Prepare to queue up at this legendary restaurant – Din Tai Fung 鼎泰豐 , Xinyi store. Warm Taiwanese hospitality and DELICIOUS xiaolongbao :9 No need to break the piggy bank for this place. They are tasty and super reasonable with their prices (NT$200 for 10 xiaolong bao!!!). There are multiple branches even in Taipei, make sure you're going to the right one. It is Xinyi that you need to get to.
Shurijo site is 1 of a 9 parts UNESCO site (Gusuku) in Okinawa. A rather unusual arrangement really, these 9 sites are scattered all over the prefecture and isn't all next to each other. The other 8 are:
Tamaudun 玉陵 – Naha 那覇市
Sonohyan-utaki Ishimon 園比屋武御嶽石門 – Naha 那覇市
Shikinaen 識名園 – Naha 那覇市
Sefa-utaki 斎場御嶽 – Nanjo 南城市
I am on a career break and is not rich by any means. Living in London is crazy expensive, but there are ways to get out of London / do London for a bit without raiding too much into my savings. Here are the 3 things that I do to make my UK travel cheaper.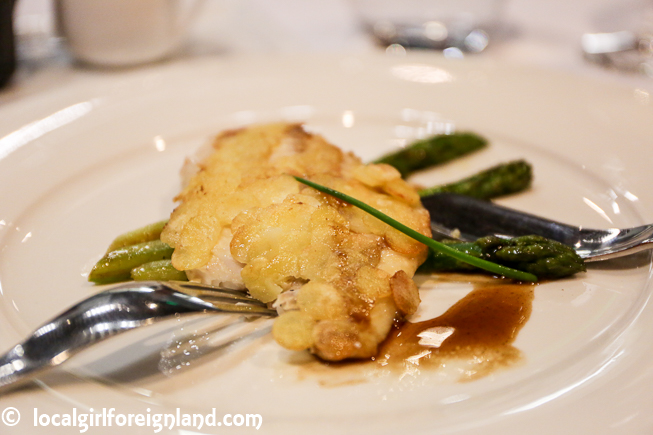 The original dish name was Filets de Poisson en Écailles Croustillantes. This mouthful name of a dish was the actual name. lol. The quickest that I've ever completed this dish was 1.5 hours. Got to love cooking to do this & I LOVE this dish 😉 Here is the recipe to recreate Paul Bocuse's signature dish at home.
Bourjois Always Fabulous Foundcealer stick was released in April 2019. This review includes close up facial photo, comparative swatches and wear test. This is my 5th Bourjois foundation review LOL Out of all the drugstore brands, I clearly has a thing for Bourjois.
My skin? I am an Asian in my late 30s. I have dehydrated combination skin with a bunch of pigmentation. My best foundation match is MAC studio NC25 or face & body C2. If you still want to know more details, click here.