How to start this one? I was craving for some ramen… WHAT on EARTH were they doing?!?!?!?!
First of all, the original Hakata concept was simplicity and rustic feeling. So WHY on earth did they glam up and botox the London branch? That's right, I felt that they've BOTOX the place.
This was EXACTLY when something bad happened to a good concept.
Alright, beside the deco outrage. The second evil was the menu. Their menu was also bizarre. They fusion-ed it up and smacked on a major load of western food into it. So that's not discuss this part. Perhaps I was the minority here. I went to Ipuddo expecting to see & eat Ipuddo traditional food.
Some good came out of the fusion I suppose. My hubby loved the cheese croquette. *if you don't like camembert, you will not like this one
Up next was the Okonomi modern style…(it was underwhelming and lack character in taste) As in the noodles were not fried enough at the base for it to have the okonomi texture. The taste was almost 100% the sauce. *Kansai style with noodle base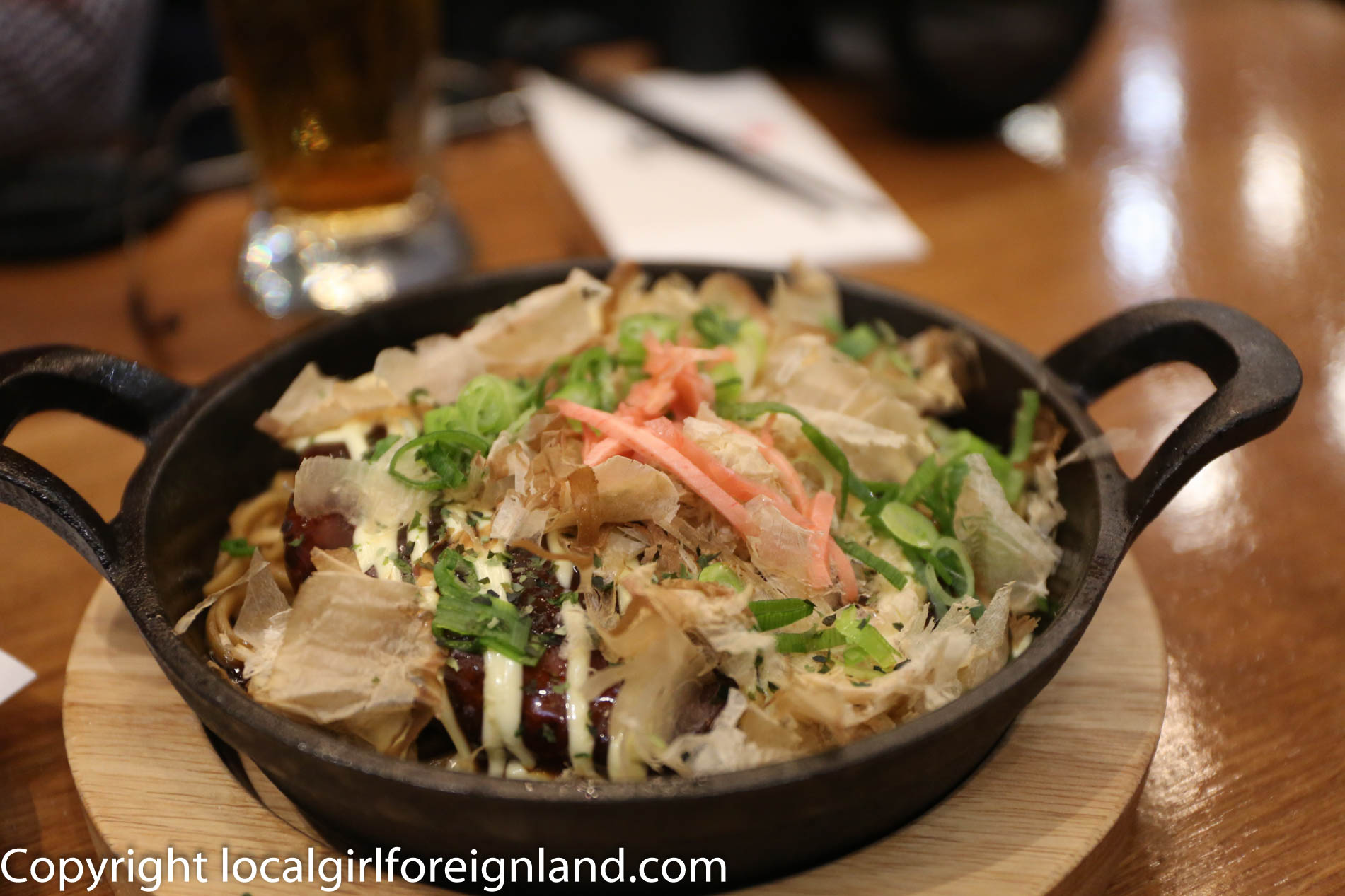 This was when I needed to drink. Their plum wine on the rock was decent though.
Anyhow, here came the noodles. I was not happy with the taste or the noodle texture.
Briefly, I'll comment on the Akamaru:
Soup = low aroma, high fat taste and more salt than flavour
Noodle = I asked for hard and it was soggy.
Meat = In Japan (+Hong Kong and Shanghai), I get 6 slice, but in London it was 2 slice. The meat itself was tender, but blend in taste.
So no more comment from me, otherwise, I'll have to resort to swearing.
Akamaru modern
Spicy Tonkotsu
Miso Tonkotsu, London exclusive
In short:
Far cry from the Hakata store. (even when comparing to the Shanghai branch, this was a total shocker)
Ippudo concept was essentially trashed aka simplicity / focus on ramen
Kitchen was clearly unable to differentiate the difference between hard noodle vs soft. Why did the waitress bother to ask us?
If you're looking for a ramen fix in London. I do not recommend this place at all. You will NOT get your fix here.
How to get here?
Ippudo, London
3 Central Saint Giles Piazza Saint Giles High Street London WC2H 8AG
Telephone: 020 7240 4469
*I don't recommend this place at all, especially for those who has been to the Japan ones.  This is more of a warning to not go type of post.
This was not a sponsored post.
Like I said in previous posts. Dining is a very subject / personal experience.
Please be a sweetheart & follow one of my social media xox
Bloglovin' / Google+ / Twitter / Instagram / Facebook / Pinterest