This post's goal is to share some tips on how to enjoy the park more efficiently. This post deals with the Disneyland Paris ONLY. Yes, in case you are not aware, I am a Disneyland fan. With the exception of Disneyland Shanghai, I have been to all the Disneys around the world. Each Disney has its quirks 😉 I am considerably calmer these days and have stopped doing the pin swap and ears thing. Still have the autograph thing in me though 😛
Before you reach the park
Buy your tickets online at least 24 hour before your visit
Cheaper than buying it at the entrance and you save queuing time 😉 You cannot buy the ticket on the app and use it on the same day. It is very important that you buy it before hand.
Reserve your table at least a week before
That's right, if you're looking for a sit down restaurant e.g. Plaza Garden, Agrabah Café, you better make a reservation ahead of time. Even if you're visiting during the week days. Else, you maybe disappointed or forced to eat at a very odd time. If it's the character ones, book even earlier. Each restaurant offer a different experience. It is worthwhile to research before hand. Here are some pictures of the different restaurant.
Their booking system is very primitive LOL it is via the phone, voice call. Per my experience, operators are at least fluent in French and English. They do not give you SMS / text message to confirm your reservation. It is a matter of what they tell you over the phone.
Download the app before arrival
The internet connection can be shady. Better that you download the app before hand. The app has an active map showing where the shows are and where the characters are located.
Android https://play.google.com/store/apps/details?id=fr.disneylandparis.android&hl=en
Apple https://itunes.apple.com/us/app/disneyland-paris/id396908589?mt=8
Disneyland App drains the battery like hell
Close that app asap you got the info that you need.
Bring a water bottle
There are water fountains all over the park. No need to pay 3 EUR+ for water 😉 I personally drink about 2L on any given day, so it adds up really quickly for me.
Bring sunscreen
Else, get ready to fry in the park. I didn't notice any sunscreen in their stores.
Weekday / school day has way less people
If you're into doing all the rides multiple times etc, consider visiting on school days where kids are NOT on holiday.
Inside the park
Unlike the other Disney parks, Paris Disneyland has a lot less staff. So it is unlikely that you'll come across the cleaning cart crew where they'll also happen to have map and pins on them. Make sure you get yourself the paper map right at the beginning.
Happy Anniversary Disneyland Paris
There are some shows that is worth mentioning and you may want to prioritise. For year 2018, it is the 25th years anniversary. There is a special Mickey Mouse Show (with most classic Disney characters) next to the castle. You may not want to miss this. There are only 3 shows a day All of them happens around lunch time. Check the app for the most updated show time to plan your day.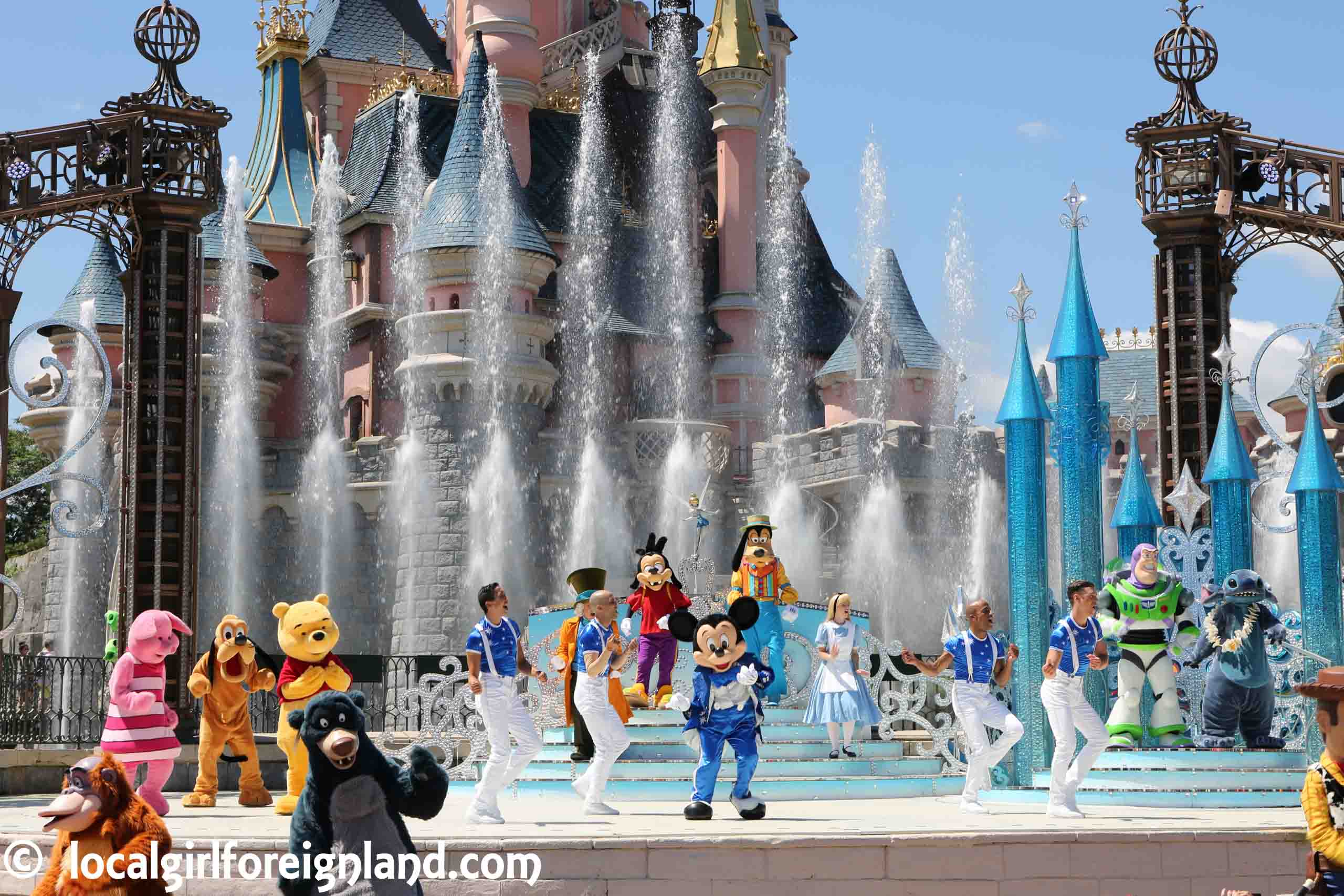 Toilets immediately after the gate
They are located both sides (male and female), for some odd and unknown reason, everyone goes to the one on the right. You know what to do, right?
My personal strategy
If you're visiting over the weekend, collect a fast past before taking the first ride.
Discovery Land
Watch a show near the castle
Adventure Land
Late lunch starting around 16h00 at Plaza Garden (because it is 1min from the Parade that starts at 17h30)
Watch the parade. There is only ONE per day.
Fantasy Land
Frontier Land
Main Street, USA / shopping
Fireworks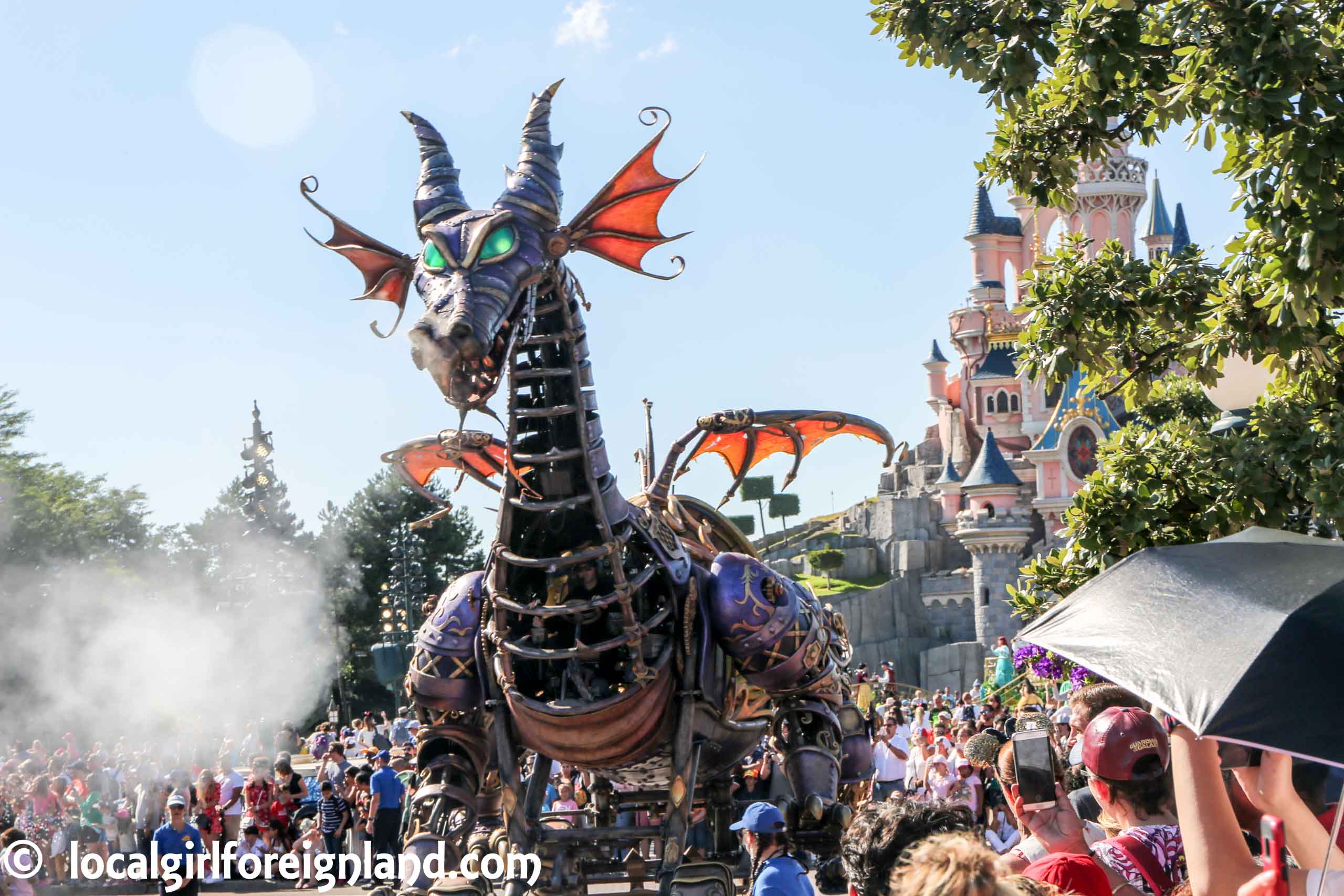 Shopping
Unique themed products
Each area sells some merchandise unique to its "district". If you intend to shop, it is worthwhile to check out each store after the rides.
Unique / special edition Pandora
Inside the park, they sell some Pandora charms and bracelet unique to the park. They're only available from inside the park on Main Street USA.
Eiffel tower in every product imaginable
This is just to make sure that you don't forget that you're in Paris. I am quite sure. Eiffel tower goodies are kind of a great 2 in 1 souvenir? (privately, I think Eiffel Tower is very over killed) They have some with Arc de Triomphe too 😛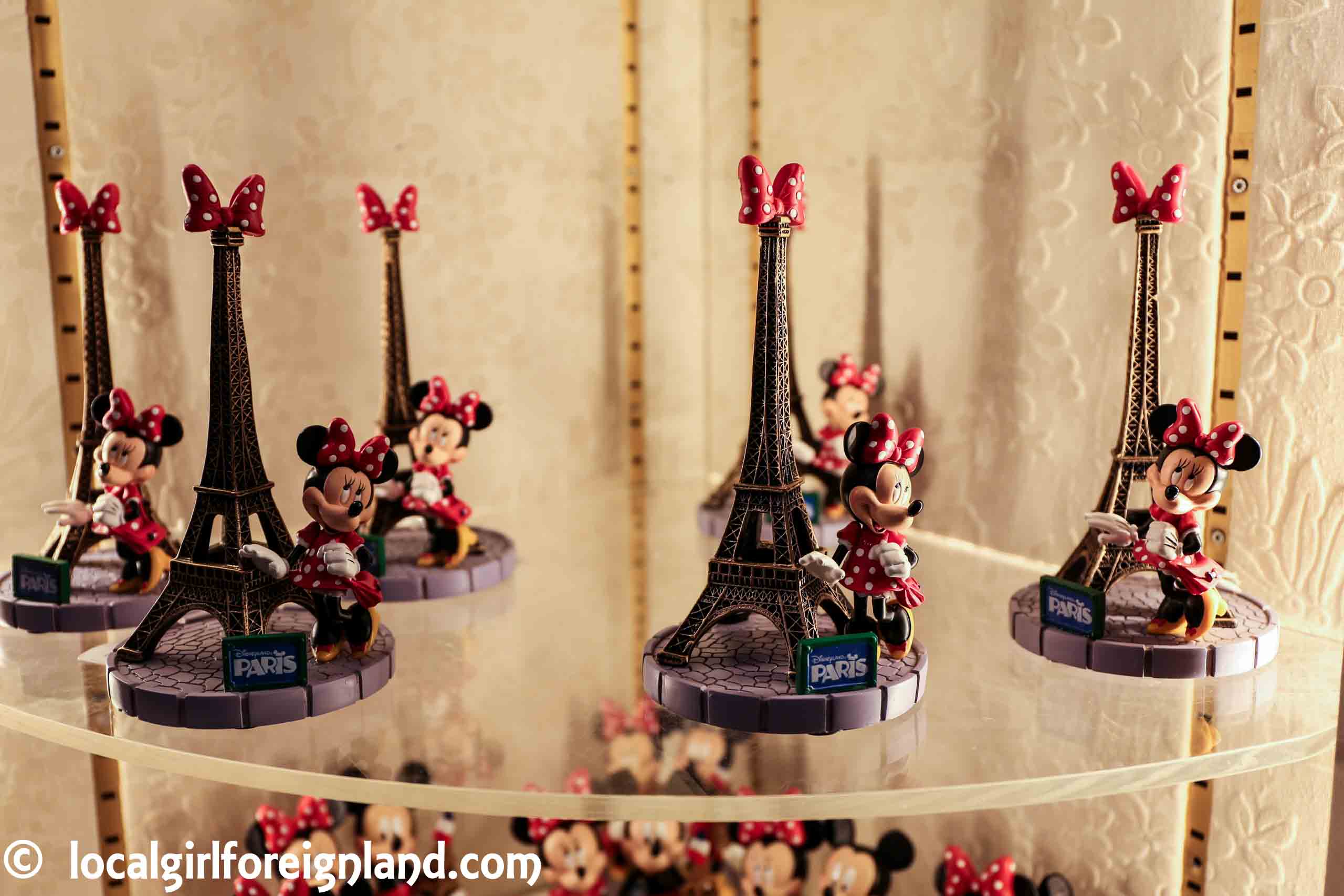 Eiffel tower x Minnie Mouse (many other characters are available). Disneyland Paris
So that's all folks. Top tip? Don't think too much and just enjoy the park.