It was probably a good thing that I didn't know about the celebrity status of this restaurant prior to the visit. I had no expectation and knew no hype. It was just a meet up with an old friend. In fact, I suggested let's do Mc Donald *LOL* I just wanted to hang out.
Some information here so that I don't sound completely ignorant. Jason Atherton used to work for Gordan Ramsey's Table No. 1 in Shanghai. His first restaurant, 'Social' on Pollen street London , has been awarded 1 Michelin star within its first year of opening. Chef Atherton's subsequent restaurants are also majorly popular. He is celebrated by Time Out and other restaurants media etc.
Michelin star rating system in a nutshell:
1 Michelin star: "A very good restaurant in its category" (Une très bonne table dans sa catégorie)
2 Michelin stars: "Excellent cooking, worth a detour" (Table excellent, mérite un détour)
3 Michelin stars: "Exceptional cuisine, worth a special journey" (Une des meilleures tables, vaut le voyage)
Only a restaurant that can maintain consistency will be awarded 3 stars. Consistency means very time you visit, it must remain the same *this is by far the hardest thing to achieve 😛
Restaurants do get re-inspection and can maintain/gain/lose their star(s).
Having some stars doesn't mean that they're clean restaurants! There are a few famous chefs who had rat / pest infestation at their lovely starred restaurants…
Back to this post topic…
Social Wine & Tapas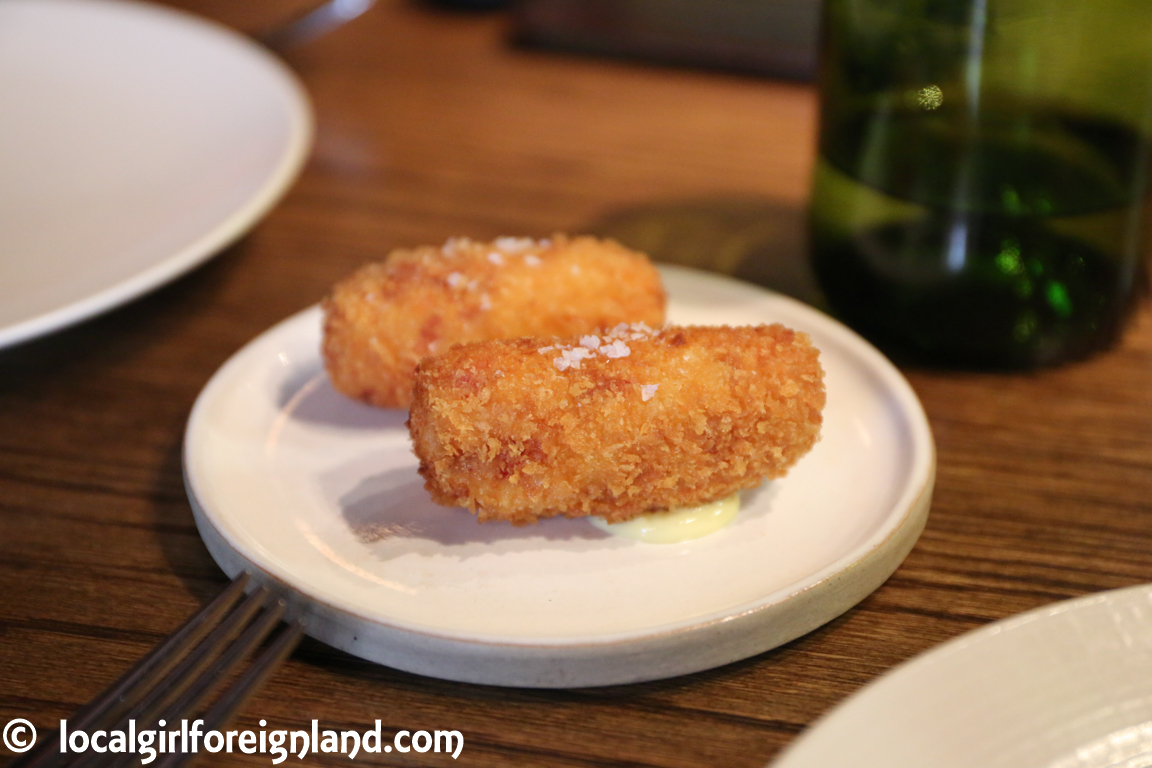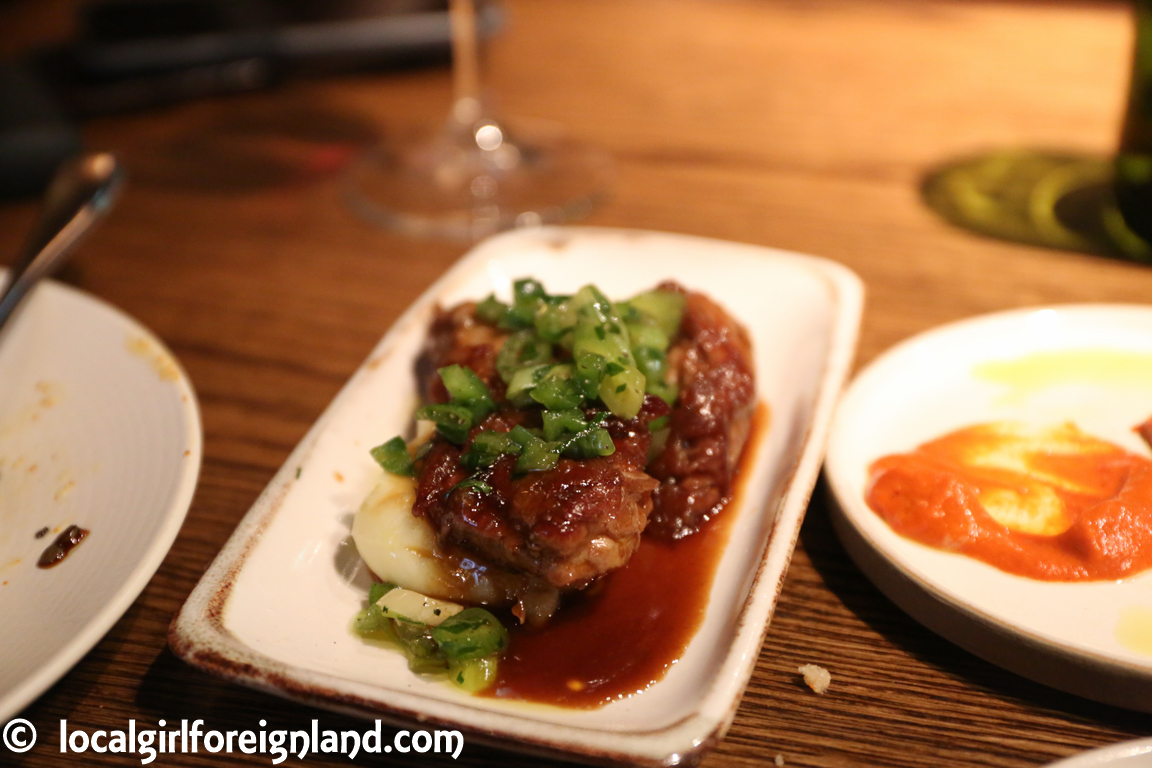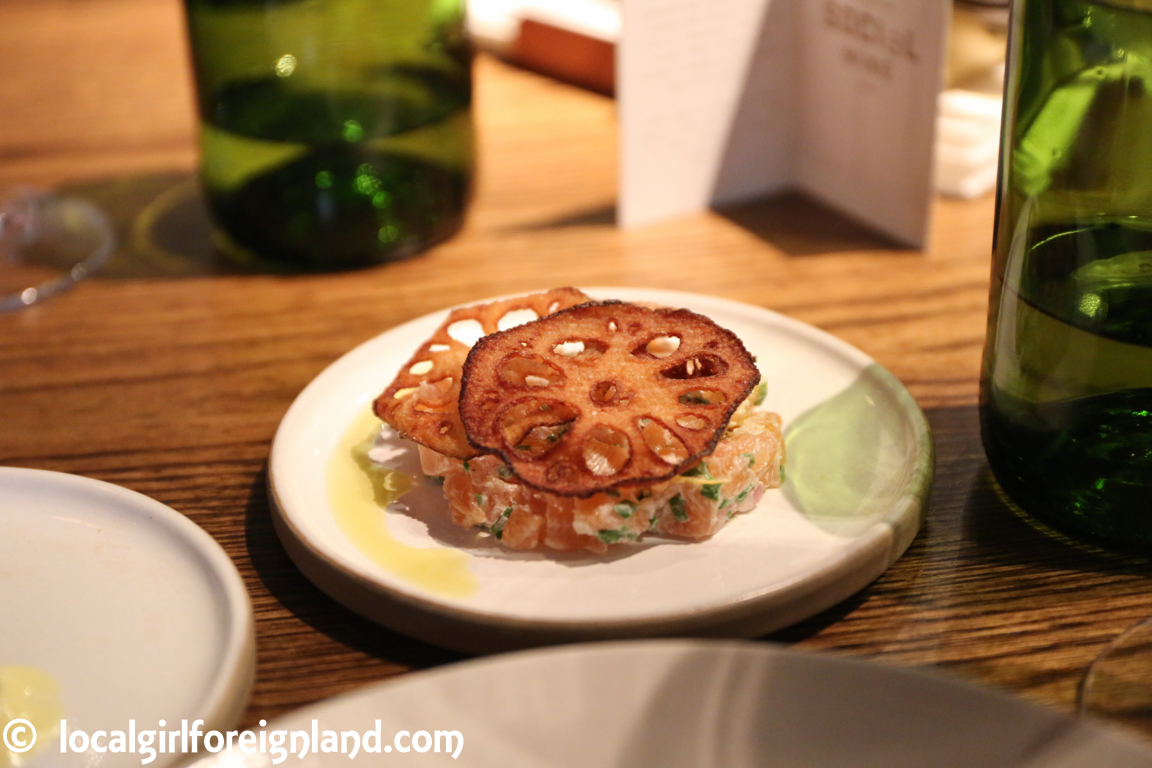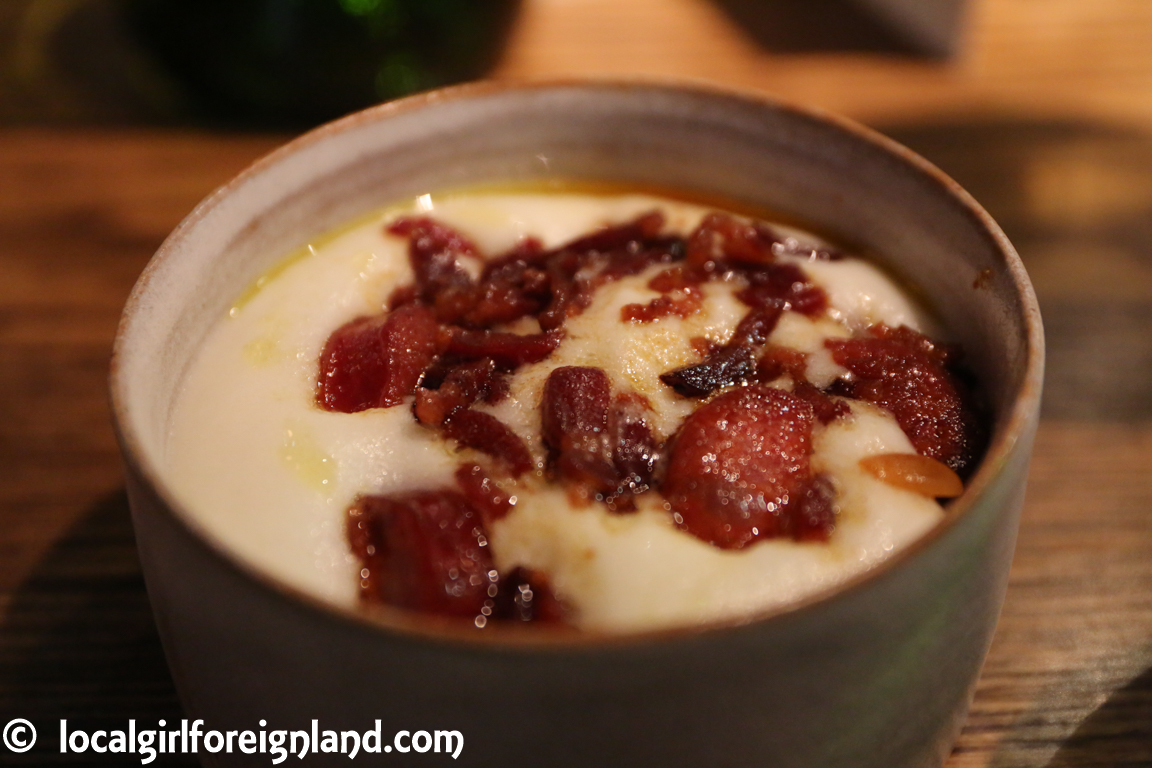 Alright, back here in the ranch, I am just a cooking enthusiast who is obsessed about cooking temperatures and beautiful cooking pots *LOL* So while my friend was explaining all these fancy stuff, I was like… so was it all just hype / high price / big marketing or what? After a glass of wine, I was no longer thinking 😛
If instagram-worthiness was the only criteria, restaurant reviews will be such a walk in the park. Here's my thoughts:
Creative use of fusion and ingredients. Really impressed with the choice of spicy combination on the deep friend squid.
Subtle use of fancy cooking method – that balanced (low acid) strawberry puree must have been sooooo difficult to get right. That squid ink sauce looked easy, but getting that level of viscosity and without lumps was no easy feat.
Scallop was my low light, mine was over cooked and the protein lost its suppleness and moist. I liked the concept though.
The artichoke did not work out. Lack body & taste? It was on the floppy side of things. Looked a tad too yellow, maybe too much heat? It could be me, I am not a big fan of veggies.
That pork was beautifully executed. Succulent, aromatic and had it all going on!
The waiter didn't know the name of their house white wine *LOL* I was not expecting that.
Open kitchen counter – watch the cook and eat in front of the chef. I liked that.
Super high ceiling, 2.5m+ perhaps? with the touch of industrial-ness gave this place a down to earth touch
There's no such thing as bullet proof dining. No matter what Michelin markets it to be. To me, best dining experience is always a matter of attitude, great accomplice (sometimes, the best company is just by one self) and well prepared food is the cherry on top.
This meal was a treat from my tourist friend from far far away 😛 (just joking, love you~~ you know who you are)
I don't think I'll go back for this tapas joint. The whole 'I am fancy, but casual' feeling doesn't sit well with me. I am intrigued by Chef Atherton though. Good looking chef with a creative flare, what's not to like? 😉 I think I will try his first restaurant Social on Pollen street if I can get a table before I leave UK.
Where was I?
Social Wine & Tapas
(Launched June 2015)
Address: 39 James St, London W1U 1DL
Phone: 020 7993 3257
Official site:  jasonatherton.co.uk
Please let me know if restaurants review is at all interesting for you? I am undecided whether I should make 'eat' a regular post thing for my blog. Please leave me comments down below xox
Bloglovin' / Google+ / Twitter / Instagram / Facebook / Pinterest