Late to the unbox party this month. Got my box late, but here we are. Let's unbox!
This month is a collaboration between Rouje and My Little Box. Rouje is a premium fashion brand here in France. I didn't know about this brand before. I popped over to their site and it screams French. The styling and all.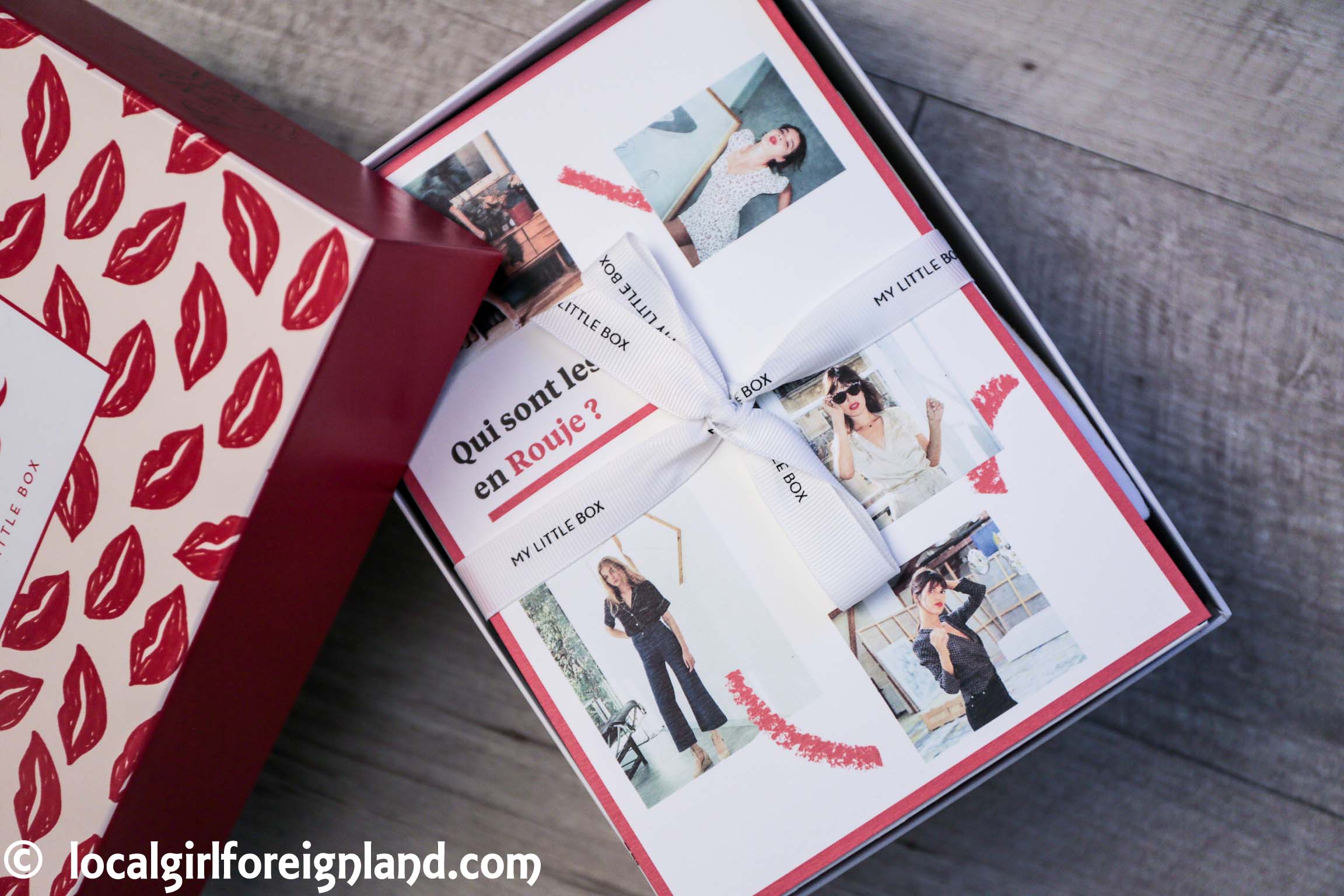 Kanako's illustration is visibly missing again this month. I start to think that maybe she's no longer part of their team. In any case, the red lip theme is quite enticing.
Like last month, I made unboxing video and a written post. If you feel like watching instead of reading, below is the video. Else, keep reading xox
This month's publication must have taken quite a bit of effort. There's 28 pages of contents. The Rouje advert is very subtly embedded; tastefully done. There's a bit of DIY information (how to make pom pom, embroidery, cropped jean). Some points of interest in Paris information. You know, the lifestyle sort of thing. What was a let down was the use of Coco Chanel quote. Seriously, all subscribers lives in France, isn't Chanel quotes a bit old and tired by now?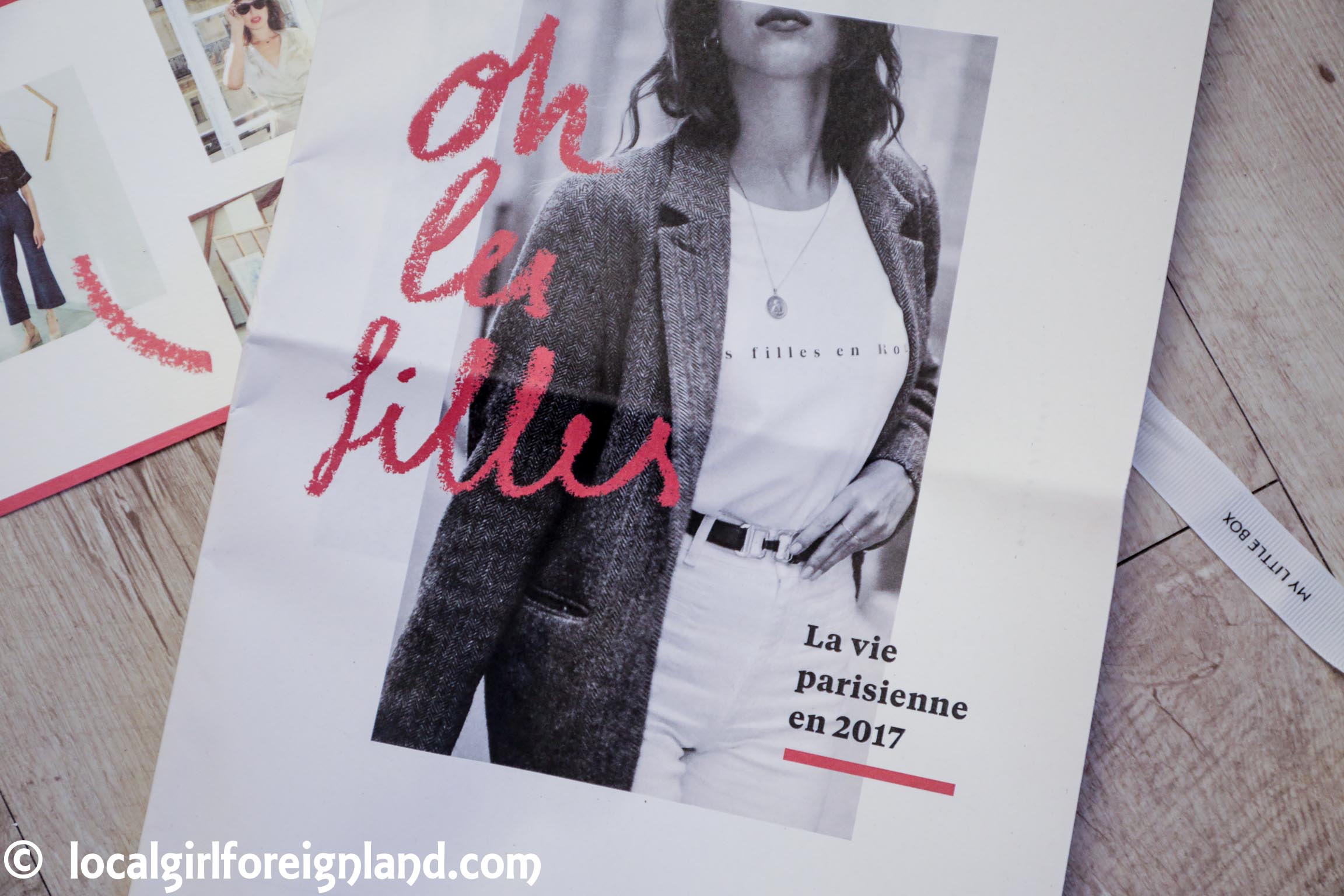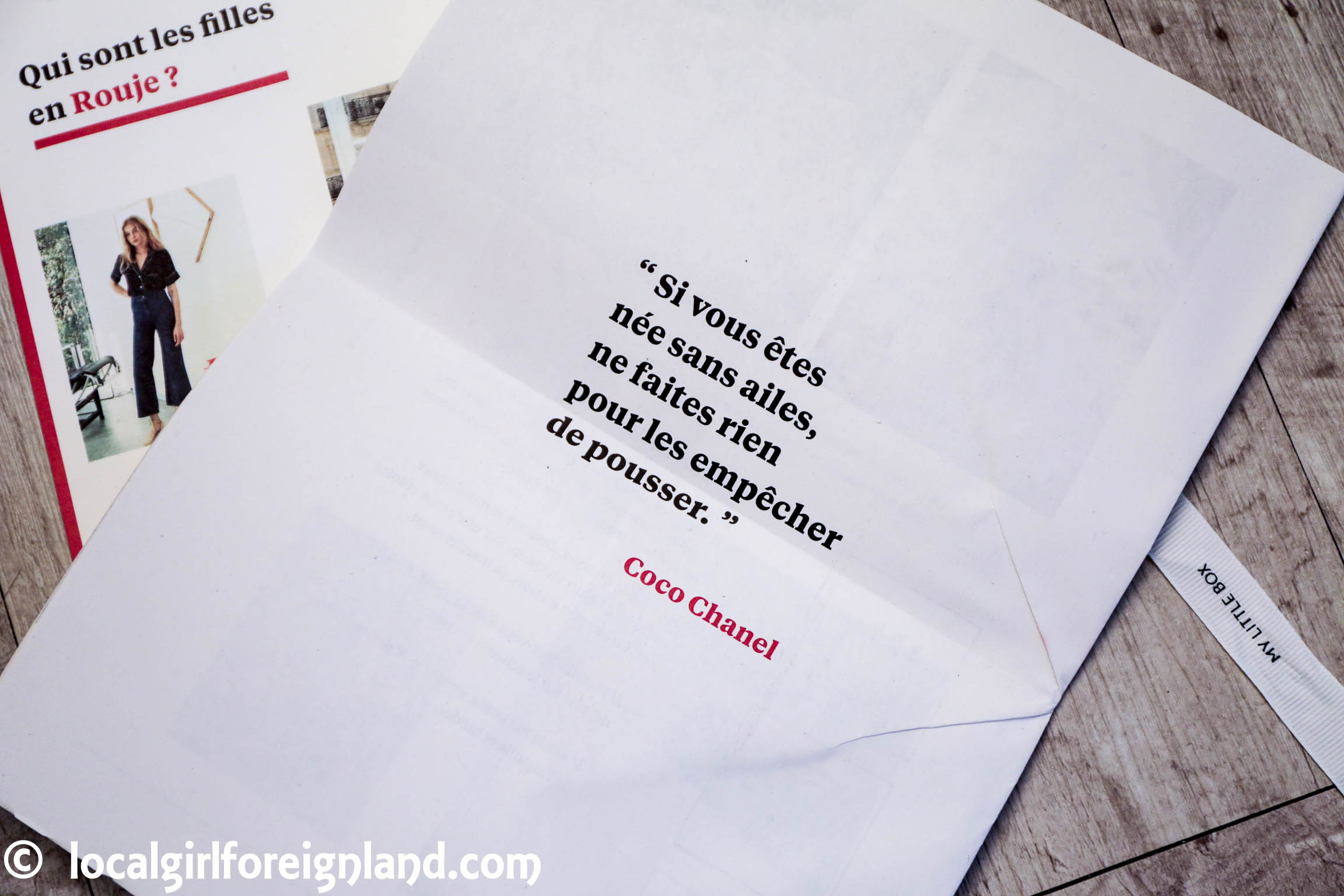 Lifestyle product of the month is a white slogan tee. It is made in India. 100% cotton, probably carded cotton, I see a lot of knots.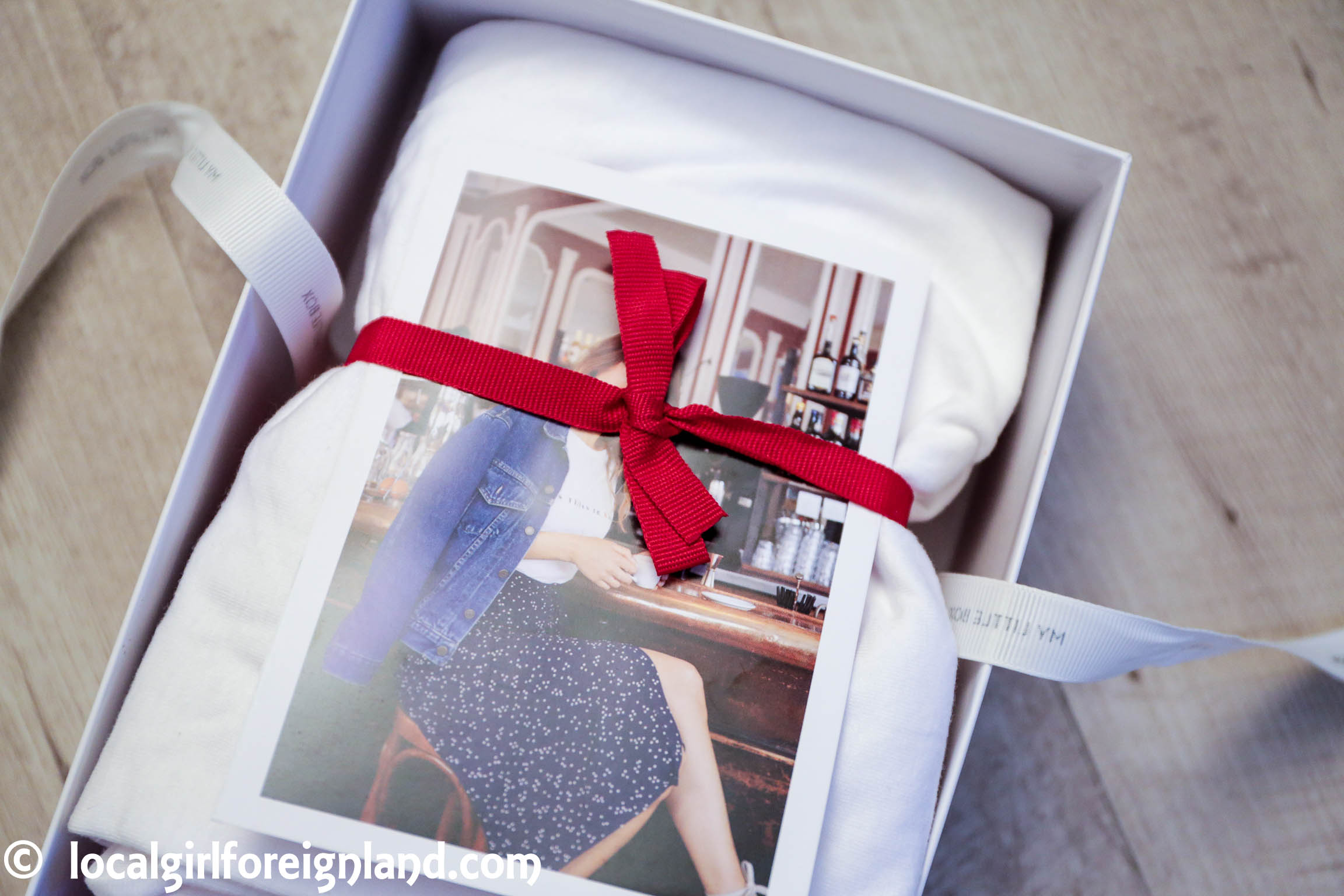 It's a single jersey 140gsm, nothing weird. The chest print is a matte paste; if you run your fingers on it, you can feel it. It isn't a thick paste or anything and it will survive washes. The inner back neck print however look very poorly pressed, I can peel it off dry (yes, I did manage to do that with great ease). It's those iron off type of print that didn't get enough heat or press time. I do love wearing tee, but this one will probably not go out anywhere with me.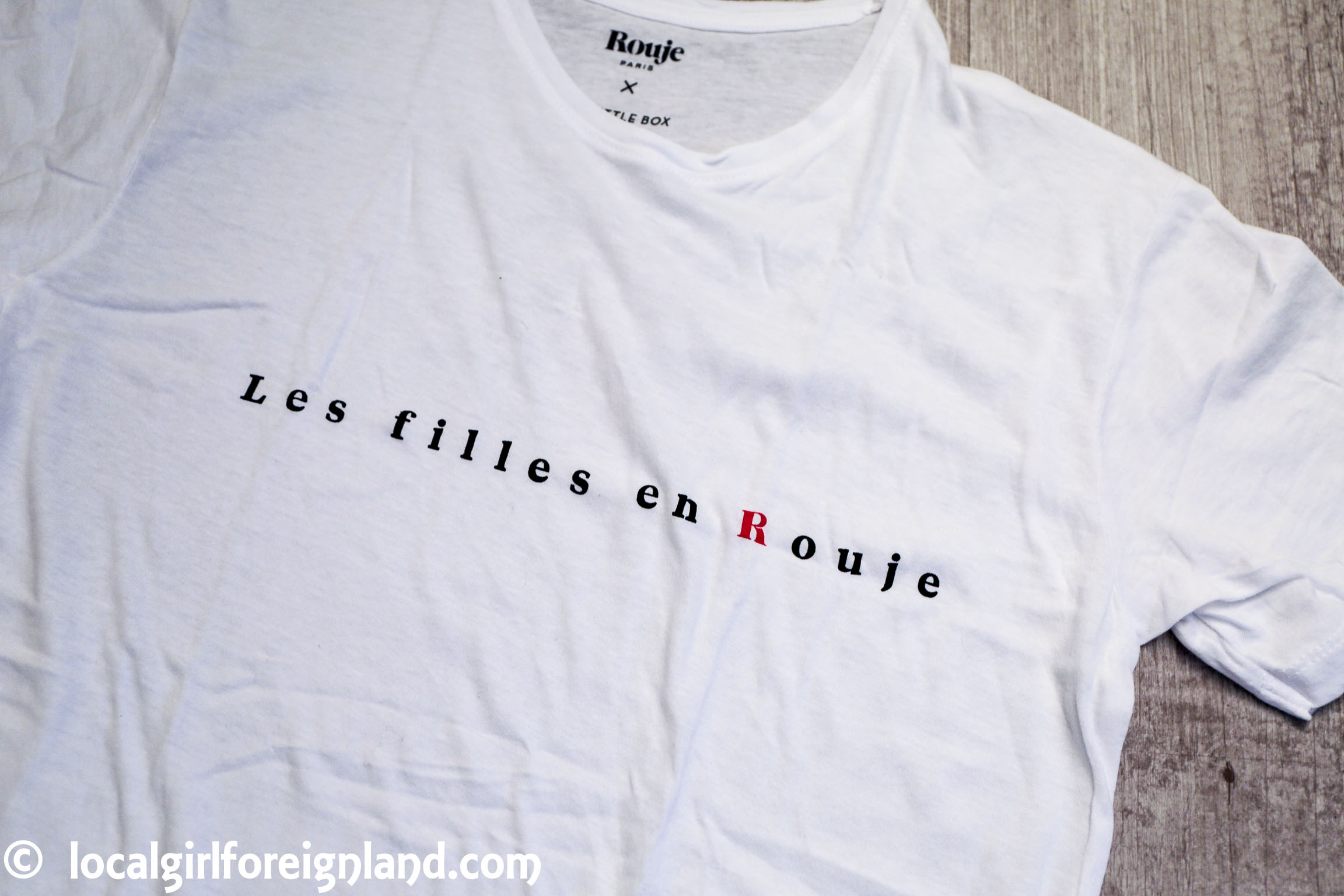 Next is the beauty goodie bag. This month, sad face, is paper bag. I want a twill sash bags, thanks. Products are:
Dermalogica pre cleanse balm with cleansing mitt 15ml made in USA
Estee Lauder pure color envy lash multi effects in black (no country of origin and no ml indication – mildly annoyed *LOL*)
My Little Beauty rouge rouje 4g made in France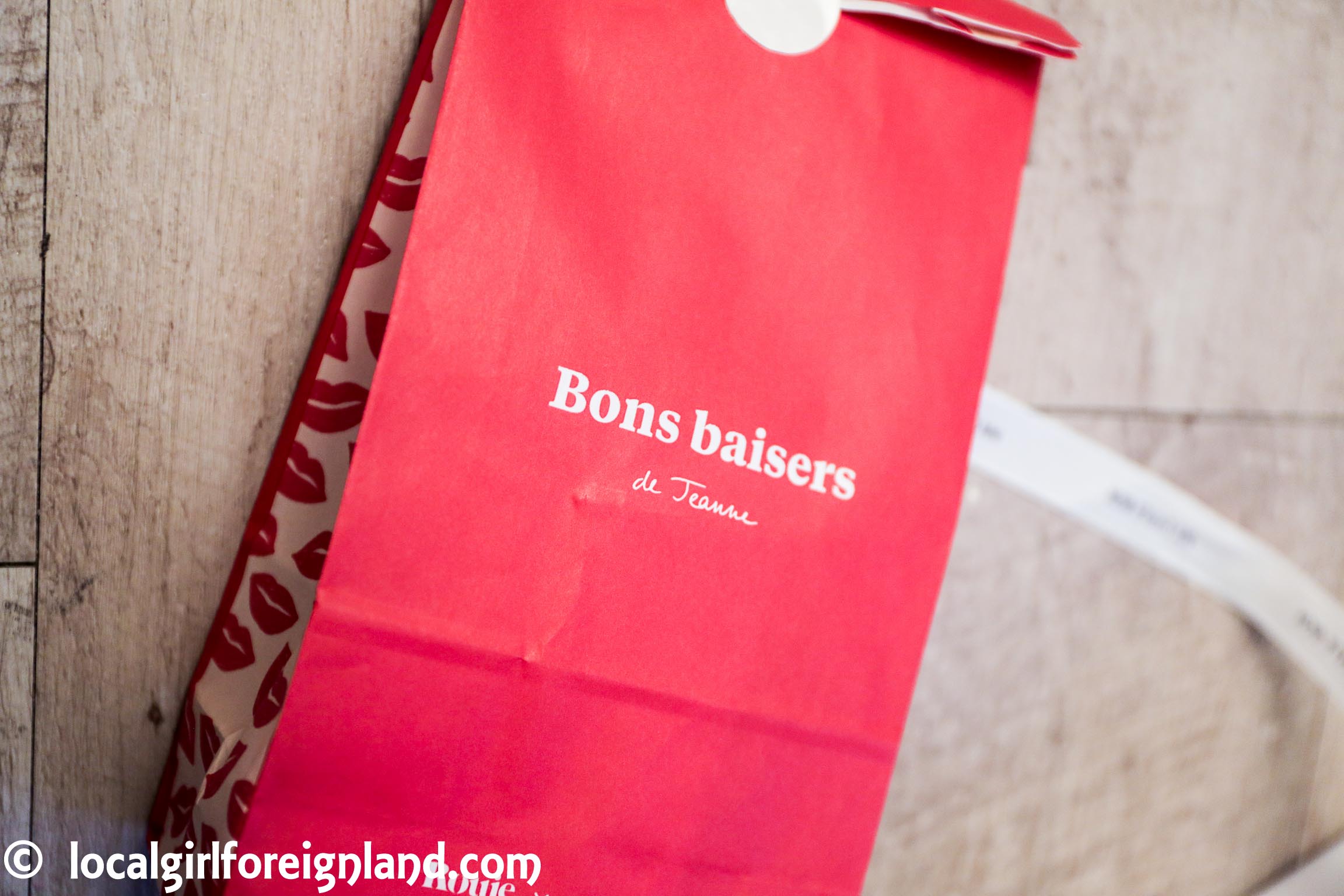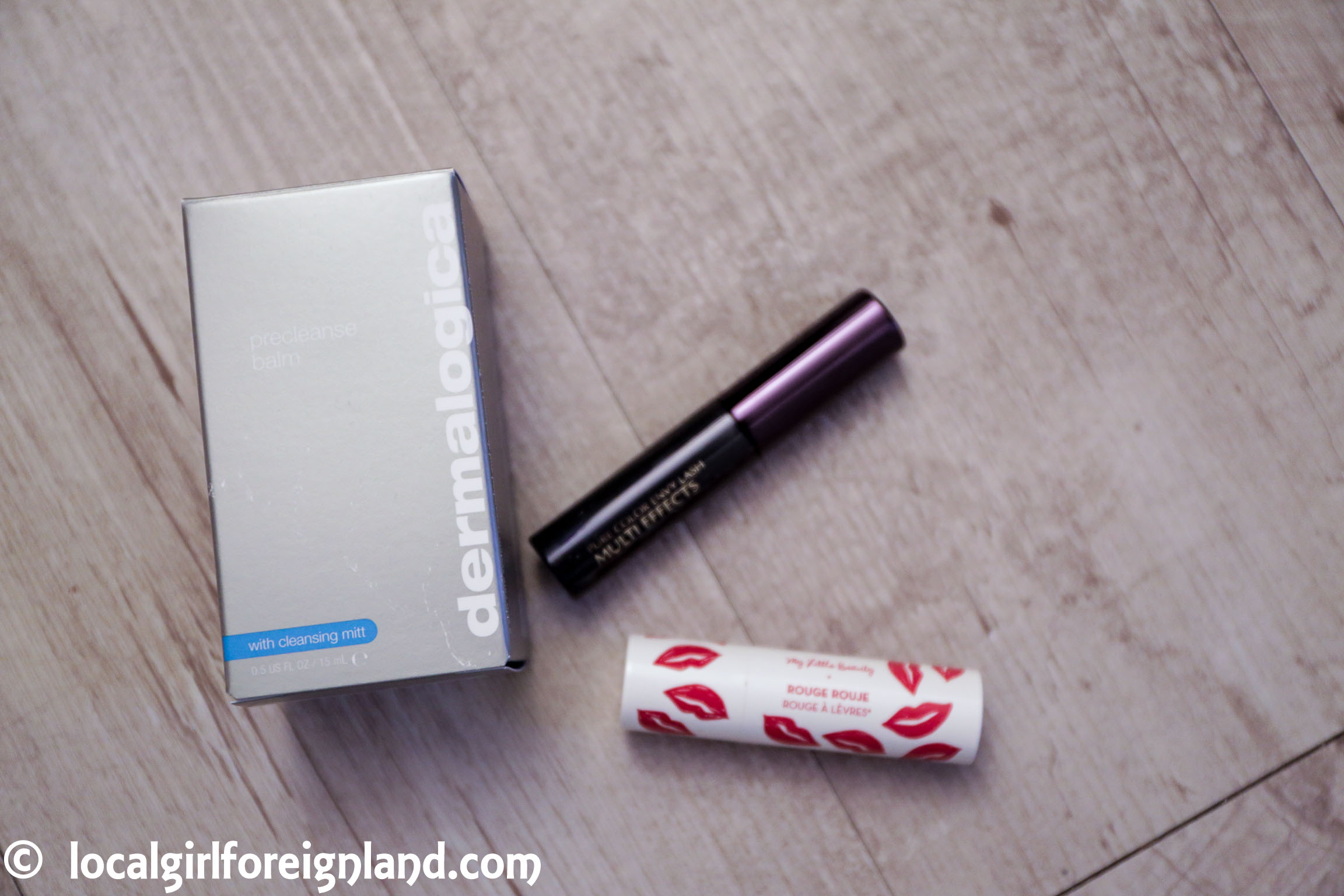 Dermalogica is a brand that I've known for more than 20 years. When I was in primary school back in South Africa, I recall the girls were talking about this brand being excellent and was only available in salons etc. Anyhow, I LOVE washing my face LOL Any cleansing products gets my engine running. TOTALLY love to try it out. It smells like lemongrass. This deluxe sample is really quite a surprise, it came with a cleansing mitt and the tube has an inner seal. LOVE & look forward to test drive this cleanser.
The Estee Lauder Mascara is something that I've never considered trying. I get free ones from my skincare purchase almost every time. I've never even opened those yet. No idea why it doesn't entice me. Anyhow, mascara is a fast consumable, I guess getting another one won't hurt. I am a big fan of Estee Lauder's advance night repair eye (the one in the square jar) and their idealist serum. Something to write about on another post?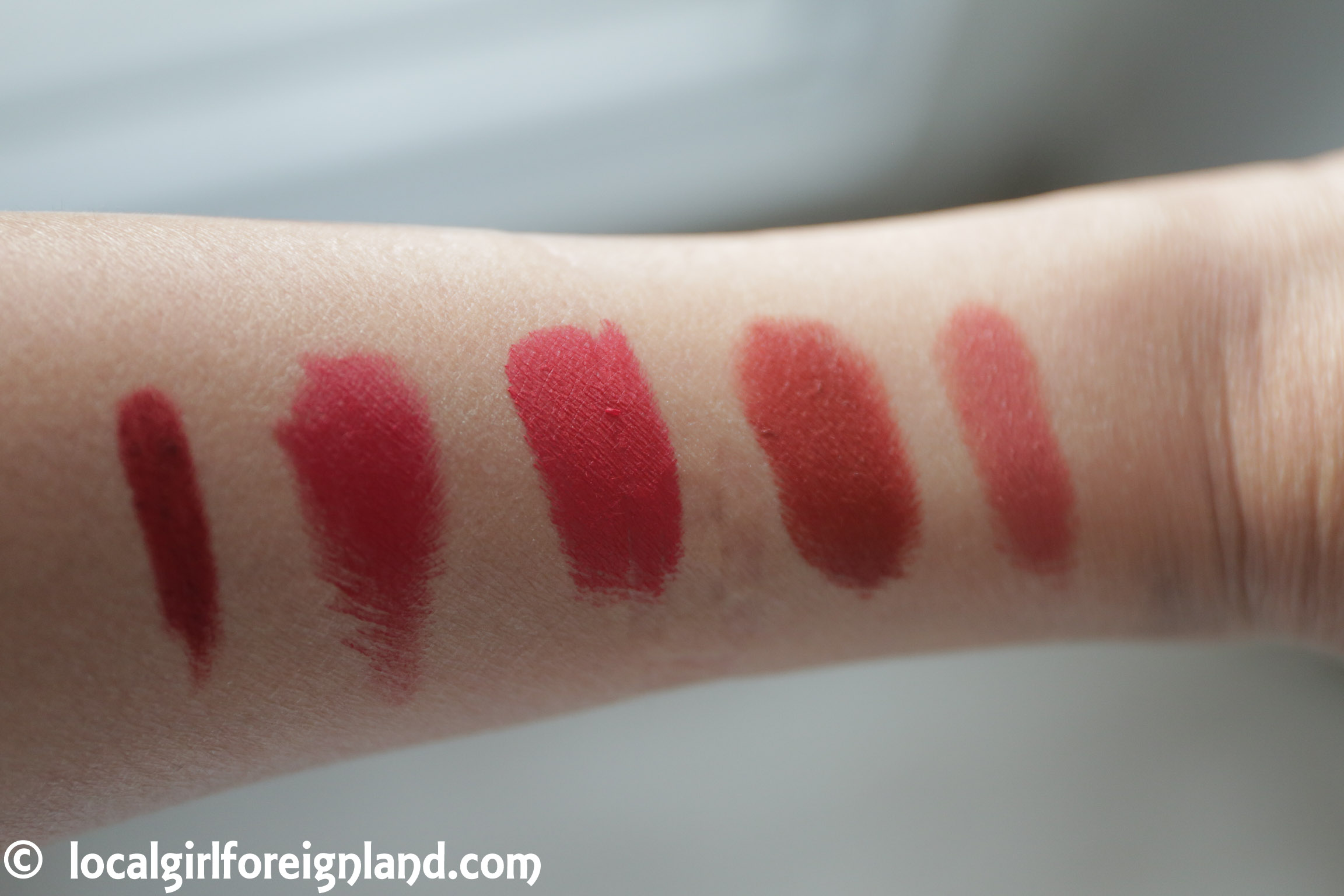 Red lippie. It is a demi matte neutral red. The sweet smell is strong, I could smell the lippied from 40cm distance. It is not unpleasant or pungent. It doesn't drag the lips during application. So it is easier to apply than MAC Ruby Woo. The lippie is not as drying as Ruby Woo as well, so that's a plus. It is not quite the Dior Matte lippie level sort of soft lip, but man, this lippie was in a subscription box! This lippie is such a surprise. It doesn't bleed, no liner needed. It's not patchy after full lip on mug drinking action. Easy application and worked well as a stain application (press onto lips with finger). I am impressed.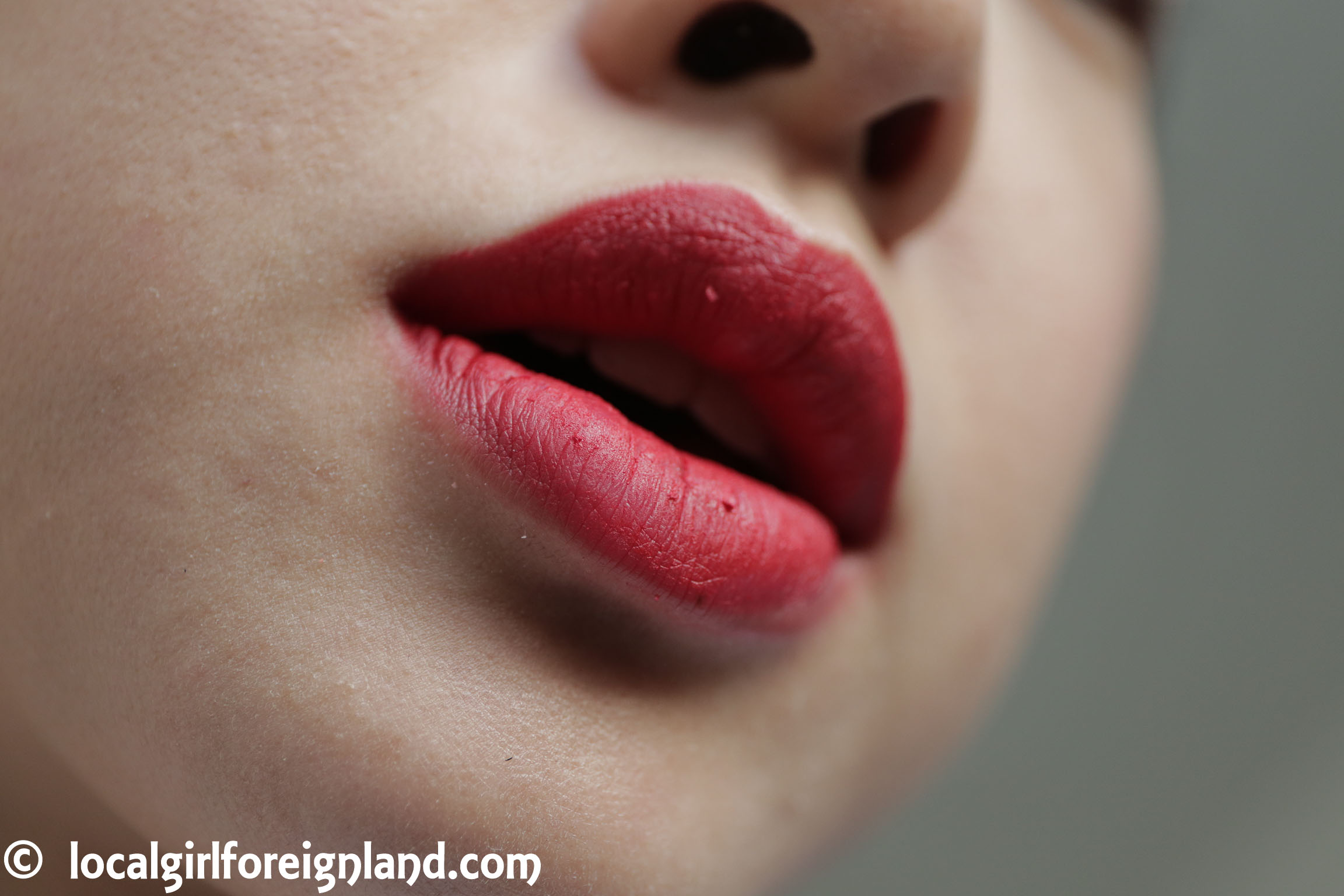 In retrospective, the beauty contents are pretty good. When I first opened the box I just wasn't excited (as seen in my vlog). Okay, now that I am sitting down and writing, this is a good box. Well done, My Little Box!
**Also like to mention that the reason why I no longer link my unbox post to Rachael's is because she unsubscribed MLB. I am still following her blog and her social media.
For my past boxes click here.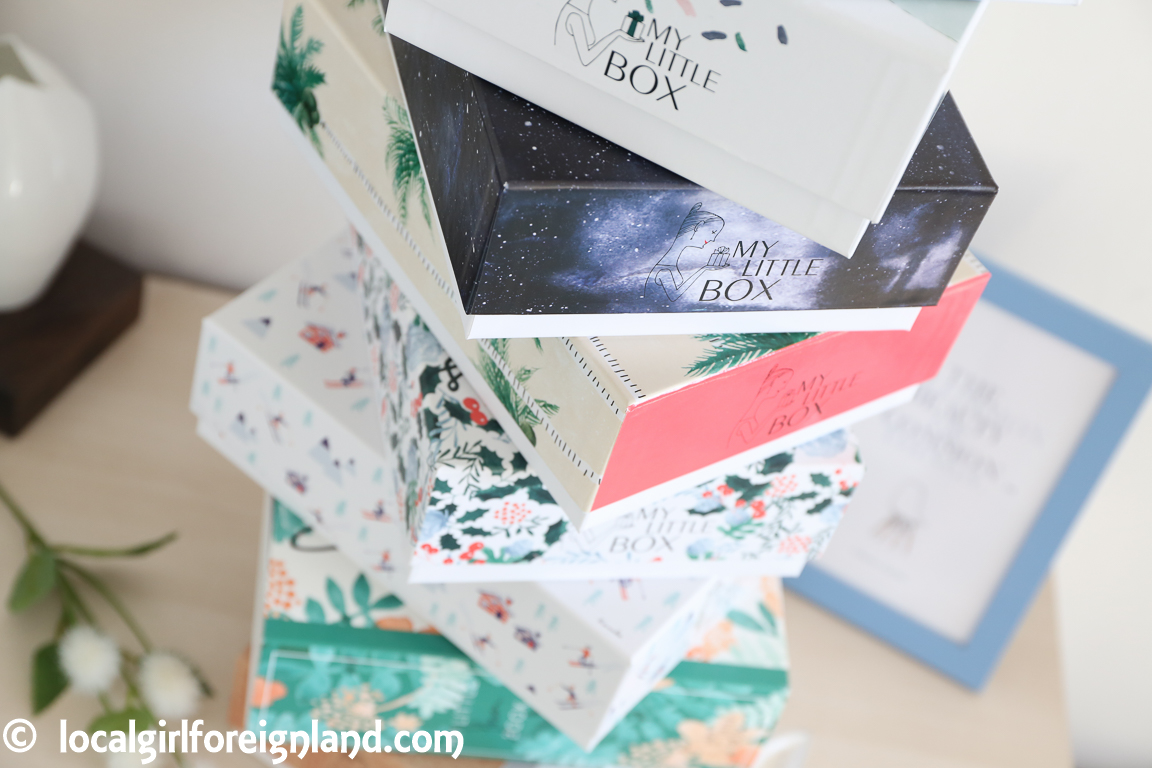 Where to get this box?
I bought this box myself. No economical benefit for me for any clicks.
Mine is the French MLB
Camera: Canon 5D mark 3


Bloglovin' / Google+ / Twitter / Instagram / Facebook / Pinterest