Unboxing right away! Saturday delivery! Proudly same day post 😉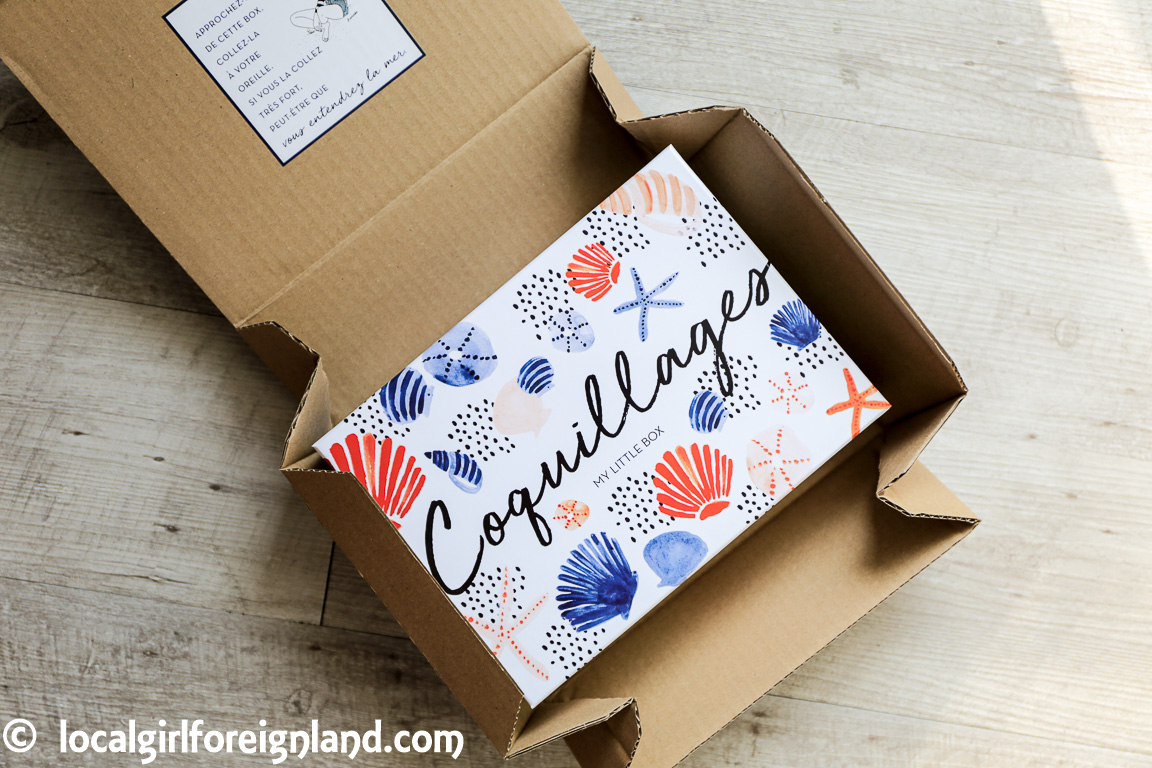 I LOVE the colour scheme of this box. Such a summer loving colour. I can't spot Kanako's signature, so this may not be her illustration. This month's theme is seashells! So appropiate for this summer heat. Today is 31 degrees here in Paris .
Not the usual My Little Box printed ribbon. I like this. It is well suited to this month's theme.
Same as last month, I made a vlog and blog post. Hop over to Youtube if you prefer vlog version. Else, please stay right here.
"Postcard" of the month is "Come. Let's see the ocean." Alrighty.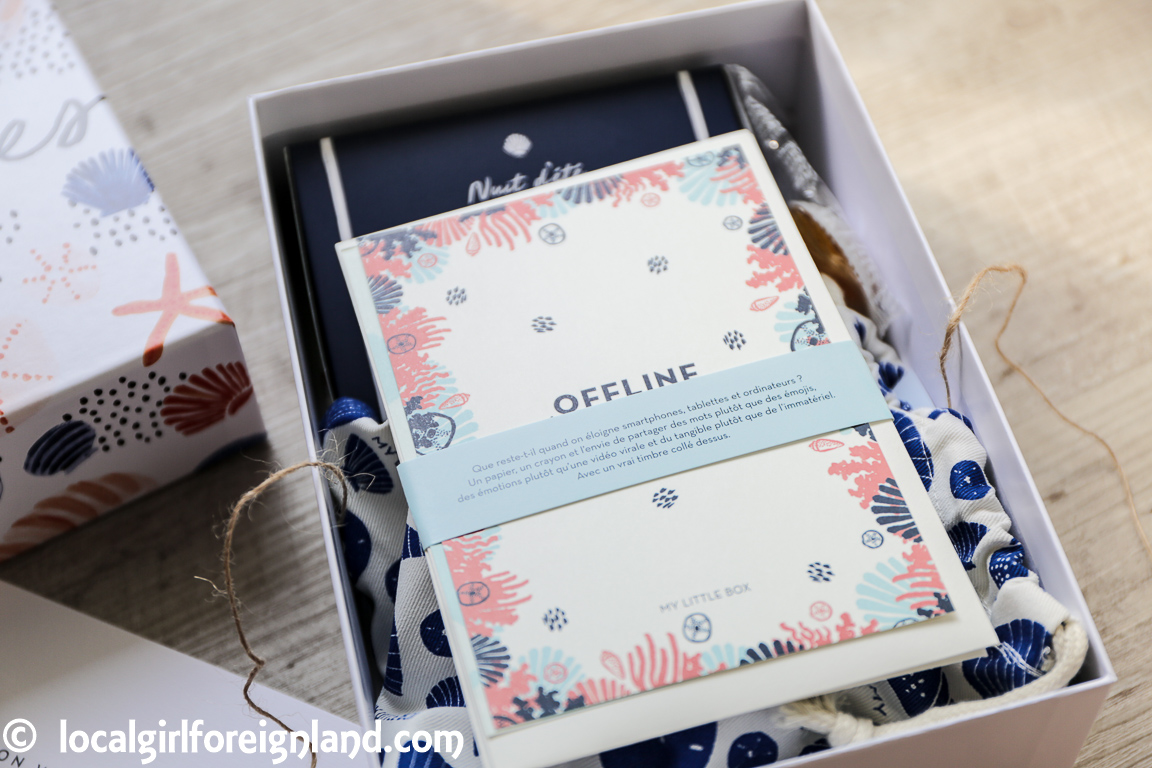 These cards are cute, but hey, not going to get use any time soon. Straight to the bin. Good quality envelops though.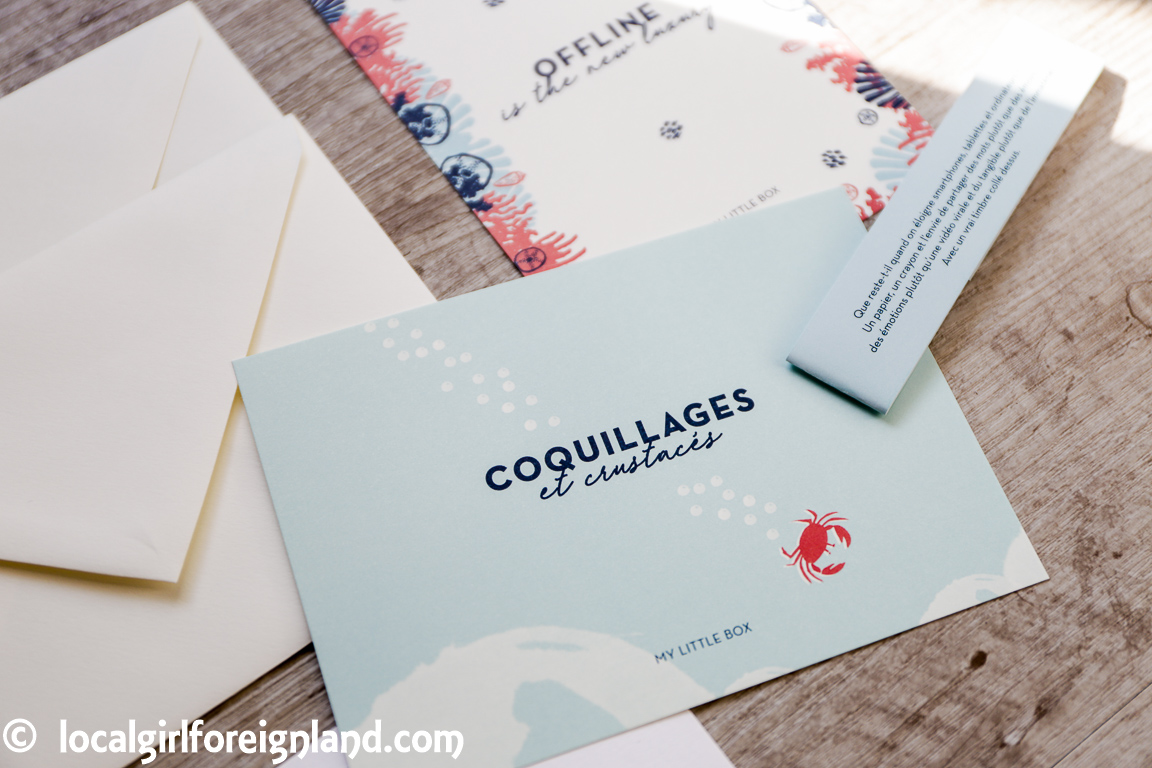 Moving on…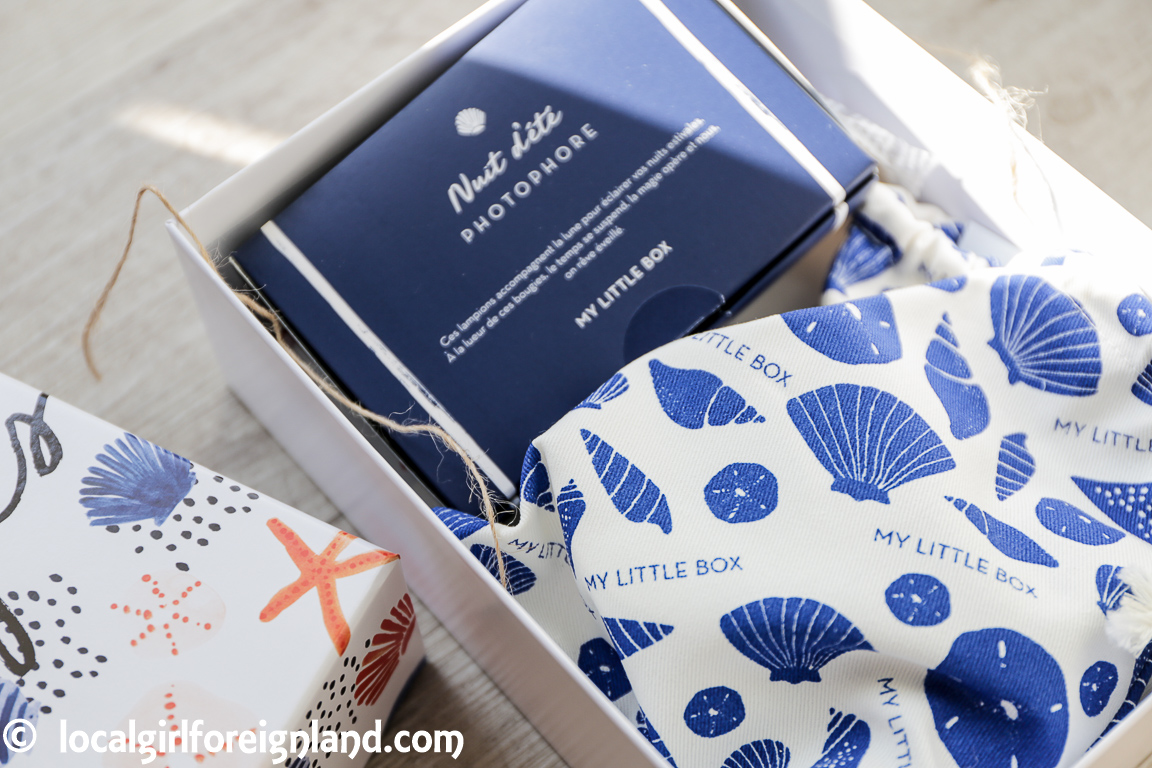 Next item is "summer's night". Wonder what that means.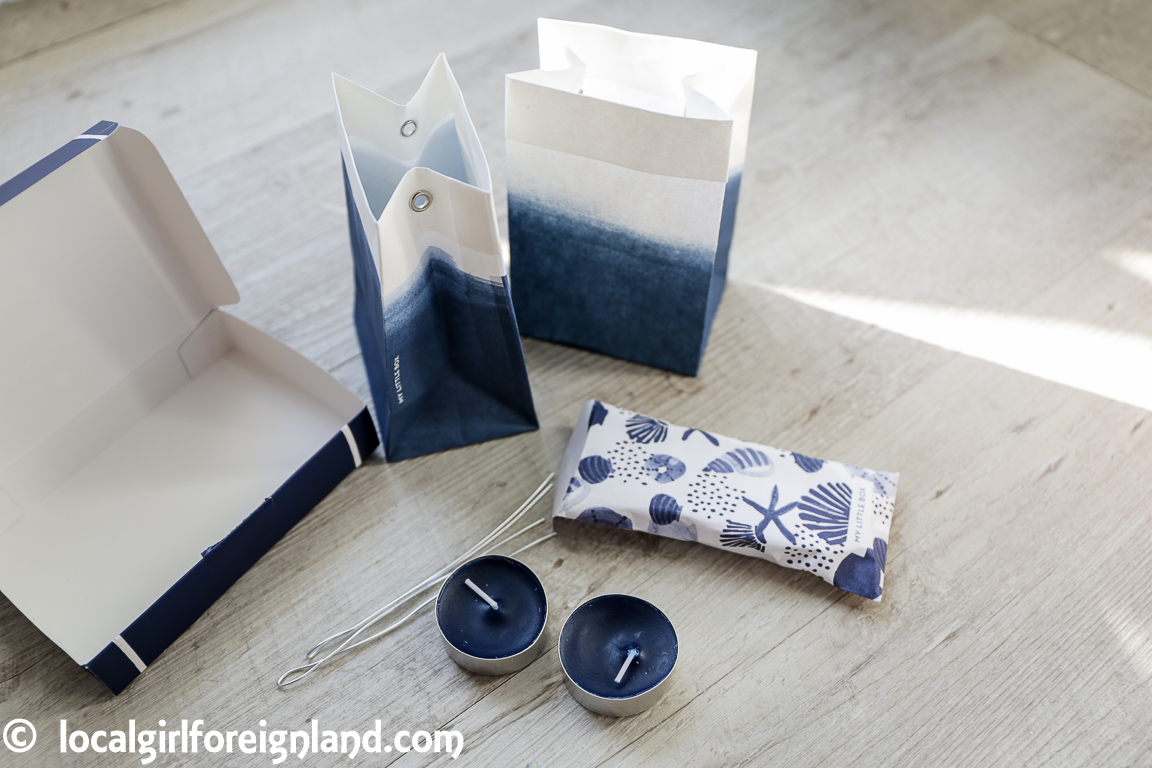 I love tea lights and the ombre bag. However… the sun sets at 22h00 these days. I think I'll end up using these in Autumn LOL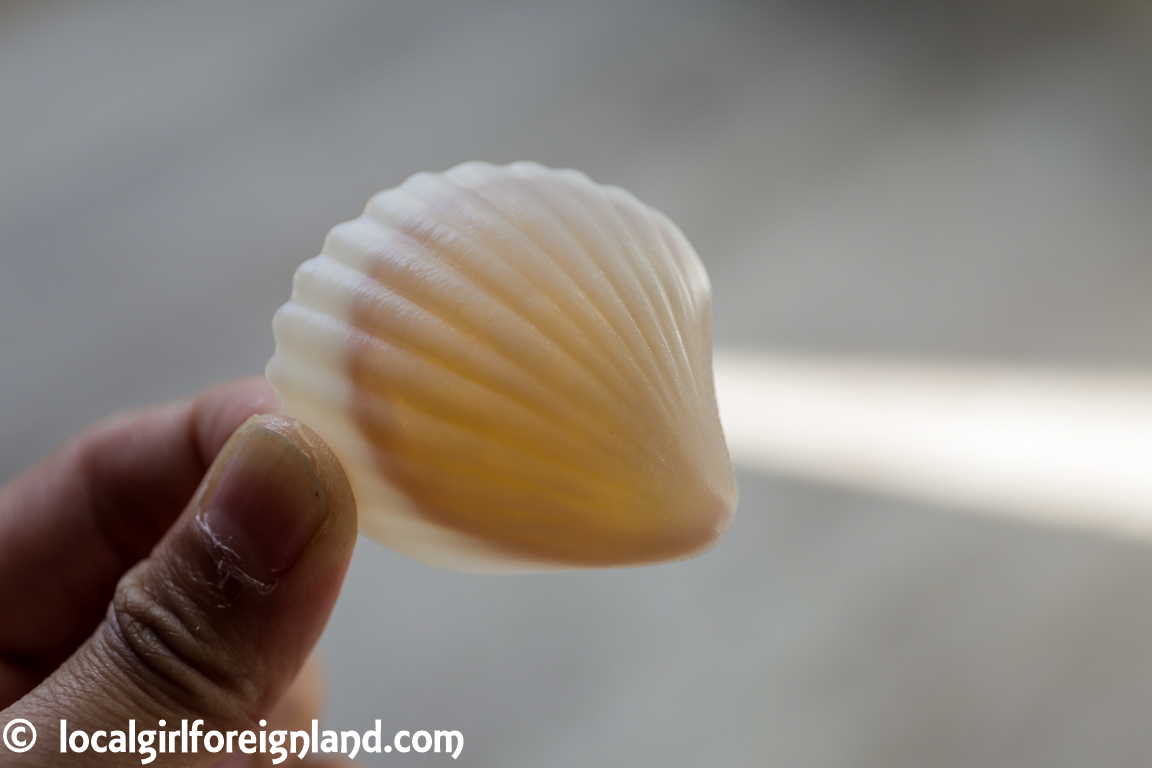 My favourite lifestyle item of the month! This inflatable pillow / pouch bag. I love it! It is practical and the quality looks decent for multiple use.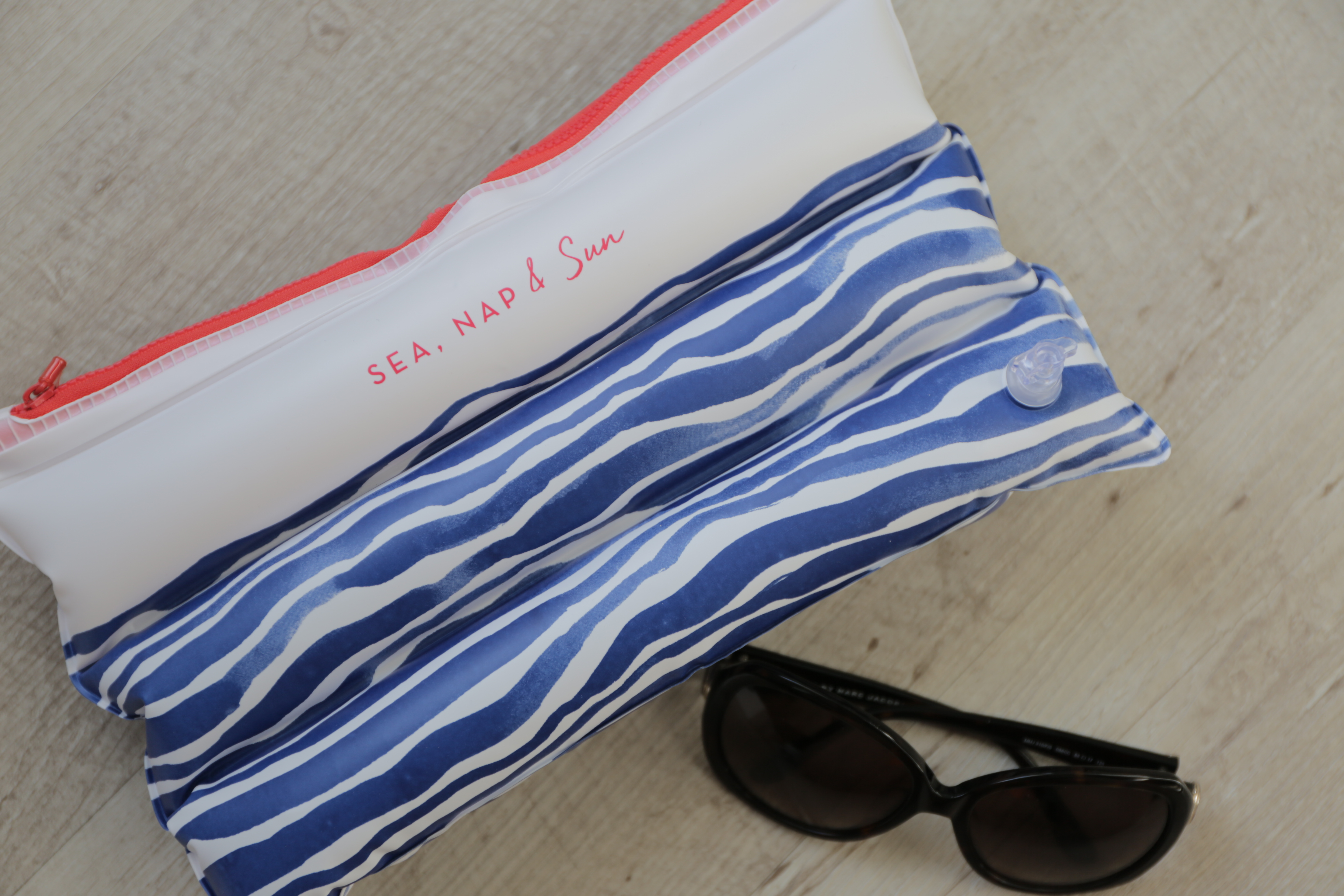 Finale is here~~~Time to open that sash bag. In case you haven't read my past post, I LOVE these printed sash bags.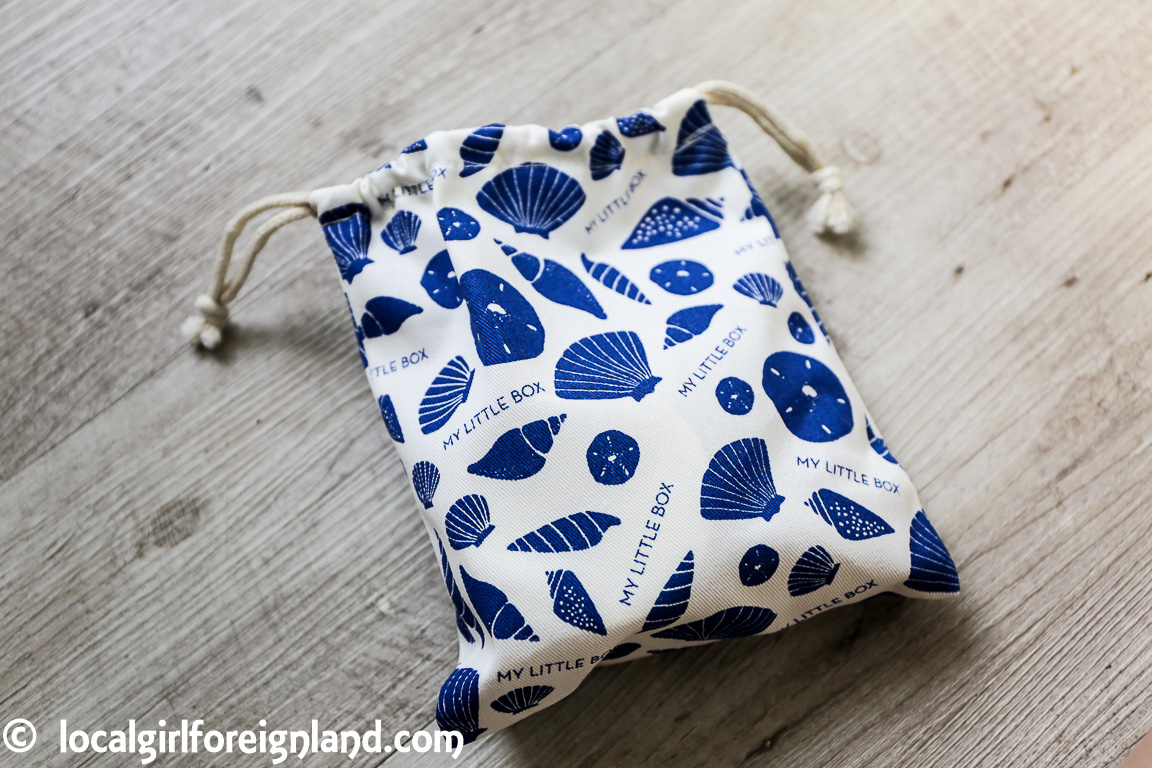 This month's items are:
Melvita gold shower gel (organic) – 40ml, made in France
My Little Beauty body scrub (sands of island) – 210g, made in France
Givenchy rouge interdit satin lipstick 23 fuchsia in the know – 1.3g, made in France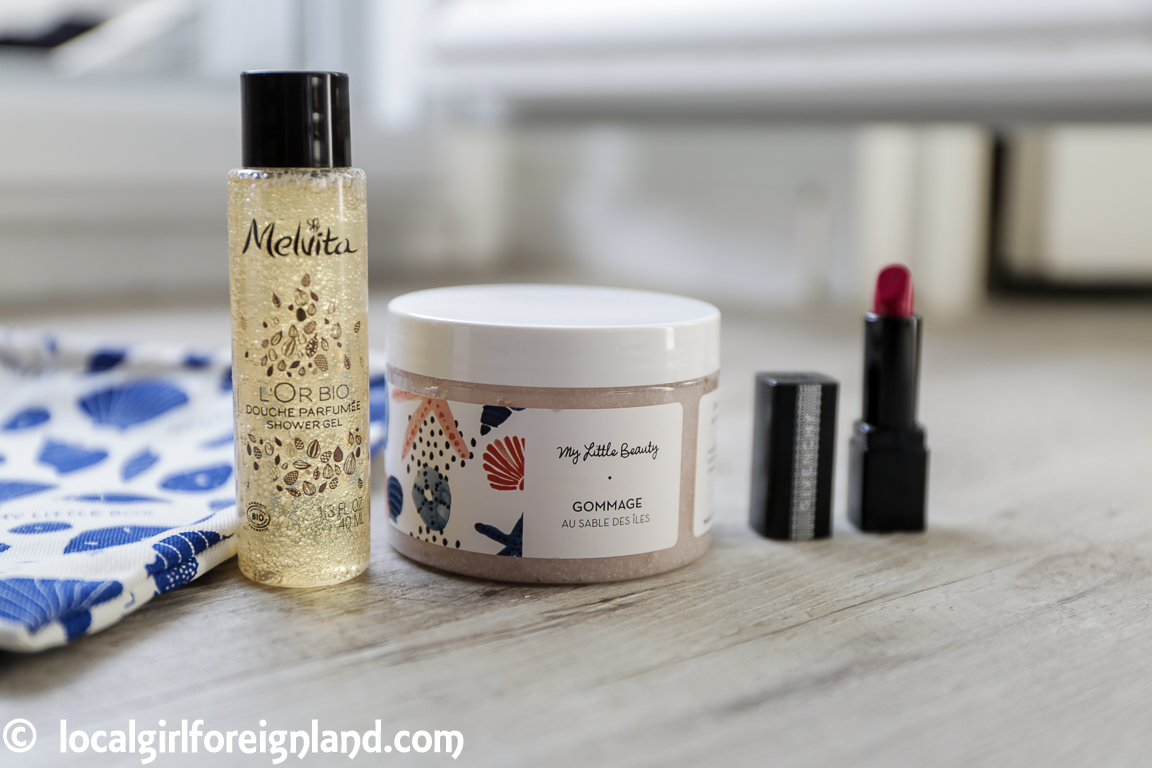 Melvita L'or Bio shower gel. Okay, is it just me? The name of this shower gel is rather ridiculous… The gold shower. Seriously, this is the direct translation LOL It smells herbal, like everything from Melvita. There are no gold flakes in the gel, but the "bubbles" in the gel gives off an illusion. Not my favourite smell, but it is a fab travel size. Will use it up in no time.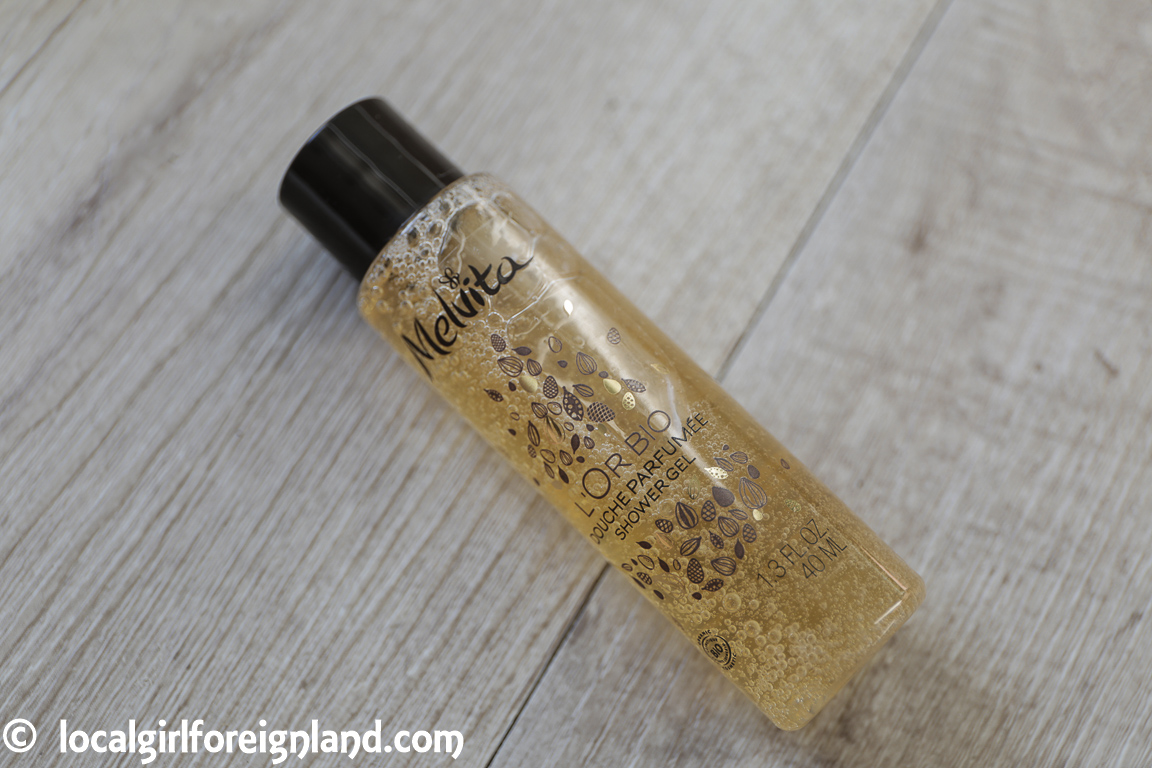 I am in the market for a body scrub, my L'oreal sublime is about to finish. This is just perfect timing. It has large grain and not too rough. I've tried it on my hand. It feels great! The scent is a lovely mix of floral and ocean? I don't know how to explain the smell.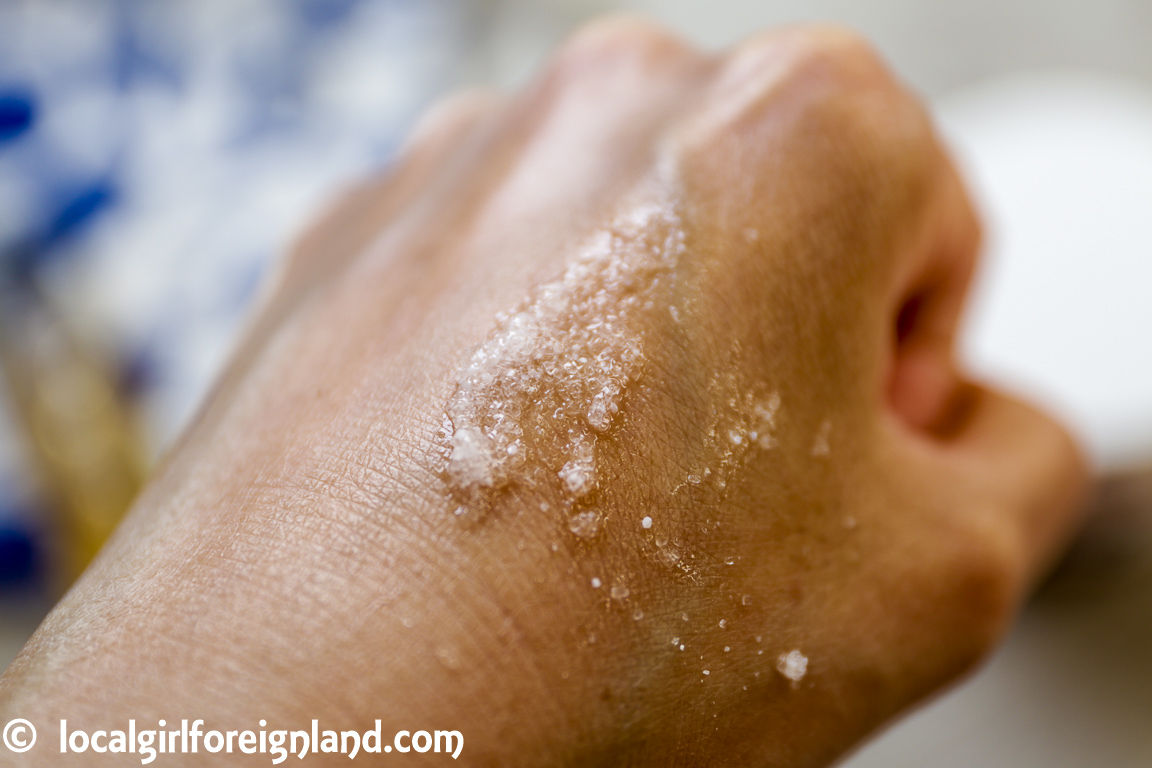 I love My Little Beauty's packaging. How's this one? Protective foil with print. LOVE
Final item is Givenchy Rouge Interdit satin lipstick. It is luxe and a classic bright fuchsia. I love bold lippies haha. I'm impressed that even their sample has the full branding efforts and outer box.
So that's it! This concludes this month's unboxing. I love it! So much better than June's. How do you like this month's box? Did you get the same items as me?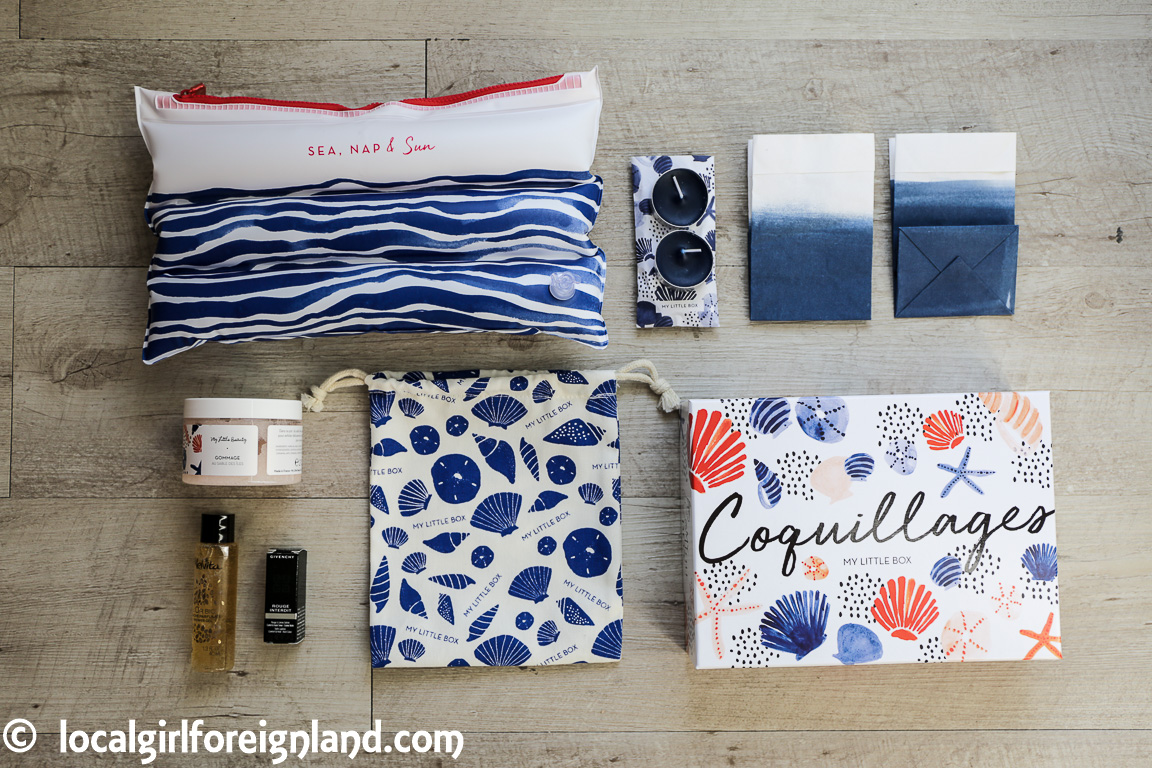 For my past boxes click here.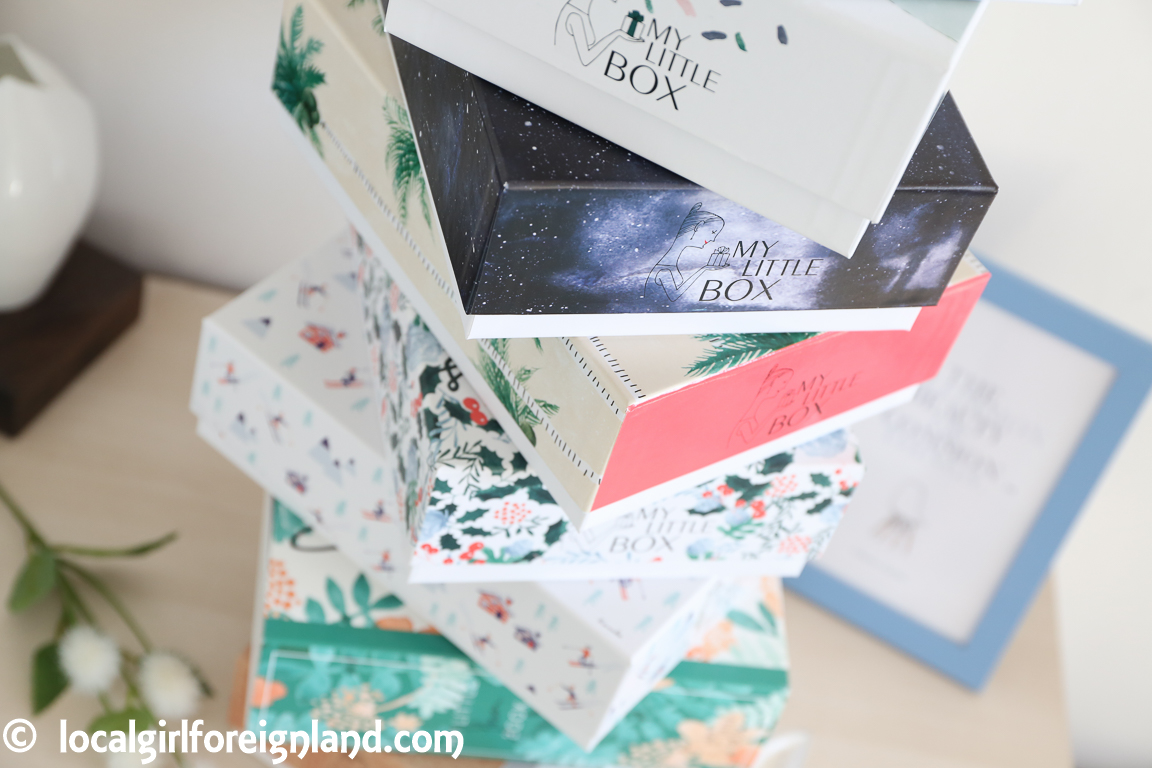 Where to get this box?
I bought this box myself. No economical benefit for me for any clicks.
Mine is the French MLB.
Camera: Canon 5D mark iii

Find me & my crazies on other platforms
Bloglovin' / Google+ / Twitter / Instagram / Facebook / Pinterest