Yey!! My box made it for the weekend!!! Let's unbox.
Another round of beautiful graphic from Kanako 😀 I love the colour scheme. There's no sticker on the outer box this time, so no outer box photo.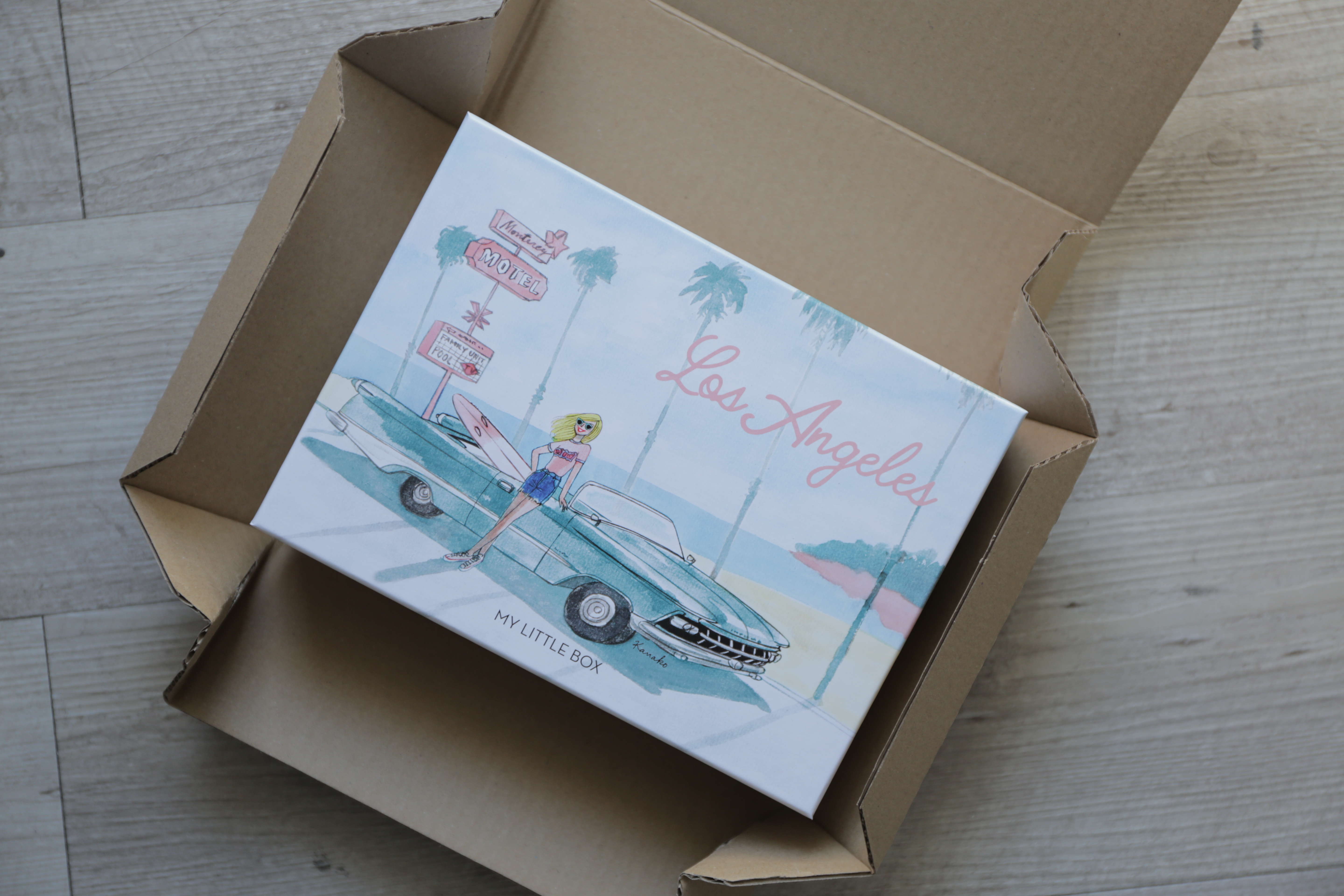 I got to choose the delivery time! It's a first! I quite like the security procedure with the code too. Well done, My Little Box! I love it that I'm sure as hell that I'm the only person to get my box.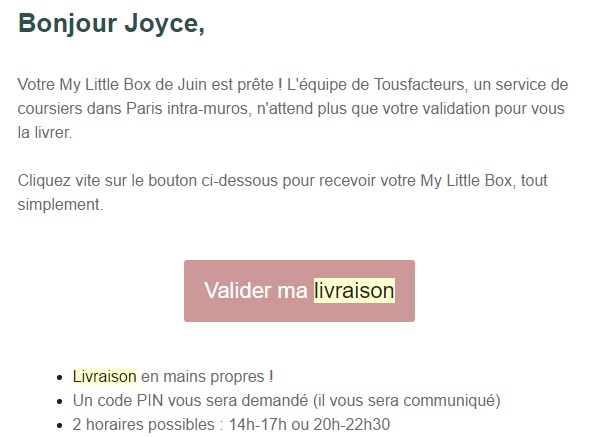 I've done a video version of this unboxing 😀 A new attempt. If video isn't your thing, keep reading 😉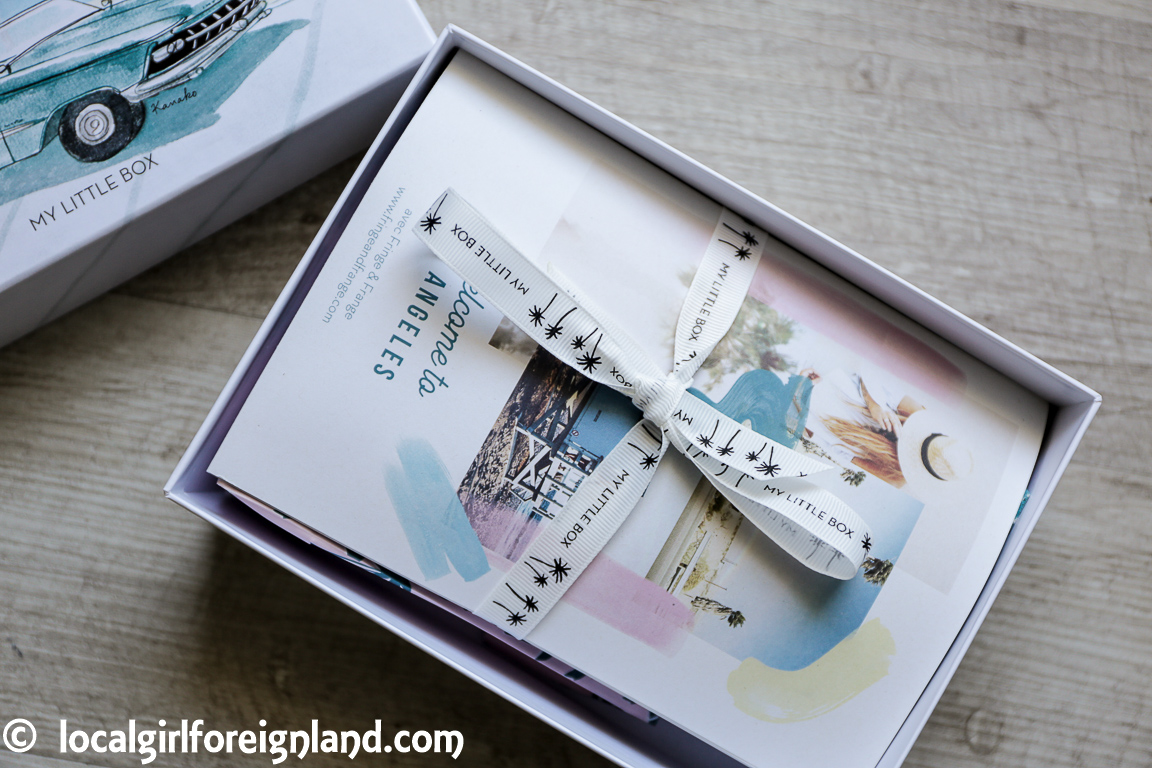 The poster / info leaflet is rather pointless? It's pretty, but hey, it is straight to the bin for me.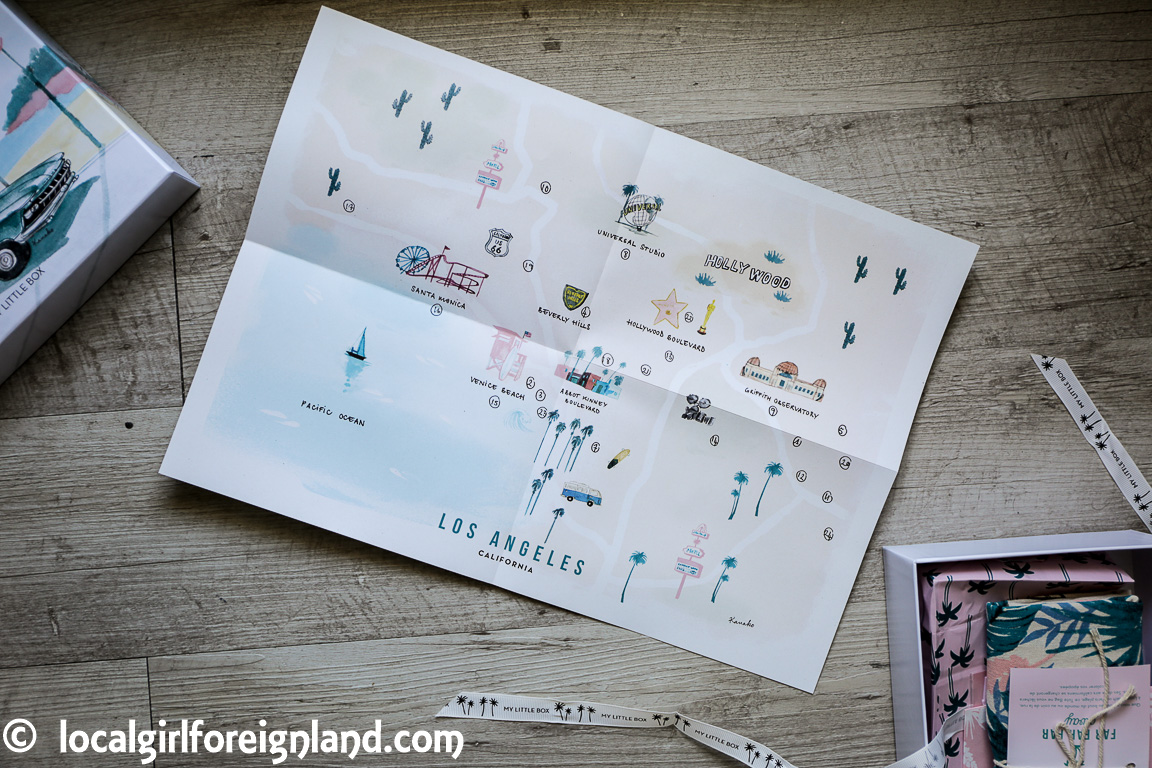 O~~~ I like that print.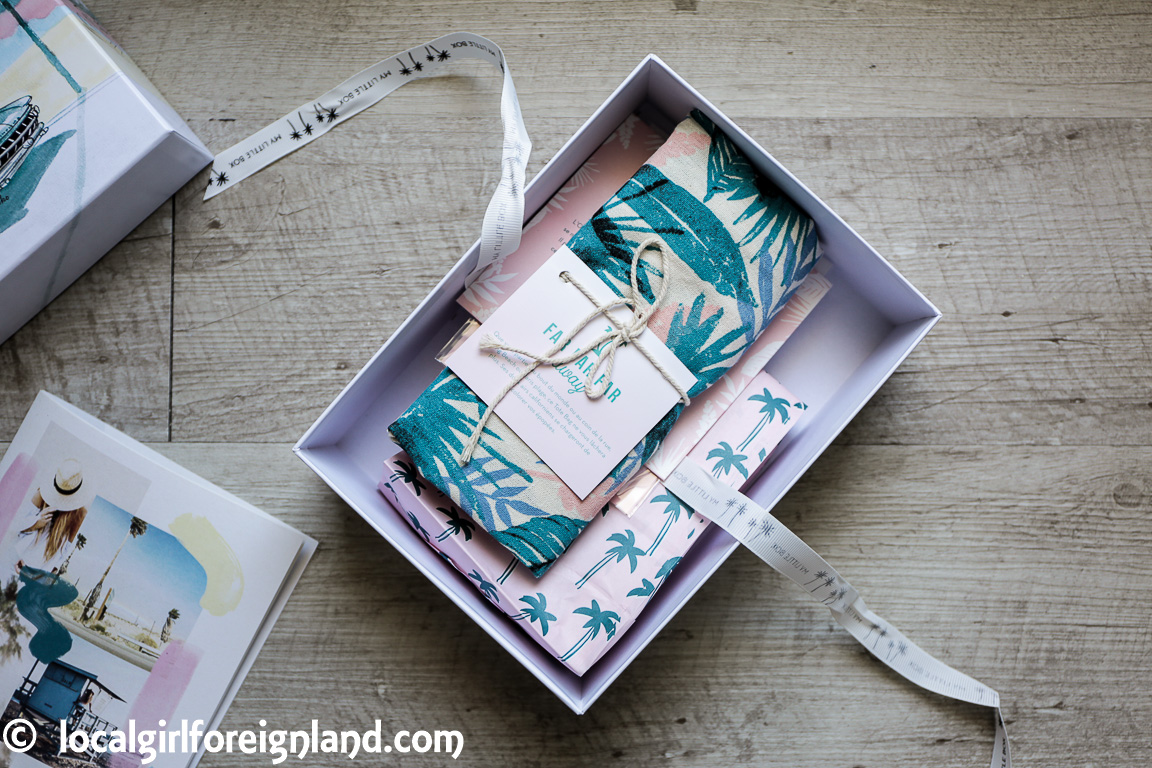 This is a beach tote bag 😀 Cotton canvas, probably 40×40. Water print, I do like that.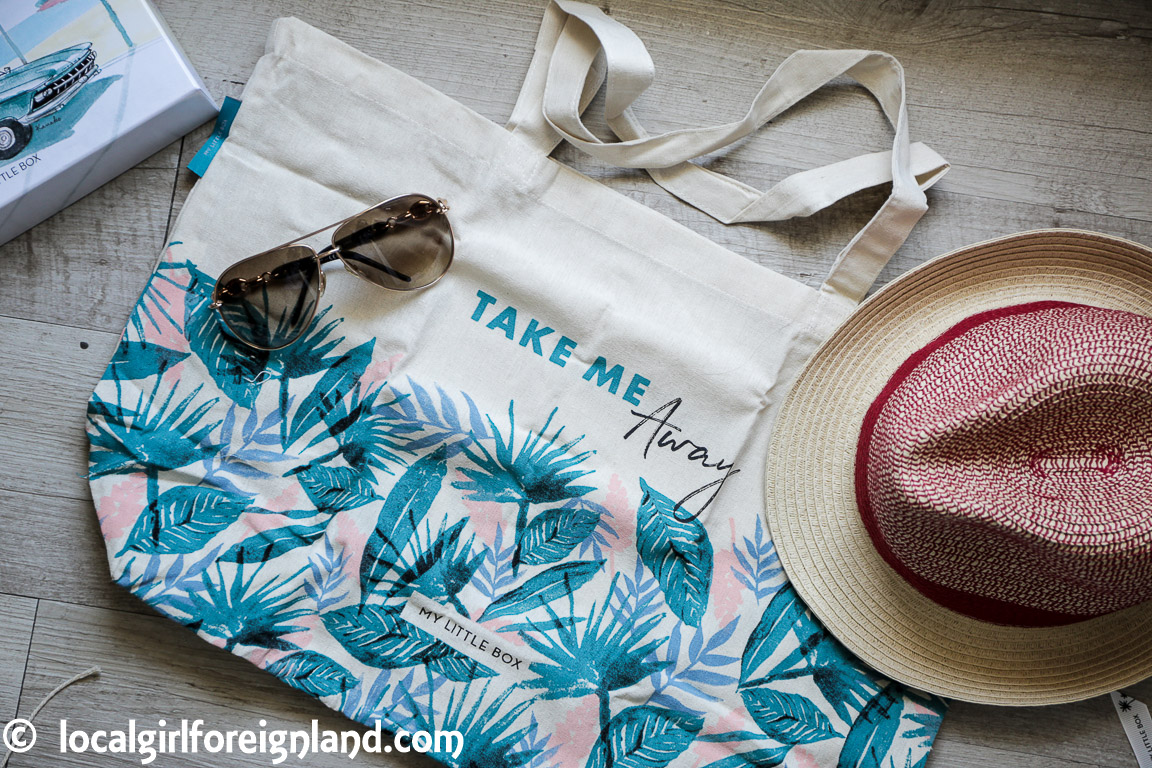 Up next is a small envelope…
Yey, the bracelet is adjustable!!! Finally, something that I can wear!!!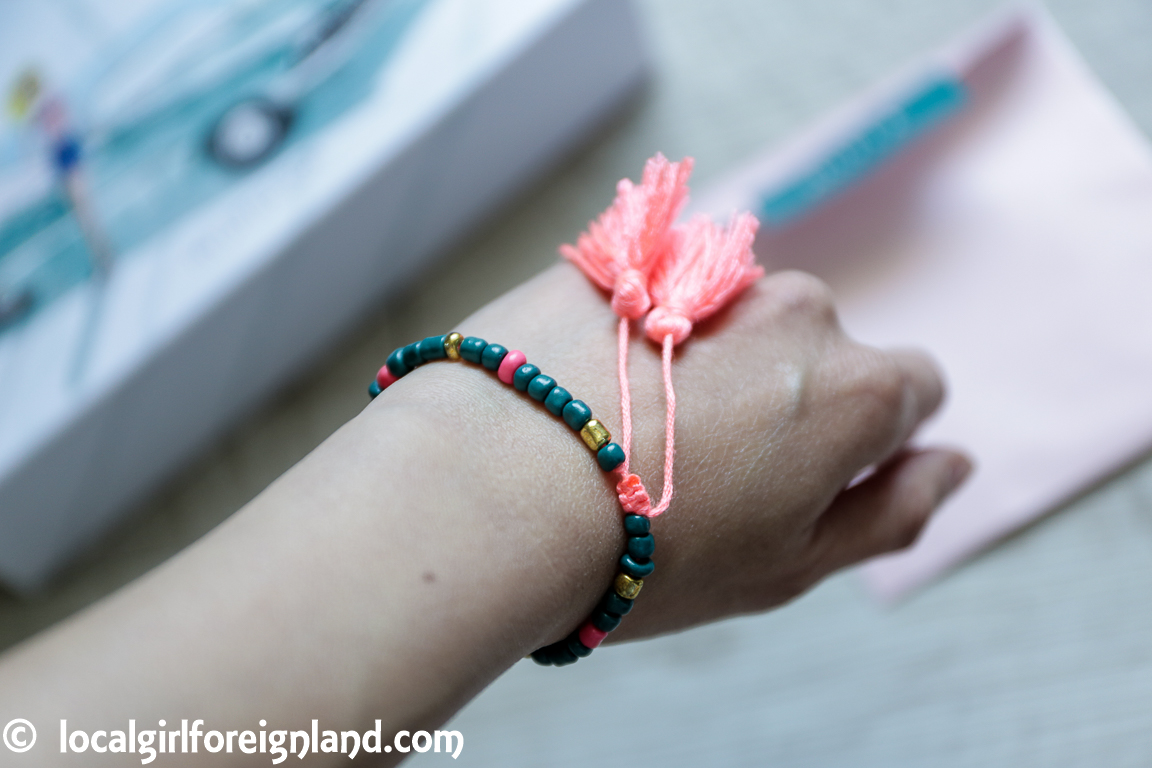 After that was a bunch of puff stickers. Retro colour scheme and style. I have no use for these. Probably to the bin too.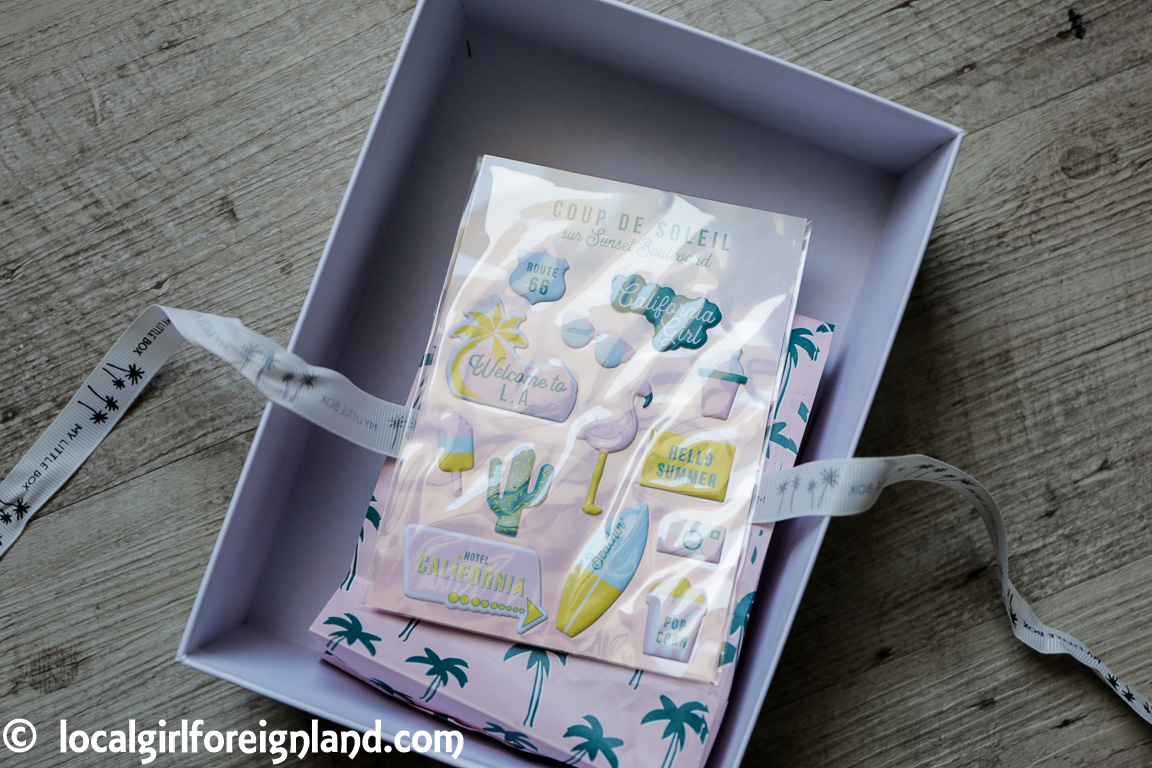 And finally… the beauty bag. Hm… It is a pharmacy looking paper bag this month. I do like it. It is a pity that it is not something that I can reuse.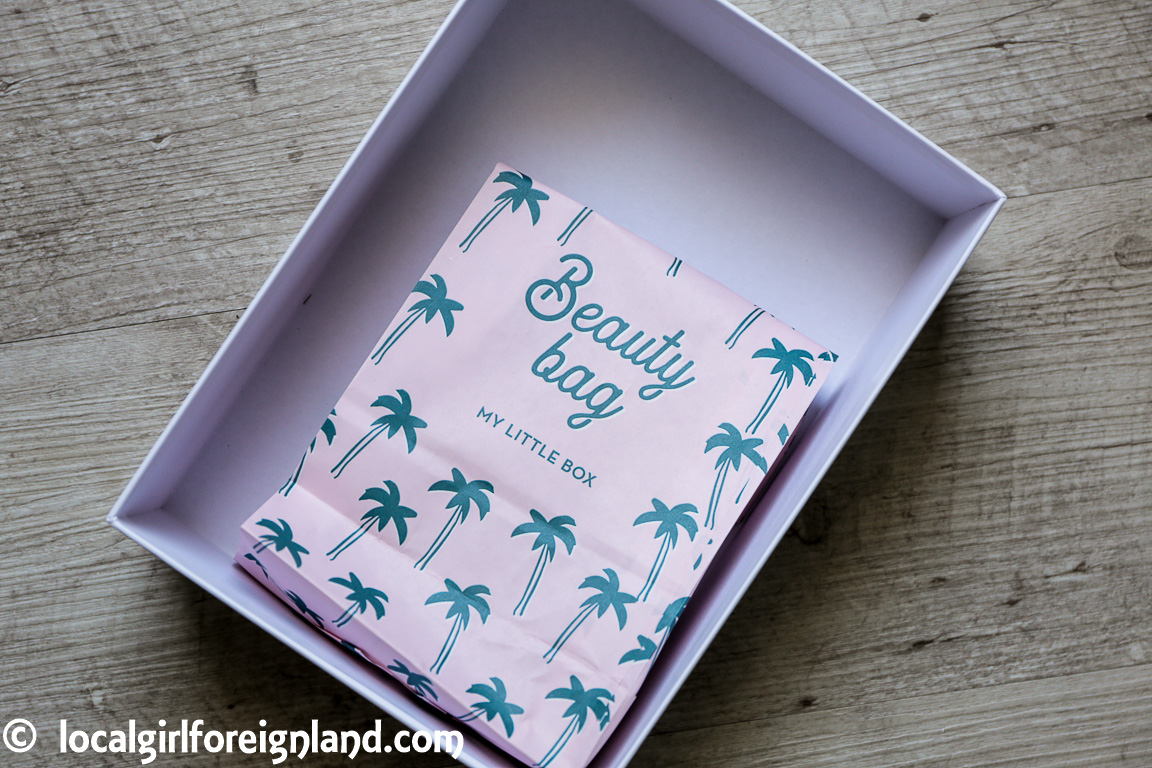 Here is what's inside:
Burt's Bees coconut foot cream 20g made in USA
My Little Beauty coco sunrise body and hair oil 75ml made in Belgium
Palmer's coconut oil body lotion 50ml made in USA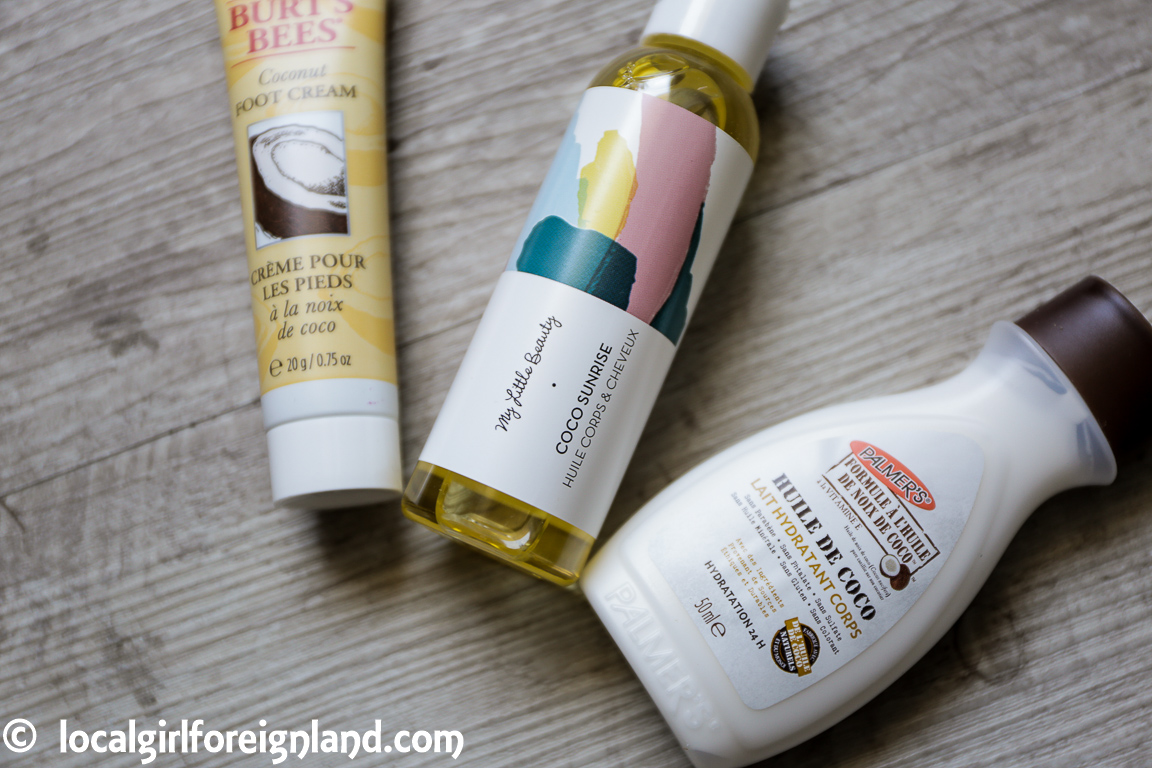 The beauty content is kind of like the coconut box from last year? Frankly, none of the items interest me. They're boring. I am not about to write something fill the gap. BORING. My husband is very interested though. He loves coconut products.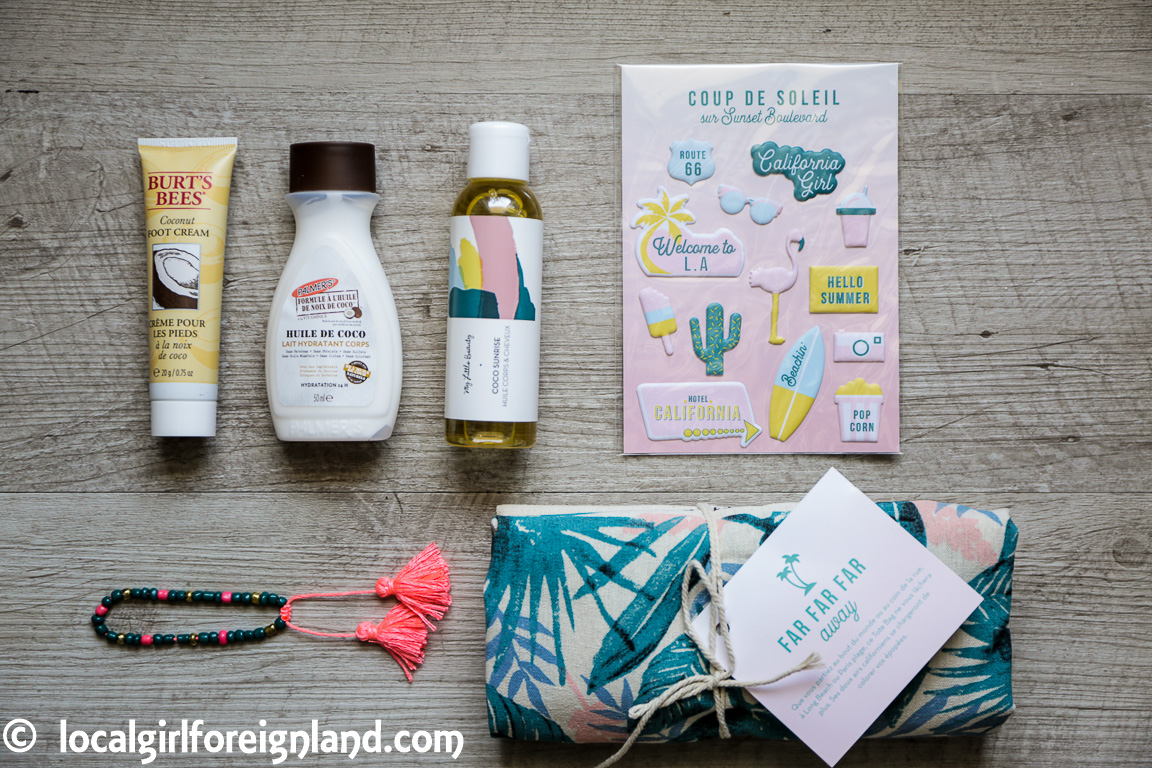 All in all, I love the bag and hate the box in general. How about you? What do you think of yours?
For my past boxes click here.
Where to get this box?
I bought this box myself. No economical benefit for me for any clicks.
Mine is the French MLB.
If you're curious about the UK version, hop over to Rachael's. Rachael is an UK beauty/lifestyle blogger. Her blog is full of beautiful photography and inspiration. She is currently on her honeymoon 😉
Well we've been in Bali for less than 24 hours, and I can already tell you, I don't want to leave#tbloggers #trav… https://t.co/pRiVFwLbMY pic.twitter.com/CkLtsfgjjl

— Rachael ✨ (@helplessdrying) June 10, 2017

Find me & my crazies on other platforms
Bloglovin' / Google+ / Twitter / Instagram / Facebook / Pinterest