This box smells great even before I opened it! Really true to the box's theme. LOVE the scent! UNBOXING TIME!!!!
Kanako Kuno, the illustrator, nails it again and again! I just LOVE her drawings.
Magazine of the month… learn something new about coconuts, coconut oils, cooking with coconut etc. Included in the magazine are also promo codes. Quite nifty. I like this month's magazine 😀 Fresh takes, full on with the theme and FUN!
Lifestyle products of the month: Passport cover & Bracelet
LOVE this passport cover! This is so me LOL Let's get lost haha.
This bracelet. Very pretty. Too bad that my hands / wrists are just too damn small >_< Will give this one away.
The moment is here~~ Time for the cosmetics of the month!
I love the sash bag again! (I say that every month :P)
Wow, no wonder the box smells like coconut.
Yves Rocher noix de coco eau de toilette 20ml
Ojon rare blend oil moisture therapy medium texture 2ml
Merci Handy coco rico hand cleansing gel 30ml
My Little Beauty brume de coco apres soleil 100ml
Everything smells divine if you love coconut. All are useful for me. I am excited. The end 😛 Kidding.
The fragrance, hand sanitizer and the hair oil are obviously perfect for travel. I love the smell. So, I don't need to explain, right?
As for the My Little Beauty after sun product. This goodie here has glycerine! Feeling smooth. It is in a natural spray format. What's not to love, huh? I'll probably use it as a after shower instead LOL
Now, this is the end 😀 Thank you for reading! xox
Where to get this box?
https://www.mylittlebox.co.uk/home
What to expect from My Little Box? (based on my experience)
1 x magazine
1 x little fabric sash bag
Surprise item(s) in line with the month's theme
2 x French brand beauty products
1 x my little box's in-house brand beauty product full size
**I bought this box myself.
Side note… anger email from me to MLB
Below is a print screen of the aggrivating email that me and many other subscribers received.
What nerve! My blood was boiling. They basically 'punishes' their loyal subscribers for continual subscription and 'reward' those who have unsubscribed. The nerve! That was not the first time too. I spotted this trend when I read other people's my little Flower box posts. That time, I did not receive the actual email though. In any case, their customer service have now replied and advise that they'll offer the same deal to me.
Honestly, I am still considering unsubscribing because of a principle issue with the marketing style. But this months box has ticked all my boxes. The struggle is on-going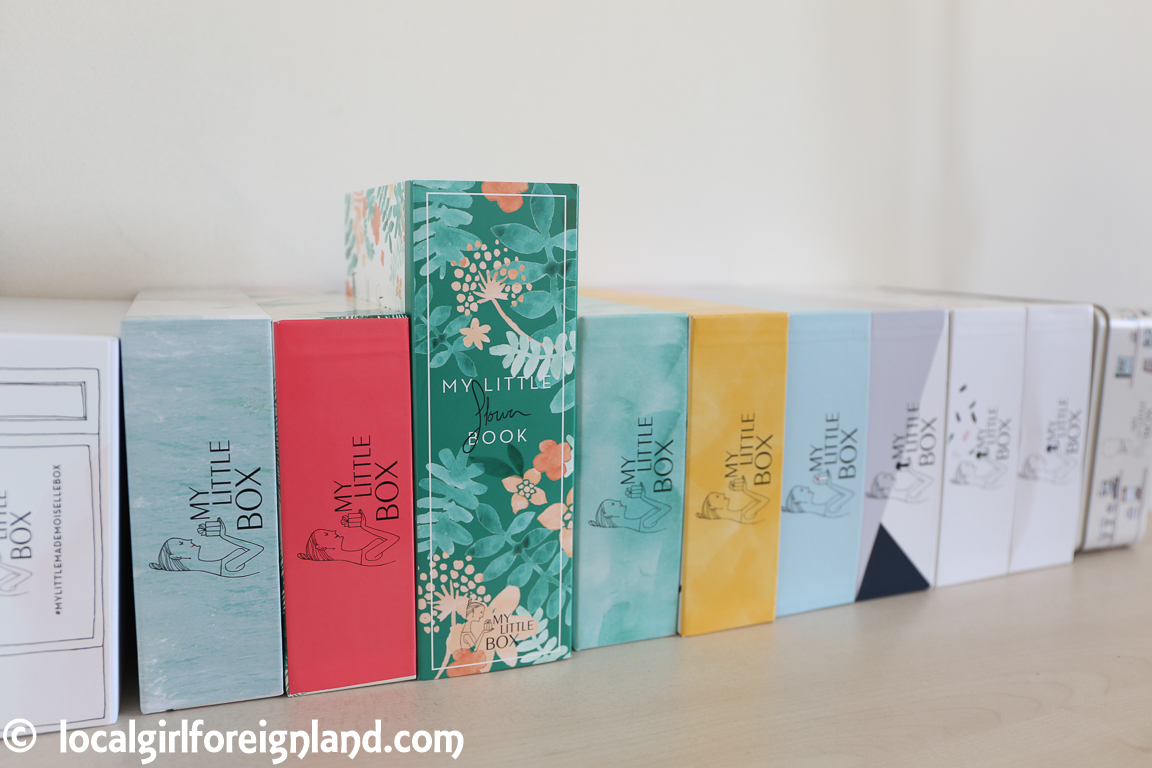 For all my little box reviews… click here
Please be a sweetheart & follow one of my social media xox
Bloglovin' / Google+ / Twitter / Instagram / Facebook / Pinterest