La Felicità is perhaps one of the latest excitement in Paris . Highly invested in aesthetic and experience. The production value is so high that it gave me the feeling of entering a theme park. I mean, what sort of establishment will decorate their toilet door with barbie dolls? Anyways, here's my experience.
Okay, let's talk about space and capacity:
4496m2 To put it into perspective, a football field is 7140 square meter
1,000 seats
5 kitchens
3 bars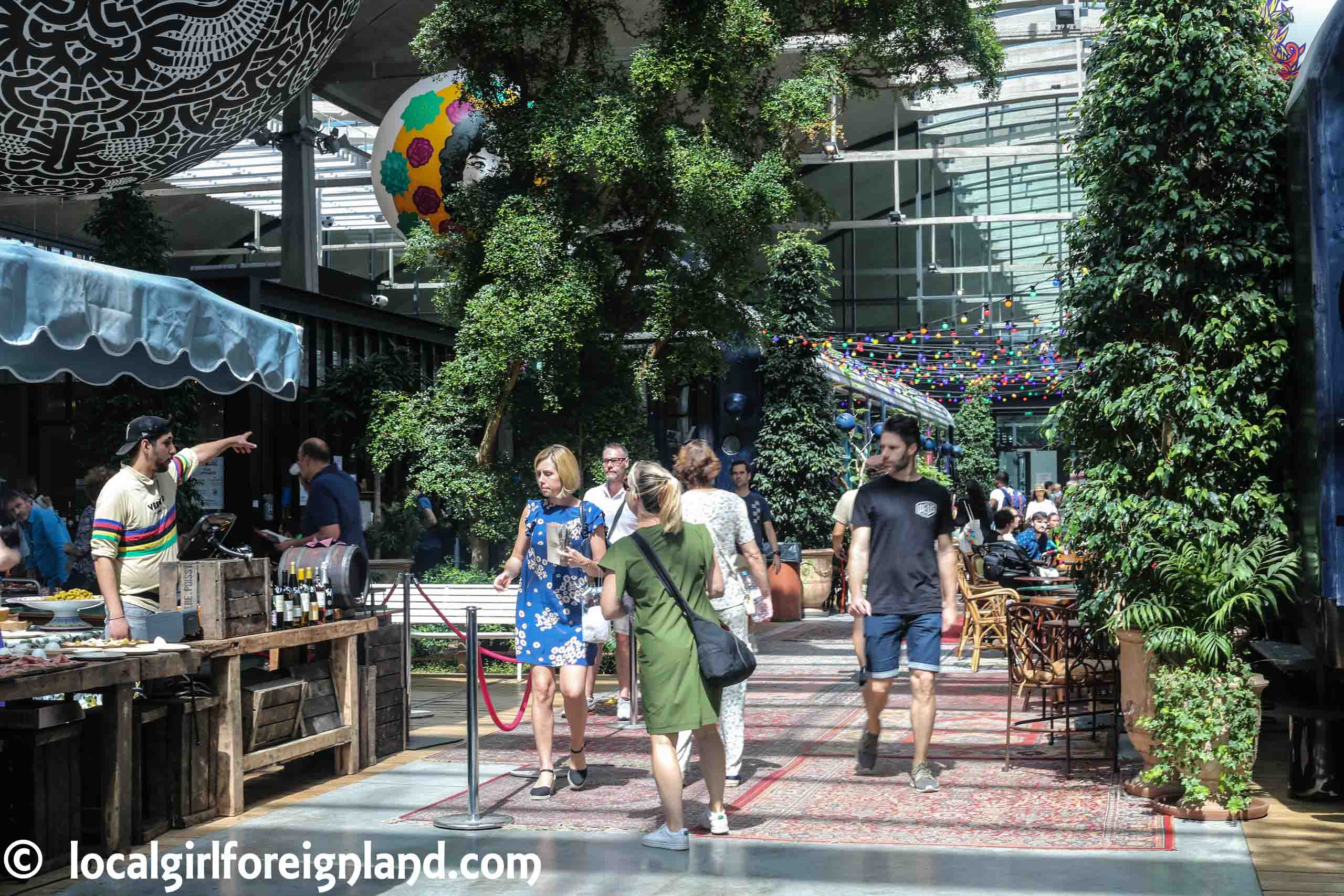 So yeah, upon entrance, it felt really impressive. The hosts greet and explained a bit about the working of the complex, or should I say, Italian food theme park? The place was quite a show stopper.
I went on a Saturday at around 12h30. The entrance was free and the place was busy. Not rubbing shoulders busy, but enough people to feel that the place was getting filled up. The lines were okay, but around 13h00, the queues started to look a bit monterous.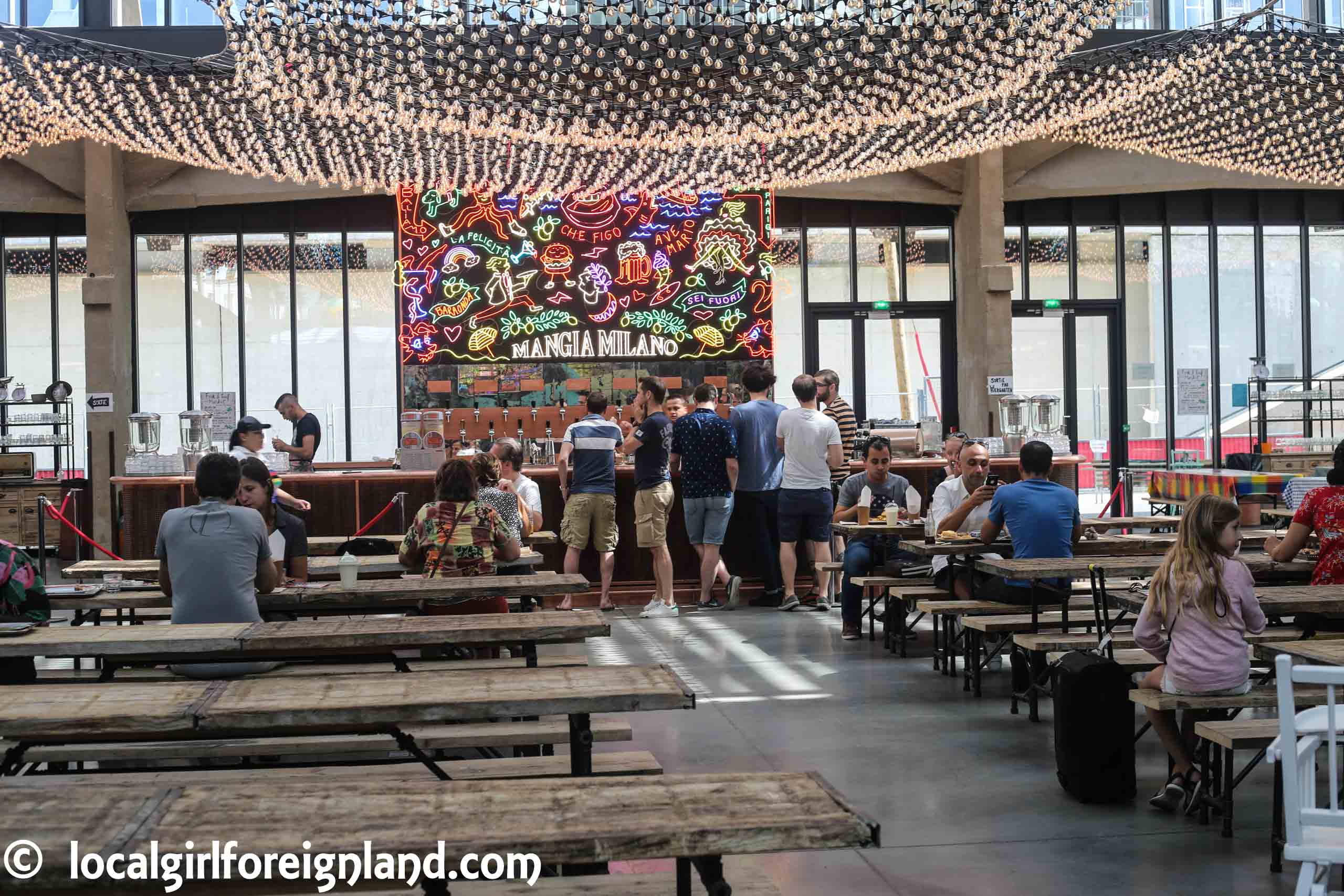 Each kitchen only sell one specific type of food. So if your party wants to have pizza, pasta and burger, you'll have to queue up in 3 different stalls. Personally, I am not a fan of this system. They have an APP to help with this, but seriously, just walking around with your own tray of food from different stall isn't that much fun. See why I call the place a bit of a theme park?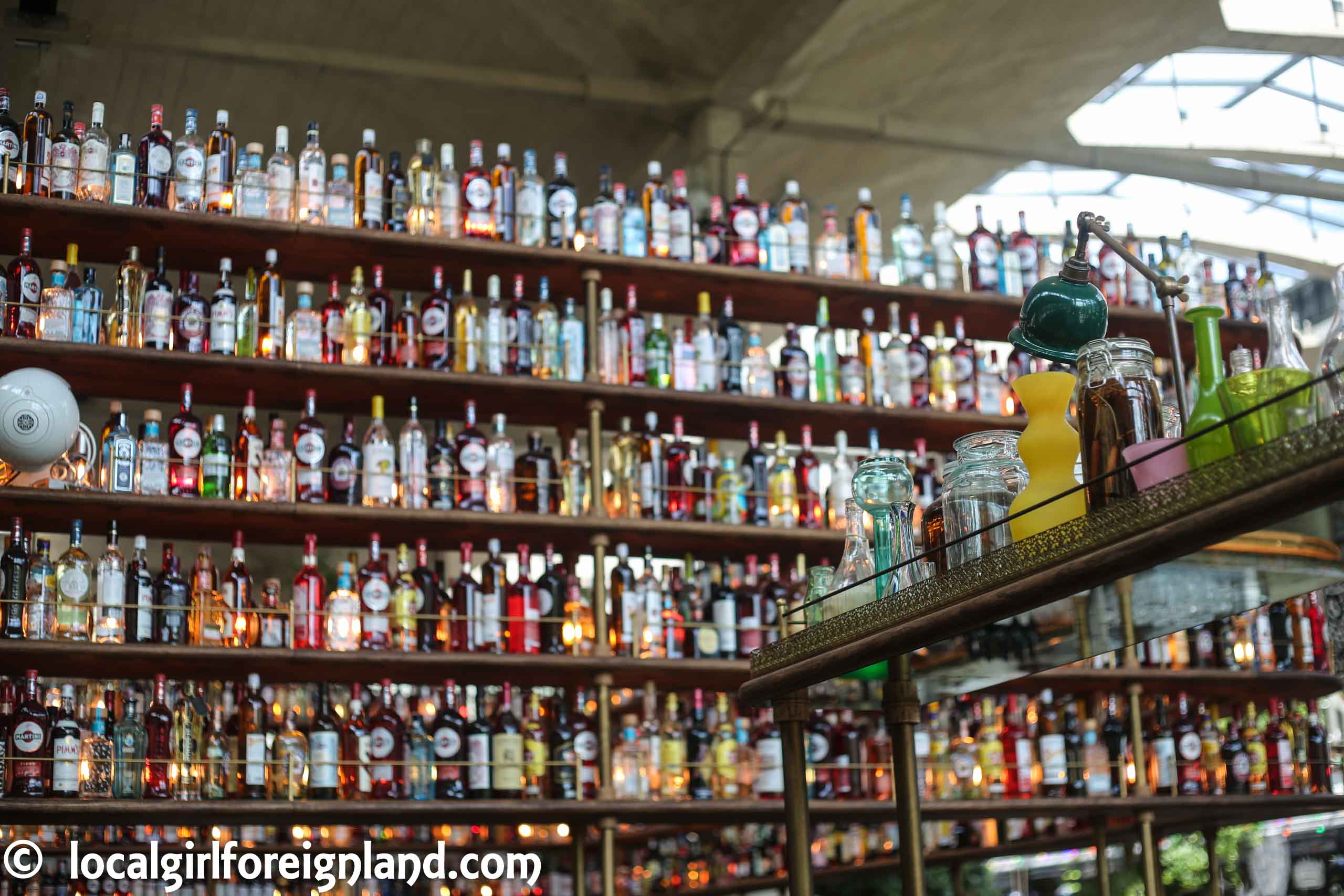 The place is an eye candy all the way from the entrance to the toilets. Honestly, EXTREMELY instagramable. They're thoughtful to have some wooden tables and some white marble finish tables as well. SOOOOO good for bloggers, really. With the the glass / greenhouse sort of roof, the lighting was just AMAZING. So if anything, the look of the place is bloody fantastic. The plates and the trays that they have is clearly strategically curated – matte finished silver trays, decorated dishes and painted cups. Just think about it for one moment. Smart move, right? They definitely got IG's attention.
Now with that being said, their food varies in hitting my taste notes. My favourite was BBQ Bango Ribs (beef), because it was succulent and flavourful. Something that I may return for. Brownie point to the olive oil that they used with their cheese dishes, very fragrant stuff! However, I cannot say the same pleasantries for the other dishes. The rest were okay and nothing to write home about. The price point was reasonable. 7 euro for a pint of beer. Mains were 8 – 16 euro. Only the t-bone steak was pricier at 48 euro; but this thing was 800g worth of beef action.
Their Caffeteria filled the air with sugar. Look at my pictures and tell me if you can smell the sugar through the screen? My friends demolished that, I had zero interest in these sugary goodies btw, so I can't comment. Key complaint from me though, their ice tea was FILLED with sugar. It just taste gross and sticky on the tongue. The flavour that I got was Earl Grey (with mango, cardamon, pepper) ice tea. Maybe it's my poor choice, but if I've known that it was mixed with that much sugar, I would have never bought it. Horrible, I only drank like 1/3 and gave up. Thank goodness that I had a better time at the La Birra (beer bar) and the Cocktail bar.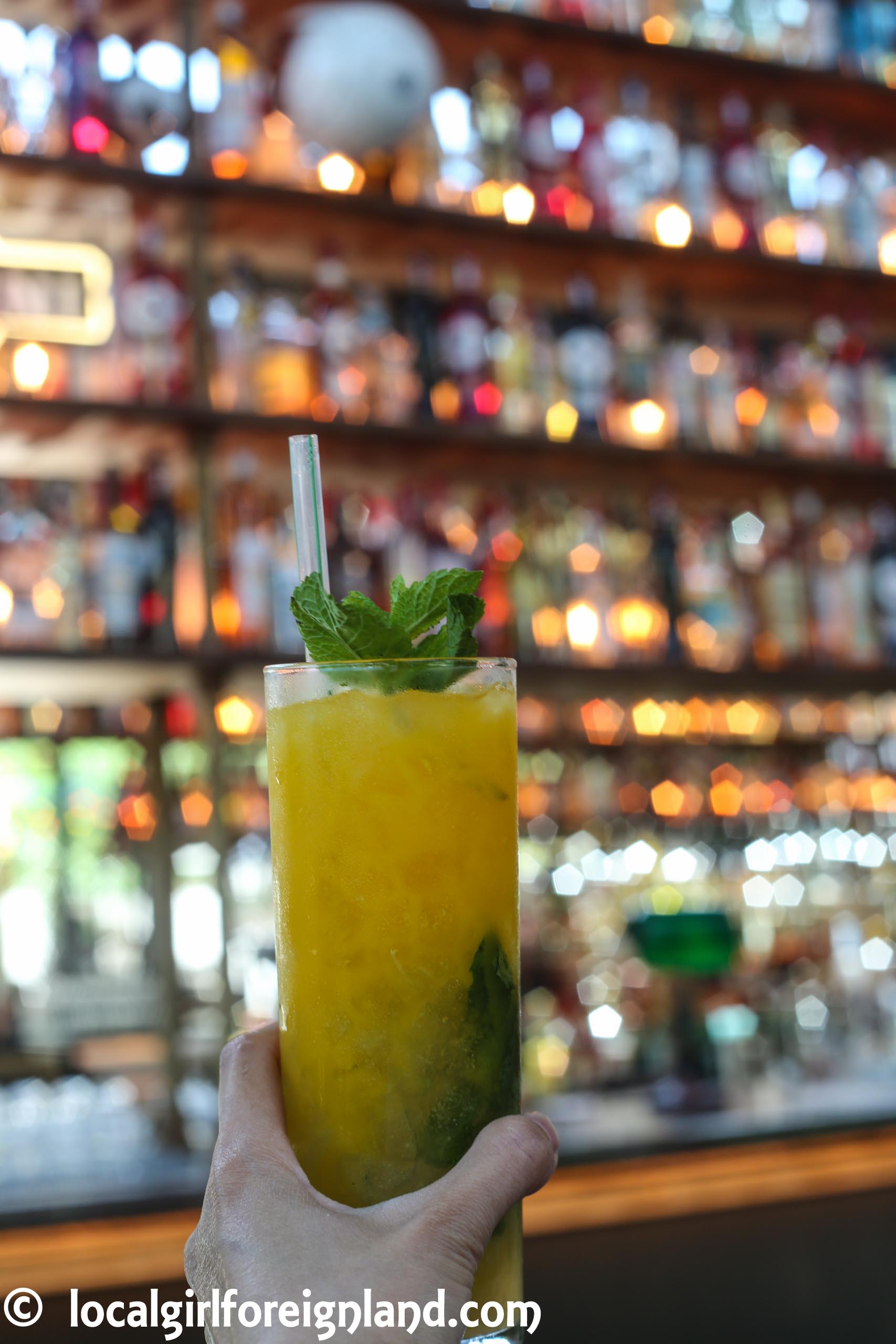 Compared with its sibling restaurant East Mama, the queuing part isn't so bad. In La Felicità, they have a vibrating button thing; so it is not as lame as East Mama's "please wait outside" when they have clearly got some empty seats. Not sure if I'll write about East Mama yet, they're over hyped and quite sub-par in my opinion. In short, they're great for IG photos, highly forgettable dishes and worse service than Mc Donald (France).
Anyways, back to La Felicità. If you're looking for a place to study / work, it is definitely a lot better than a Starbucks. They have lots of stations with plugs (8 seats = 8 plugs). I cannot comment on their wifi reliability because I've only been there once. From the looks of it, the place looked prepared for this sort of thing. Why else will investors spend money on so many plugs and work stations, right?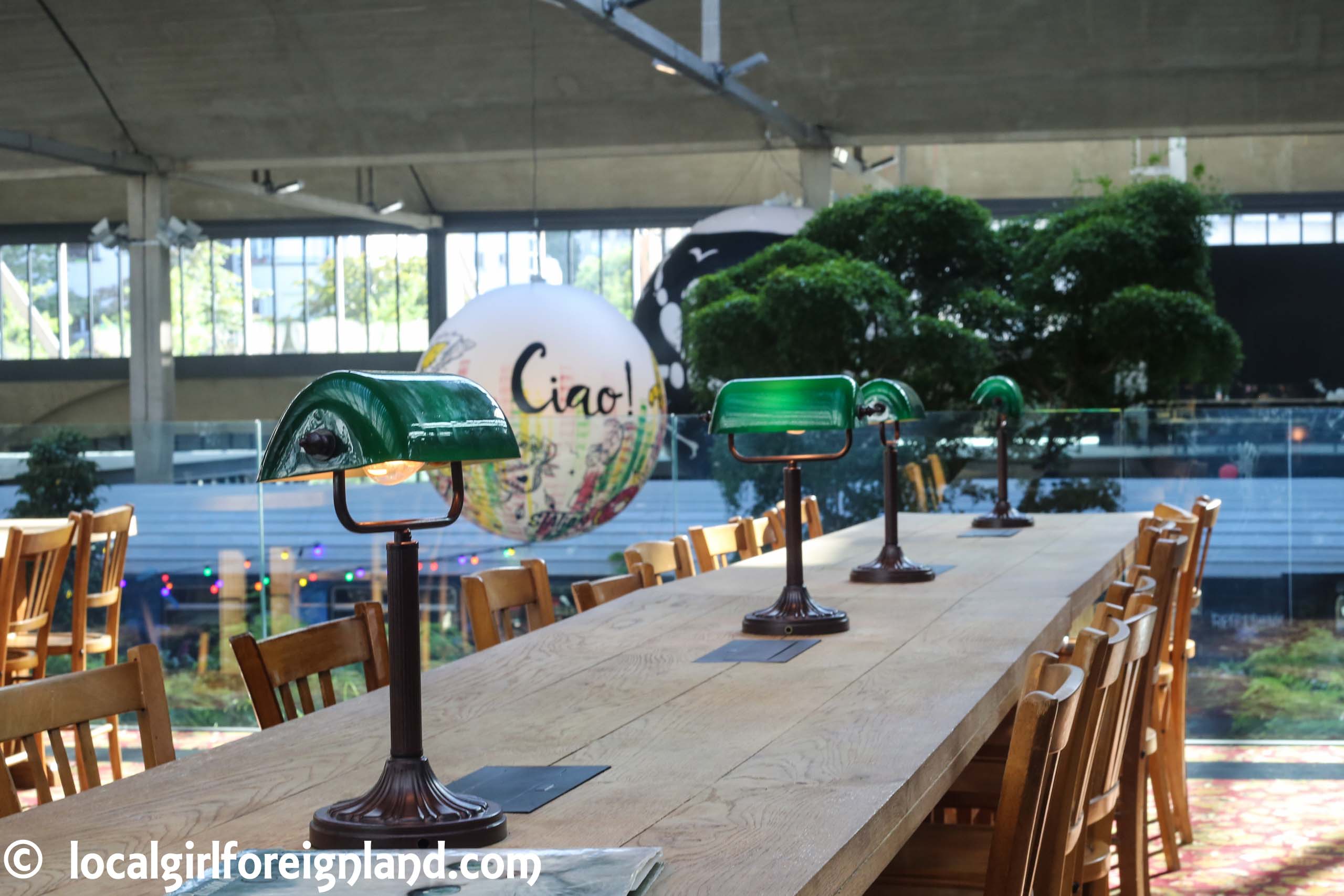 Fabulous place for hanging out with friends. I for one ended up spending 6 hours there hanging with friends suffering from multi-food coma and maybe drunkenness as well. So spacious and cosy at the some time. Literately just moving from one spot to another and it felt like a complete different restaurant.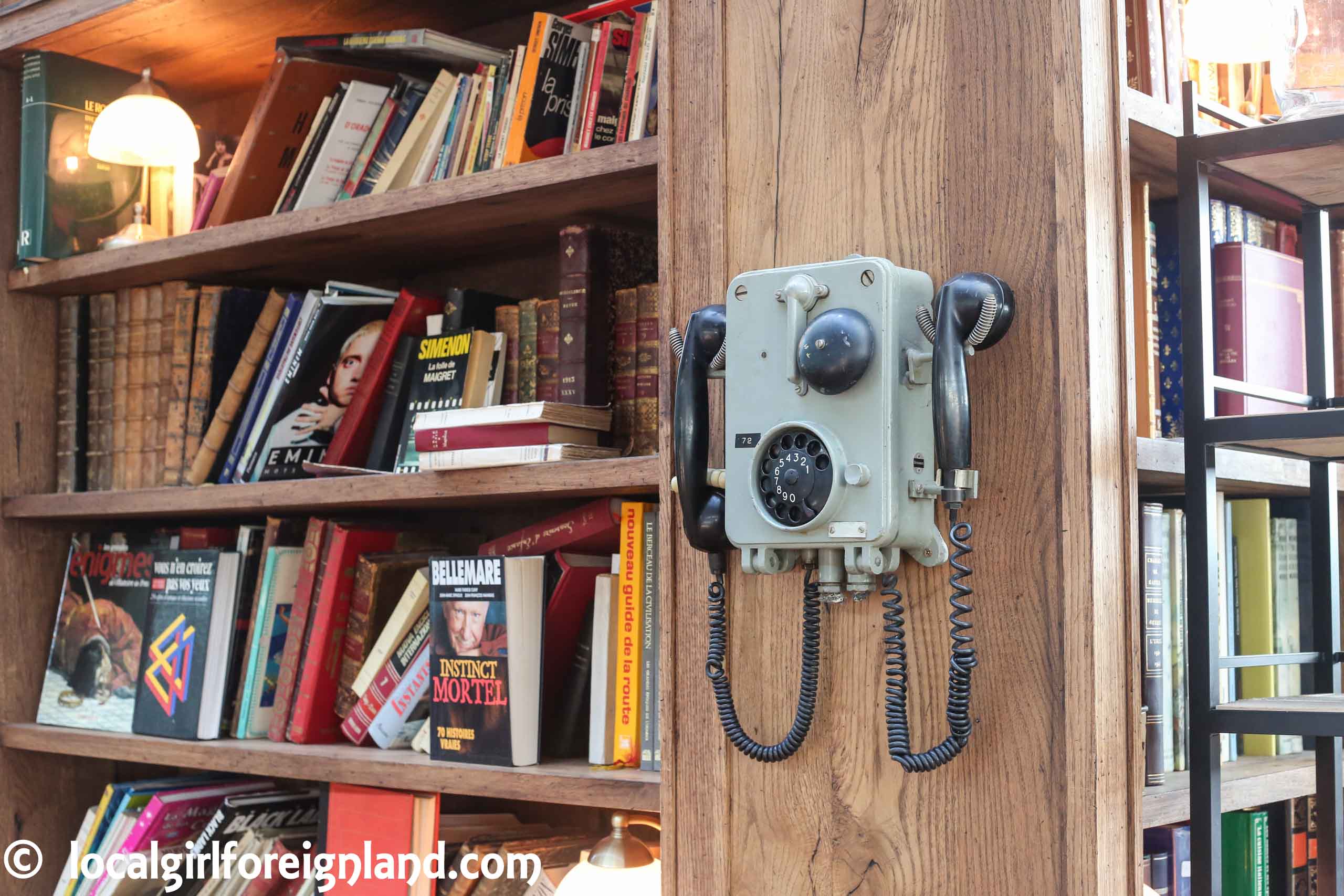 I don't why on line people are saying that is't 18 euro per person. It is highly understated in my opinion. It all adds up. I will put it around 35 euro per person per anyone who will at least have 1 drink and 1 main + 1 starter or 1 main + 1 dessert
Will I revisit this place? Maybe for work / study, like grab a drink or something. Not sure if I'll head back for their food though. It will be my top pick for casual hang out with a party of 8+ people though. In Paris, 8+ party is hard. Just out of sheer space sort of perspective? Also, less mess with paying the bill at the end of a traditional restaurant trip.
Where?
55, boulevard Vincent Auriol, Paris 75013
Official site: https://www.lafelicita.fr/
How to get to La Felicità?
Chevaleret (line 6)
Campo Formio (line 5)
Bibliothèque François Mitterrand (line 14)
Experience paid with my own money.
No association with the restaurant
Camera: Canon 5D mark 3, Samsung A5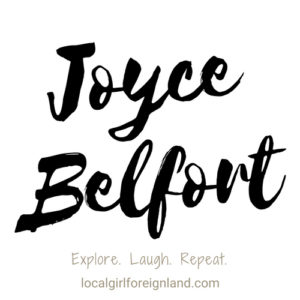 Twitter / Instagram / Facebook / Google+