Here are some hidden photo locations for your summer (or spring) visit in Paris. This is called a summer photography location list because all these spots work best in summer. Best of all? I have only included FREE spots. Please note that everything is outdoor, so they may not work out so well if it rains.
Coulée Verte René-Dumont
Avenue Daumesnil, Paris 12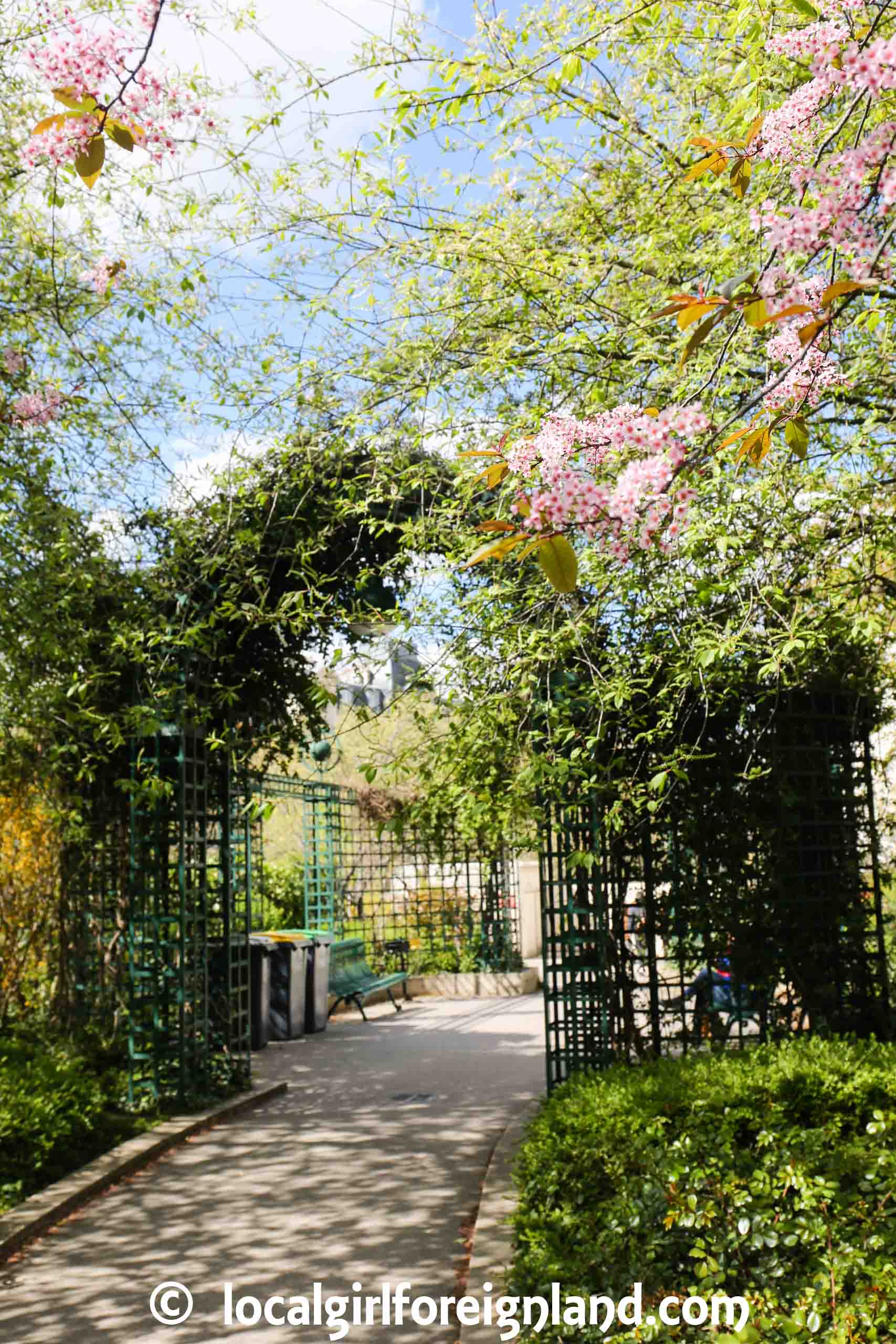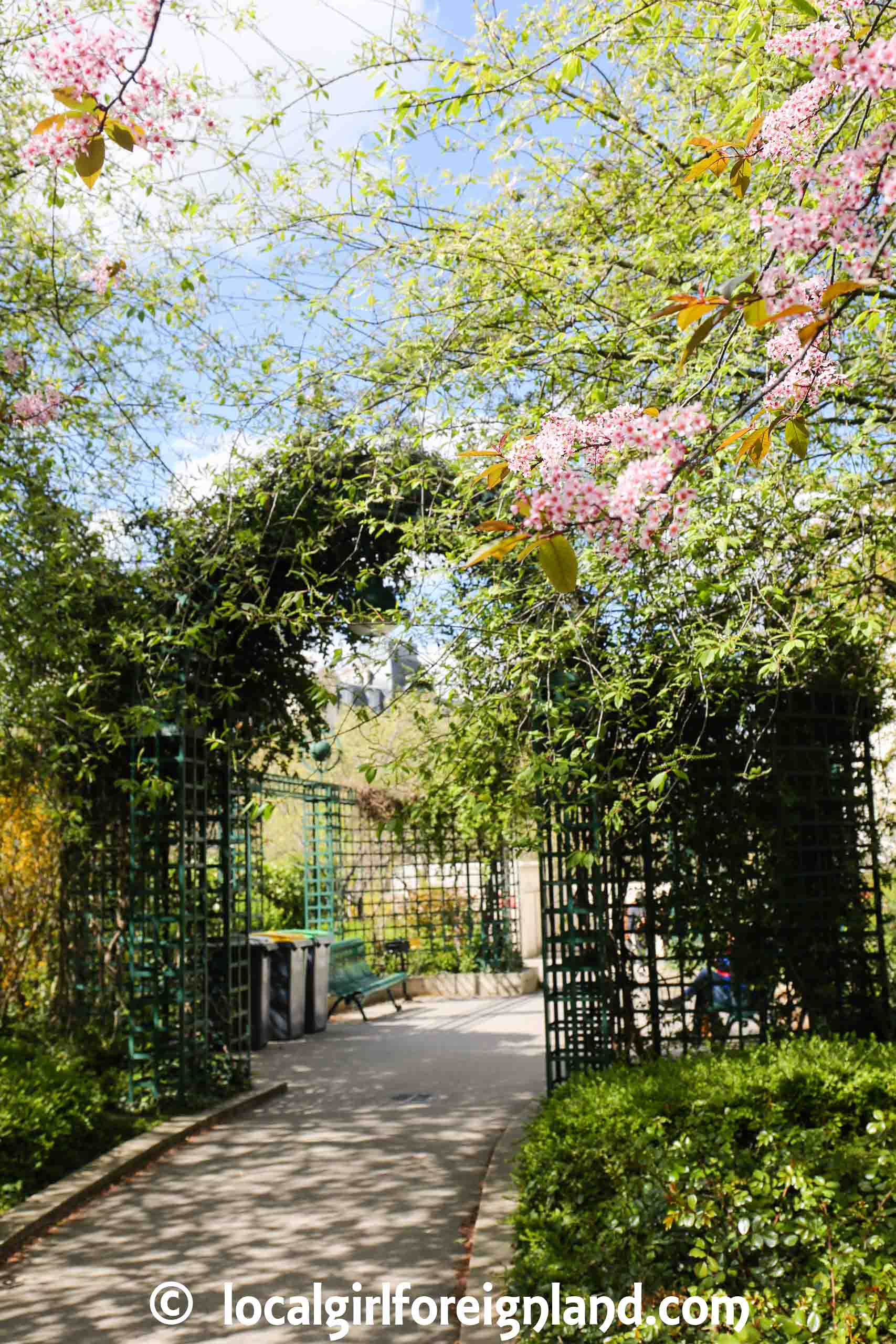 This is an old railway line that stretches from Bastille to Bois de Vincennes. It is a scenic 4.5km that pretty much covers all that is to offer in the 12th district.
No drone needed for any of these shots! 😀
The official Paris tourism page: https://en.parisinfo.com/paris-museum-monument/71237/Coulee-verte-Rene-Dumont
Passage L'homme
(featured photo)
Sainte-Marguerite, Paris 11
This is a hidden gem in the middle of a bustling area! The plants is a big part of the appeal, so yup, spring / summer only 😉
This is not an official attraction, so clearly, there's no site to link to. Please be mindful, because there are a mixture of office, workshops, shops and residences on this street.
Rue des Thermopyles
Quartier Plaisance, Paris 14
The place is a lot more lush and green during summer, I swear. It just that I want to put this post up before summer happens 😛 Although this street is not as popular as Rue Crémieux, the residents at Rue des Thermopyles are also exasperated. Visitors tend to take photos of them through the window (!?!?! no joke) and damage their pot plants… Please exercise TLC~~ else I think they too will try to block the road off from the public.
Canal Saint-Martin
Paris 10 and Paris 11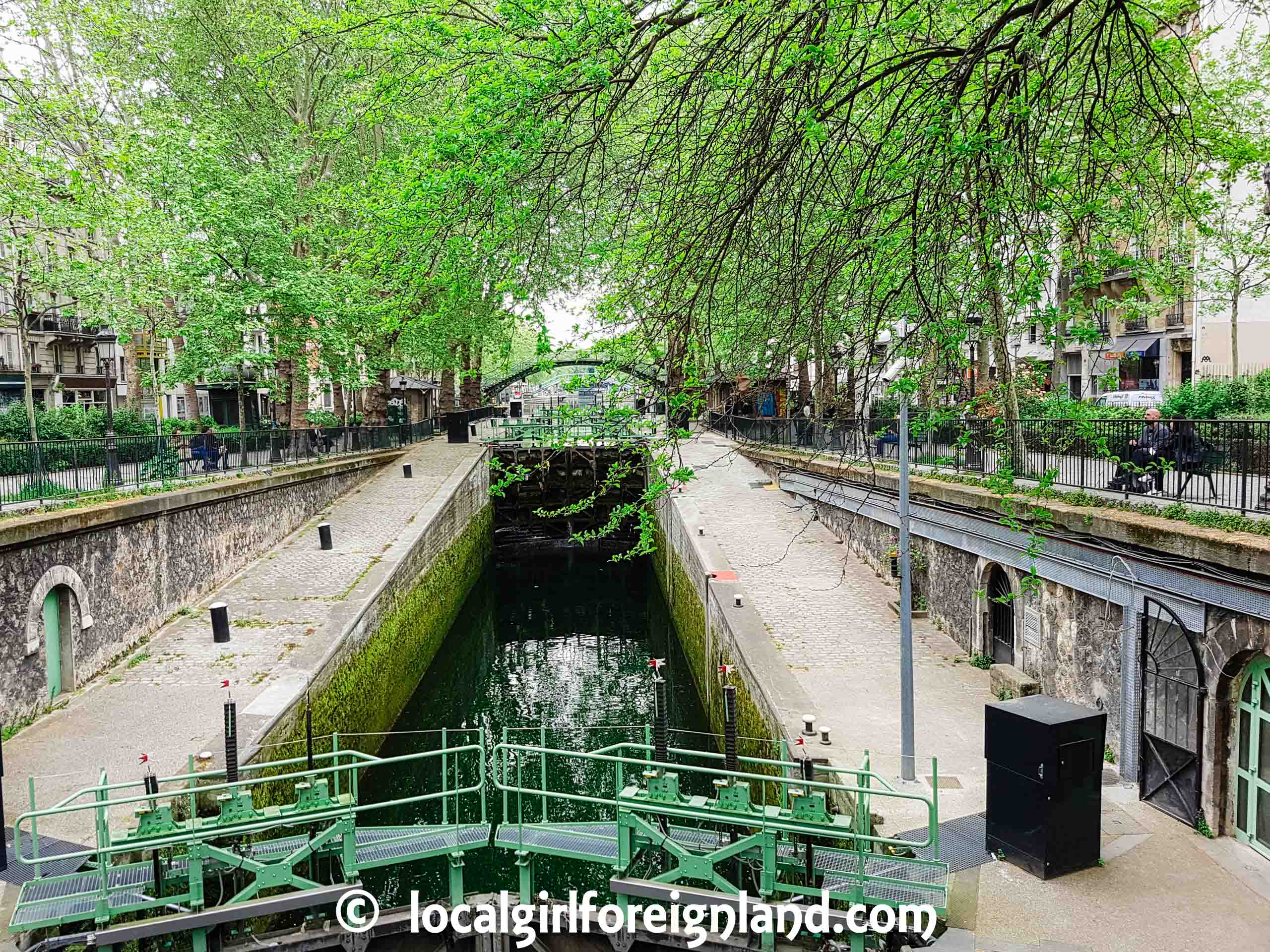 If you're bored of the Seine, here's a quiet alternative. There are boat rides too. Clearly, this place look a lot better in green than when all the trees are bare 😛 This has been operating since 1825! If you have the time, you can watch the bridge (road) and the water gates in action.
Parc Monceau
Paris 8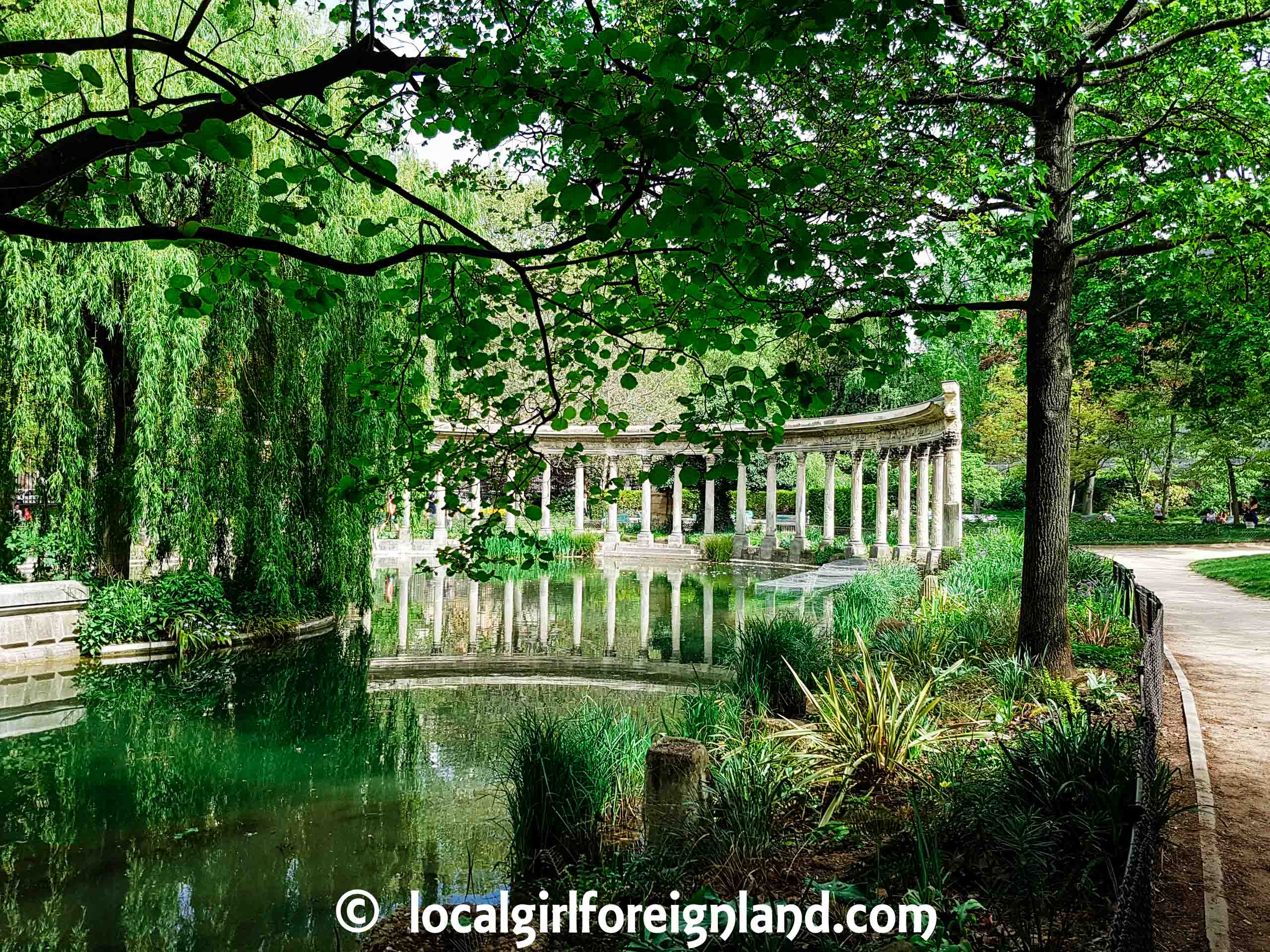 The photo says it all. No other encouragement needed, right? Roman styled pillars, reflection, weeping hallows… It has it all. A fantastic picnic spot. During late spring and summer, there're pony rides 😉 Please note that this place is not near the other places mentioned.
Official tourism page: https://www.paris.fr/equipements/parc-monceau-1804
Luxembourg Garden
Quartier Odéon, Paris 6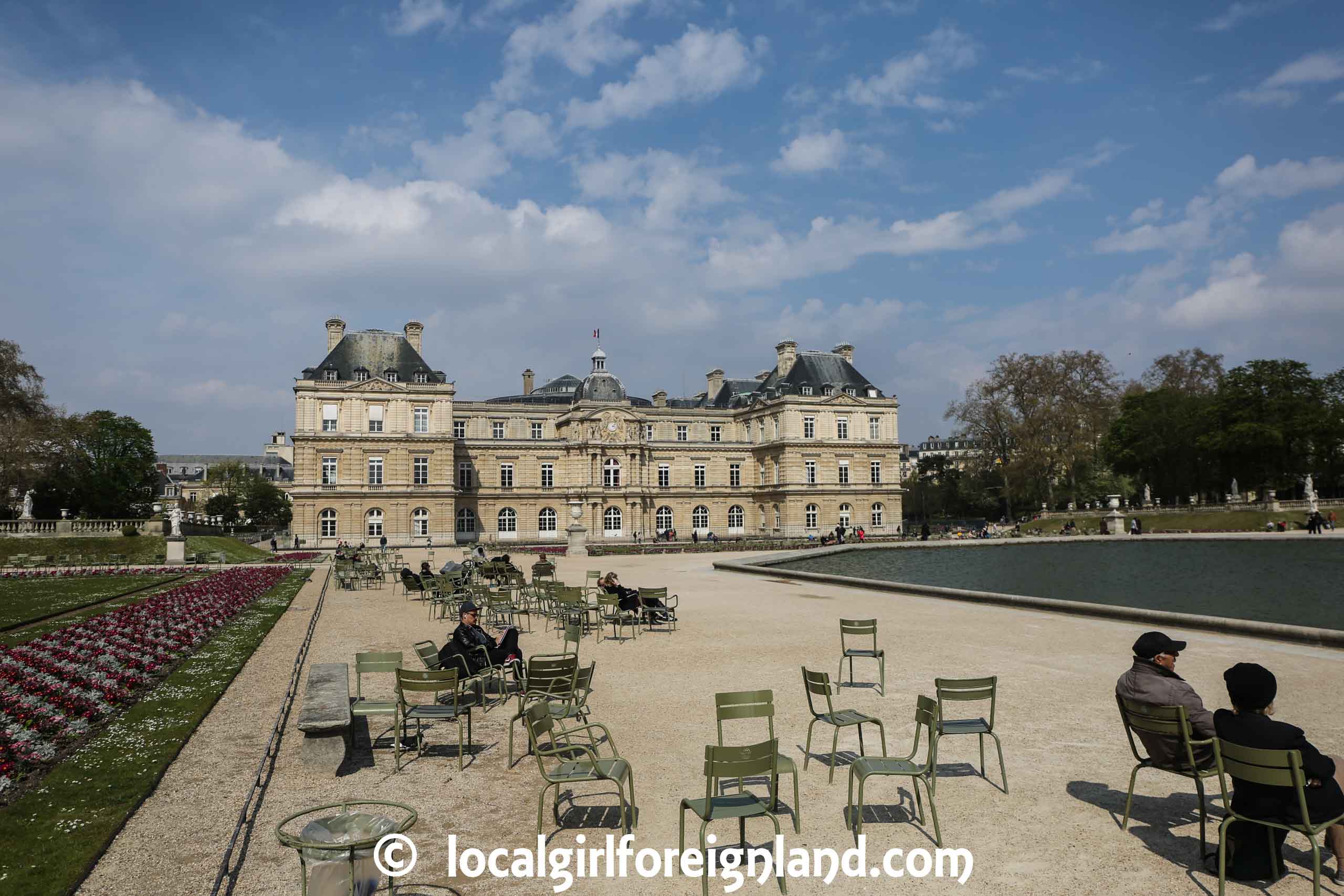 This is a local's favourite. On Sunday, kids (and adults) sail mini boats over here. No empty seats over the weekends 😉 This photo was taking during the week.
How to enjoy this garden? Allow this local to demonstrate the proper way…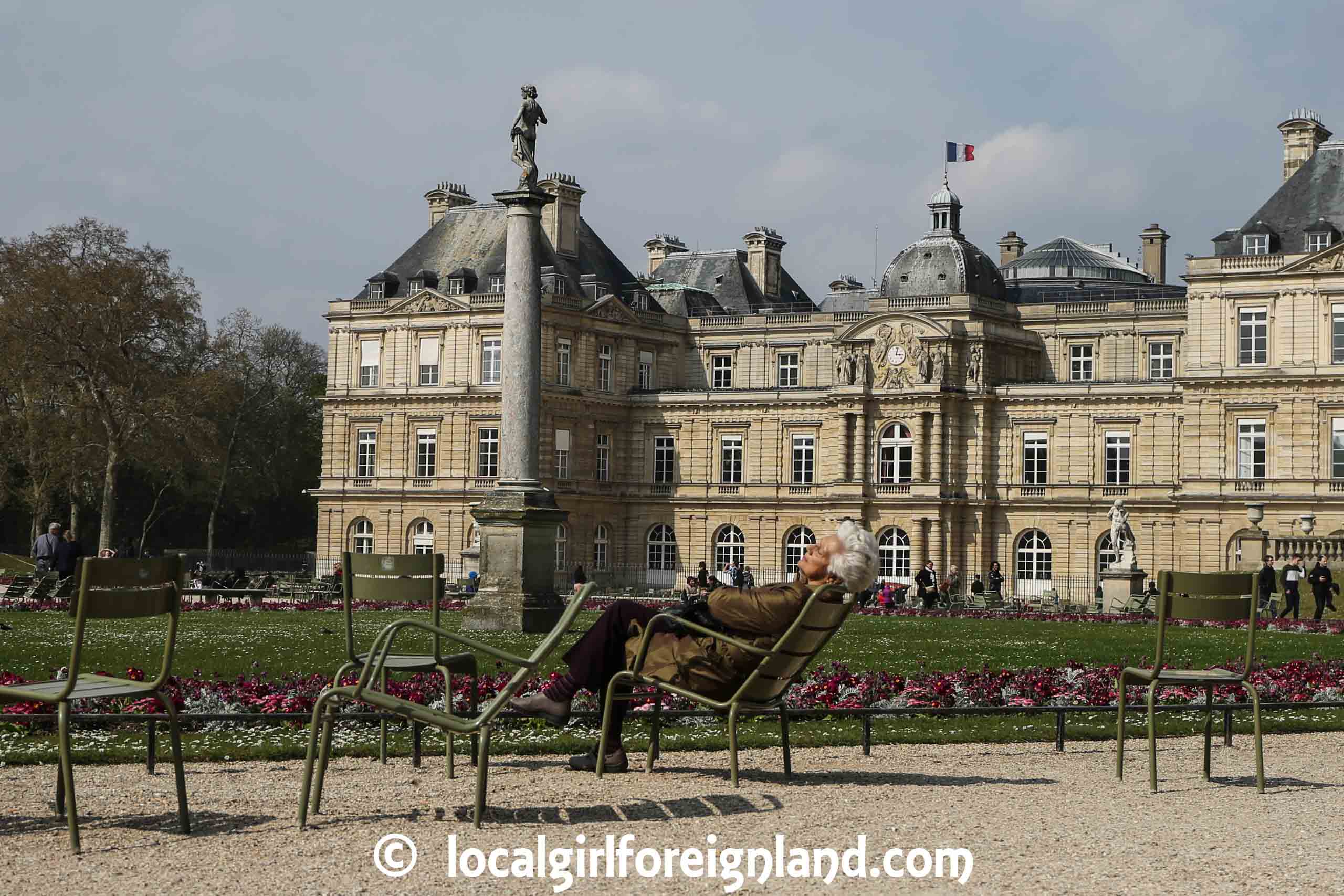 The garden does not have its own website, but here's the Paris' official tourist bureau page for this park: https://en.parisinfo.com/paris-museum-monument/71393/Jardin-du-Luxembourg
Jardin des Plantes
Quartier Latin, Paris 5
It has been around since 1635!!! Okay, I supposed this is Paris. I shouldn't be surprised by the age of these places. The point this, this is a beautiful pack that has green house, zoo and of course a ton of plants! A natural photo spot don't you think?
Saint Étienne du Mont
Place Sainte-Geneviève, 75005 Paris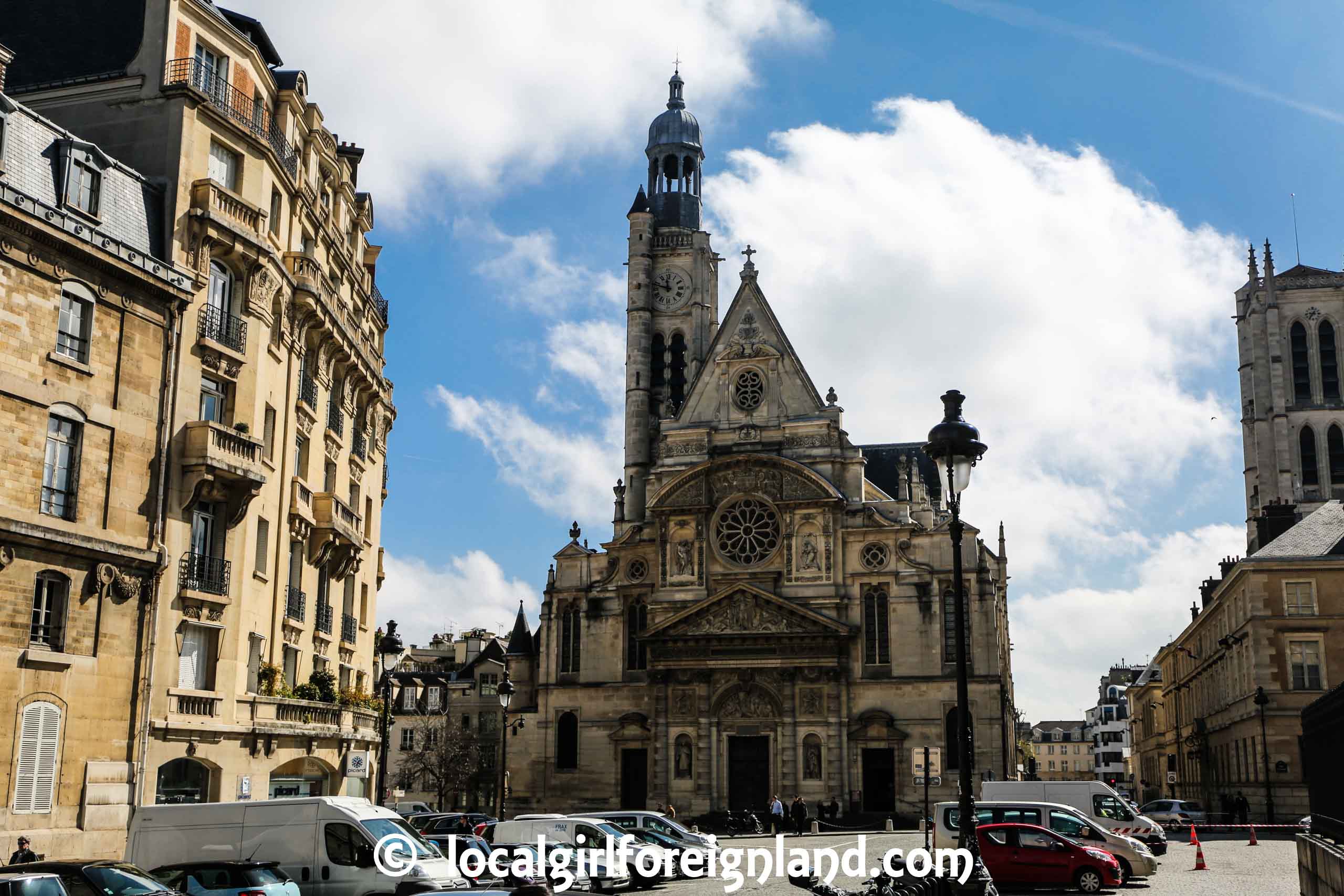 A gorgeous beauty inside and outside 😉 If you do go inside, half of the stain glass is from 17th century! The facade was built between 1610 to 1622, a rare Renaissance styled piece in Paris. The stair case inside is awe-striking, not to be missed. O and if you're looking for a gloomy, Halloween worthy photo spot, visit in winter on on a stormy day.
**This is just behind Panthéon, my favourite architecture piece in Paris 😀
Official website: http://saintetiennedumont.fr
Porte Saint Denis
Boulevard St Denis, 75010 Paris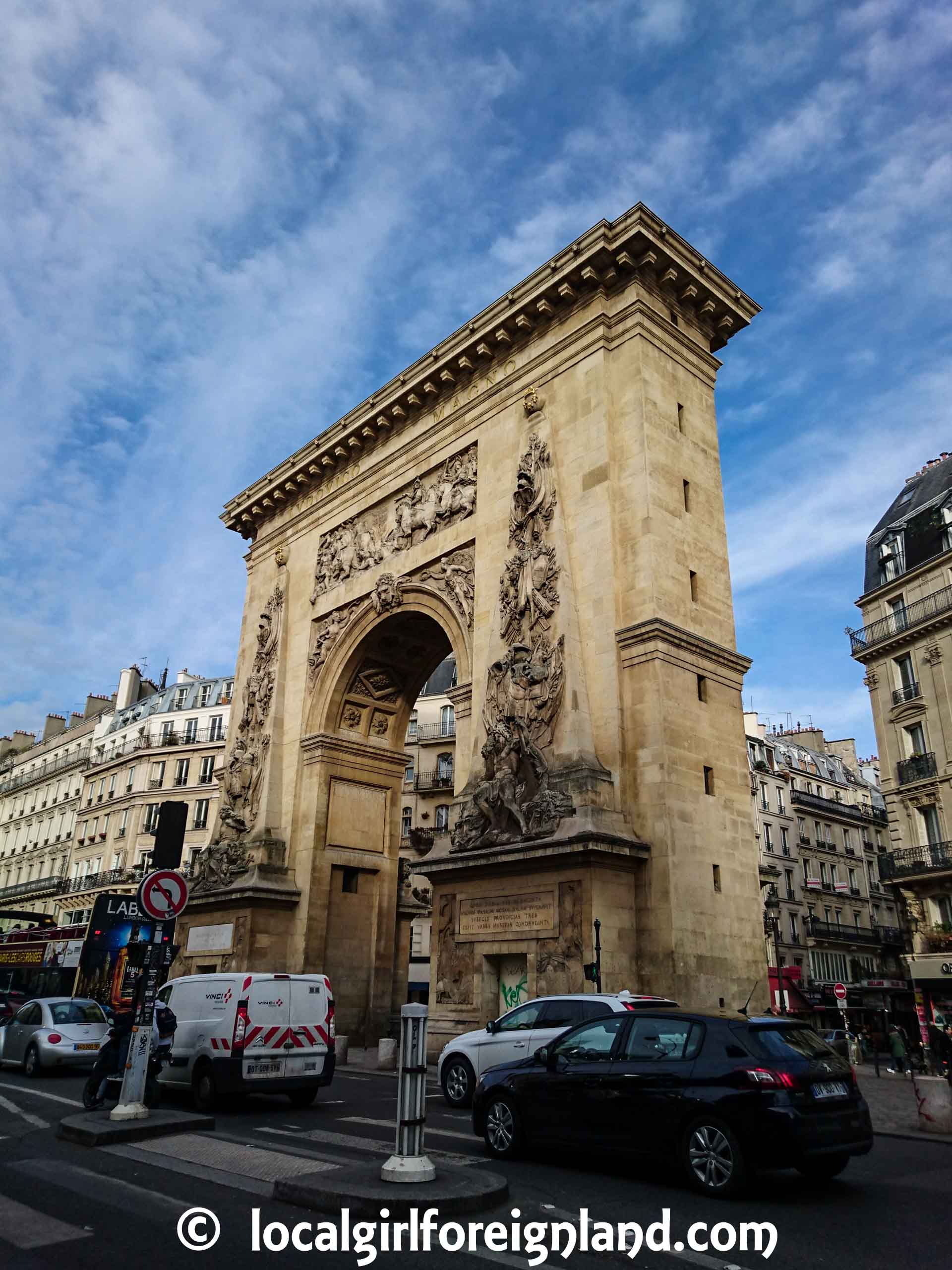 This is one of the 4 triumphal arches built in Paris. However, this one doesn't receive that much love from visitors. Anyways, Porte Sainte Denis was built in 1674. It used to be part of Paris' city wall. Worth a visit. I call it a summer feature because during winter it looks a bit ominous?
Rue Crémieux
Quartier Quinze-Vingts, Paris 12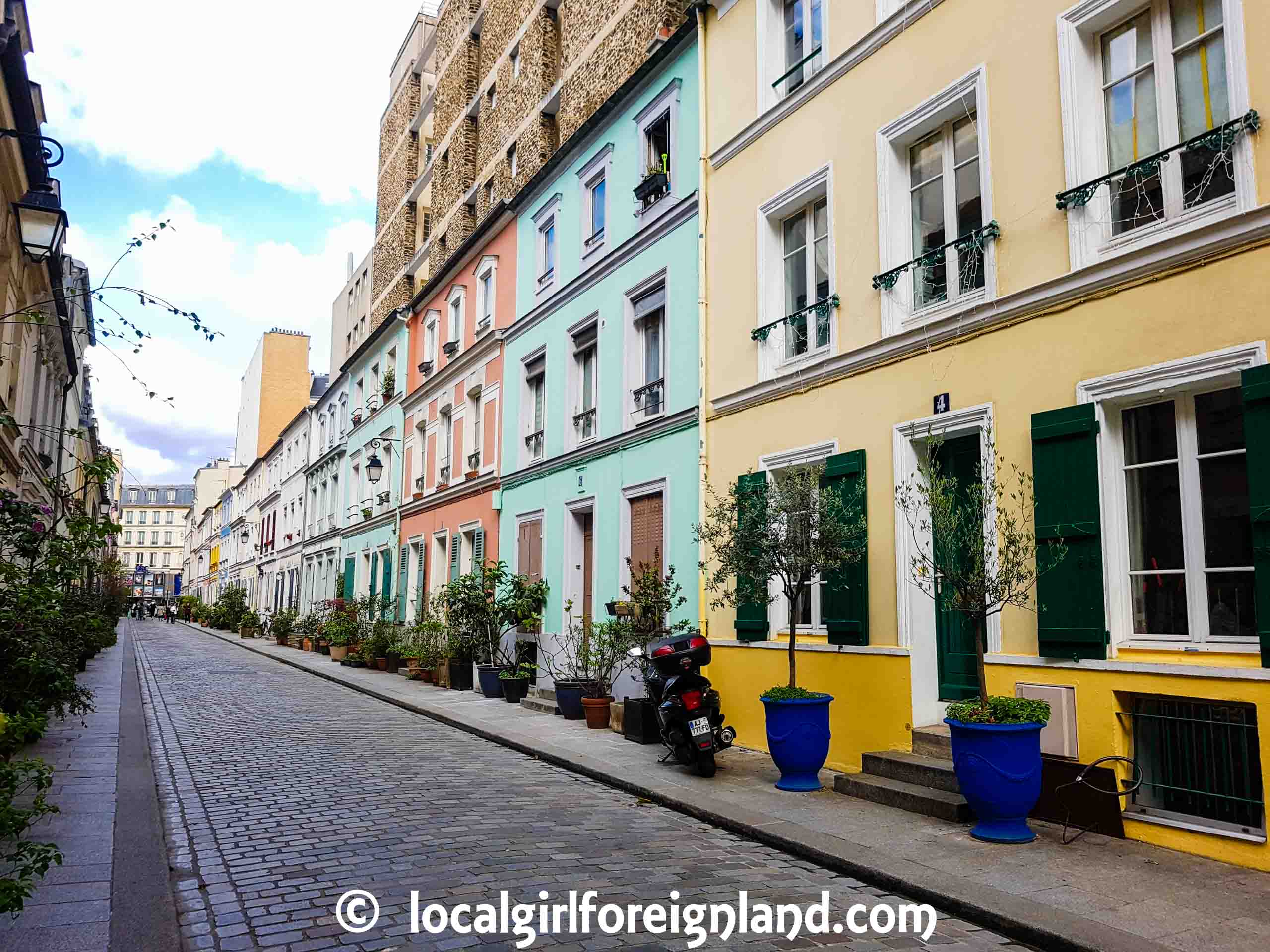 Back in the 1800s, it used to be called Rue Millaud. It is now known as the most colourful street in Paris. Frankly, the residents are totally pissed off already. There's a local petition to close off this 144 meters street from the public!!!
If you do visit, please avoid rush hours (7h00 to 10h00 and 17h00 to 19h00). Just imagine living there…. it can't be nice to have strangers constantly flashing away just outside your door step when you're in a hurry to get to work.
Honorary mention
Le Village Royal
Quartier Madeleine, Paris 8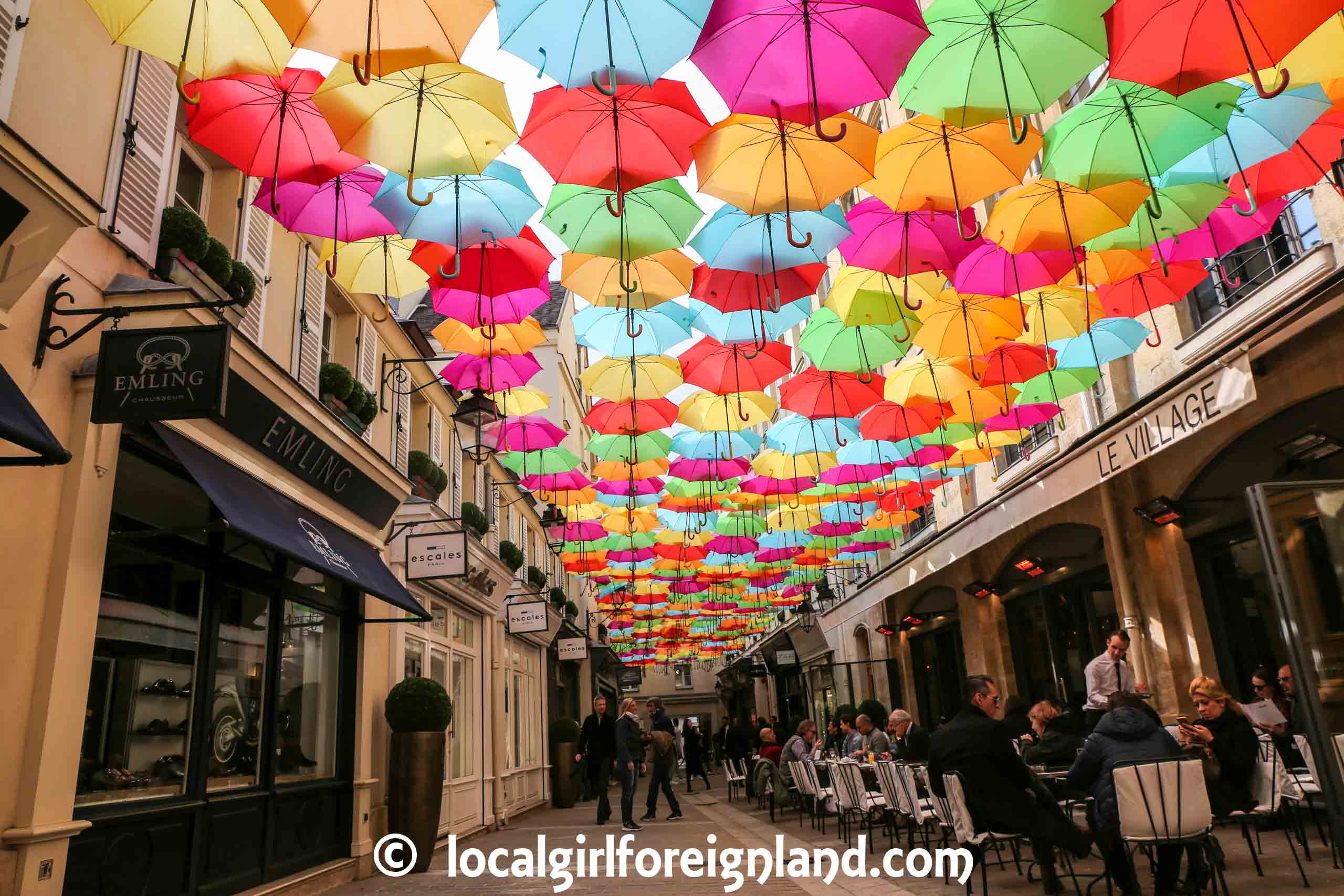 The umbrellas will be around until 4th July 2019, so this one isn't going to be around for long.
A bit of a back story, the originator is Patricia Cunha (Portugal). This exhibition is better known as "umbrella sky project" 😉 In this passage way, there're around 800 umbrella installed.
Le Village Royal's official site: http://www.villageroyal.com
Trying something new at my blog… here's a Google map for a walking tour of ALL the spots mentioned 😀
Camera: Canon 5D mark 3 and Samsung Galaxy S7 edge
That's it from me this time. Is my list Instagram worthy? What are your favourite hidden photo spots in Paris? 😉