Here is my take on the "best snorkel spots in Guadeloupe" based on my 4 trips to Guadeloupe. All the spots have been tested by me; each beach was given a minimum 30min snorkel 😉 None of my underwater photo can do it justice though. I suck at underwater photography. A flagged google map is included in the post. My pick of the top and worst snorkeling locations in Guadeloupe are…
Top snorkeling spots in Guadeloupe?
La plage de Petit Havre
Le Gosier, Grande Terre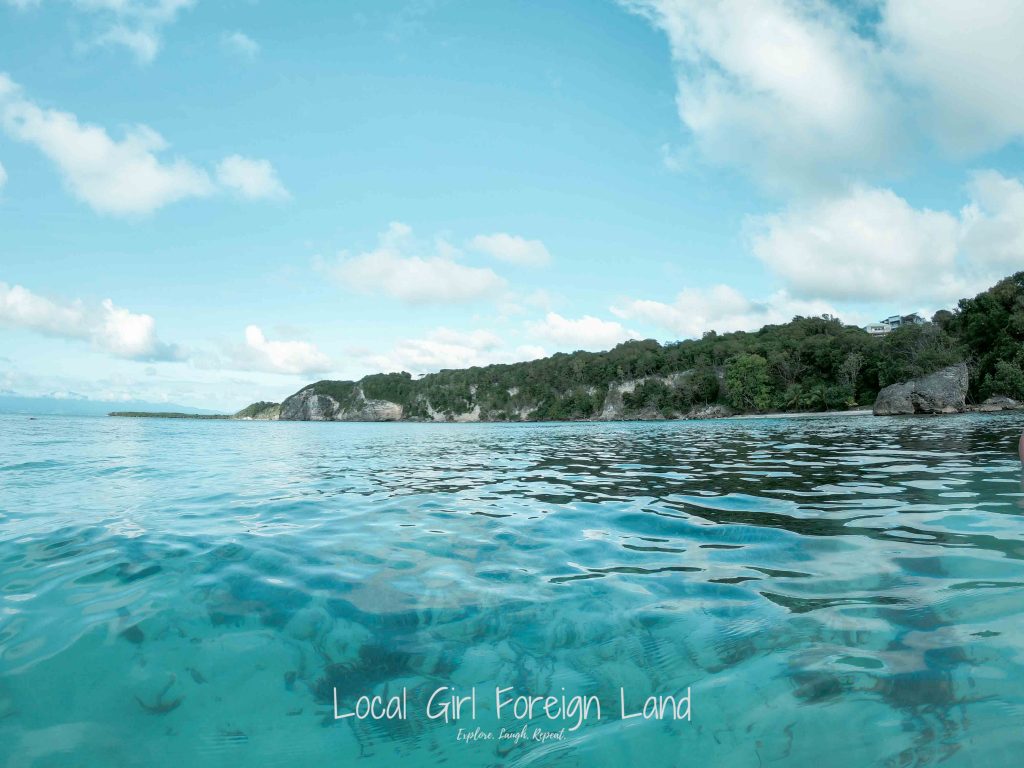 Most of the fun starts at around 15m out. There're lot of tropical fishes all over; flat ones, round ones, large and tiny. They're in the grass, in between the rocks… everywhere *LOL*. Watch out for urchins! Look carefully in the grass before stepping on or touch anything. Best yet, don't touch anything 😉
Parking space is limited, try to be there before 9h00 to avoid the parking stress.
Le Souffleur
La Desirade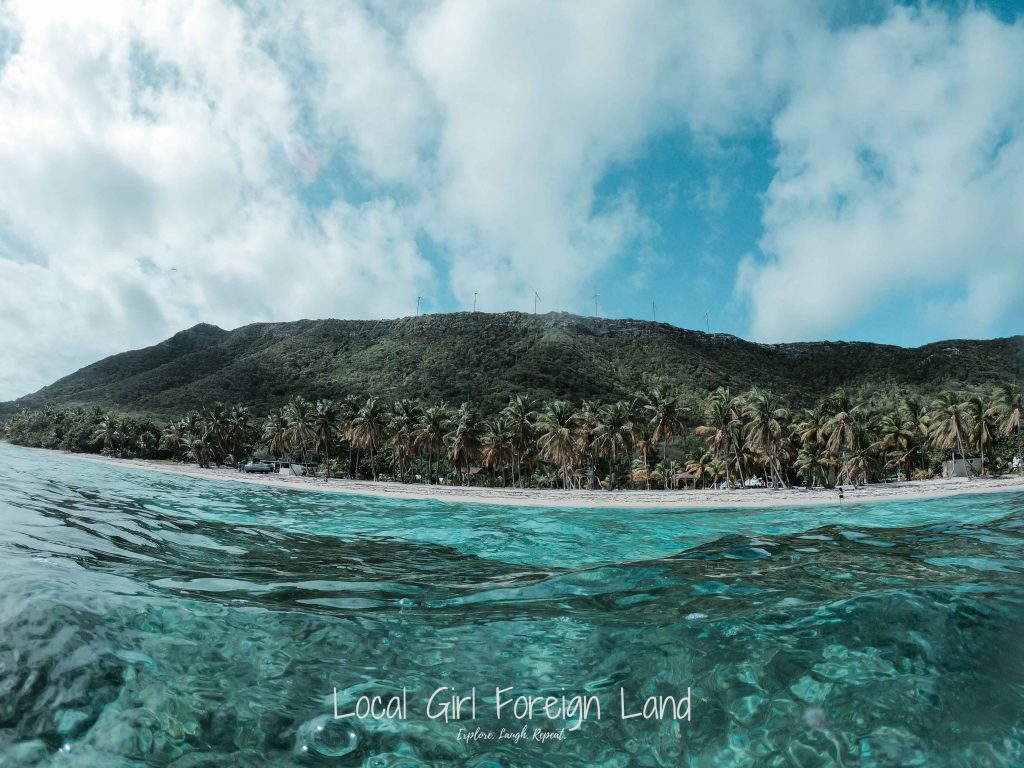 OMG, it's those deserted island sort of thing. AMAZINGLY clear water. Coral (many have suffered bleaching) and a variety of fishes to be spotted. Stunning, stunning beach and there's virtually nobody. Gets deep quickly, if you're not a confident swimmer, it is best that you take a float with you.
La plage de Petite Anse
Deshaies, Basse Terre
This beach was crowned no. 1 snorkeling beach in my 2019 Best & Worst beaches – Guadeloupe post. I went back to this beach in January 2020 and Plage de la Petit Anse has knock of its crown.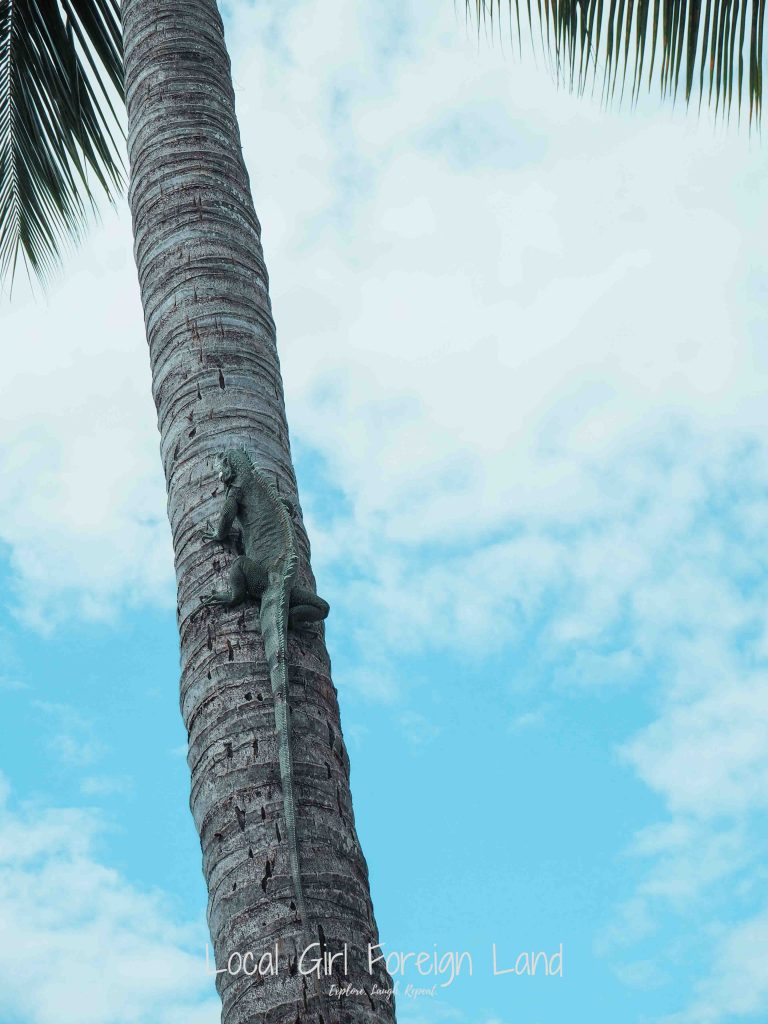 La plage de Petite Anse is like a small bay of wild life. On the beach, I saw iguana, crabs lining up in the sand and pelicans catching breakfast. Down in the water, I've spotted start fish, crabs, urchins and fishes. This is one of those beaches where I do multiple visits.
Be there at around 8h00 or at least before 9h00. The parking spots are limited. Plus, if you're there early, you may get to watch the line of crabs gathering for I don't know what 😉
I've put together a map of different spots that I loved in Guadeloupe. Use the filter to pick out what interests you 😉
Réserve Cousteau
Bouillante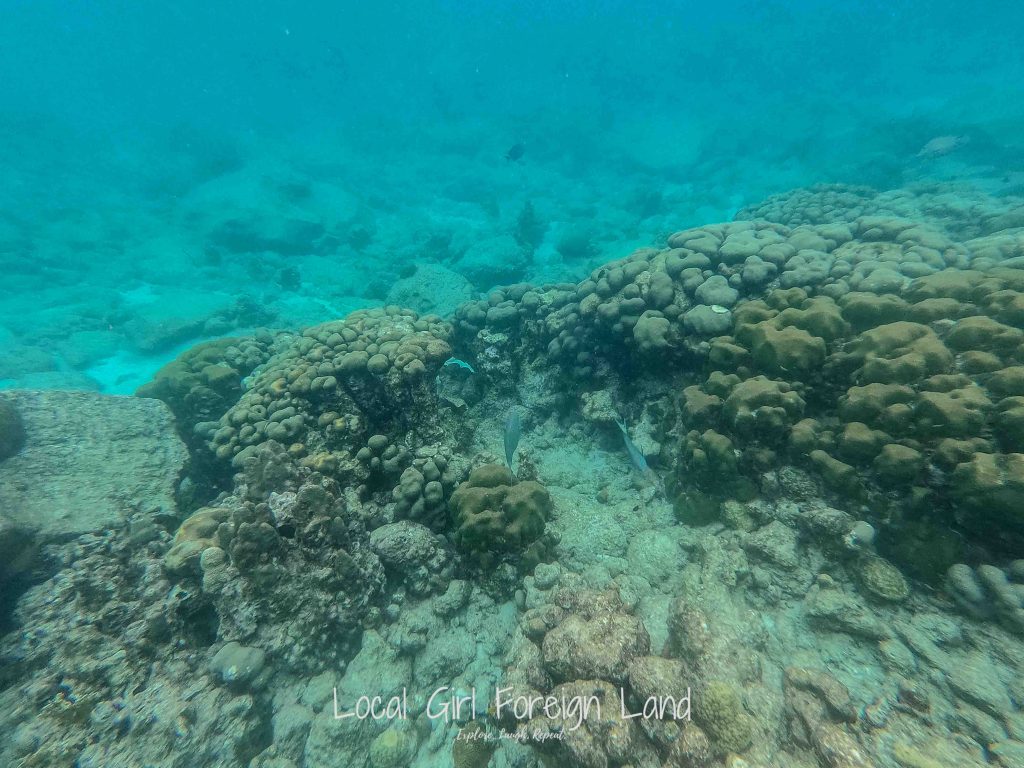 It's not called a reserve for nothing. It is worth the boat ride / kayak effort. So much to see. No words, just go there and see for yourself. Coral, fishes, strange looking fishes *LOL* and the statue of Cousteau is here as well! Not visible from snorkel, but you can consider doing a SCUBA to get close to the statue.
Most boats / kayak departs from La Plage de Malendure 😉
The worst snorkel in Guadeloupe?
Okay, to be clear. This is nothing wrong with these gorgeous locations, it just that there is nothing to see when it comes to snorkel.
Plage de la Grande Anse
Trois Riviere, Basse Terre
100% sand, not even a blade of grass after swimming out 20m. Above the water, however is the sublime view of the Les Saintes islands and a distant view of St Dominic.
Plage de Malendure
Bouillante, Basse Terre
This is one of the most popular beach on Basse Terre because lots of diving and snorkel boat trips set sail from here. However, there is very little to see when it come to snorkeling on the beach. Not sure if it is because there are too much human activities around?
This beach has the top amenities though. It has shower, large parking space, shops and a wide range of restaurants.
Plage de la Datcha
Le Gosier, Grande Terre
Nothing to see, just sand and some very fit local demonstrating strong strokes against the current. I kid you not, this is a fitspo beach. Great for swimming and doing fitness stuff, just not snorkelling.
For more Guadeloupean beach listing? Click here.