In France, people are proud of their respective region, but no other region does this with more vivacity than the Bretagnais. In their region (or wherever they settle), you'll see their iconic black and white flags, bumper stickers and some still speaks Breton!
Given that Brittany technically joined France as early as the 15th century, it is really impressive that 200k people can still speak Breton today. Fierce culture preservation! Hold onto your seat. The story of how Brittany became part of France is quite a colourful one 😉
Anne of Brittany (1477 – 1514)
It all began in the year 1488, when Francis II, Duke of Brittany, passed away without a male heir. It is quite a TV-series worthy story. The key character here is Anne of Brittany, aka Anna Breizh, the only women who has ever gotten the Queen consort title twice in France. She's the mascot of Château de Blois; I mean, her portraits are everywhere in that castle. I'm adding all sort of hyperbole adjectives in between as usual, because it's history. I want to spice things up.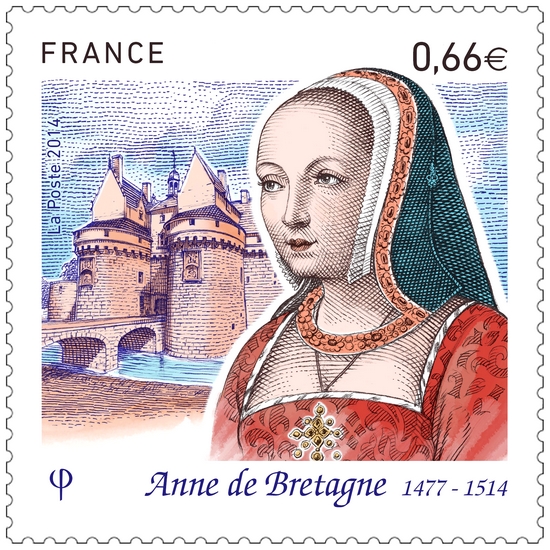 The Bachlorette of the 15th century
It kick started with Anna Breizh (age 13) marrying Maximilian I of Austria (age 31). She arranged that herself. Her father expired before deciding for her. Anna Breizh being the Duchess of Brittany was THE bachlorette of the time. Brittany was strategically positioned and had a lot of land.
Bridenapping
When Charles VIII of France decided that this marriage was a threat, he literally marched in with troops to force Anna Breizh to be divorced and marry him instead. To be clear, he didn't trash the show on the actual wedding day. This was a not a romantic steal the bride show. This was an all out warfare that involved a 2 months siege in Rennes in 1491 where Anna Breizh was eventually captured and was forced to agree into marrying Charles VIII of France (age 21).
MBA – married but available
However, Charles VIII of France was a married man! To whom? He was married to Margaret of Austria, the daughter of Maximilian I of Austria. Yup, that's right, he is divorcing Margaret for her step-mother. Crazier yet, those two were married when Charles VIII was 13 and Margaret was 3 years old.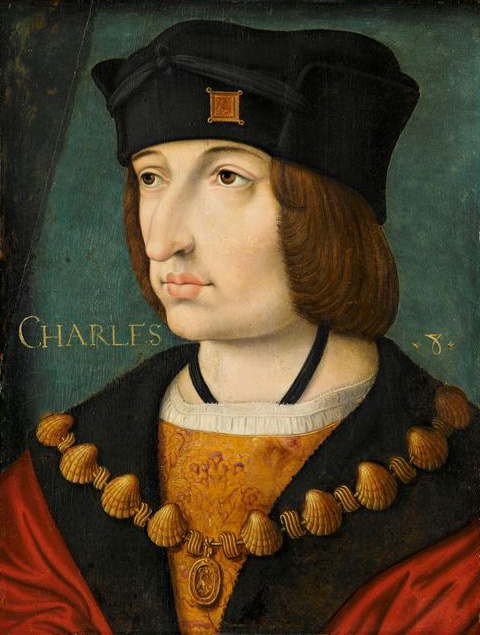 1 marriage, double divorce
Honestly, I can't take these people's marriages seriously any more. Back in the 15th century, it was still a strongly Catholic world. Why did the pope to consent this type of non-sense is beyond me. Anyways, it was an audacious move and the pope actually did consent this double divorce & re-marriage mess of a deal.
Prenuptial
The prenuptial was hardcore nuts. Who knew prenuptial was happening back in the middle ages? It stipulated that if Charles VIII of France died before Anna Breizh did and they had no heir, she must marry the next King of France. I mean, what the hell is wrong with these people? The motive here is of course to secure annexation of Brittany so that it will remain a part of France forever. As crazy as the situation sounds, Anna Breizh was politically active to maintain Brittany's autonomy. Knowing this, Charles VIII forbid her from using the title Duchess of Brittany.
21 and single
Like I mentioned right at the beginning, Anna Breizh was queen consort TWICE. So of course, Charles VIII had to have died before she did. At age 21, she became a queen dowager with no kids. She was impregnated by Charles VIII 7 times, but none of them survived, either still born or died as a toddler. So the show must go on and Anna Breizh needed to fulfill the prenuptial and marry the next French king, Louis XII of France.
Another MBA man
Louis XII of France was a married man too. What are the chances? In any case, Louis XII went for a divorce and married Anna Breizh. Honestly, the Duchess of Brittany was hot property for two French kings to divorce for her hand.
Unlike Charles VIII of France, Louis XII of France allowed her to keep Duchess of Brittany and promised her that she can pass that title to her daughters. The whole thing about this passing the title thing is to ensure that Brittany will still have autonomy within the French kingdom. During Anna Breizh time as the queen of France, she administrated Brittany. The original girl boss.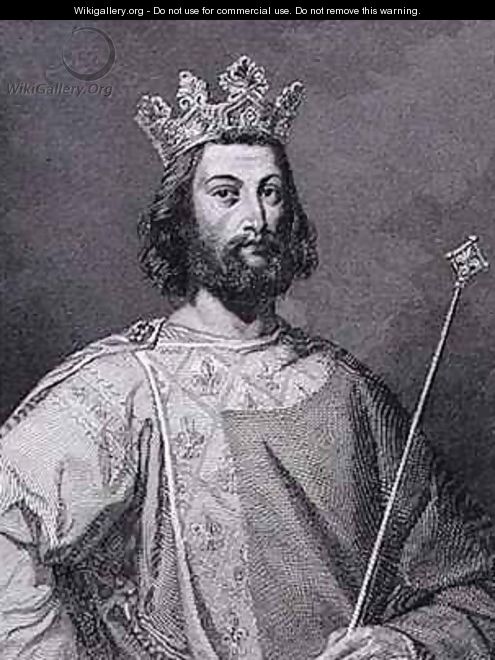 More marriages
Claude, her daughter with Louis XII was the heir to the Duchy. Anna Breizh tried to betroth Claude to Charles of Austria, so that there's a chance of Brittany becoming independent of France once again. However, soon Charles VIII of France realised that he and Anna Breizh did not have any male heir. So he cancelled Claude's engagement to Charles of Austria and got Claude to be engaged with Francis of Angoulême, aka next in line for the French throne, instead. In this story, princes and princesses of Austria got dumped often.
Anna Breizh was unwilling to endorse Claude's marriage till death. In the event of Claude marrying Francis of Angoulême, Anna Breizh proposed Renée, the second daughter to inherit the Duchy instead. It was a clear message that Brittany would remain autonomous. With all her actions, naturally, Anna Breizh was a highly revered figure in Brittany's culture. On the French PR side, she's the symbol of peace because through marriage, she has brought peace.
Sadly, she died before Louis XII did. In her will, she bestowed the succession of the Duchy to Renée. Louis XII ignored this purposefully and married Claude off as the Duchess of Brittany to Francis of Angoulême, who later became Francis I of France (the name can't get more French than this). So there you have it. Brittany and France together forever. The end.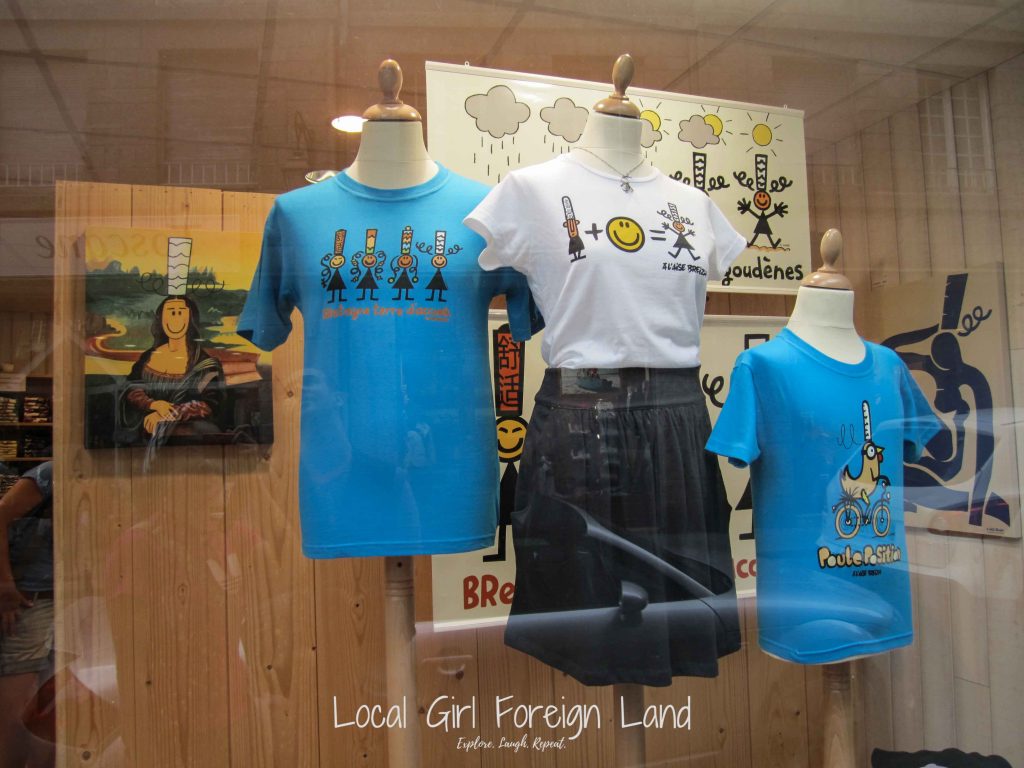 I am a big believer in knowing the local history enriches the travel experience. Are you like that too?

Featured photo was taken in Dinan with my compact camera Canon IXUS 130 😉
I've put this history together by reading a bunch of articles in English and French (+ chat to some locals). The ones that could be verified made it to this final cut. I am no historian, just a girl who enjoys learning the local history.