My skincare reviews always take forever to prepare, because I want to have finished at least half if not the whole product. Is that too much to ask? Anyways, here's my thought on the Good Molecules clarify & cleanse bar.
Before I sound nut, Good Molecules clarify & cleanse bar is NOT a soap. Yeah, I know, an early plot twist. My issue is that I call all solid cleanser soap bar, so if I slip up in my article, you know why. Cleansing bar sounds so cumbersome. Why can't we just call them all soap? (rant is over, moving on)
Quick run down on my skin condition: I am 38 years old. No fillers. Dehydrated combination skin. Hyper pigmentation. For more click on my skin profile.
Packaging
Light weight cardboard box with no external blister. The box is light enough if the box is bumped, the soap will dent for sure. The soap is in a sealed plastic bag in the interior.
Anti-tempering is satisfied! No body got to touch the cleanse bar before intended for sure.
Size
89g
Normal size? If you're used to Clinique's soap bar (150g), you will find this one small thought. To be fair, Clinique's one is just larger than most soaps out there.
Country of origin
Made in USA
Surprised! I thought it was going to be Made in Korea like most of the other Good Molecules products.
Scent
The scent of Good Molecule clarify & cleanse bar is SUPER light. I have to sniff it to determine that it has some smell. My skin is kind of sensitised after I hit 35 years old, so I really appreciate the "lack of scent" if that make sense.
Product experience
Good Molecules clarify & cleanse bar lather up very easily. It gives a fairly soft cleanse feeling. It does not leave a "film" after rinse!!! Very important to me by the way, because I am usually too lazy to use a toner after cleanser. No skin tightness. So overall, I am happy with this cleansing bar.
My main complain is the lack of matching accessory!!!! It is MEGA irritating to not have the perfect matching soap dish / soap box for this product. To be fair, Good Molecules does have one, but it doesn't have a lid. How am I supposed to keep the cleanse bar safe in the shower? Hello?!?!?!?
The only closed lid soap holder that I have on hand at the time was Lush's. Lush's square tin is a bit too small. It can only hold the cleanse bar after 2 weeks' use.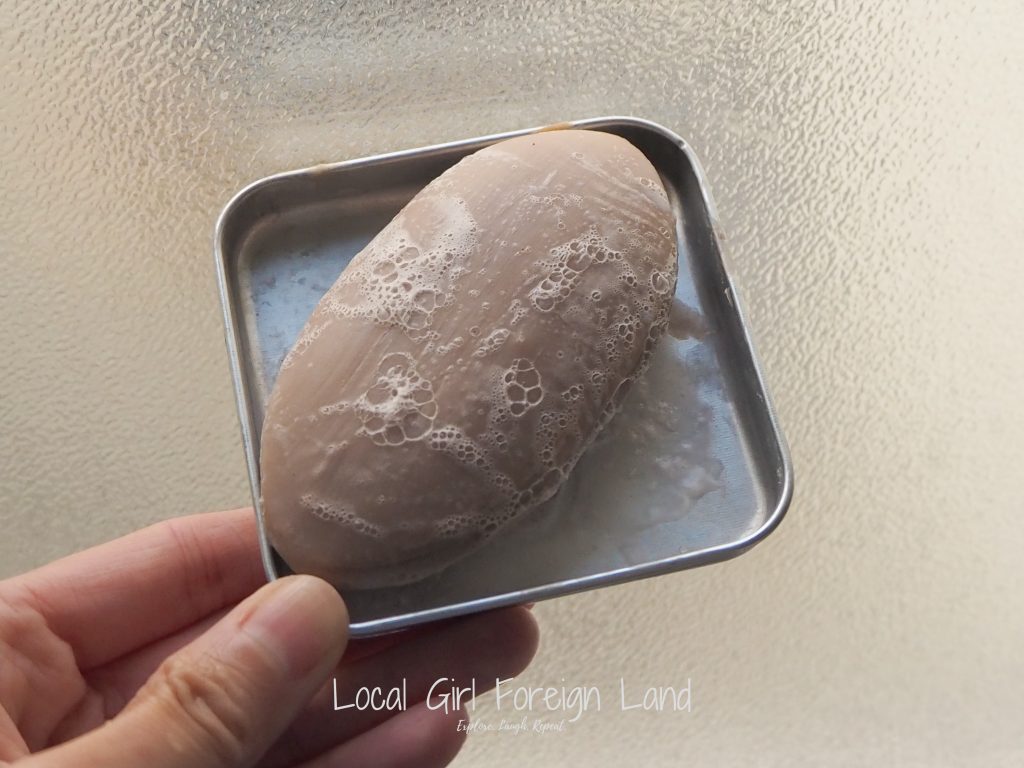 Having the cleanse bar sliding everywhere AND unprotected was just ARRRRRRGHHHHH! It annoyed me enough that I almost threw the cleanse bar away. Although I didn't pay for it, it is a great product so I did end up using it up despite the cleanse bar on the loose situation.
Ease of use is SOOOOO important. Good Molecules really need to think of HOW the user will store this cleanse bar. It is a great product. What a pity that they didn't cook up a great soap holder box. I think the reason why I have been repurchasing the DHC mild soap time and time again is because they have a perfect fitting soap box with a lid! It makes the user experience soooo much better.
Ingredients
Soldium Cocoyl Isethionate, Hydrogenated Vegetable Oil, Polyglyceryl-4 Laurate, Water, Glycerin, Kaolin, Theobroma Cacao (Cocoa) Fruit Powder, Vitis Vinifera (Grape) Seed Oil, Melaleuca Alternifolia (Tea Trea) Leaf Oil, Rosa Canina Fruit Oil, Salicylic Acid, Tetrasodium Glutamate Diacetate
This is a wash off product and nothing screams scary to me. On the website, there is an emphasis that this product is "soap-free". So, I supposed that means that this product's pH is supposed to be less alkaline? According to the packaging, Good Molecules clarify & cleanse bar has a pH 5.5. – 6.5.
Why is soap bad? Well, soap is an alkaline and supposedly irritate or dry out our skin (pH 5.5)… Honestly, I do not know if I cannot tell the difference between a soap-free or regular soap. Perhaps my sensitised skin is not sensitive enough? *LOL*
Price
USD 8
My most repurchased cleansing bar is DHC mild soap, which is 18.50 EUR… so it is double the price. Hm… I am not sure if the user experience difference is large enough for me to justify my future DHC mild soap purchase. BEHOLD! Good Molecules clarify and cleanse bar may become my new solid cleanser of choice.
Matching accessory
Good Molecules does have a matching soap holder for this cleanse bar. Here is what it looks like. It is supposed to be stone.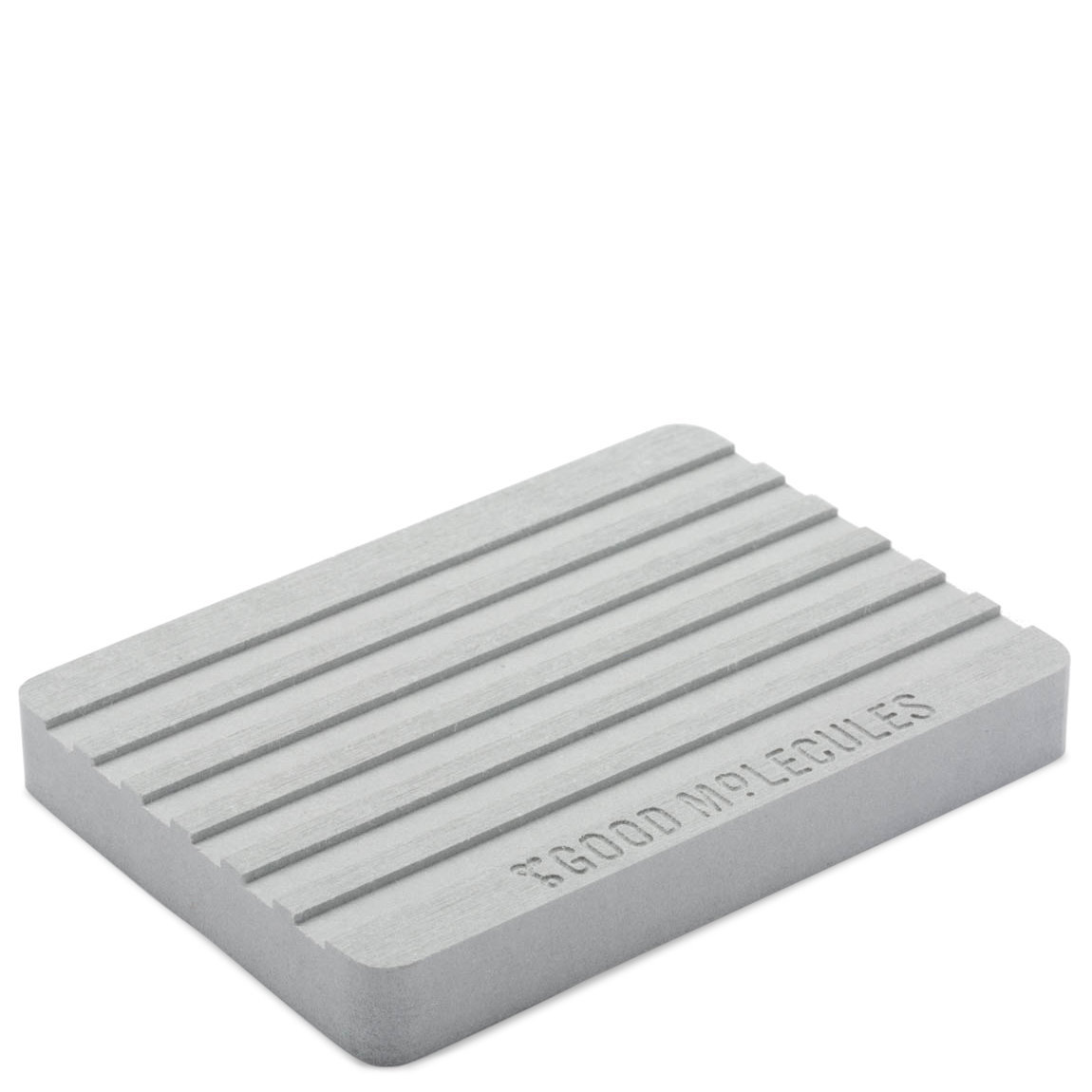 Personally, I am not a fan of this soap dish design because I prefer to keep my cleanse bar inside my shower. A cover is totally necessary, else my soap bar will just melt away.
Will I buy the Good Molecure stone soap tray? No
Will I repurchase Good Molecules clarify & cleanse bar?
Totally yes, if I can find a nice close lid soap box. I am open for recommendations.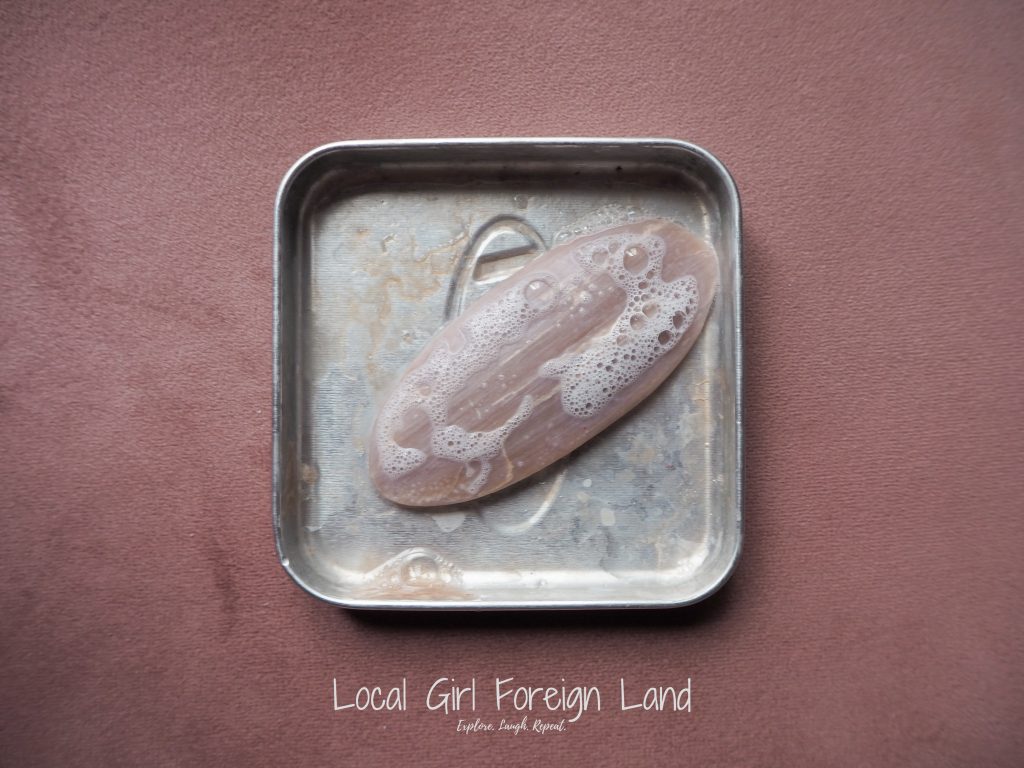 Why is this review shorter than normal?
I feel that I have little experience with solid facial cleansers. The only other solid cleanser that I have tried are:
DHC olive soap – have repurchased
DHC mild soap – have repurchased
Clinique's mild soap – have repurchased
Lush cleansing bar… so bad that I want to forget
Diadermine essentiels savon – never again
Thank you to Beautylish / Good Molecules for sending me this product. Super grateful that they reached out. I am totally amazed that they found a tiny blogger like me 😉 Thank you for supporting tiny bloggers!!!!