Combination/Dehydrated skin
Dry cheeks & forehead – Autumn / winter feels tight,  occasional dry flakes. Spring summer is normal
Moderately oily nose – Shiny by 5 hours after wash
My apples have started to deflate
Does not have any visible lines around my eyes
Dehydration lines on cheek area when moisturisers "fade"
Major skin concerns
Blackheads / whiteheads, pores on my nose and between brows
Autumn/Winter dehydration lines near my mouth if I don't moisturise like crazy
Occasional dark shadows under my eyes (not quite blue yet, but it bothers me)
Monthy breakout visitors on my chin or forehead
Often breakout near my eye brows (odd place, I know)
I have way bigger freckles on my right cheek than my left
Crazy crack lips – more of my friends' concerns than me wahahaha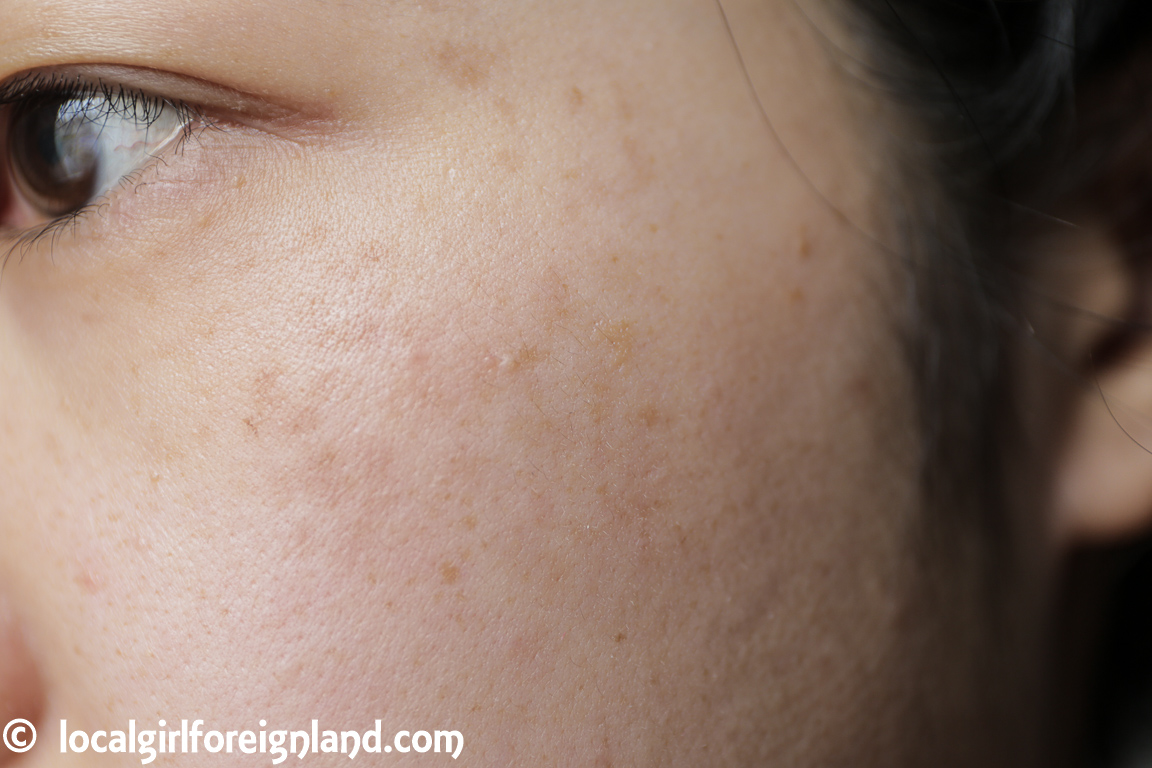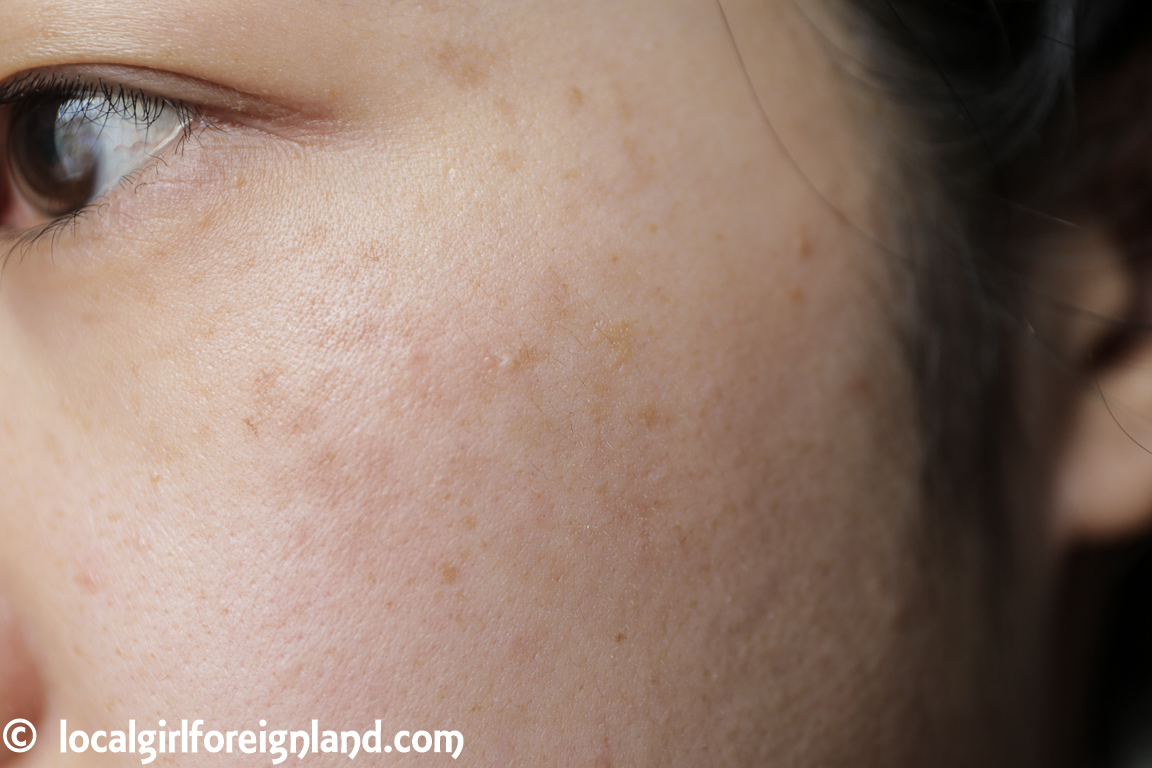 Foundation colours
What is the perfect match to me? Match colour to upper chest.
Clarins True Radiance 108 sand beige *this is a little more red than my body
MAC pro longwear spf20 compact foundation – NC25
MAC face & body – C2 (most of the year) & C3 (tanned). I do mix the 2 as well, because I usually have both all the time.
Bare minerals original foundation light
Kate powderless liquid foundation – OCC (most of th year) or OCD (tanned)
Primavista liquid foundation – OC05
L'Oreal lumi cushion – 03 vanilla *EU version
Bourjois healthy mix serum foundation – 52 vanilla winter/spring
This is 100% natural curl. Frizz / curl tightness changes from day to day. Wearing L'oreal Lumi cushion foundation 03 vanilla & no other make up. Natural lighting from the window.
Hair
Natually intense black, curly and coarse; teamed with oily scalp and dry ends. I have made peace with my frizz. I don't use any expensive hair products unless they're freebies. Will not consider any hair product beyond the price of Lush hair shampoo bar or Paul Mitchell clarifying shampoo #3.
Nails
Always short – either round shape or squarish. Very strong nails (I can open cartons with my nails without breaking them) I have a steady hand and know how to do my own gel nails. I never cut my cuticles. Largely too lazy to care, but I do like buying / collecting nail polishes.
Favourite beauty blog
My all time favourite beauty blog is: http://stashmatters.com/ Stashy is thorough with her products and she has a crazy stash lol. Most importantly, I can relate to her comments for many products. Her skin tone NC20-NC25 and concerns are practically the same as me.
In general, I stop reading asap when the person sounds mild in her / his opinion. I do prefer mega negative (even swear) reviews than the CRAZY over the top magical/best/love everything reviews.
Quirks
I am obsessed with checking country of origin.
I do not use or buy any lip product that is made in China / PRC. I do not keep any in my stash either. I only have this issue with lip products. Solely because of the high potential of eating the product.
I do compare ingredients list between my previous purchase vs the repurchase.
I HATE brands/products that poised themselves as 'high end' but make their goods in China.
"Not tested on animals" is not a purchase determinant.
Left: Bare face
Right: Full on cake face by MAC