It's been a while since my last beauty post. I'd like to try out doing some empties review. My main inspo is Rachel's series "ten empties" and the rating system from Stashy's (she has retired from blogging though). Rachel always have fab photos for all her posts.
Le petit marseillais shower gel in a little grain of salt
le p'tit grain de sel
Le petit marseillais has been one of my favourite French toiletry brand. They're around 2.50 EUR and available everywhere in France. Sadly, they've reformulated in 2018 and now has SLS (sodium lauryl sulfate). I have acute sensitivity to this foaming agent. Luckily, I stocked up the old formula a sale. Once I run out, I can no longer repurchase 🙁
I am a BIG, BIG fan. I have easily tried more than 10 of their shower gels. Their fragrance is DIVINE. This salt one is super fresh and it doesn't dry my skin.
Repurchase: Many times before, but no more
Stock up: There is no need to, they're available everywhere in France. I use to stock up when there's a promotion though.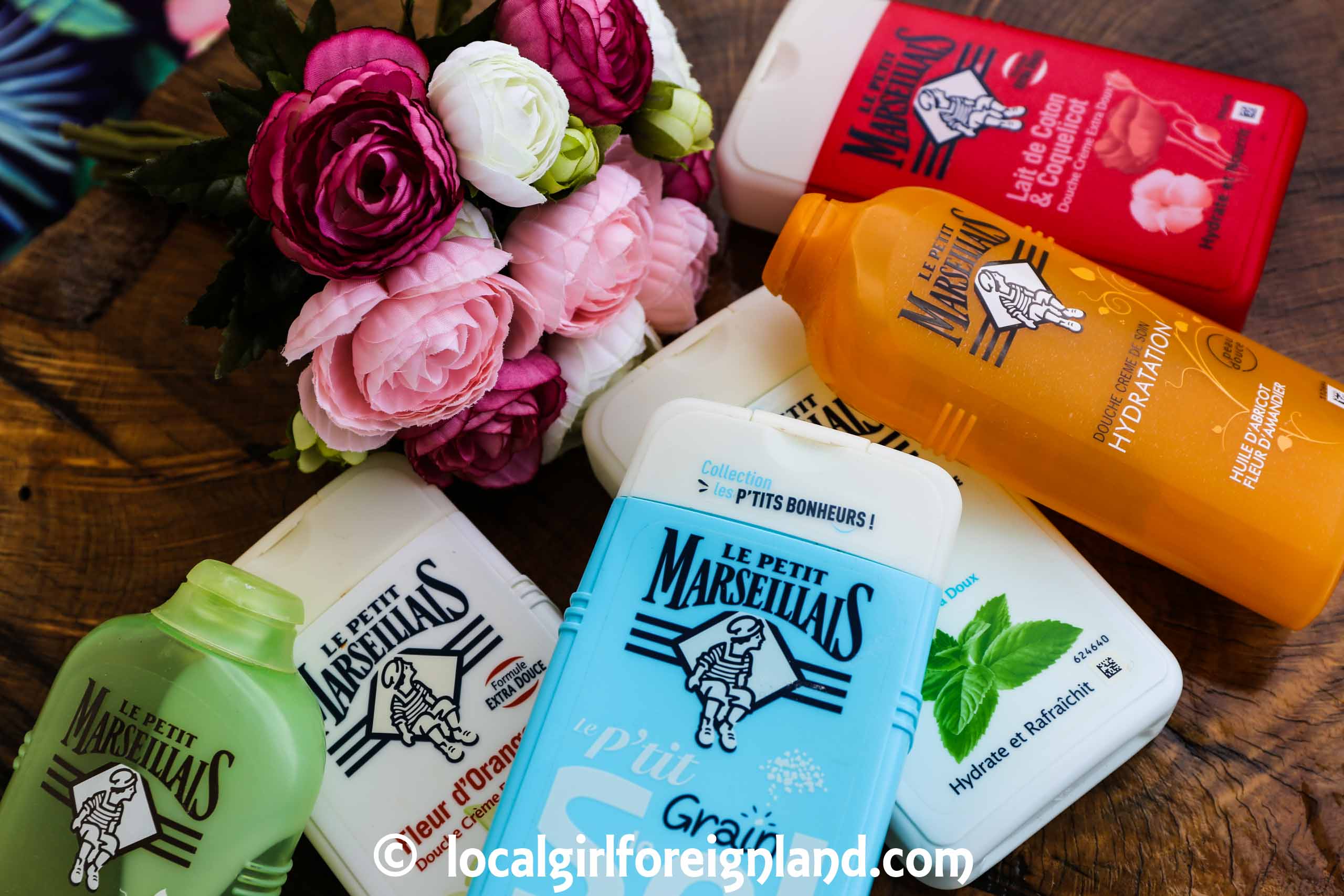 Le petit marseillais 2 in 1 shampoo & conditioner in sweet almond milk & linen seeds
au lait d'amande douce & graine de lin
It was a mediocre product. Not their best product in the line. The fragrance was soft and sweet, so it was pleasant to use. I wish that it would foam up more though. Sometimes I feel that my scalp wasn't cleansed enough and had to use it twice.
Repurchase: No
Stock up: No
Banila co clean it zero cleansing balm
FANTASTIC!! Cleans fantastically and doesn't leave any residual. Removes all waterproof makeup effortlessly. It only takes a light massage onto the skin to melt the makeup. I cannot praise this product enough.
Repurchase: Yes
Stock up: Yes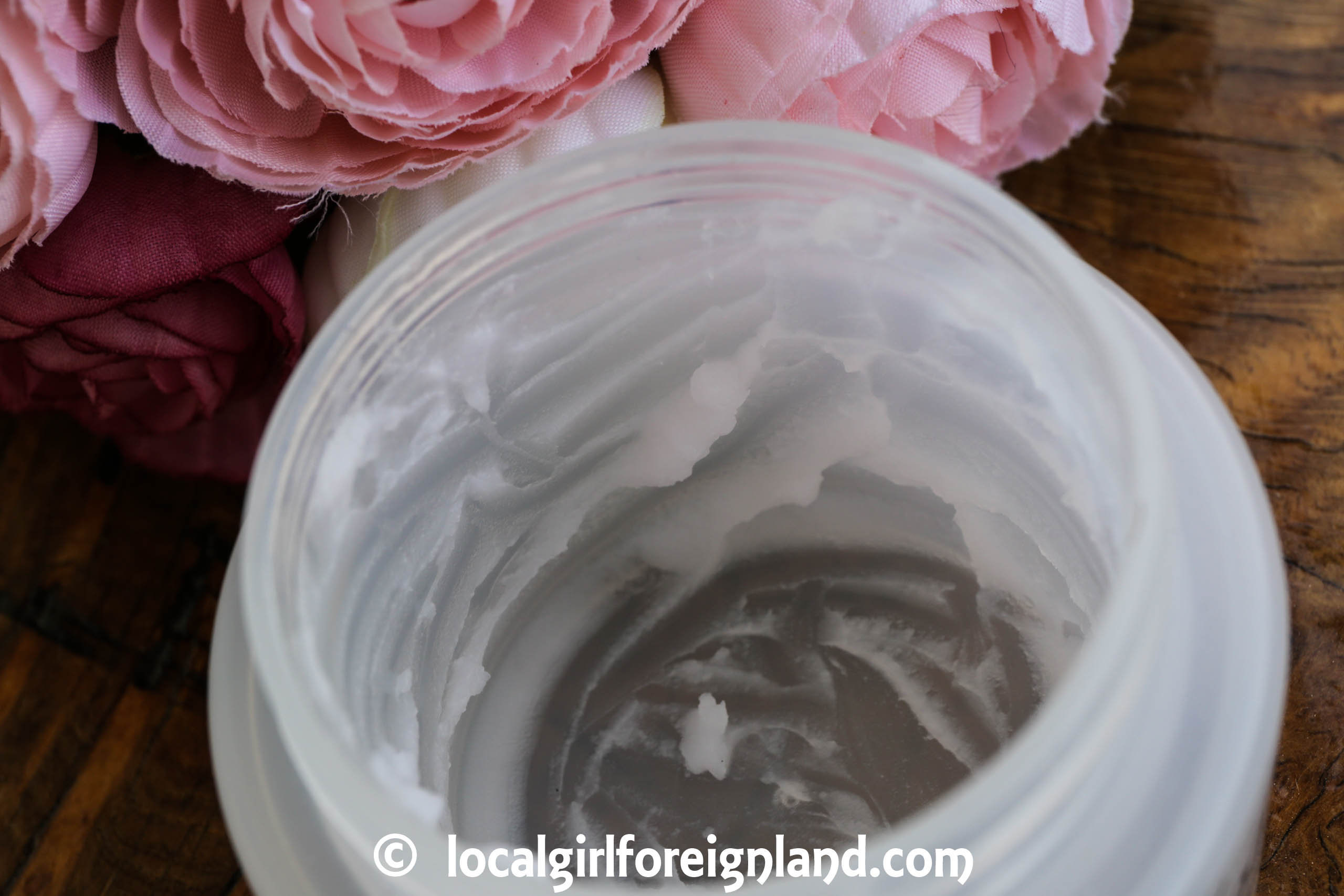 Sukin oil balancing + charcoal pore refining facial scrub
OMG, it was a torture to  finish this "scrub". It totally felt like a cleanser with a few grain in it. Where are the grains? Where is the exfoliation?!?!? It is a useless scrub. I hate throwing away stuff so I forced myself to use it up. So so so depressing.
The consistency was too oily for this gel, it was hard to get the product to stay on my face without it dripping off. It was an effort to use this stuff. To be fair, it did cleanse very well, but that's about it! My skin did feel supple and smooth after use. BUT this was meant to be a SCRUB!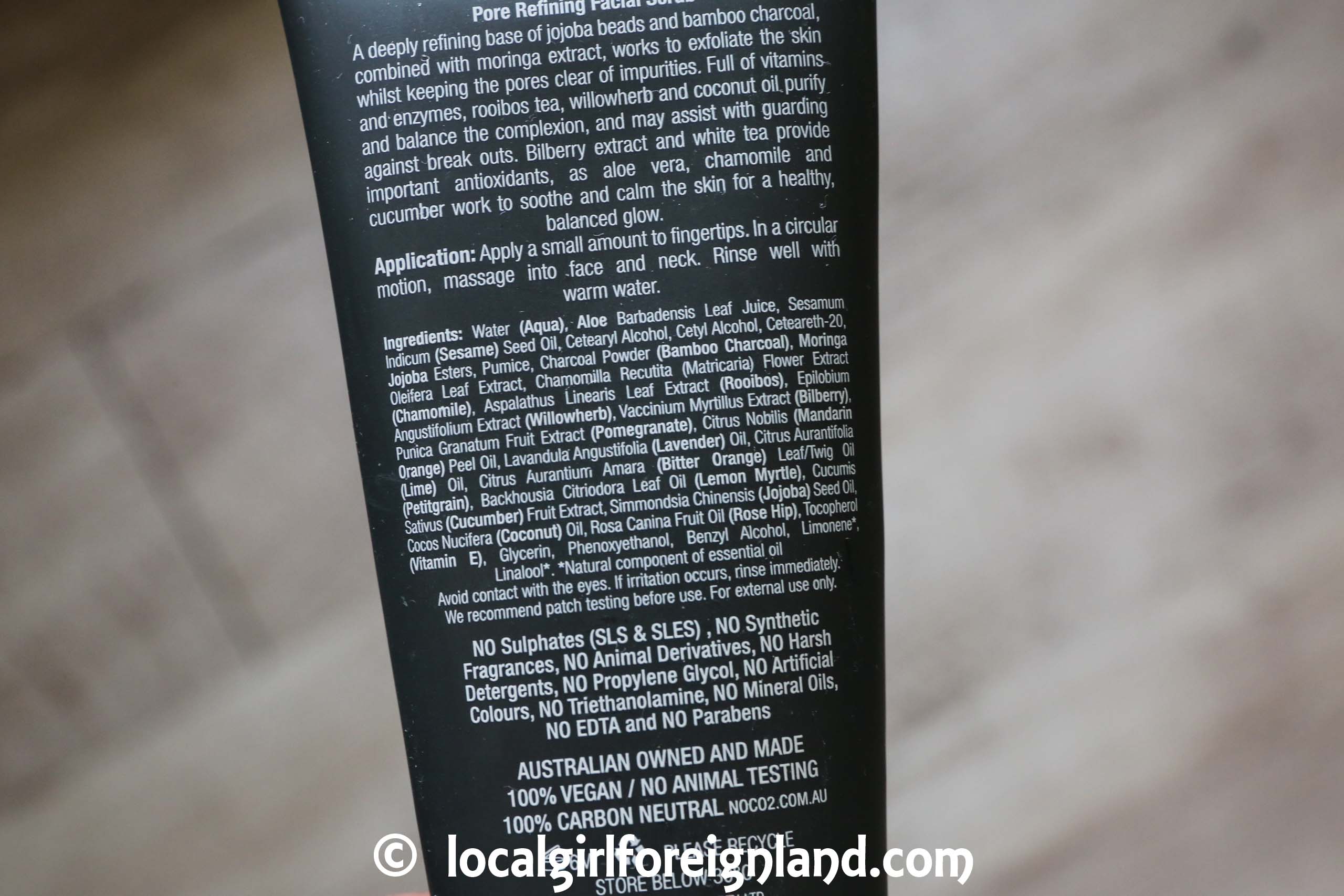 While I'm dragging this one, let me complain about it some more. The whole no sulphate thing is super promising, but WTF is there lavender oil? That irritate my skin if I use this scrub more than twice a week. Total pain to use. Green washing BS.
Repurchase: Absolutely no.
Stock up: are you kidding me?
Fresh soy face cleanser (face & eyes)
I enjoyed this cleanser! It is one of those feel good item? I love the fact that I can use it on my eyes without any sting or dryness. My skin felt cleansed, supple and moist. It had a gel like consistency that wasn't sticky or leave residual. The key word here was that it made me FEEL cleansed, but it was not actually that effective of a cleanser.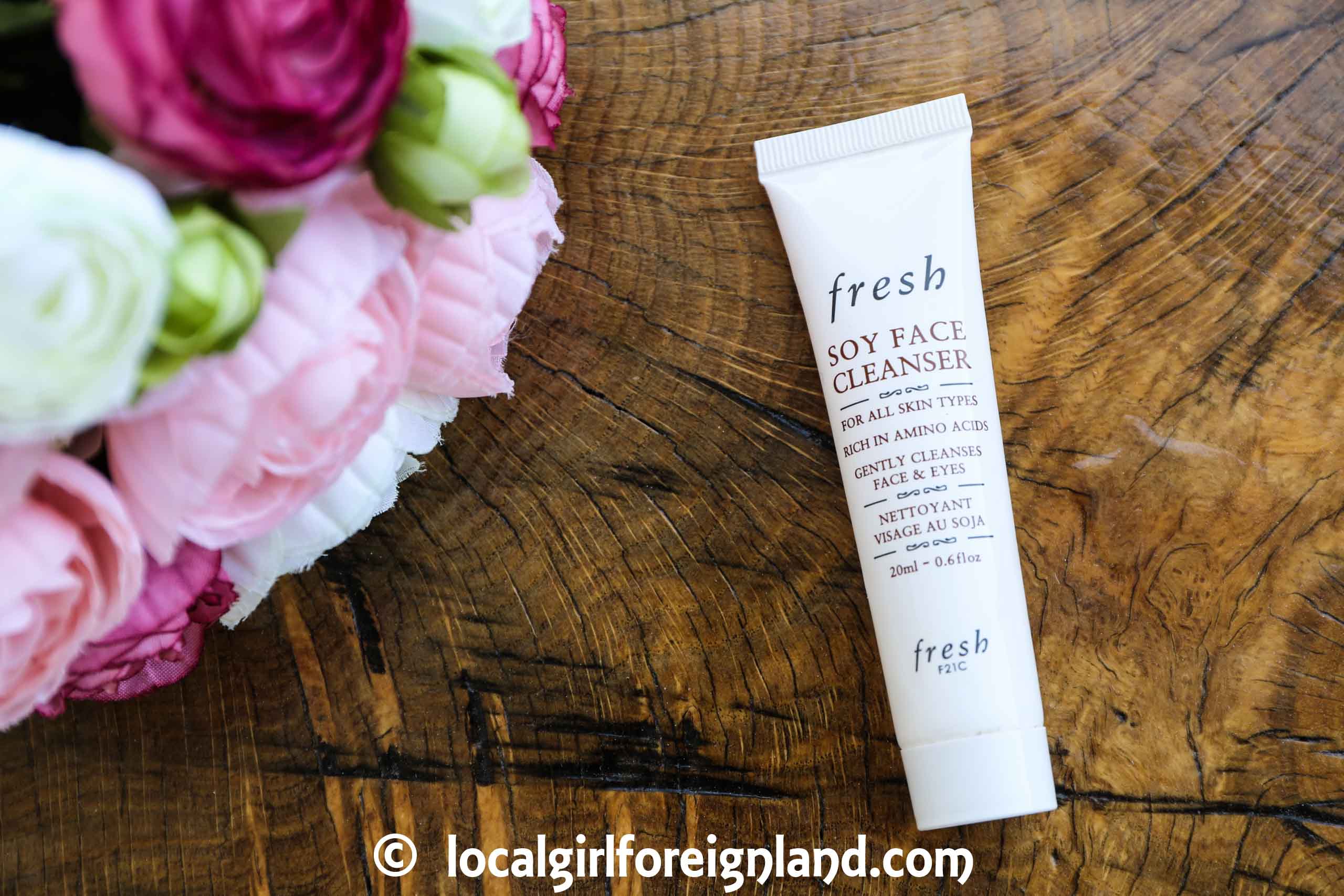 It claimed to clean makeup, but it was inefficient. I gave it a few go and it was too weak to even clean off my sunscreen properly. At this price point, I think it is kind of sad. Anyways, I normally double cleanse at night. So if I use it after my cleansing oil or cleansing balm, it is okay. As a morning face wash, it was a great "feel good" to start the day for me.
Repuchase: Maybe
Stock up: No
For my skin, hair, and nails profile: click here
Bought all products with my own money or from subscription box, which I've also paid with my own money.
Have you tried any of these items? What do you think of them?

**This post was originally made in conjunction a youtube video. I didn't publish this before because I was hesitate with the direction of my blog.