Another round of less popular museum of Paris. I was going to name this post "Hidden Paris", but this thing is too huge to be hidden anywhere. For a serious history buff, Panthéon will put your knowledge to the test. It is a mausoleum for distinguished French citizens. This place is highly boring if you know little about French history, literature or art. So, yes, not for everyone; but it is another gorgeous neoclassic architecture that Paris has to offer. The sheer scale of this architecture is marvelous to see.
This colosseum looking giant took 42 years to complete back in 1790. It started off as a church that houses St. Genevieve's relics. That's a major reason for its place of worship styling. Panthéon changed back and forth on its function 3 times. It is now a permanent mausoleum.  To give an idea how grand a building this is… the column that you see outside is 83m high.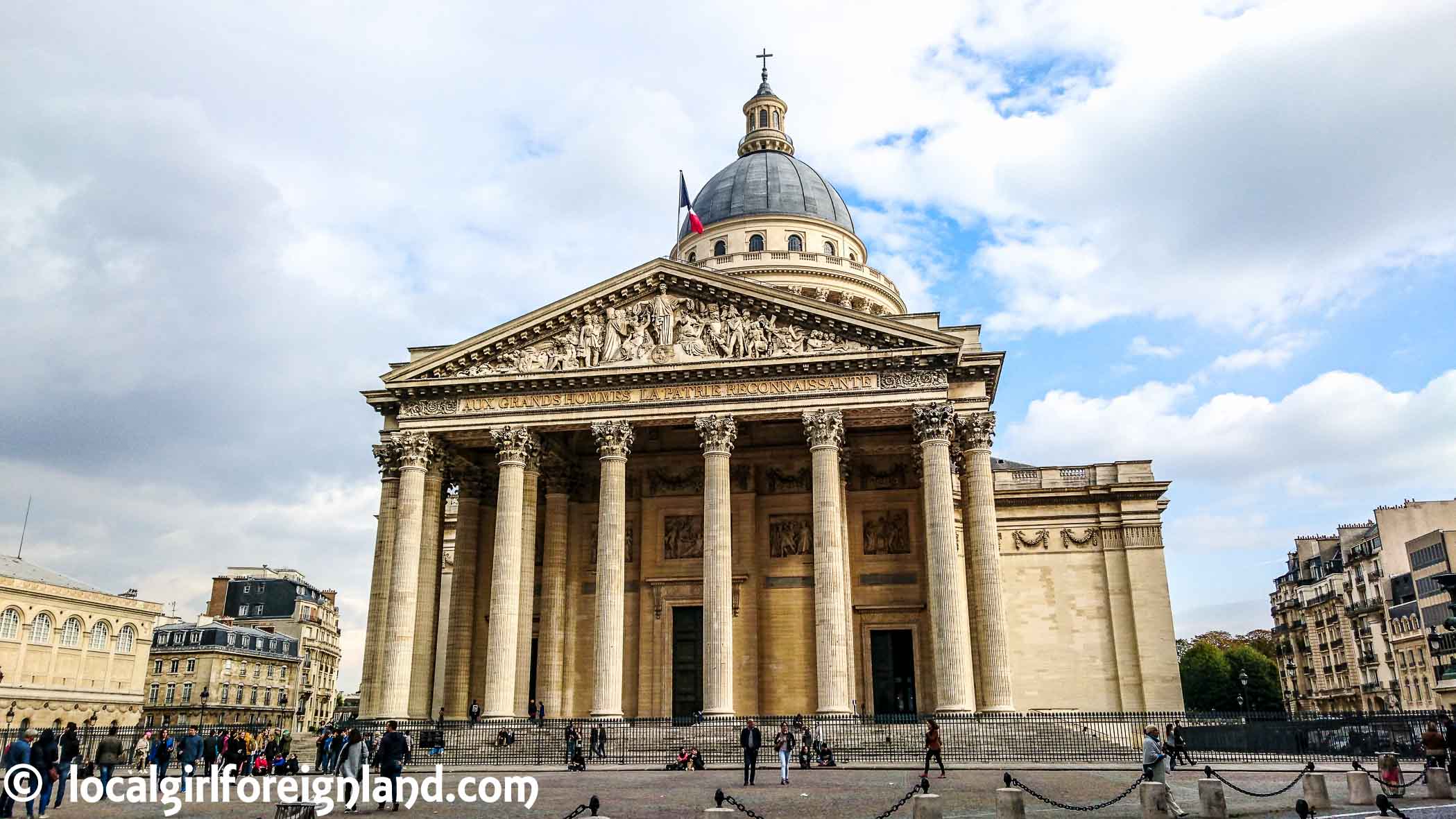 The moment I entered the building, I felt speechless. The extraordinary ceiling and sculpture. Everything in the "lobby" was oozing grandeur. If you take a quick look at my featured photo, I think you'd agree. I was just totally awe strike. How stunning was that? My photo really didn't do it any justice. You've got to see it for yourself.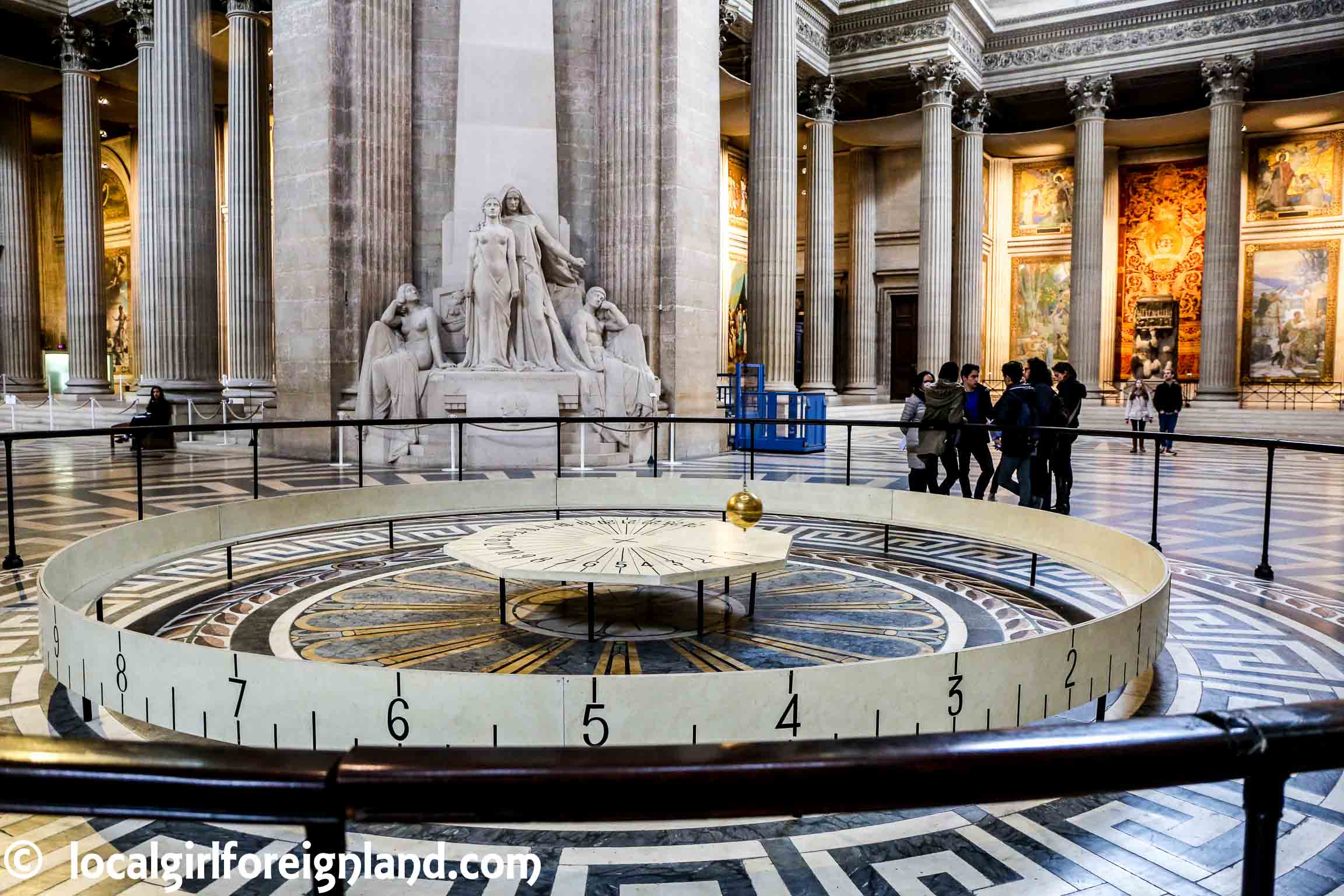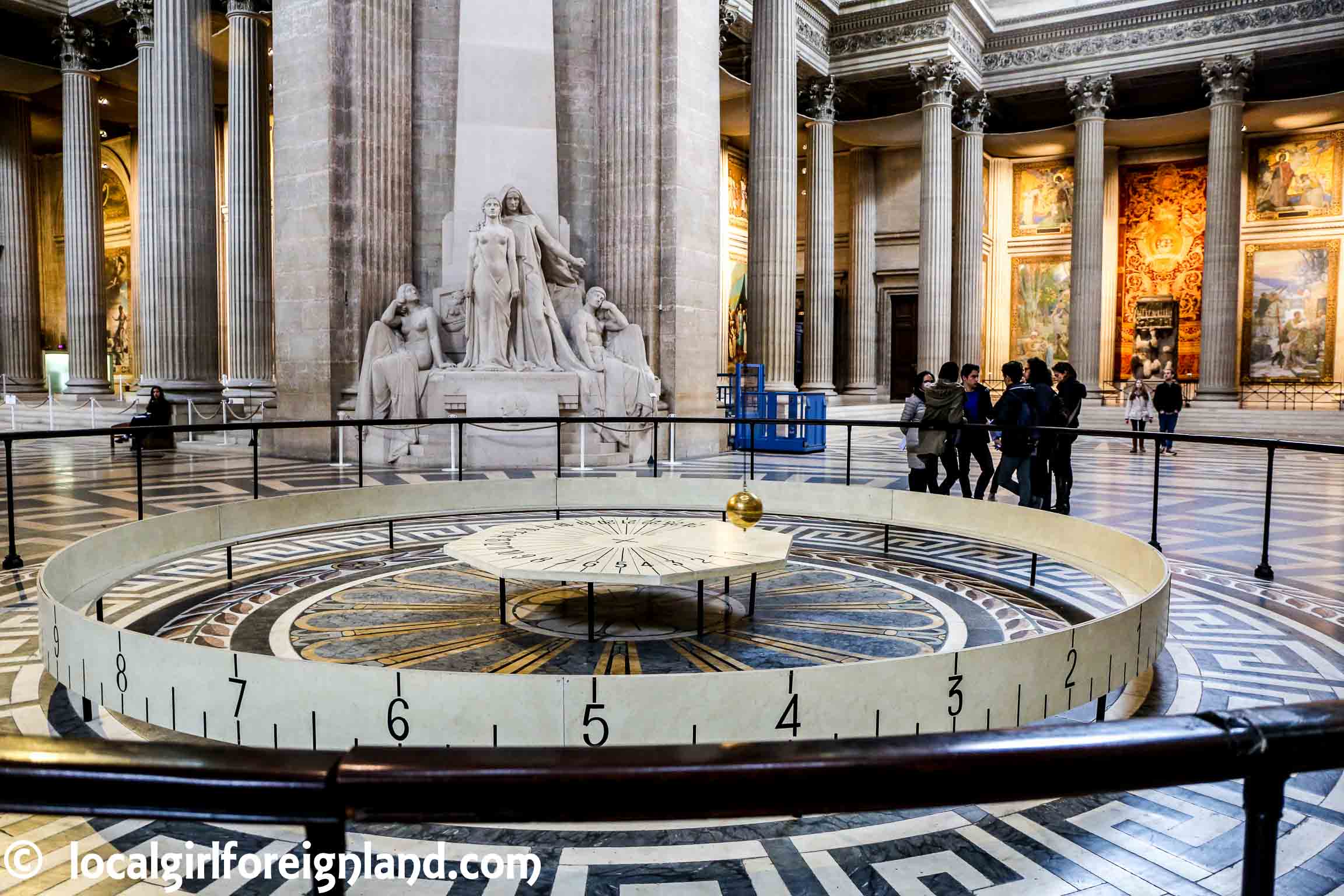 Although photo blazing is allowed, it felt pretty uncomfortable for me to do in the crypt? I mean, they are real tombs. Nothing creepy, the place was softly lite and no corpse smell.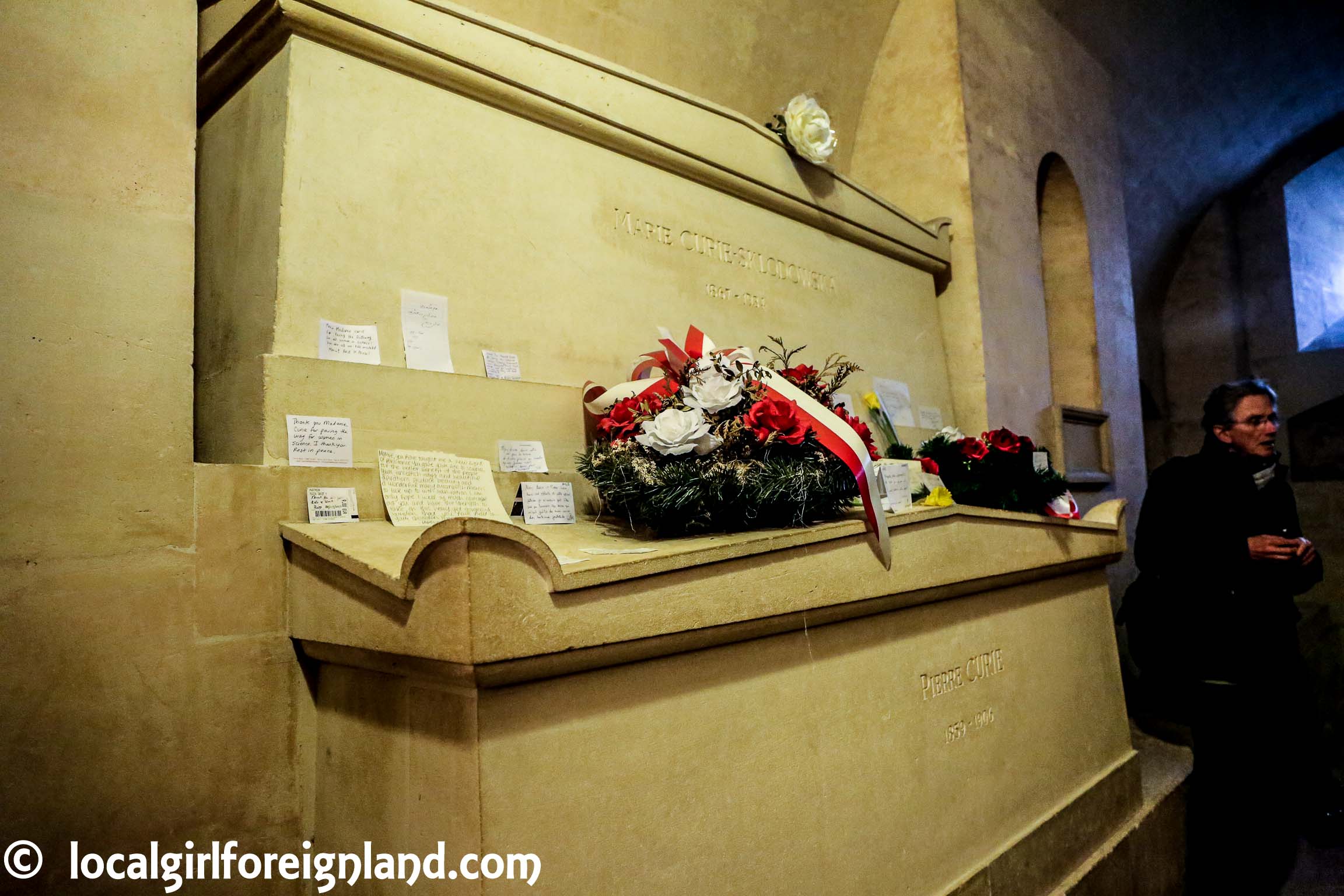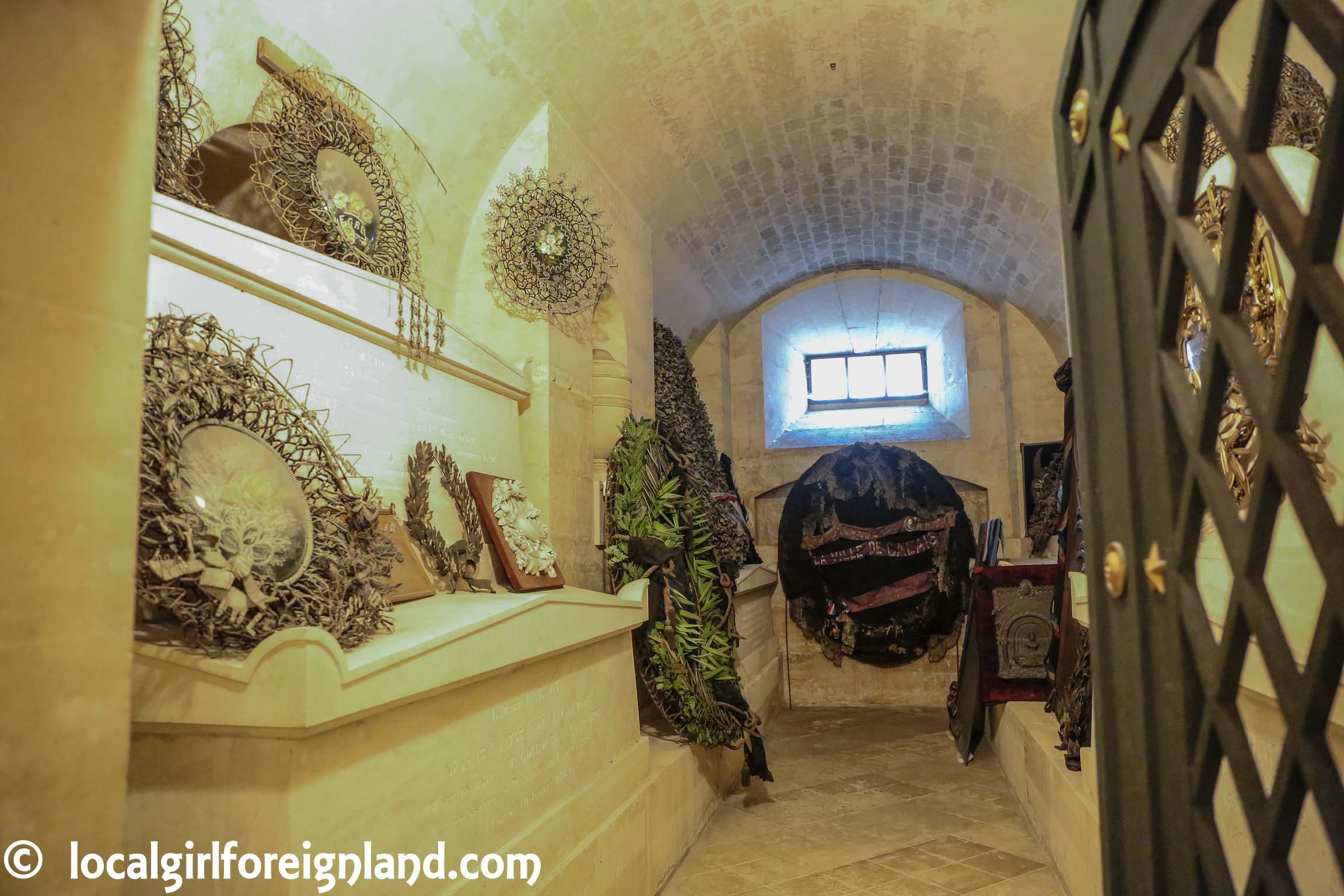 You may have noticed there's another famous tomb called Les Invalides, known as Musée de l'Armée. The critical difference between the two is that Les Invalides only houses distinguished militaries. Example: Marie Curie and Hugo Victor's tombs are in Panthéon. Charles de Gaulle and Napoleon Bonaparte's tombs are in Les Invalides.
And of course, the steps outside the Panthéon is a popular hanging spot. This is the view.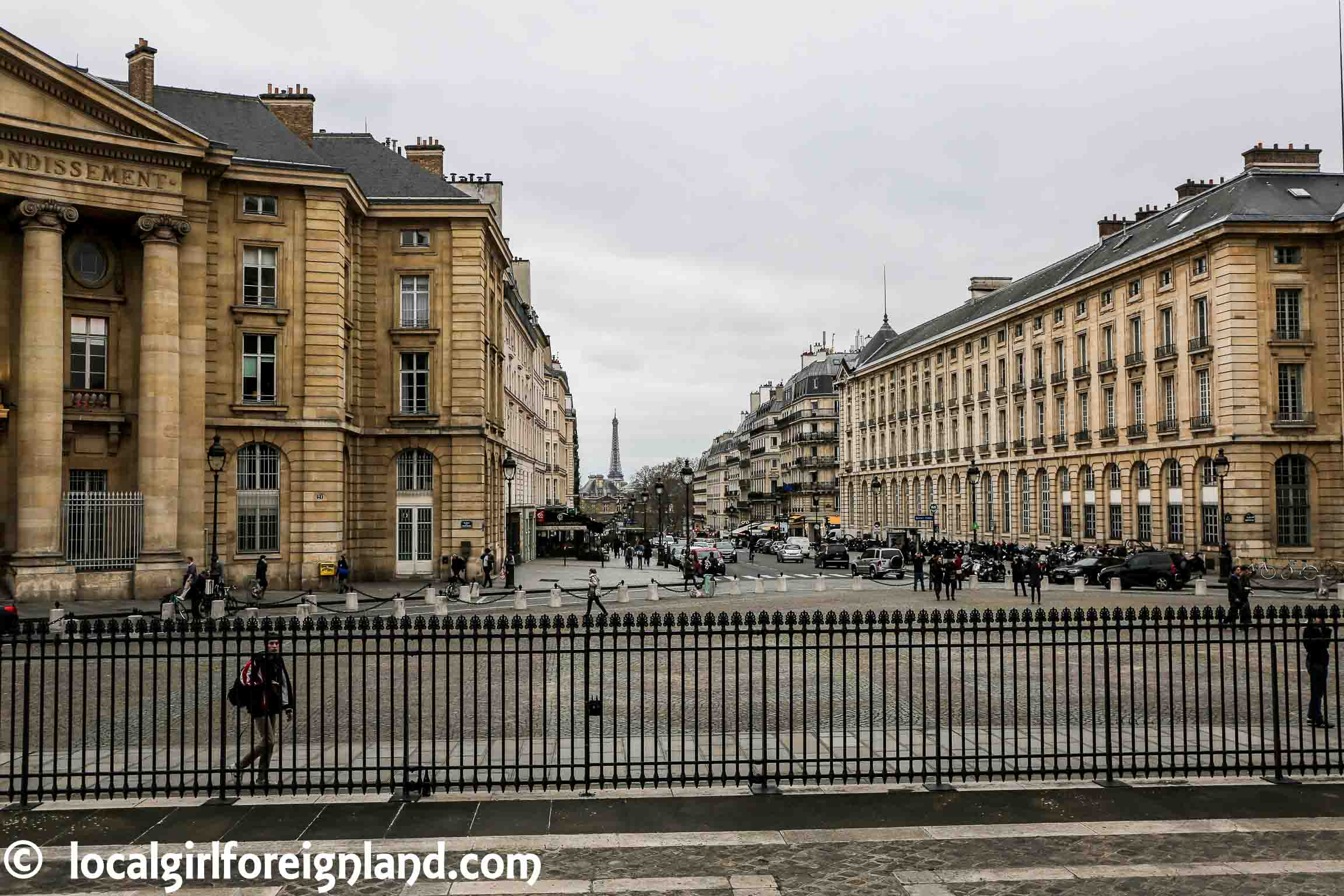 Tips
The crypt is easily 5-10 degree cooler than the ground level. Bring something warm if you intend to wander around slowly and read all the information.
Where was I?
Panthéon
Place du Panthéon, 75005 Paris
http://www.paris-pantheon.fr/en/
Entrance price: 9euro *free for all EU under 26
This is located in the 15th district. 10min walk from Jardin du Luxembourg and 1min from the hidden gem, Saint Étienne du Mont (small spoiler: there's no one inside AND a gasp worthy art piece of stair case inside).

Bloglovin' / Google+ / Twitter / Instagram / Facebook / Pinterest