A freebie France only experience. This museum is run by Fragonard. This brand is well known in France but almost unheard of overseas. Fragonard doesn't advertise. They're well known here because they've been around since 1926.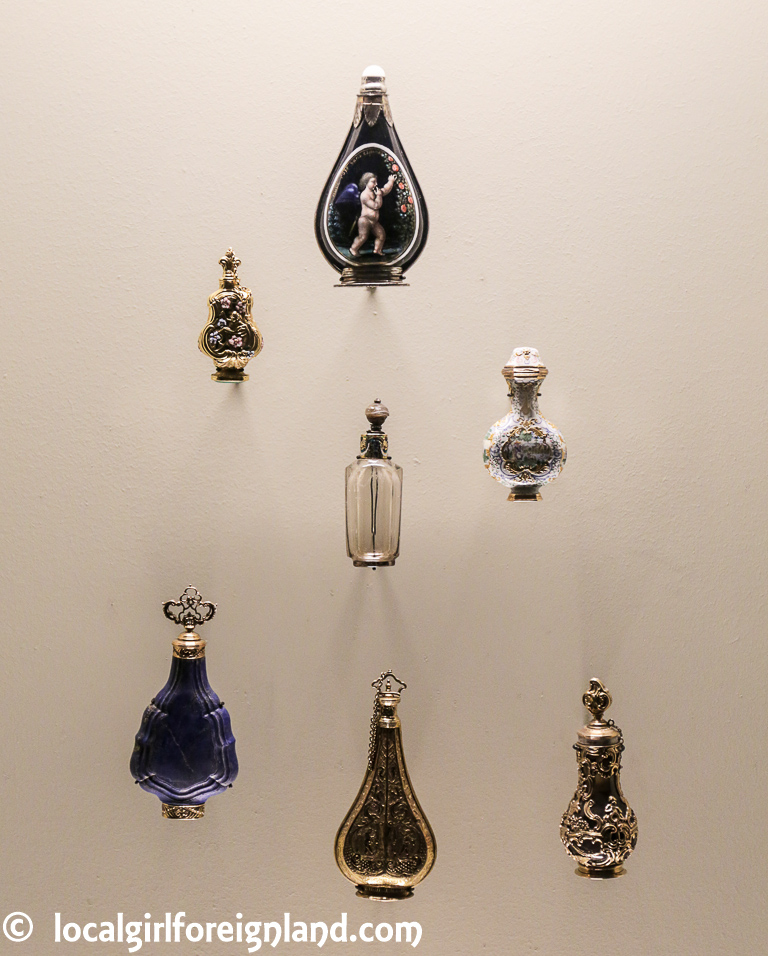 They offer a free guided tour in French, English and Japanese (maybe more?). Small groups tour too, less than 10 people at a time. It is really quite a wonderful intimate experience. The tour lasts about 30min.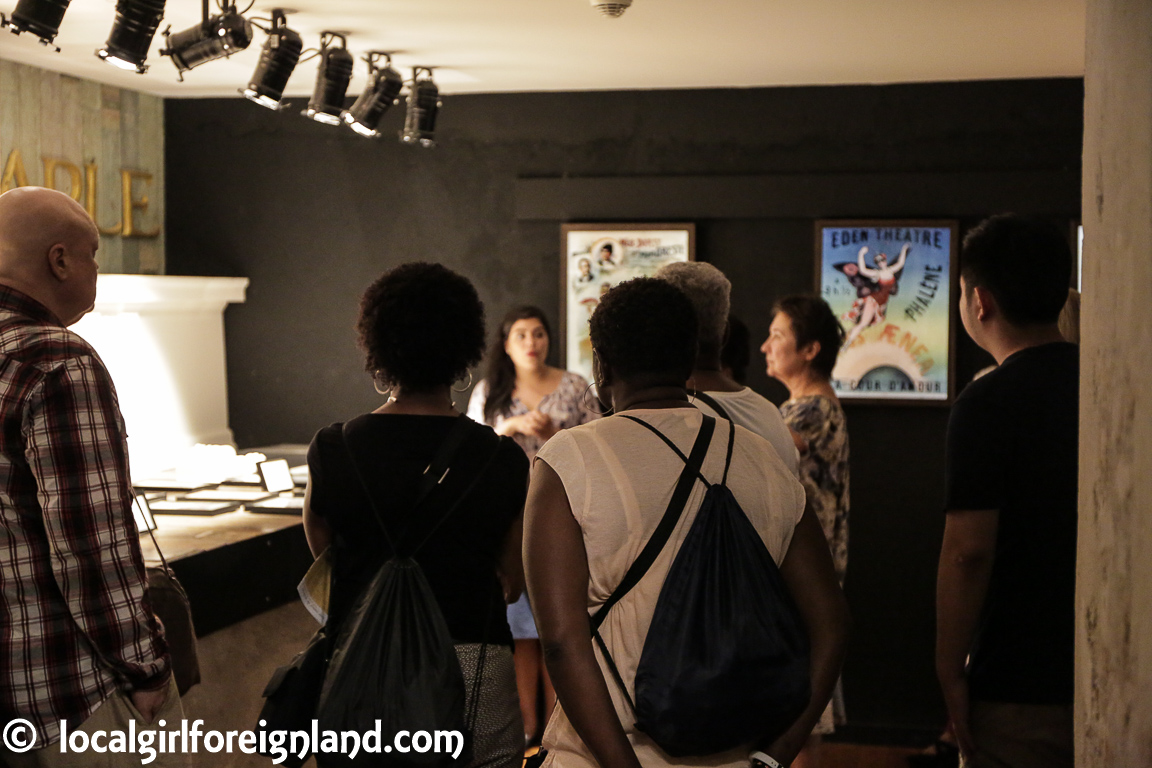 The guide does an informative talk on the history of fragrance and various relics. My favourite is when we go through how fragrance is made and the interactive game of guessing a fragrance composition. I thoroughly enjoyed the whole experience.
Pre-industrialisation, perfumers needed to manually turn the flowers over daily to get the scent fully absorbed by the fat.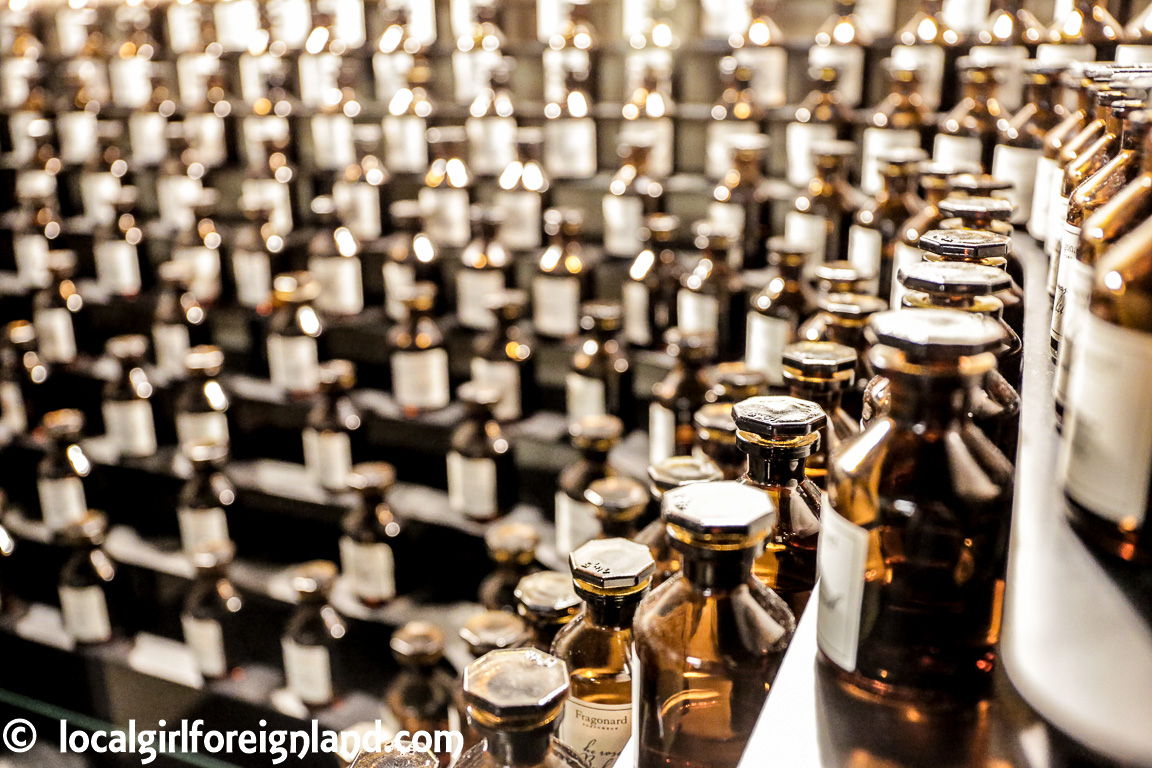 Fun facts that I remember from the tour:
Capital of fragrance: Grasse, France
Most expensive flower for fragrance: Iris
Enemy of fragrance: light, air and heat
Fragrances sold in store have high price due to heavy marketing spending (e.g. expect more than 80% of selling price)
Fragonard bottles are patented, uniquely designed to preserve the fragrance Their golden bottle insulate the fragrance from light completely, air tight and resistant to temperature change.
The average fragrance (glass bottles) can lasts 2-3 years; Fragonard perfume can stay fresh in its bottle for 8 years.
Cologne is a measly 5% concentration ===> aka sorry, Jo Malone is really a low quality, over priced brand.**the guide didn't name Jo Malone, but asap she talks about concentration, that's the first thing that comes in mind. *sigh* I feel bad for owning 3 Jo Malone.
Egyptians were the first people to use fragrance.
All flowers are still hand picked today. Except lavender.
Only lavender is hardy enough to be harvested by machines.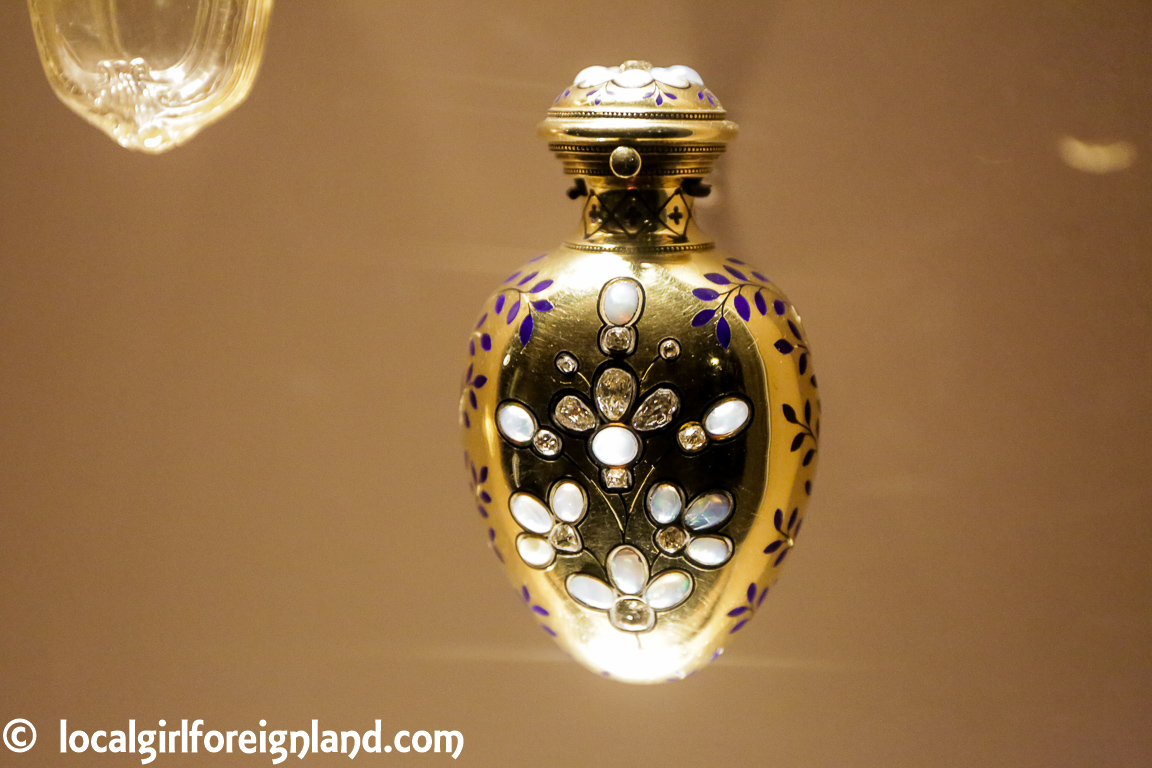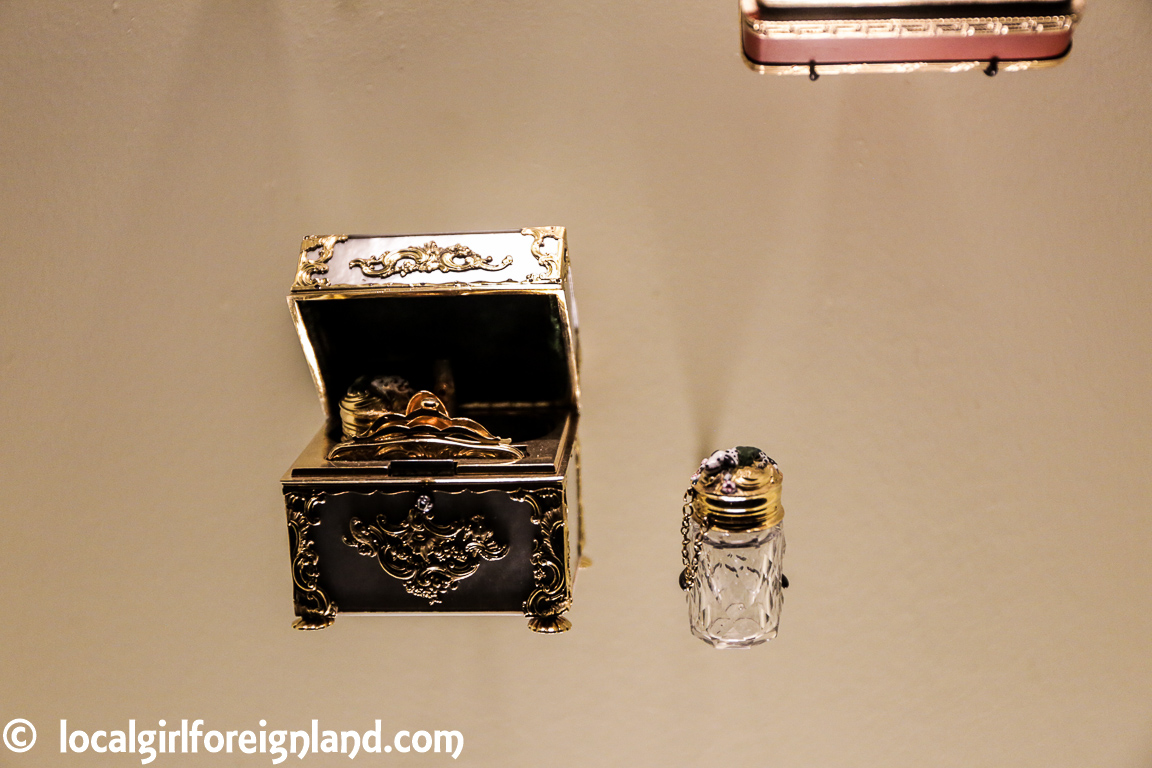 Information quoted from museum's official site: Ring flask in opaque white glass (opal) featuring a mount forming a repoussé and chiseled gold cabochon on a guilloché base adorned with turquoise and a central, rose-cut diamond. The upper part of the cabochon comprises a hinged cap, through which the perfume was poured. Attributed to the workshop of F. Egermann. Czech Republic, 19th century
Like all free tours, of course they close with shopping. It is nothing offensive and can walk away easily. It was a very open setting sort of a store. This is one of the best museum / shopping combo that I've tried out.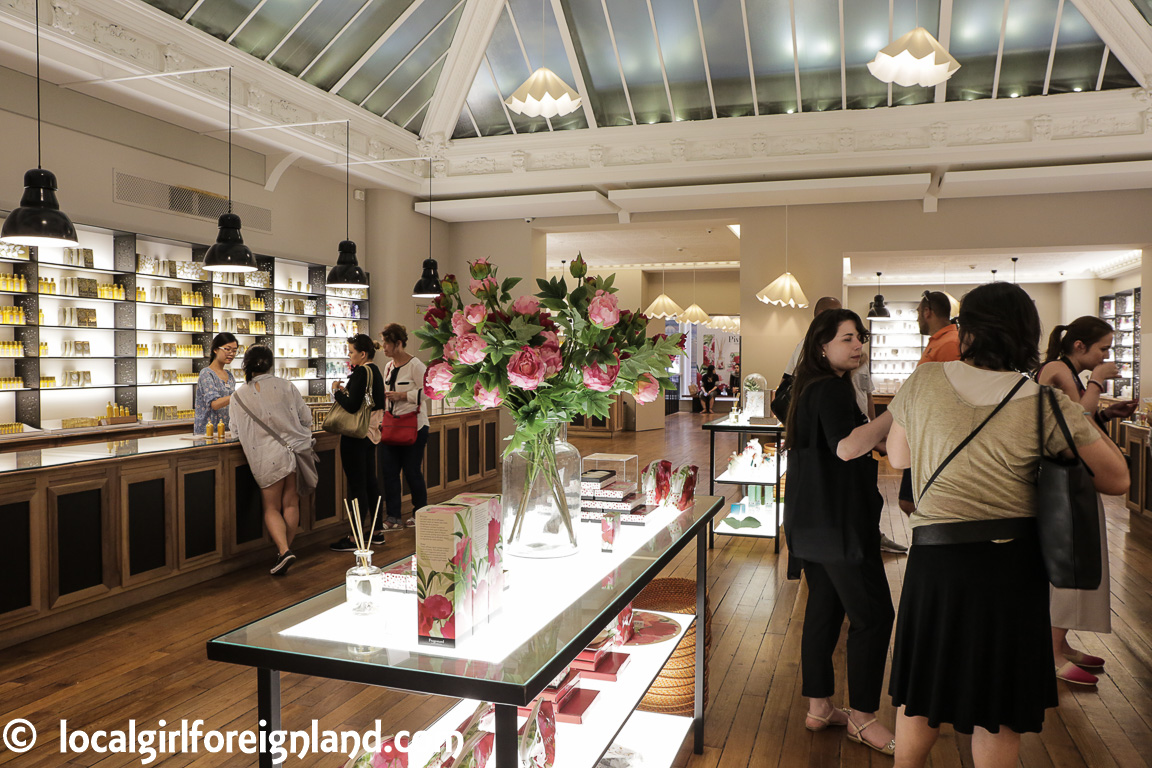 Their prices are incredibly low because they own their factory, plus, they don't advertise. E.g. 120ml parfum is EUR59!
Tips
The entrance to the museum is at the back of the building. The most visible entrance is only for their shop.
Don't wear any fragrance of your own before the visit. Their perfume means business and it lasts for 24-48 hours (plus survives shower).
Don't be shy to asks fellow tourists buy the bulk pack to split with you. Saves around 30% and there's free gift. It's a win win.
The inside of the museum is quite dim, I'd imagine phone cameras will not cut it.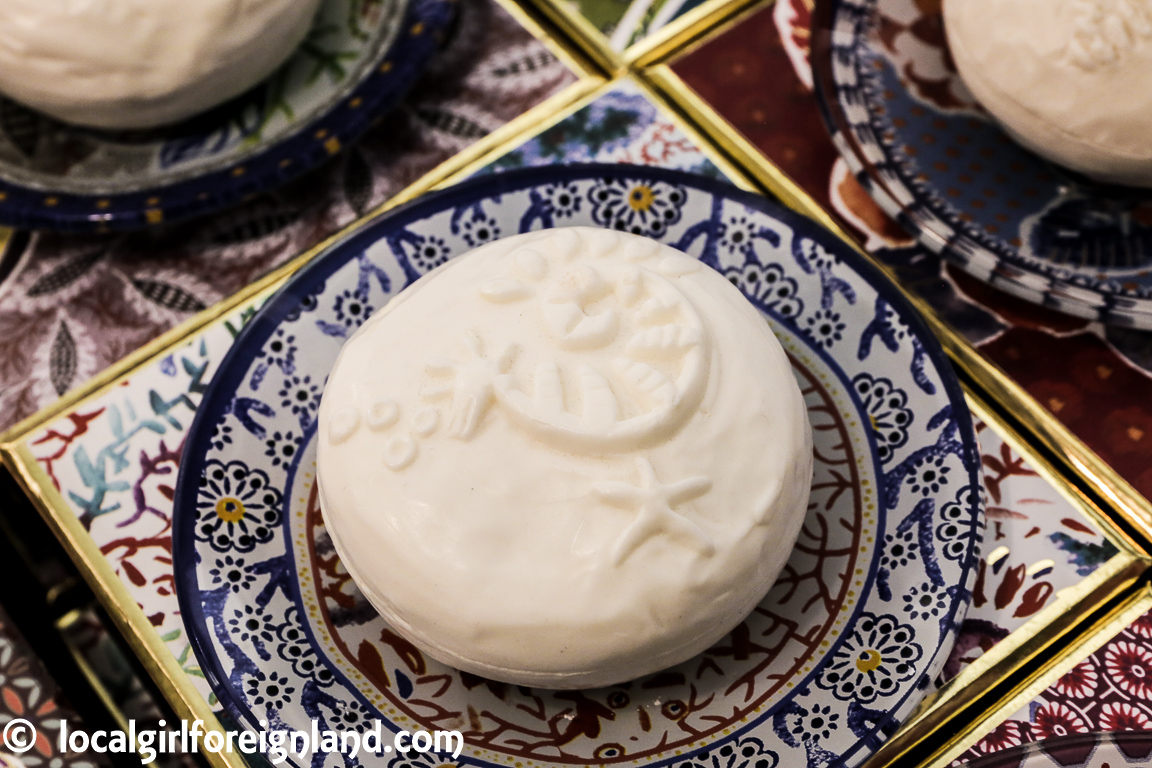 The museum offers various paid tours as well. Example, they have a perfumer apprentice experience every Saturday. This is a 90min class and one gets to create an unique personalised cologne (100ml), pouch for protecting your fragrance, an apron and a diploma. This requires advance booking. The class is offered in either French or English and costs EUR95. For more information visit their official site. I have not tried any of their paid tours. If you've done them, please do share your experience in the comments below 😀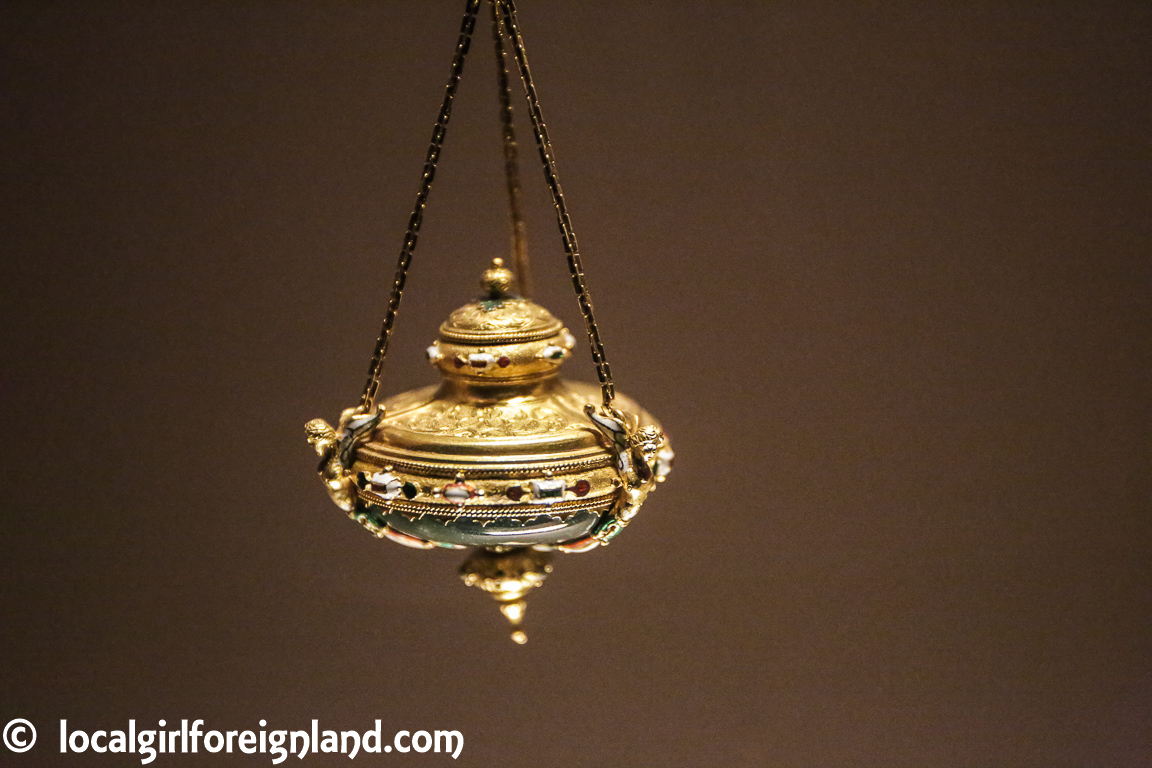 Where is this?
Musée du parfum Fragonard
3-5 square Louis Jouvet, 75009 Paris
https://musee-parfum-paris.fragonard.com/en/
Free entry!
Nearest Métro station?
Opera (Line 3, Line 7, Line 8)
Chausée d'Antin La Fayette (Line 7, Line 9)
Auber on RER line A (Red)
**There is another perfume museum in Paris, Le Grand Musée du Parfum. Post for another time 😉
No affiliated link. I do not work with Fragonard in any capacity.
Camera: Canon 5D mark iii, Sony Z3+

Bloglovin' / Google+ / Twitter / Instagram / Facebook / Pinterest