Yey! It is our 3rd collaboration. Stashy is from Toronto , Canada. She is super organised and this was her fabulous idea. Being a beauty hoarder myself, I certainly will not pass up any opportunity to increase my stash LOL (Now on no buy til 31 Dec 2017) Plus we both posted so early that we landed up a month too early for our actual birthday.
It was my first time doing a swap with other bloggers. I was sooooo excited wahaha. Stashy facilitated the process by asking a series of questions and sharing what she's interested / not interested in. The shopping began in February. This was a serious affair of bargain hunt, swatch, research etc. The box value was limited at EUR70. The main mission was to send each other unique local products / not available in our respective country.
Diseaster started to strike when one of the uniquely French brand introduced their stuff into Canada. I curse thee!!! Thank goodness it was not a full range introduction. Else it was like, er… do I keep the goodies for myself or what type of situation.
The cross Atlantic postal service was a drama for us both. Perhaps Stashy will share her bits of the story? Her post will be up at 9h00 Toronto time later today. My trouble all happened in French and besides outrageous postage that I understood fully, everything else happened in a 60% comprehension slur.
We actually texted each other to unbox at the same time 😀 With Instagram moments and all. Stop my babbling and here's the unboxing!
The below product list was all typed out by Stashy herself! She is incredibly thoughtful! She typed the list to make our post easier! I am ashamed that I haven't thought of such things. I have removed Stashy's remarks, because I take private conversations very seriously 😛
Makeup
Marcelle City Tinted Cream SPF 25
Marcelle Powder Blush in Coral
Annabelle Chrome eye shadow in Rose Gold
Annabelle Twist Up Lipstick in Absolute and lip liner in Demure
Vasanti Powder Highlighter Duo in See the Light
Vasanti Silky Eyeshadow Duo in Ellora Caves
Cargo OneBase Concealer + Foundation in One in #025
Quo Velvet Kiss Lipstick in #11 ==> Stashy, I totally get you on this one. (love)
BITE Beauty Amuse Bouche lipstick in Honeycomb (!!!!!!!!!!GOAL!!!!!!!!)
Capital Vices Skull Lip balm – this is made in Toronto!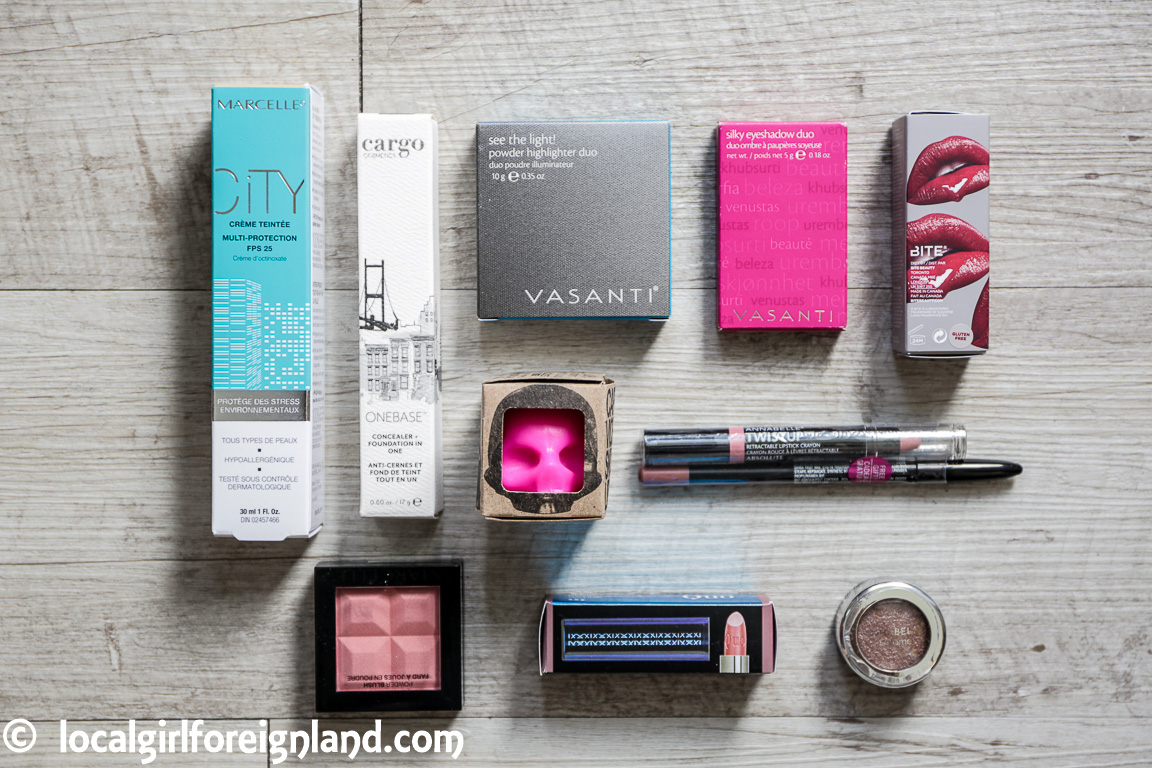 Skincare
Various sheet masks – exclusively Canadian 😀
Hylamide High-Efficiency Face Cleaner
The Ordinary Hyaluronic Acid 2% + B5
The Ordinary 100% Organic Cold-Pressed Rose Hip Seed Oil
The Ordinary Lactic Acid 10% + HA
The Ordinary Buffet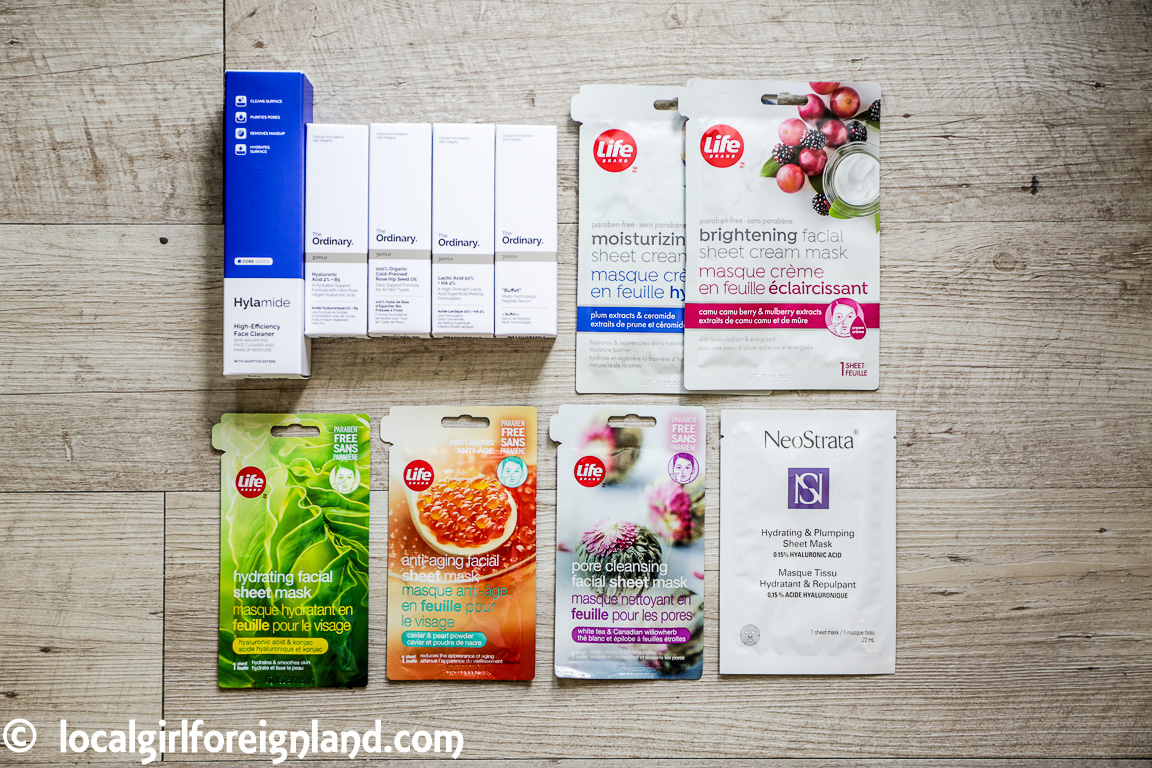 Misc.
Brush Guard – eye shadow and variety pack
Quo Blush Brush
Quo Solid Brush Cleaner
Quo Blending Sponge
Travel pouches, Canada patch, pins
Hudson's Bay tote – this is an iconic stripe in Canada, see this wikipedia article about it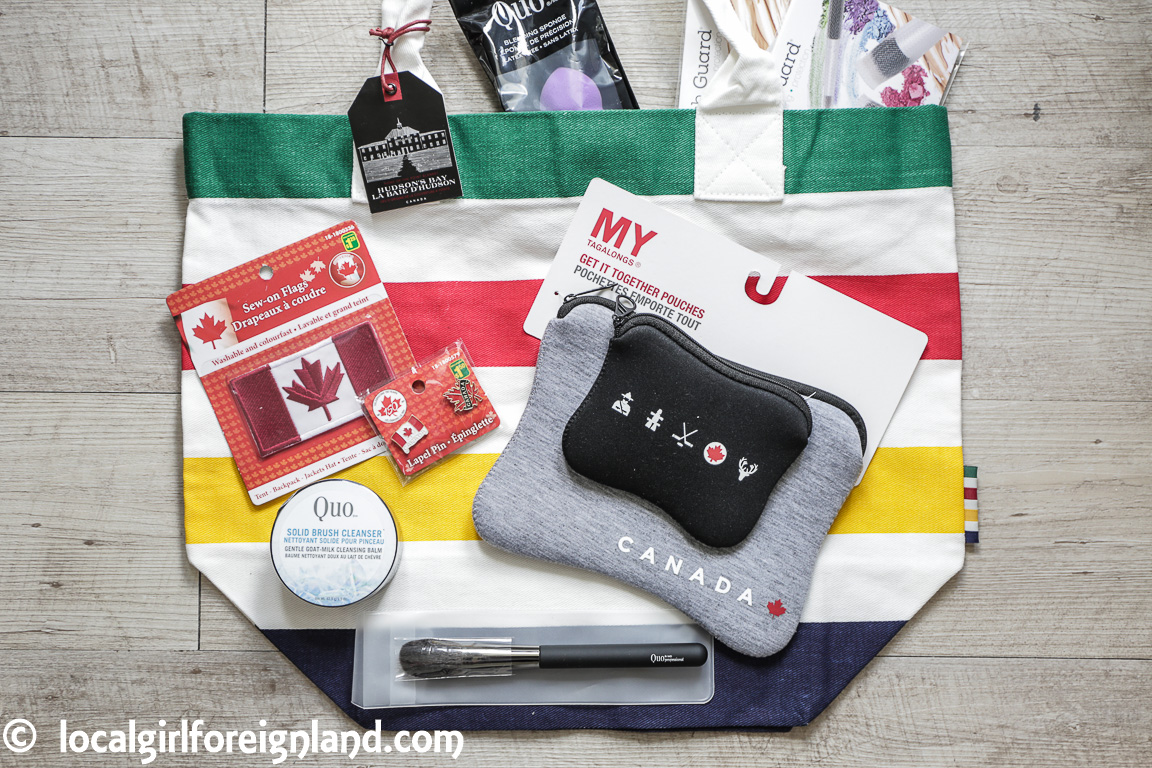 What an incredible selection!!! 😀 As usual, I'll hoard them a little before I open them up and use them haha. Everything feels better after hoarding for a bit.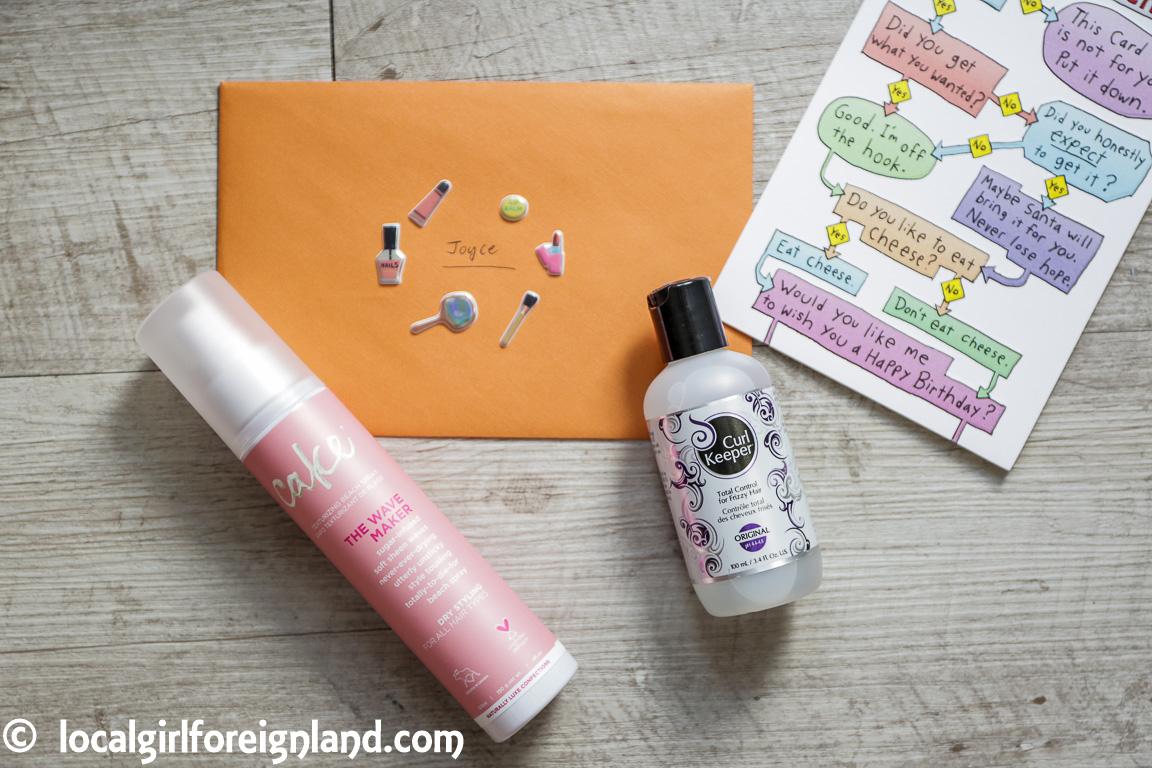 Seriously, so much excitement and so little time! wahaha Thank you, Stashy!!! 😀 Brilliant idea!!! xox
As you can see, this swap extended my hoard further.
No buy for all cosmetics until 31st December. Enough stash for all items (excl toner) to last thru till next yr. #discipline #detox #addict pic.twitter.com/FhdyvtXuDJ

— Joyce Belfort (@JoyceBelfort) June 18, 2017
Don't forget to visit my doppelganger's blog. She is meticulous and she has more than 70 MAC single eye shadows alone. Show some love xox stashmatters.com

Stay connected xox
Bloglovin' / Google+ / Twitter / Instagram / Facebook / Pinterest