The translated name is "Parrots Park". The name is pretty misleading as there was no park. The place is an open air sit down parrot show; "perroquet spectacle" (French). These beautiful creatures are really quite smart. Let's look at some cuteness overload moment?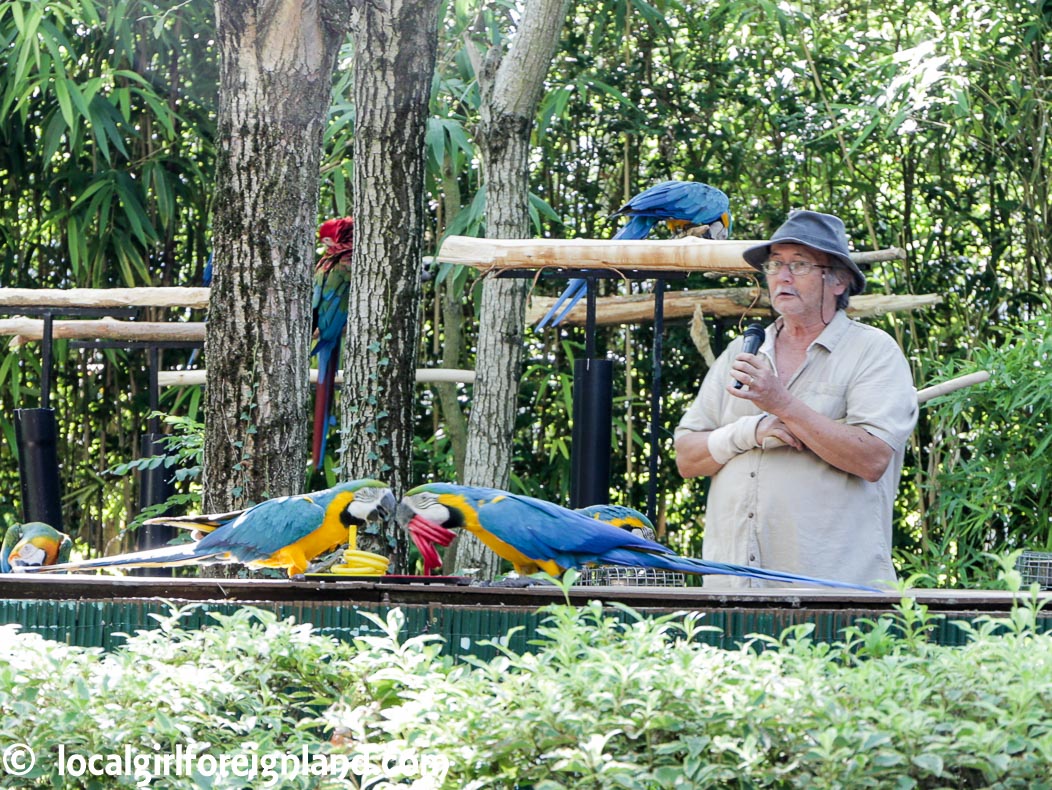 Let's do a run down. The showman was a quiet guy who came across quite tired LOL. He's not the entertainer type at all. He did come across very much in love with the parrots though. So sweetness won and his deary, monotone was forgiven. He led the birds to do a variety of tricks (watch my video, it is difficult to describe what happened).
My highlight experience? Well, one of the parrot liked my necklace a bit too much LOL
Can you see what was happening? It was pretty hilarious. He tried to pull it off. The trainer said that bling was his thing. The trainer told it off the first time, but when the trainer wasn't looking he tried again. Just too cute.
Tips
Make a reservation before your visit.

There's NO data signal in the area. Bring a physical map / pre-download a map.

Try to get front row seats if possible.
Bring a hat. These parrots will only land on you if you wear a hat.
Every row of audience get a round of "holding" the parrots. Kids are prioritised every time.
Not all birds like to be petted. If unsure, do not pet them. Their beaks are very strong and sharp.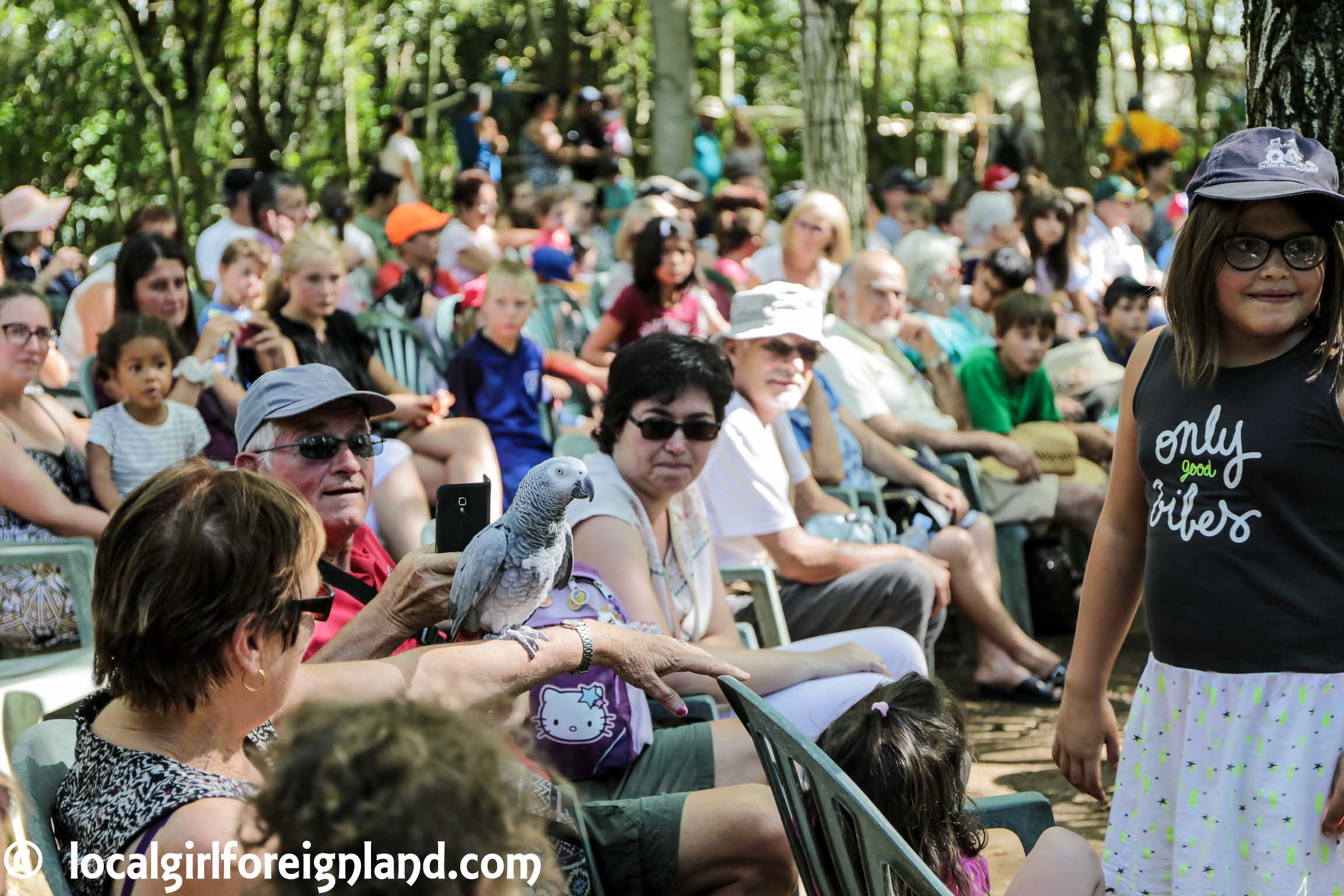 Where was I?
Le Parc Des Perroquets
1235 route de Claveyson, 26260 BREN, France
Tel : +33 (0)6 02 34 58 69
http://www.perroquet-spectacle.com/index.html
How to get there?
DIY driving only. There's no public transport of any kind. It is really in the middle of no where.
NB reminder again no google map / no data signal, bring a map or pre-load your google map
Camera / Canon 5D Mark 3, Video / ipad min4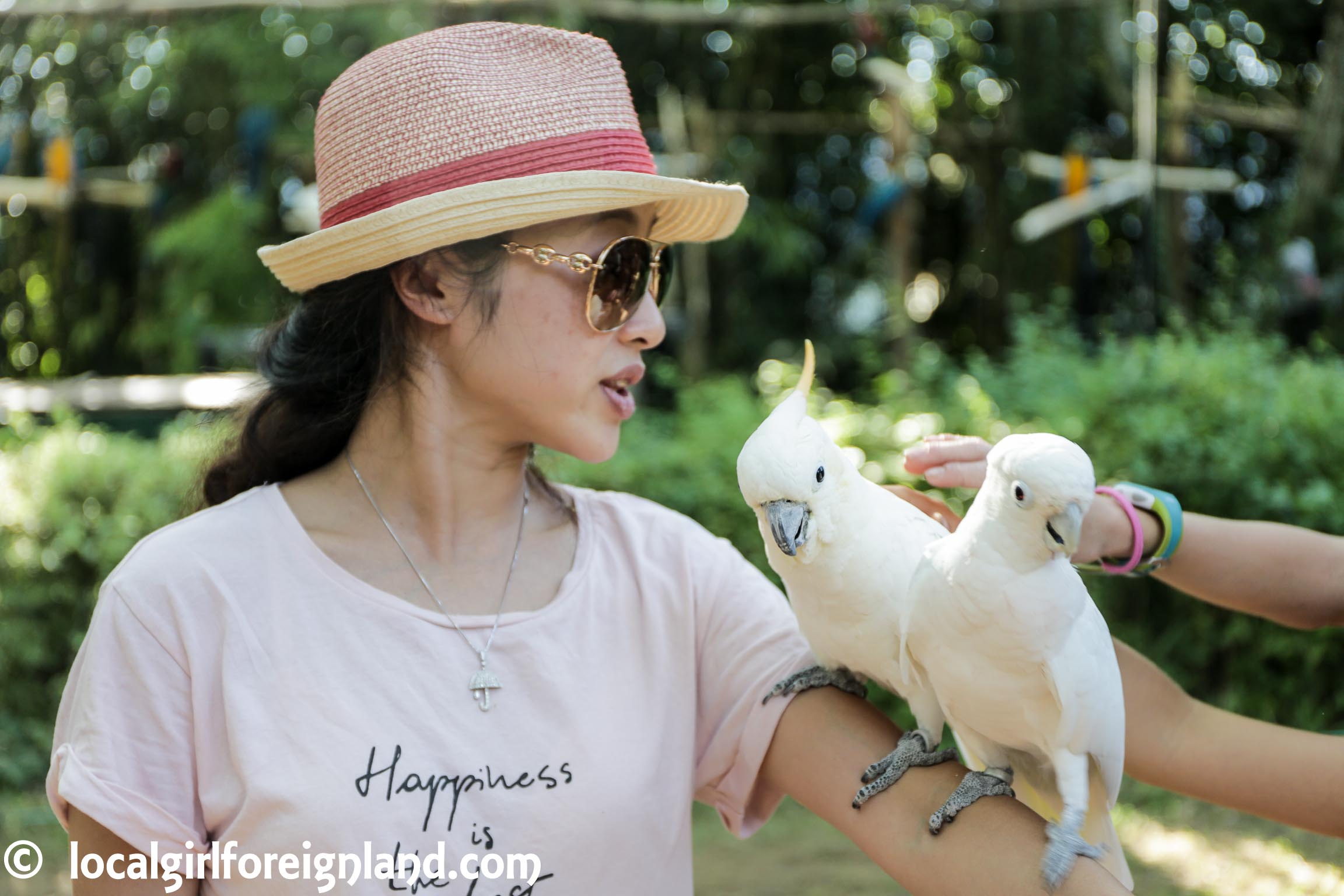 Family paid for my ticket 😉 because I am a kid.


Bloglovin' / Google+ / Twitter / Instagram / Facebook / Pinterest