Imperial Cafe is a famous restaurant in Prague, boasting serious decoration and traditional goodness. It has been around since early 1900s. Our receptionist recommended it and so did tripadvisor. Plus their menu had traditional Czech and other European dishes.
Booking was NECESSARY. Their website was easy to use and came in English! If there's no more slot, it would refer you to "Next door by Imperial Cafe", a sister restaurant. I must say, Imperial Cafe's website was pretty fancy for a restaurant.
Once inside, it felt like walking back in time. The place looked vintage (well maintained). Okay, I understand why they're known for their art decoration. It's mosaic all over the show.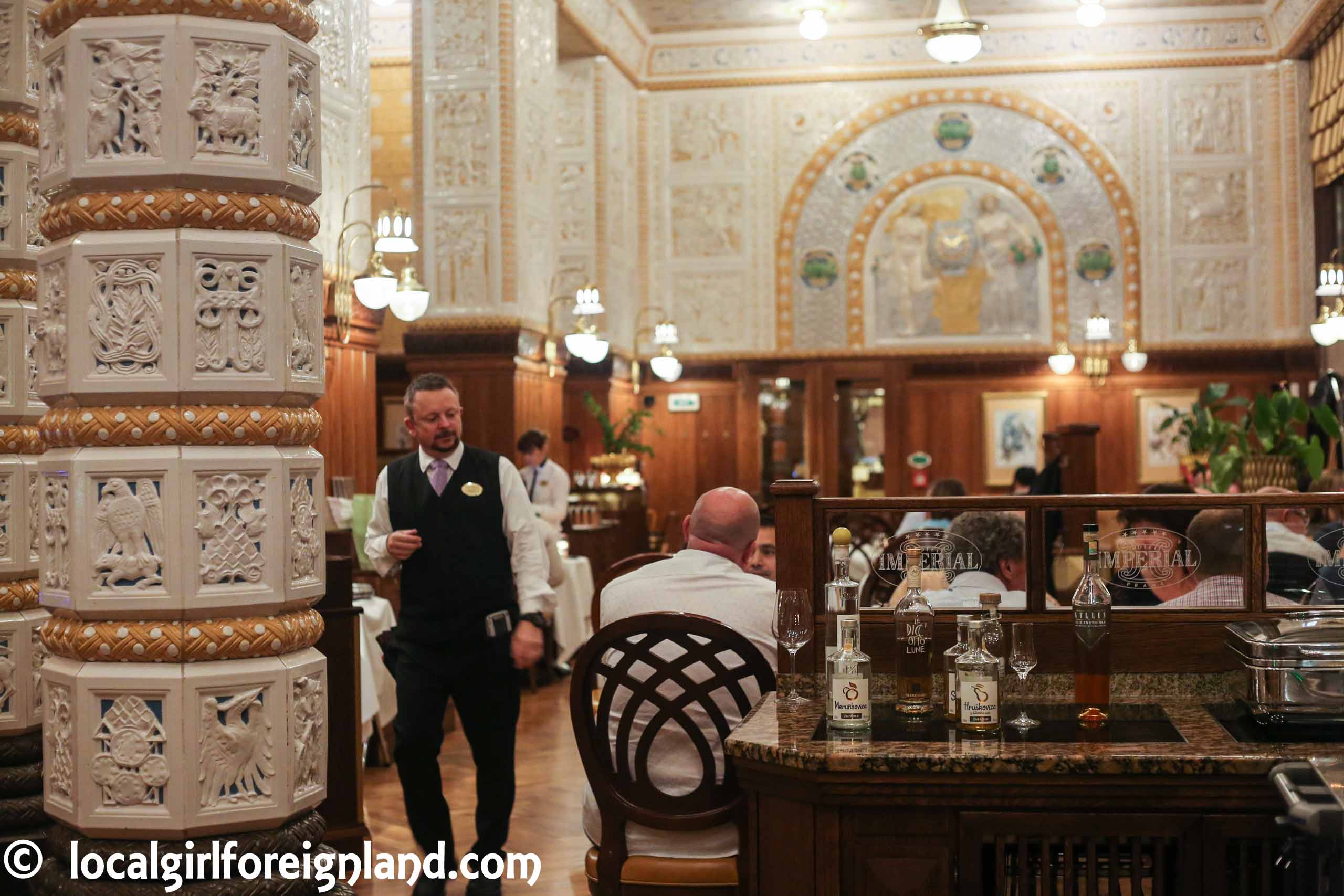 Waitrons serve with silver trays and walking around in black waist coat. Yup, old school charm. This restaurant looked fancy, but their price was moderate. For a 2 course a la carte and a drink, it was around EUR25.
The receptionist was pleasant and polite. We were promptly seated at our table. The However, we had to wait for 20min before a waiter attend to us. At that stage, the restaurant was half full and somehow the guests who arrived after us got served first (?!?) Anyways, the waiter was poised and professional.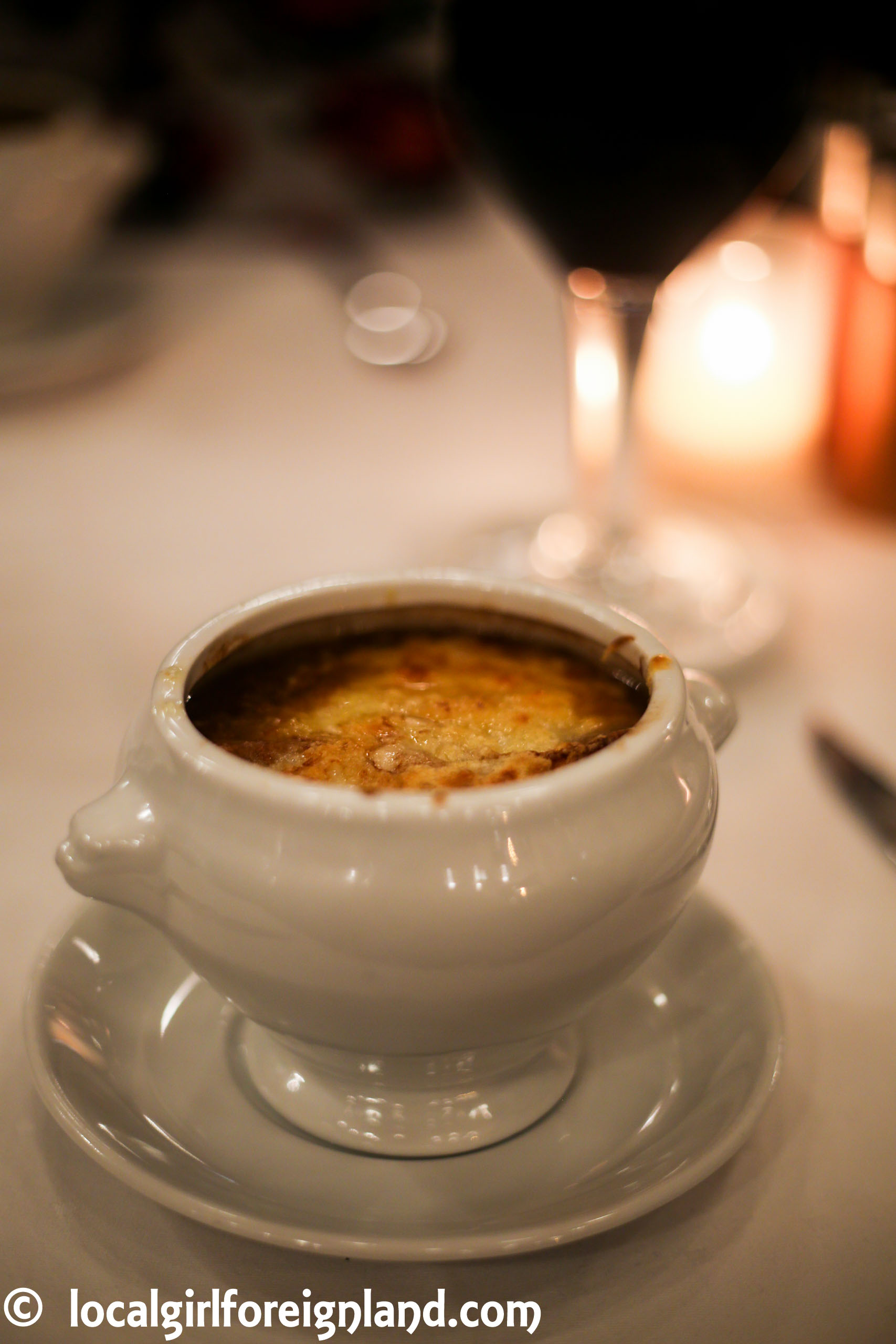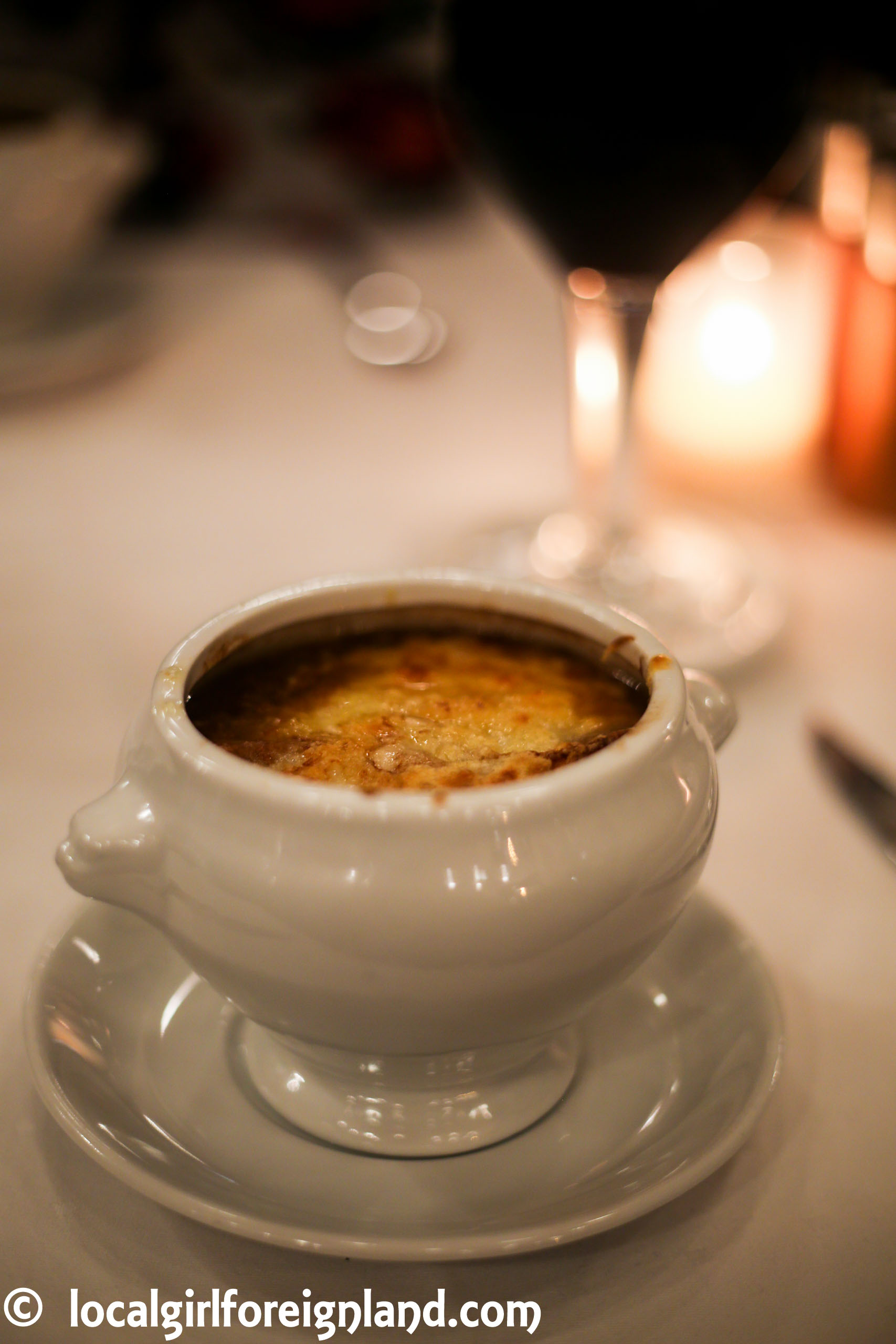 I ordered the French onion soup. The pastry sank and not crispy at all. The soup was WAY too salty. It was a sloppy mess. I do not recommend ordering this at all.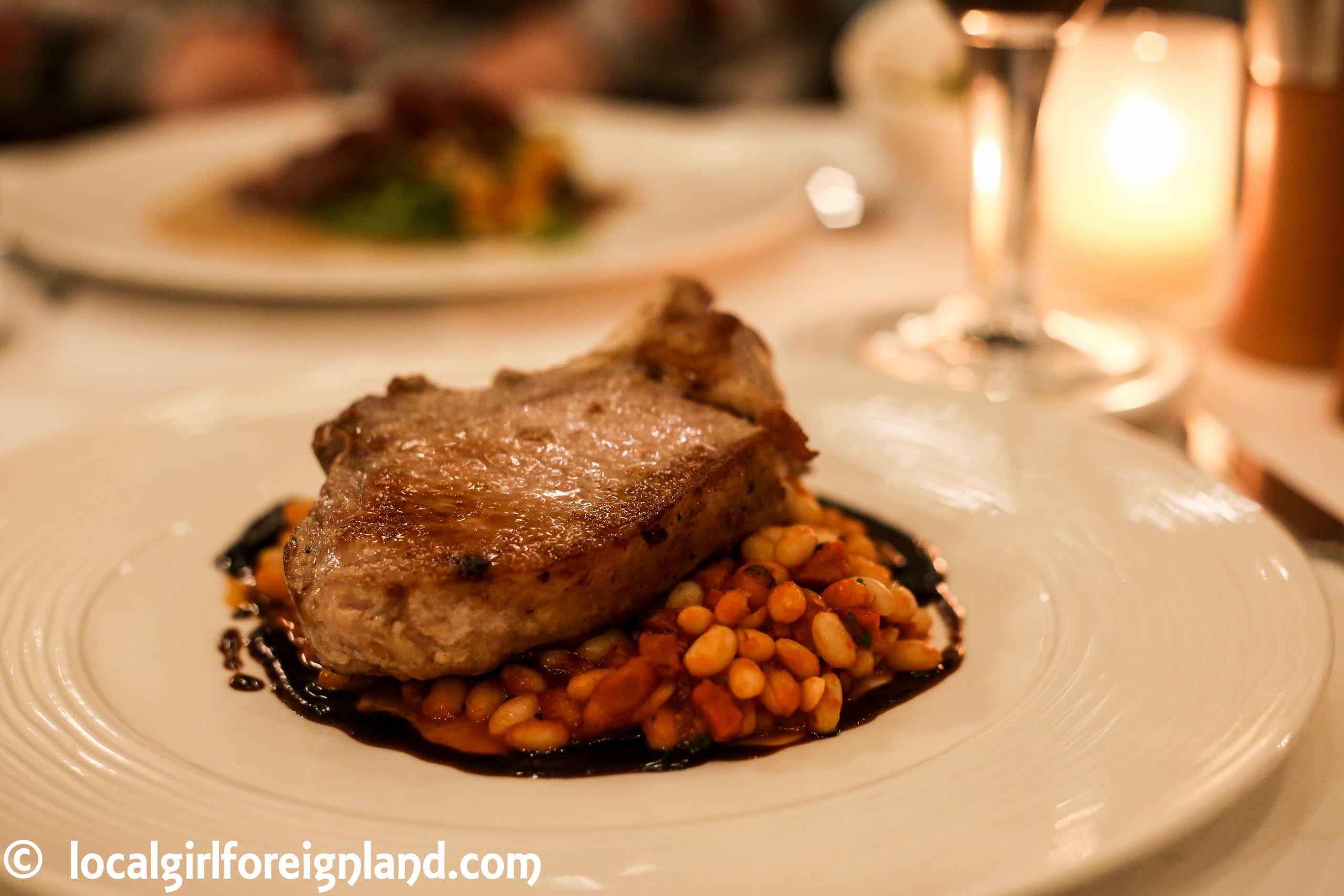 For the main, I had the Iberian pork chop. It was hard and dry. The side dish was salty beyond repair. So for the remaining dinner, I drowned my sorrow in their house beer. It was a dark beer, on the bitter side, but highly aromatic. It is worth a try. The waiter who cleared the table pointed out that I didn't finish my pork (and more than half the plate untouched). I told him that I am a small person. Honestly, it was just horrible, but I was too tired and wanted to call it a day. Brownie point for being observant though.
The restaurant oozed old school charm with poised service to match. The ceiling was super high and the environment was cosy. The overall experience was pleasant and quite lovely. To me, the food was a pity, but hey, taste is rather subjective.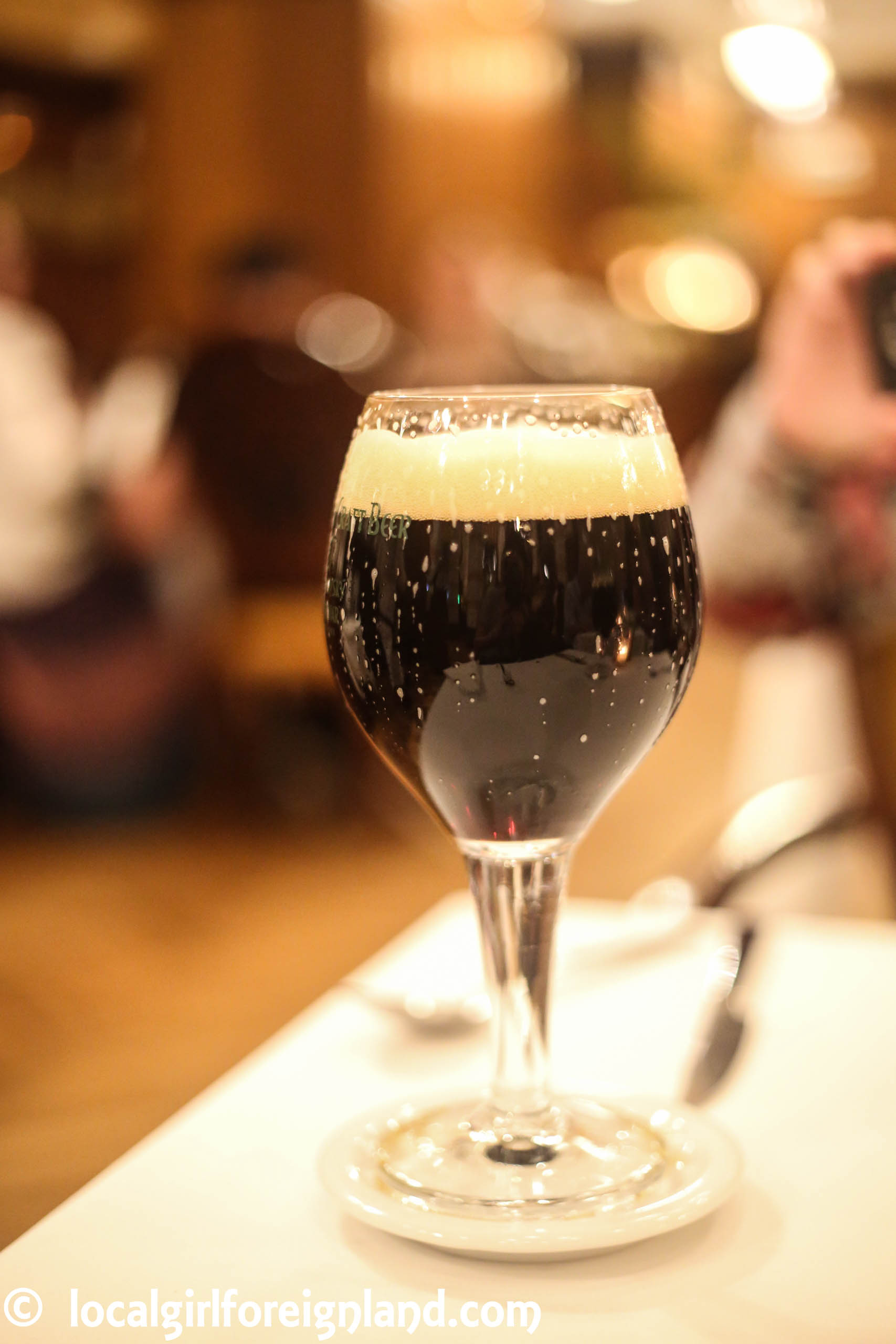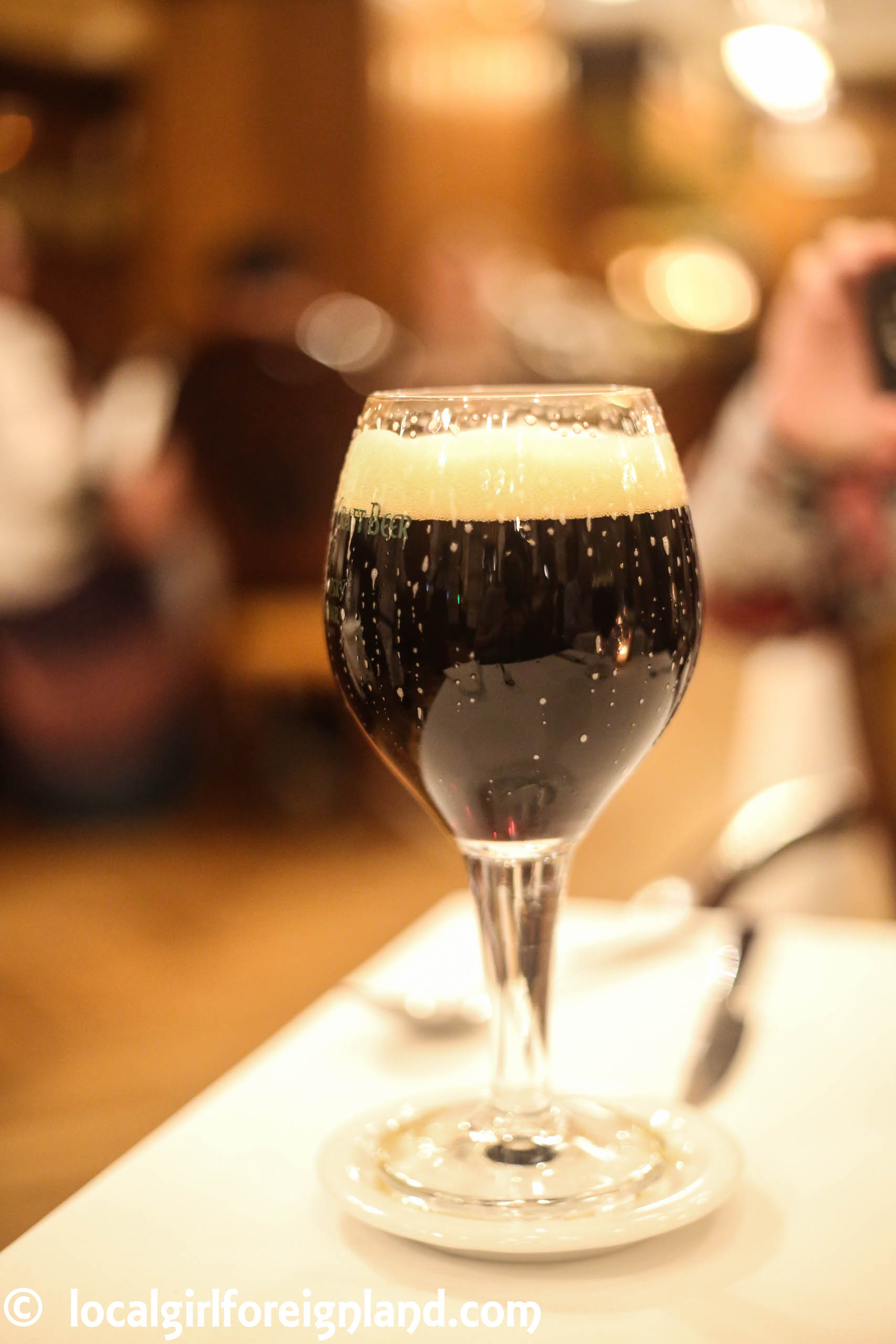 One thing that bothered me was that the waiter added a 10% service charge that was not mentioned in the menu. I would have gladly given them a tip, but this type of undisclosed practice is rather unsavoury.
Will I recommend it? Maybe. Just don't order Iberian pork if you do decide to visit.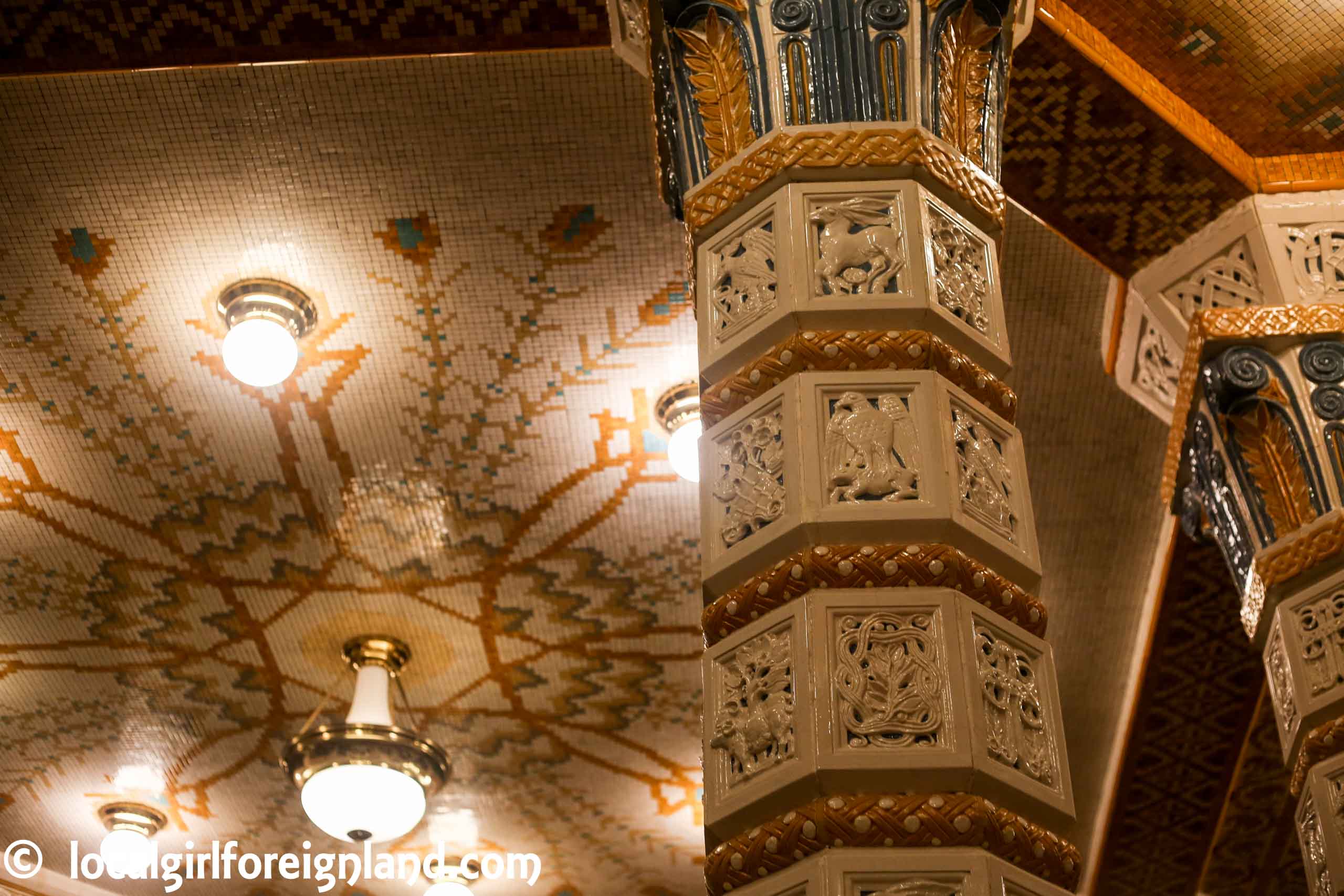 For my 10 Prague highlights? click here.
Where is Imperial Café?
Na porici 1072/15, Prague 1, Prague 11000, Czech Republic
+420 246 011 440
http://www.cafeimperial.cz/en/
We walked there. To me, in Prague 1, there's really no need for using any transport.