Bioré cleanser is my Japanese drugstore go to, probably since I was a teen. All products mentioned in this review are empties aka I've finished at least one full product. I have been collecting empties for my blog and clearly went a bit overboard. I now have enough empties that I can do a Bioré one brand review.
This empties review is arrange in descending order of preference. For complete information on my skin, please click here. Otherwise, let's get to the empties.
Bioré Perfect Oil 230ml
Made in Japan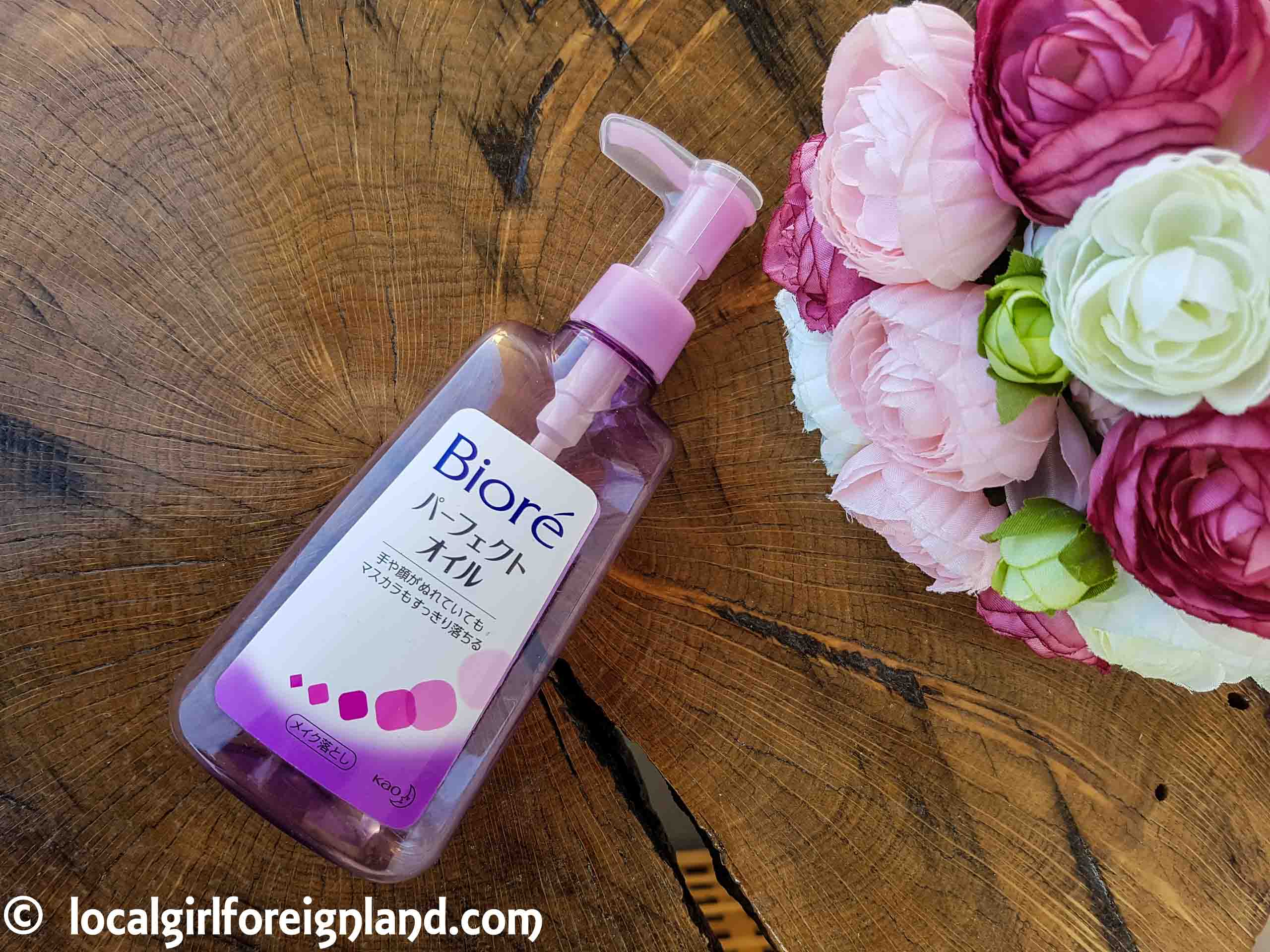 <Bioré Perfect Oil> This name is totally appropriate. This oil is towards the dry touch side of things and it cleans EVERYTHING. No trouble with waterproof mascara. It does not produce the milkiest emulsion, but it still cleans well. It totally out performed Dior cleansing oil! The pump is stable and won't squirt everywhere. I use about 2 – 3 pumps each time.
Repurchase? Yes (have repurchased the refill many times, this is my summer favourite) Lost count to be completely transparent. It comes in refill sachet packs as well! So don't throw away the bottle 😉
Backup? Yes.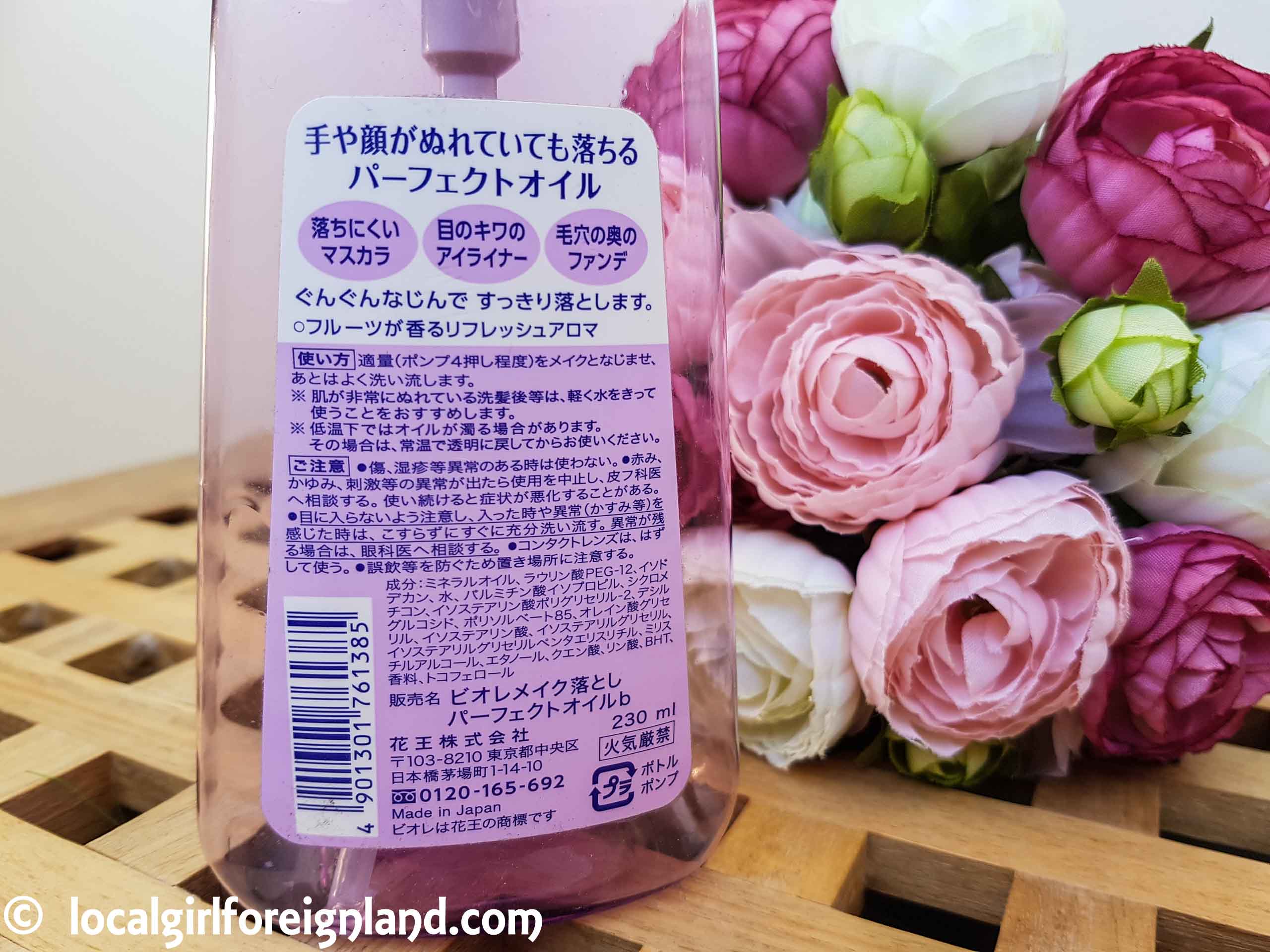 Bioré makeup removing facial foam 210g
Made in Vietnam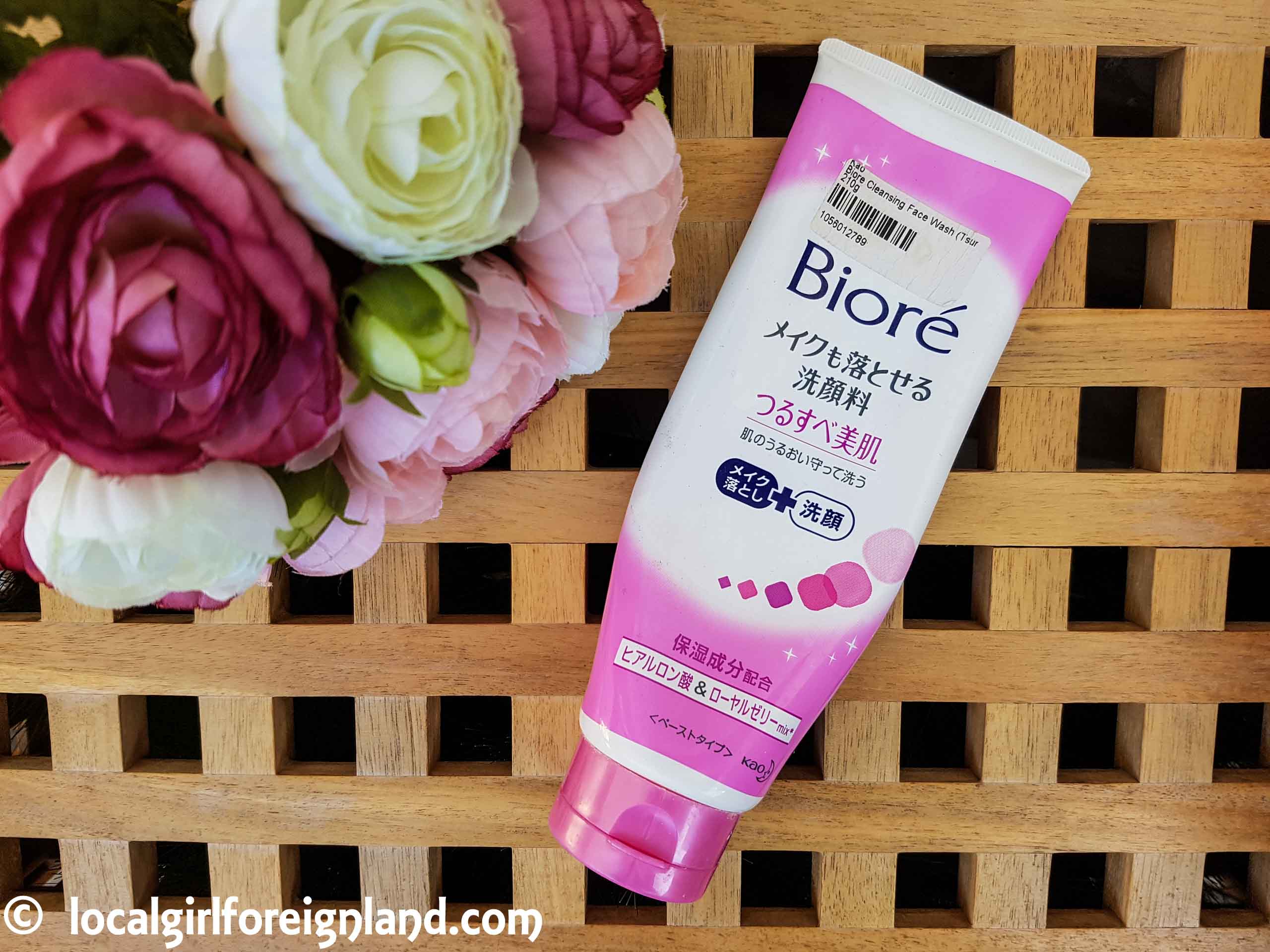 I would say that Bioré makeup removing facial foam is a typical foam cleanser when it comes to sensation and packaging. Effective at removing sunscreen and light makeup, but not with waterproof makeup (e.g. cannot remove Marc Jacobs reMarcable foundation, only the strongest cleansing oil / balm will do – review). If I combine this with my Clinique sonic cleansing brush, the waterproof makeup comes off as well.
It doesn't dry out my skin, feels quite moist actually. Weirdly enough, this makes my skin feeling fresh but not in a over cleansed way. I've tried quite a few foam cleansers that are just way too harsh e.g. Clinique foaming sonic facial soap (tightness galore, prune alert). The Bioré makeup removing facial foam has it just right.
The tube is quite big, it lasted me almost 4 months with daily use. It has royal jelly and hyaluronic acid. These 2 ingredients are probably useless for a cleanser (rinse off), but hey, value for money, right? It has a soft orange floral scent, refreshing sort of smell.
Repurchase? Yes
Backup? No. This one is quite easy to get hold of. So I tend to buy this one "fresh".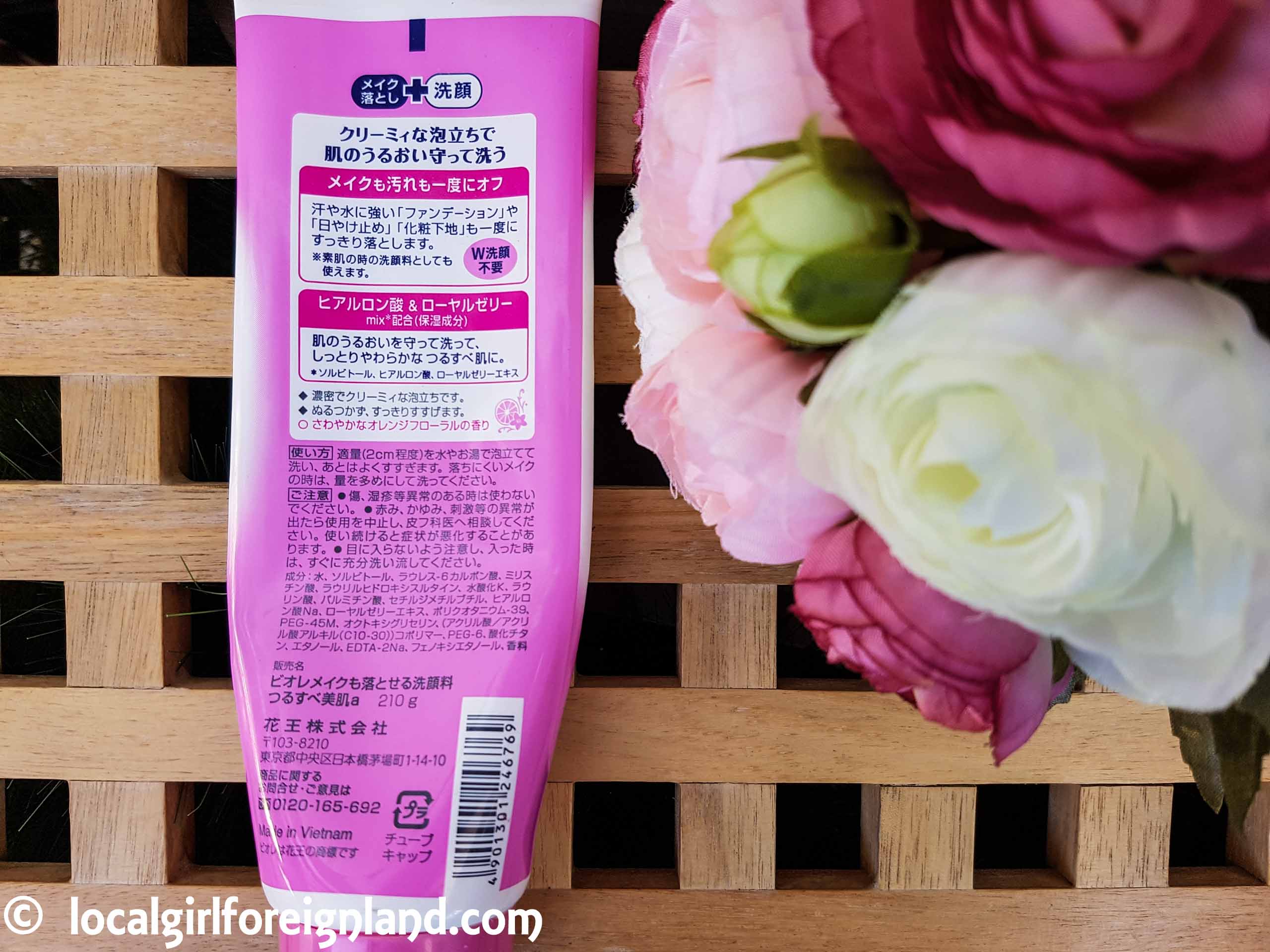 Bioré Makeup Removal Facial Cleansing Milk (sappari milk) 120ml
Made in Japan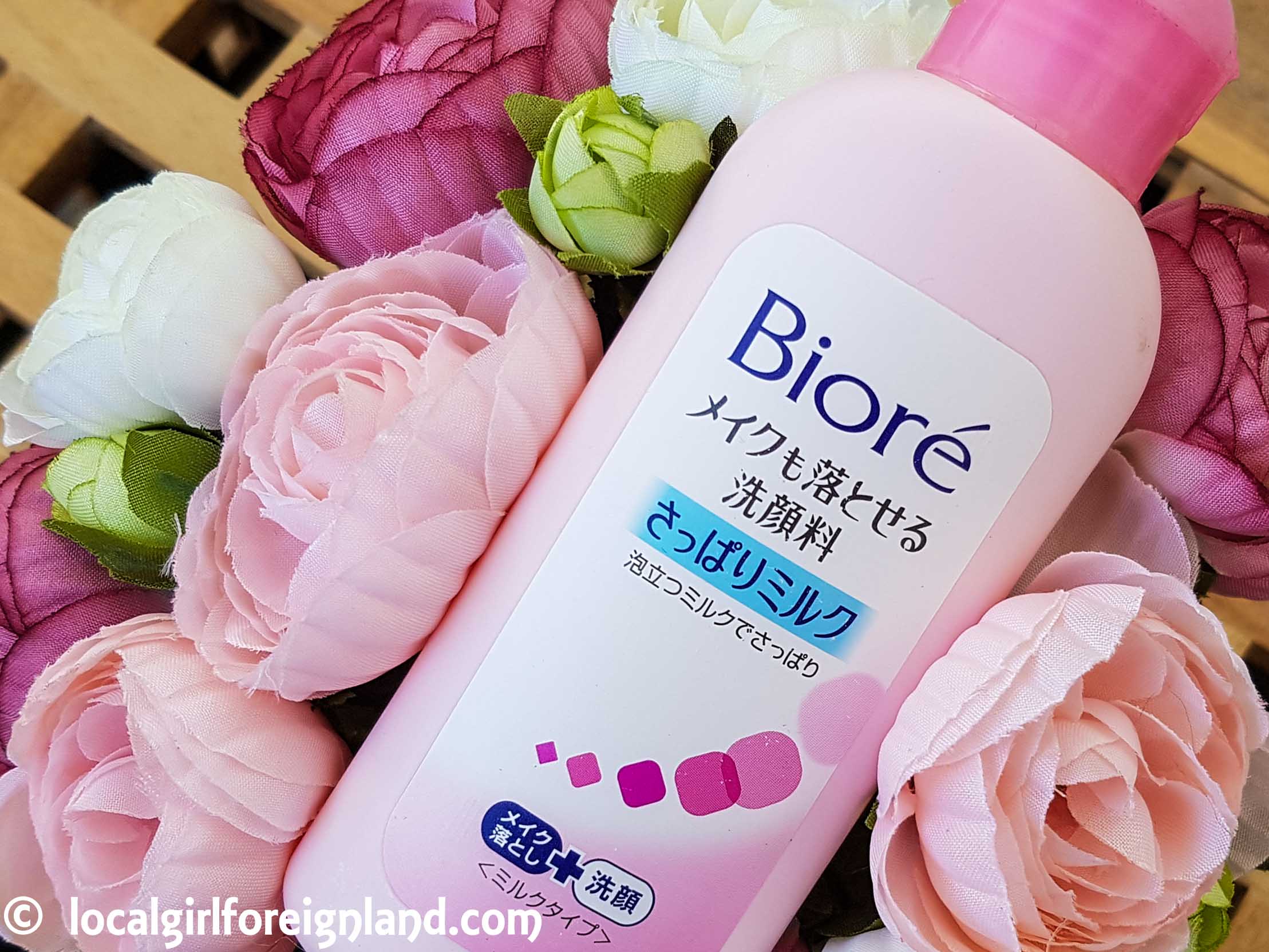 Bioré makeup removal facial cleansing milk is effective sunscreen and makeup remover. If you wear a full face of Bareminerals, this cleanser is sufficient for removing everything. It does struggle to remove waterproof mascara and long lasting liquid foundation. I always double cleans, so I usually use this after cleansing oil anyways. On my bare face days, this is an effective one step cleanser. I love how it makes my skin soft and fresh after use. No tightness experienced.
It is a fab gym bag cleanser, because it comes in a compact 120ml bottle. A little goes a long way with this one though. A small drop can make a LOT of foam.
Repurchase? Yes. Keep the bottle. It comes in refill sachet as well.
Backup? Yes. I don't know why, but this one is hard to come by outside of Japan. So when I do buy, I buy back ups.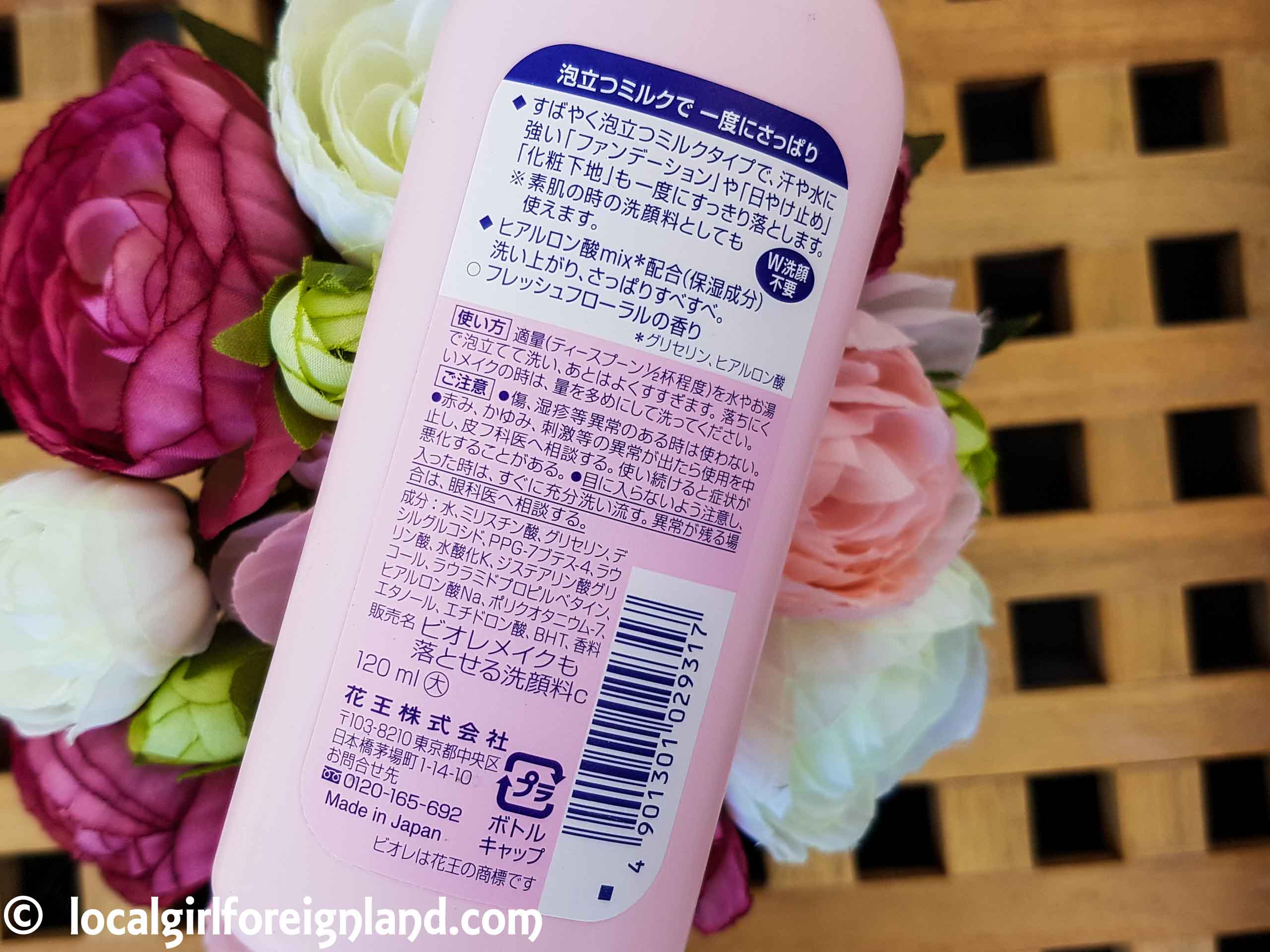 Bioré Makeup Removing Cleansing foam (ururu instant foaming wash) 160ml
Made in Japan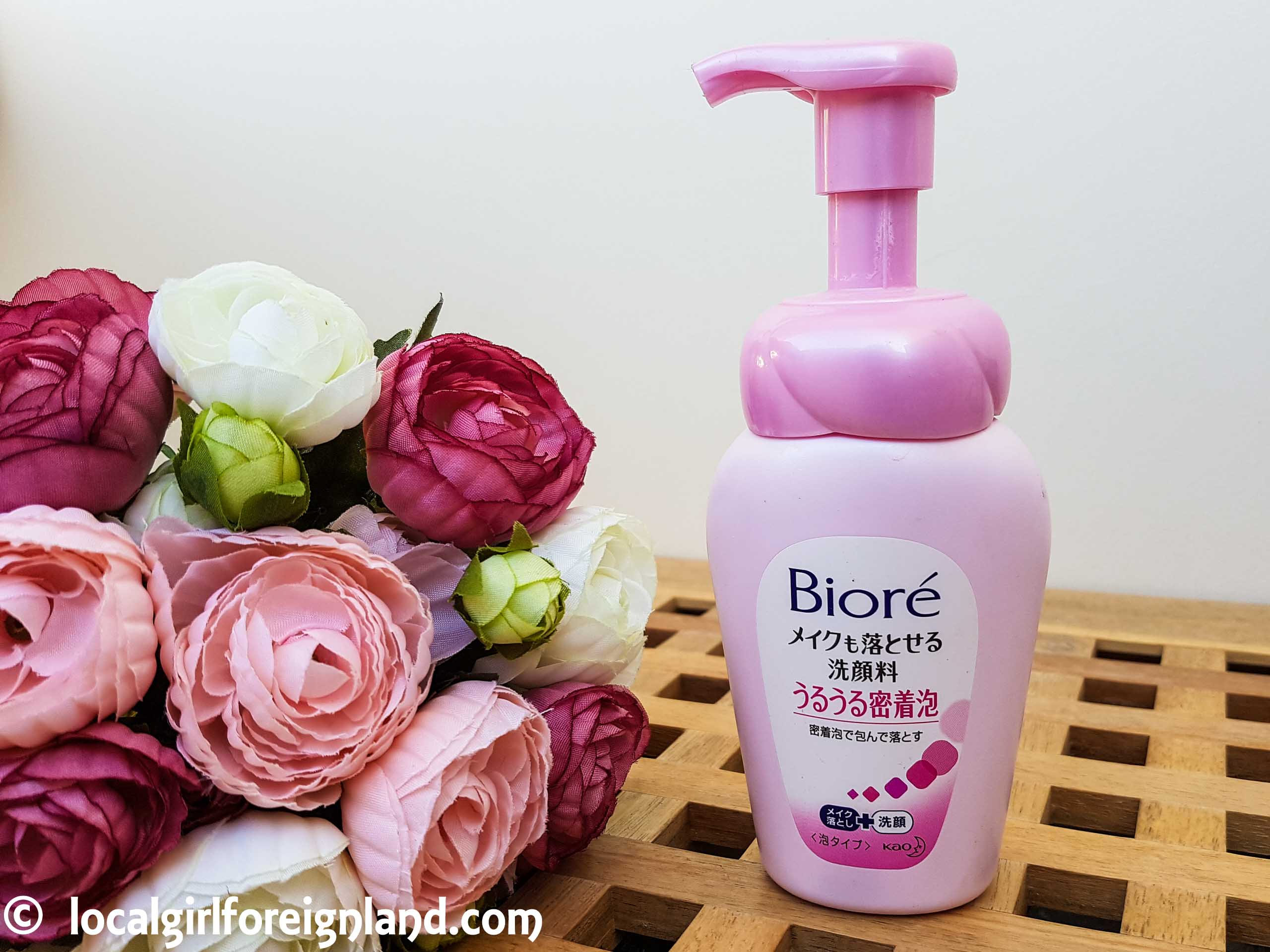 I have not used this to cleanse my makeup before. The Bioré makeup removing cleansing foam feels so mild that I've never even tried using it as a makeup remover. I bought this for my morning routine because it is super light and I love the floral scent. It is very gentle and my skin is left feeling supple after use. I do not use any toner after using this cleanser.
The reason why I prefer the other 2 Bioré foam cleansers over this one is because I feel that ururu instant foaming wash is only good for my morning routine. It is not as versatile as the other 2. The packaging is also quite bulky. My bathroom is tiny. It is still an enjoyable product and I have repurchased in the past. This one comes in refill sachet as well.
Repurchase? Maybe.
Backup? No.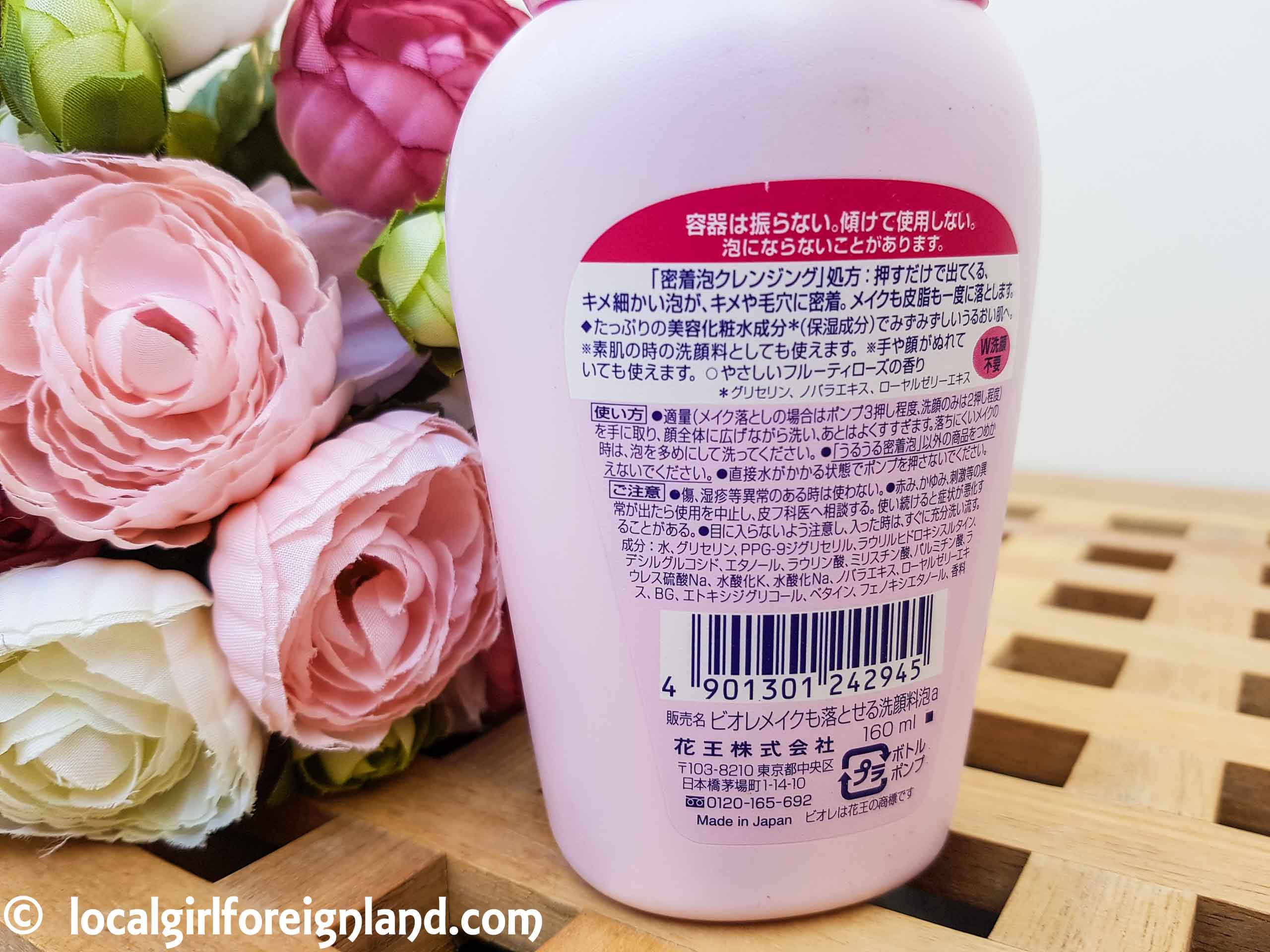 Bioré Makeup Cleansing Cream 200g
Made in Japan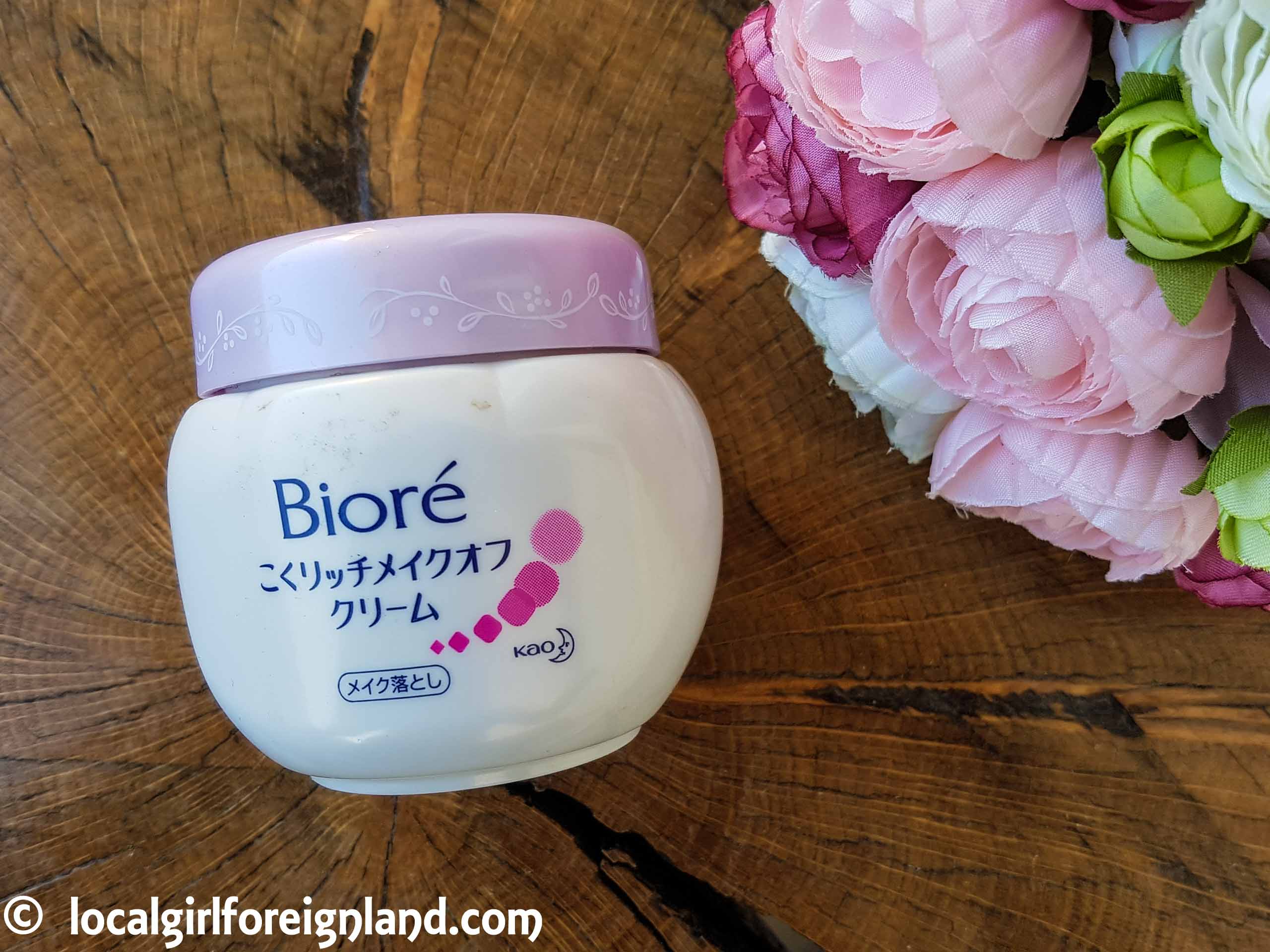 Just like its name, this thing felt exactly like a facial cream. The way to use this is to massage onto dry skin and then rinse off. I find it to be completely useless and leaves my skin feeling coated and a bit buttered. Sometimes I even think that my face was more dirty after I use this stuff. So yes, you can guess that I don't like the Bioré makeup cleansing cream.
In the ingredients list, it has SLS, but this thing did not foam up no matter what I do (tried with brushes, nets, kojak etc). I was determined to finish the jar. It was a painful process. The sensation was just horrible.
On the back of the jar, it recommends rinsing the face further with Bioré cleansers. So double cleansing is a must do if you decide to try this one out. Clearly, this product and I did not get along. I don't like this one bit. The fragrance is the most floral amongst all the  Bioré cleansers mentioned in this review.
Officially the worst Bioré product that I've ever tried.
Repurchase: No ways.
Backup: Will throw away, if I have any.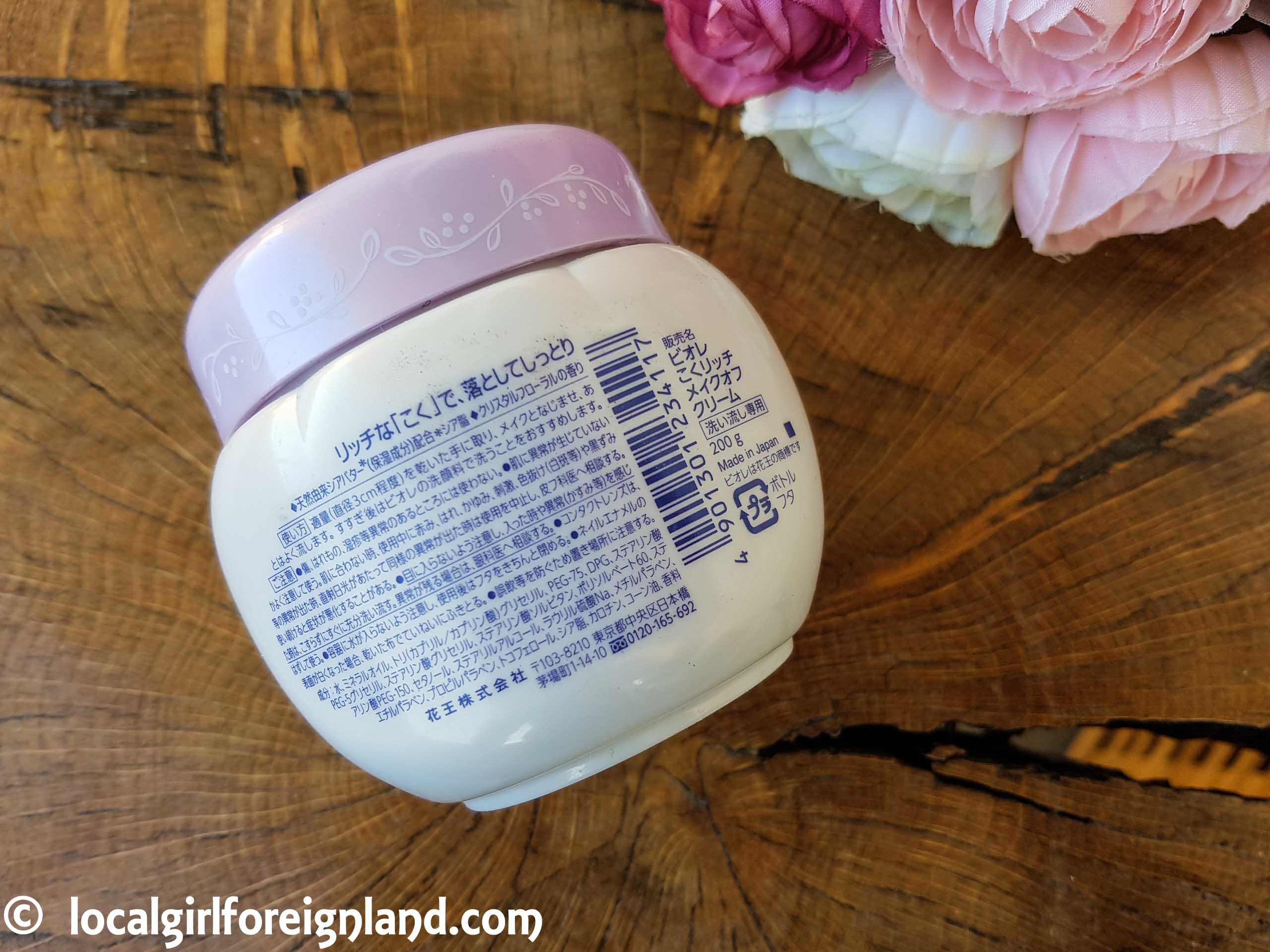 All products mentioned has a soft fruity/floral fragrance; all listed as the last 2 ingredients. These days I do avoid using product with fragrance due to a sensitivity that I have developed after I hit 35. Yup, aging sucks. Strangely, I didn't react to these products at all. It could be because I have used Bioré on and off for many years?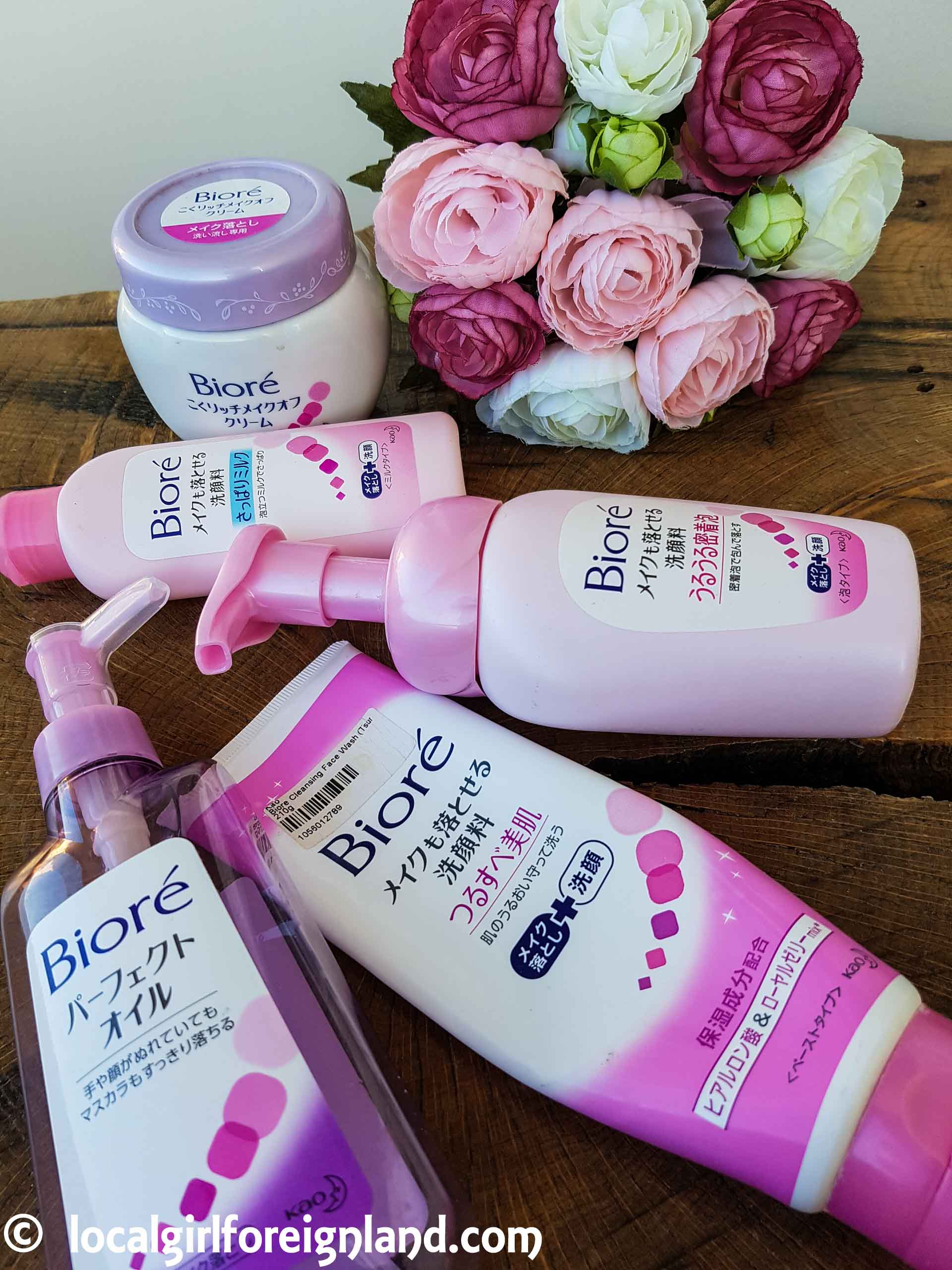 Where did I buy my goodies?
I am a very old school person and have a strong preference to only buy from physical stores or brands'official website. Otherwise, I will verify with the brand (email / their website) if the stockist is official.
So that's it for this round of empties review. Have you tried any of these Bioré cleansers before? What's your thought?