Here's my 10 Prague highlights. I was in Prague for a week and travelled at snail speed. This is more of a list of 10 things that I've enjoyed (or appreciated) while I was in Prague.
Beautiful stone roads
Almost all of Prague 1 pedestrian are covered by these stone roads. Did you know that these roads require hammering one by one? I came across some workerS working on the side walk. The picture here is literately showing how they hammer the stones one by one. Respect.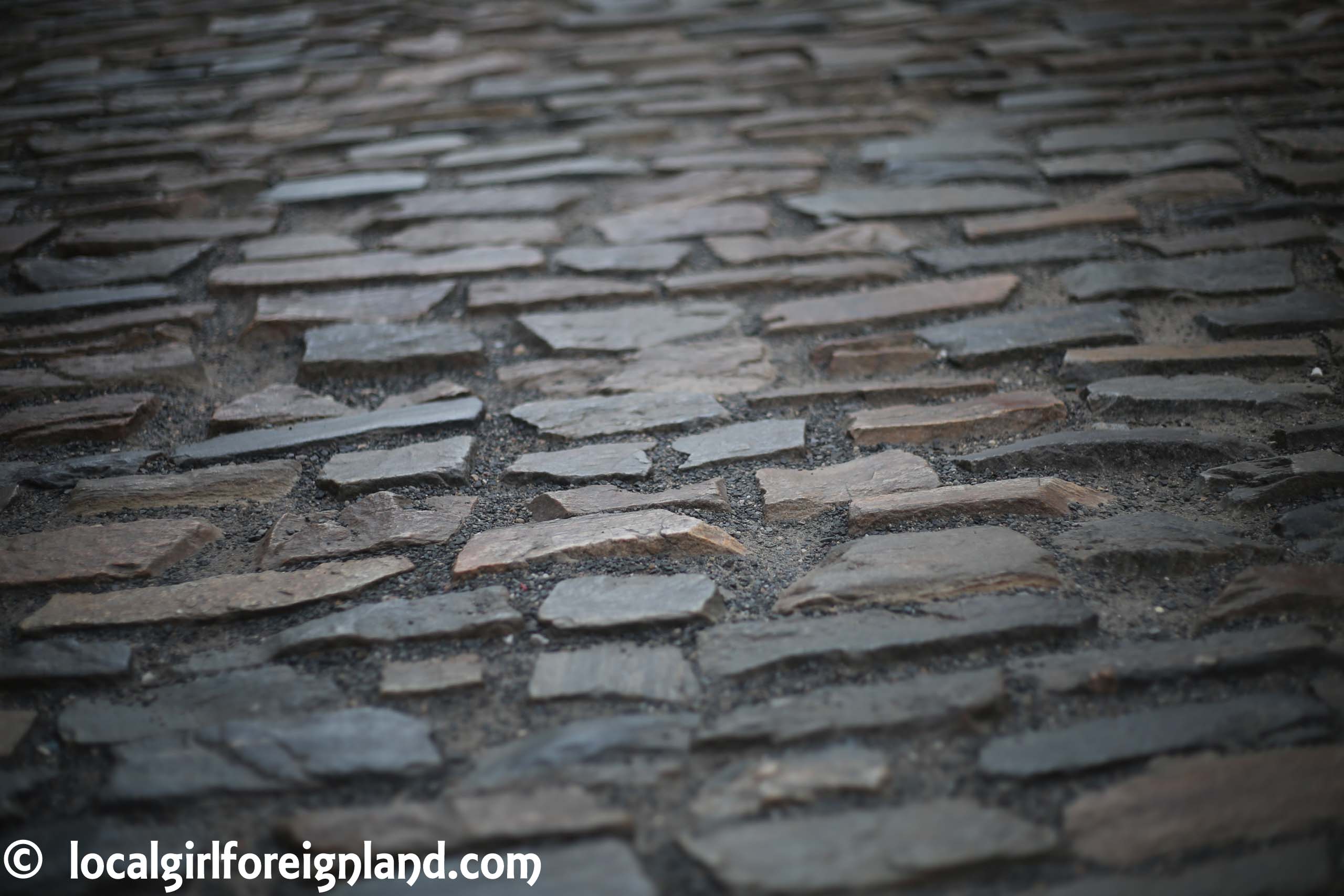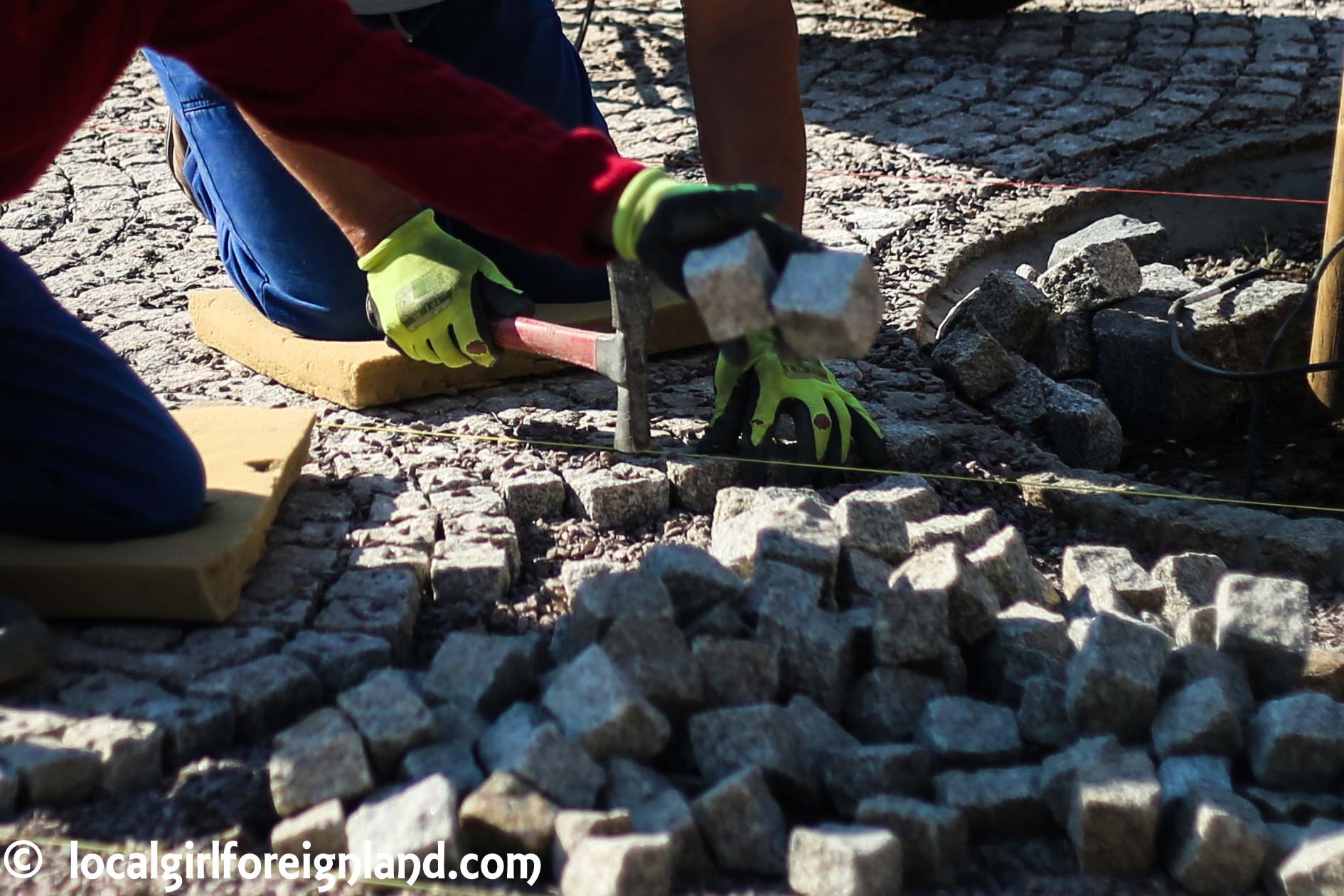 Prague astronomical clock's audience
Yup, that's right. The highlight is in the expressions of the people looking at the clock show. Watch the actual clock show for yourself first, of course. Afterall, this is the world oldest running astronomical clock! However, the reaction is the real show stopper 😉
Concerts inside cathedrals
I kid you not. You can watch orchestra concerts starting from 20 EUR inside stunning venues every night of the week. Many churches (or cathedrals) are concert halls by night. With gorgeous venues like these, why will anyone say no?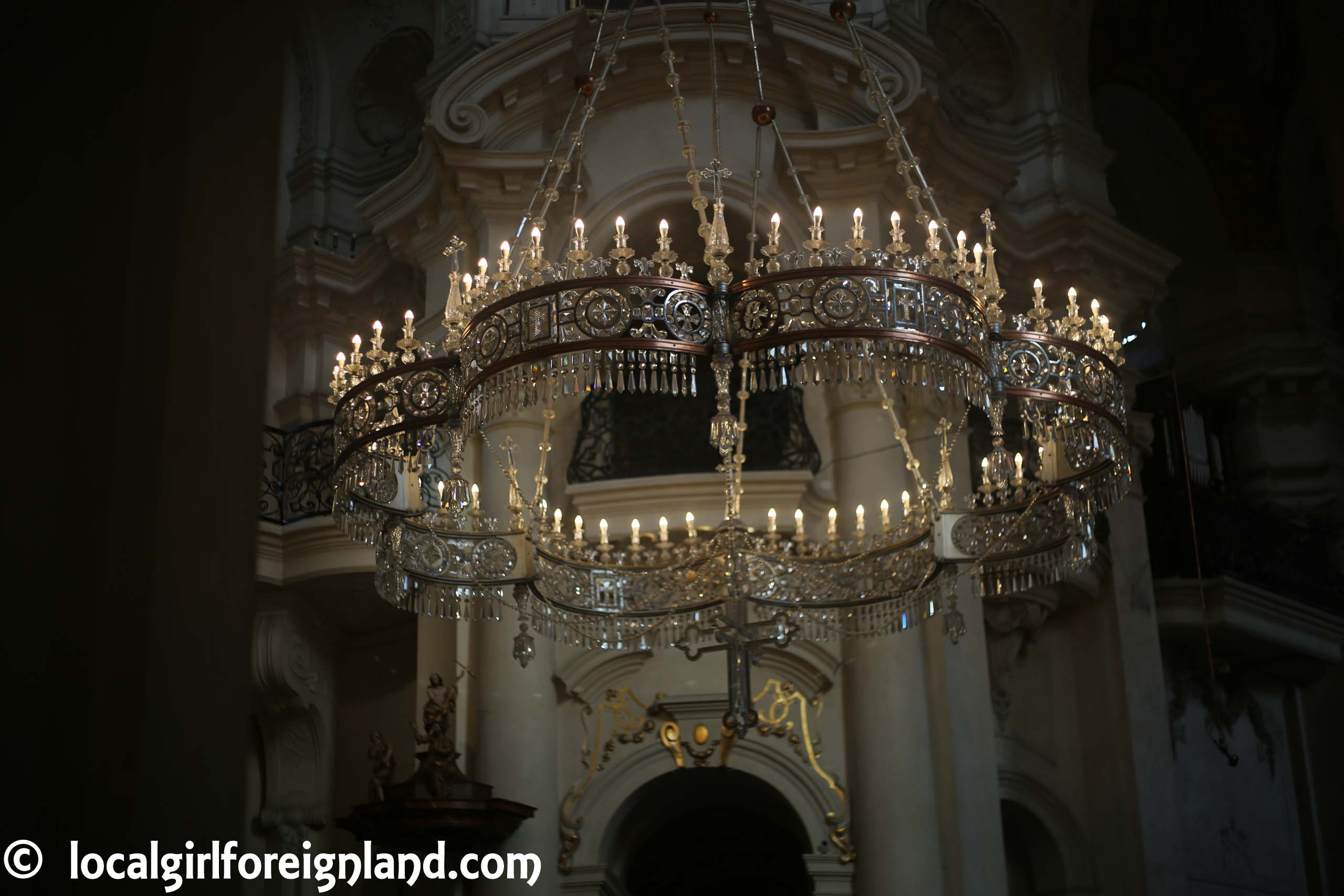 Unimaginative names
At some stage, Prague never used street numbers. So for addresses, shops / restaurants had (still have) names instead. The names are unpretentious and just plan cute. I love the "call a spade, a spade" sort of names. With todays' marketing over drive media, this was a breath of fresh air to me.
Guess what the name of this restaurant? Hint: the theme of the painting is? Answer is at the bottom of this post.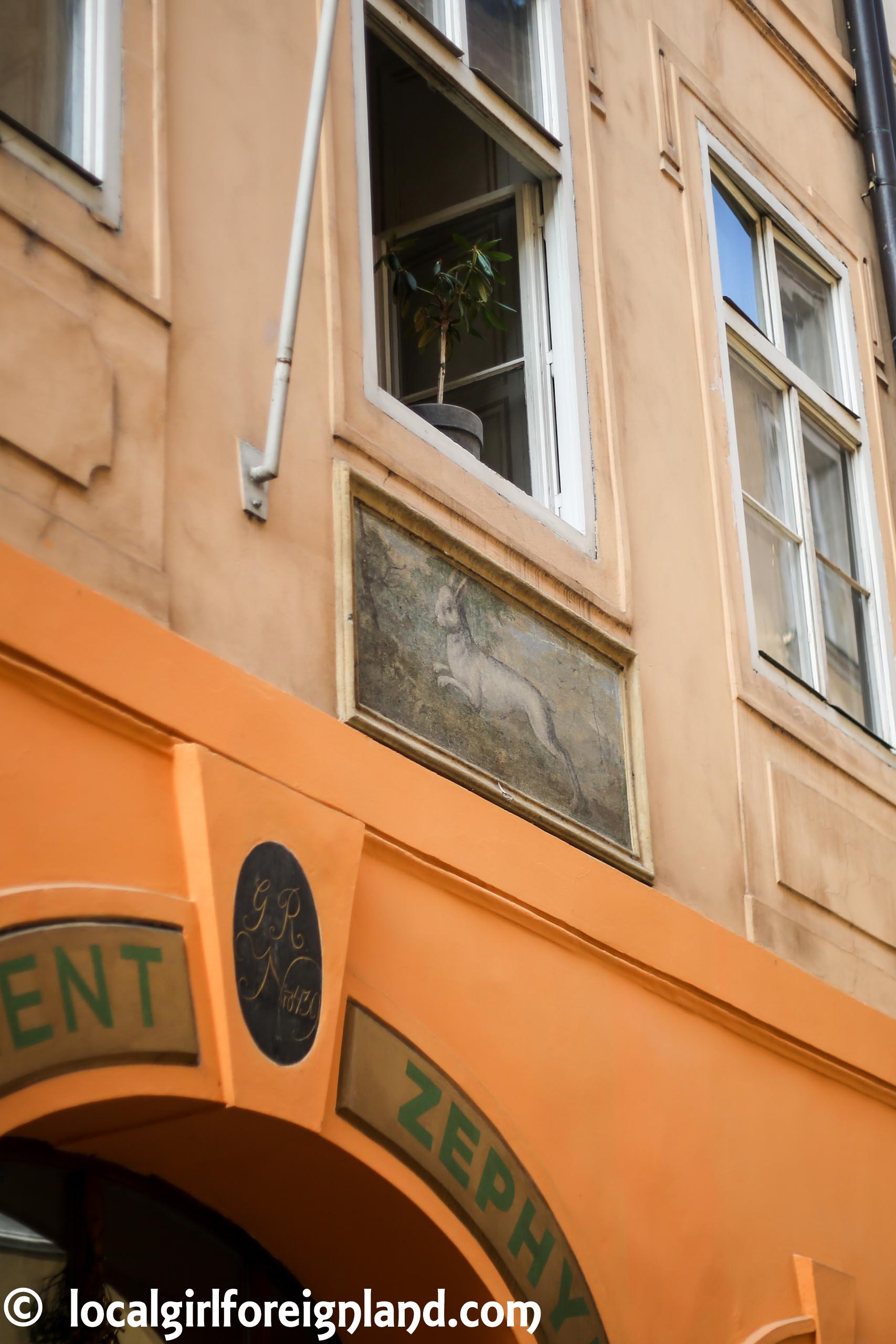 Streetfood stand – sausages, grilled pork & beer
At around 2 eur per 500ml beer at food stands, it was pretty difficult to resist. Plus, who can resist the smell of grill meat?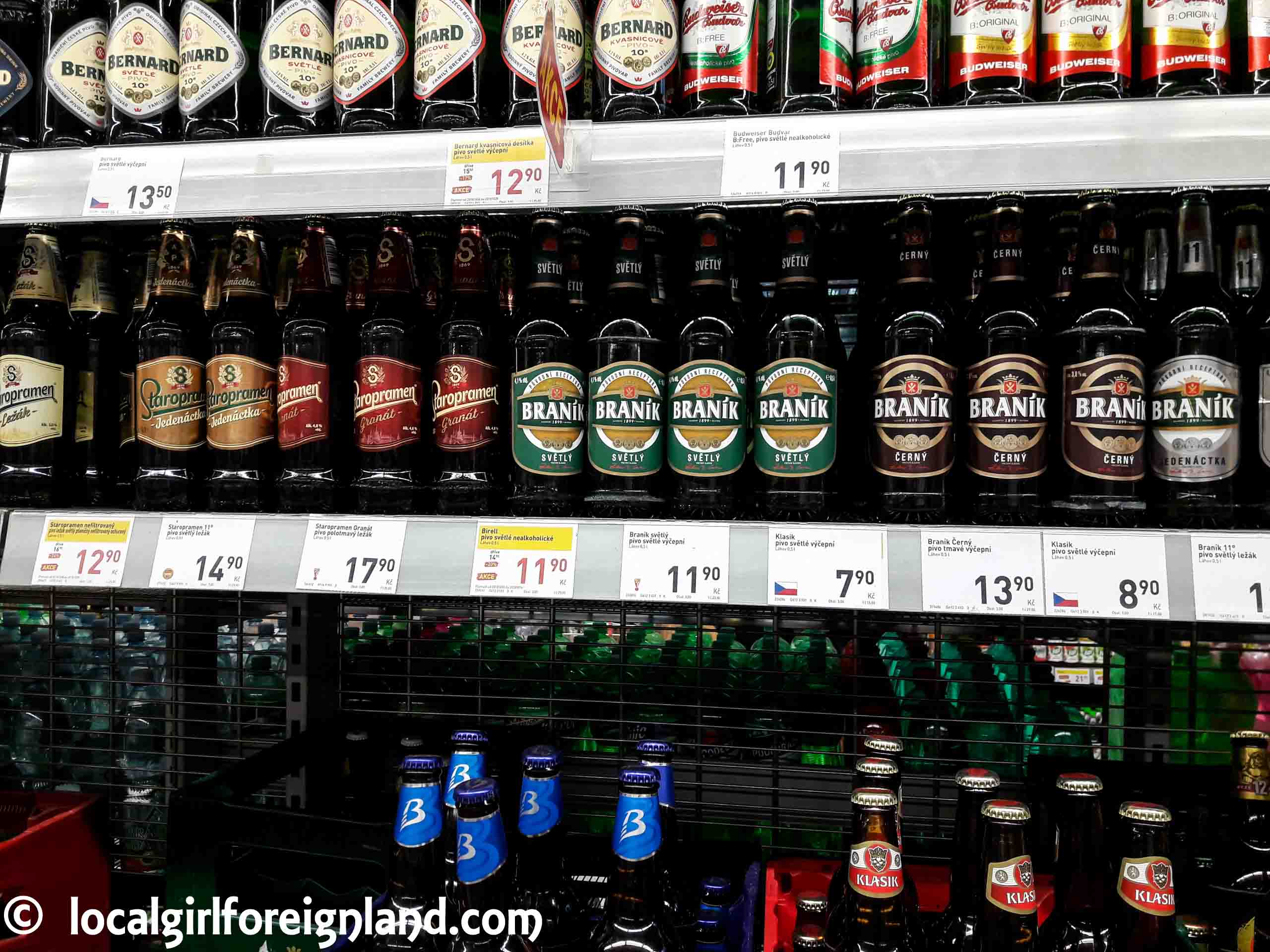 While the grilled pork are super yum, please be mindful of specifying how many grams you wish to get; else you're in for a nasty price shock (refer to my post on scams).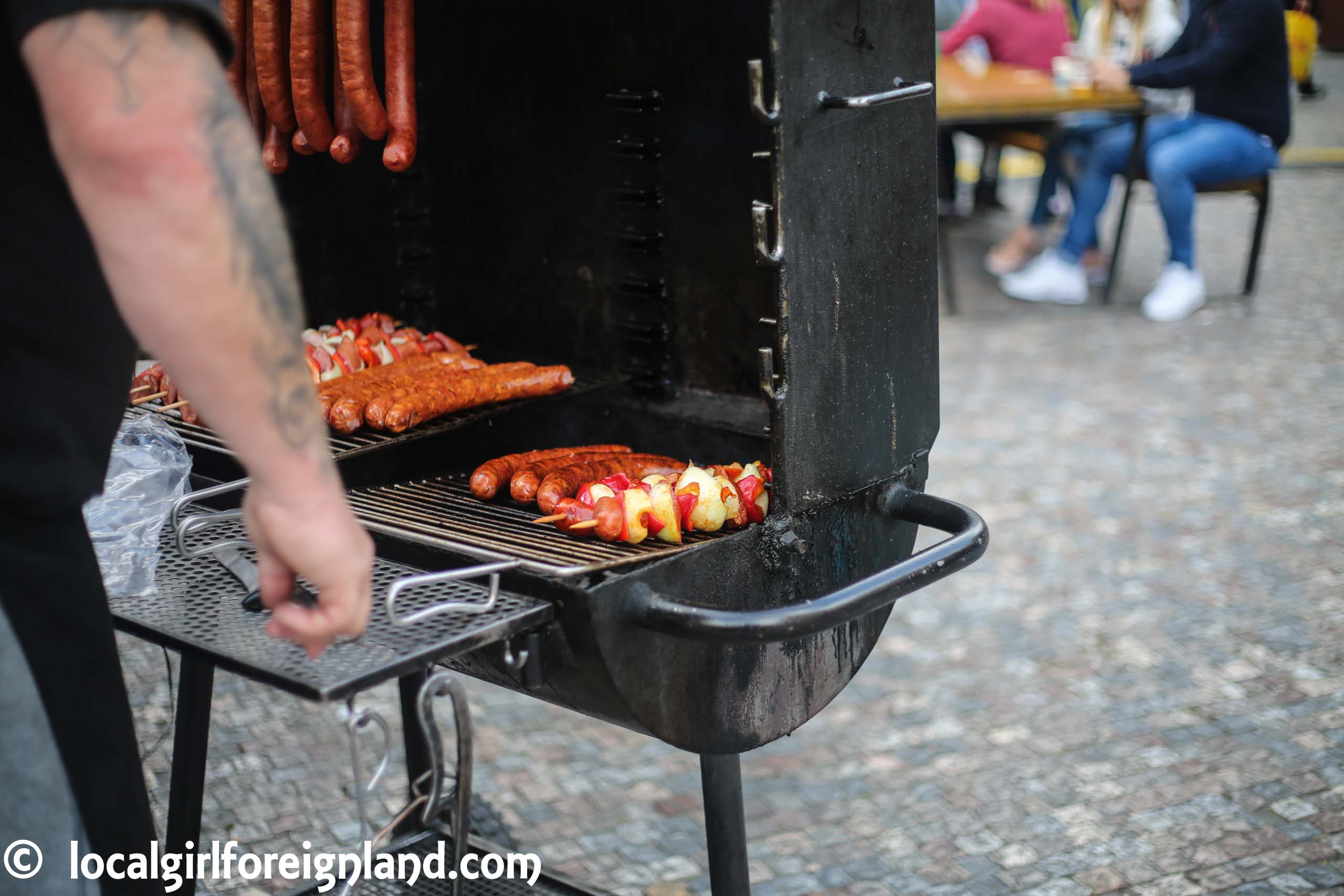 Swans and Charles bridge
Seriously, it was full combat mode to take a "stroll" on the infamous Charles bridge. I had a far better time by looking at the bridge from a distance. The walk on that bridge is really very over rated.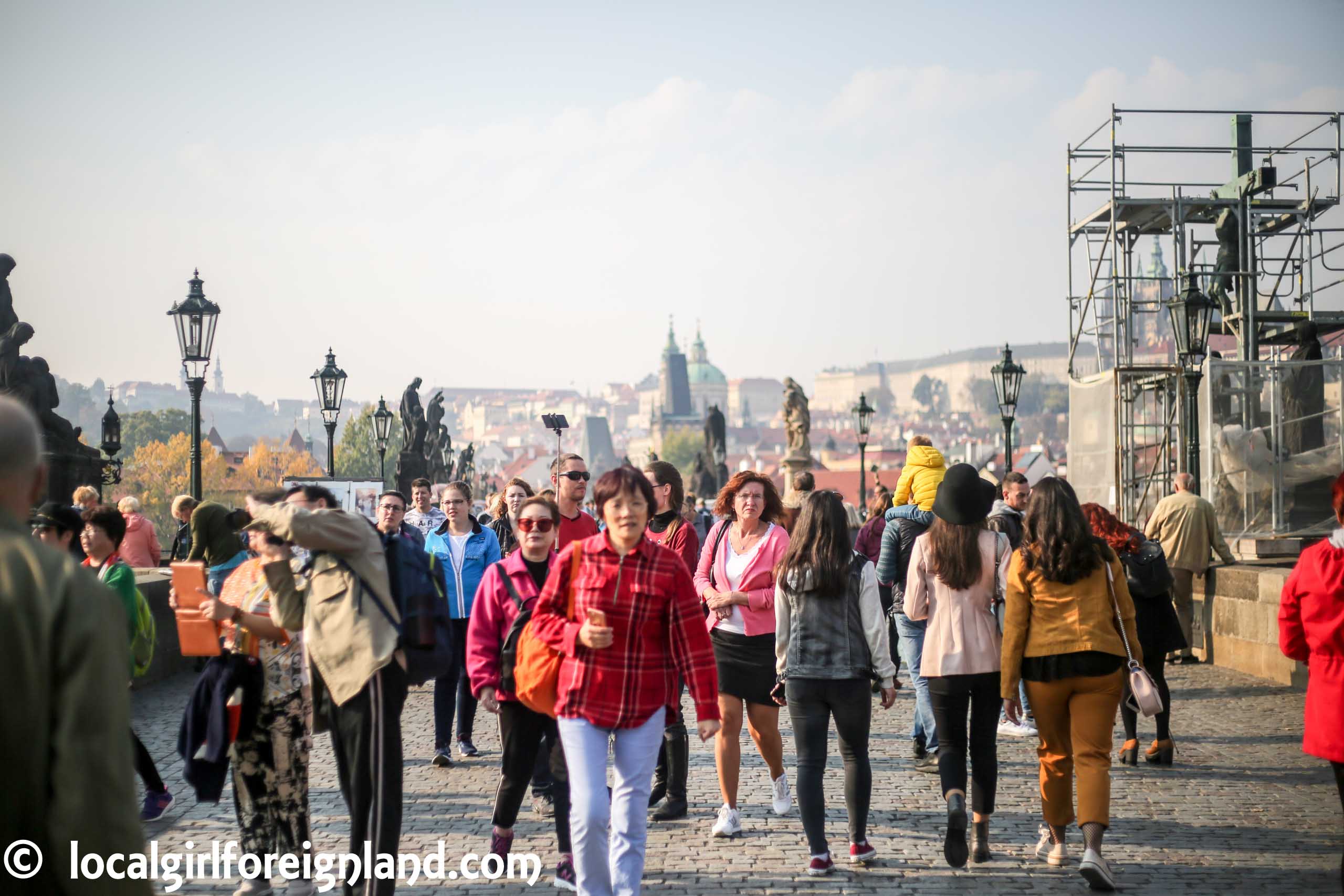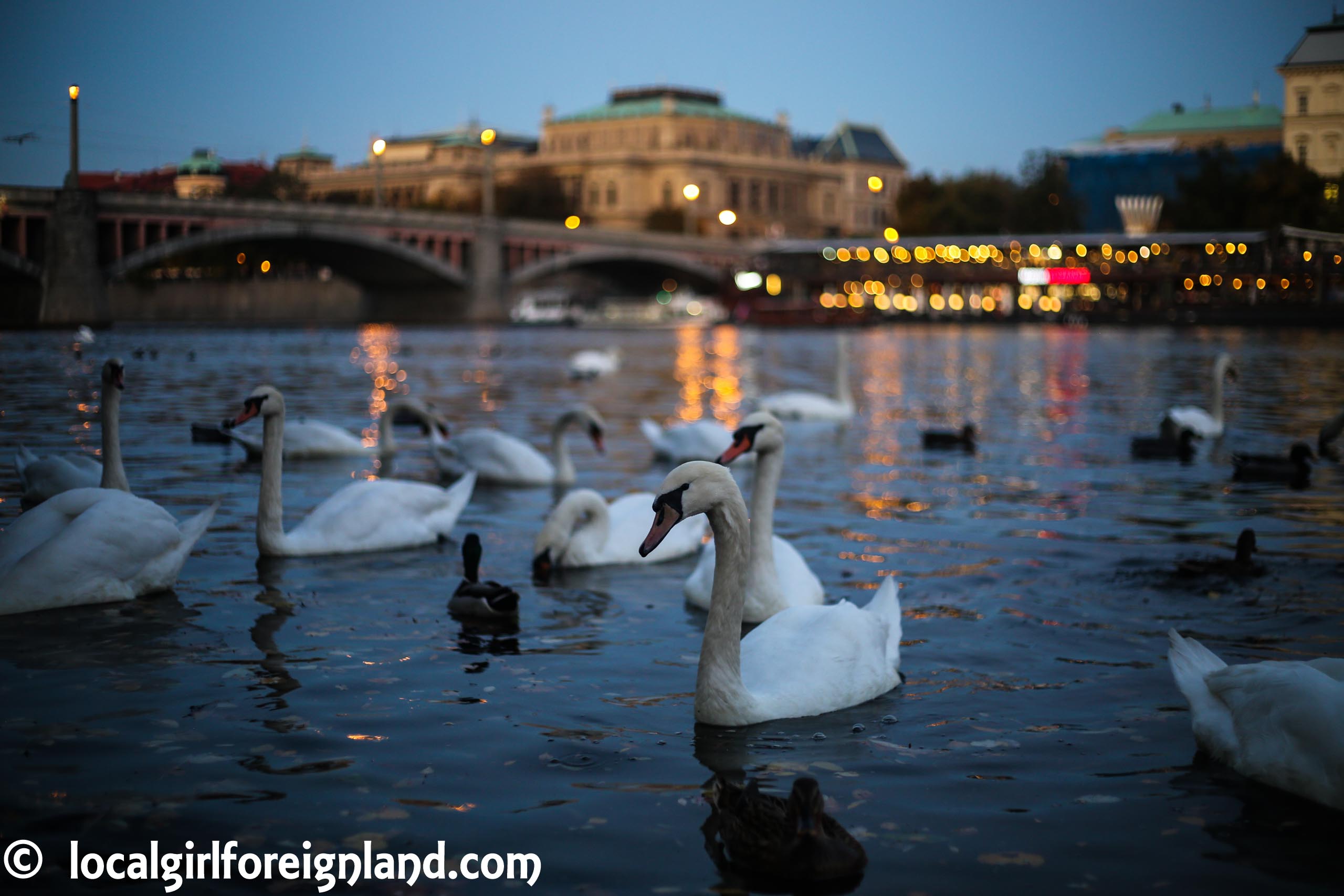 Tall, broad, tough-looking police force
I went there in October and police was everywhere in Prague 1. Not sure how many policeman was on duty, but to me I saw 2-3 police every 15min or so – old town square, lesser town, Prague castle (okay, that place was like you see police everywhere at all times). Sometimes it felt like their police spawned.
Calories don't care
There are 2 crazy local food that I think all visitors should try at least once:
Trdelník (or trdlo)
Bread dumpling
Alright, trdelník is a grilled short cake usually stuffed with ice cream (and chocolate, fruits, sweet sauce etc). The dough was dipped in a cinnamon and walnut (or nut based) flavoured sauce before grilling… Can you feel the intensity? Yup, this is a must try.
Czech bread dumpling offered me an unparalleled instant sensation of food coma that is normally experienced after Christmas lunch. I had no idea that such a dense food exist. I literately had 2 pieces out and I was fulled for the next 8 hours. This is a local-local dish. No matter how dense, you have to try. Best paired with goulash (beef stew).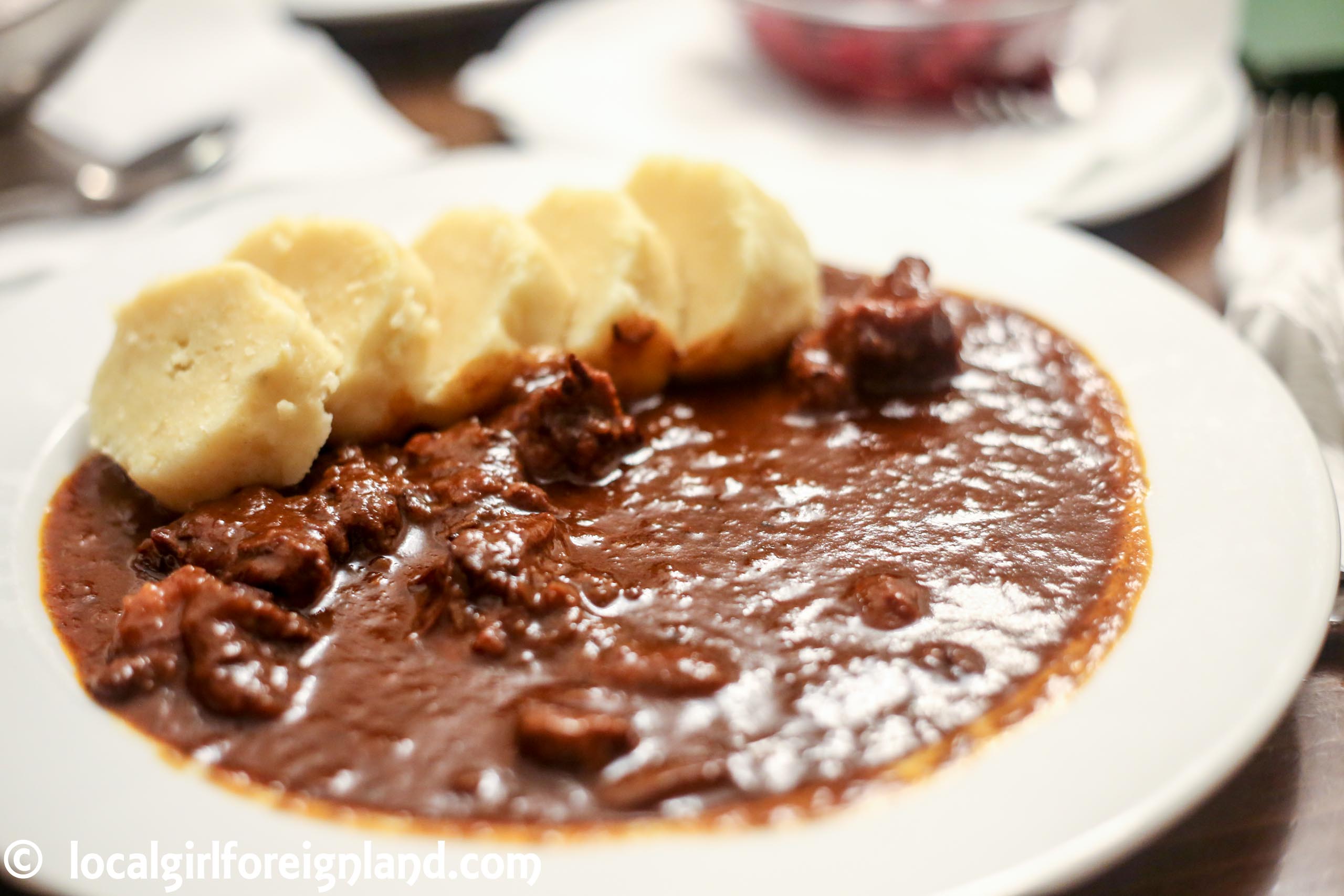 Unless you're a professional eater, I recommend pacing yourself and try these 2 local delights on a separate day.
Remains of the Jewish community
Before war world 2, there're around 110 thousand Jews living in Czech. More than 80% were killed during WW2. Today, there're less than 4000 Jews living in Czech. A dark time in European history, but I think it is important that we don't forget how the silent consent of the majority kill thousands of people.
The "Jewish museum" is a series of synagogues and other buildings. There are 3 "routes". There are no singular building entrance fee, you have to buy their bundle tickets even if you're only interested in visiting one place. Within the Jewish quarters, I highly recommend visiting Pinka synagogue (route 2). Inside this museum, it houses drawings from young children who were taken into camps. These drawings are the only evidence that they've ever existed at all. These powerful exhibitions are tear inducing stuff.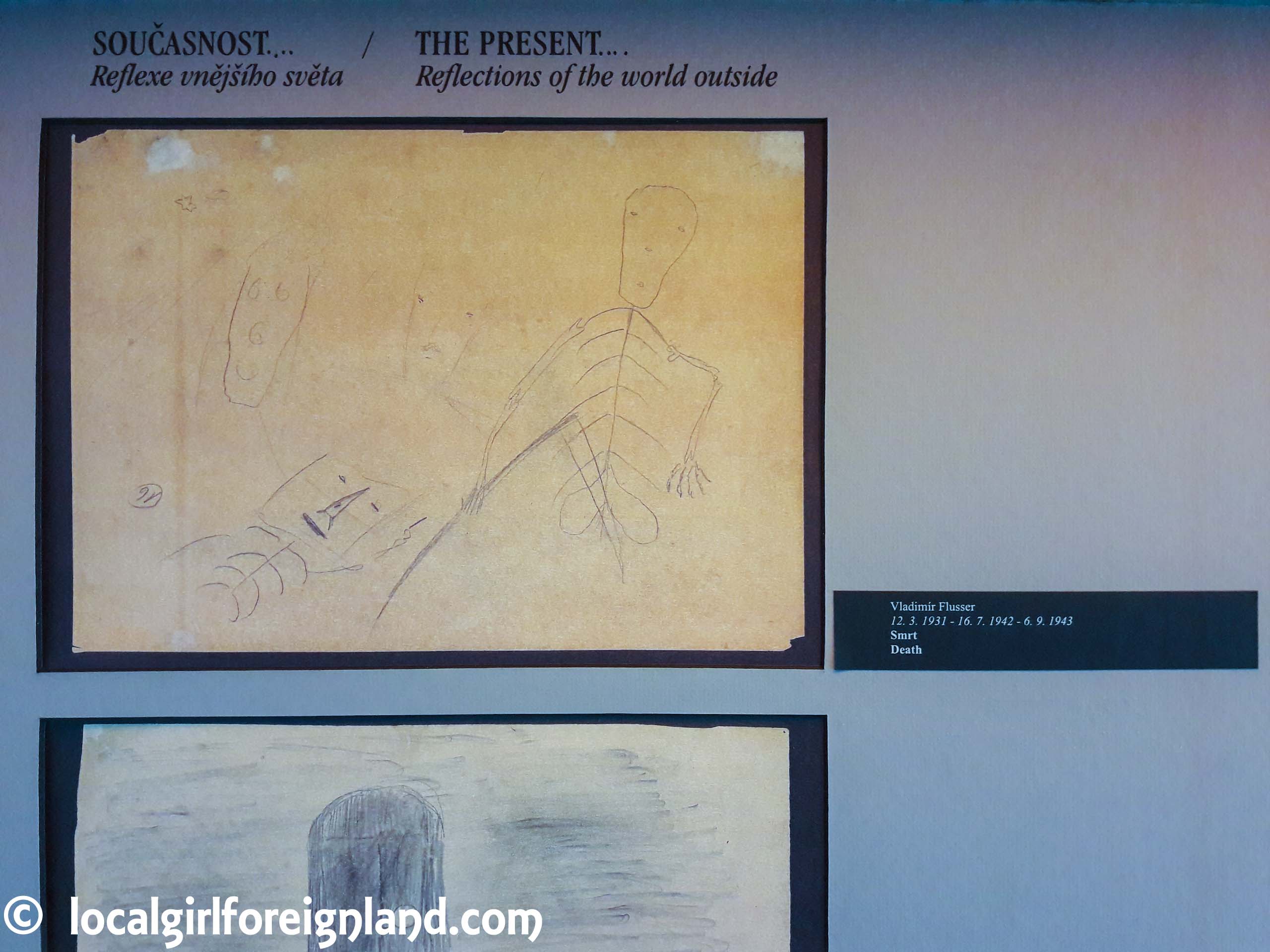 Something that annoyed me: there were no free toilets inside the Jewish museum. I think it was 5CZK to go to the bathroom. I hate paying for toilets.
Stain glass, stain glass, stain glass
The stain glass found in Prague's cathedrals (or smaller churches) are surprisingly refined! Okay, not Iran mosaic sort of level fine, but it is right up there! It honestly makes the stain glass in St Chapel (Paris) looks kinder garden. Walk into any cathedrals in town and you'll find stunners. Some doesn't allow photos, but don't let those unassuming chapels pass you by. They're STUNNING inside.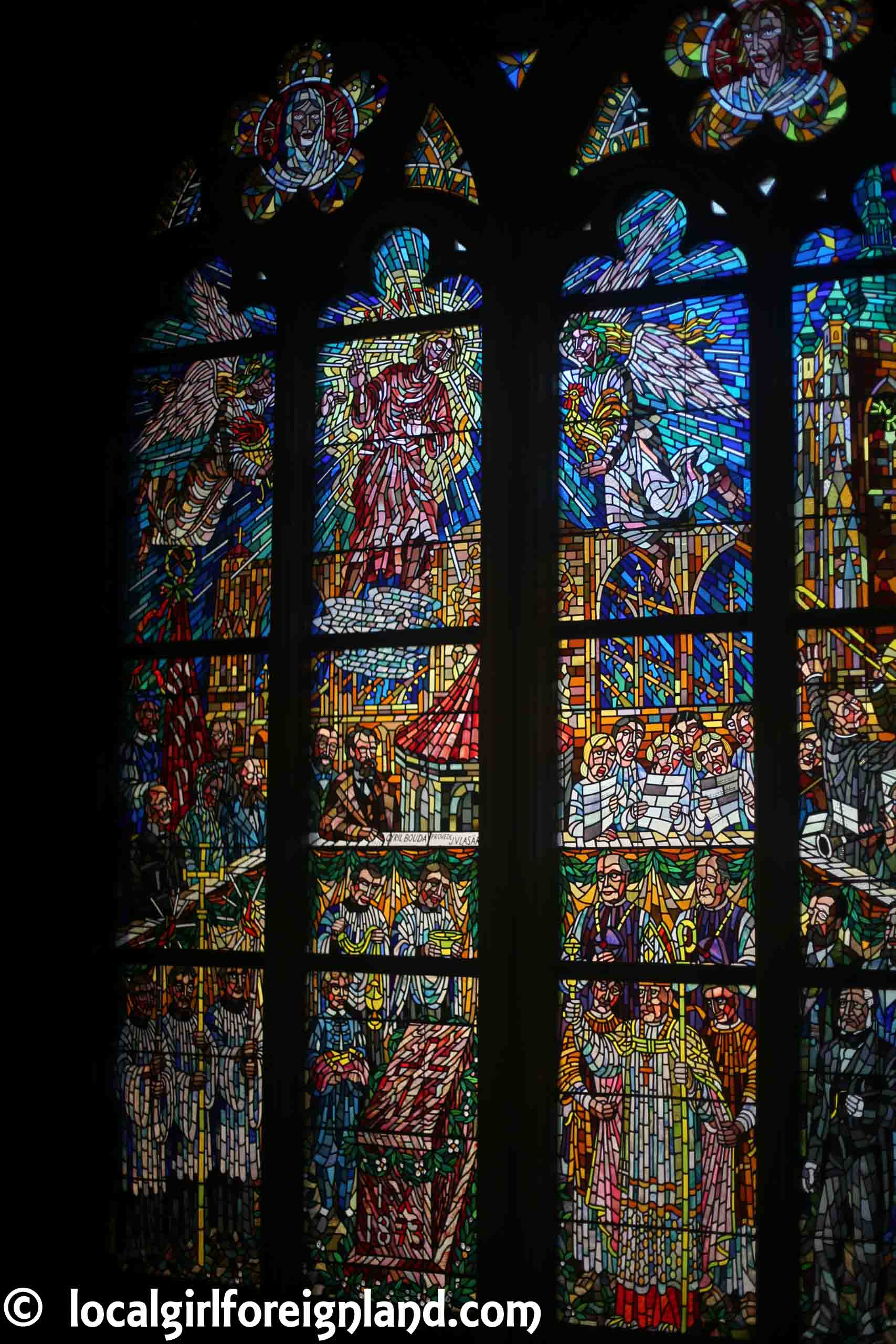 That's it for my 10 highlights of Prague. Have you been to Prague before? If so, what's your highlights?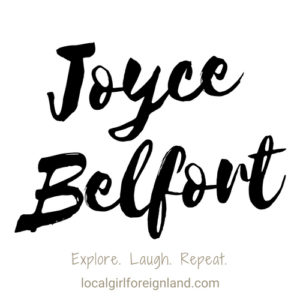 Twitter / Instagram / Facebook / Google+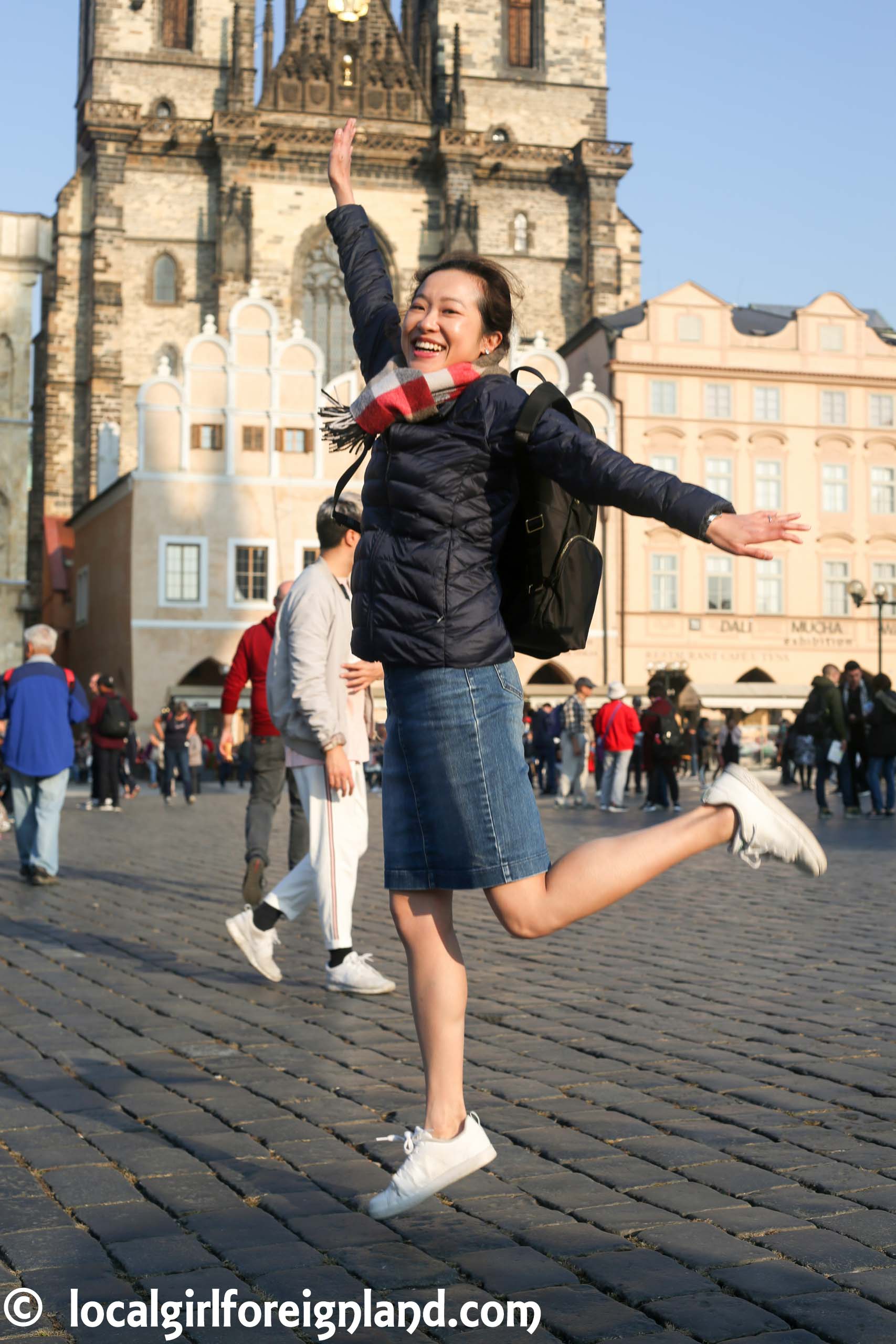 The restaurant name is: The Hare (Restaurant U Zajíce)