Here's my lists for Prague's top scams and how to prevent them. Okay, scam is a strong word, but you know what I mean. This list comprises of some out right scams and unsavoury (sneaky) business tactics. This maybe a strange way to start my Prague article series, but hey, Prague is a well covered topic amongst travel blogs. Why not start with something practical?
1 ATM Exchange rate scam
No kidding, all the ATM is out to screw you over by offering you something like 20 – 23 kurona to a EUR. The norm is closer to 25 kurona to a EUR (exchange rate is based on October 2018). Don't trust the ones when you land in the airport either. They also use this technique.
How to prevent ATM exchange rate scam?
The machine will ask you if you agree to a crappy exchange rate e.g. 21.3 (which is BS). The right way to proceed to click NO. It will then lead you to another screen to scare you with red/green buttons, continue to refuse their exchange rate. At the very end, if you refused, you'll get a better exchange via your own bank.
2 ATM scam
Fake keypads are installed and the machine literately steals your card information. Another popular one is filming you pining in your code and the machine takes your card (yup, bye bye card).
How to prevent ATM scam?
Only use machines that are in the bank or indoor ATM. Always block the pin with your free hand and ALWAYS ask for the printed receipt.
3 Money exchange stores scam
There are cash exchange stores all over Prague. They promise fantastic rate AND 0% commission. Avoid at all cost!!! Some of these stores give you fake money or the Russian ruble (1 EUR = 75 ruble, 1 EUR = 25 kurona). Another popular strategy is to force you to buy things.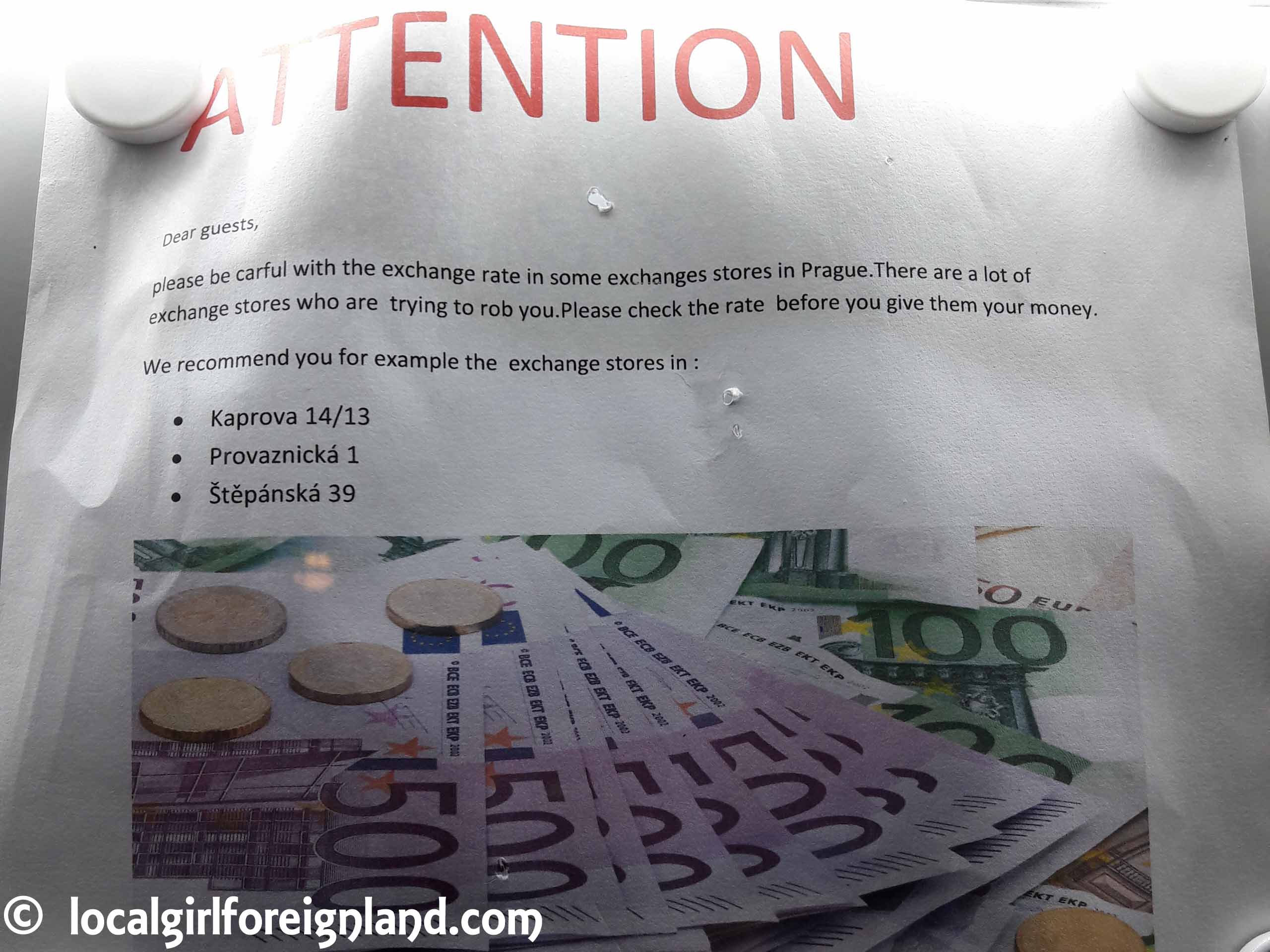 Money exchange is NOT regulated in Prague. I highly suggest that you avoid these stores at all cost. Even the locals advised to avoid these stores, so why will you try them out?
How to prevent money exchange stores scam?
Avoid these stores like the plague. Use ATMs instead.
4 Store and museums scam
At every store and museum, you'll come across 2 prices – one in kurona and one in EUR. Guess what exchange rate is offered if you take the EUR option? Yes, even at major attractions, they still do the crappy exchange rate thing.
When it comes to buying jewellery (Pragues' garnet and amber are quite famous), usually you can get the best deal if you pay in cash in kurona. Don't be shy to bargain 😉
How to prevent store & museum scam?
Always ask to pay in kurona (by cash or credit card).
5 Fluffy and cute scam
Money to these polar bears are not going anywhere to save the actual bears. If you're dropping your hard earned money, just know that you're paying for entertainment.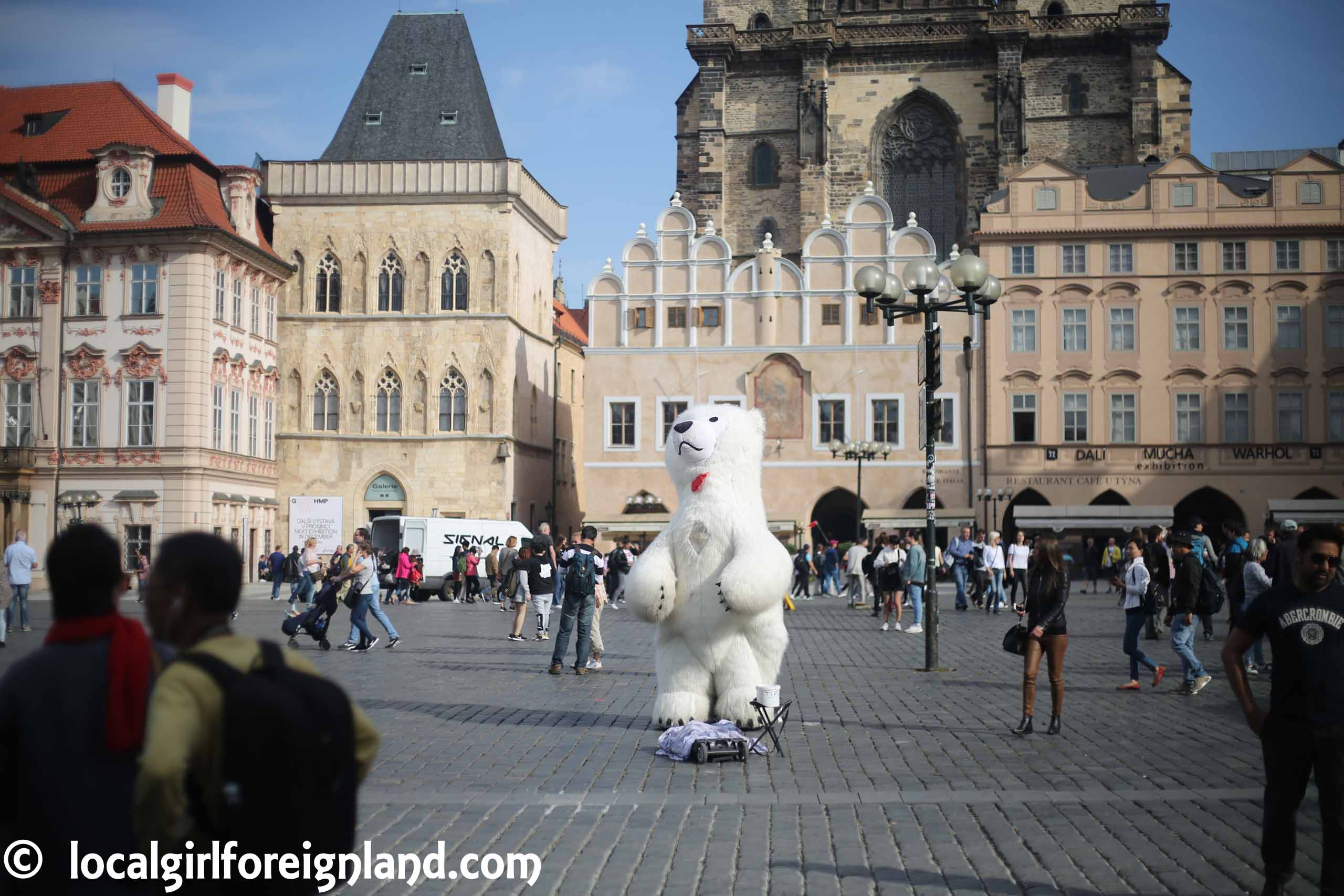 6 Restaurants scam
There is no such thing as freebies. If there's some nice bread or pretzels on your table (which you didn't order), ask the waiter to remove them… else, guess what? You'll get charged. Some nice establishment do offer them for free, however, better ask than be sorry.
Another oldie but goodie… overcharging. Like you're a table of 3, but ended up being charged with 6 mains. Also, some restaurant automatically adds service charge to your bill even though it is not listed in the menu as mandatory. Essentially, forcing you to give a 10%+ tip.
How to prevent restaurant scam?
Be vigilant and check your bill EVERY time. e.g. how many beers did you order? how many main dishes did you order? etc. You're not legally required to give a 10%+ tip.
7 Food stands scam
Some grilled meat stands do not specify that it is 100 kurona per 100g. The vendor proceeds to cut you a large piece… use your imagination for what will happen next.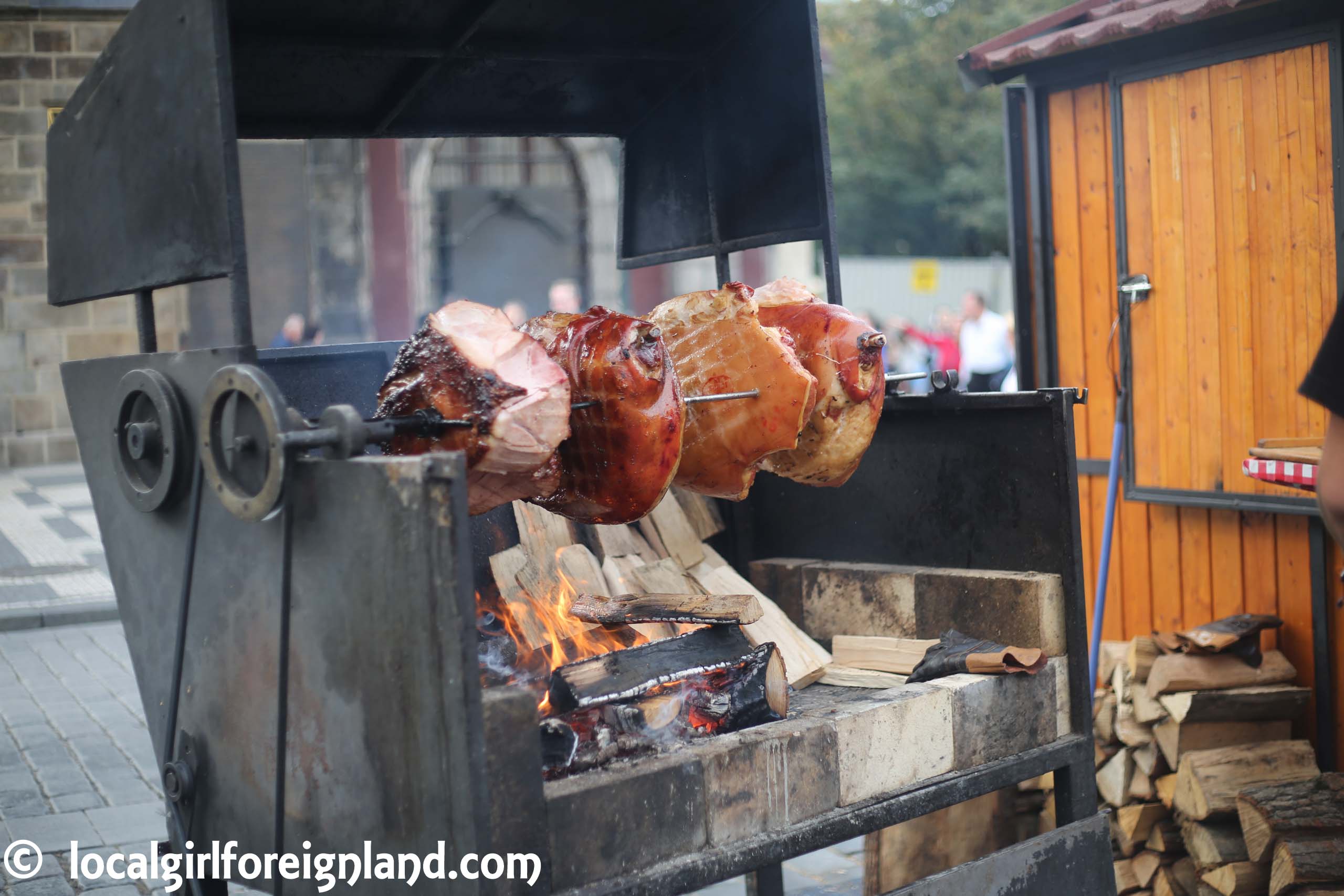 This scam does extend to proper looking restaurant too. Except in the restaurant, they have the "price by weight" in eligible writing or with a TINY fine print at the bottom of the page.
How to prevent food stands scam?
Specify the weight that you're expecting. Just need to be cautious about these type of things to avoid a nasty surprise.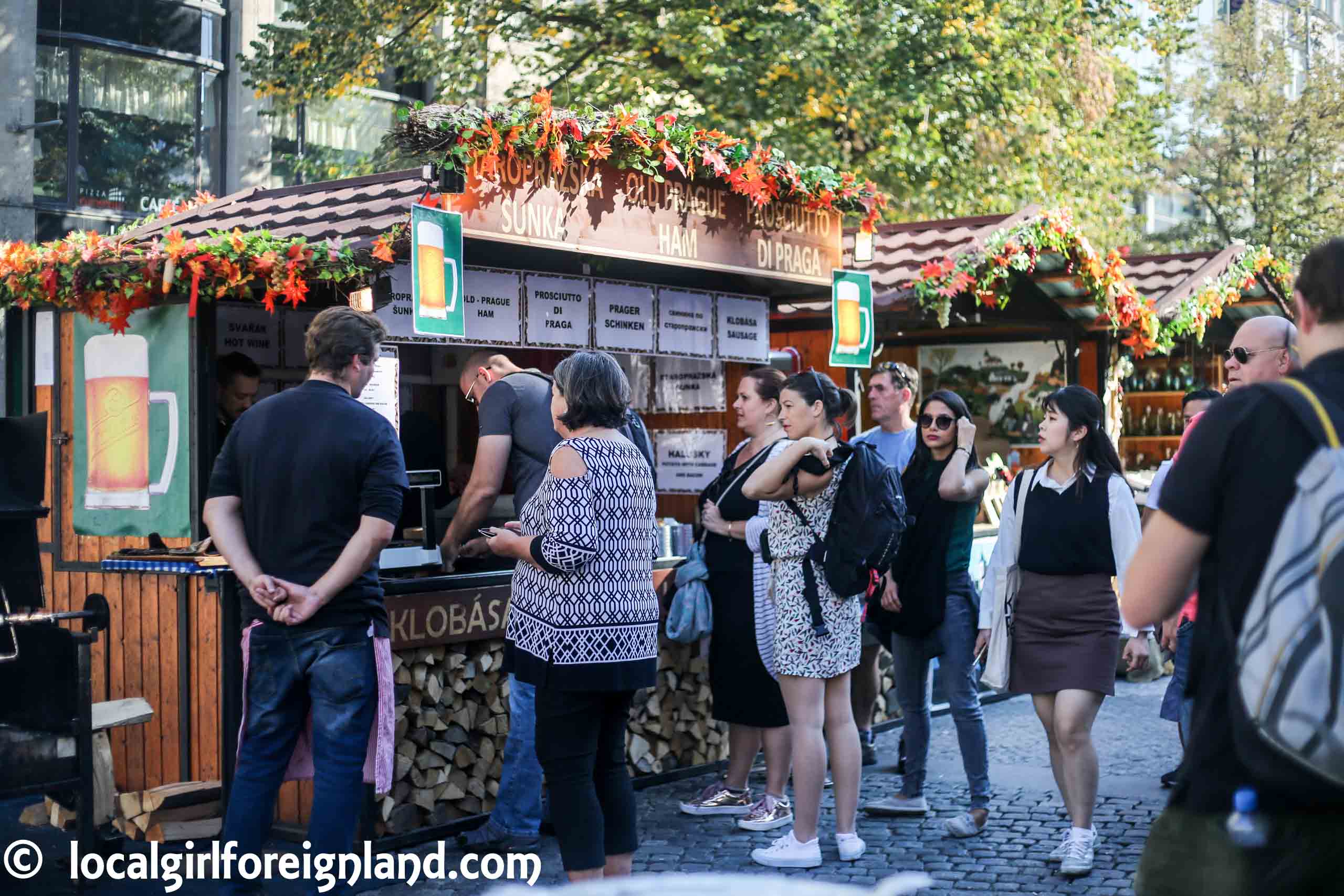 8 Pickpockets
They're everywhere in the Old Town Squares and food stands. They're not hard to spot. These guys are literately looming around watching people. They behave rather strangely. Pay attention to your surrounding at all times (just like any other crowded place). A local told me that Prague has the best pickpockets in the world LOL. Honestly, not sure if he was bragging or joking.
Pickpockets are not scammers, but why did I place it in my scam list? Well, what tends to happen is a hot girl or hot guy will chat you up in a bar and somehow your wallet/valuables will soon go missing and very soon later, the hot guy/girl will go missing too. e.g. handshake resulted in you losing rings and watches etc.
How to prevent pickpocket scam?
Have your bag in front of you at all times, especially in crowded areas. If you're wearing expensive jewellery (rings and watches), avoid handshake / hug request from strangers.
Alright, that's it from me. Do you know of any other common scams in Prague? Please comment down below.