Here comes my 6th instalment for the series 10 impressions of Paris . Time flies. I've been here for 2 years!!! Do you recognise this landmark? 😉
Un: McDonald France have beer & macaroon
Enough said, right? I kid you not. Plus they actually bring the food to your table. However, beer is not part of Happy Meals 🙁 so inconsiderate
Deux: Large quantity implies poor quality
To the French, large quantity is a sign of poor quality. For an example, a buffet at any establishment is perceived to be of inferior quality to à la carte. So that leads to restaurants purposefully reducing the quantity / size to create value for the French market. Take McDonald for example, the food size here is a lot smaller than USA's.
Trois: Philosophy is an high school senior / matric year subject
Best way to teach young people to think a lot, right? It is traditionally the first national exam across France.
Quatre: Schools do not teach religious study
That's right. The public schools only teach history of various religion (mainly the religious wars), but do not teach the value of each religion. Not knowing about different religions, believes and traditions is such a dangerous thing, no? Because the topic religion is considered somewhat taboo, people don't talk about it at all… Ignorance breeds distrust and delusions in my opinion.
Cinq: Organic fertiliser is cool
This one confused the hell out of me.
Do people here know what organic fertiliser really means? Hello? It is chicken / horse manure; okay, it is possible to use coffee waste as well, but hey, manure is the regular. Hopefully been burnt as well, otherwise say hi to a bunch of worms. Hm… maybe the chicken / horse manure over here doesn't have worms even without burning. Anyways, the point is, why are people willing to pay more for manure than artificial fertiliser that smell less repulsive?!?!?
I am pretty positive that the "nature fertiliser" is the default / cheapest option back in South Africa (and the most common option). Seriously, why are people willing to pay more for manure?!?!?!?
Six: No body in Paris in Summer (July – August)
Yup… where is everyone? And many shops are closed!!! It's giving up a month of commercial rent. It feels irrational to me.
Sept: Cannot buy contact lens without a prescription from the doctor
!#$%$%$!% Seriously, why do I need to go to a specialist doctor for buying contact lens?
Huit: Sephora France has the WORST deals
When Sephora France send a 25% off voucher, the voucher excludes a BUNCH for brands. E.g. NARS, Too faced, Kat von D, Fenty etc… need I say more? O, and when they do hold a "big sale", only a tiny fraction of the shades are on sale, but it doesn't show that on their website until you click through. Sephora France site is FULL of click bait. Plus they tend to sell the same product at a higher price than the brand's official website. There is no birthday freebies or birthday discount that's meaningful (think 10% with a bunch of brand excluded). Why should I accumulate points with Sephora? The points don't even lead to gifts. The points leads to more discount vouchers that are USELESS! With lame-ass vouchers like that, they might as well don't bother with the point card.
If you're moving to France, I highly recommend that you head straight to Nocibé instead. The shops are not as snazzy, but when they have sale, they mean business. No sneaky exclude 20 brands sort of situation. If you don't know Nocibé, it is a national chain that sells cosmetic in France. Way better value for money.
Neuf: Someone different
Wahahahaha this is sooooooo far gone for me. I didn't realised that this expression is referring to people that are not white. My initial thought was that they're talking about disabled community or LGBT because the speaker made it sounded somewhat very sensitive. But no, "someone different" refers to non-white. Either I am completely oblivious or people are just too sensitive? Why can't people just say that they are looking for a multi-racial mix crowd?
Anyways, point taken, in future I will stick to this sort of vocab.
Dix: Kids goes to Louvre, Versailles, Mount St Michel… all the iconic places for school trips
I am just jealous. The last 2 weeks of school, many schools take the kids to visit places around the country. Guess what French kids gets to do? Yup, that's right. Iconic museums and other UNESCO sites. My jealousy is totally justified, right?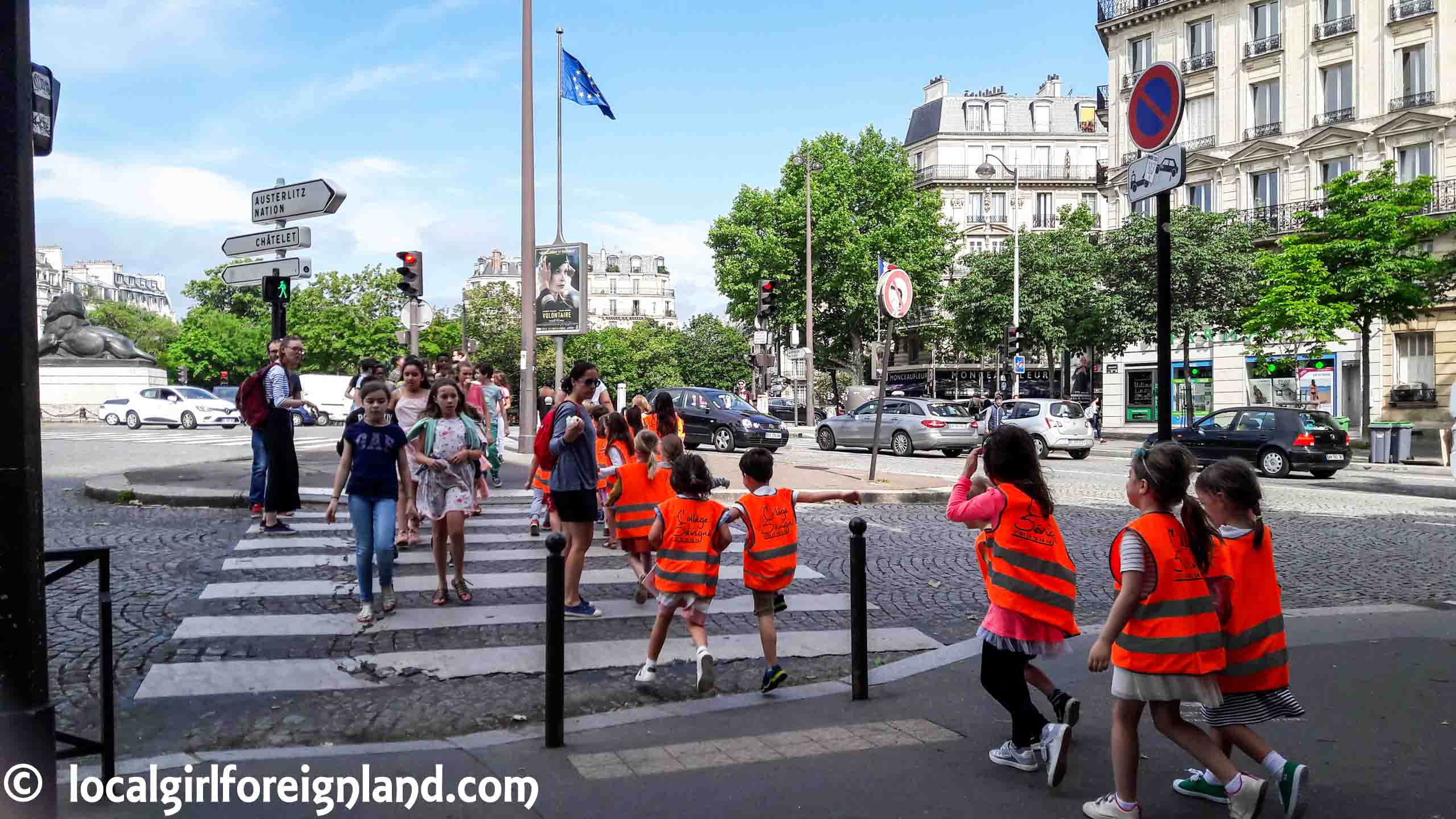 **The featured firework photo was taken by my husband 😀 Isn't it beautiful?
So that's it for this "episode" of 10 impressions of Paris 😉 Thank you for reading.