This is a collection of random things that I observed when I was in Brussels. Similar style as my 10 impressions of Paris series.
Kiss 1 time only
In Paris, the norm is to air kiss twice. In Belgium, the norm is ONCE. Use your imagination on what possible awkwardness I could have caused.
Waffles specifications
Asking for a Belgian waffle in Brussels is useless, for obvious reasons. There are 2 main types:
Brussels waffle – crispy on the outside, soft on the inside, usually angular in shape, deep grid pattern

Brussels waffle

Liege waffle – soft all the way through, the dough is more dense (tends to be sweeter too), these are usually not in a rectangular shape
Well, if you can eat more than 2 in one go, chances are you're having the Brussels waffle. The Liege requires significantly more capacity. Another sign? Liege waffles normally don't come with elaborate toppings.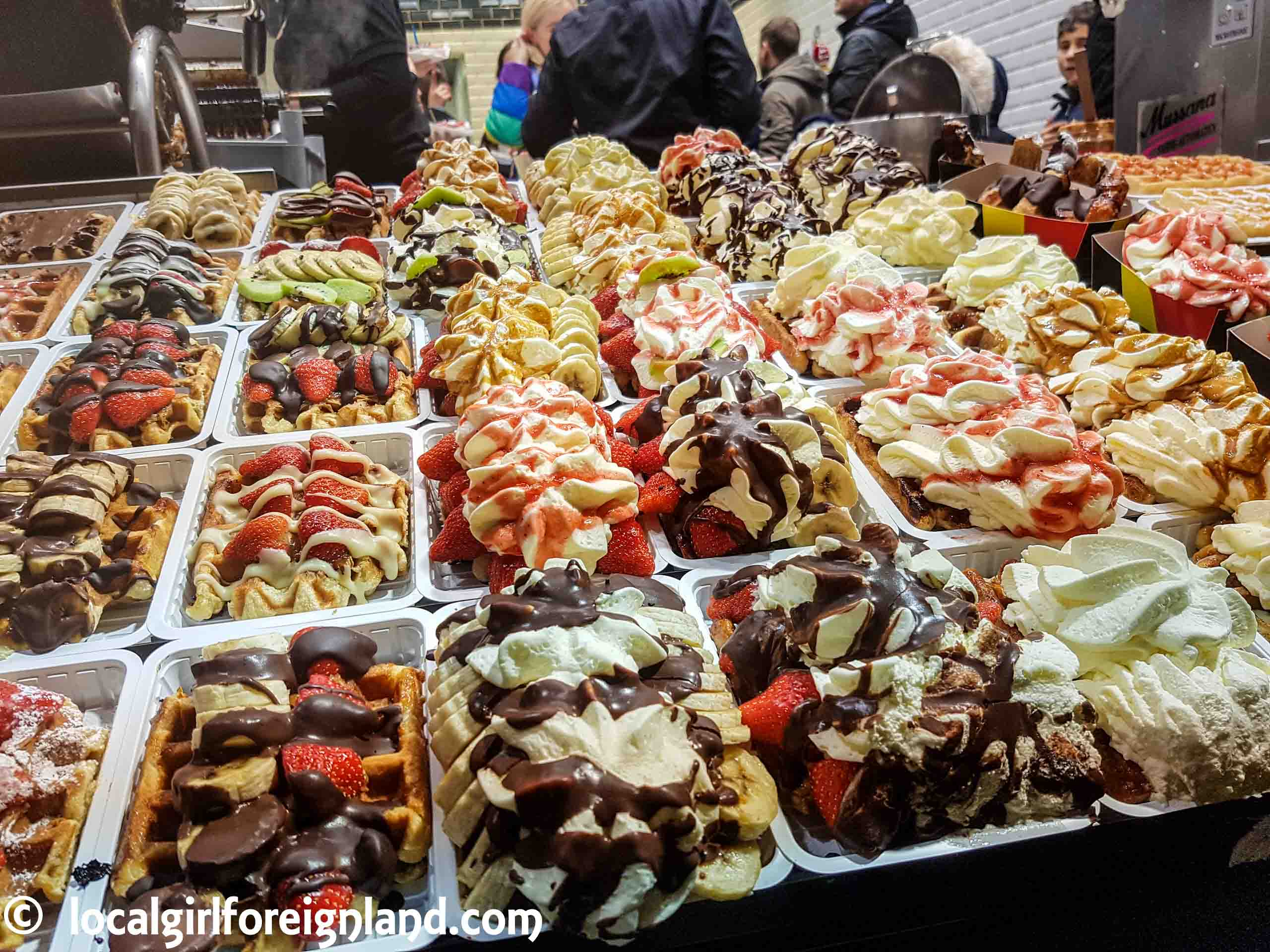 Chocolate is EVERYWHERE
I kid you not, within 100m, there were at least 10 different chocolatiers at the town center. Chocolate in the air is an understatement.
Manneken Pis aka Brussels' mascot
Totally not worth seeing in my opinion. This is basically a tiny statue of a little boy peeing. WHY?!?!?!? This joke isn't funny. Can't they find something a bit more refined to represent their town?
Bring food into a restaurant is allowed
I don't know if this is unique to this place, but clearly the 2 restaurants opposite Maison Antoine friterie (fries specialist) food stand welcome people eating Maison Antoine's food at their premises. I understand that it is a mutually beneficial relationship. The one sells fries and the other sells beer. But still, it is rather odd?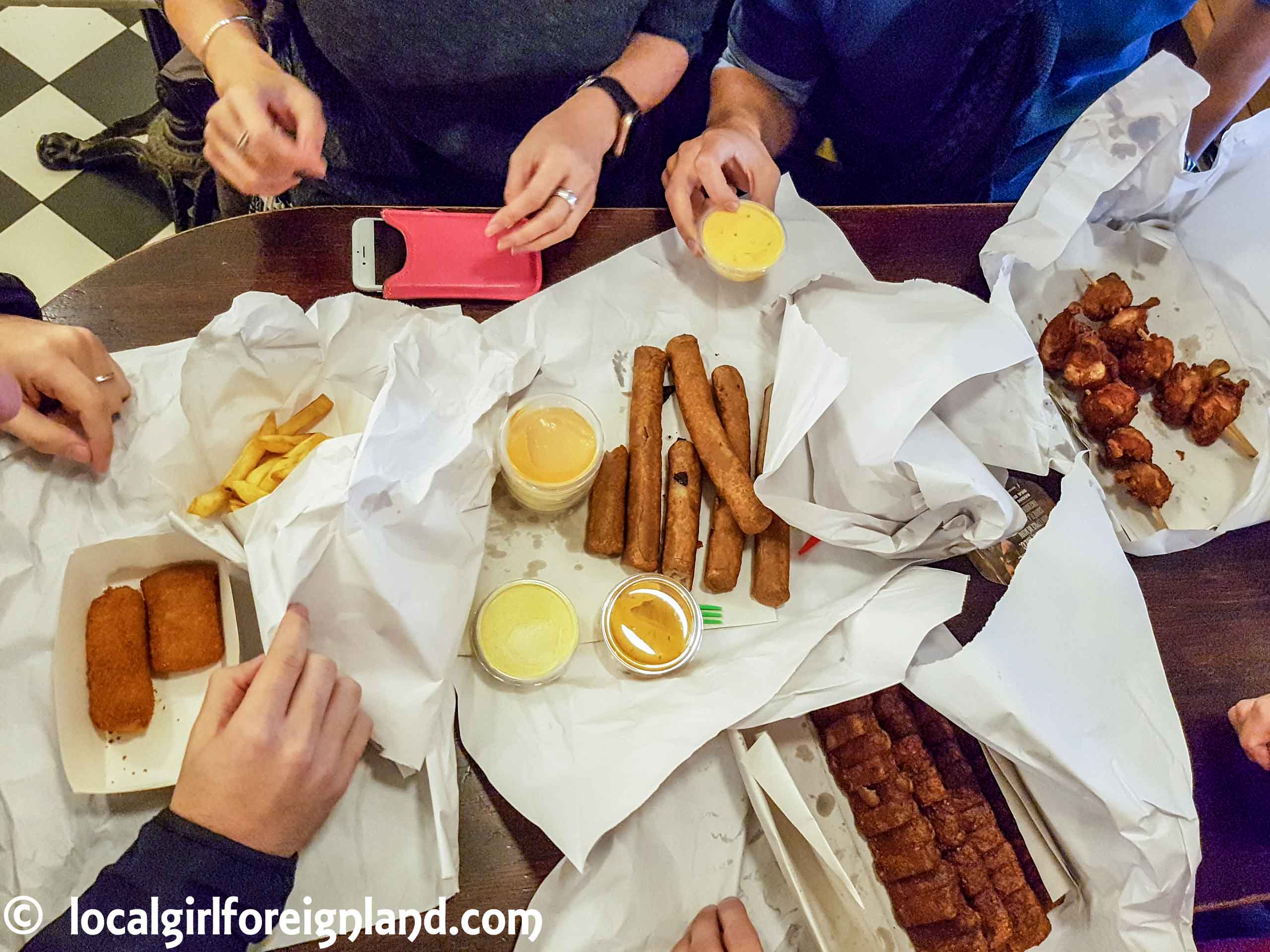 Loads of cleaning services being advertised
From the highway to the subway, there're advertising for cleaning services. How much cleaning services can this town use?
Sauce junkies
There are a TON of fries sauces. As in, most places offer more than 10 different variety. I must look like a weirdo because I usually enjoy fries without sauce.
For example, Maison Antoine offers 32 different sauces. Plus, they're categorised (yup, serious stuff) – http://www.maisonantoine.be/index.php/au-menu