Sandemans New Prague Kutna Hora tour is a day tour departing from Prague.  It is a full day trip 10h00 – 18h00. Kutna Hora is around 1h30 outside of Prague via bus. It is possible to do DIY visit using the train. Since I haven't done any research on Kutna Hora, I chose to take a tour. If you're thinking of taking this tour, here's what expect.
The meet up started at 10h00. The meet up point was right outside the Cartier store at the Old Town Square. With tons of other tour groups meeting up nearby, it was actually quite overwhelming. We left the meeting point at around 10h10
Anyways, our tour guide for the day was Pavel, a local Czech. He's probably 1.90m, pretty easy to spot. He spoke excellent English at machine gun speed with a cute Czech accent. The point is, if you snoozed a bit, it would be hard to follow on what he said. He showed serious fondness of his home country that it was adorable. LOL
Anyways, we walked to the edge of Prague 1 via Paris Street to reach the bus. It was more like a couch. Huge with toilet on board sort of size. The tour bus was shared with a Spanish speaking group in the front half. It is possible to buy bottled water on board.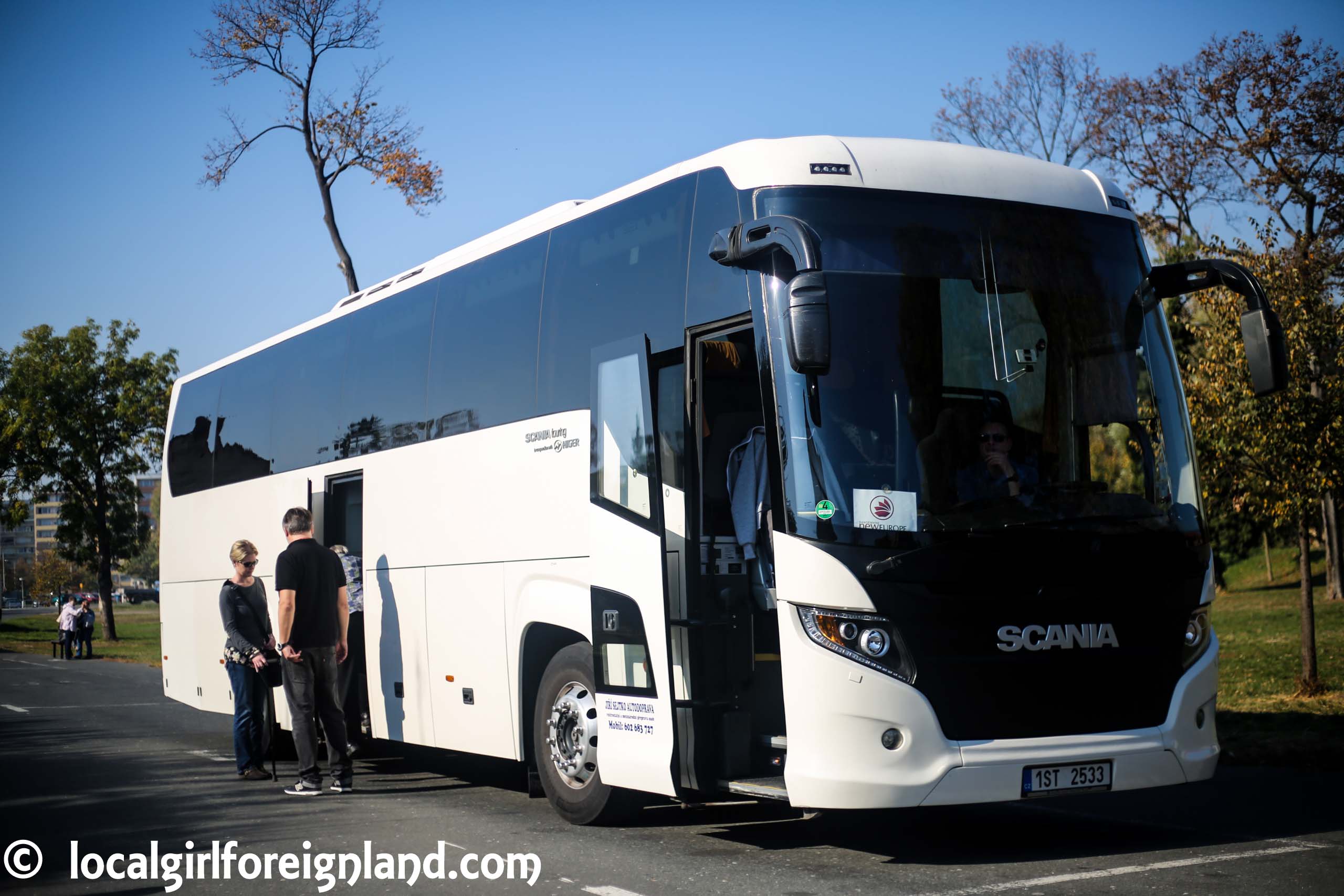 The ride was around 1h30, driving through Prague 6 or 7 and then through to the highway. Pavel told loads of local stories old and new. The names of each character were progressively less pronounceable. He managed to animate local politics into something rather entertaining.
Here's my top 3 highlights
The Sedlec Ossuary (Bone Chapel)
This was my number 1 for obvious reasons. What craziness was that? This is what happen when you leave monks to sort out as many human bones as possible. The tale behind this popular chapel was that Holy soil was brought back from Jerusalem. So what happened next was everyone wanted to be buried here. Voila, tons of bones.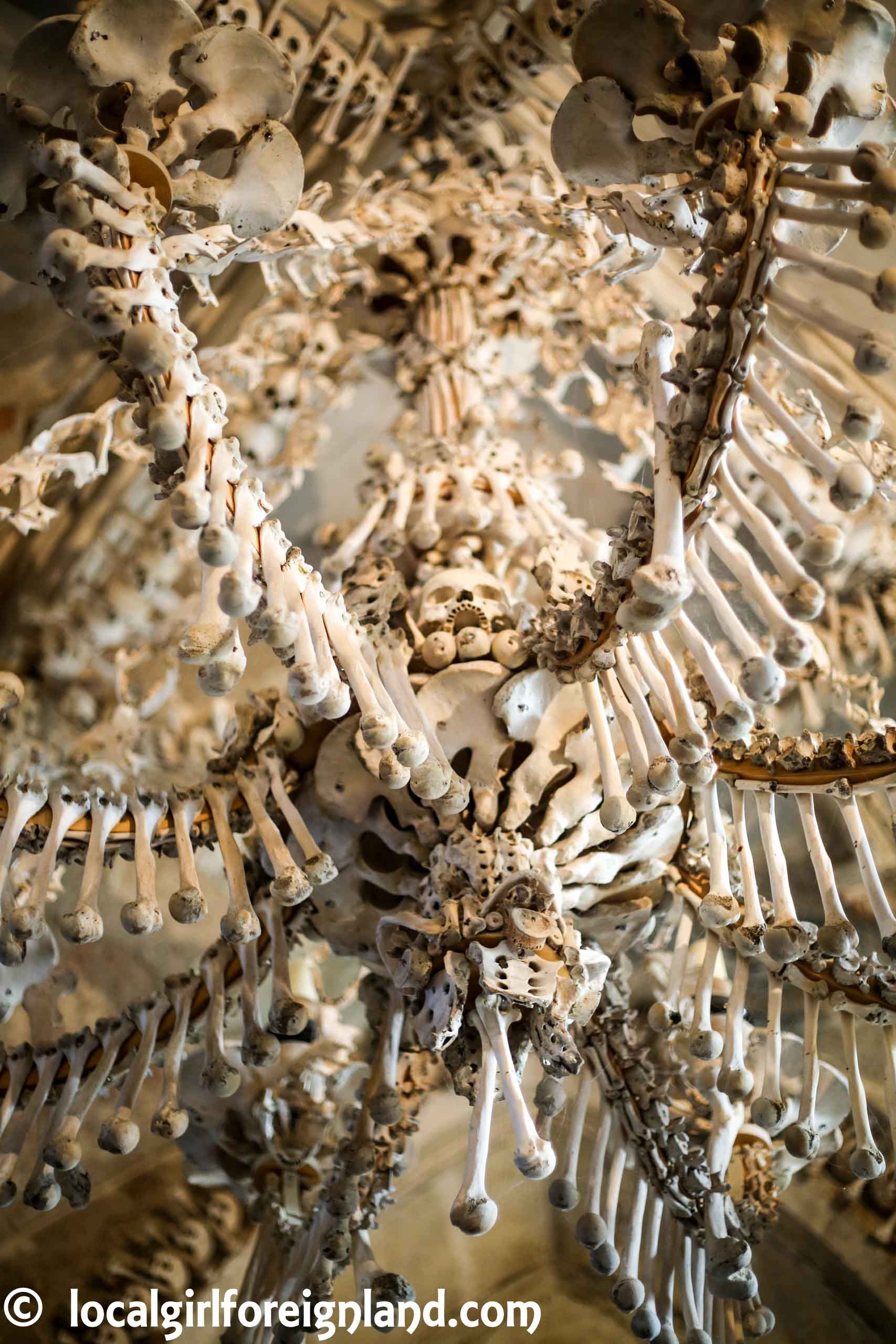 So what do you think of this chandelier? Art or horror?
Saint Barbara's Church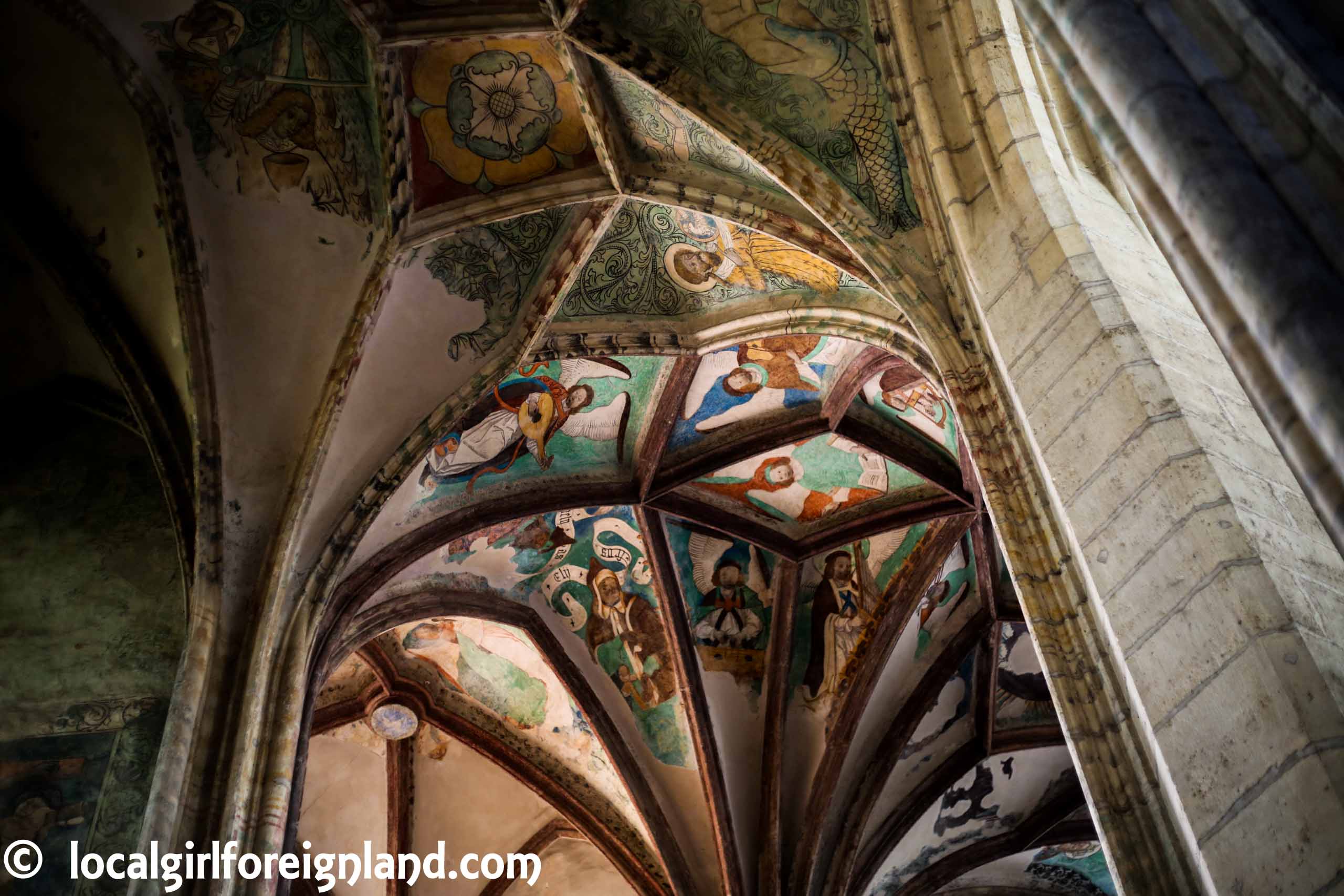 Why Saint Barbara? The stories went something like this… a run away princess (she refused to marry the guy of her dad's choice) who got killed an became a patron saint for the miners. This is a WINNER fairy tale story, right? This is a Baroque style cathedral looking church. Yup, Kutna Hora was silver mine central and was mega rich. So they decided that they'd build whatever Prague had and thought that eventually they'd get a bishop of their own… they never got a bishop and they ran out of money. Anyways, this church was GORGEOUSNESS.
If the day is sunny, the colourful stain glass windows caste lights on the wall painting. Mesmerising to see, but I totally didn't manage to capture the colours on camera:(
Lunch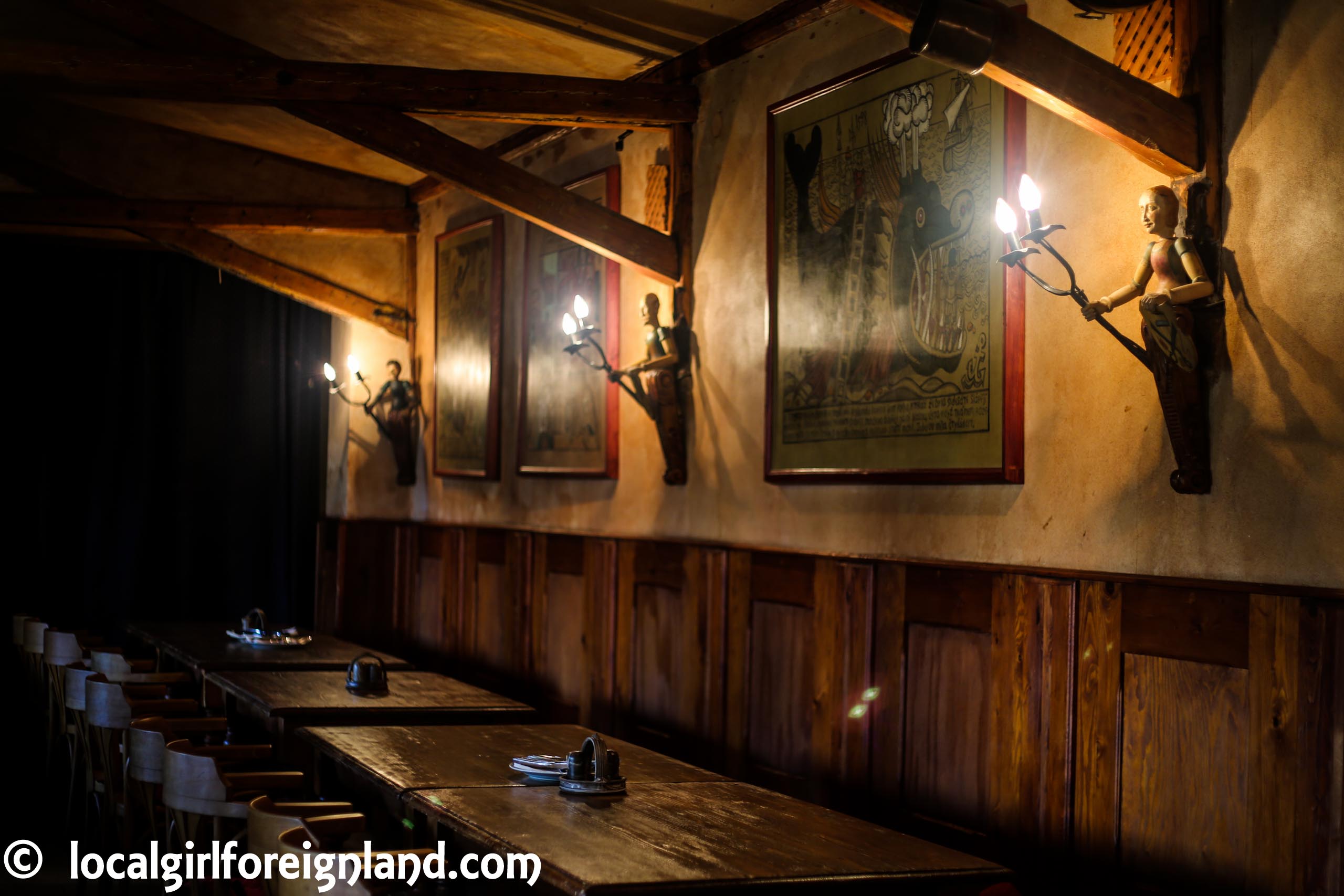 Sorry, I have a thing for food, okay? LOL The largest schnitzel ever. It was very impressionable. Food coma. It was totally my own fault. I went for a starter, main and a beer. Over killed. If I go on this tour again, will only do main and a smaller beer. Lunch is NOT included in the tour fee. I paid around 15 eur mine (1 starter, 1 main, 1 beer).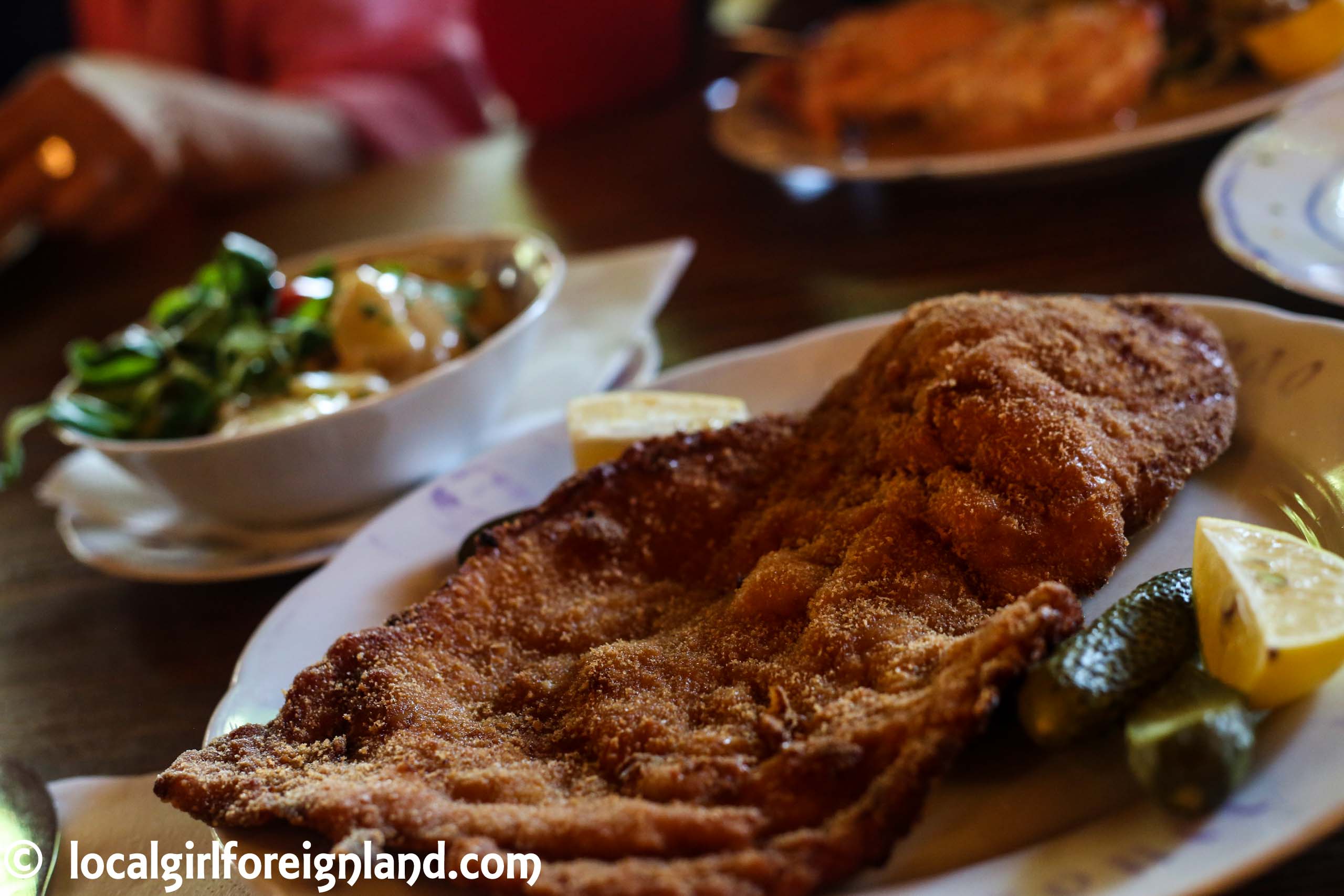 Why did I choose Sandemans New Prague tour?
I went on 2 tours from Sandemans in Madrid and enjoyed them both (see my reviews on Madrid free tour and Spanish Inquisition Tour). So when I went to Prague, it was an easy choice.
Overall
The route was well thought out and not too rushed. It was a pleasant day tour 😀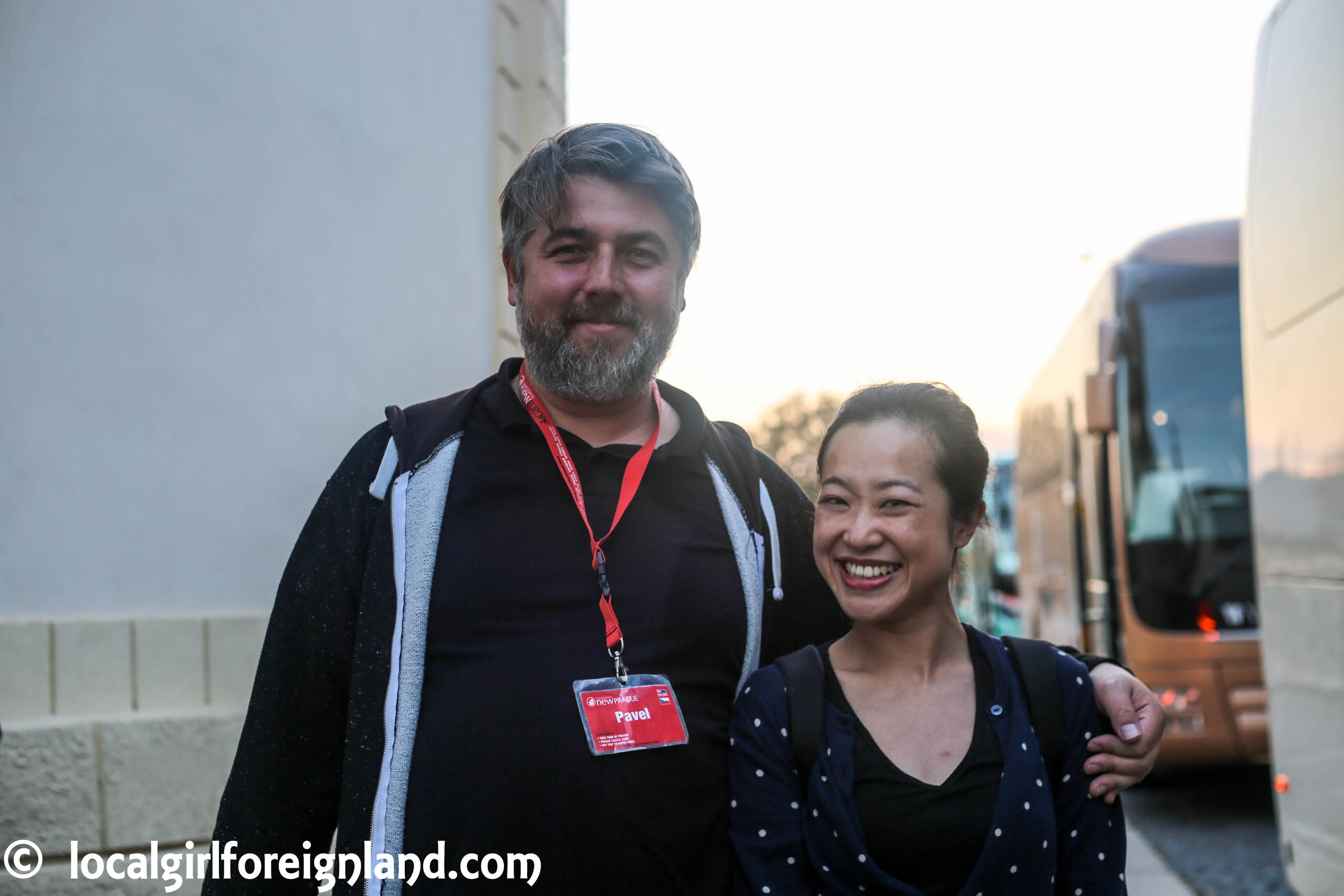 Official tour detail
http://www.neweuropetours.eu/Prague/en/sandemans-tours/tour-view/Day-trip-to-Kutn-Hora
I paid for this tour myself (8. There is no PR going on over here.
For more Prague post? Click here
For short, quirky Czech stories? Visit my IG 😉
Otherwise, for more bone related articles, visit Danni's blog <A beautiful thing>. In one of her many adventures, she've visited an Italian sibling in Milan… https://abeautifulthing2015.com/2017/06/27/holiday-to-milan-climbing-duomo/