It is sale season in Paris . Many people hauling many things. My blog is mainly about travel, so why not make my first ever wish list post? Here are some items that I'm interested in, but probably won't buy. They're more well-researched wanted items than actual need? Let's get real here, I currently have 4 carry ons and 5 check in luggage at home (this is after a purge >_< yes, I have problems). So, I am really not in the market for any. No more space wahaha. If you're interested in luggage long term use reviews, here's my post <battle of luggage>. I have bought some Samsonite Chronolite to replace my Firelite (!#$#%#) since that post. My wishlist isn't that ambitious, there are very few items that interests me.
1. Lipault foldable luggage
Okay, anyone who knows me in real life knows that I love all things foldable 😉 I saw someone using this Lipault luggage at Montpartnese and I was instantly obsessed. Just look at that photo! This travel case is brilliant! You know how small Paris's apartments are, right? How smart is it to have a completely flatly foldable case? It also pretty much explain the ever so popular Longchamp pliage loved by all Parisian women. It is not a cliché. It is a fact that on average everyone over here owns at least one Longchamp pliage bag.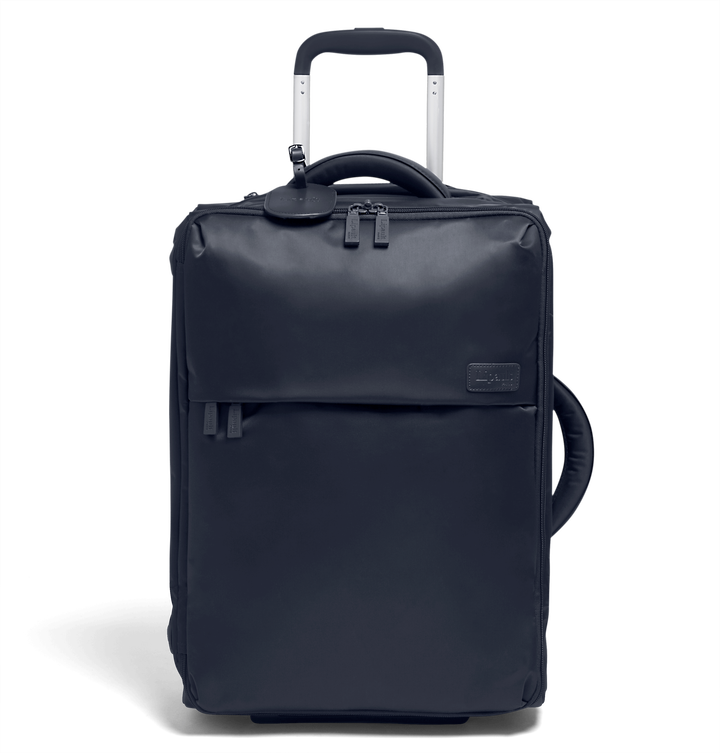 I went to the store to check it out. The trims are embossed and the inside has detailed binding and piping details. Basically, it has all the bells and whistles of Tumi, but not the price.
The Lipault Pliable comes in:
50cm – 50 x 37 x 20 cm, 29L, 1.968kg
55cm – 55 x 37 x 22 cm, 39L, 2.155 kg
65cm – 65 x 44 x 25 cm, 69L, 3.096 kg
75cm – 75 x 49 x 28 cm, 102L, 3.1 kg
From their official site, size 50cm offers less colours than the others; or at least here in France. Each case comes with 3 years warranty, make sure you keep your receipt. I usually scan mine and keep them electronically. I must say, when shit happens, that was super useful.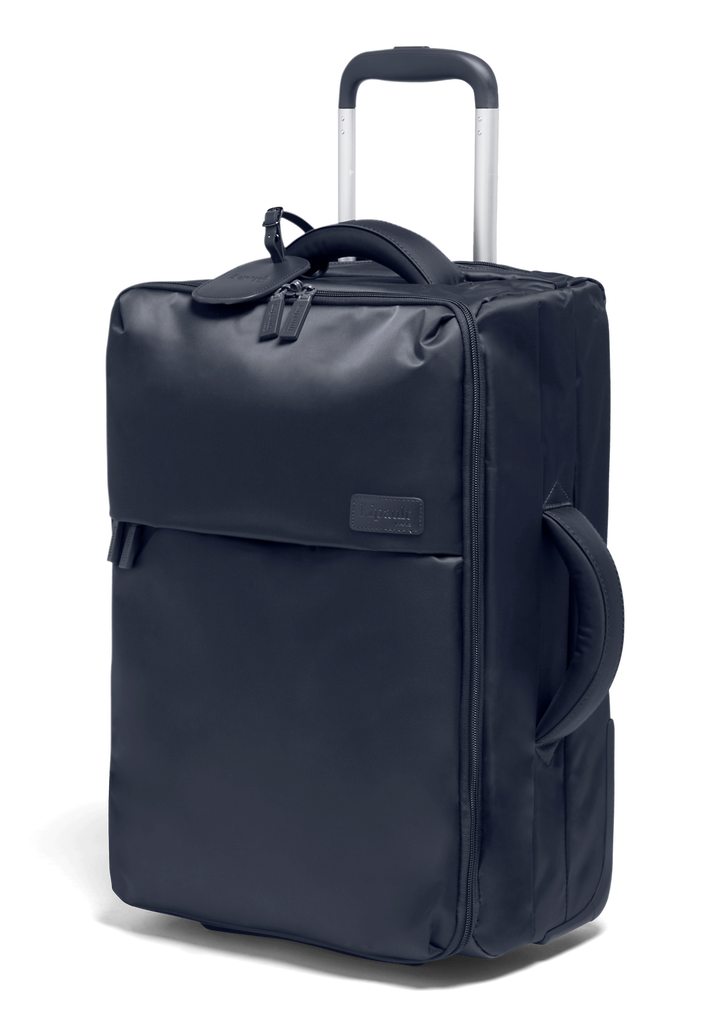 If you haven't heard of Lipault before, you're not alone LOL I only know about them after I moved to Paris. They make brightly colour luggage and are quite popular over here. They're a subsidiary of Samsonite and we all know how much I love Samsonite.
Lipault has done a bunch of collabs with the likes of Ines de la Fressange and Jean Paul Gaultier. Plus I think it has been 2-3 years that they've developed leather bags line. Great value for money. I think their goodies are worth considering.
There are some down side to the Lipault pliable case:
Only comes in 2 wheels.
Although it is high density nylon, it is still a soft case. So if you're looking for 5 years+ abusive use, it probably won't age well.
Cannot lock the front pouch
2. Butterfly Twist foldable ballerina
Okay, this will never be on my haul list, because they don't make my shoe size (I'm a small 35 / narrow 35 borderly 34, or JP 225). A good friend bought a pair and they're soooo comfy. Er… did I mention that I love all things foldable? I think these are total bomb for vacation. They're a fraction of the price for a pair lf Repetto, so if these get damaged, I won't feel bumped. I swear that whenever my Repetto get bumped or something, I feel pain. Butterfly Twists are easy to pack and ready to go 😉
3. Olympus Pen PL-8
Okay, this must be a shocker to everyone. I LOVE how DSLR feels and a hardcore Canon fan, but it does get heavy at times.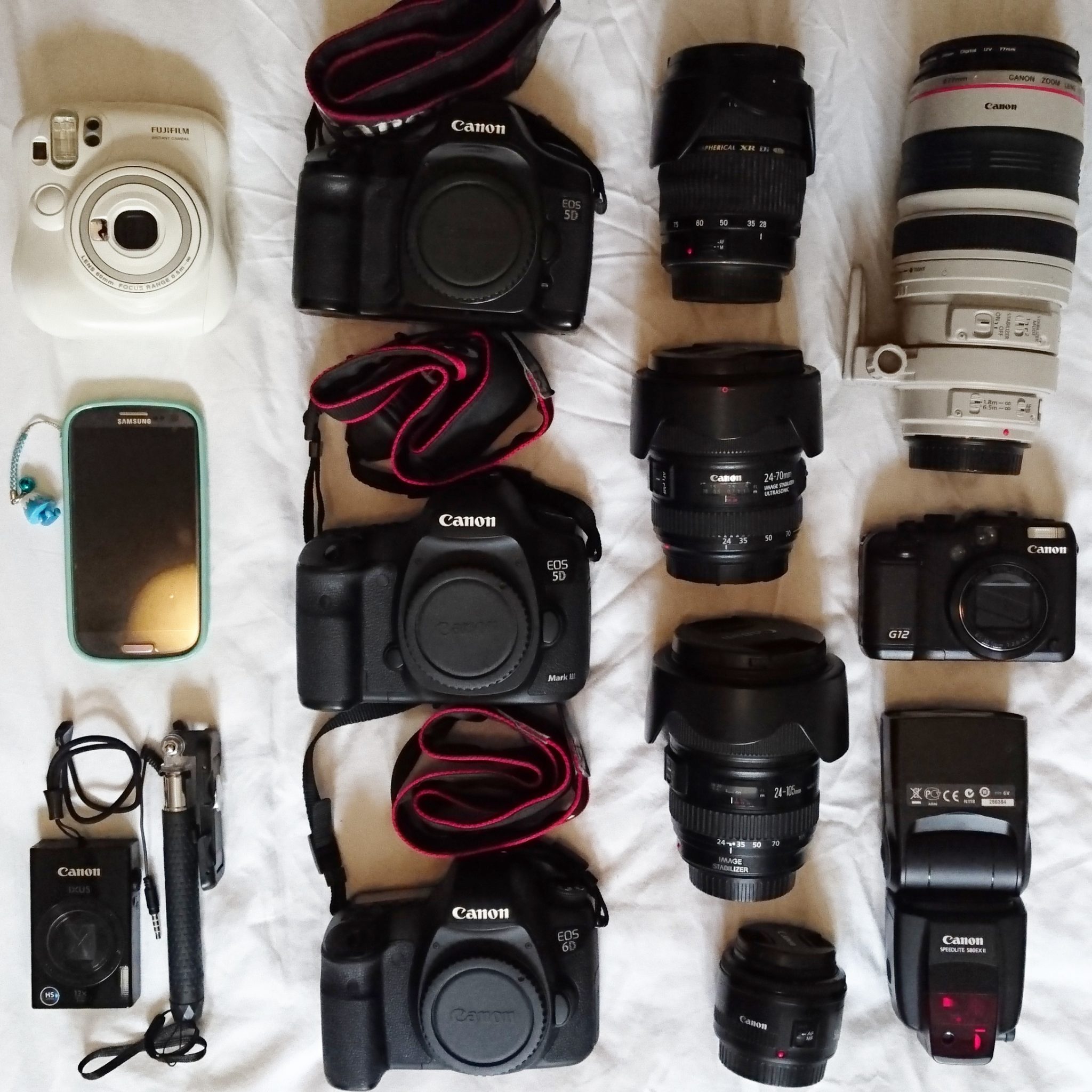 Sometimes I do catch myself being envious of girls slinging their mirrorless effortlessly. At the same time, I realise that the quality difference between my Canon 5D mark 3* and any mirrorless out there is not comparable. It is a real struggle. I still feel very intrigued by this Olympus Pen PL-8*. It just looks too cute. Plus, tons of bloggers swears by this one.
I know that it will be a downgrade in quality if I do switch, but hey, that's why this is a wish list post and not a haul post quite yet 😛 I don't know if I will give up on my gigantic Canon anytime soon. I am simply admitting that I do lust over this cute mirrorless.
4. Canon Powershot N2
This one is a more serious candidate to take my money. A) it is a Canon, B) it is tiny and cute C) the price point is palatable wahahaha I have weakness towards cute, tiny, cuddly cameras. I think it is a total bomb product for filming videos and soooo convenient for theme park / home / vlog filming.
I don't own a GoPro and still hasn't jumped on that bandwagon. I don't know why I am totally not attracted to that thing. I am not in love with the tiny screen situation. If you've EVER used the first 3-5 generations of Sony Cybershot, you'd know what tiny screen implies aka no idea that your photo is blurred until it is too late. So no, GoPro doesn't make it to my wish list LOL
5. Swell water bottle
Swell is quite ridiculously priced in France. I think it is around 30% more expensive than in USA. Ridiculous, but I still wants it. Look at it! I love this marble, but in gold print!!! They offer personalisation as well! I am a sucker for personalisation goodies. Save money and the environment 😉
 I have little reasons to not lust after it right? Anyways, chances are, I will settle with Chilly bottles. They offer free shipping in France and the price is more reasonable. Let's get real, Chilly and Swell sells pretty much the same product. The key difference is the print.
So that's all for my wish list! I told you that it wasn't going to be ambitious. Clearly I lust over these items for irrational reasons. haha Frankly, I have pretty much bought all my most wanted. If you're interested in my top / most used travel products, here's the video. I have a second one on regrets as well. Buying duds are just part of the learning curve 😉
So, how about you? What's on your wish list?
Disclosure
No affiliated link used. The links that I've put into the images are for references only. I personally tend to only buy directly from the brands or officially endorsed stockist.