Travel for less, this is a how to bargain hunt type of post. I am a huge fan of "value for money" when it comes to travel. Leisure should never break the bank or be poor value for money. The below is what I do for sorting out my trips with travel for less in mind. 7 tips from me 😉

Dear PR
All brands mentioned are sites that I have used (& made purchase) in the past. If your brand is not already featured, advert/PR/affiliated links will not be considered. Thank you for your understanding.
Tip 1:  Maximise destinations by choosing price as the top priority. Cheapest destination = first choice
I don't really choose my destination. I choose the cheapest ticket + accommodation combo. I have been surprised by mega cheap last minute short distance tickets so many times. E.g. USD100 Shanghai-Takamatsu return tickets
Seriously, no matter where you land up, there will bound to be something interesting. If it is foreign, it is tourism. It is all in the attitude.
To pull off the rock up at the airport within 2 hours that I get the ticket, I have a prepacked weekender bag 😉 This really max my chance of bargain hunting.
 Tip 2: Long distance (>5 hours) – buy tickets at least 90 days in advance
latest is 47 days before departure for discount tickets
Okay, I am a bit of a psychopath. I start sourcing for tickets like 5-6 months ahead of time. Once I found cheap tickets, I lock in and apply for leave immediately.
Tip 3: Watch out for the deals like a hawk.
I watch the prices as if it is headline news. Laugh all you want, but I don't do fancy flight unless the upgrade is for free / from my mileage. I keep my money for tourism and food.
Here is the list of sites that I use:
Asia / Pacific
www.ctrip.com China orientated all in one site. Likely the best Chinese hotel deals in China (domestic hotels only, exclude Hong Kong & Macau). They have huge muscle in the Chinese hotels arena.
en.ch.com Chinese budget airline. Domestic + lots of SE Asia destinations. My favourite. They're just such great value for money.
https://www.sunqpass.jp/english/route/index2.html Kyushu region only (Japan). Deadly cheap bus pass. Way cheaper than JR rail. For Kyushu only travel, the time difference is neglible between train and bus (depending on your route; west coast has fast trains vs east coast has slow trains only)
www.flypeach.com Japanese budget airline. Domestic + Taiwan, Hong Kong and Korea
travel.rakuten.co.jp Japan orientated all in one site. They have a point system where you can exchange for deduction in the next booking. I use this mainly for accommodations / domestic Japan flight + hotel packages.
www.huazhu.com Hotel chain group in China. Get crazy cheap business hotel (clean / frill free style) for £15 a night even in Shanghai!!
www.flyscoot.com/en/ Budget airline that does Singapore to Australia and lots of inter-Asian (+ Aussie domestic, they've acquired Tiger Air) destinations. They're now doing flights between Athen and Singapore as well!! What I LOVE about them is that they have inflight wifi (pay extra). Their pay as you go menu is the BEST among all the budget airlines that I've tried.
Europe / USA
www.skyscanner.net I love their 'anywhere' option
www.ouibus.com Cheap bus travel in Europe
www.ouigo.com Cheap train travel in France.
www.ryanair.com UK budget airline
www.easyjet.com Europe budget airline. Solo tickets are more expensive than if you buy for 2 people.
www.jetblue.com US budget airline
www.norwegian.com Scandinavian budget airline
Global all rounder
www.aeroflot.com Extra piece of luggage for free, why not?
www.qatarairways.com They have random deals quite often. If your stop over is long, they offer free 5 star hotel. Who doesn't want that?
www.booking.com Classic accommodation and hostels. When the destination is not Japan or China, this is my go to site. I love it that they have zero commitment options (cancel without penalty). Booking.com an affiliated link, if you finalise a purchase, I'll earn a small commission. This does not cost you anything.
www.airbnb.com Offer some unusual accommodation, think tree house & the no frill spare bedroom option (some great budget offering). The process is not for everybody; you'll need to 'apply' to pay & stay at someone's home. I highly recommend that you book at least 1 month in advance to allow yourself some contingency plan time. Airbnb is NOT my first choice accommodation. I usually prefer hostel over airbnb when it comes to solo travel.
 WARNING!!! The airbnb host can cancel on you as well. If you have no back up plan, airbnb can be stressful. Please also note that in the event of cancellation, you'll stand to lose an administration fee. This will not be refunded to you in the event of a cancellation or either party. You can however apply for the refund if the situation falls under one of airbnb's extenuating circumstance. How do I know about this? First hand experience, my friends. I have experienced some mild unpleasant experience with Airbnb. These experiences have repelled me from even searching on their service ever since. It is possible that because I am an Asian.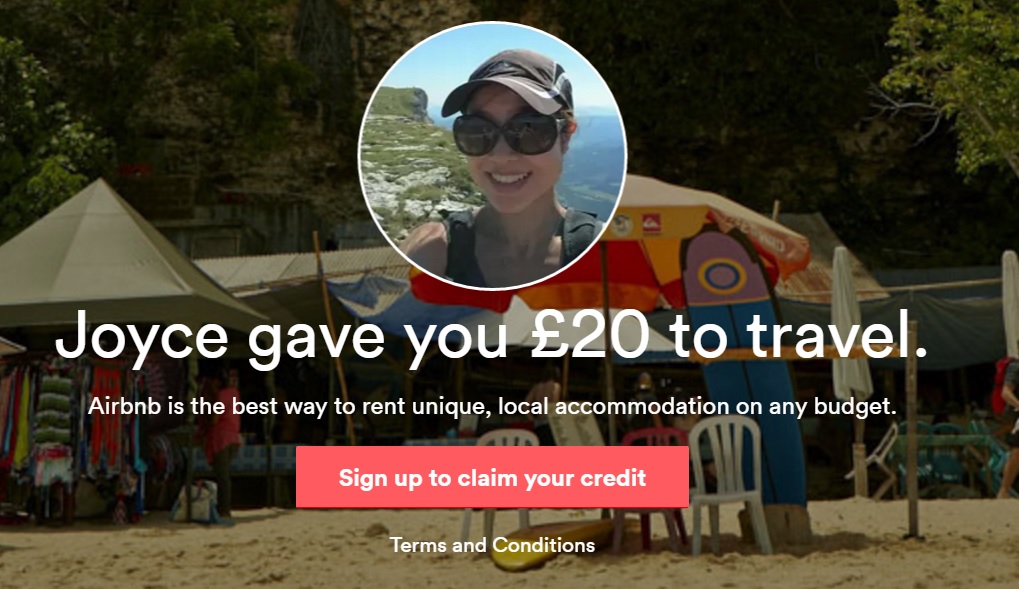 Tip 4: Cookies & search history
Search like a ninja (be invisible). From experience, within 10 min the ticket price changed to a higher price; 3rd time search. I was completely puzzled by this. I gave up those tickets of course. Then I search for the same tickets using a different device, the price was back to the lower price.
It was only then I realised that the system picks up on the number of times that I've searched for the same tickets. Madness!
Be invisible is important! Clear you cookies + search history before doing your final ticket purchase. ==> 1st April 2018 update: this may not be the case if you have a history of bargain hunting. Recent experience between my hubby and I is that with my history, I get a better deal than when the history is clean.
**1st April 2018 update: I have noticed that price differs on different devices and different browsers. So if you really want to bargain hunt, you may want to give another device a try.
Tip 5: Quick maths
Is tickets + accommodation set price cheaper than if you buy the 2 separately (from the same or different website)?
Is destination A cheaper than destination B? – check the combined ticket + accommodation cost for a quick test.
Is the flight cheaper than the train?
Is the ticket offered by the middle man cheaper than buying it directly from the airline?
Sometimes, it is cheaper to do it the hard way.
Tip 6: Mileage clubs
You can get mileage from shopping / spending on credit cards as well! Don't let those points to waste. Check with you existing credit card if there's such an option. Otherwise, it can be worthwhile to switch credit cards.
I have travelled a few times for free by exchanging mileage for tickets already. It is totally worth the pain of sorting out the credit cards.
There are lots of mileage clubs out there. The biggest ones are:
Tip 7: Do not travel during peak season
This is VERY important. During peak season everything is more expensive and there are TONS of people. Why bother? Off peak is a lot more relaxing and better value for money.
Even a small move like fly out on Wednesday and come back on Saturday will normally be cheaper than if you fly out on Friday and come back on Monday.
Please do share what you do for prep. Will love to hear from you ♥
I was not paid to write this. I am sharing what I use.