Exclusively Hakodate, Hokkaido! Holy grail burger of Japan. This is a food coma post. See, happy food doesn't have to cost £120+ 😉 I can't take credit for finding this one. It was a tip from a local friend.
This is a budget and family friendly restaurant, right next to the dock. See, this is the view that you get while chowing down 'fast food'.
That's right. The view is as fair as it gets. This humble joint started off as an ice cream stall.
The founder, 王 一郎, humble Kobe man, was determined to satisfy customers. He founded Lucky Pierrot in 1987. Lucky Pierrot is named Japan's best burger; yup grand gold prize of Japan hamburger association.
I visited this place purely out of my friend's strong recommendation. So glad that I took his advise.
This burger joint has everything from burger, curry, in-house brand drink and merchandise. Think novelty sunnies, mugs, tee shirts, backpacks etc
Time to check out the food?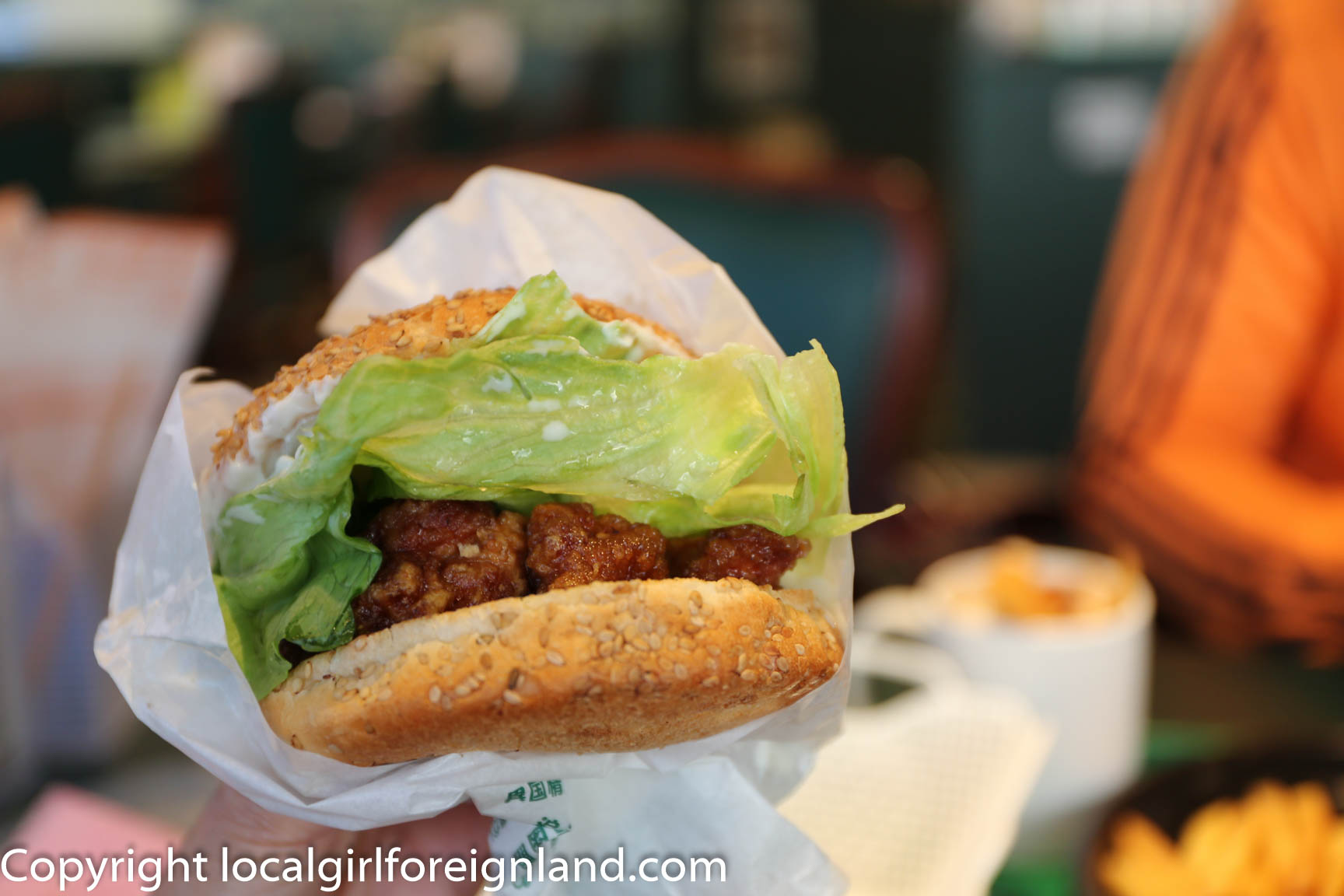 I love their lighting in the Bay branch.Did I mention that it was SUPER yummy? I landed up going back there twice in the course of 3 days lol. I food coma too badly, else I would have went back there twice in one day.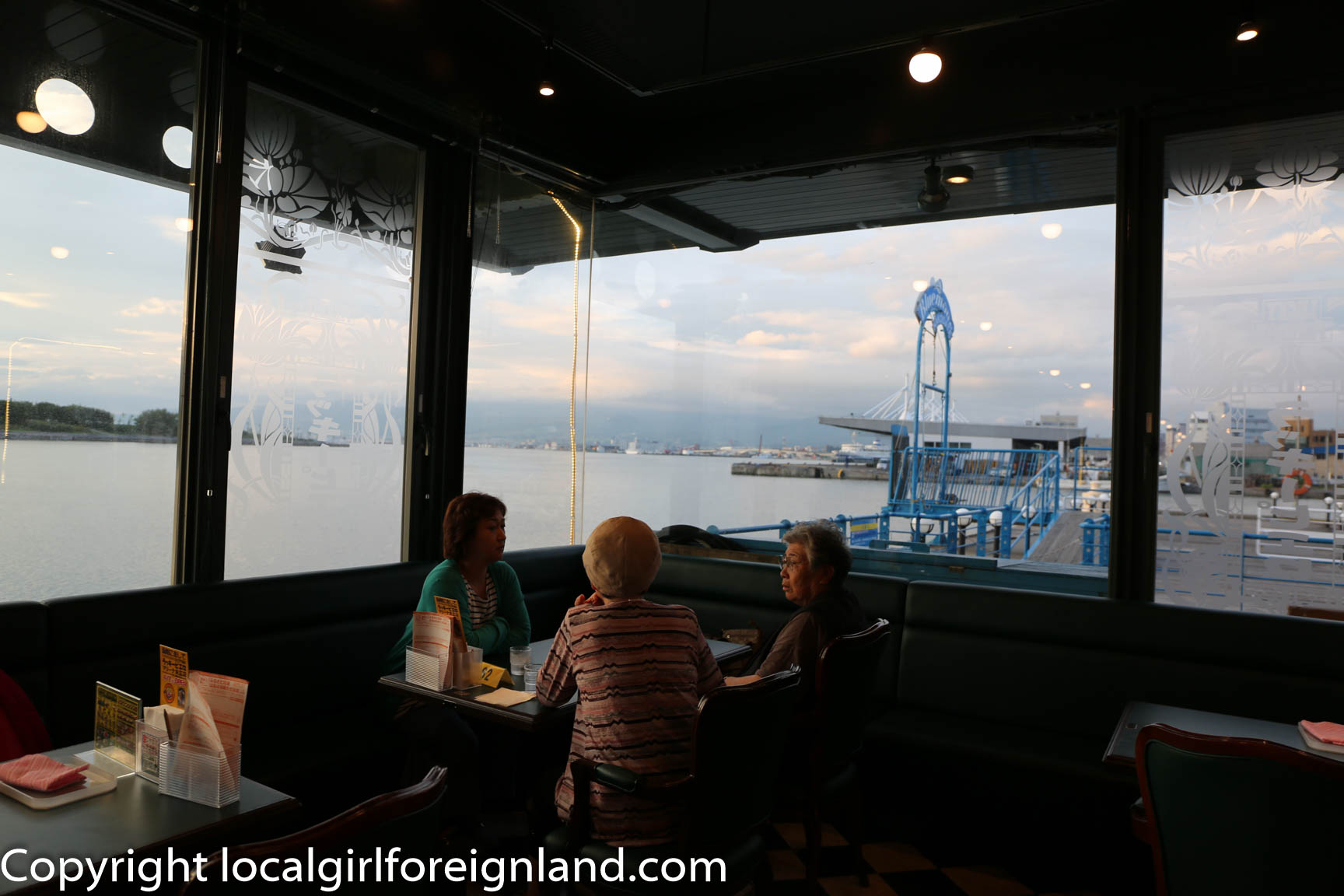 I don't normally follow the 'best' guides, but this one is well deserved. I will definitely go back to this one 😀 Remember, this is fast food, not gourmet 😉
Tip?
Er… try as many as you can? Or starve the day before?
How to get here?
This is Hakodate, Hokkaido. The branch that I was at was the Bay.
Lucky Pierrot
Below is the official website link:
http://luckypierrot.jp/ **Japanese only, I am afraid, but lots of pictures.
This is not an affiliate link. I don't benefit from any clicks. I paid for the meals myself.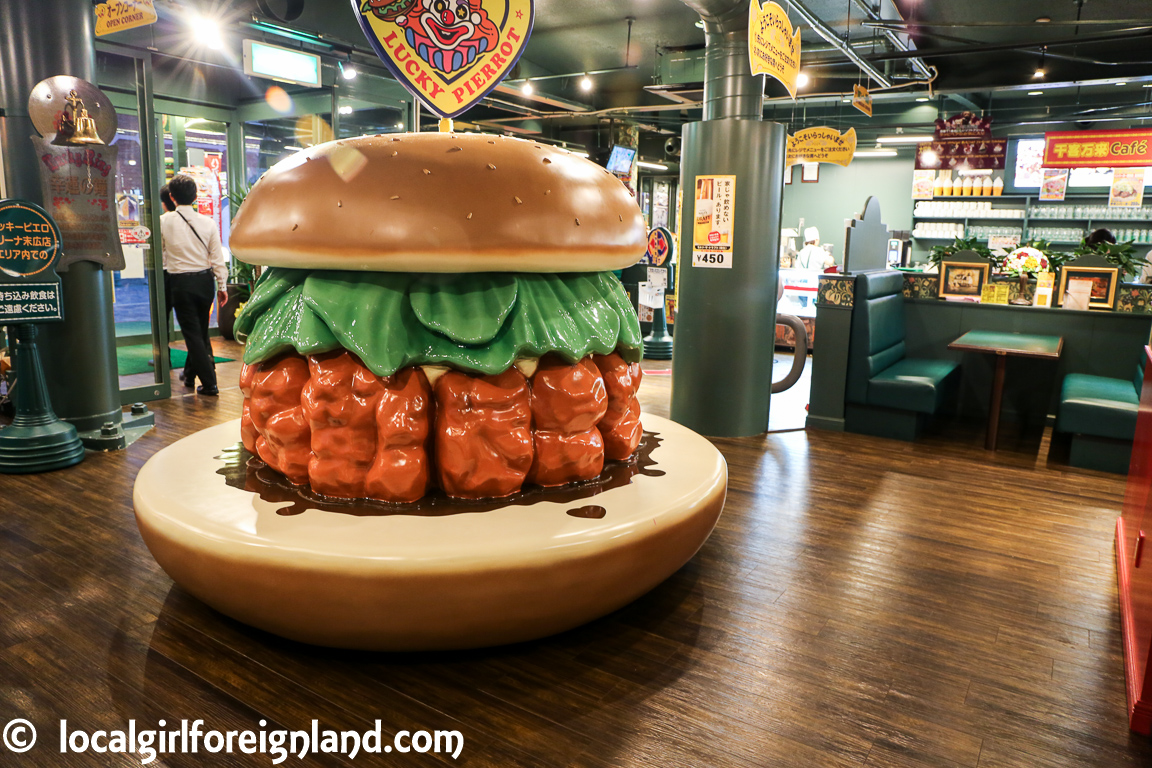 Food is a very subjective and personal experience 😉 Even though they're awarded No. 1 in Japan, they may not be your number 1. Remember to share info of your favourate(s)~~
Please be a sweetheart & follow one of my social media xox
Bloglovin' / Google+ / Twitter / Instagram / Facebook