It's the season! An obvious theme choice and I am sooooo glad that I've received this box without any incident 😀 My Little Box (France) actually sent an email to let me know that it is delivered. How fab is that?
That candy is promptly going to my hubby LOL Although I don't eat candy, my hubby highly appreciates them.
Let's see what's in the box this month 😀
So let's get to the lifestyle goodies…
Excitement goes to the "morning of winter"… Scented candle no. 24. No idea why it is called firewood fire, because it does not smell anything related to that. It smells like dried flowers 😀 It will be in good use for my up coming raclette party (apparently the melted cheese will stunk up my flat). It will be my time hosting a house party in Paris 😀
Lifestyle product no. 2…
Lovely piece. Atlas, my arm is way too skinny LOL 😛 It is rather well made. Well done, My Little Box team! Haven't see this brand around before. I looked it up on google http://louyetu.fr/ The brand looks modern and chic. Good to learn about a new brand 😀
It is now time for the beauty products!!!
The products are:
My little beauty duo smoky eyes shadow
Byterry precision waterproof khol pencil in gold ornament (15) full size
Narciso Rodrigeuz for her body lotion 75ml
The eye shadow is a winner. That packaging is SOOOOO cute. Does it remind you of the Paul Stuart packaging or what. The 2 shades are easy to wear. Matt neutral brown and satin/mild shimmer mauve taupe. Mega light, fab for travel!
If you've read my previous box review, I'm sure you can already guess what I'm about to say about the kohl pencil.
What the hell is with the identical duplicated product!?!?!?!?!? Guess what product I hated in this box? **I have written to their customer service asking if I can send them the kohl to exchange for something else. Now waiting for their reply.
13 Dec 2016 update MLB customer service has replied. They've kindly arrange to send me a replacement item 😀 and they've sent that via Mr Postman. Yey!!! No need to wait for my next box. Soooo kind. I must say, the French communication is pretty good. All the liasions are available on the MLB account. It is easier to keep track of conversations that way.
And finally, the fragrant lotion. It is useful stuff, but not something that I'm excited about.
So that's it. This concludes this month's My Little Box review 😀
Where to get this box?
I bought this box myself. No economical benefit for me for any clicks.
**this is the French MLB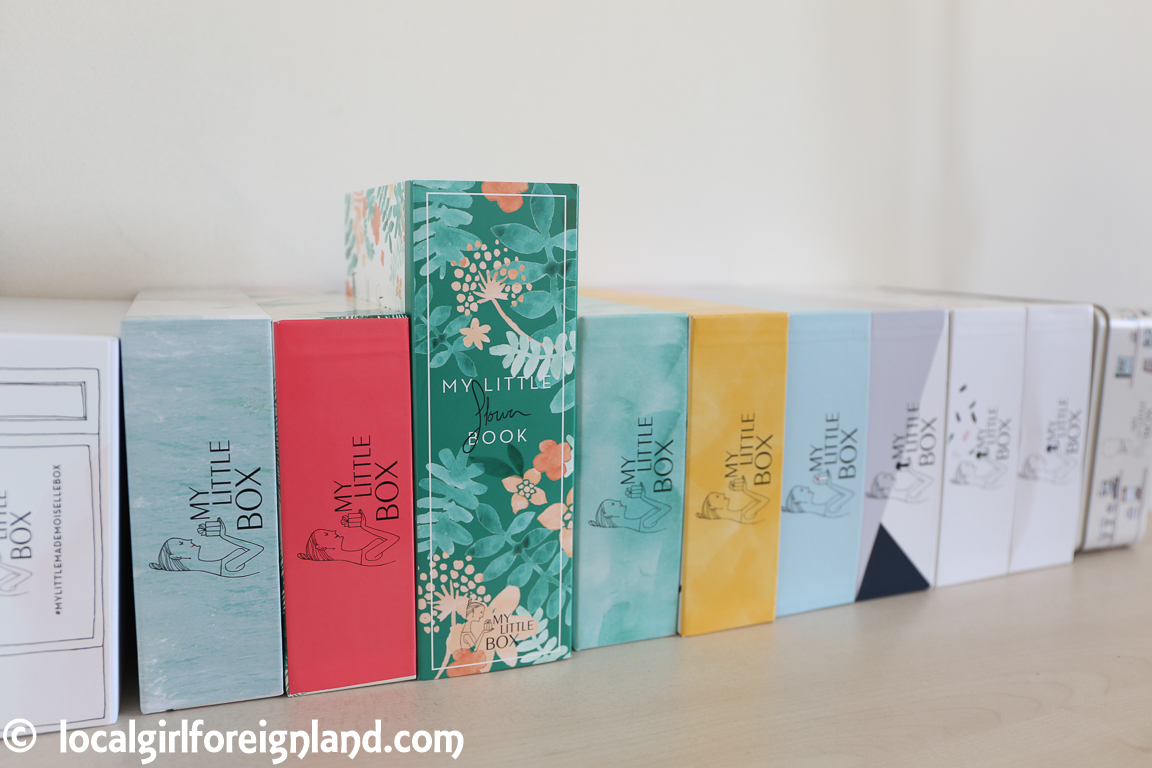 For all my little box UK reviews… click here
Please be a sweetheart & support one of my social media xox
Bloglovin' / Google+ / Twitter / Instagram / Facebook / Pinterest
Camera: Canon 5D mark 3