According to tripadvisor, the jewel of Plaza de Cibeles is the fountain. No offence, but running through busy traffic to get to the fountain isn't my idea of fun. In any case, in the same plaza, I found Cibeles Palace (aka Palacio de Cibeles / Palace of Communication) far more interesting and safe to visit. This gorgeous building was free to visit! Free exhibitions, free wifi, free work desks, tons of comfy couches, panoramic city view…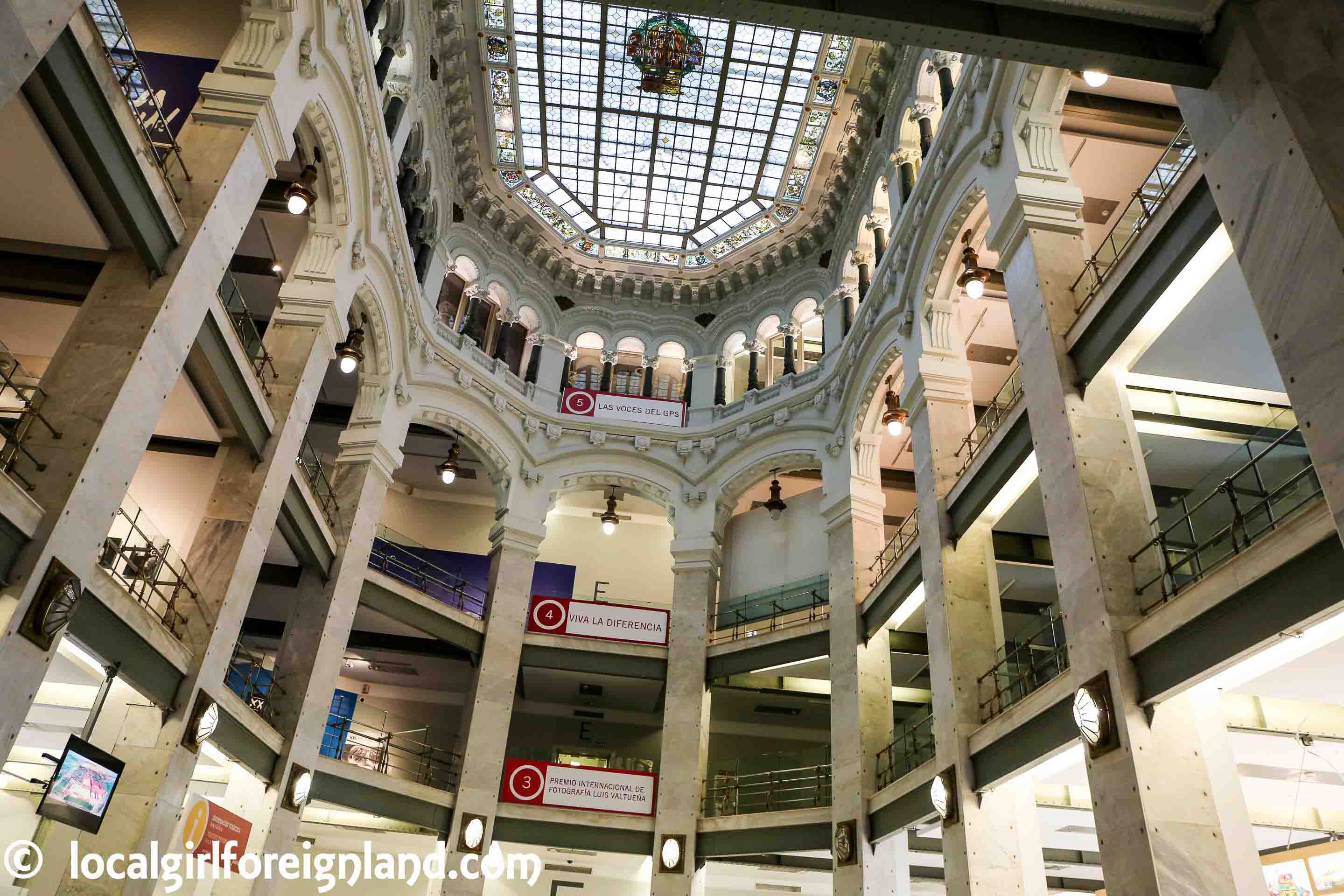 By the way, Spain does get cold! Don't know why people were telling me that Spain was all sun and warmth. It was COLD (between 0 – 5 degree Celcius). During my visit, part of the building was under restoration, so I didn't get to see the famed panoramic view on the 8th floor 🙁 The restaurant was also closed. No matter, I was pretty happy getting lost in the building though. So much to see! Before I realised it, I spent a good 2 hours walking around inside the building. Here are some of my highlights.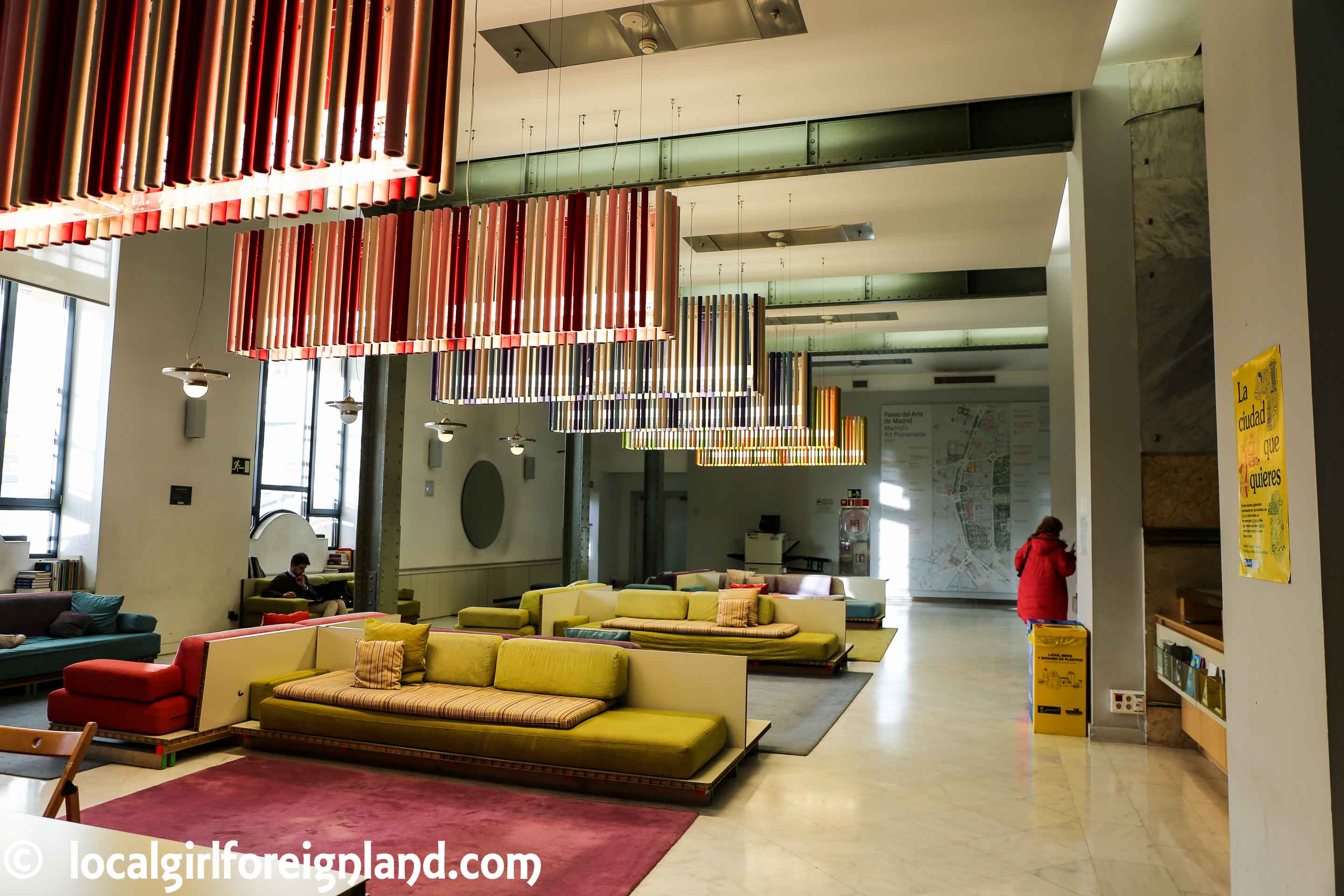 I went up via the stairs because they looked so pretty. It was a very bad choice. I highly recommend taking the elevator. I was so dizzy after the spiral stairs.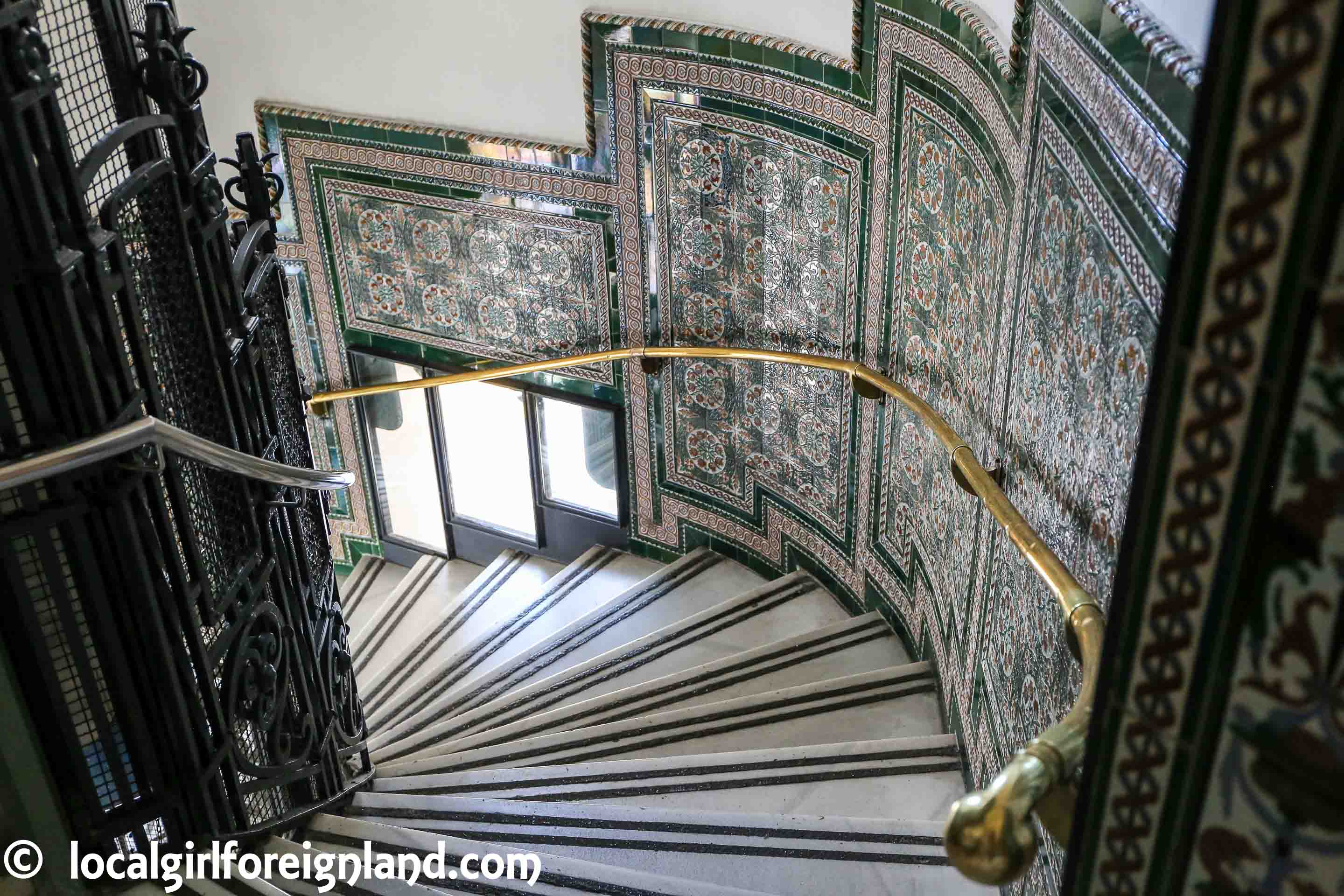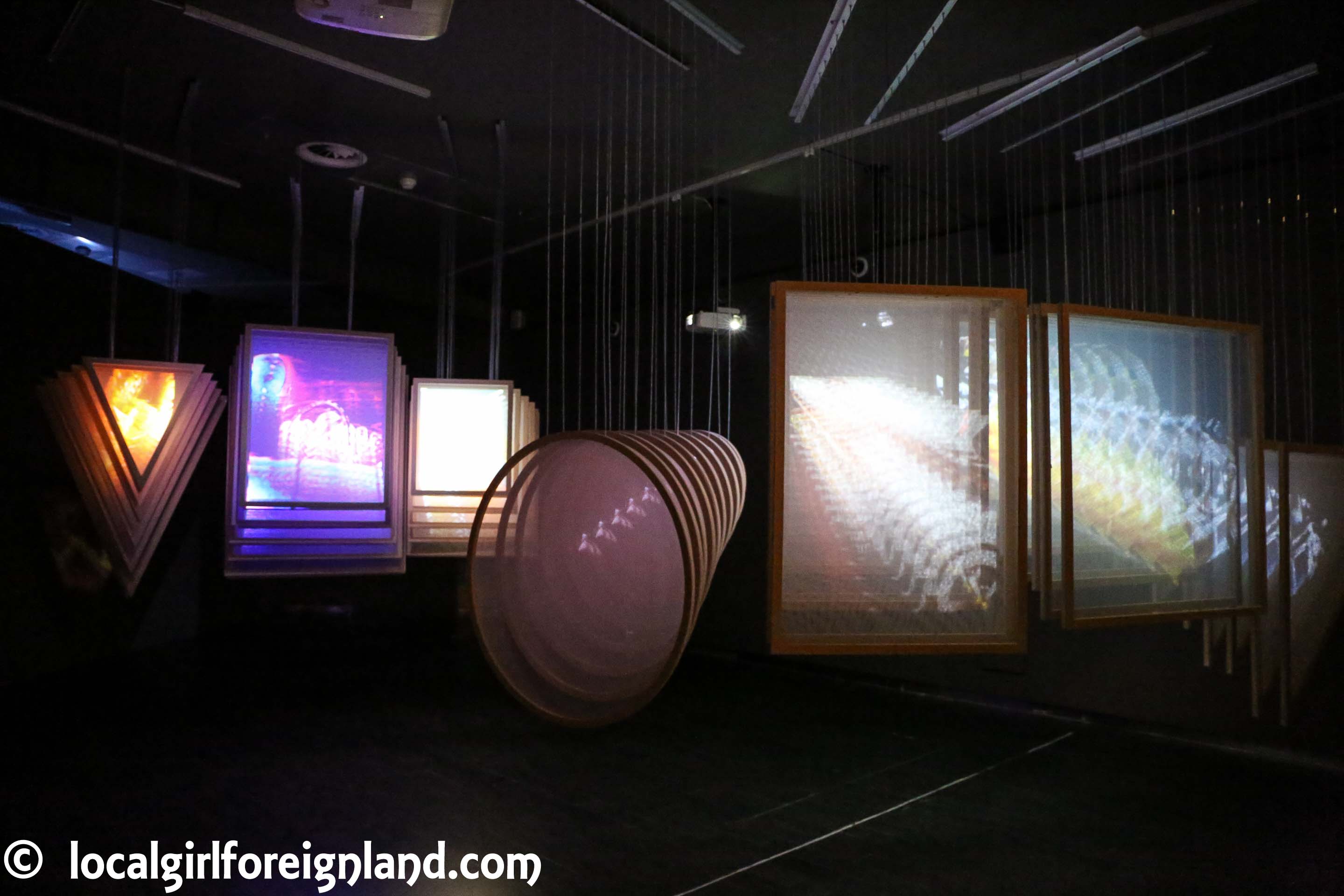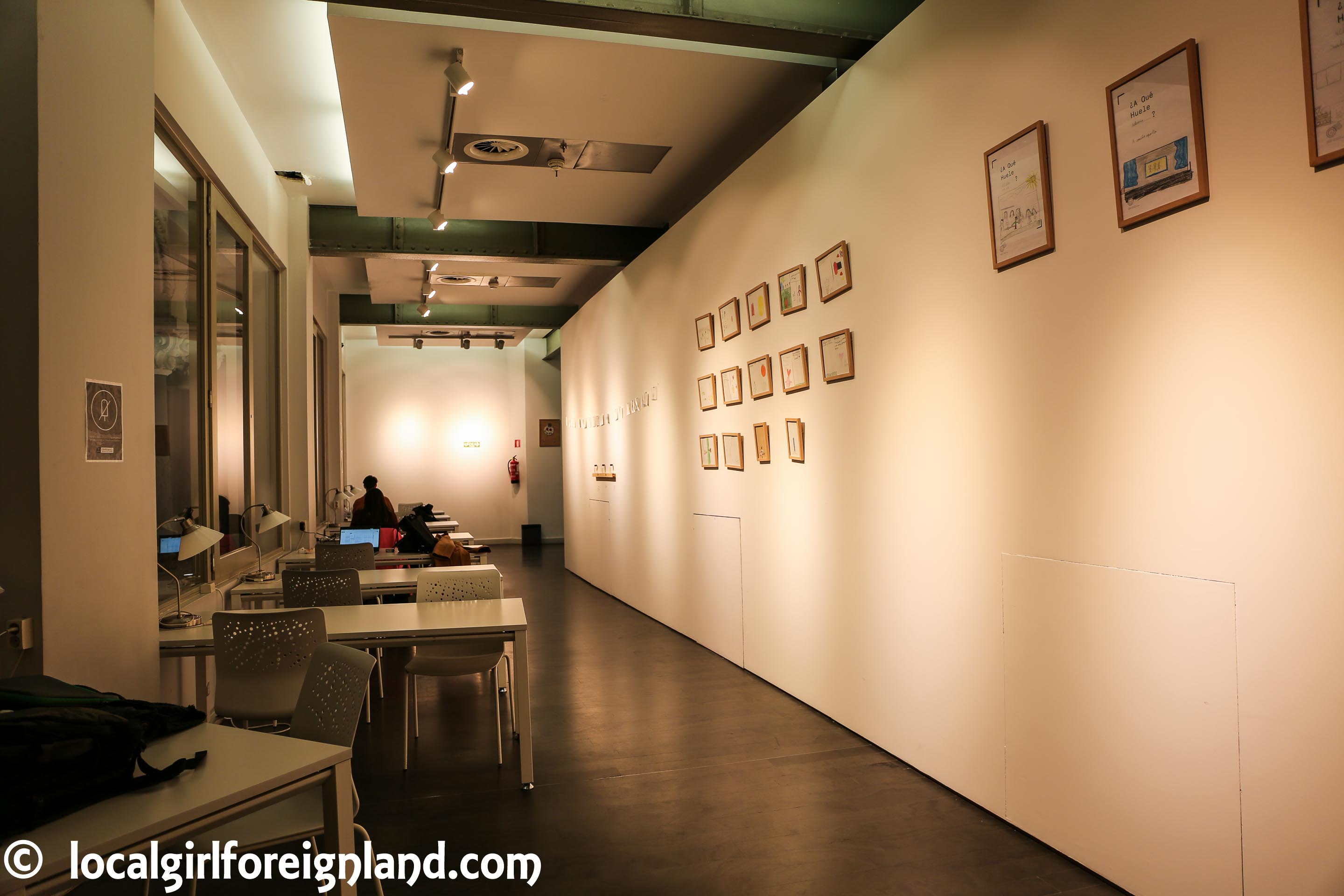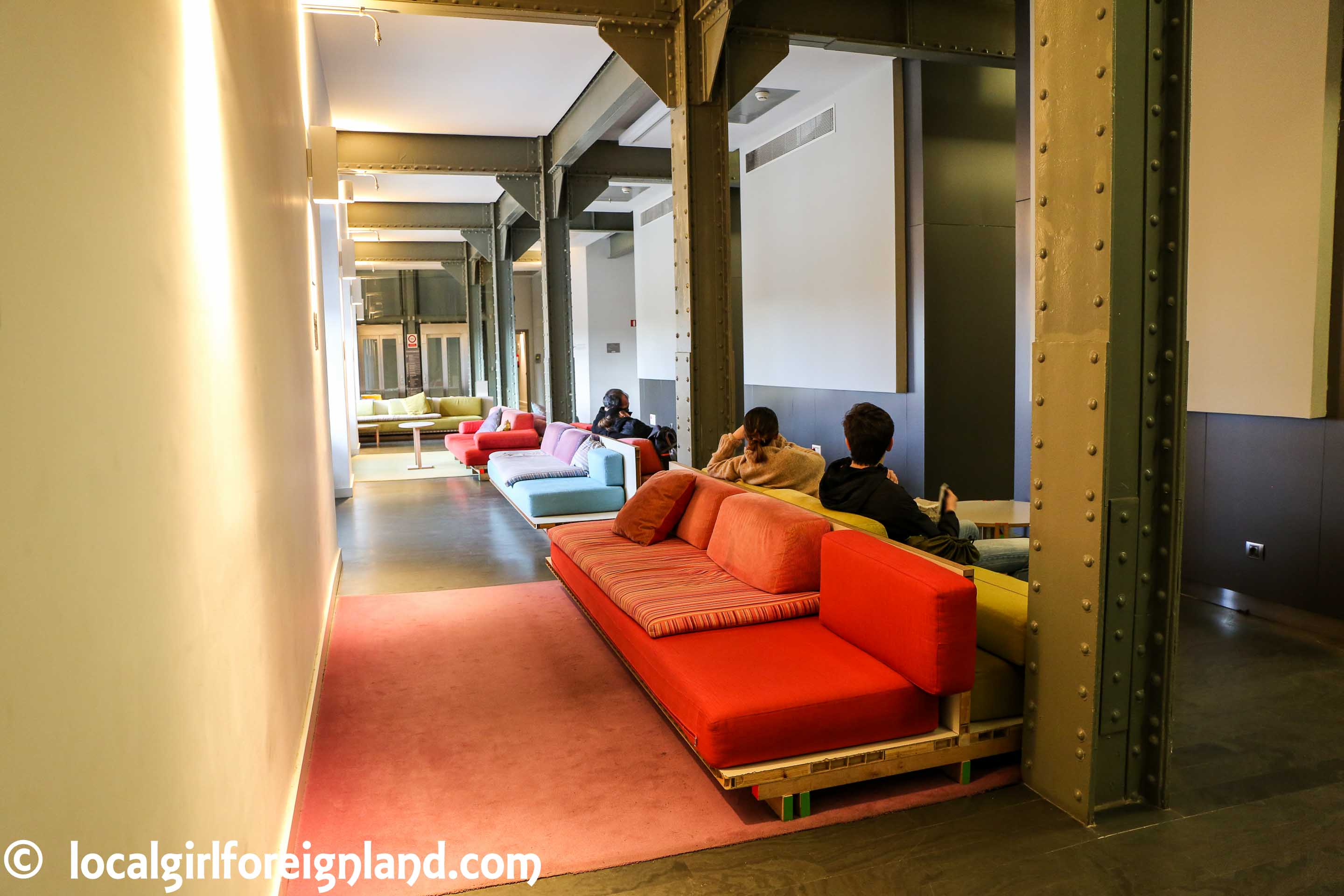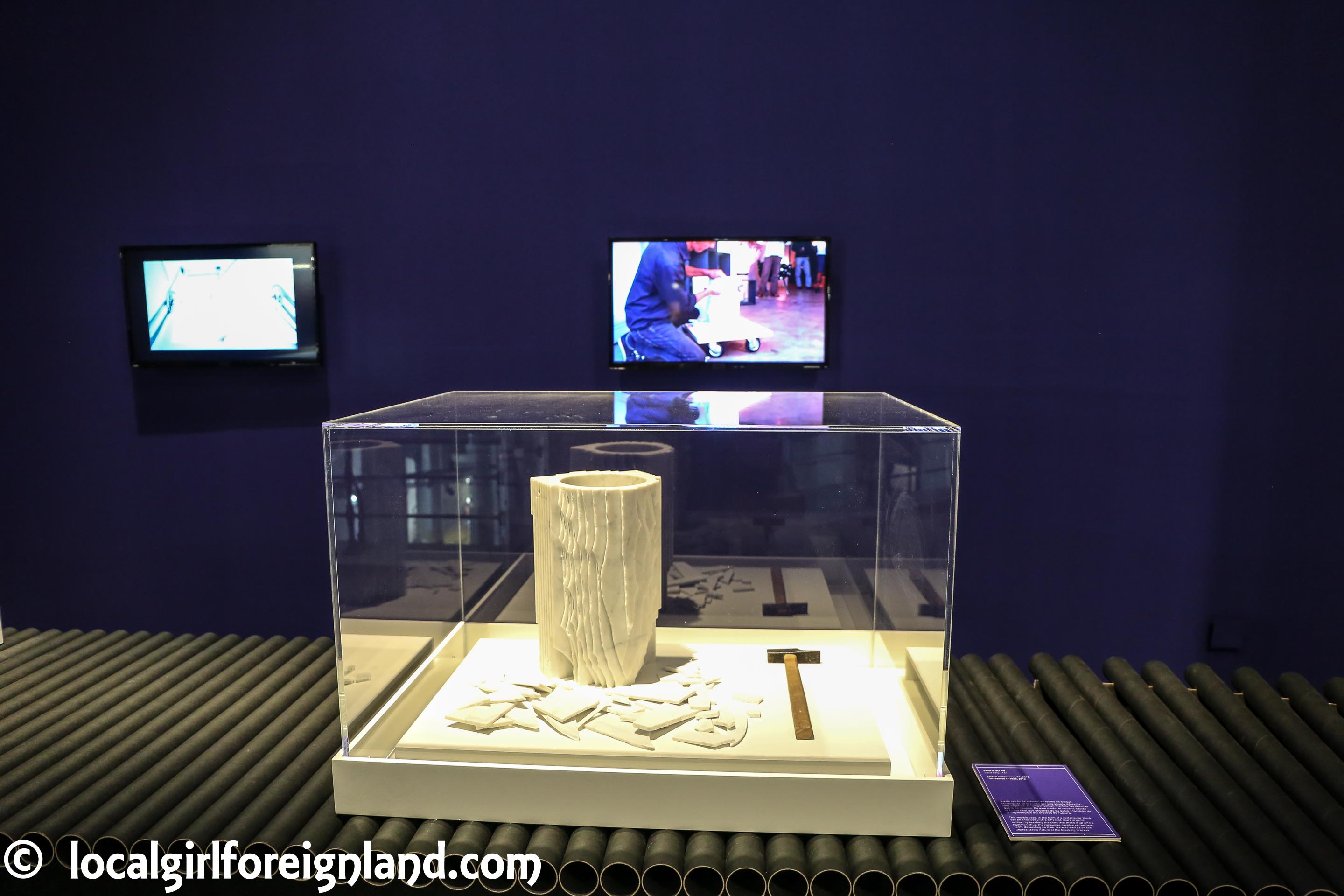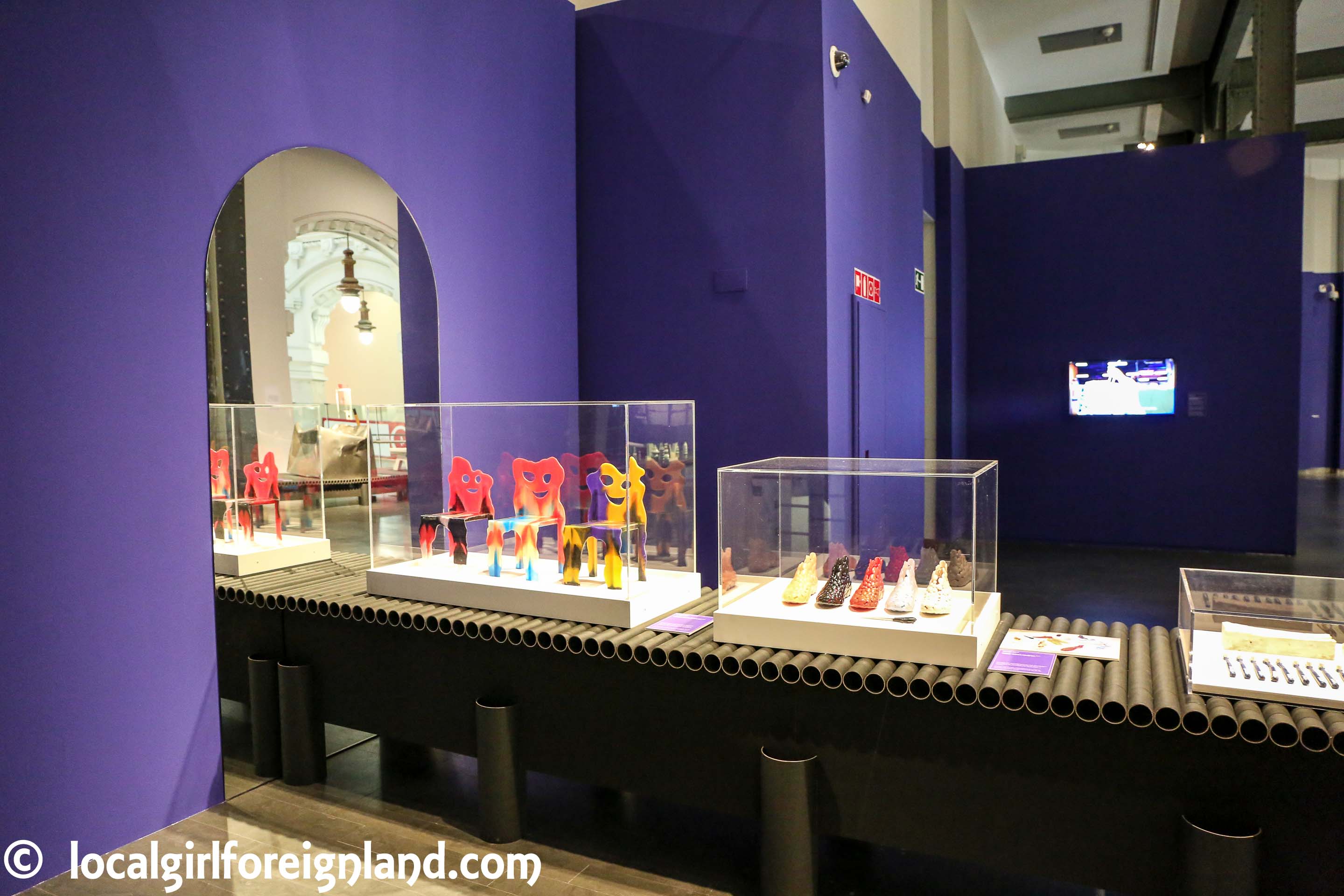 Interesting facts about Palacio de Cibeles
Whenever the Spanish football team wins, the plaza will be swarmed by fans. It is THE celebration spot.
The building was first  inaugurated in 1909.
It was initially built to be the head quarters of Post Office and Telegraph Company.
It became the City Hall in 2007.
Designer / Architect
Antonio Palacios and Joaquín Otamendi
Architectural style
Gothic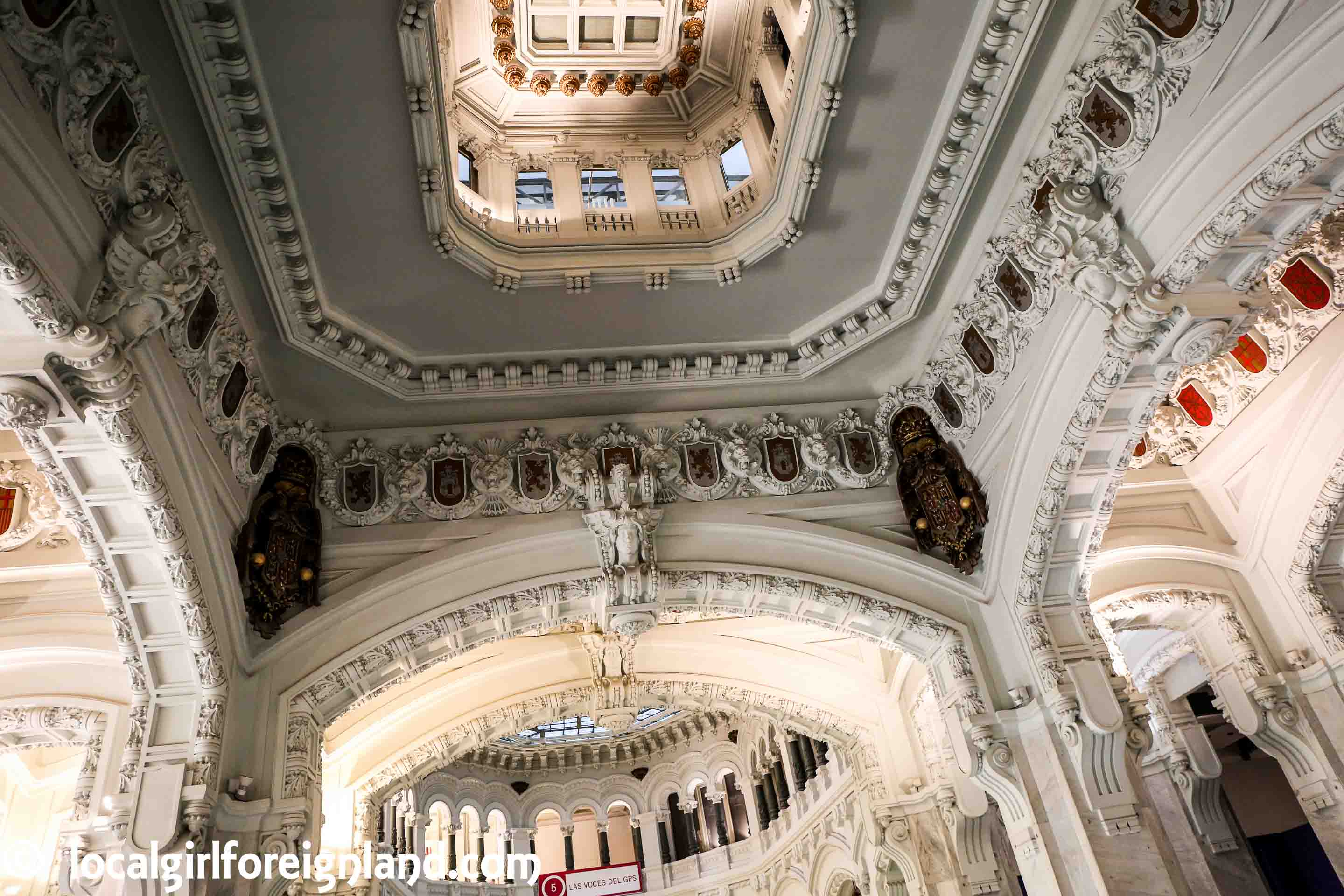 Where?
Plazade la Cibeles, 128014
Official site: http://www.centrocentro.org/
How to get here?
Nearest metro station: Bank of Spain / Banco de España (L2)
Bus: 1, 2, 5, 9, 10, 14, 15, 20, 27, 34, 37, 45, 51, 52, 53, 74, 146, 150, 202
I got here by walking (20min from Gran Via).
Opening times
Exhibitions
Tue-Sun 10:00am – 8:00pm.
View
Tue-Sun 10:30am – 1:30pm. / 4:00pm – 7:00pm
**Viewing tower isn't free, there's a EUR2 charge (except first Wed of the month and 2 and 15 May and 12 Oct)
NB: check the opening times before your visit, it may have changed since I visited.