2 nights' stay at this 4 star hotel, Best Western Richelieu Lyon Part-Dieu. Erm… does anyone else think that the hotel name is unnecessarily long? haha Here's my review.
Location
10min walk from Lyon train station. Flat surface, nothing tough.
10min walk from Food Hall Paul Bocuse (Les Halles de Lyon Paul Bocuse)…
5min walk from local supermarkets
30min walk to The Old Town
It's a GREAT location, especially if you have plans to do food and kitchen goods shopping.
Reception
Spoke decent English! Real English, not Franglais. Clear enough to have a slow conversation and small talk about Lyon.
Check in and out was quick. Not sure if it's because I prepaid through booking.com or they're just quick in general.
Sleep
FABULOUS sleep. ZERO noise ZzzzZZzzzz. Powerful 12 hours sleep is totally possible if I didn't have an alarm. Soooooo comfy. If you have a "rolling around spouse", their bed is FAB. Doesn't make a sound even if the other person is rolling around like crazy.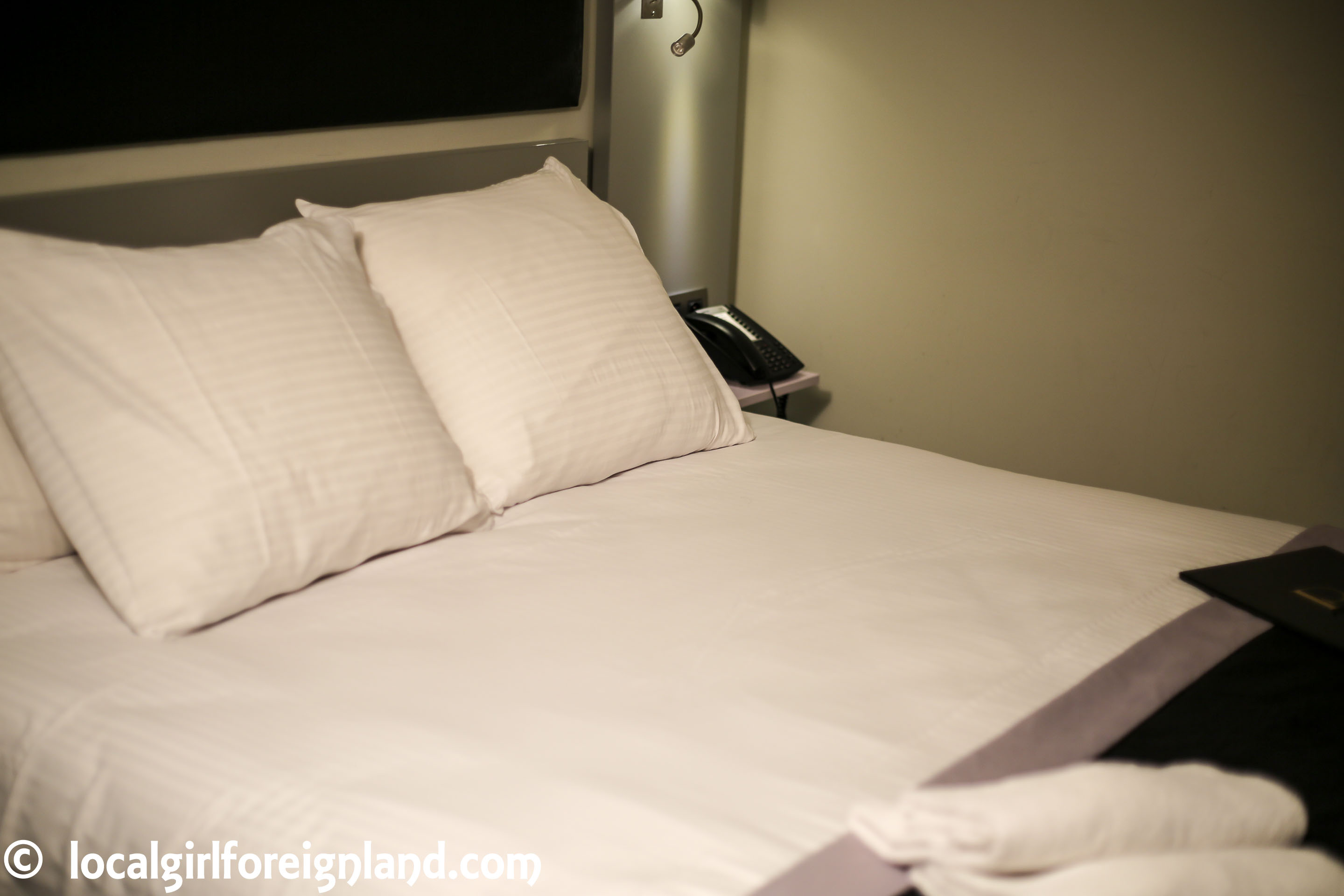 I think the bed sheet is a 300 thread count, sateen dobby weave. Can never be sure, the room isn't exactly brightly lit and I'm not in the room during the day.
Shower / Bath
Powerful shower that takes less than 1 second to get warm. Never want to leave that shower. sigh I miss it already. Love the button style shower. O, can simultaneously use the rain shower and the hand held. Shower heaven!
There's only ONE hook for bath towel. This is a double room and the room provided 2 bath towels… so why just 1 hook?
Toiletries & Amenities
The hotel is green AND organically conscious. The soap and toiletries provided were sulfate free (i.e. no SLS). Big brownnie point. Both soap and body wash/shampoo are made in EU. That 2 in 1 body wash shampoo is DECENT! Not drying at all and my hair felt cleansed. The trouble with most 2 in 1 that I've tried is that they leave my hair feeling "sticky".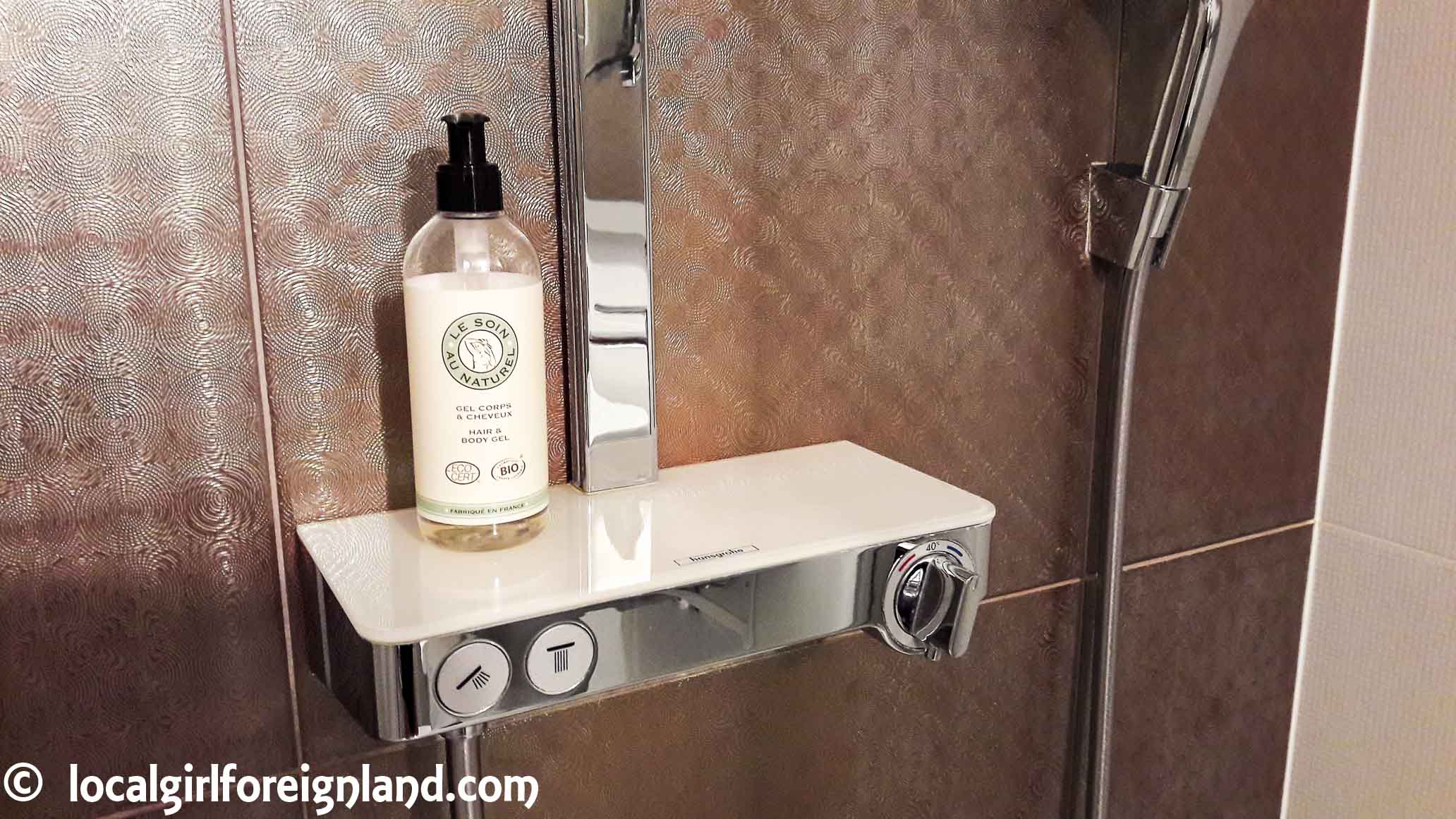 5 hangers, heavy weight towels, Dammann tea, coffee, creamer, kettle, TV, hair dryer
The hanging space was large enough for 5 puff jacket 😀
The hair dryer was effective wahaha Not deadly slow or mega loud either.
No toothbrush or tooth paste found in the room ==> not a big deal for me, I always bring my own anyways.
Room Service
Reasonably priced and offer 24/7 room service. Though, be warned that the 24/7 was made possible because they serve Picard food. They're honest about it and that's all that matters. It's nice to have room service without being billed like crazy.
Here are photos of their room menu.
Breakfast
Breakfast was EUR15 or EUR16 per person. I forgot, but it was nothing crazy. For the quality and convenience, it was worth the money.
See my photos?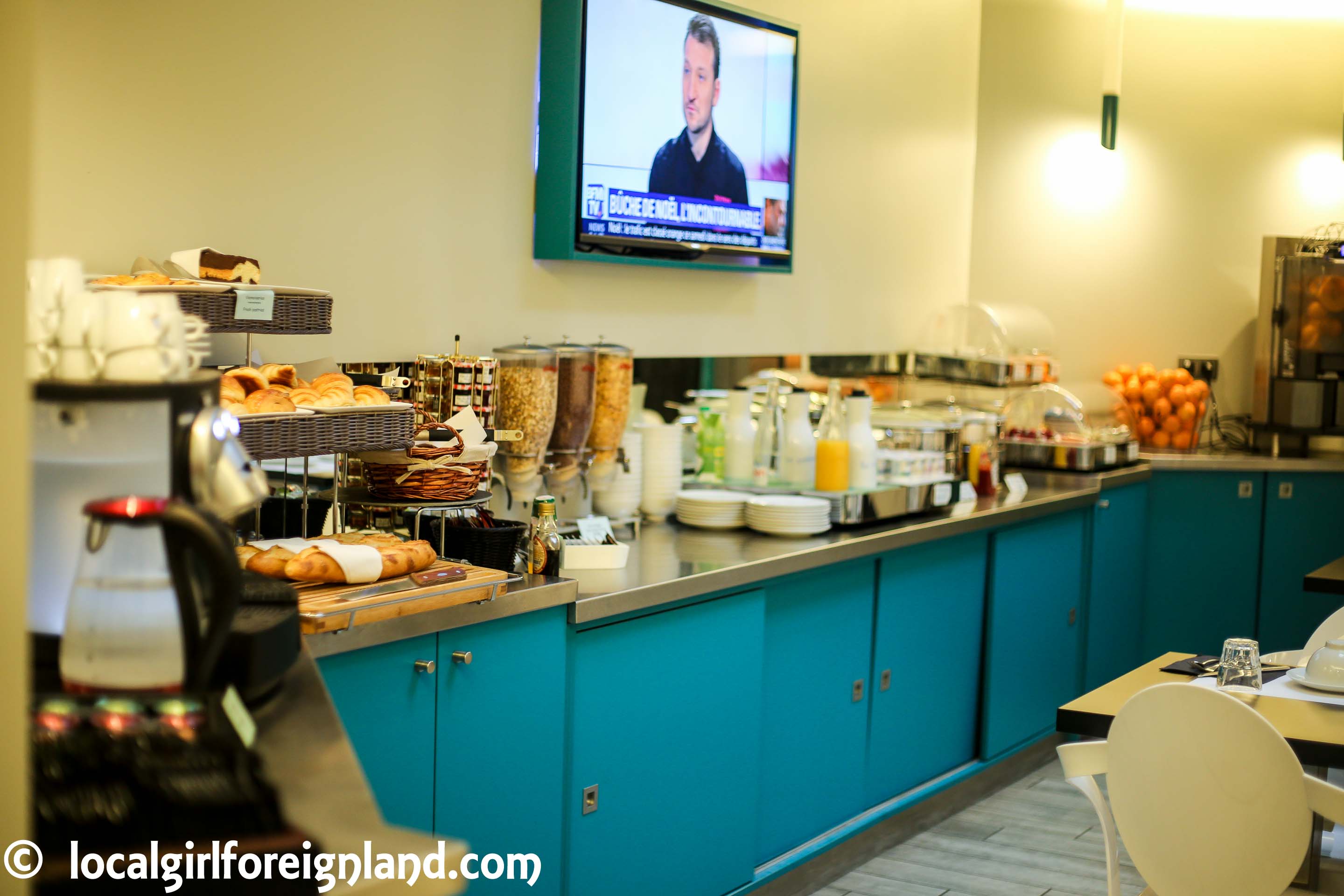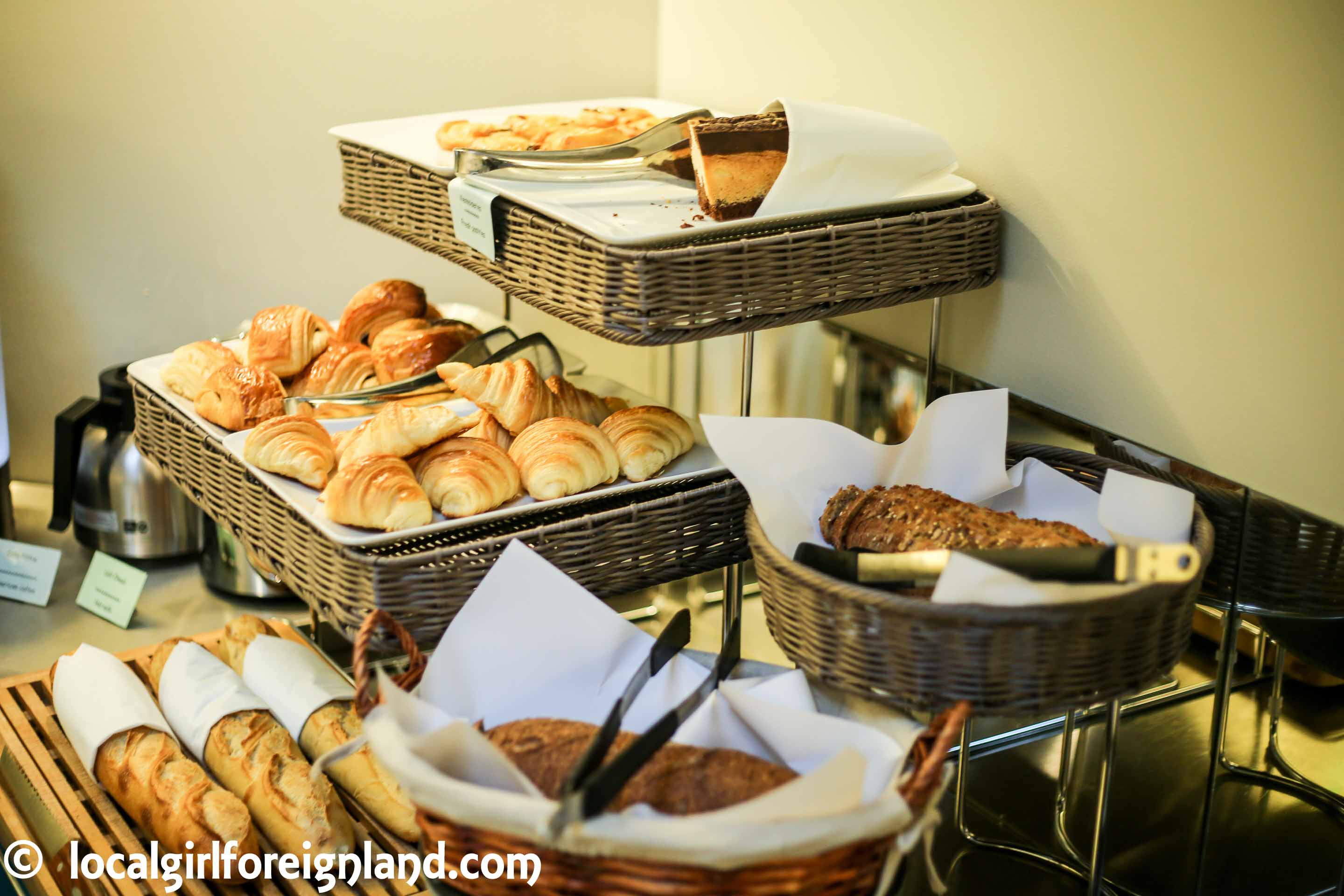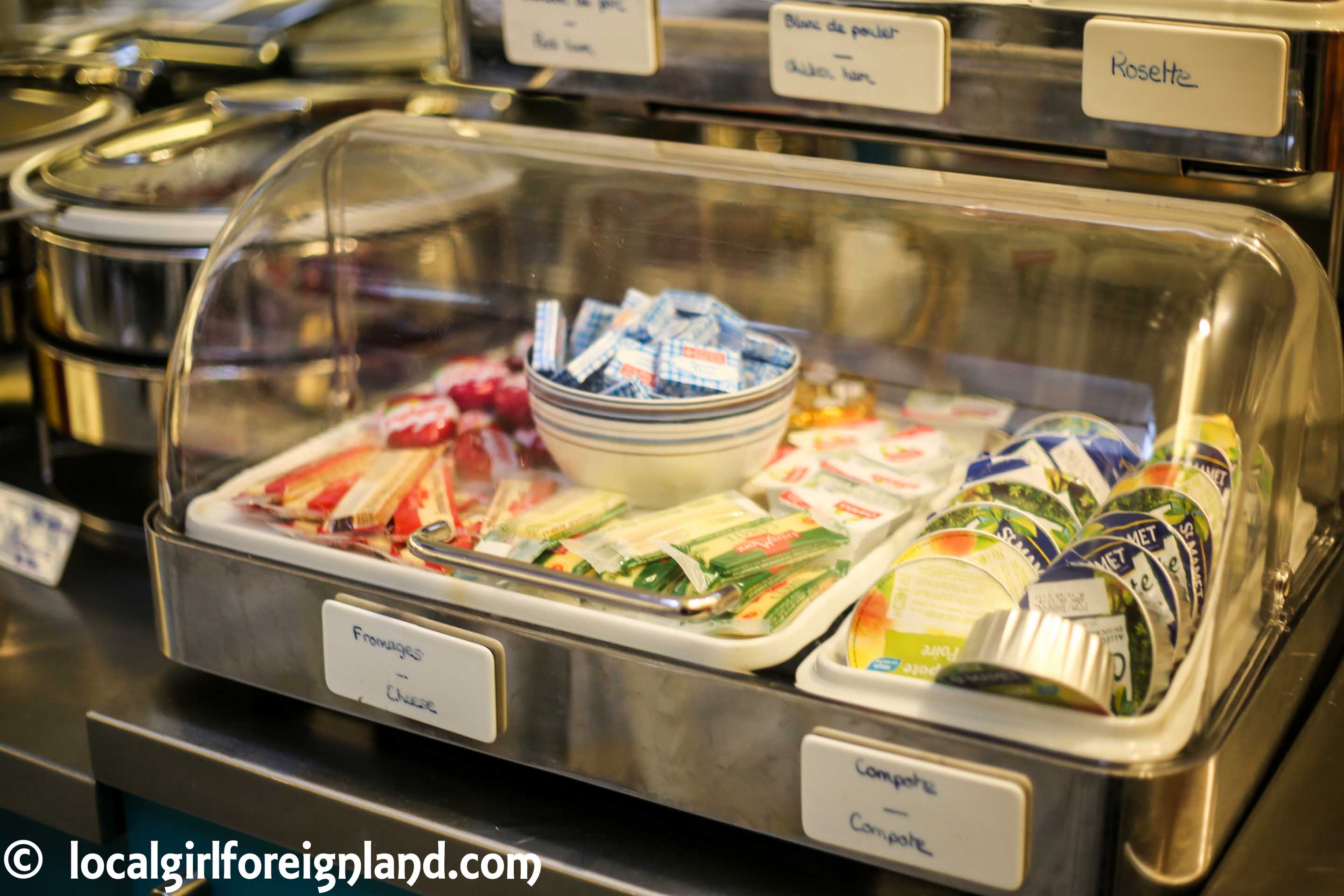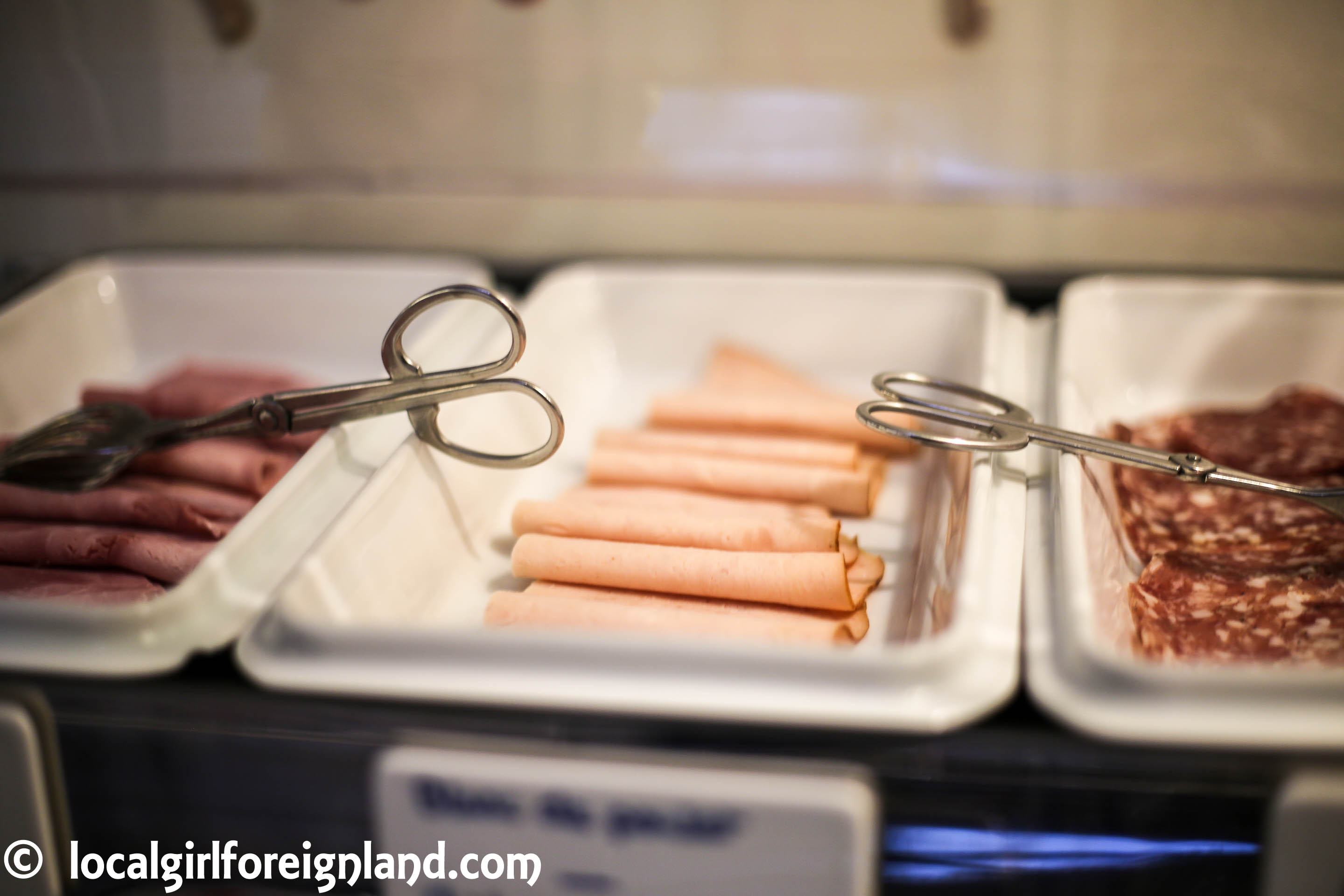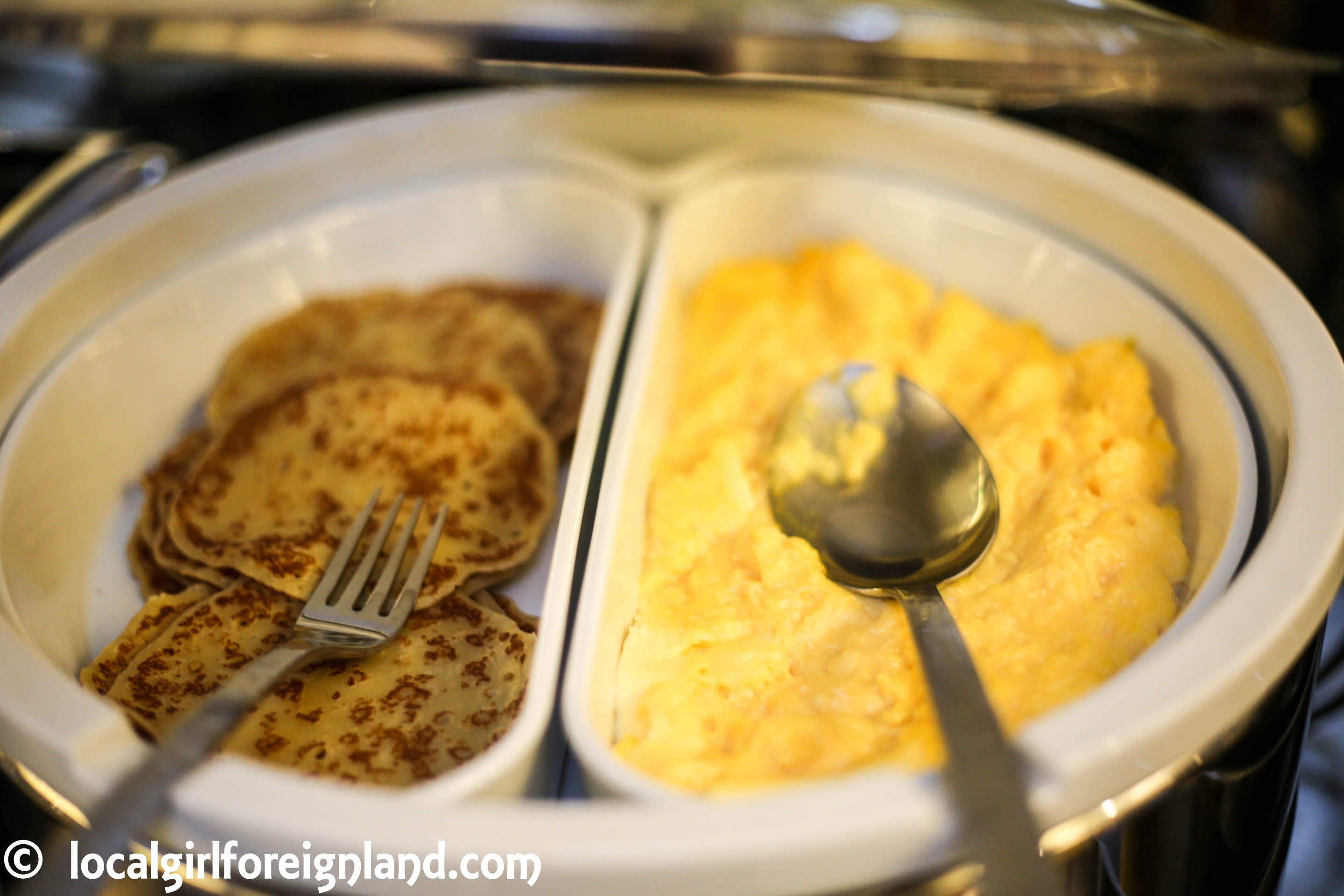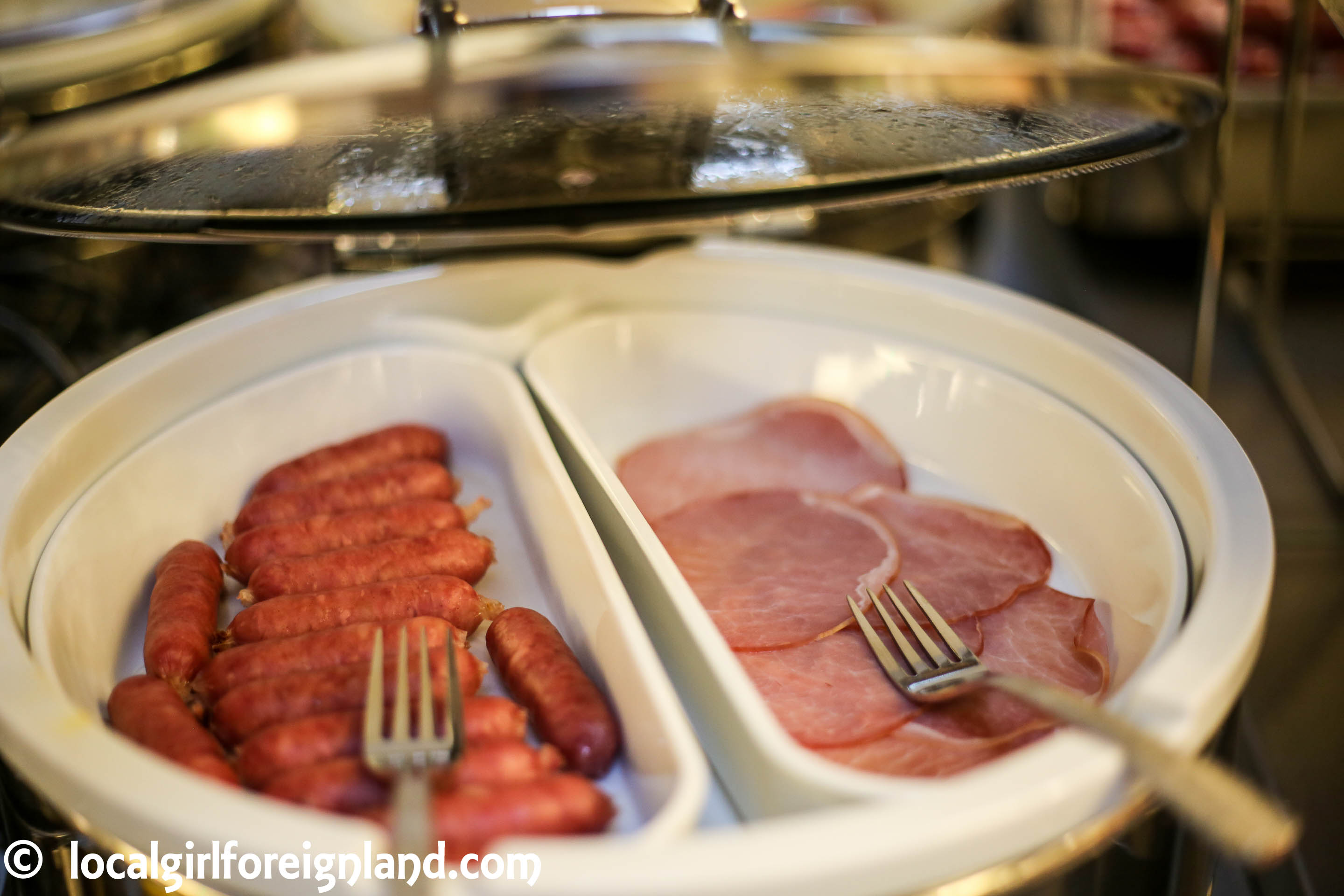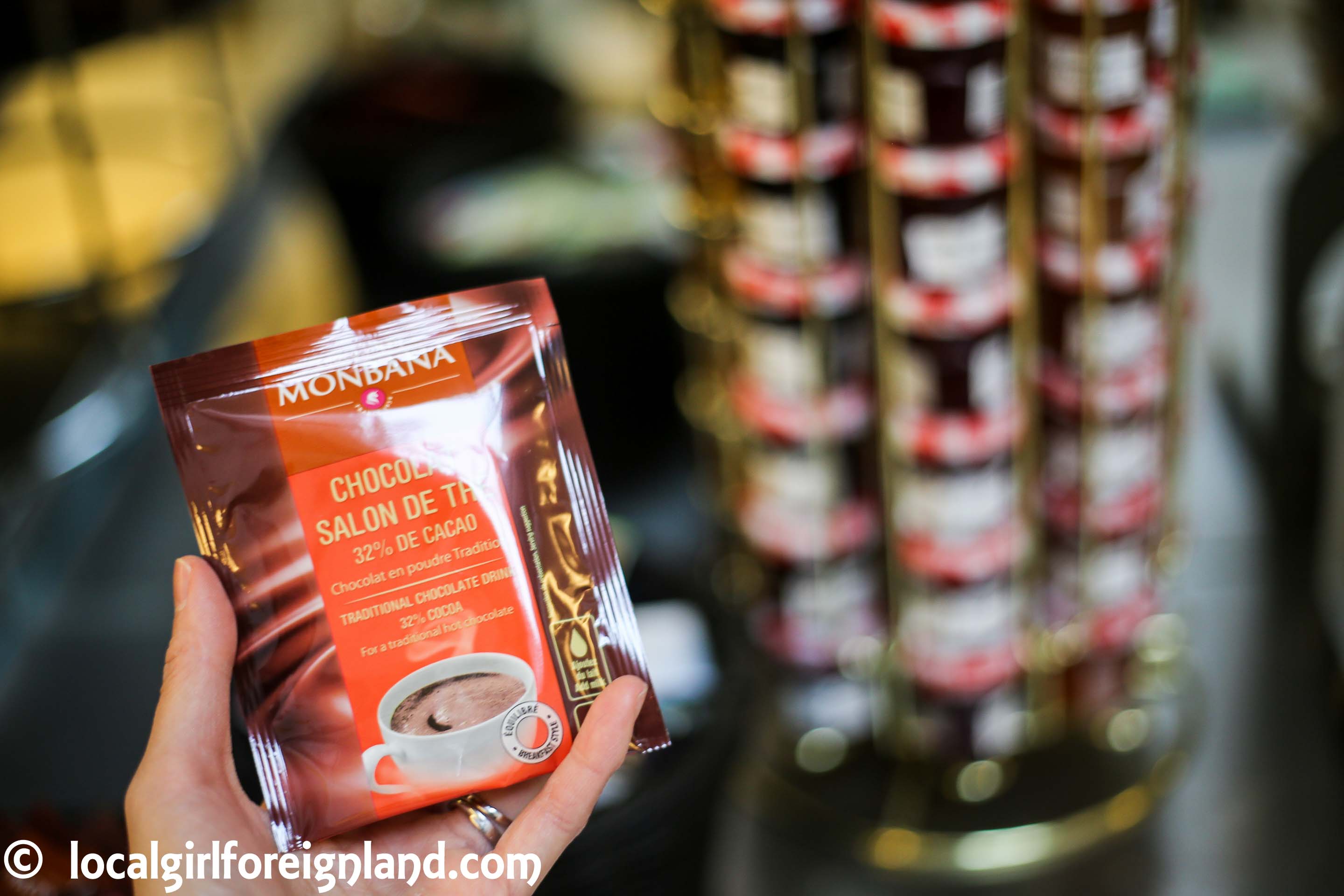 I'm obsessed with their fresh orange juice machine. I must have drank like 700ml of orange juice so that I could play with that machine a bit more.
Love this toy so much #orangeobsession pic.twitter.com/eJzg85QJNd

— Joyce Belfort (@JoyceBelfort) January 31, 2018
It's a bit of a crime to have breakfast at the hotel when we're only 10min away from Les Halles Paul Bocuse, but we're tired and we did breakfast over there the day before. We just wanted to chill out and take it slow in the morning.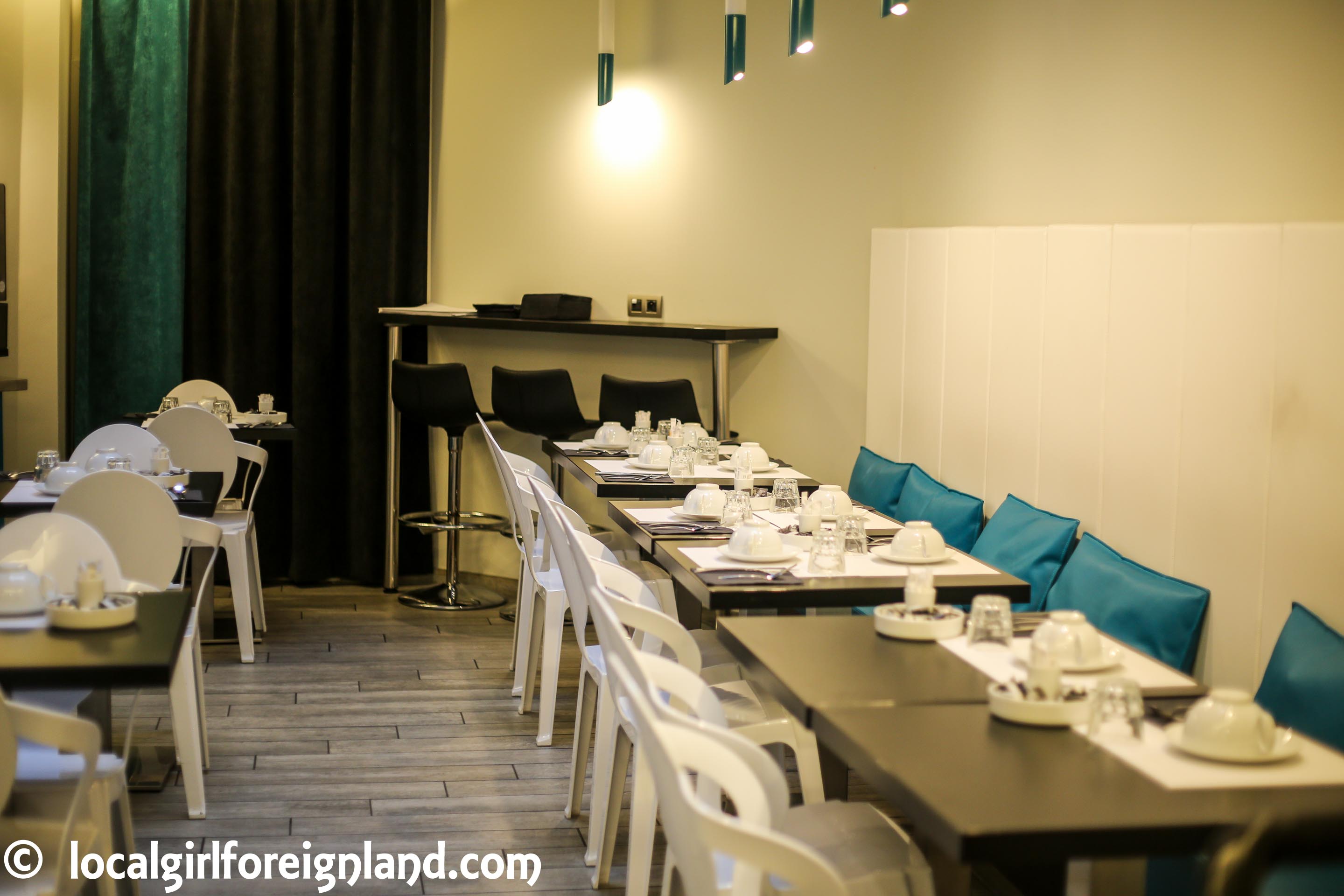 Parking
Extra EUR15 a day AND must reserve in advance. Not sure how I feel about this. Paying for parking to stay there feels tacky.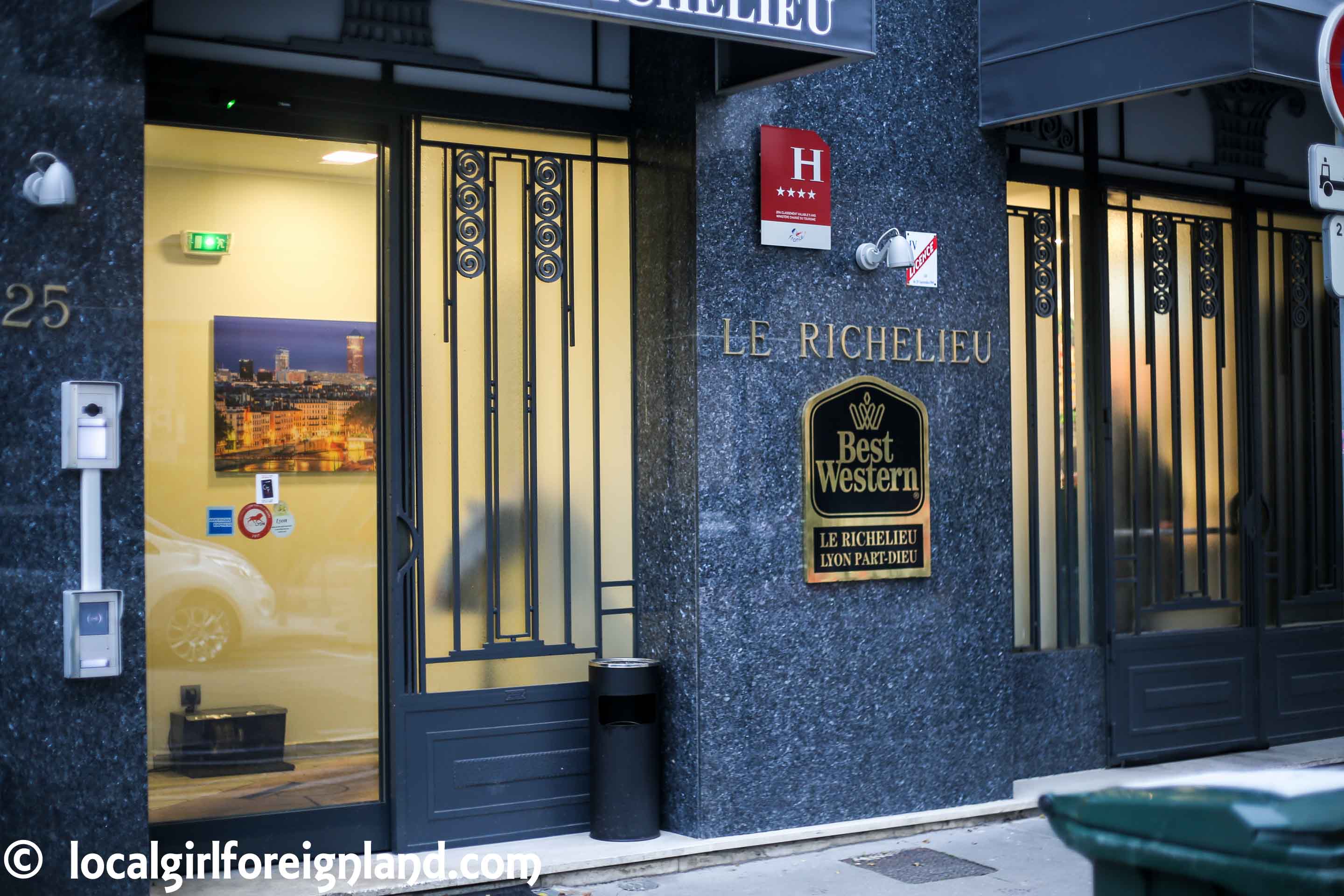 Overall Rating
It's an A- from me! Enjoyed my stay.
Would have given an A if there's a bathtub and an additional towel hook. The bathroom was large enough to have a bathtub, such a waste.
So that's it! End of the review.
Their overall rate at Booking.com is:
Address
Best Western Richelieu Lyon Part-Dieu
25 Rue Lalande, 69006 Lyon
Official site: http://www.hotelrichelieu.com/
Booking directly with them is possible! Best Western does have their own loyalty program, depending on your need, it maybe better for you to book with them directly.
Otherwise,
Here is a discount coded link for £15 off from booking.com
**Booking.com is an affiliated link.
I did pay for hotel myself. I tend to use booking.com because I am on their "genius reward" discount. I do not have any affiliation with the hotel.
For Asian hotels, I tend to use another hotel site. If you're interested in exactly which one I use, here's the post with all the details.
Camera: Canon 5D mark 3, Samsung A5

Bloglovin' / Google+ / Twitter / Instagram / Facebook / Pinterest