Modern architecture, exhibitions are diverse and not overwhelming. What's more? They open till 22h00 on Thursday! Right next to where the 2 rivers (Rhône and Saône) meet, stunning location. Most caption cards have both English and French. This post will focus on the highlights and photo spot suggestions.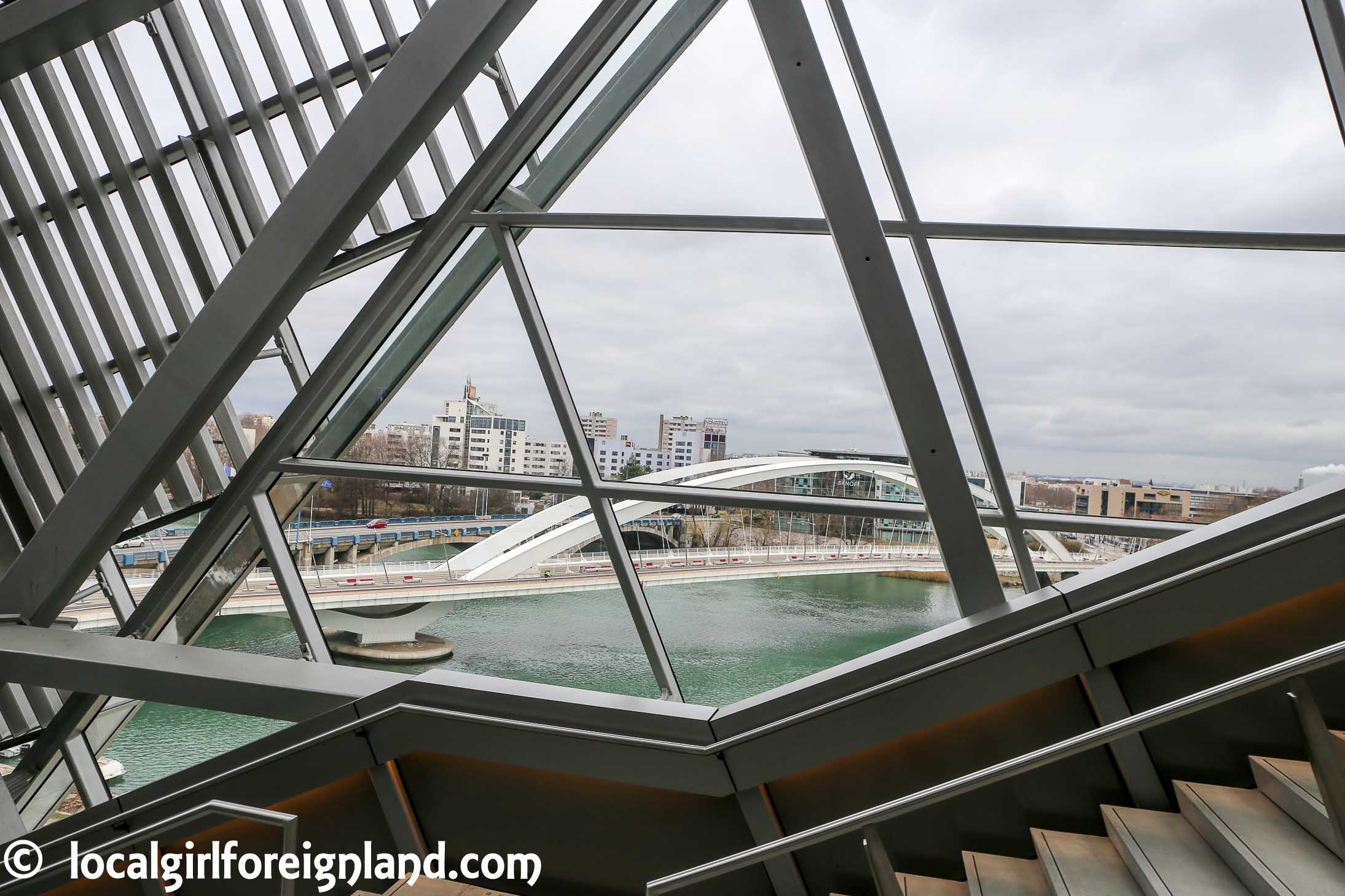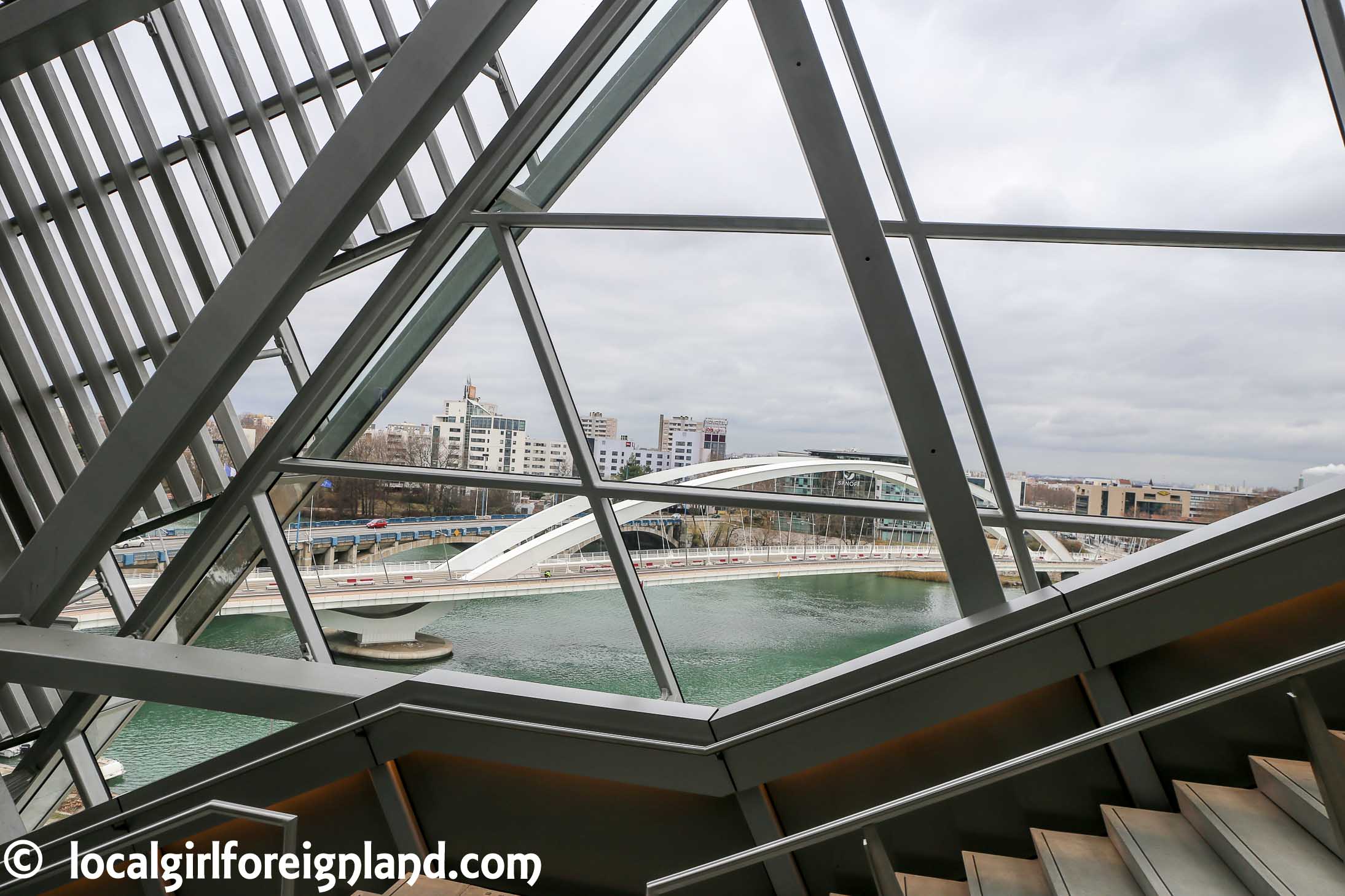 Best shooting spots
Exterior
The best shooting spot for the exterior architecture is from across the river (50mm) or 2/3 of the way from bridge, Pont Raymond-Barre (if wider angle lens).  If lucky, you'll spot swans and ducks as well.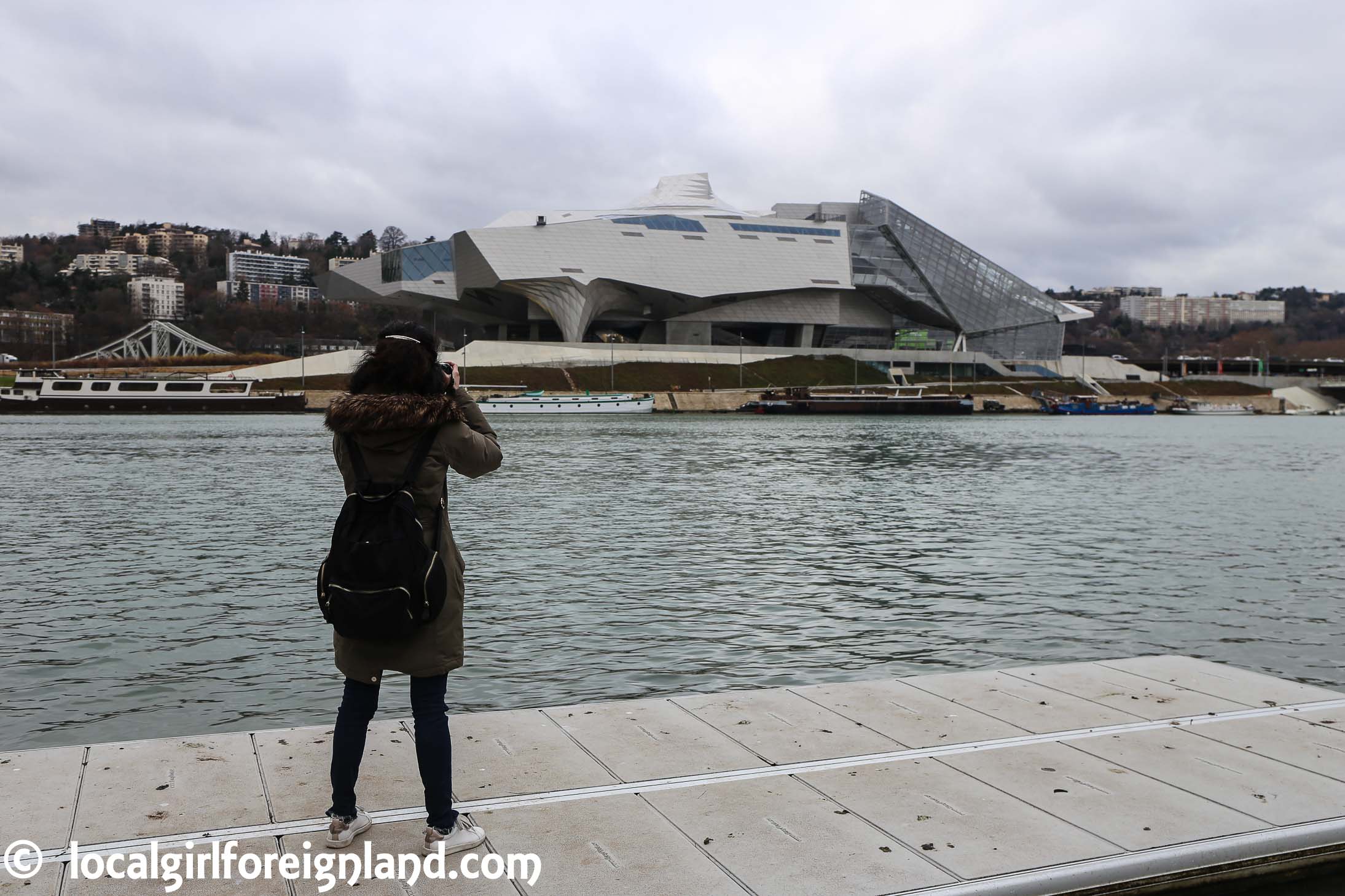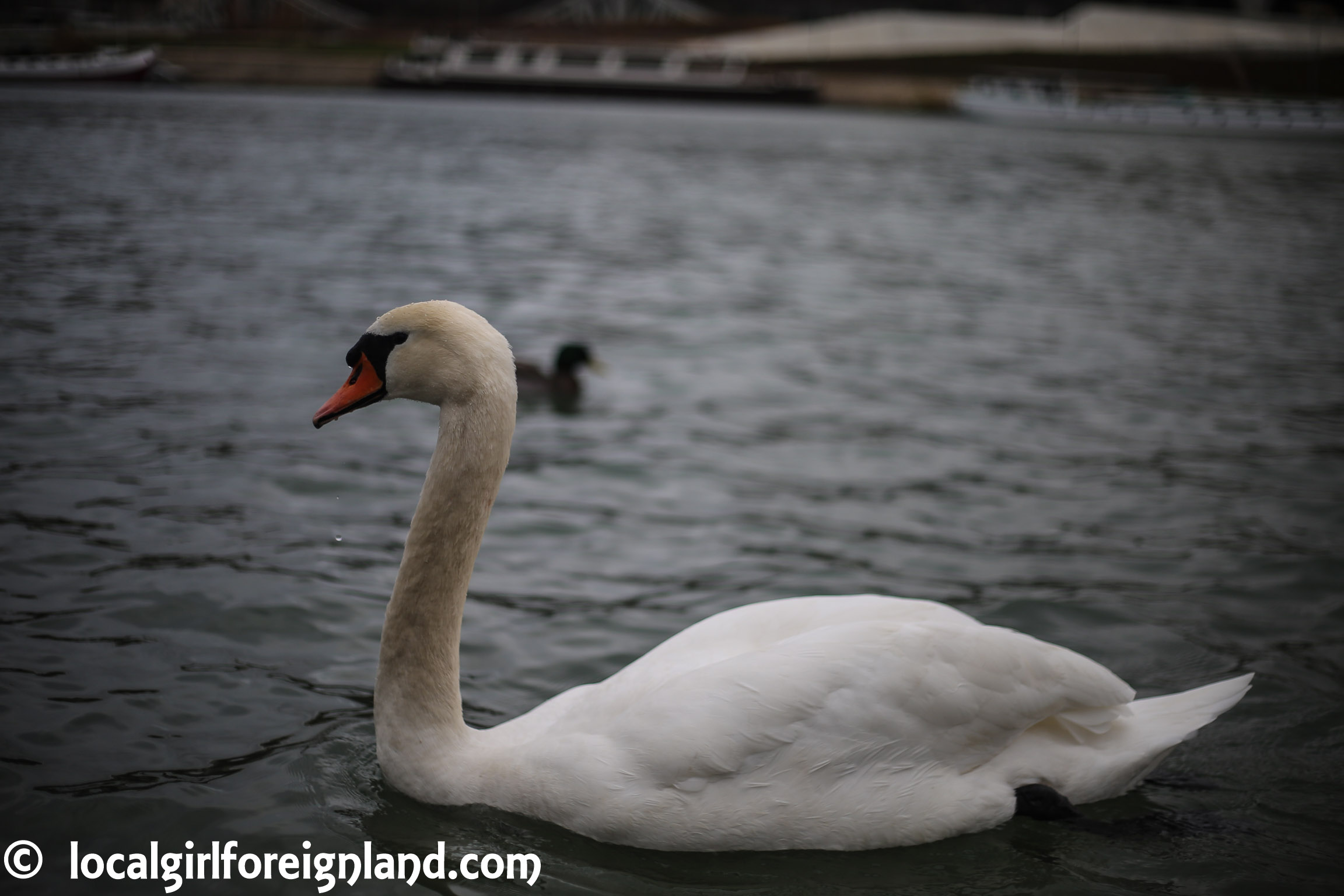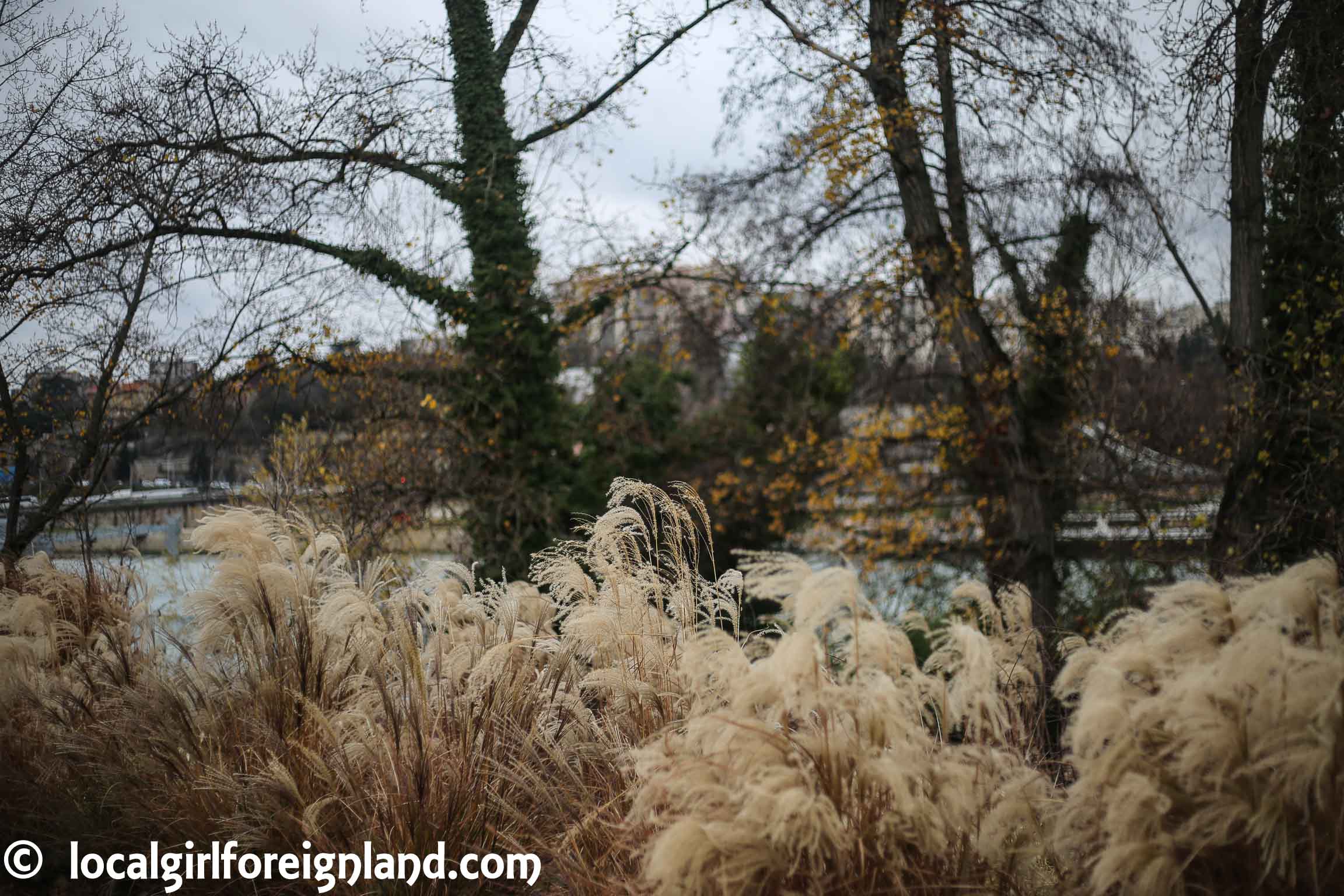 Point of interest
Pont Raymond-Barre is pretty photogenic. It is full of red accent chairs. Use your imagination for some fun shots 😉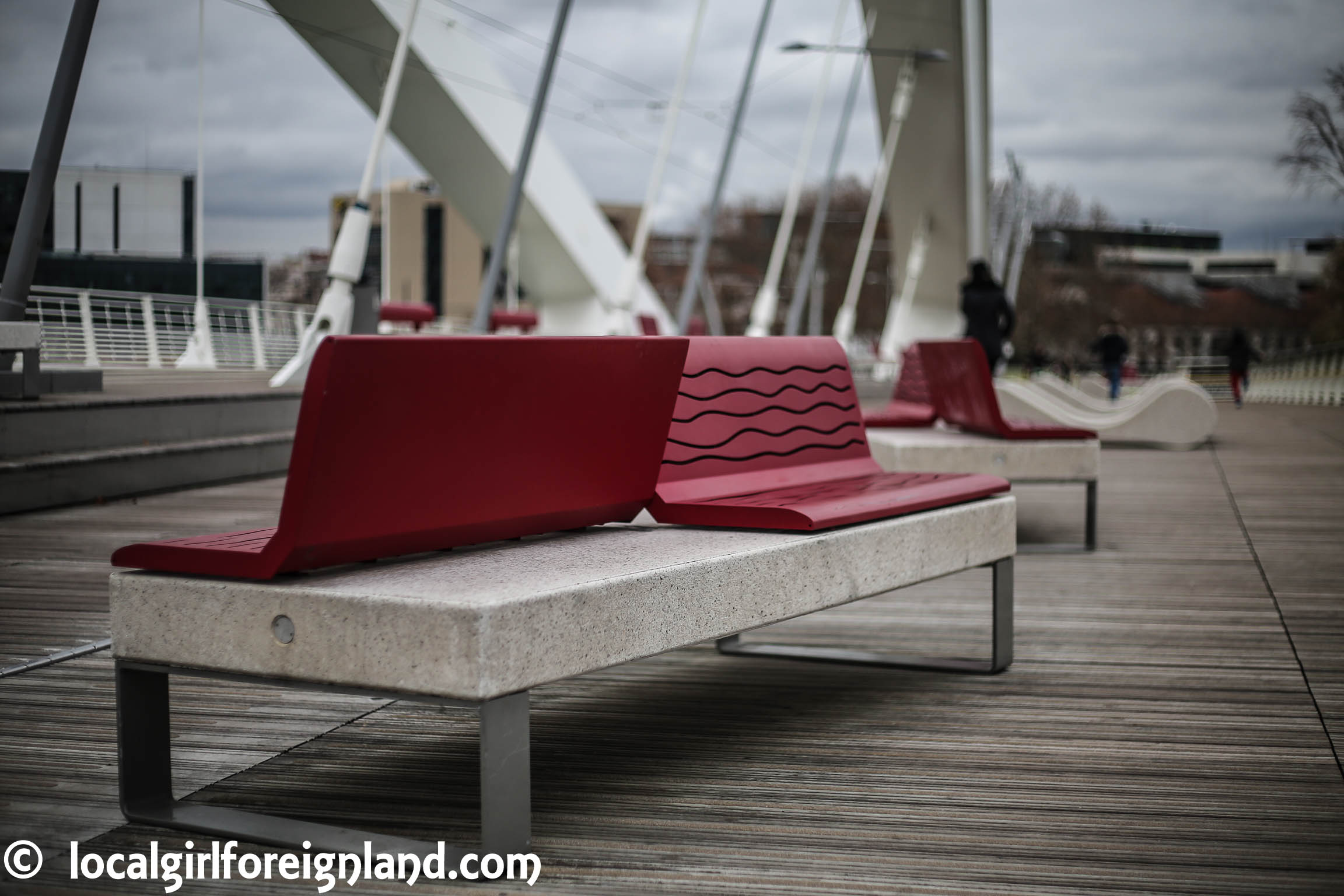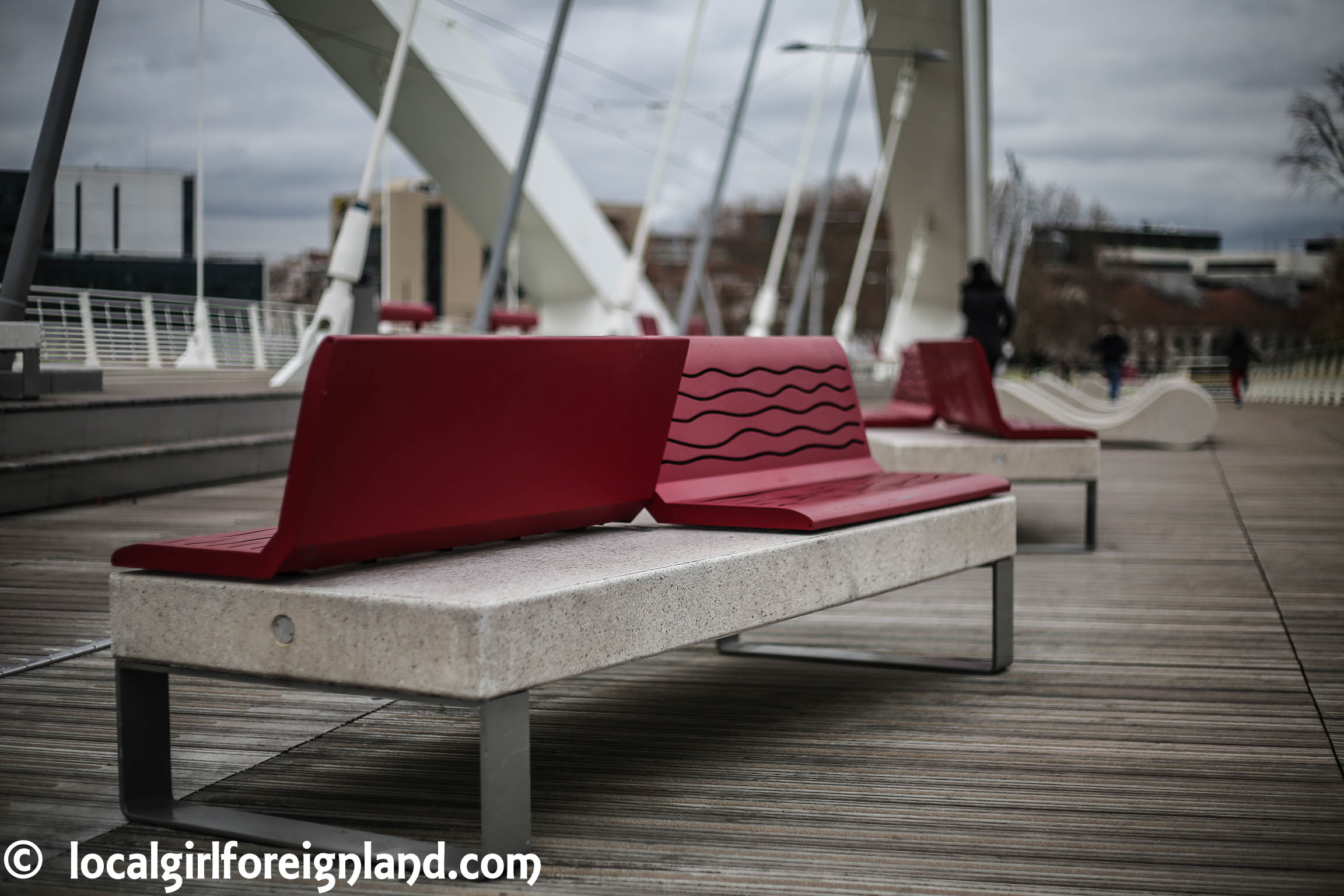 The #OnlyLyon sign is outside the museum, around 5min walk from the front exit.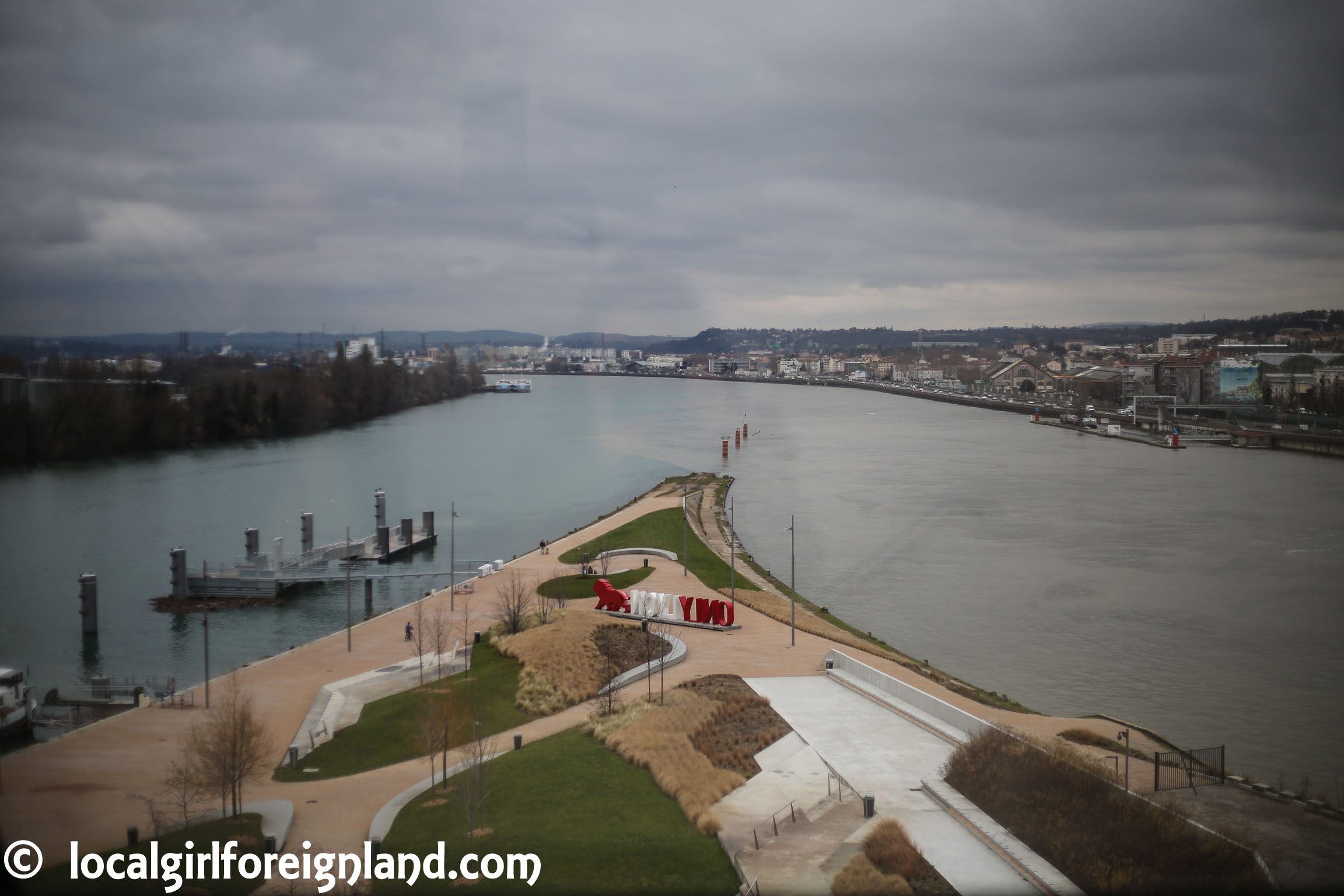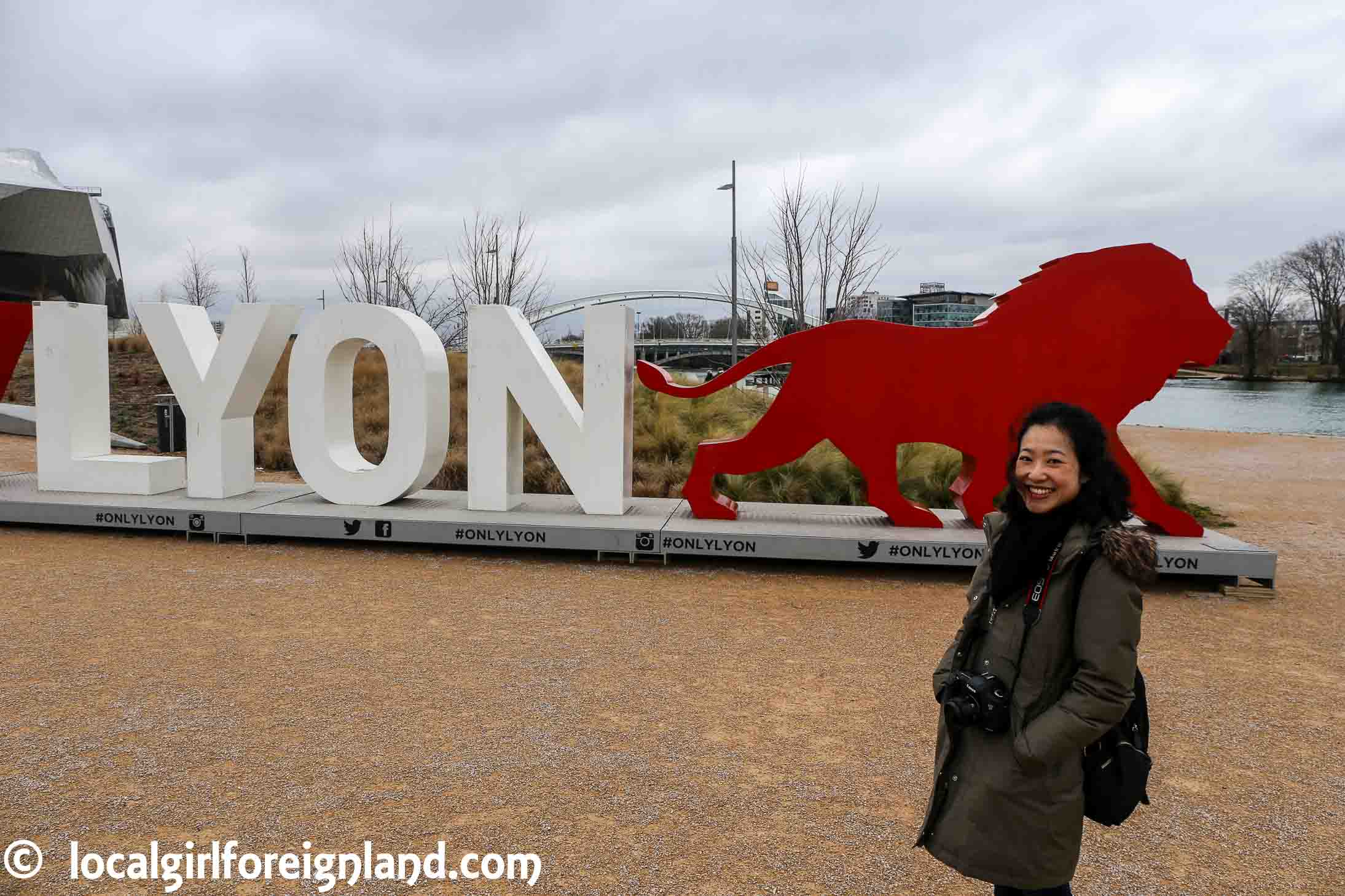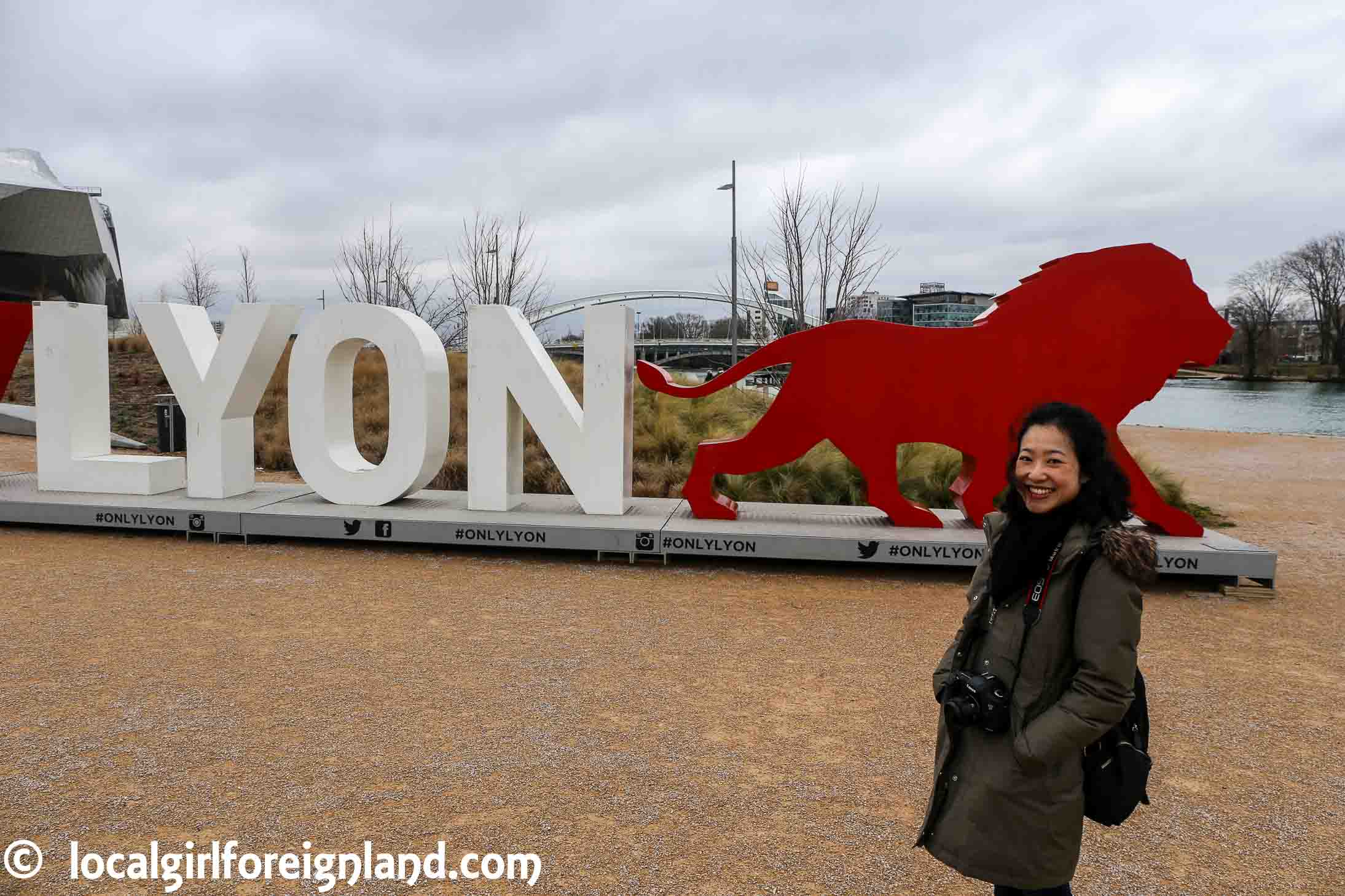 What to expect?
I only visited their permanent exhibition. In case you don't know, I'm the psycho who reads 80% of the caption cards on all exhibits. So I spend a huge amount of time geeking out in museums; luckily, my spouse is a weirdo like me.
Firstly, the lighting inside the exhibitions are not very flatter for selfies. Below are examples of epic failure with phone and camera. Well unless you're into looking like the characters from horror movies.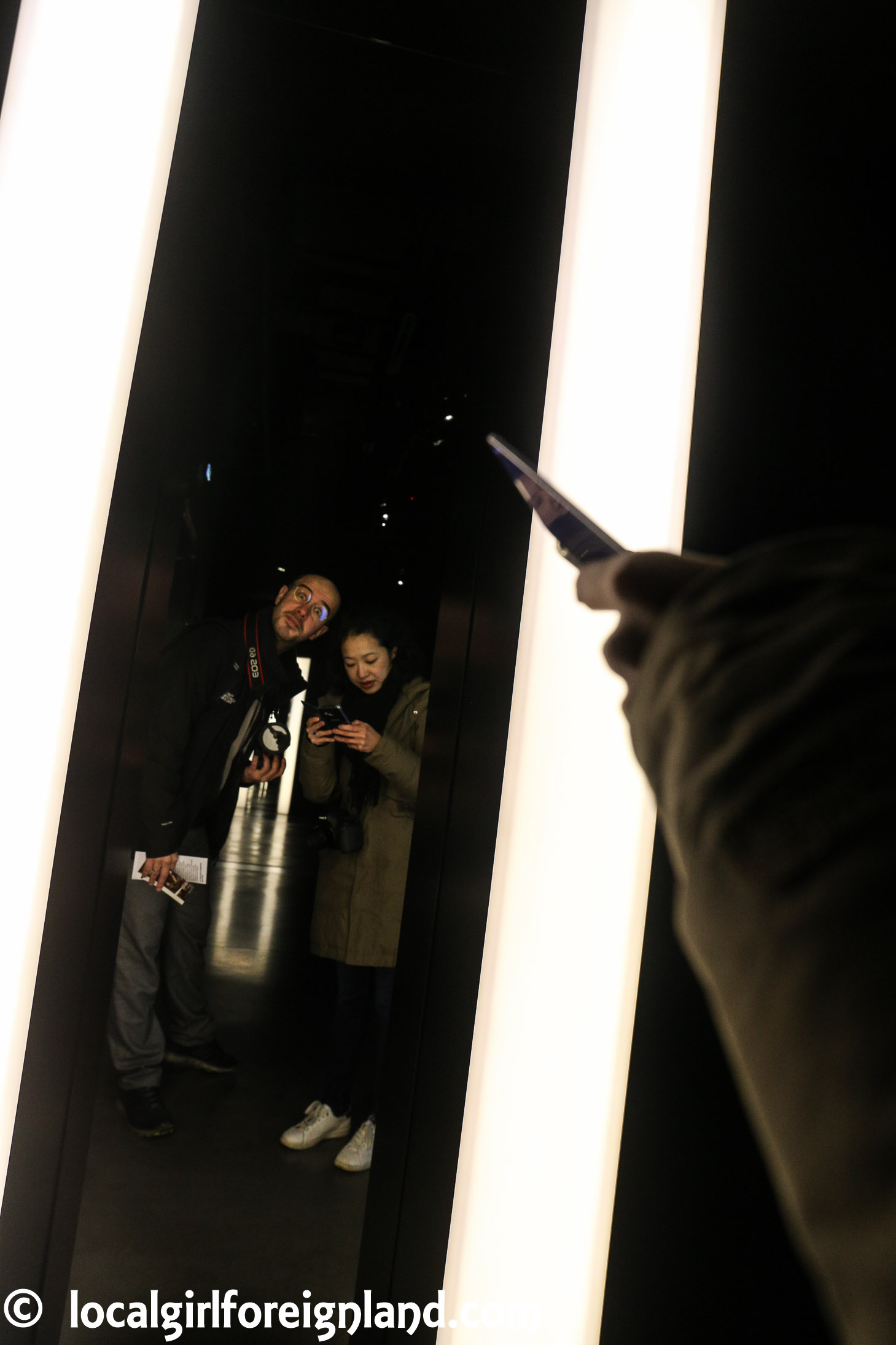 I LOVED these chairs!!! O, please do listen to what the philosophy professor has to say about death.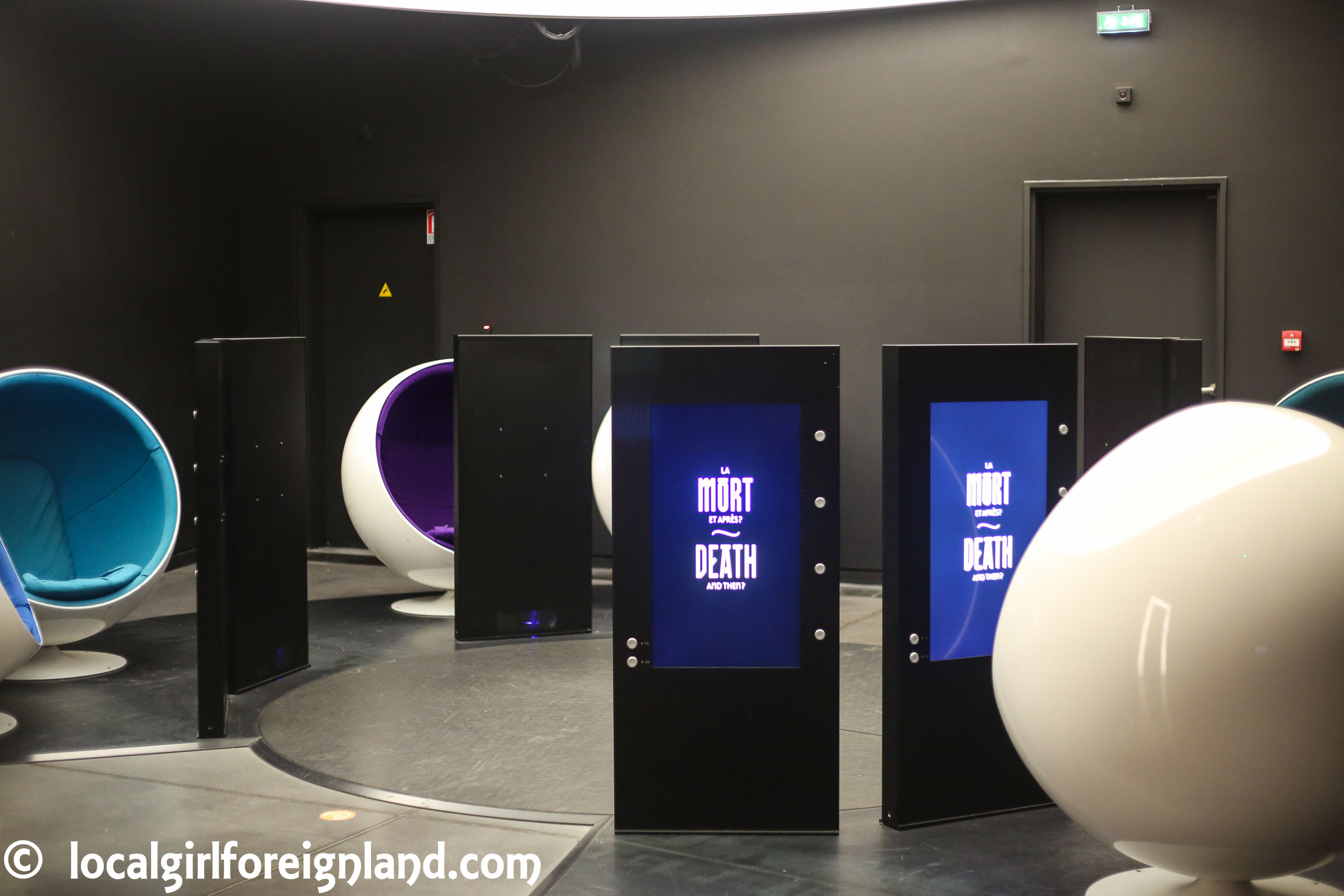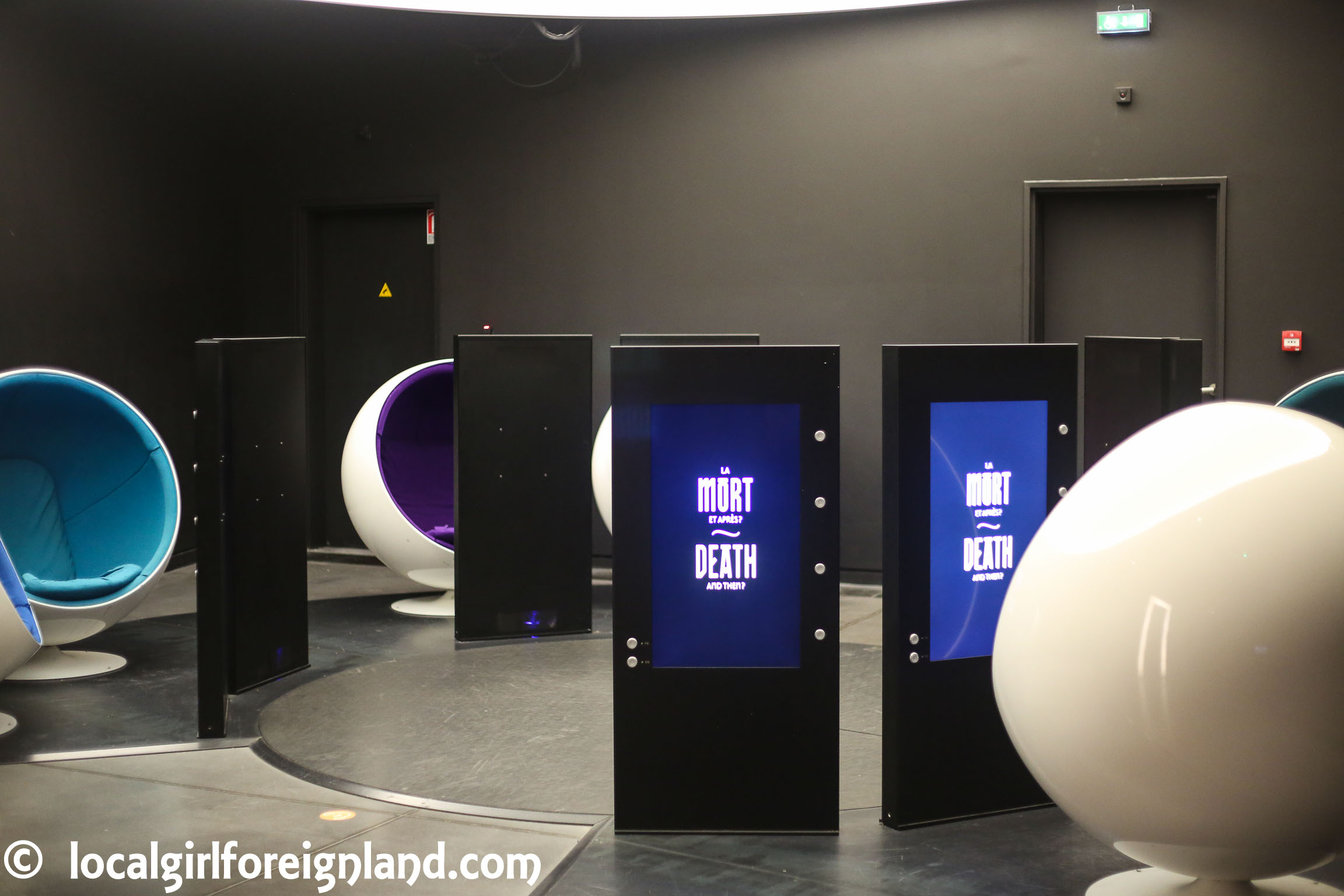 Spoiler alert: it's somewhere along the lines of, "Why do we have to die…" Honestly, I think this professor thinks too much. I am ashamed to say that I burst out laughing inside the very quiet museum when I heard that.Anyhow, I found it fascinating how each profession defines / perceive death differently. The chairs had speakers linked to the monitors showing professors from various academic fields talking about death – e.g. law, religion, philosophy, history etc.
This room is every inner geek's dream. Top tech of the past was featured in this room.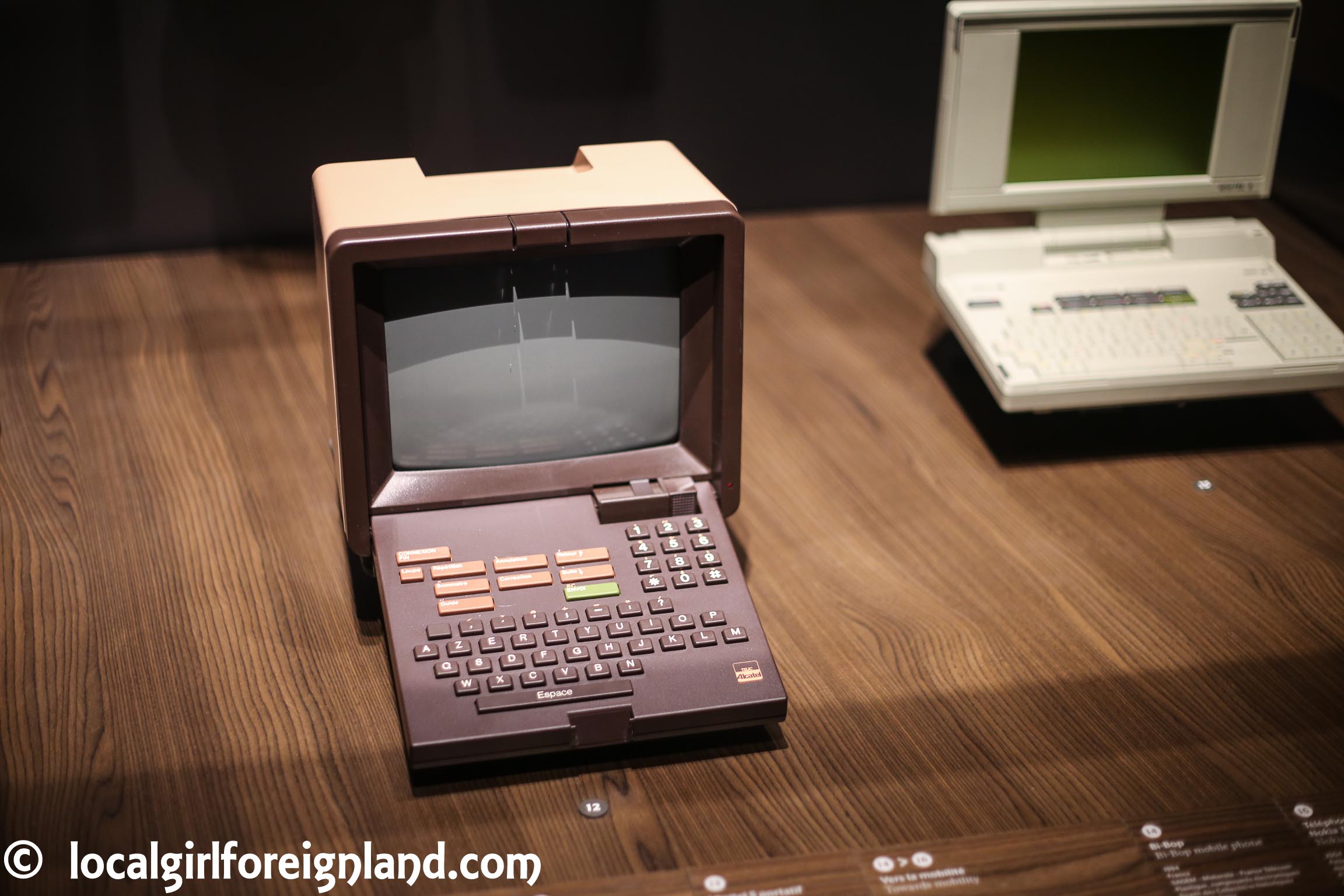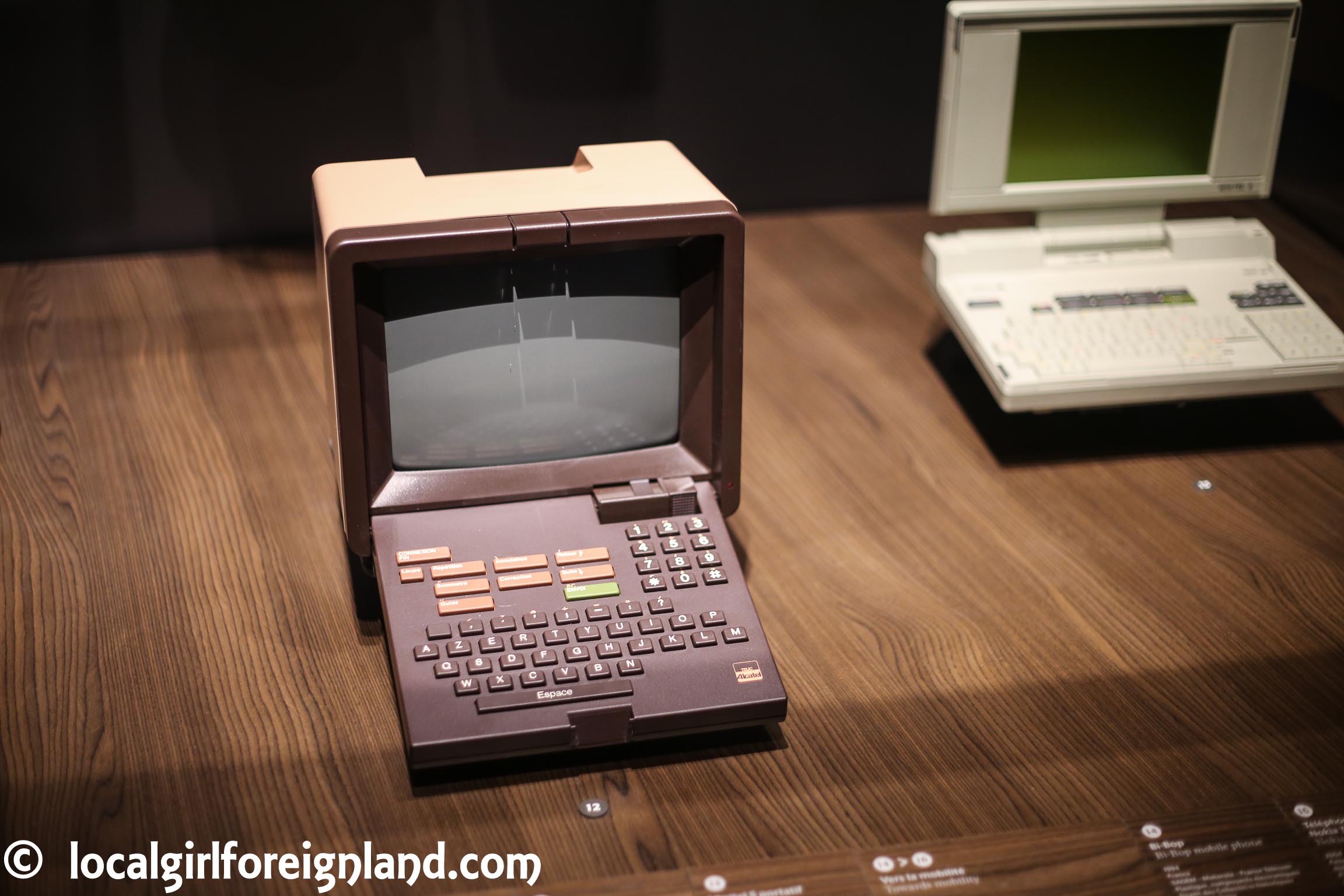 I loved the phones that were on display. Such a vintage touch to the exhibition!
Isn't the lighting delightful for photos? All these phones were working! Pick up to listen to the old phone messages.
Fossils are of course nothing short of interesting.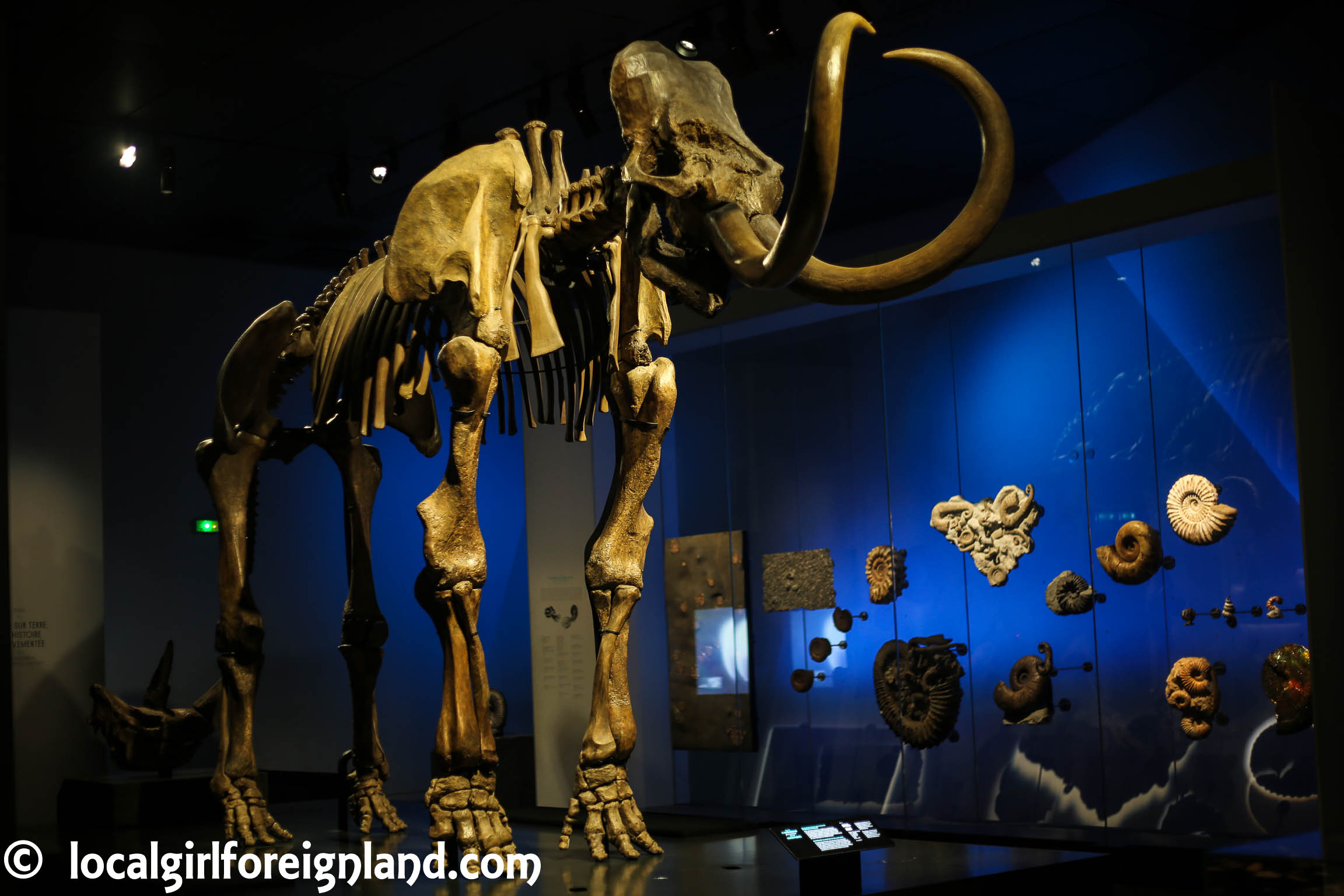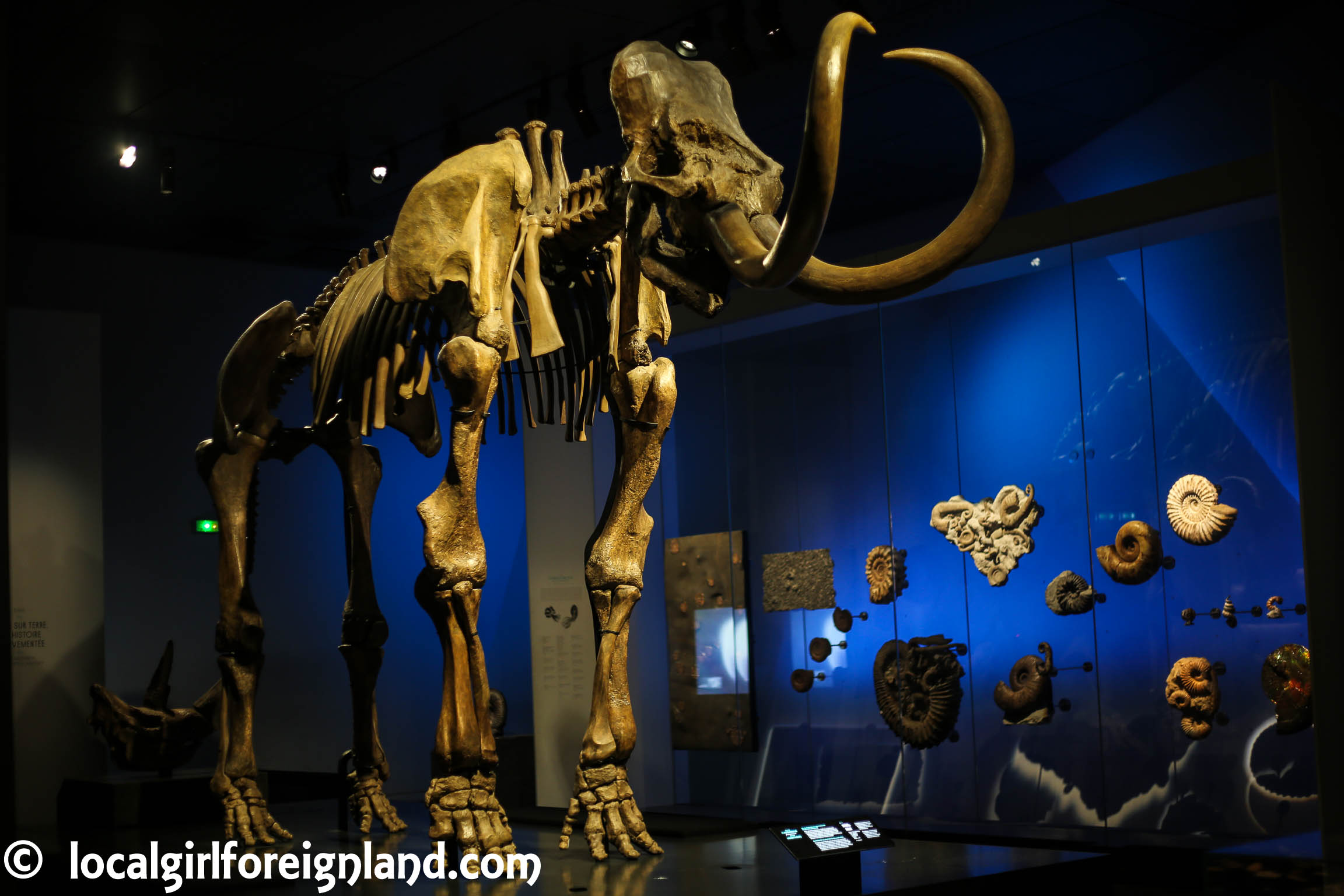 The poison exhibitions though… LOVE it! They even installed some live specimens in between. Stunning combination of creative lighting, classical art, literature and medical anthropology. The curation and the flow of the display was really well done. It's a bit more busy than the other rooms, but such a balanced mix.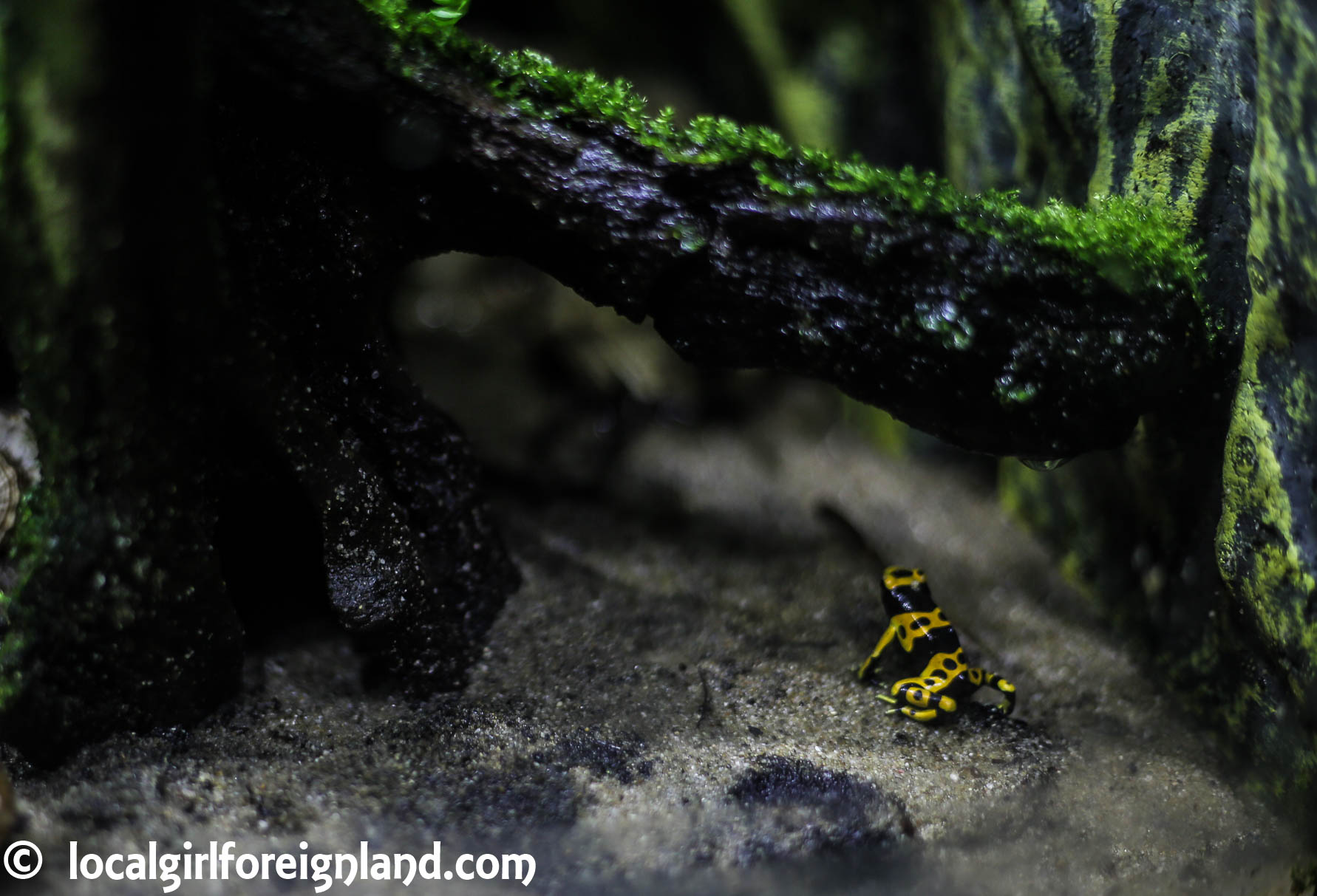 Yeah, so I can see myself visiting this museum again. I really enjoyed it.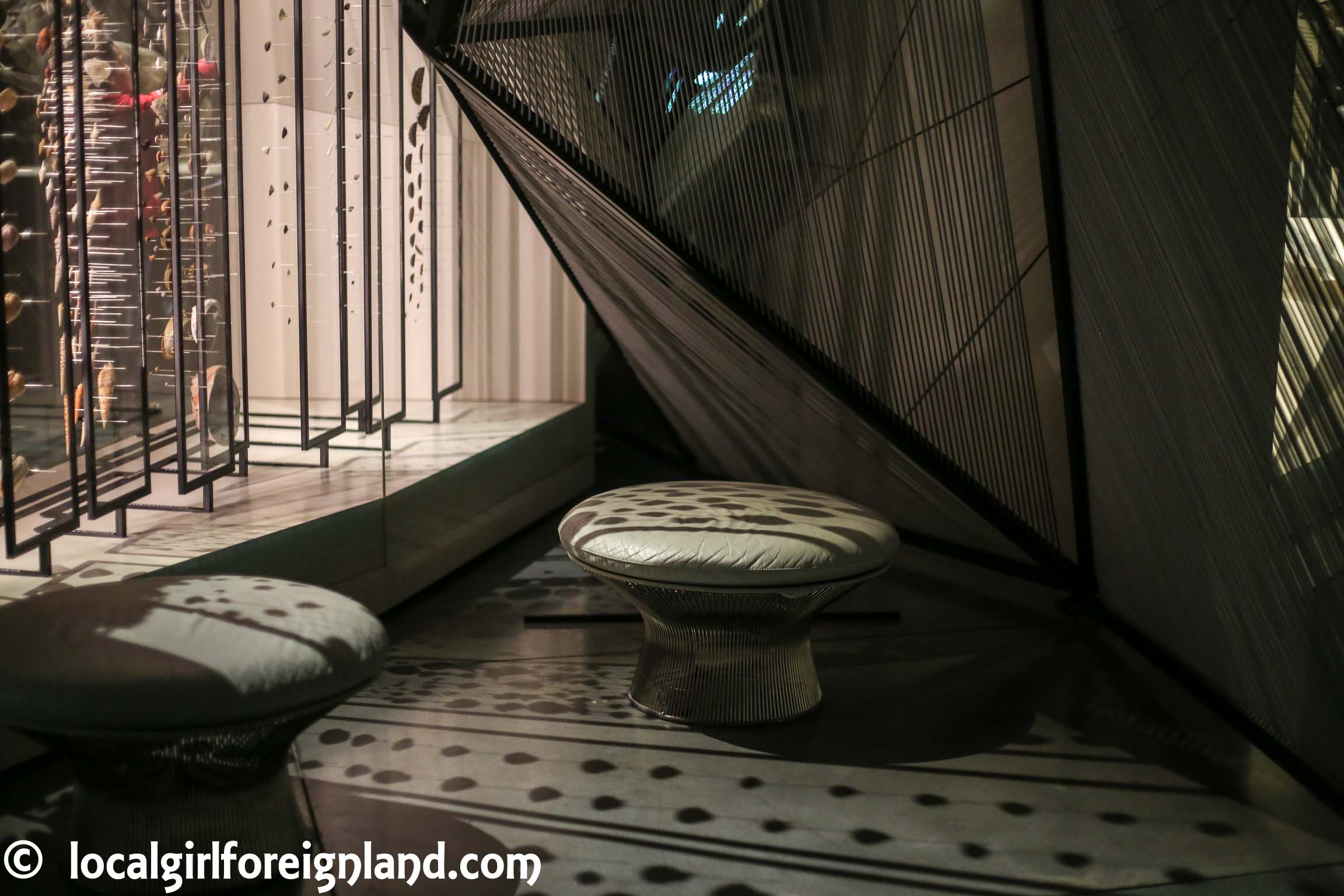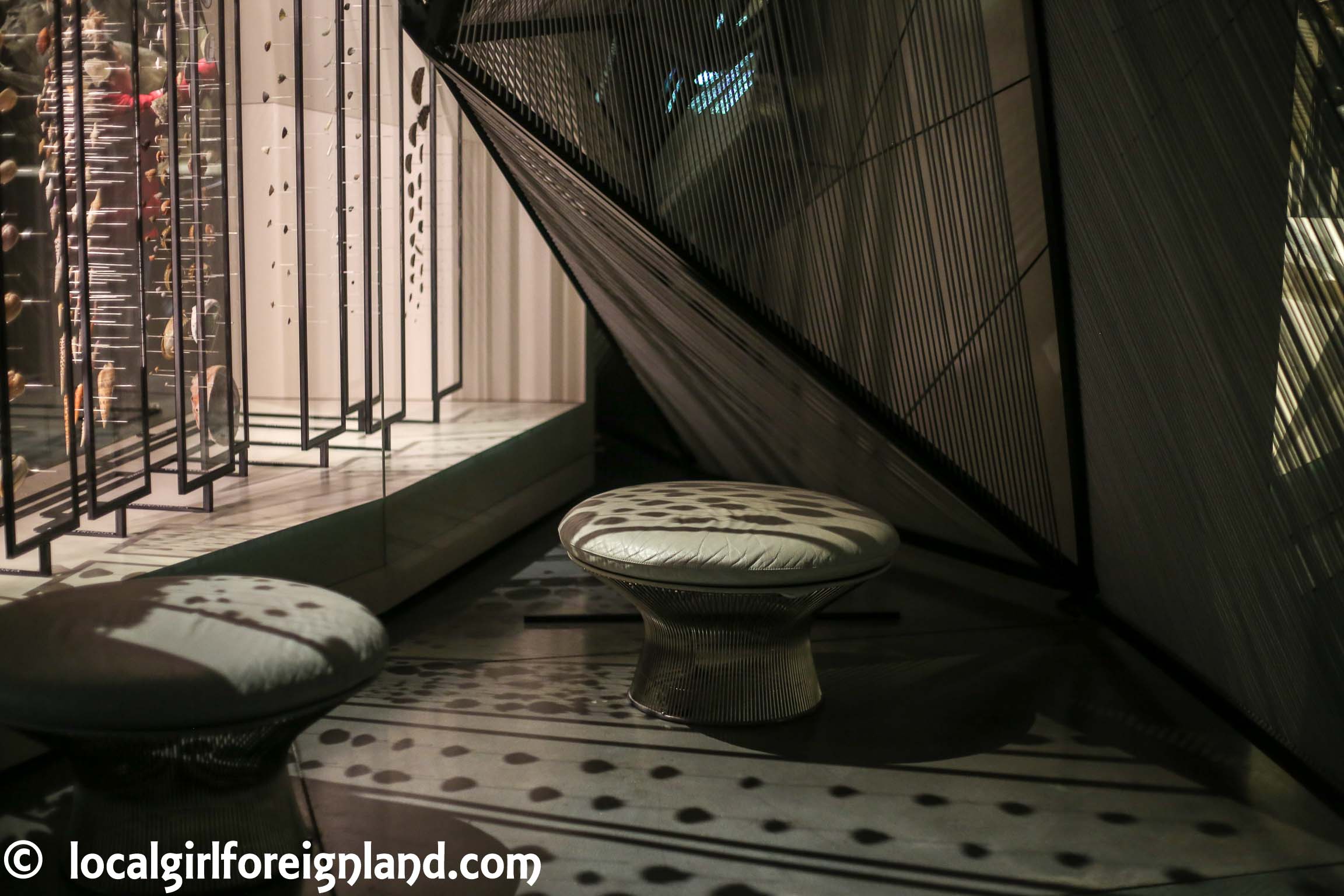 O, they have a Michelin 2 stars restaurant, La Brasserie des Confluences by Guy Lassausaie, on the ground floor overlooking the confluence. Really, it has 2 stars for a museum restaurant. Lyon clearly takes food very seriously. Average spending: EUR50-60 per person
**There is a less serious canteen sort of facility as well – average EUR10 per person.
How to get here?
Musée des Confluences
86 Quai Perrache, 69002 Lyon
Official site http://www.museedesconfluences.fr/fr/visit-museum
**as usual, the English version has less information than the French version
Lyon's official tourism site: http://www.onlylyon.com/en/
The museum is out of the way from the old town and the croix rousse area. It is worth getting out there.
I myself used the tramway T1. It's impossible to miss the stop if you're looking out the window. The stop is literately on the bridge, just outside the museum. The tramway announces the stop as well, so even when super crowded / can't see, it is still pretty hard to miss the stop.
Transport options
[quote from the museums' official site]
Stop – musée des Confluences
Tramway — T1
Bus — C7, C10, 15, 63
By car — car park Musée des Confluences and Tony Garnier (paid parking)
Entrance fee
EUR9 / adult
EUR6 / adult if enter the museum after 17h00 **personally, I think it's a daylight beauty
Free for under 26 EU students [!#%$@%$$% jealous]
Please do check the entrance fee and opening time on the official site before your visit. The information may have changed since my own visit (Dec 2017)
Camera: Canon 5D mark iii, Canon 6D
Phonto: Samsung A5

Bloglovin' / Google+ / Twitter / Instagram / Facebook / Pinterest