If my featured photo has not put a stop to your determination, please read on.
Serious crowds with very little to see. Unless of course you're looking to sight see other visitors. This is THE spot to be. Okay, perhaps, I am being passive aggressive. Let me try it again. There was nothing to see besides people by the hundreds. This UNESCO site is SOOOOO noisy. It almost doesn't feel historical. The experience was horrible. Have I mentioned that most people do not wear deodorant?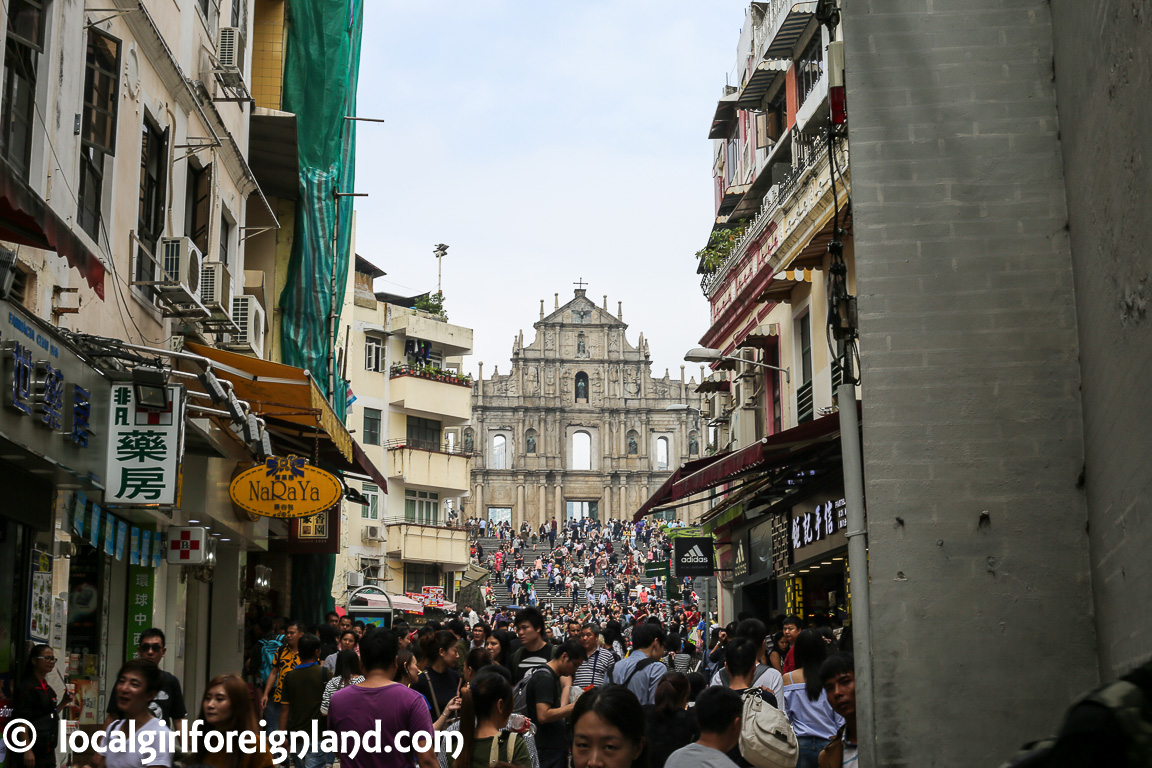 I feel exhausted even thinking about that walk towards the infamous ruins. Of course, no hard work go to waste and I went in for the classic tourist photo.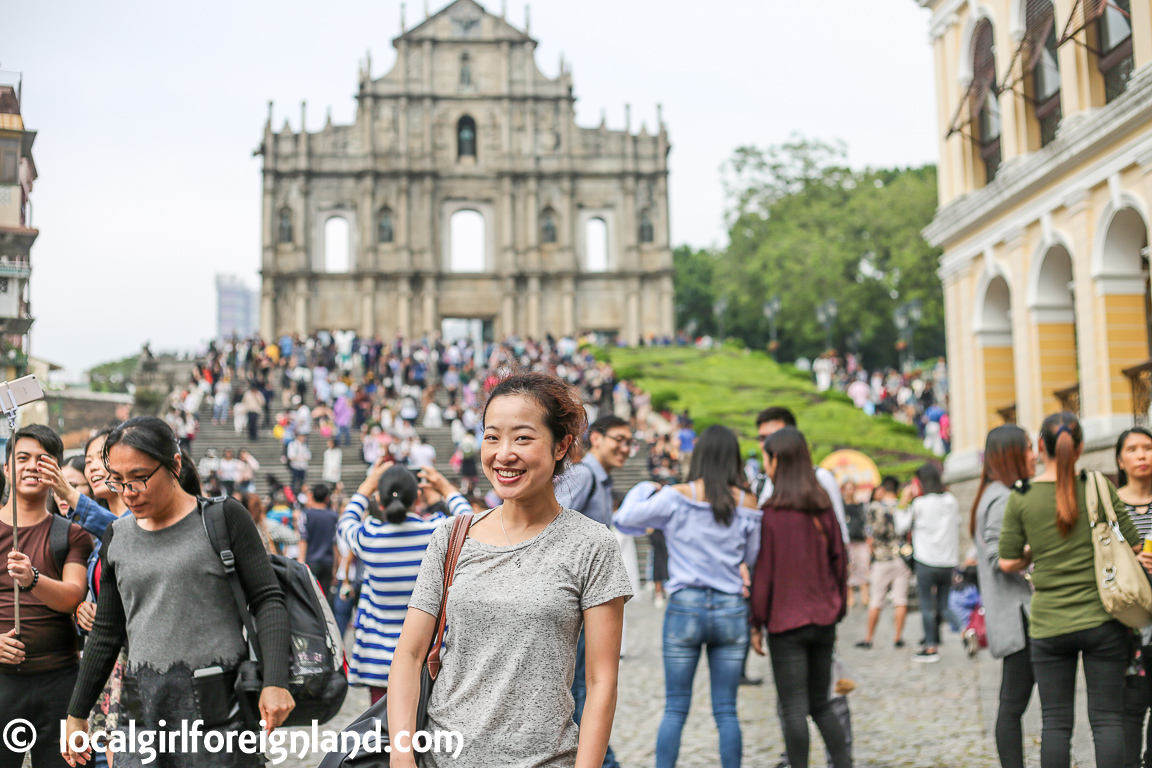 Anyhow, if you do go up the stairs and get a closeup… this is more or less what you'll see.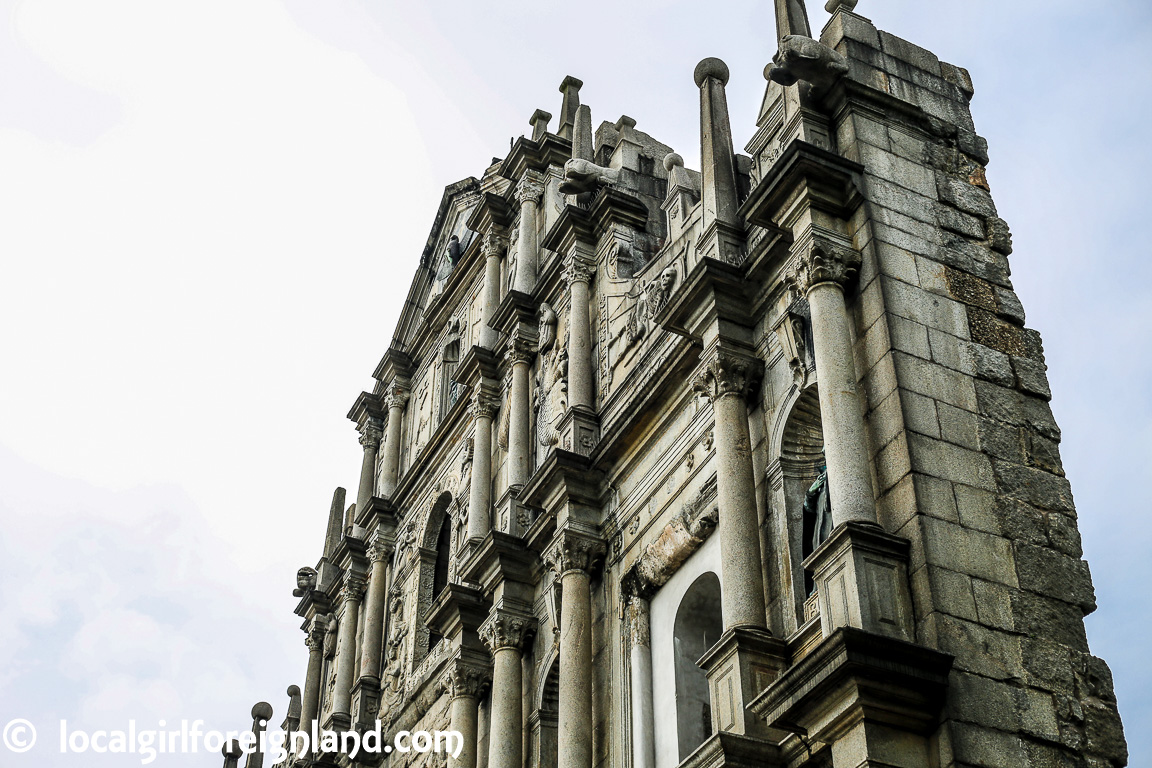 Enough of me ranting, here's are few reasons why this wall receives so much love:
Built in 1640, took 28 years to complete.
Was the LARGEST Catholic church in the whole of Asia at the time
The remaining facade was crafted by Japanese Christian exiles
Took 7 years to complete the carving
Macau lost favour with Europe, less money / gift to maintain the church
A fire broke out and ultimately destroyed the church on 26 January 1835
The wall was set to be demolished in the 90's due to safety issues.
People resisted and the wall stayed.
2005 officially listed by UNESCO
So that's it for this post. Have I convinced you to stay away yet? If not, please tell me why you'd still brave this 😉
Although I hated this particular visit with a passion, I had a fab time hanging out with an old friend 😀
Where was I?
Ruins of St Paul's
Santo António, Macau
大三巴牌坊
Honestly, no one needs the address, just follow the crowd. Tons of buses that goes this way.
How to get there?
From hotels, there are free buses. The bus stop itself states that it goes to the ruins of St. Paul'sl.
Otherwise, public transport is possible.
The below route is copied from http://www.visitourchina.com/macao/attraction/ruins-of-st-paul.html They're a tour group that I have never used myself.
By bus No. 10,10A, 11, 21A, 2, 3, 3A, 4, 5, 6, 7, 8A ,26A, 33 and get off at Avenida de Almeida Riberio (新馬路, San Man Lo), then walk along the Senado Square;
– By bus No. 17, 18, 8A, 26 and get off at Jardim Camoes/ Terminal (白鴿巢總站, Camoes Garden Bus Terminal), then walk along the Cobbled Street (石仔路).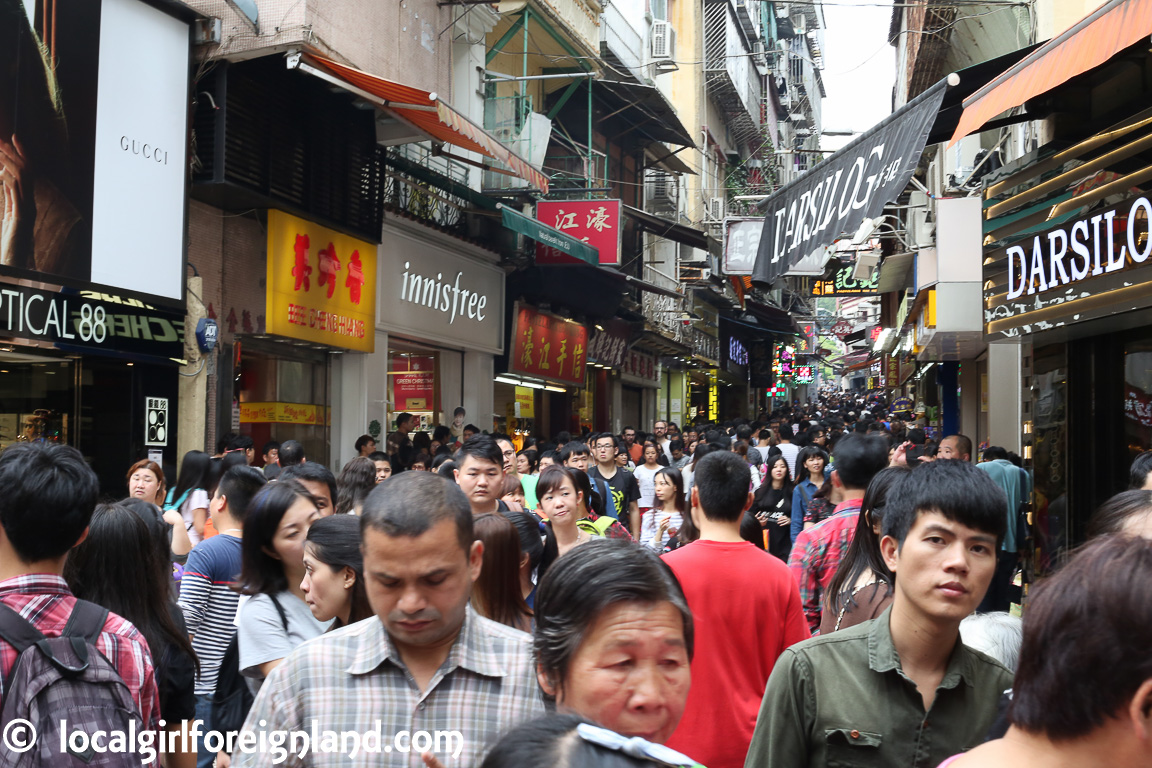 Camera: Canon 5D mark iii

Stay connected xox
Bloglovin' / Google+ / Twitter / Instagram / Facebook / Pinterest