Although this isn't a UNESCO site like Canterbury, this cathedral is pretty old. It was built in 1077–1893. It is the OLDEST continuous Christian worship in Britain. Interesting story of selfless sacrifice to save a friend too. Best part yet? Zero crowd!!!
Totally did not expect from a town with under 200,000 population. The cathedral was a lot larger than I anticipated.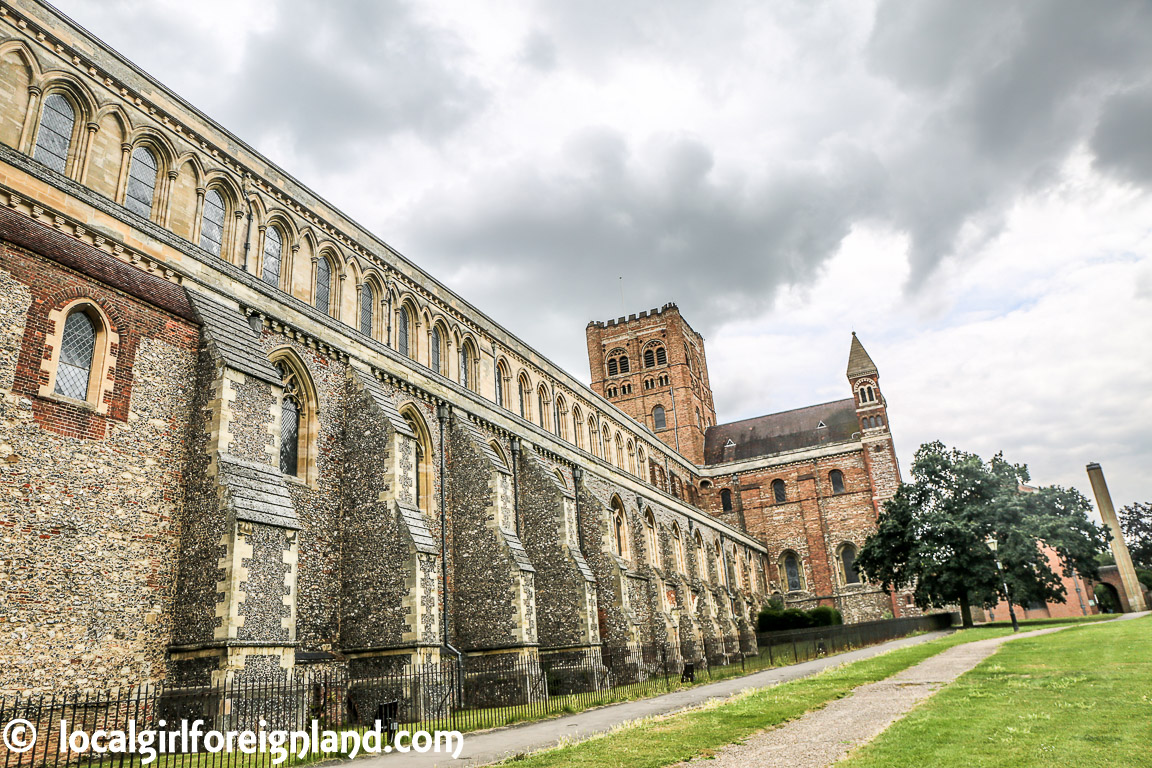 The cathedral is the toast of the town of course. There were other features. I am just really behind with my writing 😛 I'd like to emphasise how temperamental the English weather was (is). I arrived sunny and after my little picnic, it started to drizzle. Thanks.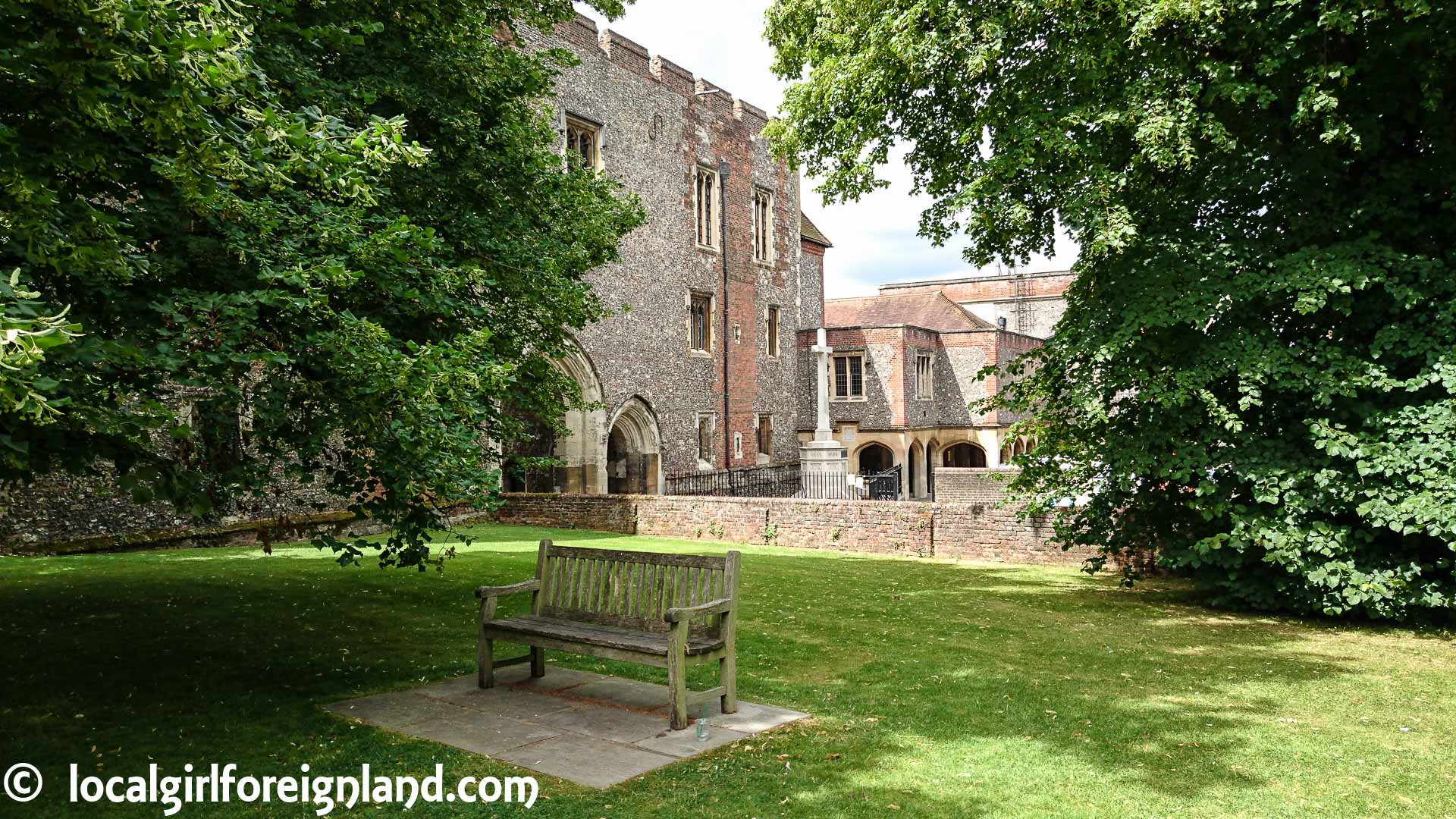 Let's go inside!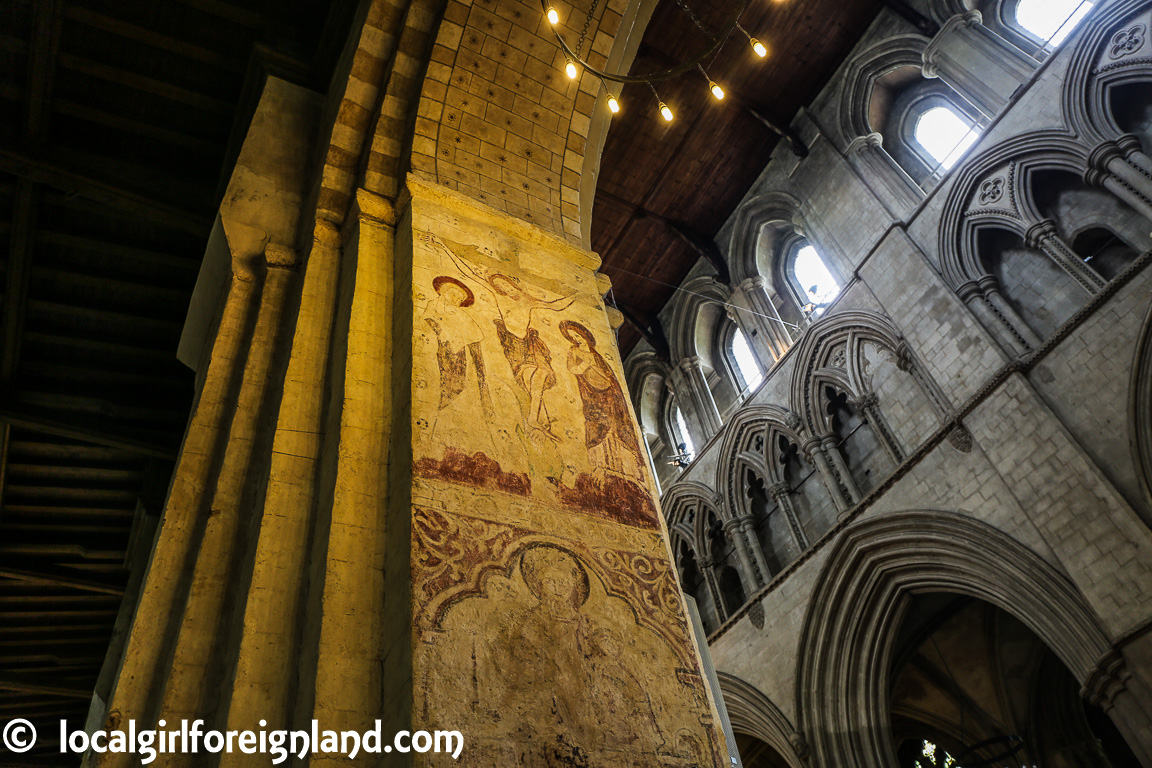 I loved it that they didn't over do restoration. The aged painting looked so much more appropriate. I don't know why, but I really like the "age gracefully" sort of look in a building. It looks more authentic that way.
Anyone else a sucker for calligraphy? I love doing Gothic calligraphy myself.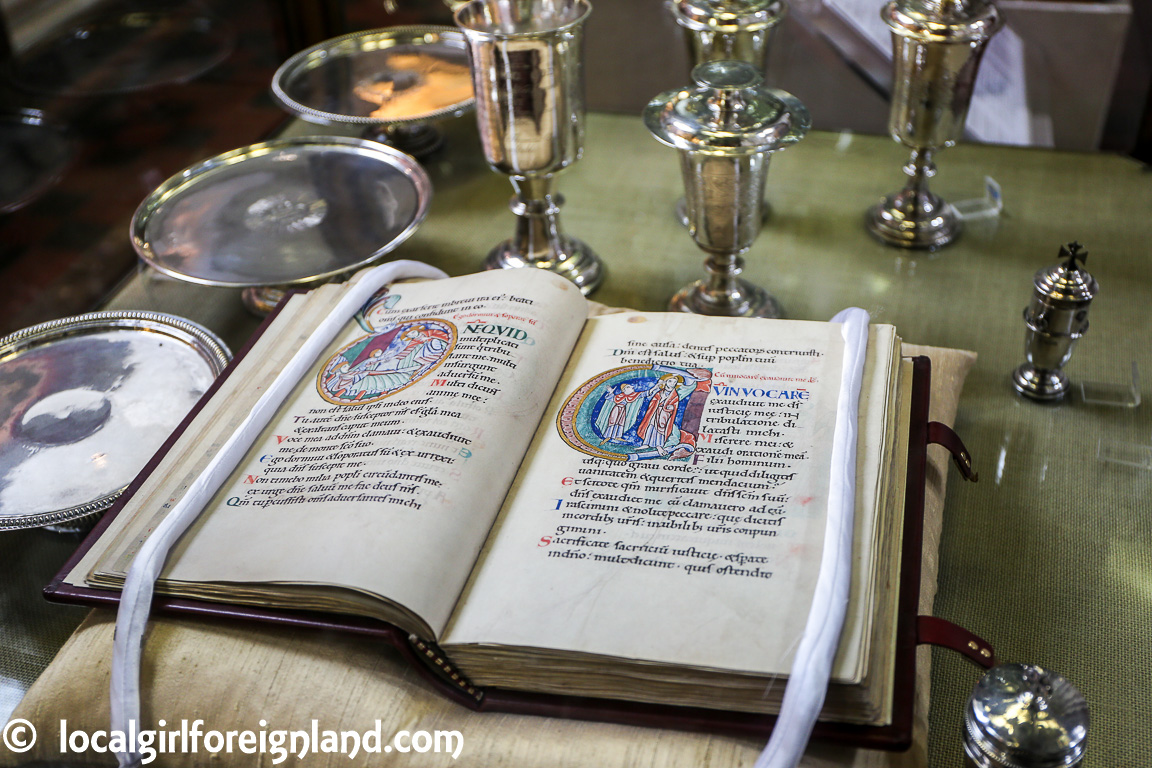 The ceiling was another treasure in here. Look at how beautiful that was?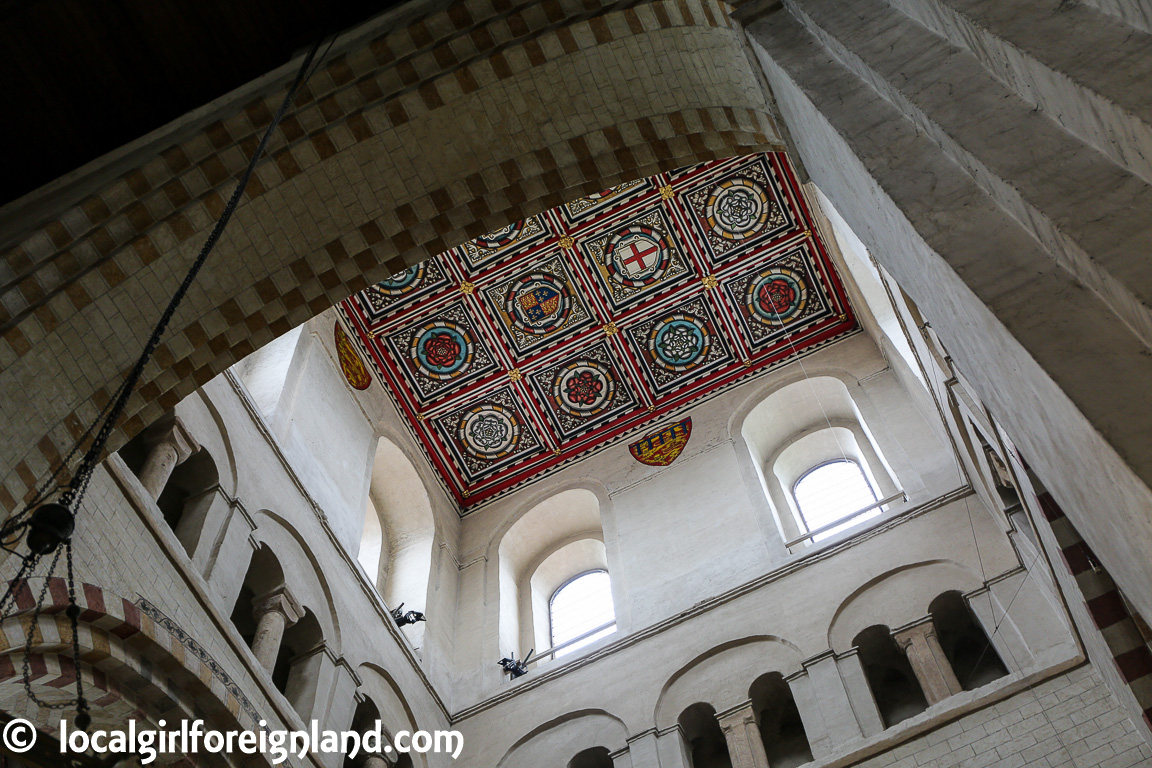 Okay, enough of me gasping. Let's talk about the story of St Albans (in a casual way)…
It was early days for Christianity. Albans was a priest. He wanted to save Amphibalus' life, so he pretending to be him when the authorities came. Needless to say, Albans was executed and became the first Bristish matyr. The year of death is under dispute, but it was believed to be around 300 AD. His grave has been a pilgrim hot spot ever since. Sad ending though. His sacrifice was futile. Amphibalus was eventually found and was purged too. Albans demonstrated selflessness and courage. Both are hallmarks of Christian values, thus the sainthood.
Something other point of interest?
This church is shared among ALL Chrisitans i.e. they hold services for Catholic, Lutheran, Anglecan, Methodist etc. I love the sharing spirit!
This Cathedral is right next to a girls' school which used to be a prison LOL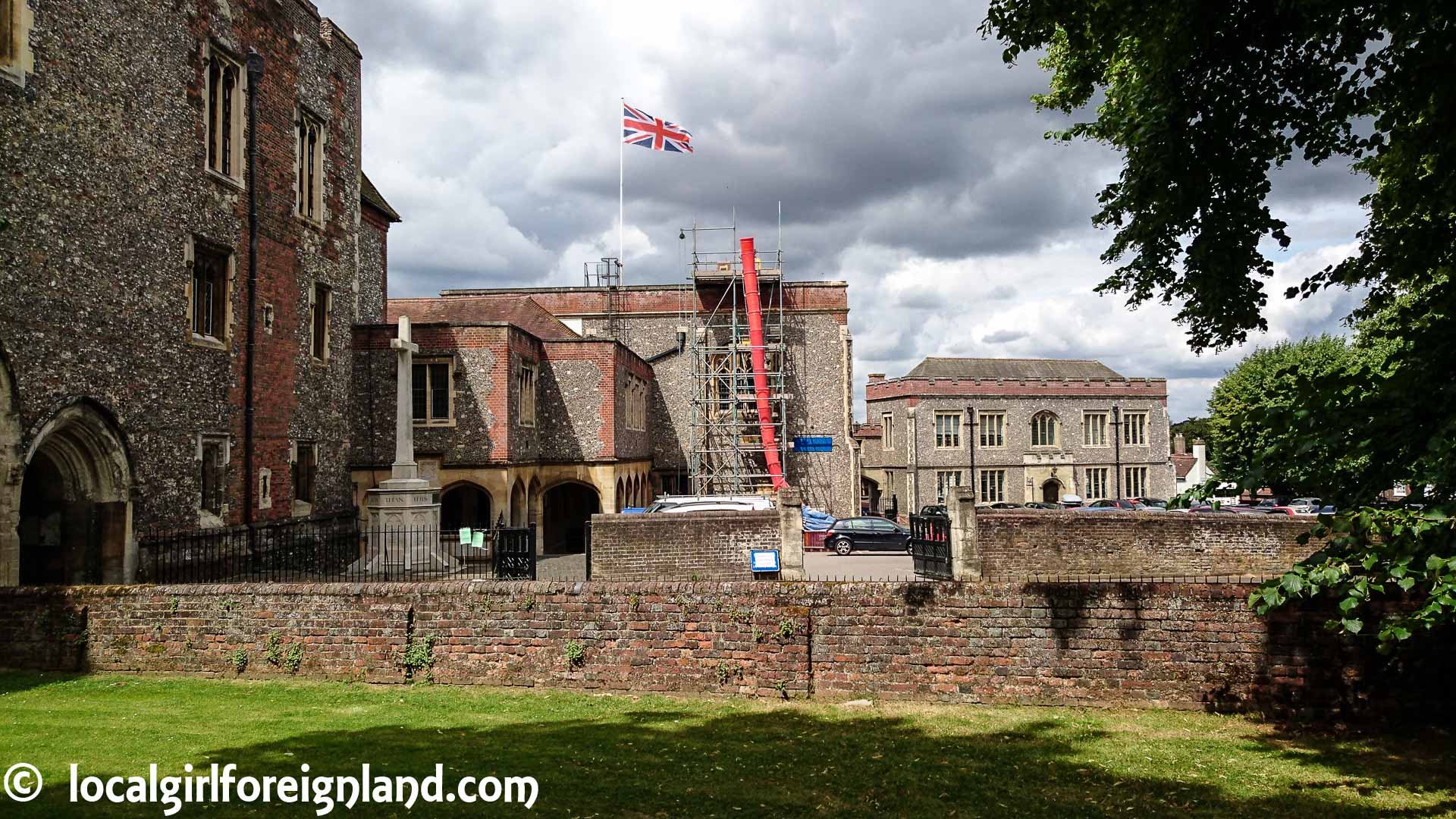 Alrighty, for the ultimate nerd way to explore? There's free guided tours by the Cathedral!
11.30 Monday to Saturday
14.30 Sunday to Friday
14.00 Saturday
**highlight tour is 13.05 Daily
Before your visit, please double check on their official site for the free tour time
https://www.stalbanscathedral.org/whatson/tours/free-daily-tours
Where was I?
St Albans Cathedral, sometimes also known as "The Abbey"
St Albans AL1 1BY, UK
https://www.stalbanscathedral.org/
How to get here?
This was an easy reach from London . No need to follow any tour. 23-33min train ride from St Pancras train station (next to Kings' Cross). For cheaper tickets? See my post on Cheap ways to travel around UK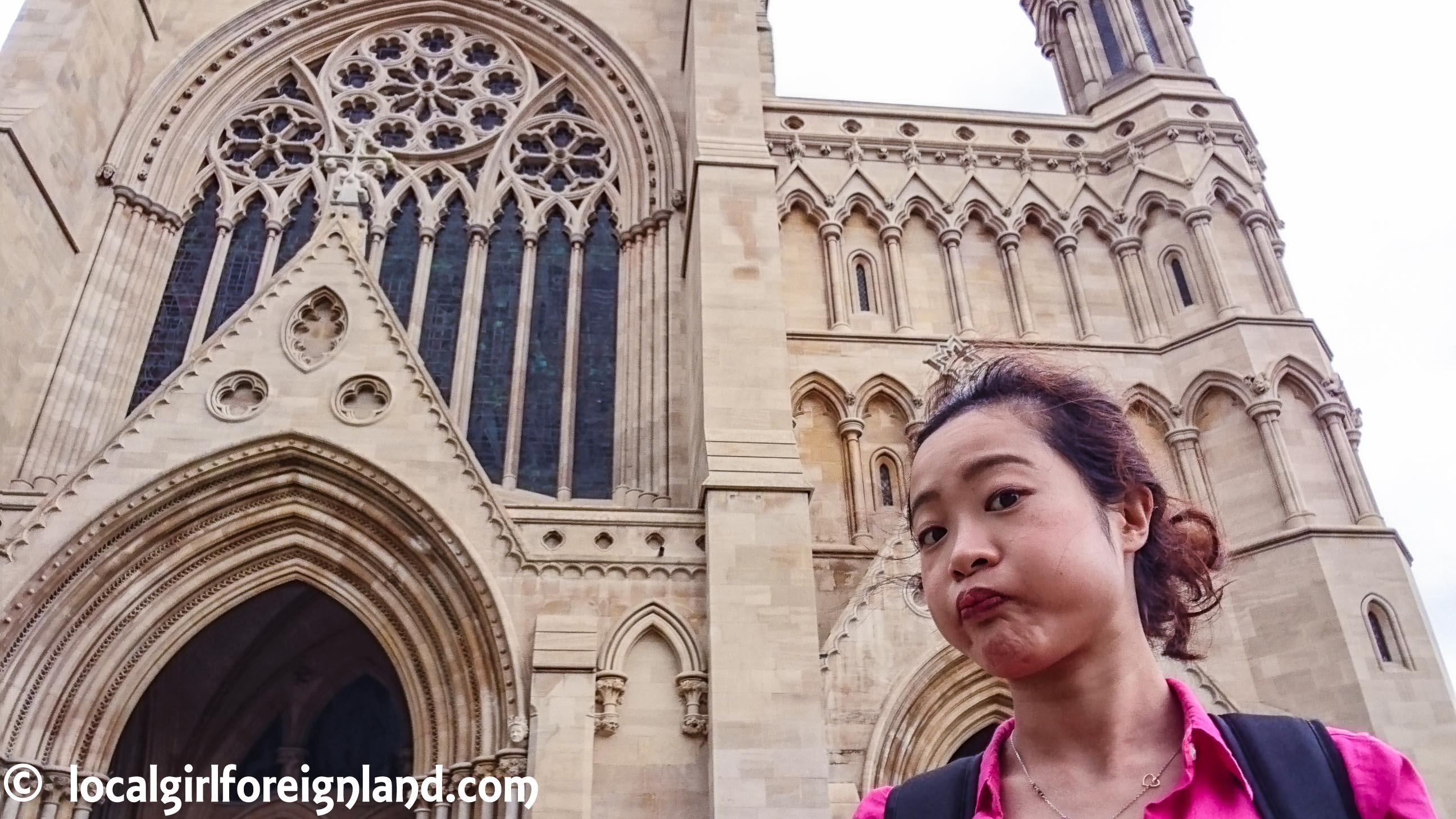 Stay connected
Bloglovin' / Google+ / Twitter / Instagram / Facebook / Pinterest