Pointe des Châteaux is where Atlantic ocean and Caribbean sea meet. A gorgeous scenic hike with countless viewing points. This is an easy hike with very little inclination.
If you do decide on doing this hike, my top tip for finding the parking is… DO NOT follow Google Map. Follow the street sign and not Google map. Why? Below is a video of where we landed by following Google Map. Does that look like a real road to you? This wasn't the worst part of the drive. One of the path before this bit had a full 2 meters grass growth.
Because we followed #GoogleMaps … pic.twitter.com/KeHqvF0tfs

— Joyce Belfort (@JoyceBelfort) January 13, 2019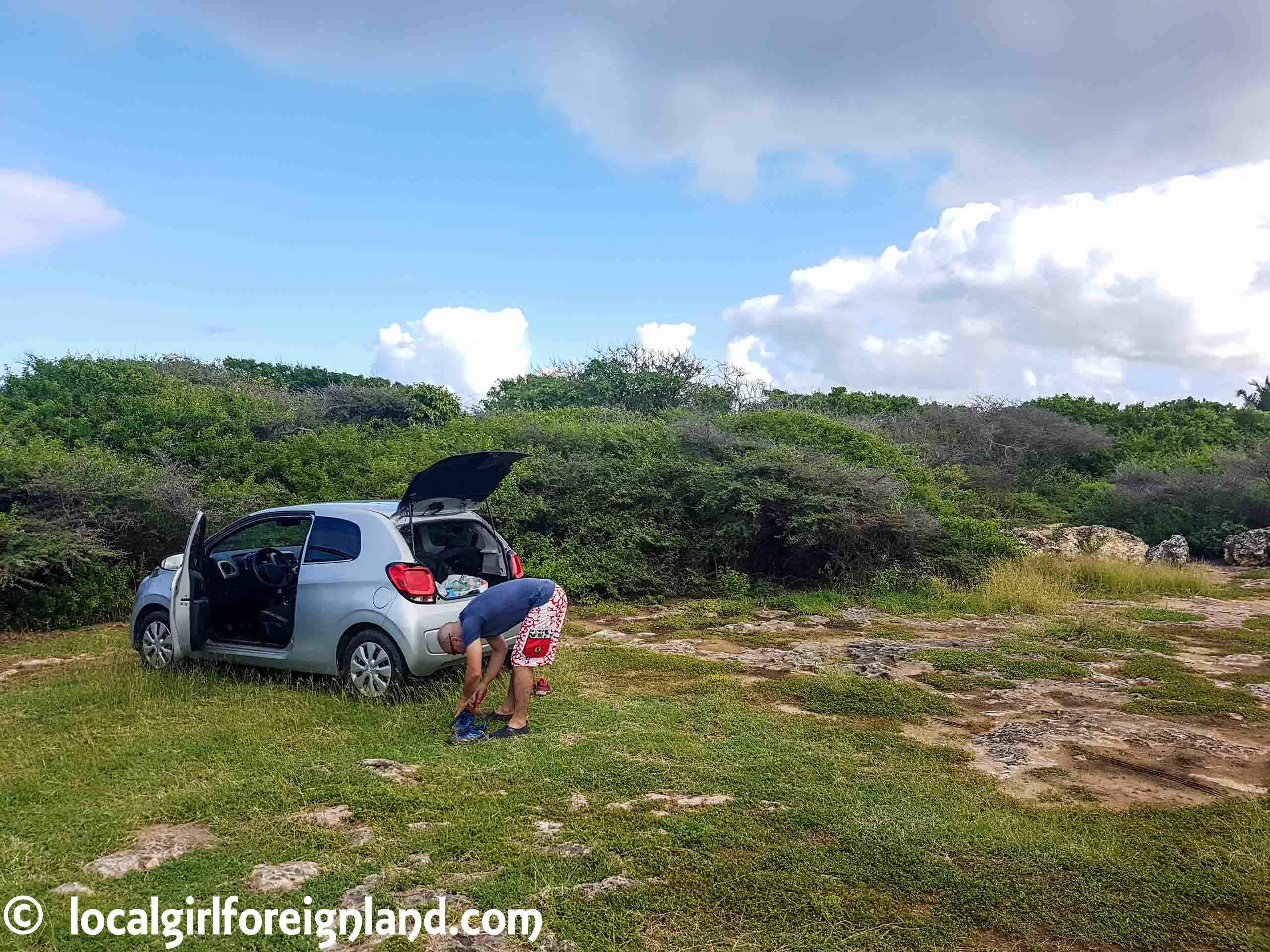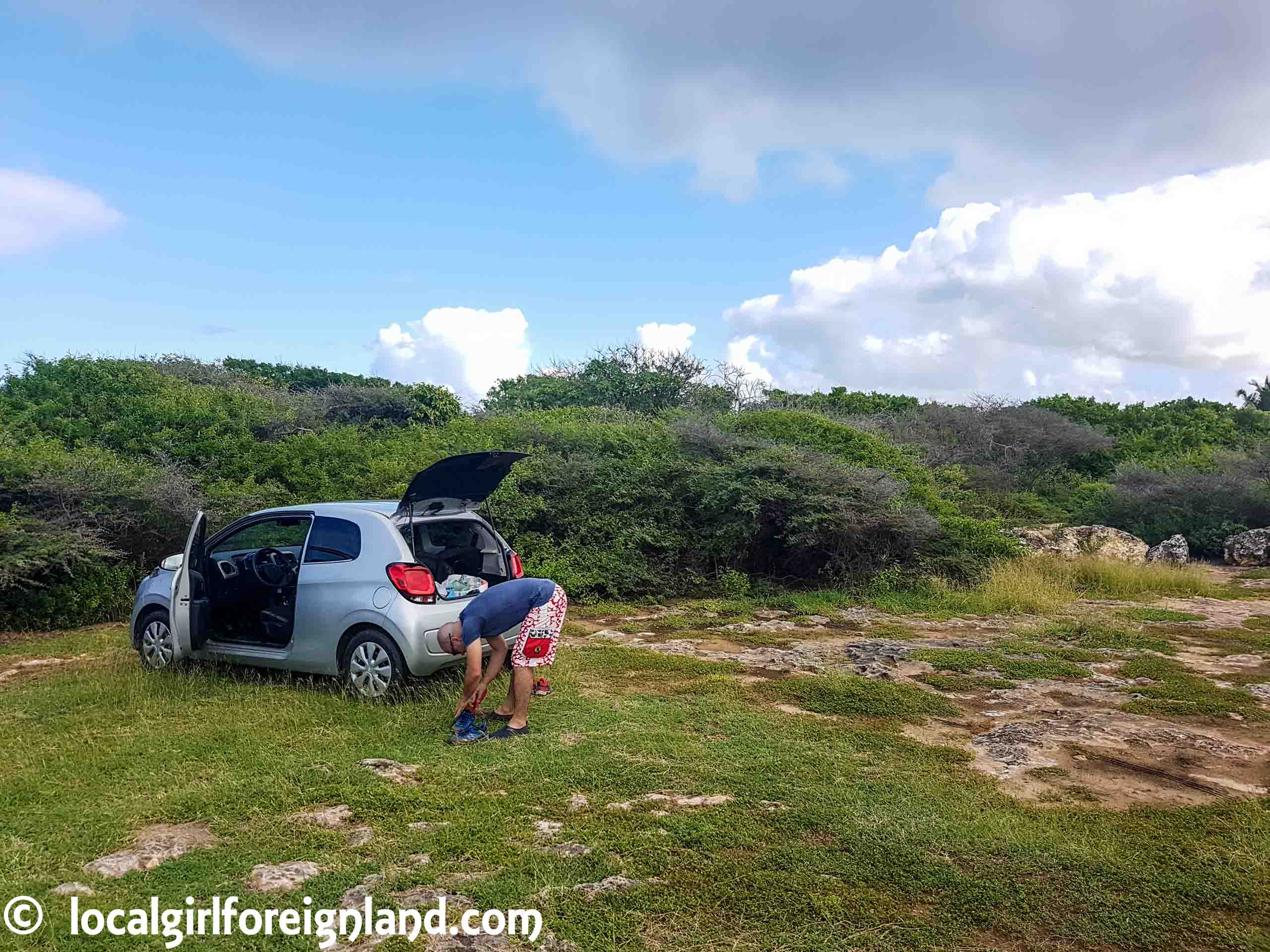 Anyways, the route that we chose was from Anse à la Gourde to Anse des Châteaux. According to the official website, my hike should have taken 2 hours. But because I took a lot of photos AND I got lost around Anse à Plume, so it took around 4 hours. Anyways, I'll talk about it more in a moment. I did give Sentier du Morne Pavillon a go, but it was proven too difficult for me. My foot work was not up to it, aka I am too clumsy.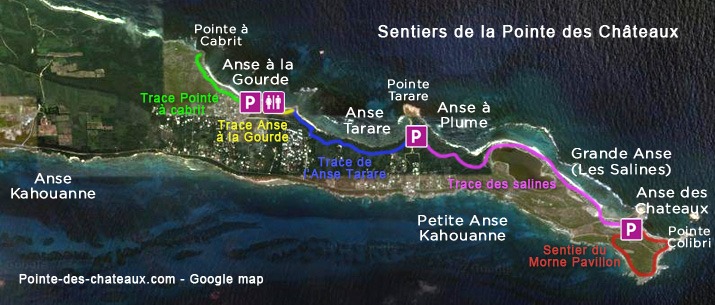 Time to share what this breathtaking hike really looked like 😉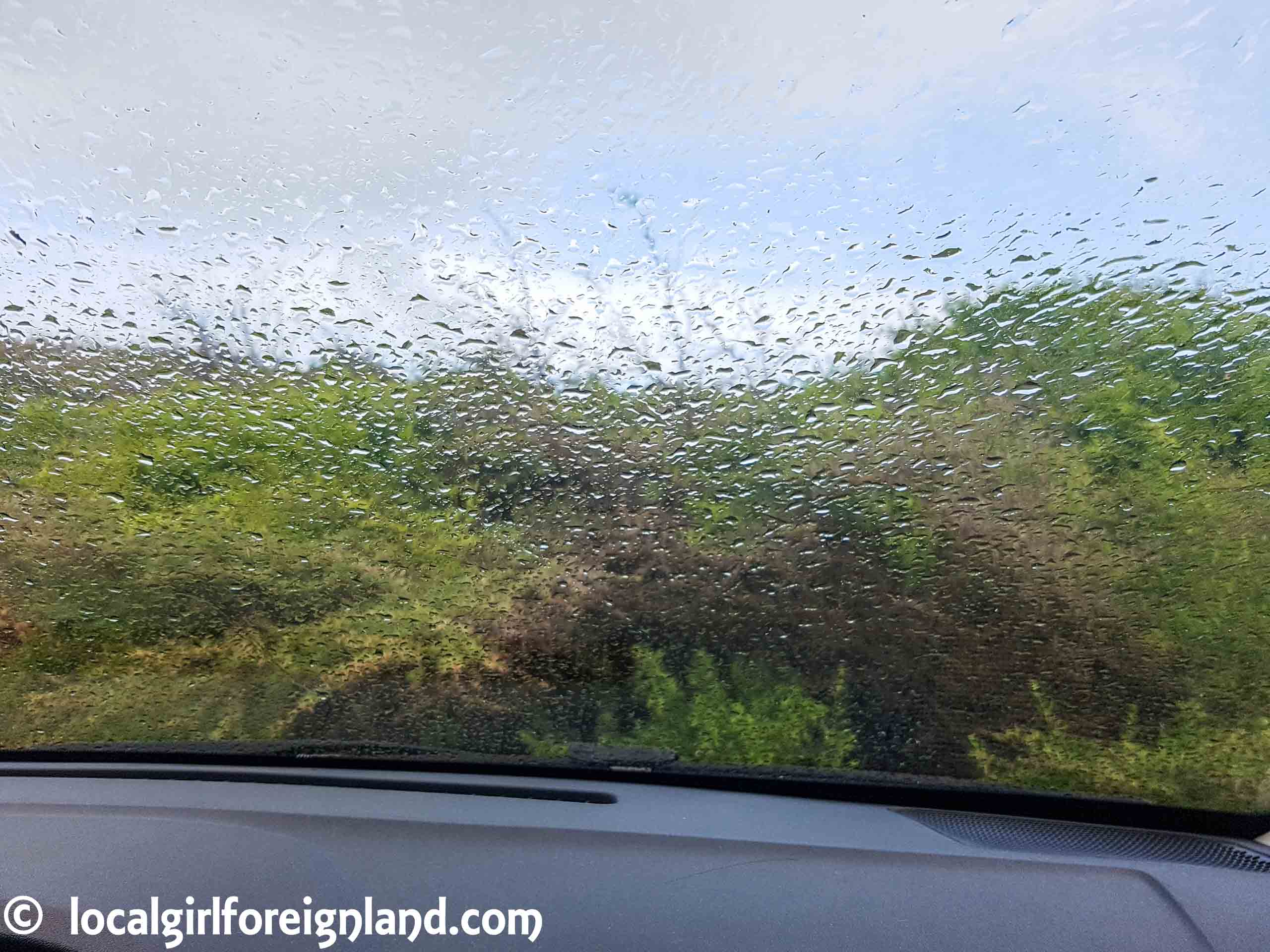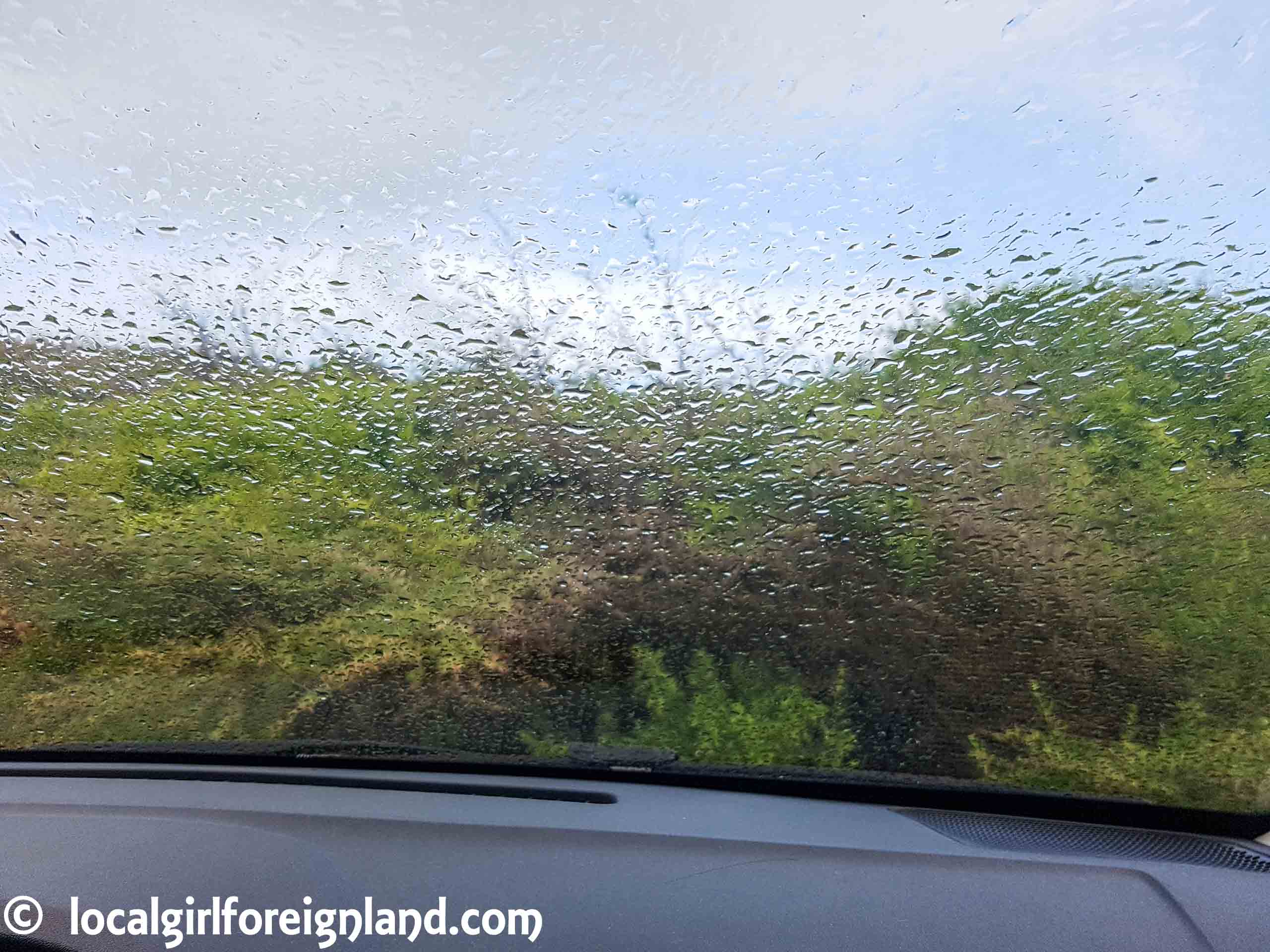 Anse à la Gourde
Anse Tarare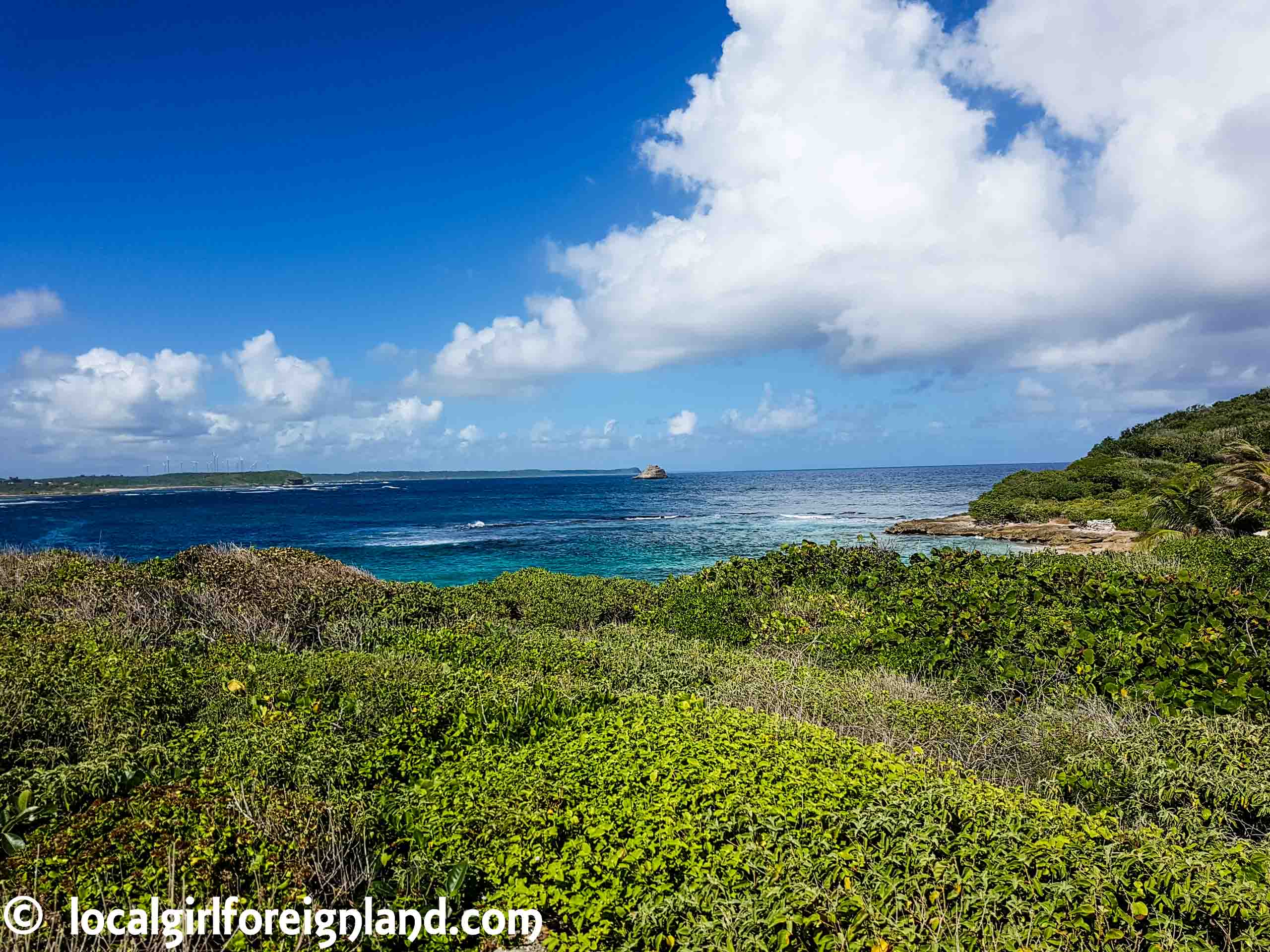 This is the part where we go lost. We couldn't find the trail marking. The view was amazing, but the sun was BLAZING. Luckily, a local was casually walking by to show us the way. I do mean casually, he was walking around in speedo and flip flops. Yes, not kidding.
Anse à Plume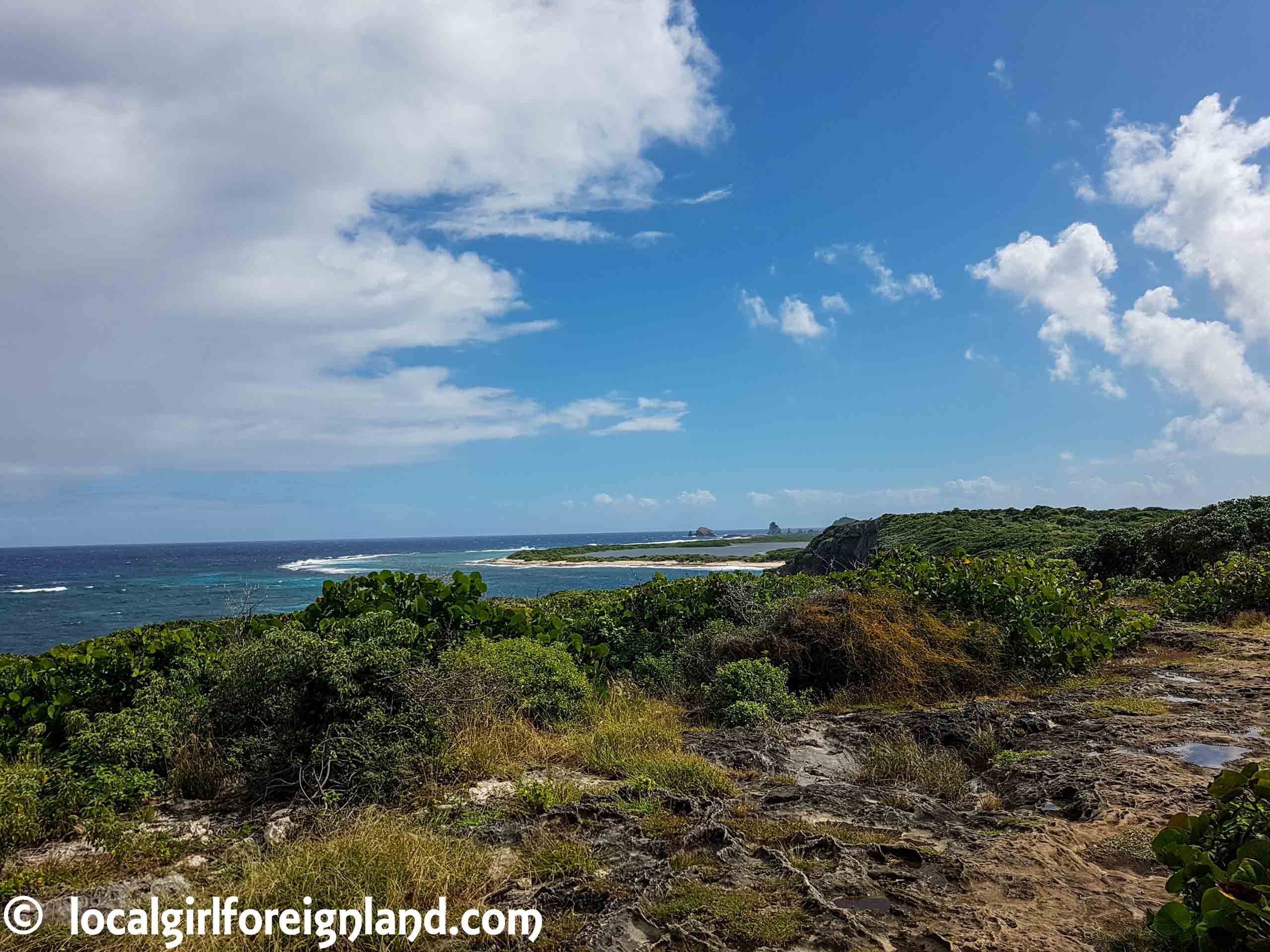 I didn't walk down into the beach <plage à Plume>. It is the stretch on the left. The surreal looking "island" of water on the right is actually <Grande Anse> / <Les Salines>. It looks surreal from far and up close. You'll see why in a moment.
Les salines / Grande Anse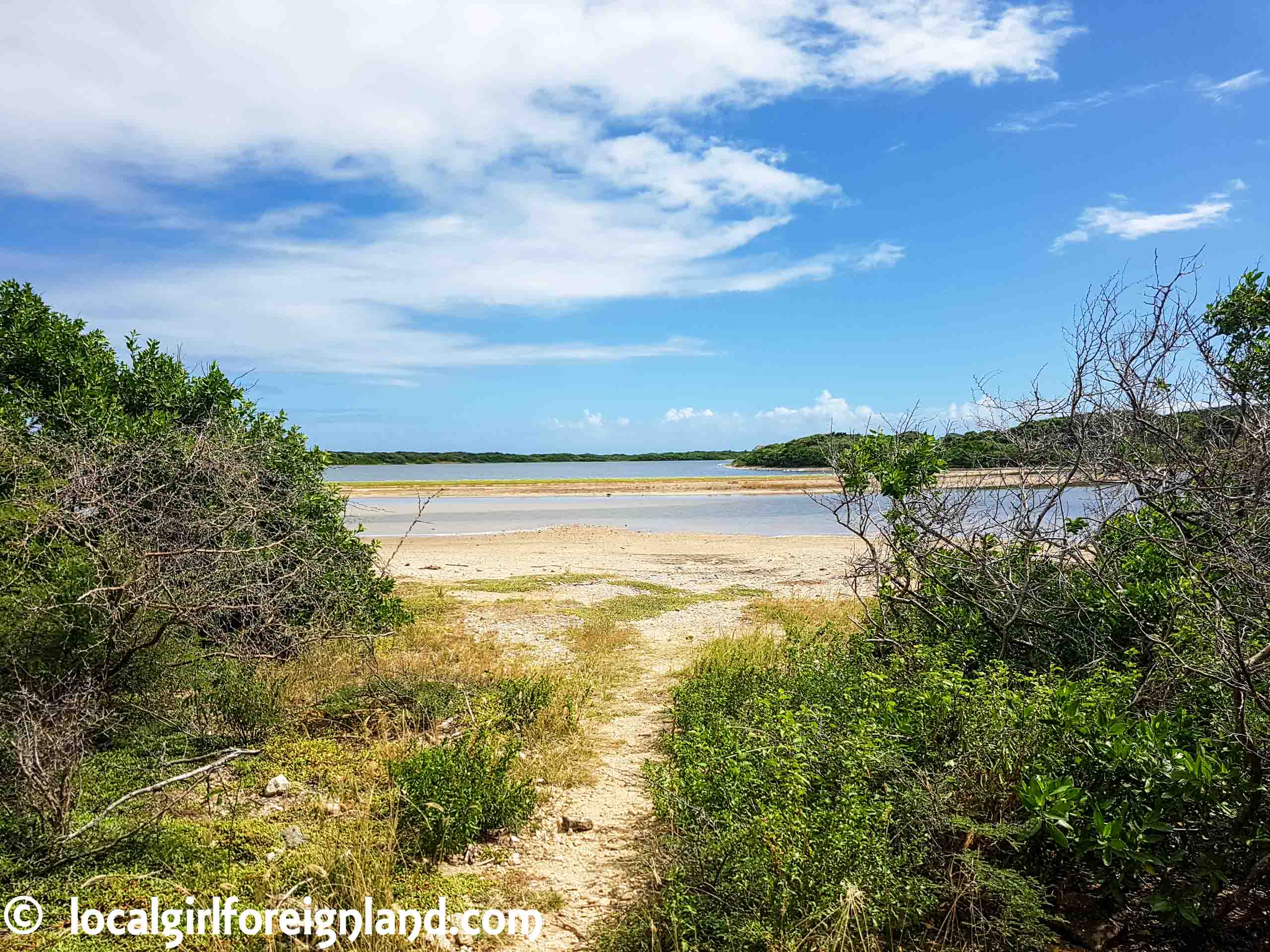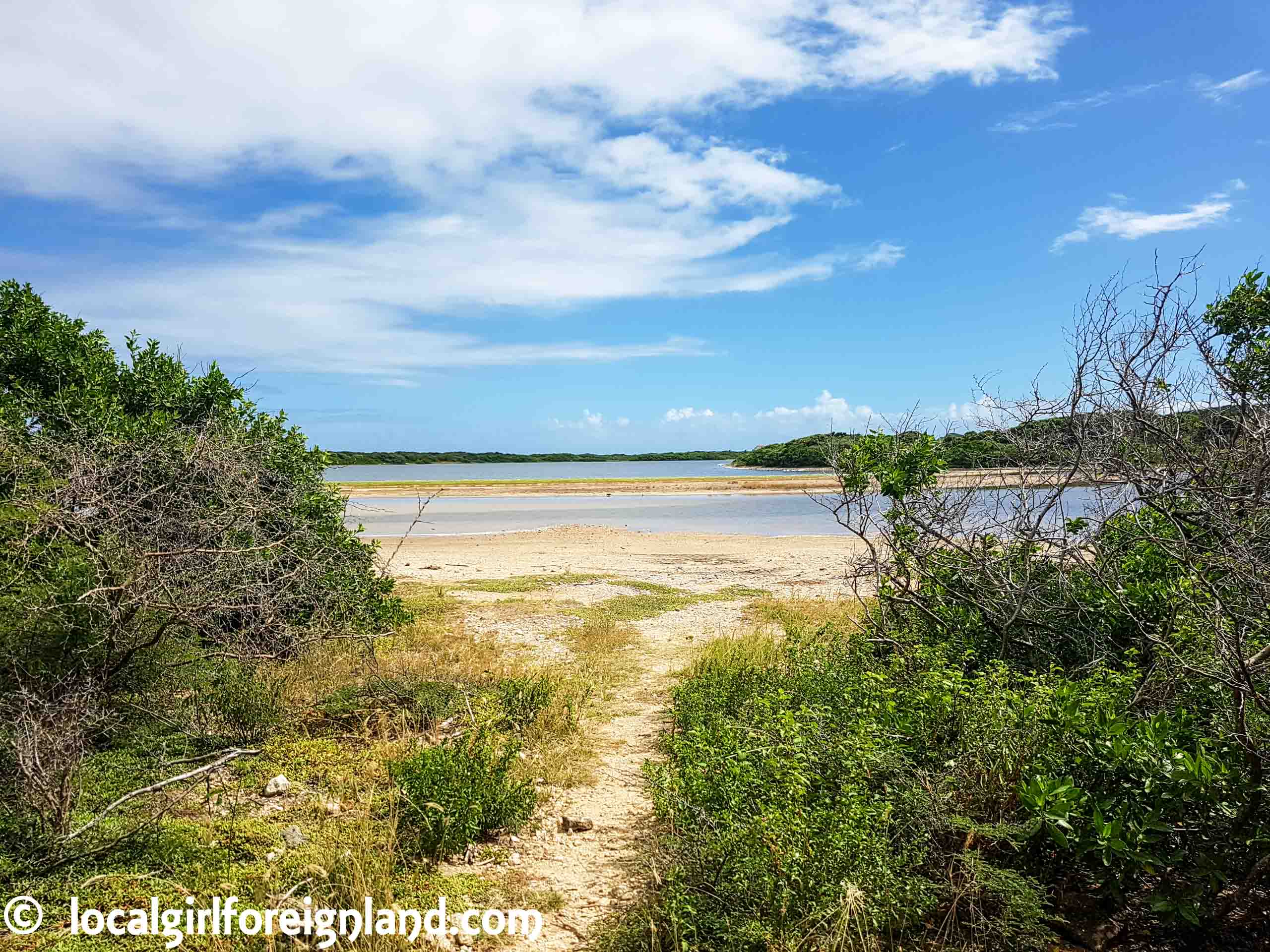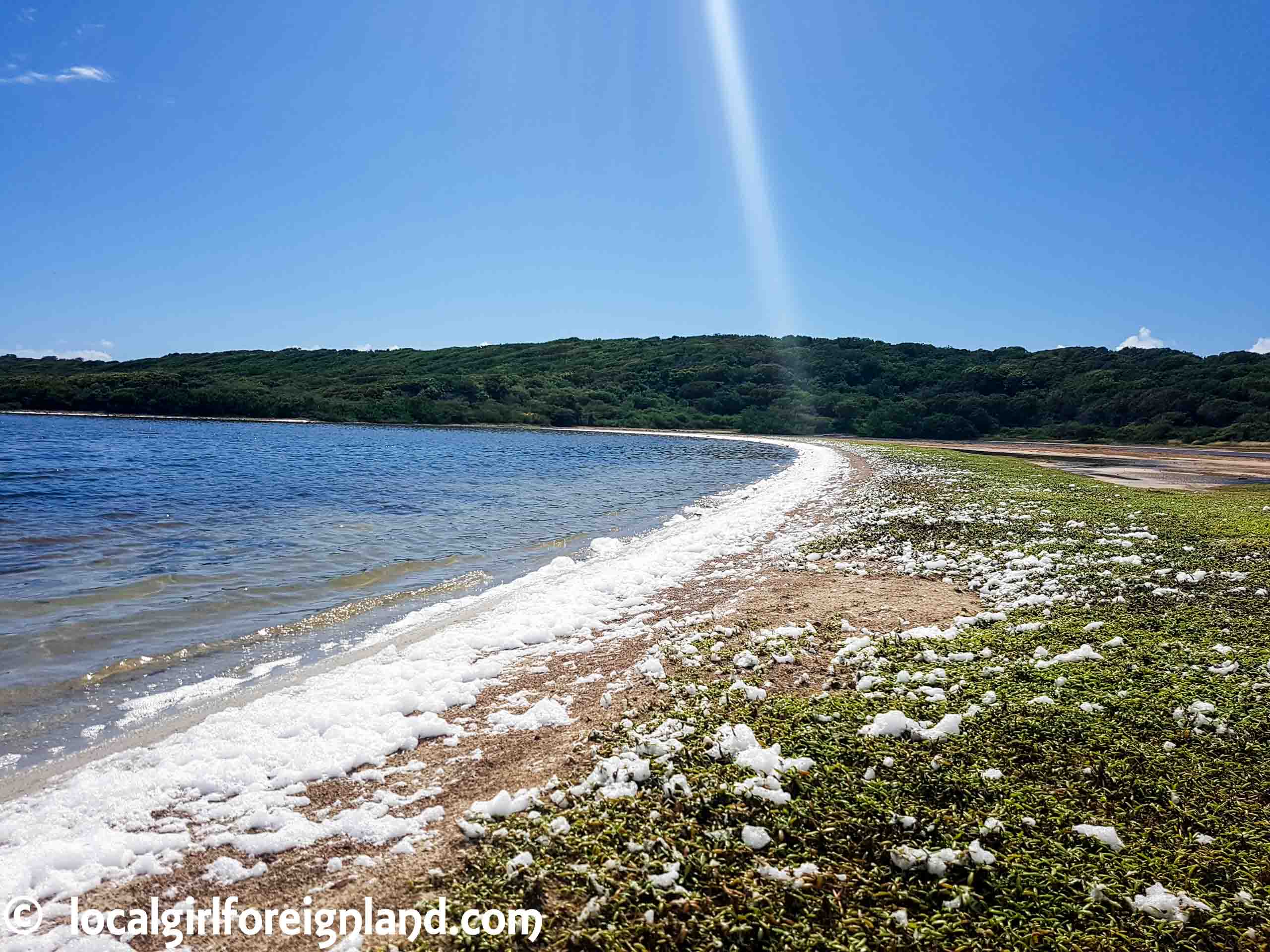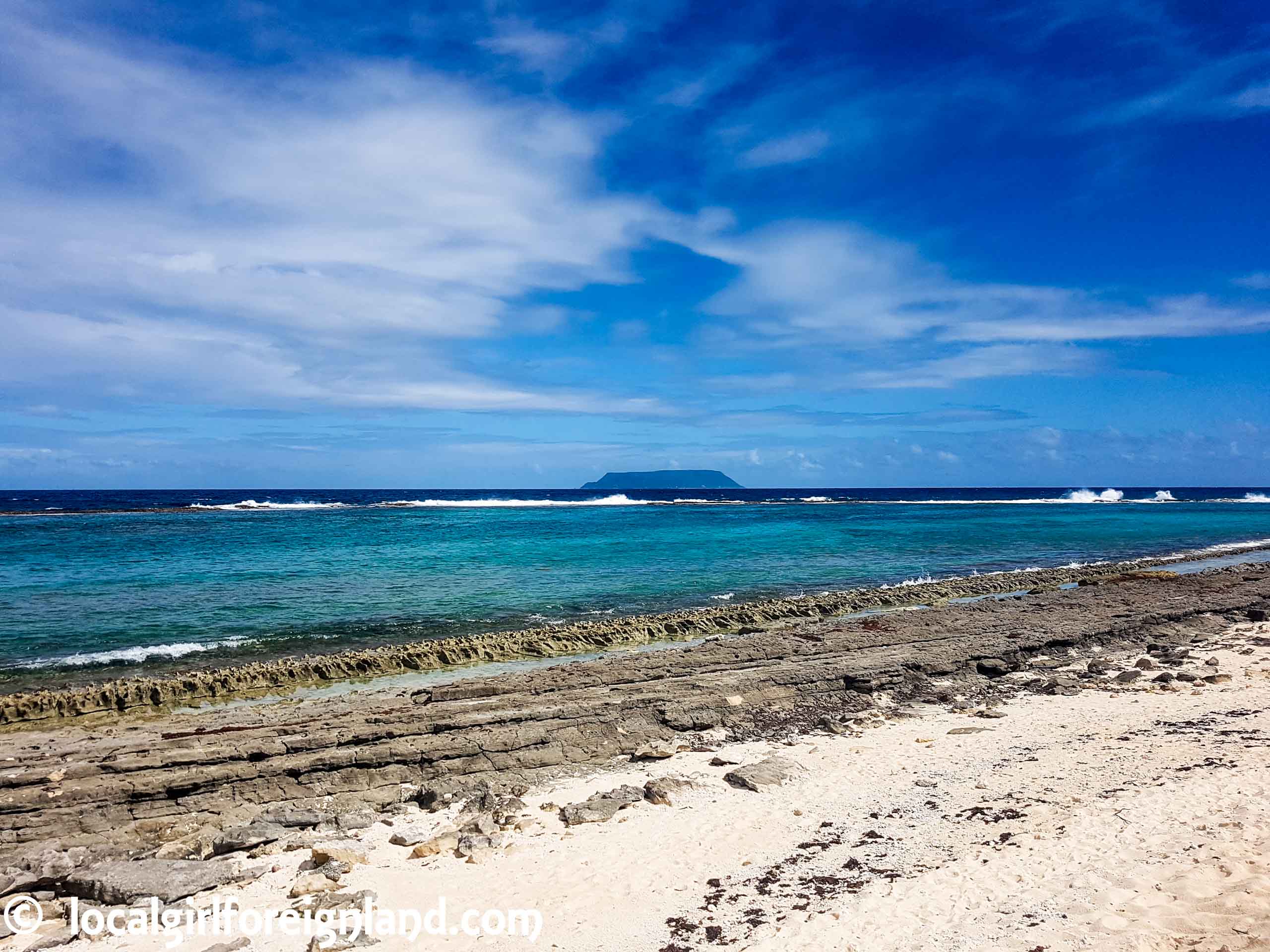 Anse des Châteaux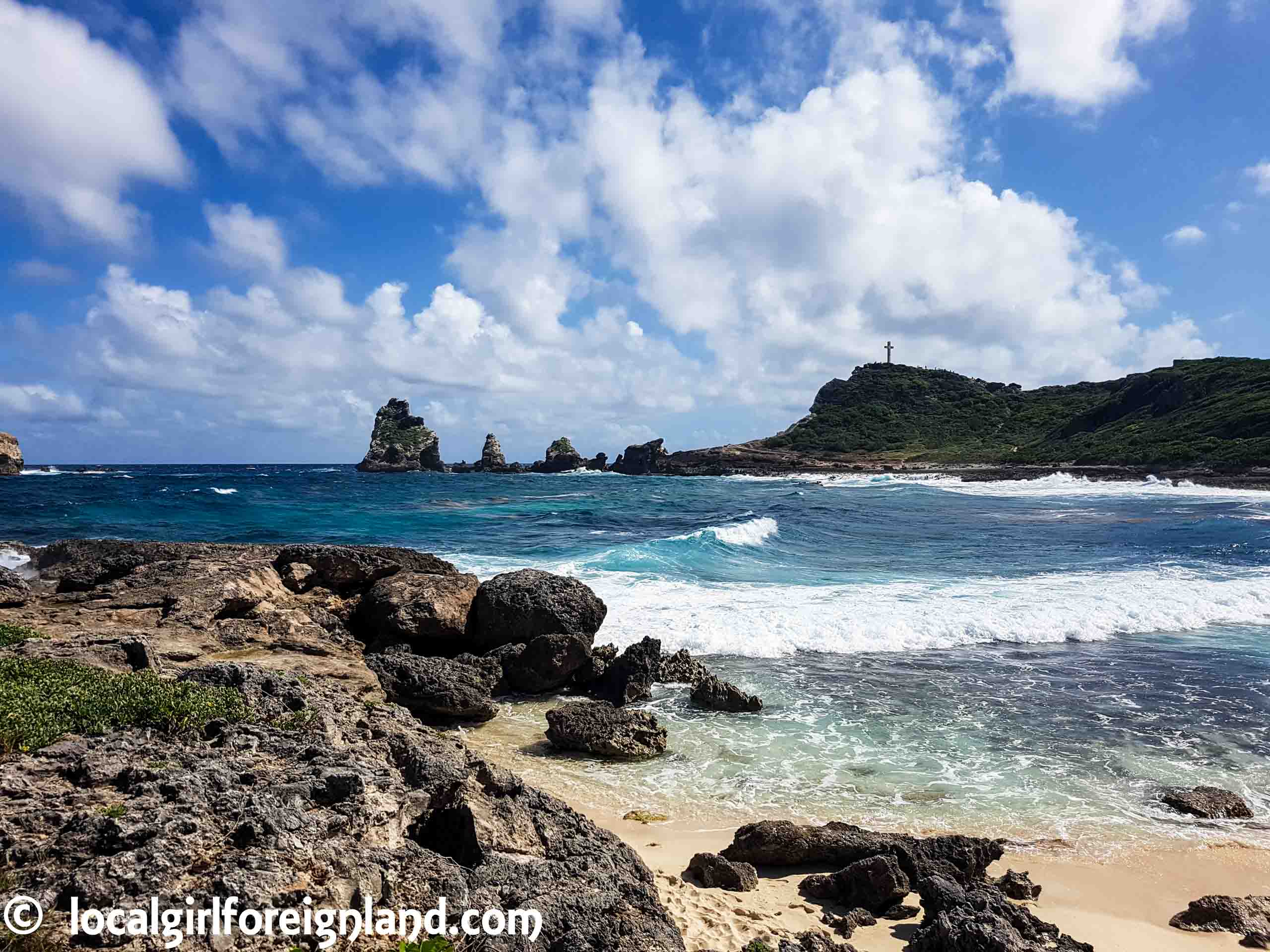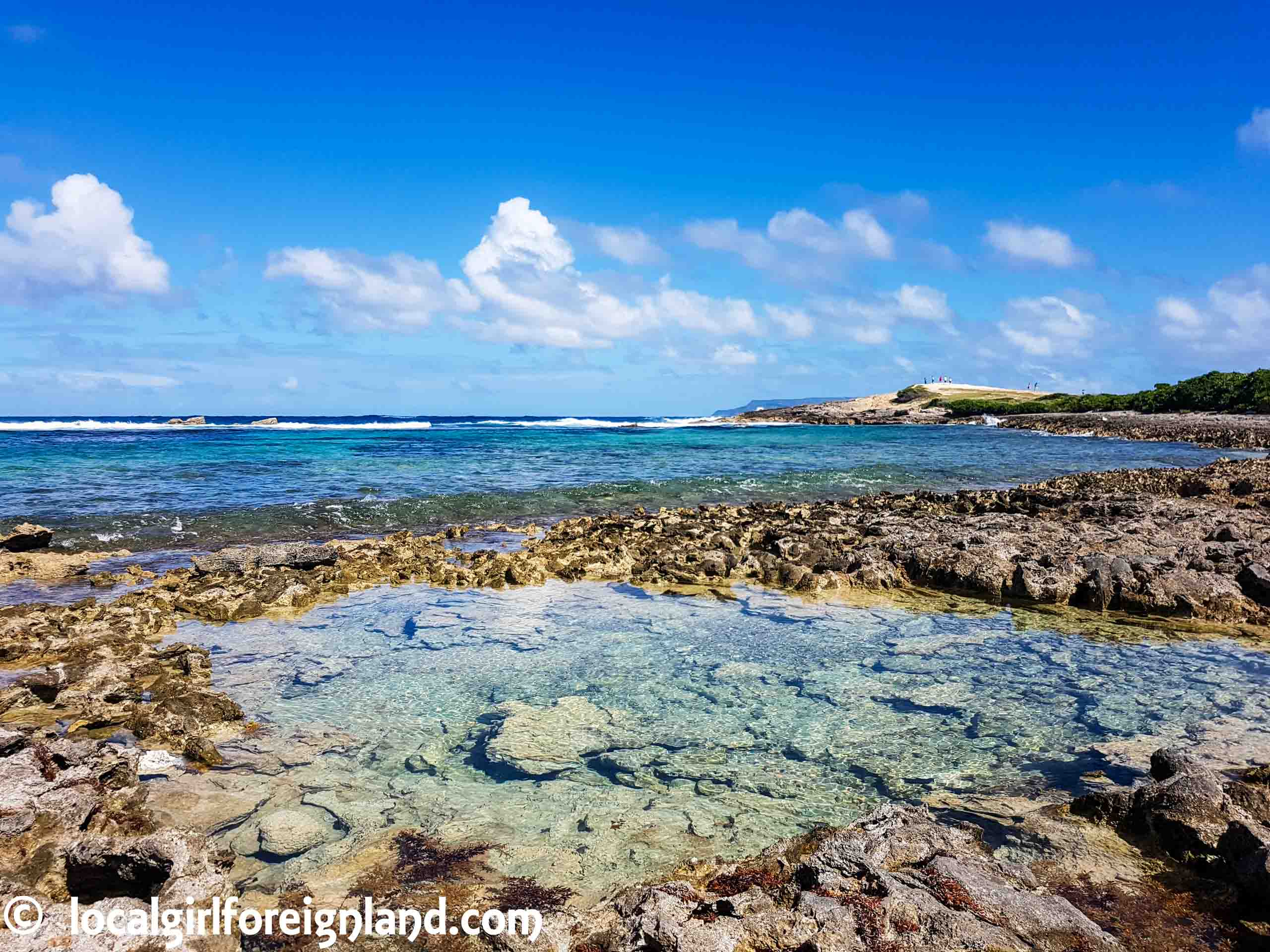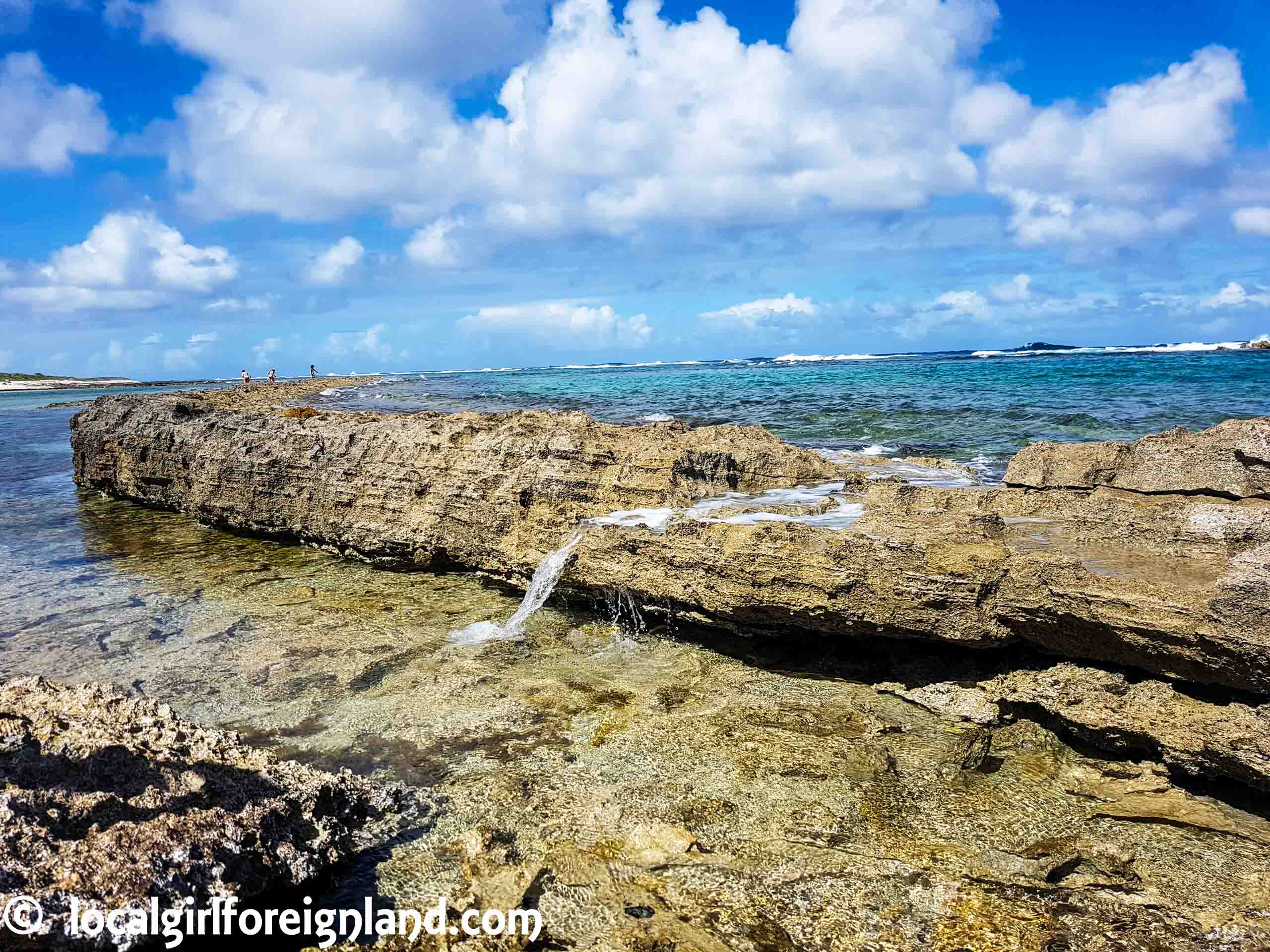 On the way up to Pointe des Châteaux is full of food vendors. Some even offer sit down huts.
The finale?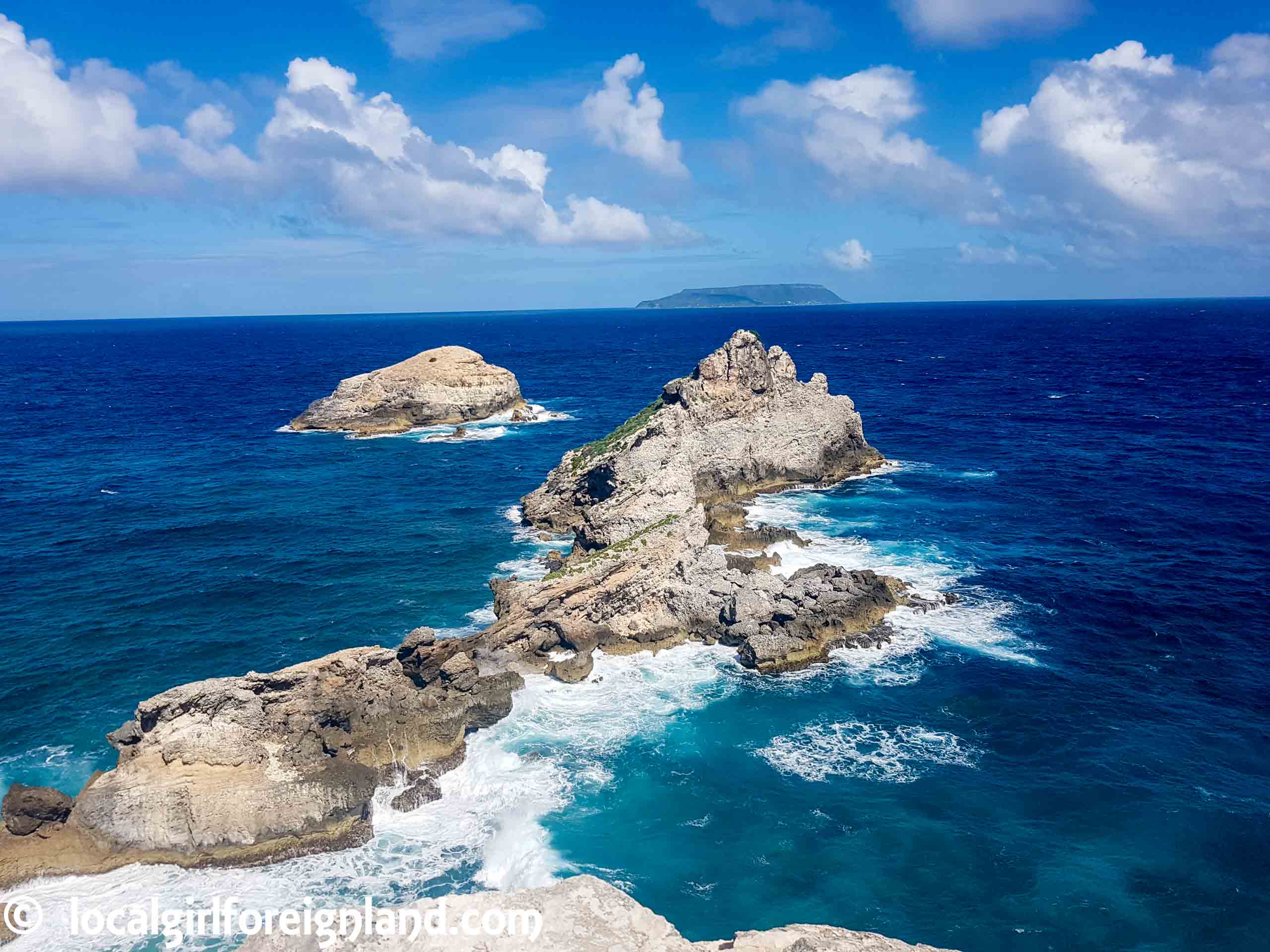 The way back is the same scenic path all over again 😀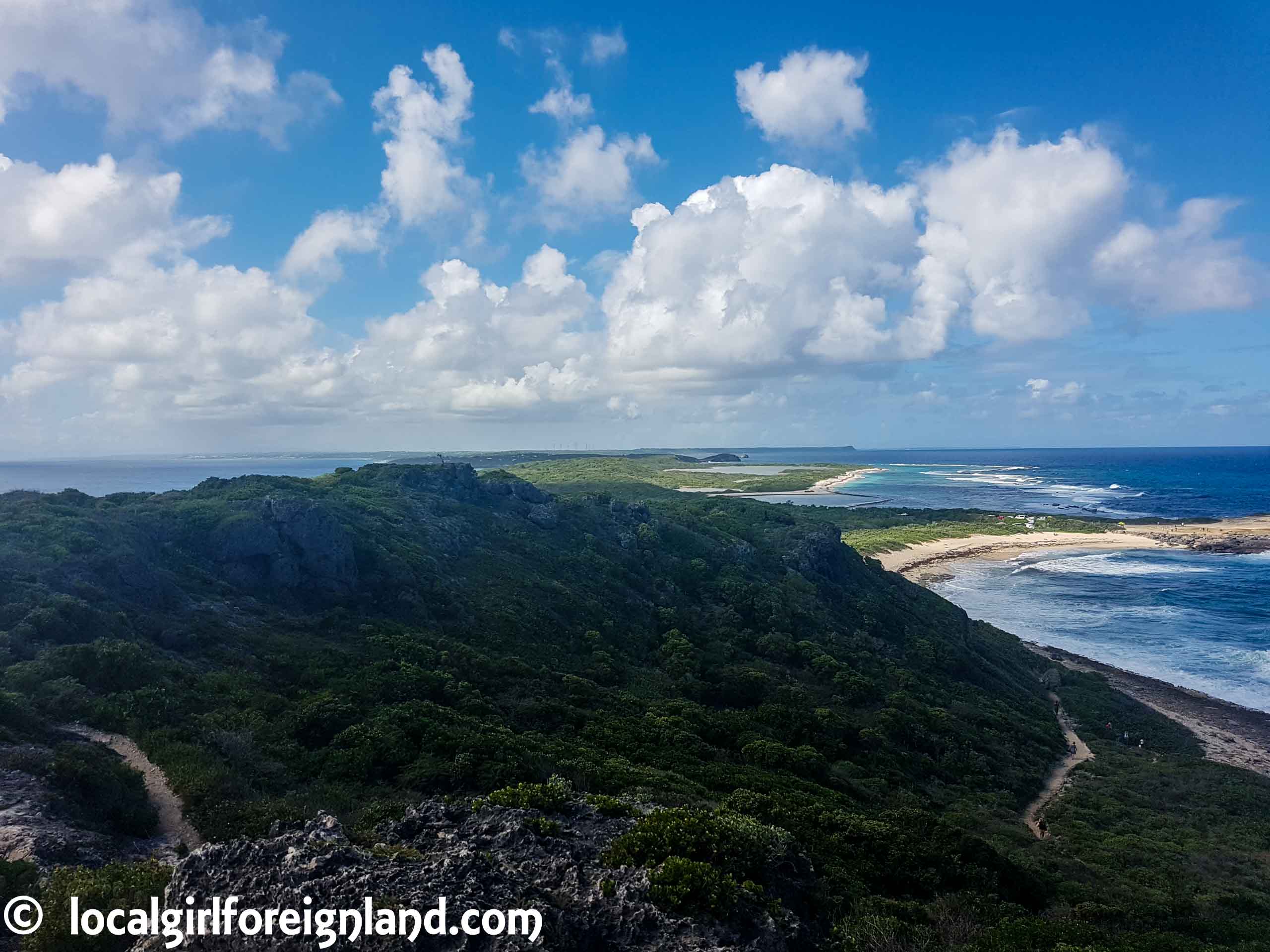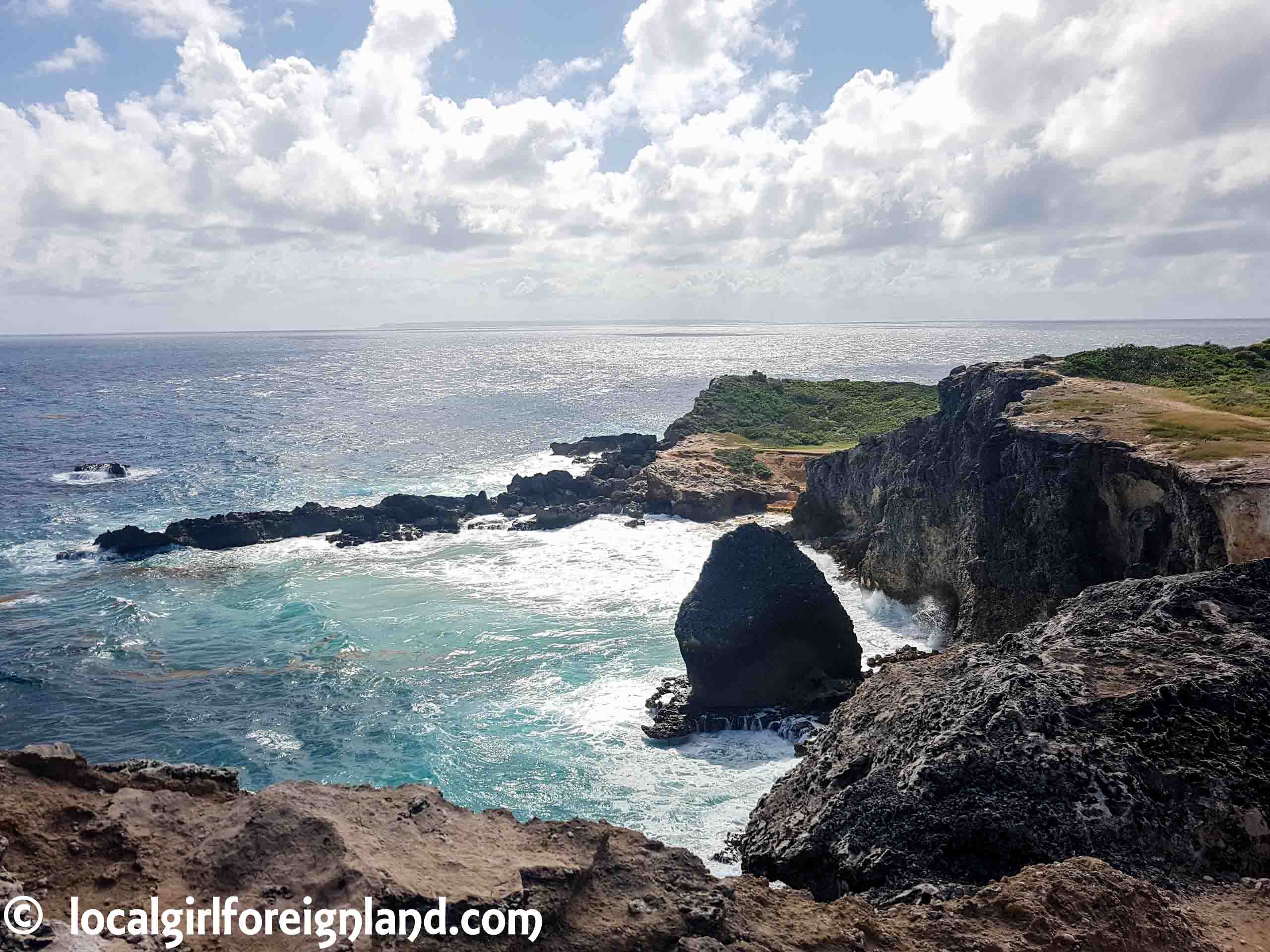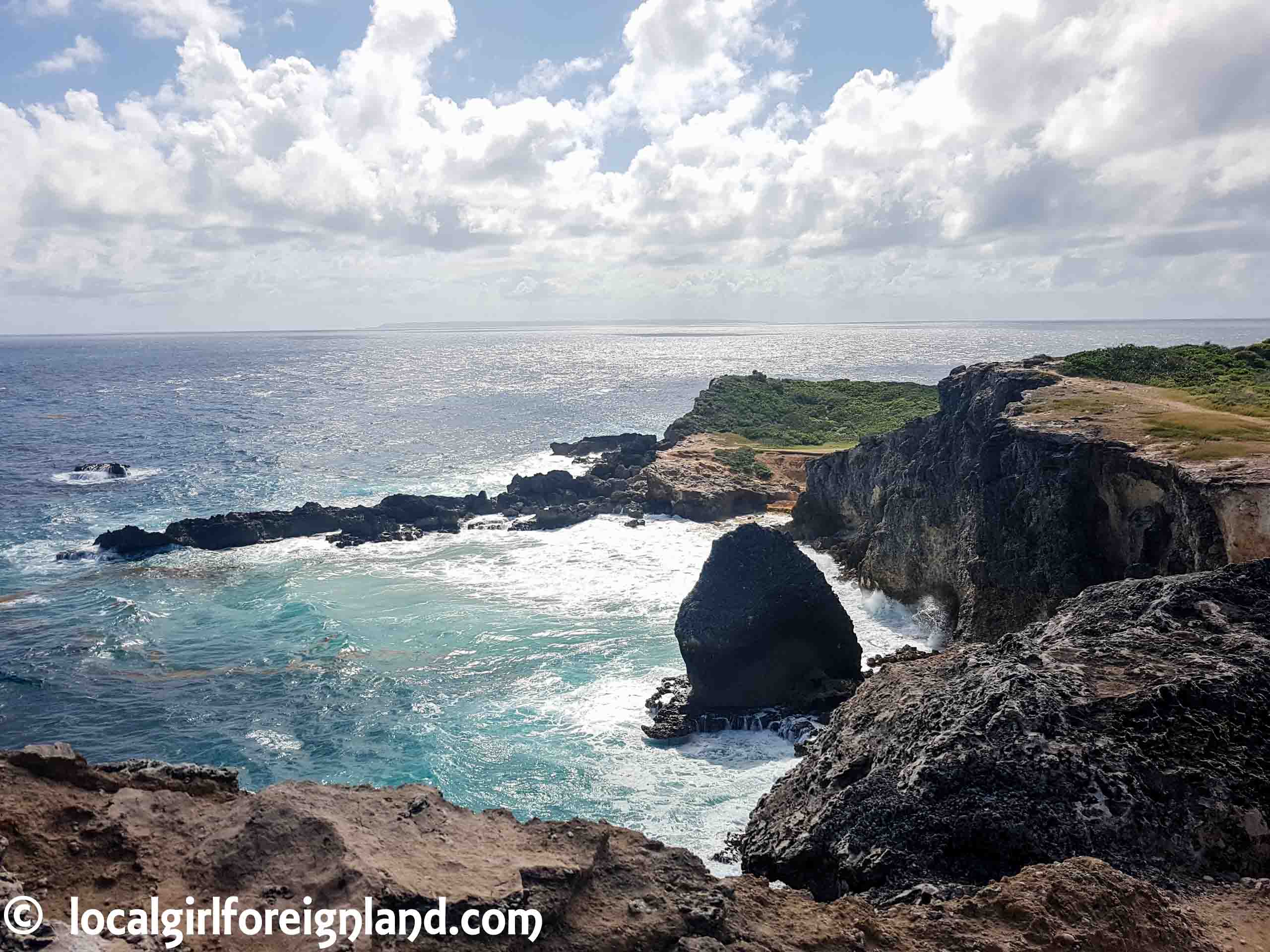 Short cut?
25 minute route is available!!! It starts right below the viewing point. Will miss out on all the other beautiful sight mentioned though.
Where was I?
Pointe des Châteaux, Saint-François, Grande Terre, Guadeloupe
Official site (French only): http://www.pointe-des-chateaux.com/
My starting point: Trace de la Gourde
Time from start to return: 4 hours (I took over 300 photos, got lost and took a full picnic break). From the official site, this route takes about 2 hours.
Number of steps (per Fitbit flex 2): +/- 15000 steps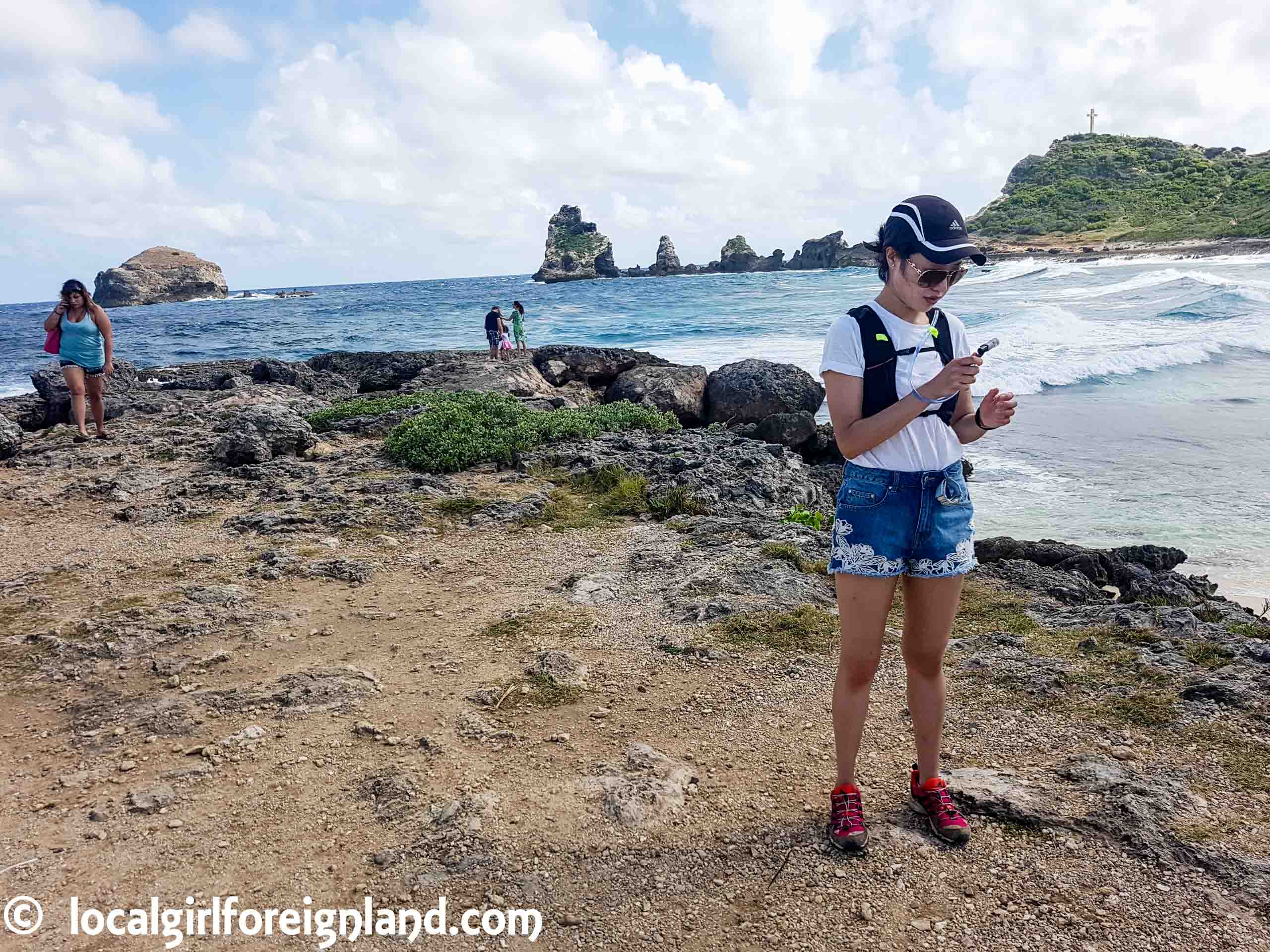 My gear?
Cap: Adidas climacool (soft and foldable)
Tee: Bershka
Short: Primark
Shoes: Adidas Terrex. Mine are kids size, goretex (waterproof) and VERY old.
Backpack: Decathlon **it has a water bag compartment, if you're interested, they're still currently available online – https://www.decathlon.fr/sac-trail-running-5l-id_8488291.html
Photos: Samsung Galaxy S7 edge **torn ligament means no camera 😉
Recommended gear
Sunscreen SPF50+ broad spectrum. Carry one in your bag. Will need to re-apply.
Cap
Sunglasses
Minimum 1L water
Snack bar
Hiking sandal will be suffice for this hike
Although the hike is easy, I don't recommend shoes similar to Converse. The lack of grip and shock absorption may cause major discomfort.
For more Guadeloupe travel ideas? Click here.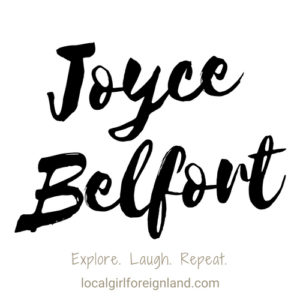 Twitter / Instagram / Facebook / Google+ / Pinterest