This post is entirely inspired by my lovely classmates. People seems to think that I'm in my early 20s (happiness). So, here's to the list of products that I've used for the longest period of time. Only products that I've finished at least 3 full size will be mentioned. Well, most of them I've used for 4 years+. This is my "most purchased" ever products post and my "philosophy" on staying young. I eat McDonald fairly often btw.
Cleansing products
DHC Cleansing Oil & Biore Cleansing Oil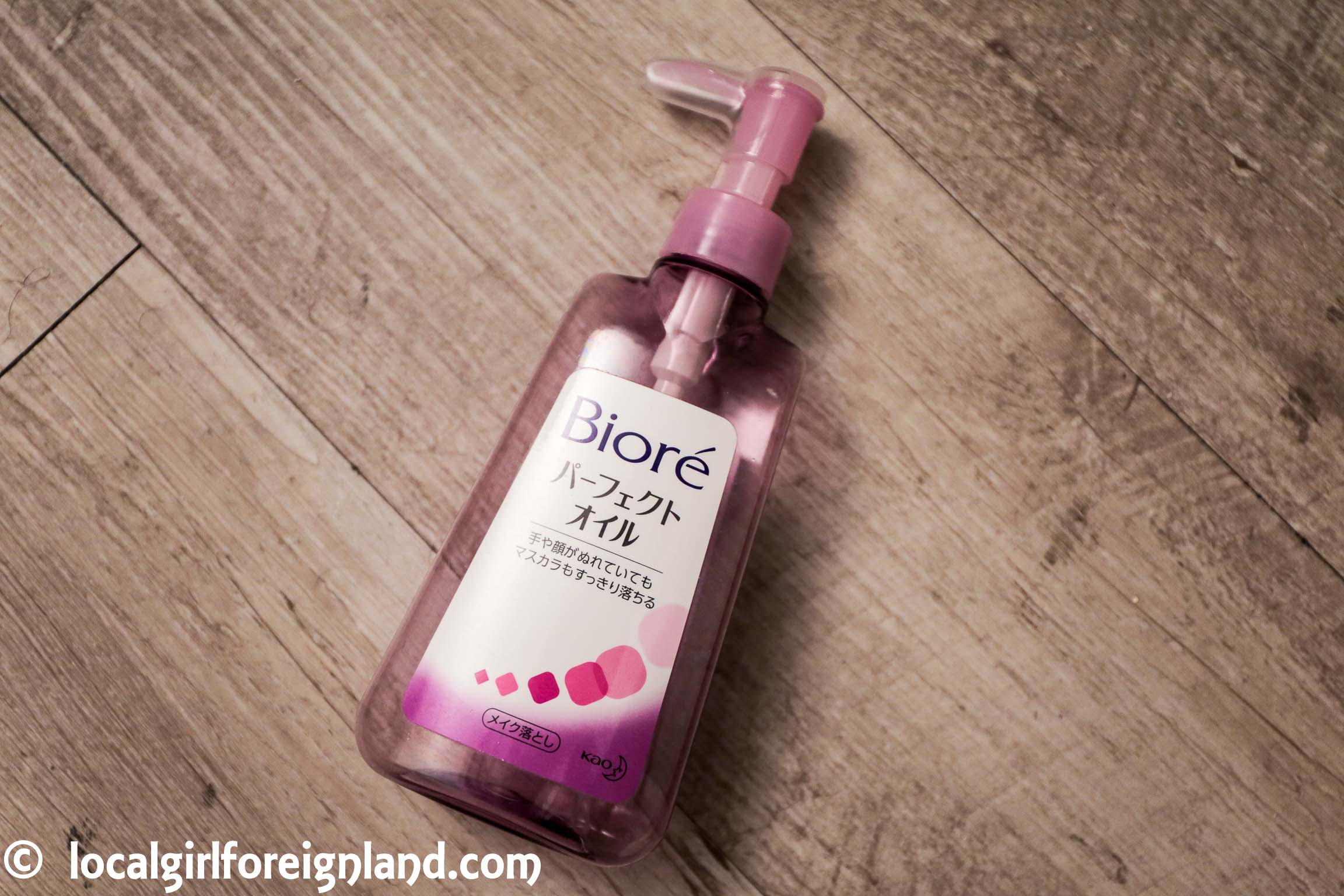 Okay, I'm not sure which one I've repurchased more. I'm pretty confident that I've finished at least 10 of each. Been using them FOREVER. I've tried Shu Uemura's cleansing oil (6 different ones) and Fancl, but I always end up going back to DHC or Biore because they feel more effective. I cannot recommend these 2 enough.
DHC is for the thick oil lover. Biore is for the dry oil lover. 😉
My DHC bottle is looking very grubby… please refer to Stashy's post for photo. She've done a review of it as well. My thought is pretty much the same.
How many I have finished? 10+ each
Foam wash
I switch too often to name a favourite. I do have a list of HELL NO though. Let me know if you're interested in that instead haha.
Clinique Sonic Brush
I love doing cleansing arsenal, so of course, I advocate brushes.
https://www.instagram.com/p/BPj4R09BUja/?taken-by=joycebelfort
How many I have finished? 7 brush heads
*I do have the Clarisonic. Between the 2, they're equally effective. Clarisonic's customer care had a "splat" with me, so that's kind of why I've stopped purchasing from them. I've used Clarisonic for about 3 years prior to the fall out.
Toner
Again, no favourite. Excluding SKII's, none of the toners that I've tried yield particularly significant result. I don't name SKII's toner as a recommendation because it had a devastating effect on my skin after I stopped using it. I don't know if toner is really a necessary part of my skin routine.
Day cream
Sofina UV cut emulsion SPF30 PA+++ (normal skin) & Sofina UV cut SPF50 PA+++ (normal skin)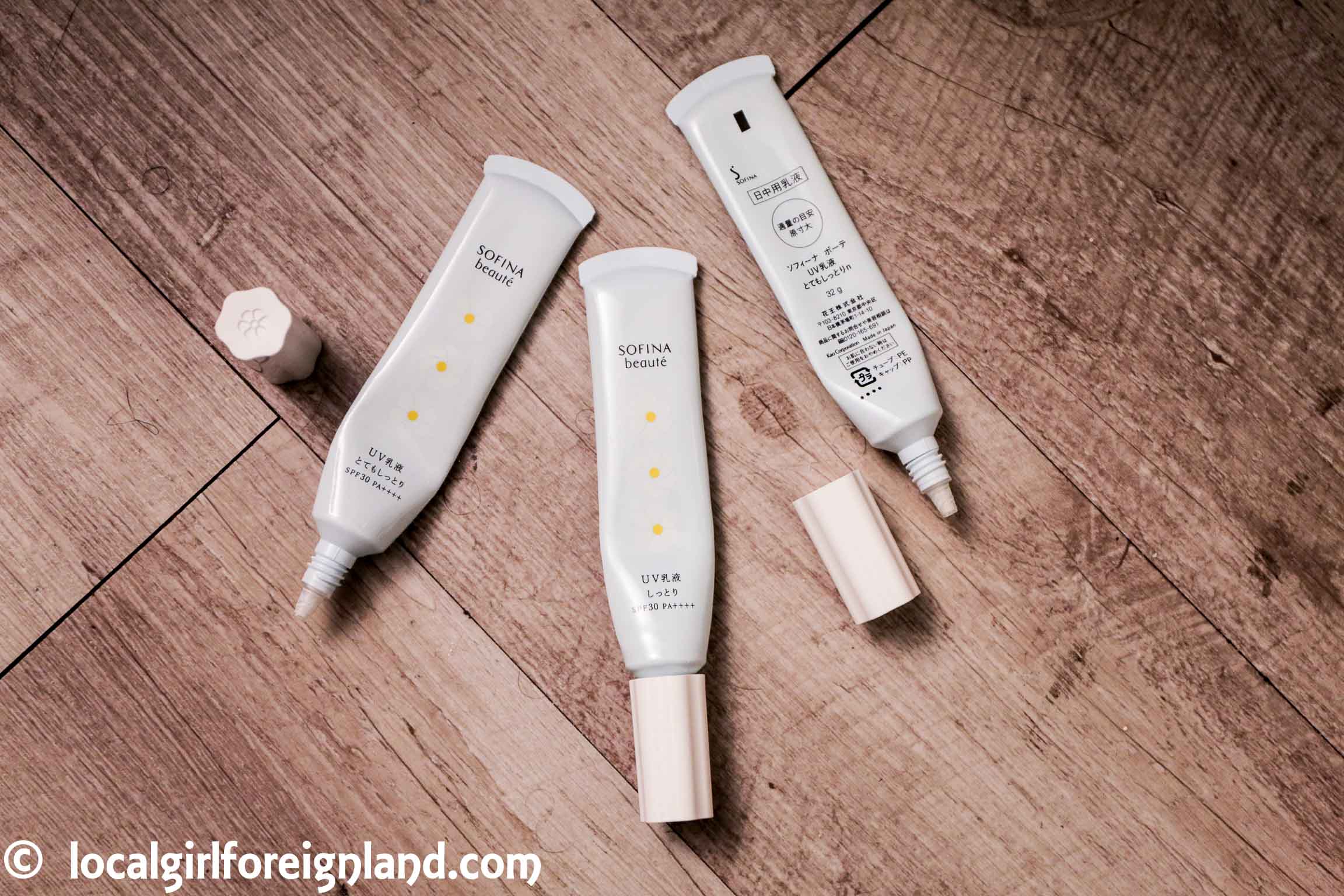 The dry skin version for both of them was an oily mess. I do not recommend. The normal skin version was a joy to use. I use the tube one in winter because it feels a bit more moisturising. The bottle one is an excellent base for makeup, it makes the skin feels very smooth without stickiness.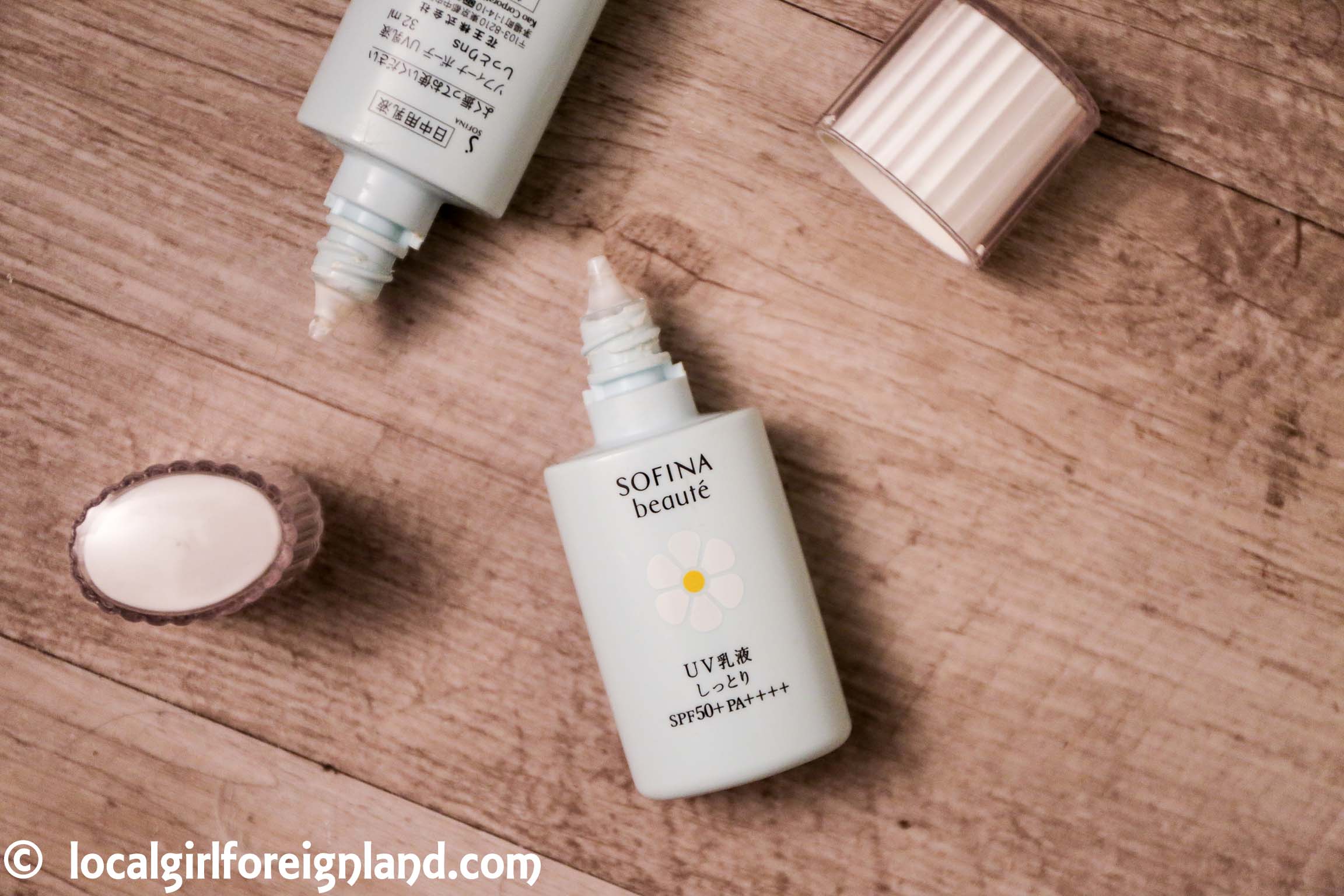 **They've switched to new packaging. I haven't got hold of the latest version.
I have stopped using them because I got really bored after using them for like 5-6 years.
The just of it is… I am religious about wearing sunscreen that's SPF20 PA+++ (both UVB and UVA protection) or higher. I wear full house sunscreen on my face no matter what the weather is and within an hour that I'm awake since I was 12/13. My philosophy is: sunscreen is more important than moisturiser.
Serum
Clarins Hydra-Essential intensive moisture quenching bi-phase serum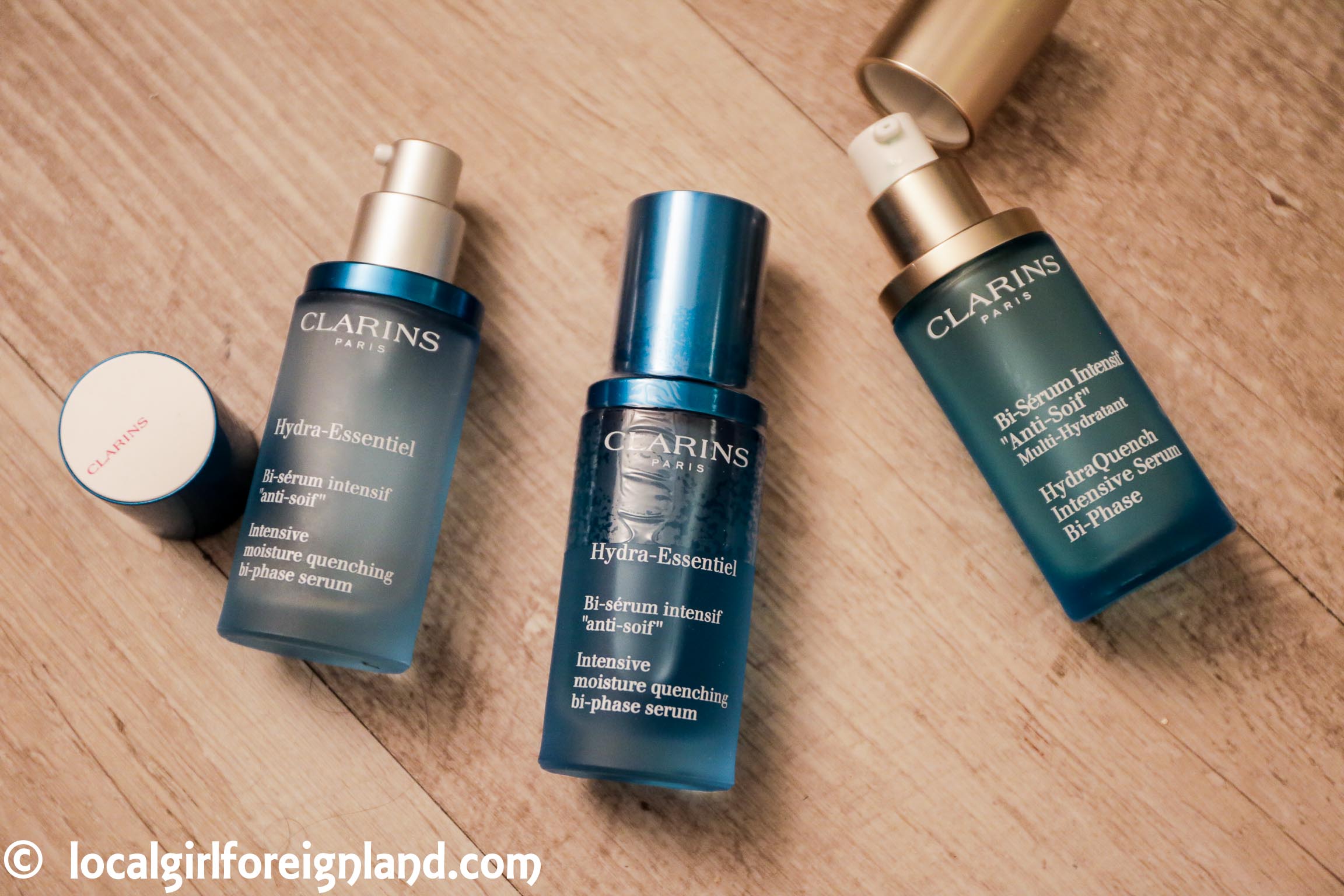 I highly recommend that Clarins comes up with shorter names in the future. Seriously. Anyways, I've been using this serum since… hm… I don't know I've experienced 3 different packaging already. So ja, I've used this one for quite some time. Formula has changed over the years. I do like their latest 2017 Jan version. It's a good upgrade.
How many I have finished? Has to be 20+ by now. I haven't been counting.
Nightcream
Clarins Lotus Face Treatment Oil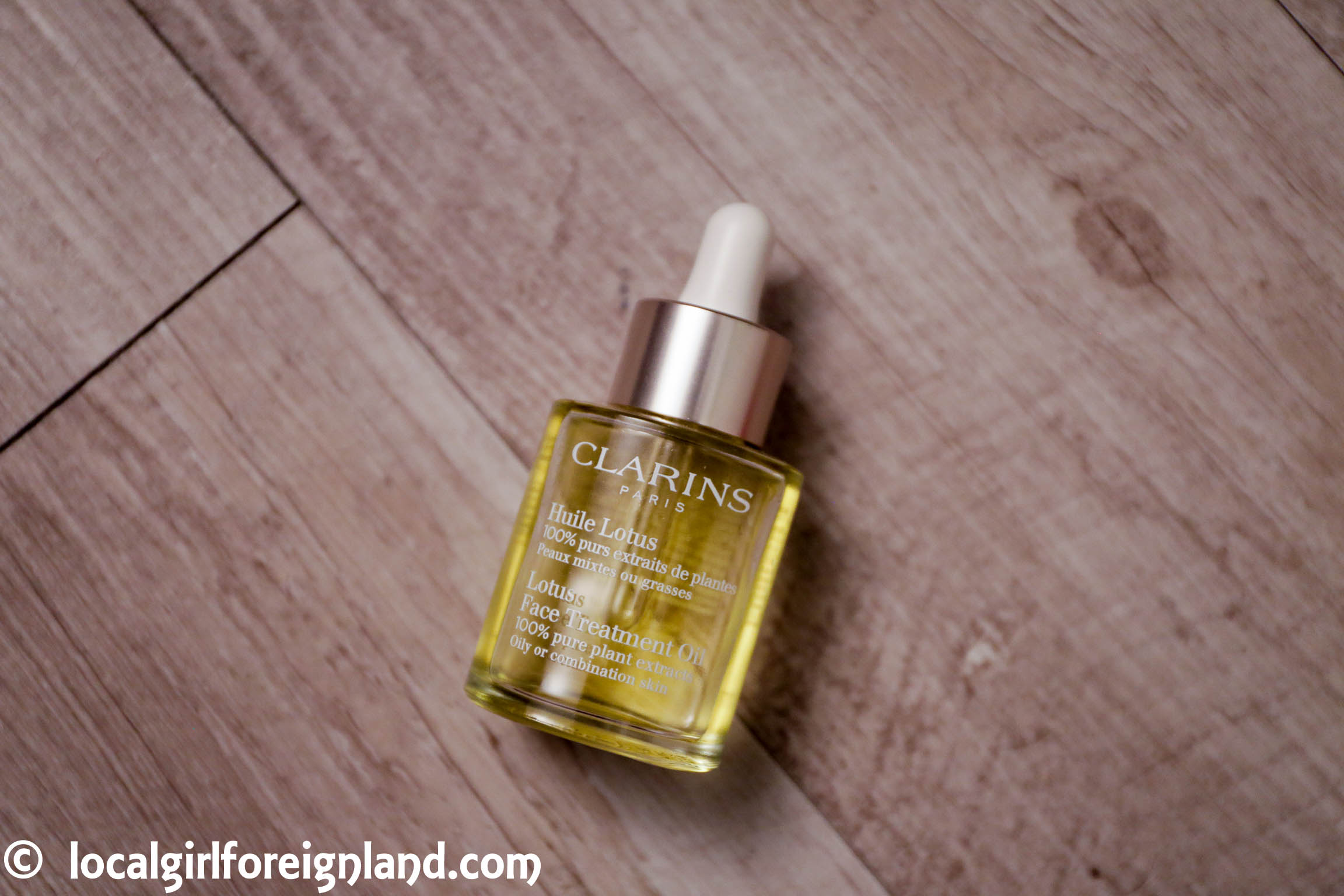 It is so lazy. I LOVE IT!!! It helps my skin to recover from scars (self inflicted pimple / whitehead popping). It keeps my skin supple without that layer of oil feeling in the morning. LOVE IT. The packaging won't survive laying flat, it leaks sigh Still love this stuff though.
How many I have finished? Been using this one since 2005, go through 3-4 bottles per year…
Honourary mention: Clarins Hydra Quench Skin Melt (now updated to Clarins Hydra Essential silky cream as of Jan 2017. I'm still on my first jar, I don't want to comment on the new version yet). I had use Skin Melt for 2 years. I really enjoyed it, but compare to the Lotus Oil, there's just no comparison in terms of loyalty. However, if the weather is CRAZY cold or loads of heater action, the skin melt left my skin baby soft and moisturised. A Clarins consultant recommended that I can add the lotus oil to the cream. It's a straight "no thanks". The smell is horrible and the feeling of the mixture is plain weird. I do not recommend mix the 2 together. I can't quite tell if I'm as fond of the 2017 version yet. Will do a full review when I've finished the first jar.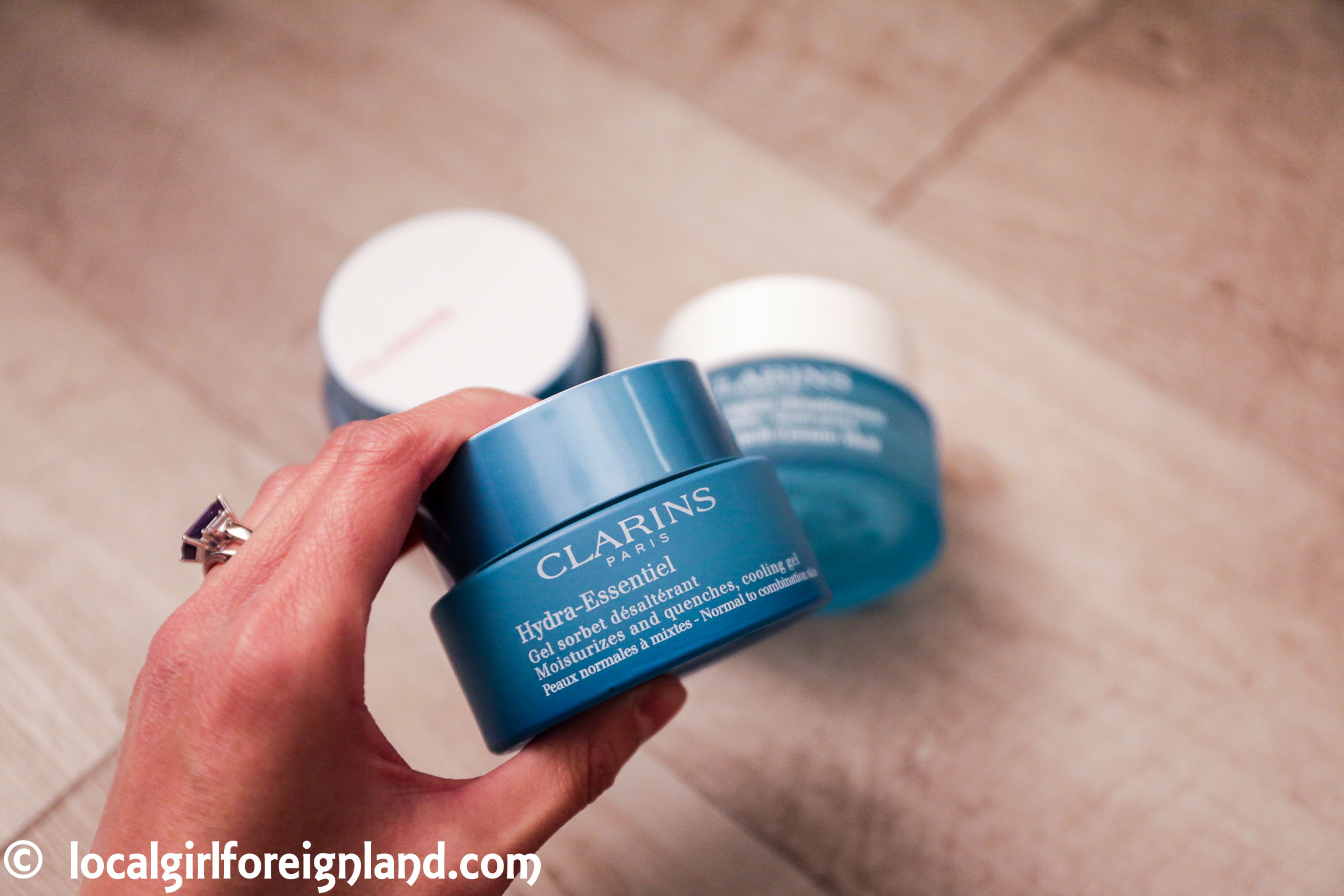 Eye care
Estee Lauder Advanced Night Repair Eye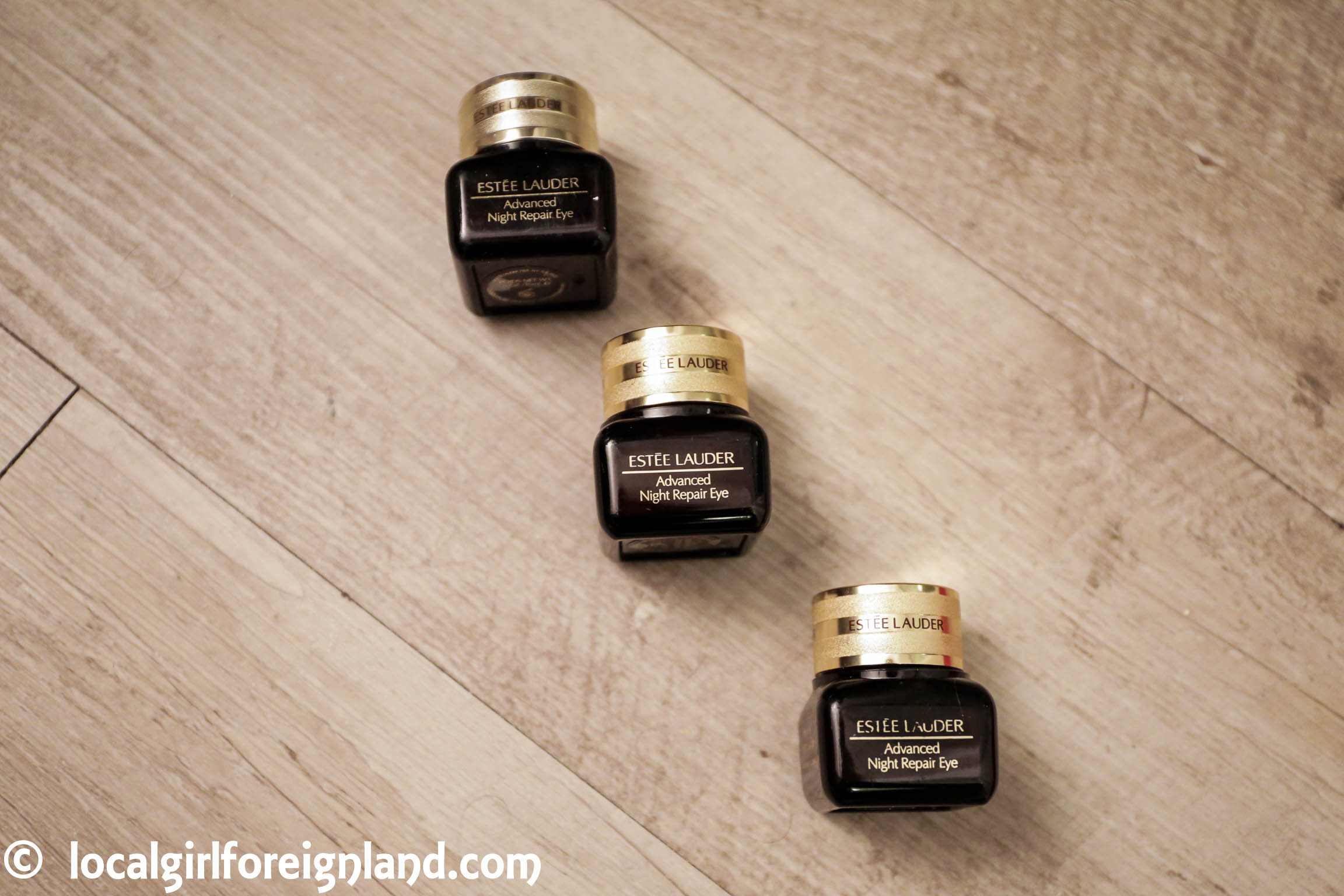 I am NOT into eye cream at all. I've only started using eye specific care product at age 34. I have use face product all over my face and eyes since I was 13? I feel that my ultimate anti-aging trick for eyes is that I extremely rarely use eye makeup remover (i.e. cotton pad + eye makeup remover; this happens less than 5 times per year). I only use cleansing oil to remove makeup at night. I strongly feel that the friction from cotton pads causes premature aging. This is just my thought, I have no science behind this.
If I have to pick one eye care product that I've enjoyed, it has to be this one. I have only seen more obvious result after I finished my 2nd one. The initial result for me for the lightening of the darkness under my eye near my nose (towards end of 1st jar). That's kind of the hook and I bought my 2nd, 3rd and 4th.
Again, I'd like to emphasis that I'm not very experienced with eye care products because I've been using facial products for my eyes forever.
How many I have finished? 4
Makeup stuff
I'll only talk about complexion products for this post. Otherwise, this post is getting too long. My thought on how to look young is this:
Minimal coverage – let some flaws show through
Skin like / Satin / Dewy finish
Sheer / Soft matte / Sheen finish blush – peach or pink
Zero contour – any form of shadow on the face ages the look
Pore magic / oil stopper
Primavista Long Keep Base UV SPF20 PA++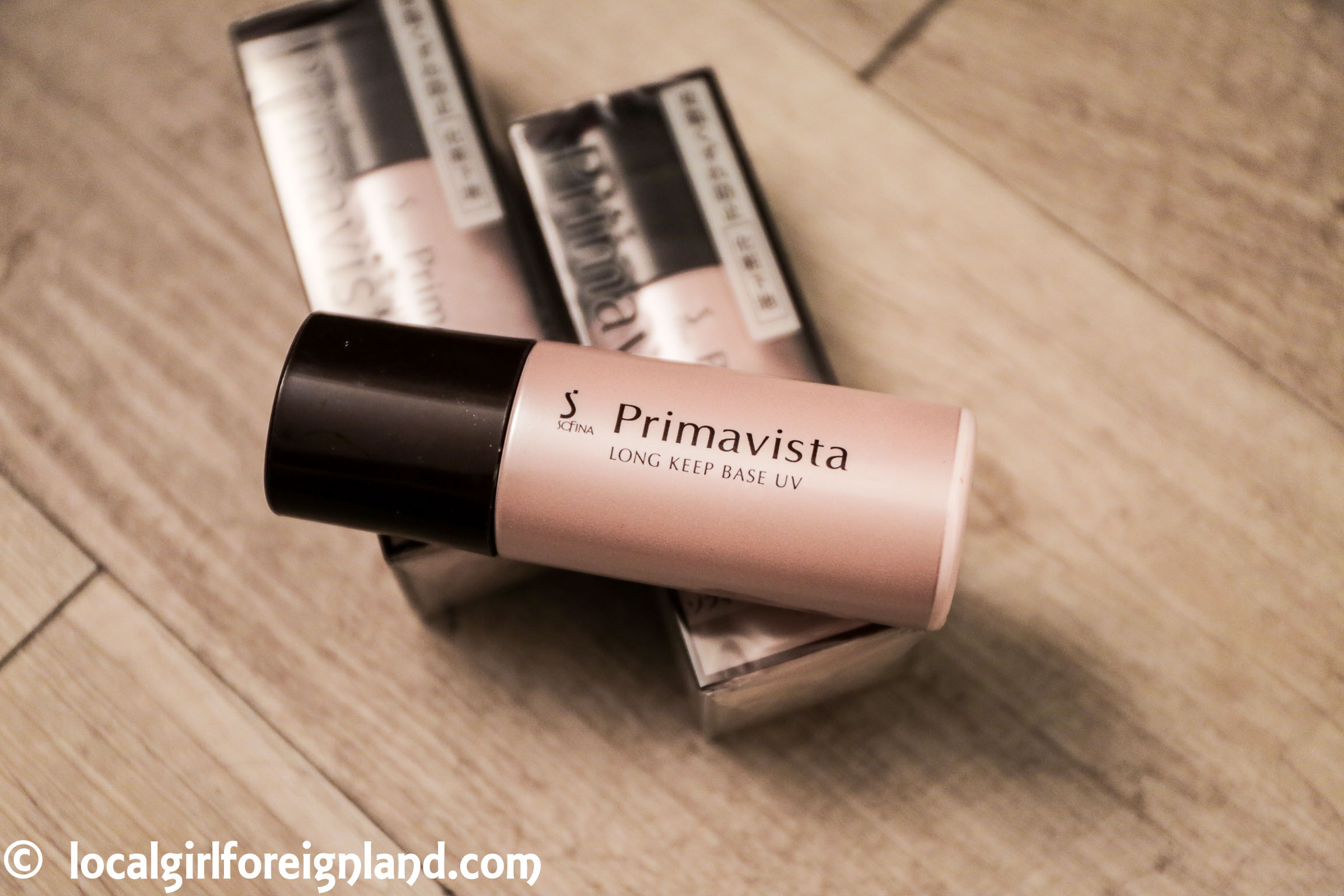 This is a zero coverage product. It does smooth out pores and stop any oil from happening. It worked for my super oily friends too. I only used it on my nose when I wanted the foundation to last 14 hours or something like that.
How many I have finished? 3, I use only for my nose area
Tip: This is a Japanese best seller. If you spot one, just buy it. Otherwise, you might not be able to find one for a while.
Light coverage / no makeup look
Primavista Multi Cover Base UV SPF20 PA++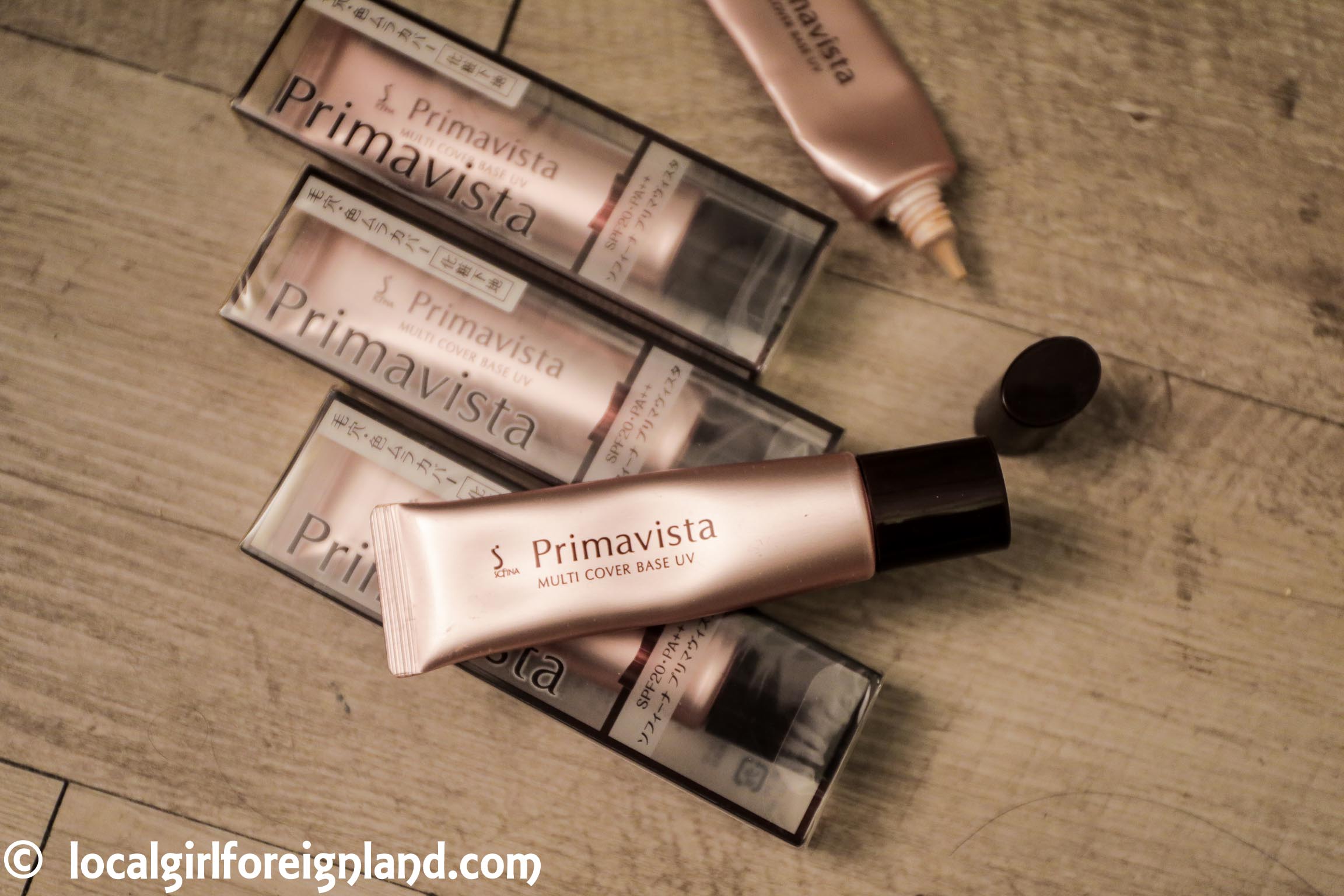 I received at least 2-3 compliment per day each time I use this product. It blurs pores and hides shadows on my face. Why I swear by this? Because fellow Asians who are well aware of my age also compliments me on how youthful my skin looks.
Most of my colleagues and friends already know about my devotion to this product. So it's no surprise to anyone.
How many I have finished? at least 8
VERY NB: Only suitable for NC20-NC25, else may look weird
Shadow remover / colour corrector
Primavista concealer for eyes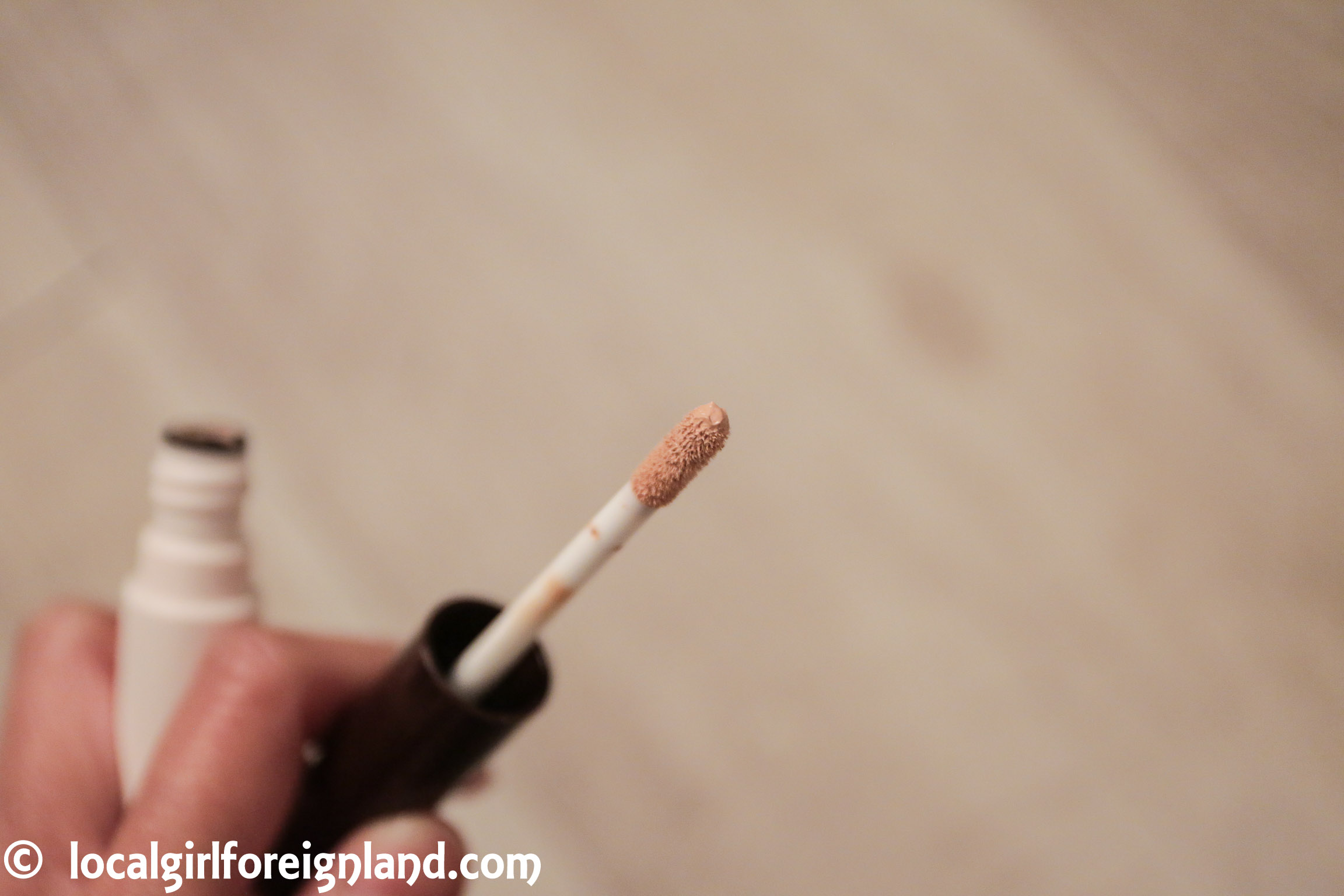 Okay, I use this thing on the sides of my mouth and under eyes to remove shadows. I LOVE this stuff. It's a peachy salmon. It's not full coverage like NARS radiant creamy concealer, which is why it is so perfect! It neutralise shadows, but not in an obvious way.
How many I have finished? This maybe my 10th one already LOL
Diet
Diet coke 1 can, tea (no sugar, no milk) 600ml, plus 1.5L – 2L tap water per day. I drink 1-2 pint beer per week / 1 bottle wine per week. Okay… I drink a lot of liquid. I drink even more water when I'm stressed out.
With the exception of chocolate, I rarely eat sweets stuff. When I say rare, I mean like 1 or 2 times per month. I am not a dessert / sweet anything person. I don't like the after taste of sugar in general. I don't enjoy honey either. Croissant to me is already very sweet. I'm one of those people where 500g bag of sugar can last well over a year.
People who know me already know this: I do not believe in clean eating at all. I do eat salty snacks on a regular basis. If eating it makes me happy, I eat it. I'll eat it no matter what the calorie / fat count is (I don't actually read that stuff). I only have 2 rules: it mustn't trigger any immediate allergy / gout, and it must make me happy.
I don't eat vegetables in general. Veggies makes me feel sad in general. So that's kind of why I don't eat them much. The greens that I do eat regularly are: (in descending order)
Mushroom
Onion
Chilli
Green pepper bell
Potatoes (does that count as a veg?)
Aubergine
Tomatoe
Mâche
Garlic
Ginger
It's my "happy diet" that keeps me young and cheerful 😀
As one classmate pointed it out, my diet is highly irresponsible LOL Well, at least I'm honest about it, right?
So… What's your most purchased skincare? What's your take on looking young?


Bloglovin' / Google+ / Twitter / Instagram / Facebook / Pinterest