City Pharma is the French drugstore cosmetic haul here in Paris . Crowd is a very serious issue. The whole of Paris is in the store by 11h00 even on a week day. 
Annoying thing is City Pharma's click & collect facilities is only for medicine (June 2017). So no short cut there. Here are some strategies to consider:
Bring your passport, you can do it duty free if you do more than EUR175! Passport must be non-EU. Ask the cashier for the tax refund form when you're paying for your goodies. No worries, they're very used to tourists.
Visit the store at 8h30 (aka asap the doors are opened). Else… may this photo inspire you. Or before 9h00.
Prepare a shopping list. There's no space to move. It's that many people. Shopping around isn't a fabulous idea. Have your list ready or be "high crowd" tolerant.
If your item is "sold out", hang in there and revisit it before you head to the cashier. The shop has a team of people refilling in and out all the time.
All the skincare and baby goodies are on the ground floor. The supplements, drugs and cashiers are upstairs.
Alternative?
Parashop – multiple stores!!!
Now they may not be as cheap as City Parma, but you can beat the crowd by ordering online. PLUS, you can get delivery within France. Free delivery for any purchase above EUR55. 2 day delivery is possible 😉 They have many stores across Paris – https://www.parashop.com/magasins
This one opens till 21h00 AND they're opened on Sunday!!!! Okay, after living in Paris for a while, a shop that opens on Sunday is a big deal, okay?
Nearest metro: Châtelet line 4, 10min walk
https://pharmaciedesarchives-paris.mesoigner.fr/
How to get to City Pharma?
26 rue du Four 75006 Paris
It is near 2 stations
metro station Mabillon line 10, 2min walk
metro station Saint Germain des Prés line 4, 5min walk.
It is very easy to spot. It is in the corner of Rue Bonaparte
Monday to Friday 8h30-20h00, Saturday 9h00-20h00. Sunday is closed.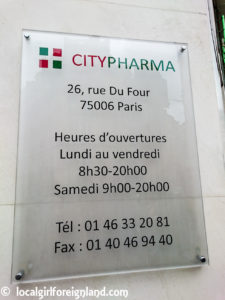 https://pharmacie-citypharma.fr/
No affiliated links & happy shopping 😉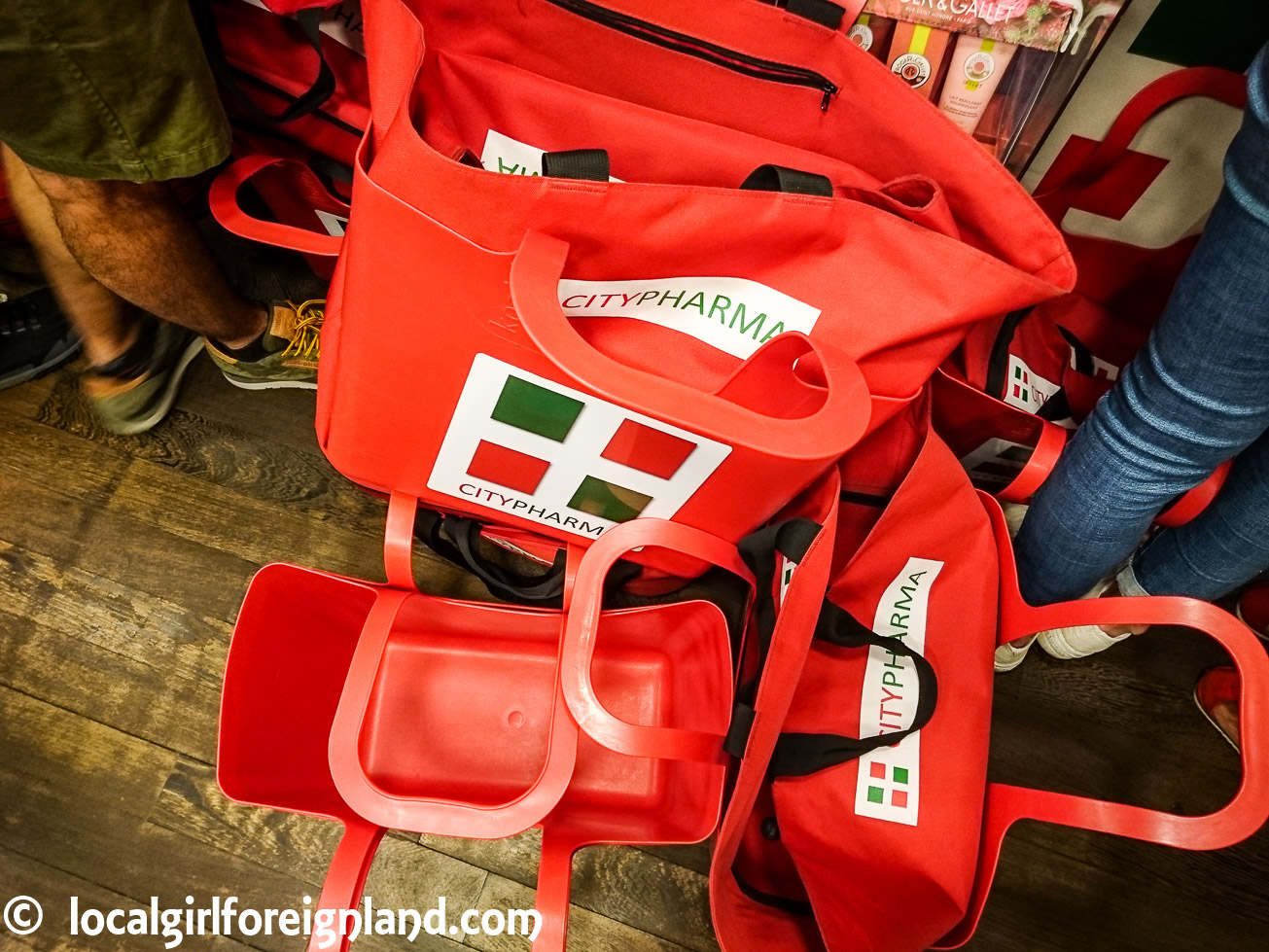 Please be a sweetheart & support my social media xox
Bloglovin' / Google+ / Twitter / Instagram / Facebook / Pinterest