Will not find peace and calmness on Brighton beach! This place is swarmed. Brighton is a mere 1 hour train ride from Victoria station, can easily see why this place is one of Londoners' favourite getaway. Photogenic town.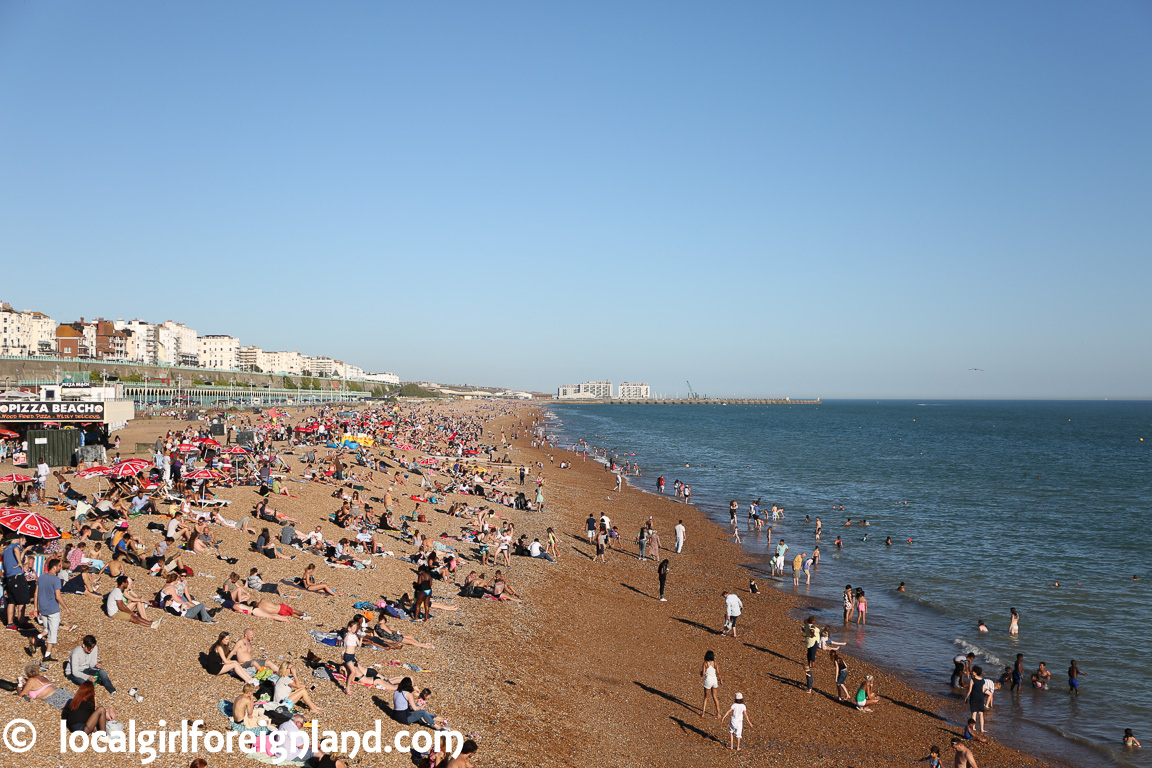 I came from Cape Town. Pebble beach isn't my thing. To me, a real beach is with sand. I do appreciate the lack of it because it is easier to clean off after the dip, but that's where the love ends. So hard and hot on the feet! How do people enjoy this type of thing?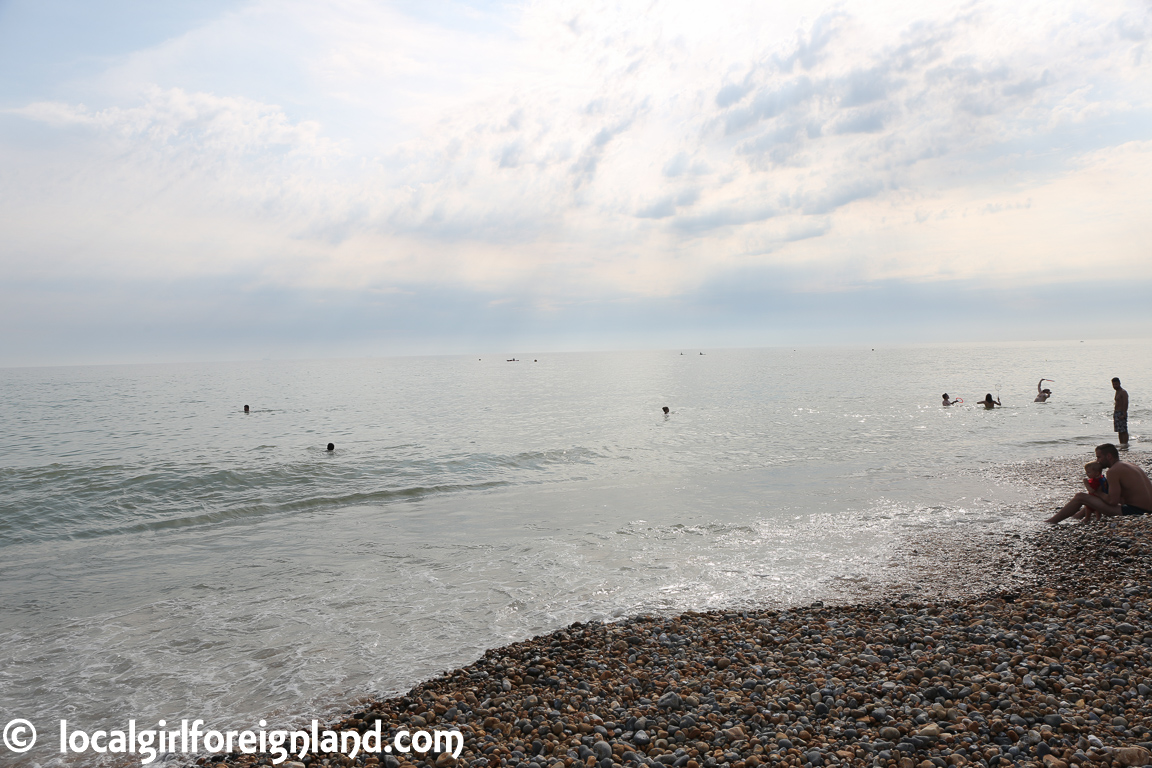 The popular solution are the infamous stripe chairs (featured photo). They're almost synonymous with the place. Post card perfect with the colour contrast.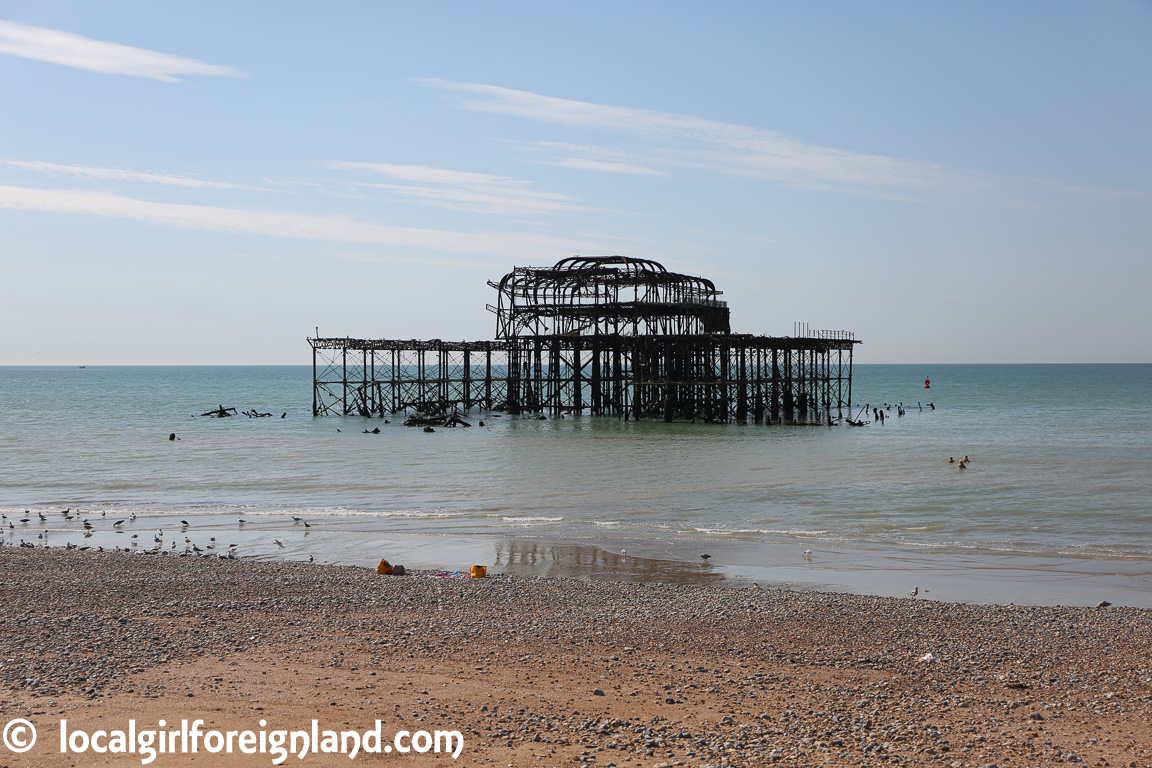 No trip will be complete without the iconic West Pier, right? This thing has been abandoned since 1975, bankruptcy, went through storms and fire, needless to say it is beyond repair. There was a Trust who tried to repair it, but hey, the Palace Pier side thinks that it isn't fair (?!?). For now, it is just slowly rotting away. Did you know that part of the West Pier was demolished to make way for the i360 tower? So sad that a part of history is lost.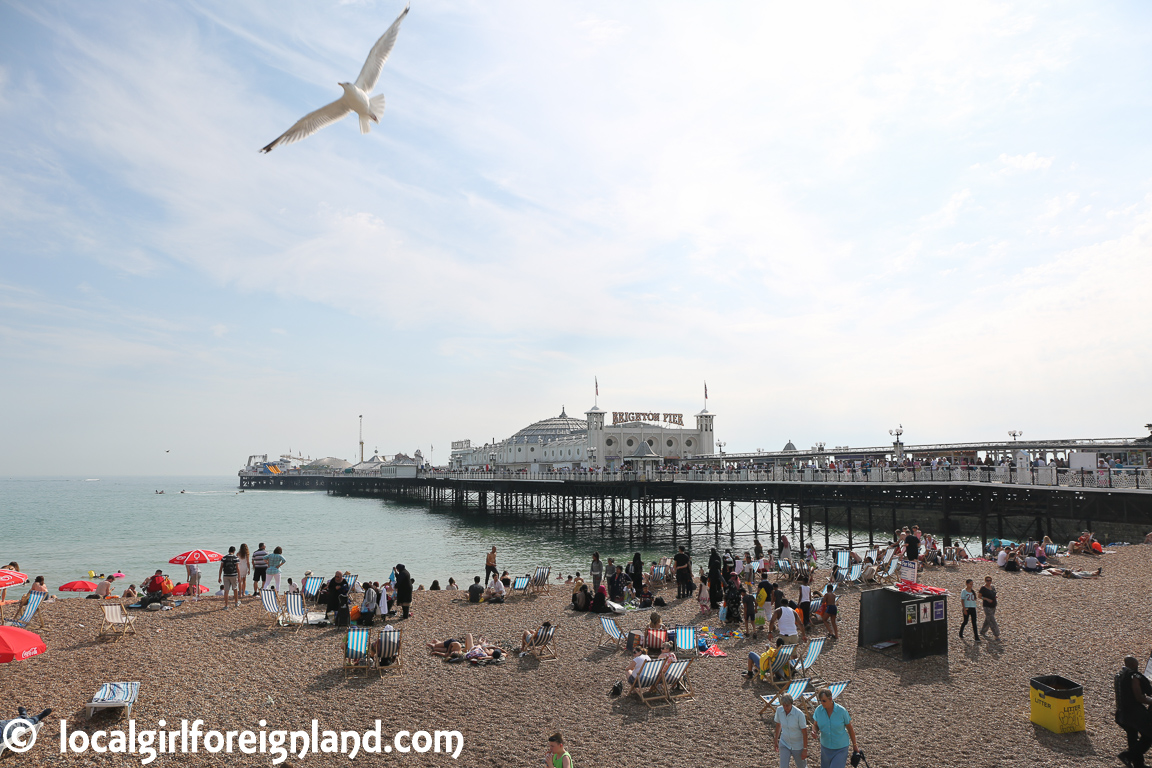 If you're an avid Pokemon Go player, you MUST visit the Palace Pier. There are LOTS of spirit stop and pokemon there 😉 Since lots going on this densely packed pier. I'll write more on this on a seperate post 😉
This was part of the girls weekend away. Miss you girls xox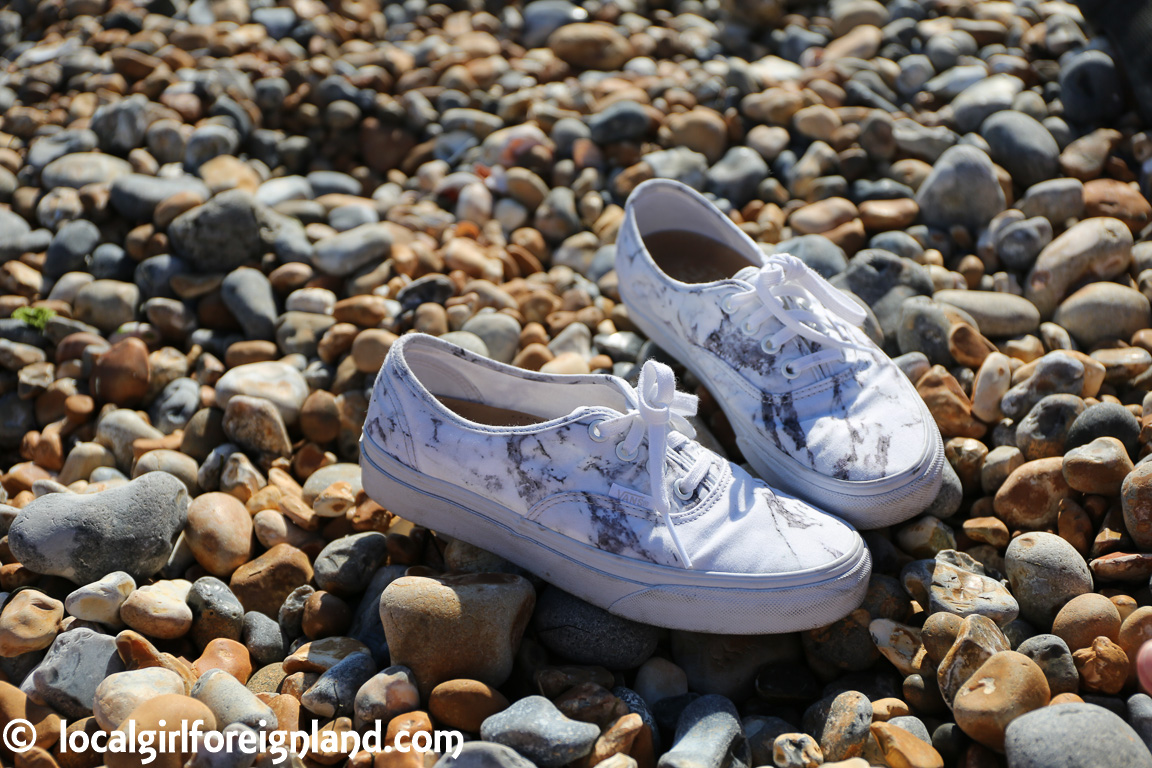 Tip:
Visit before 10h00, there was no body.
Take the train from London . There's no parking. It was total hell.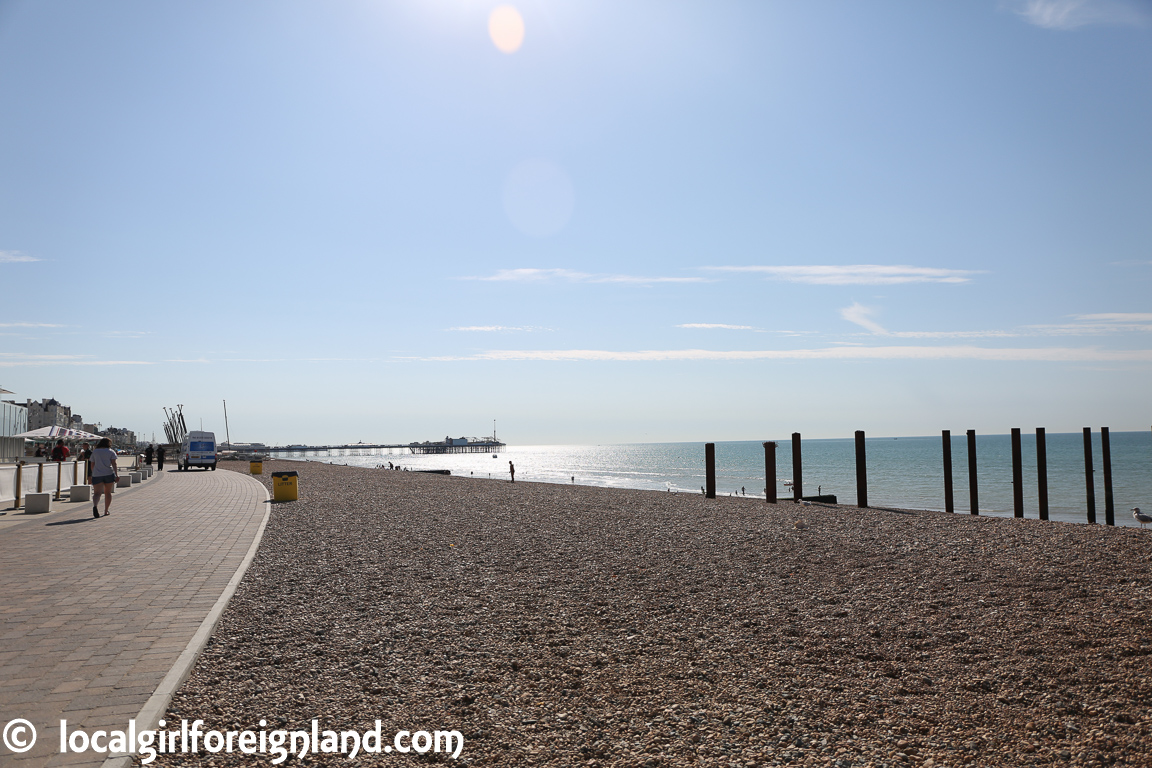 Where was I?
Brighton beach, England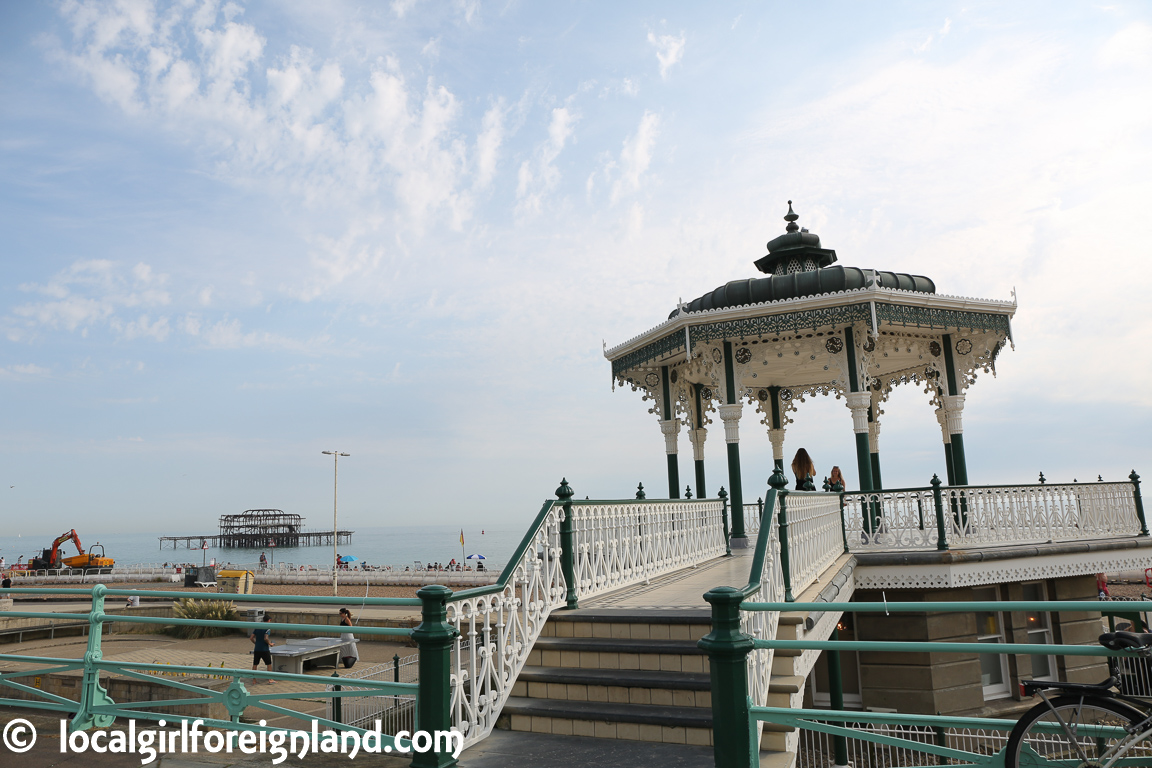 How to get here?
I highly recommend using the train – 1hour from Victoria station, London. Finding a parking was a total nightmare, you really don't want to do this. We were waiting for 90min in a queue to find parking. It was not fun at all.
How to spot a good deal? Visit my tip post – Cheap ways to travel around UKCheap ways to travel around UK
Camera: Canon 5D mark 3, Sony Z3+
Please be a sweetheart & support my social media xox
Bloglovin' / Google+ / Twitter / Instagram / Facebook / Pinterest