Manga-Kissa まんが喫茶. Not all Manga Cafes are made equal. There are basic ones and the deluxe versions. Take a quick look before decide to 'check-in'. Photos are forbidden inside. I managed to take some when there was no body around.
During peak season travel, e.g. cherry blossom, red leave chasing and golden week, manga cafes can easily be your cheapest last minute accommodation plan. Manga cafes are everywhere all over Japan. I've came across them in all 27 prefectures that I've been to. In large cities, there'll be several within one block!
Packages are much cheaper than doing pay as you go. Read all your options. Many of the receptionist are youngsters who can speak a little English.
Each manga cafe has its own variety of drinks & snacks. Usually, drinks are unlimited and are included in the price. Think hot chocolate, matcha latte, ice tea, Japanese tea, English tea, Japanese soda, Coca Cola stuff etc. Due to tough competitions, some also offer all you can eat junk food. Choose cafe wisely 😉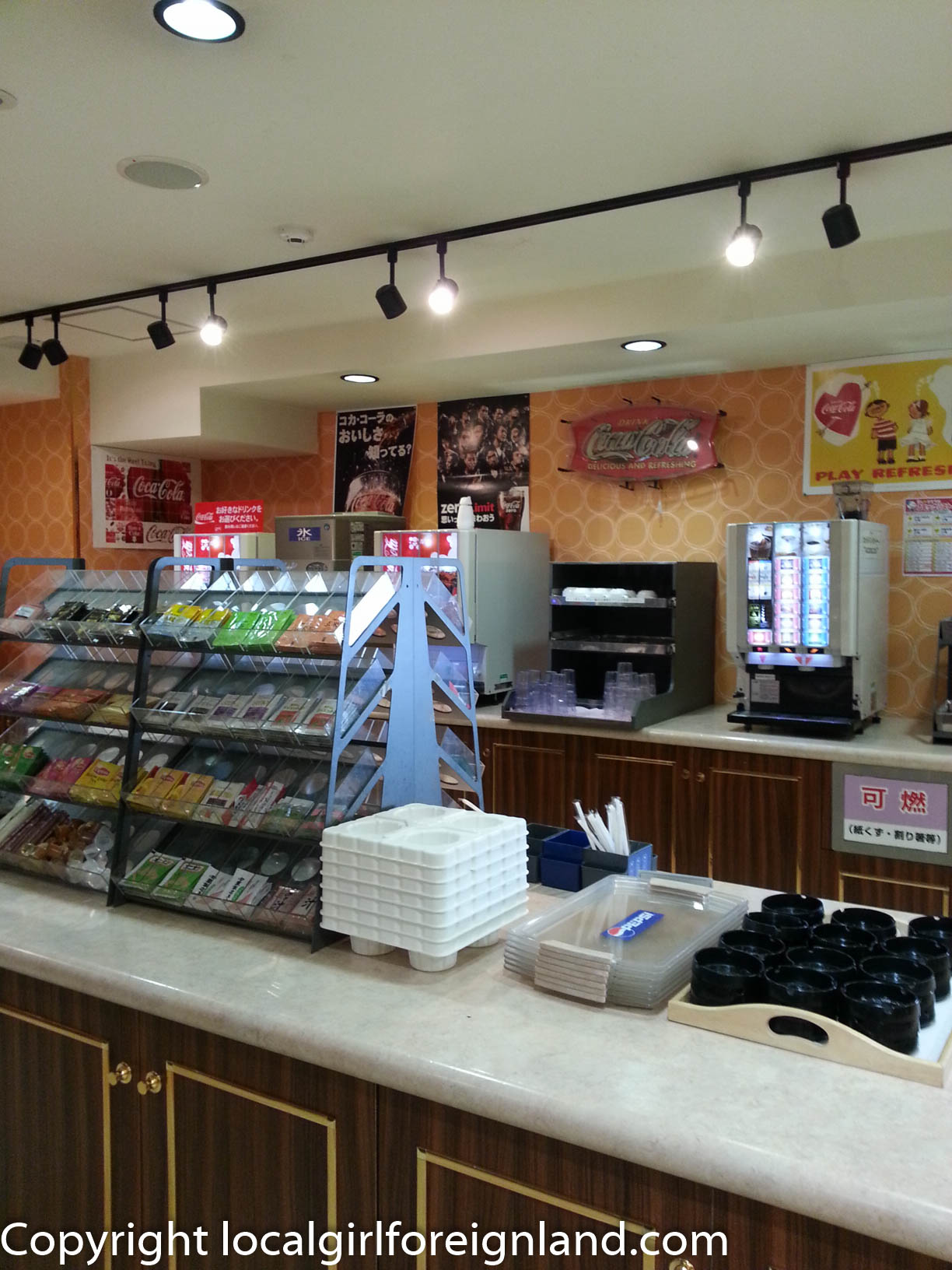 Some chain offers private manga room (think tatami, TV for anime and fully enclosed room), shower facilities AND massage chairs!!!
This is a potentially no bed accommodation. But hey, a roof is a roof 😉
You can tell that I'm a fan, can't you? It's not an accommodation choice for everybody, but hanging there for even 30min just to experience it is fun.
Please excuse the photo quality. The lighting was really not the best + I am not good at sneaking around taking photos.
Where was I?
Somewhere in Japan inside a manga cafe.
ネットカフェ・漫画喫茶
Please be a sweetheart & support one of my social media xox
Bloglovin' / Google+ / Twitter / Instagram / Facebook / Pinterest