This castle lauded over Edinburgh on a hill with Scottish sky as its back drop, a dramatic piece from far or up close. It was well worth the time to walk up and skip the bus.
It was a breath taking walk and the queue for the entrance ticket was equally breath taking LOL
Audio guide was excluded in the entrance fee. GBP3.50 per machine. You can plug in your own headphones. It was worthwhile because it really helped me to enjoy the castle more. CRAZY amount of information.
People were EVERYWHERE. I was overwhelmed by the crowd.
Next to the crowd was a quiet chapel, St Margaret. This chapel was/is the oldest building in Edinburgh. It was used for storing gun powder at some stage, so it was forgotten for a while too. The chapel was small (felt like a 70sqm rectangular room) and borderline dingy, but it was certainly more calm than the rest of the castle ground.
The Regimental Museum had a mega loud sound system. I had 'rings' in my ears after the visit. The bag pipe music really did not need the extra boost to be heard.The music selection itself was lovely from far FAR away. I enjoyed this museum. There was so much textile! (love) The British military had serious style! Look at the finesse of workmanship in these uniform! Couture stuff 😀
The Scottish crown jewel was up on display. No photos allowed, but it was beautiful to see. I highly recommend it. Does anyone know howthe crown's fluffy white fur stays white? My hubby reckoned that the fur was ermine. The crowns must be 100+ years old already (+ worn by multiple sweaty old man). How does any fur stays white? A genuine mystery to me. Below is a photo from Edinburgh Castle website; their photography skills sucks, the real thing was gorgeous.
http://www.edinburghcastle.gov.uk/media/1268/crown-jewels.jpg
Another item that was of high heritage importance was The Stone of Destiny. No amount of good photography would make this rock look good 😛 This underwhelming rock was of top importance. It must be present at every coronation. The below photo was from Education Scotland. No photos allowed.
http://www.educationscotland.gov.uk/Images/Stone-of-destiny-large_tcm4-562976.jpg
The prison of war exhibition was comprehensive stuff. Food and lifestyle displays.
The castle grounds was mega large and lots to see. So I'd wrap this up with some photos.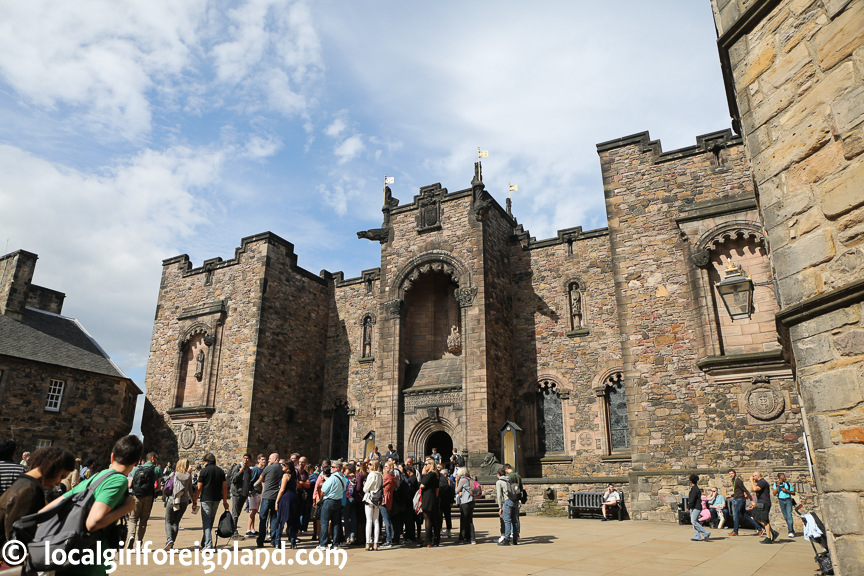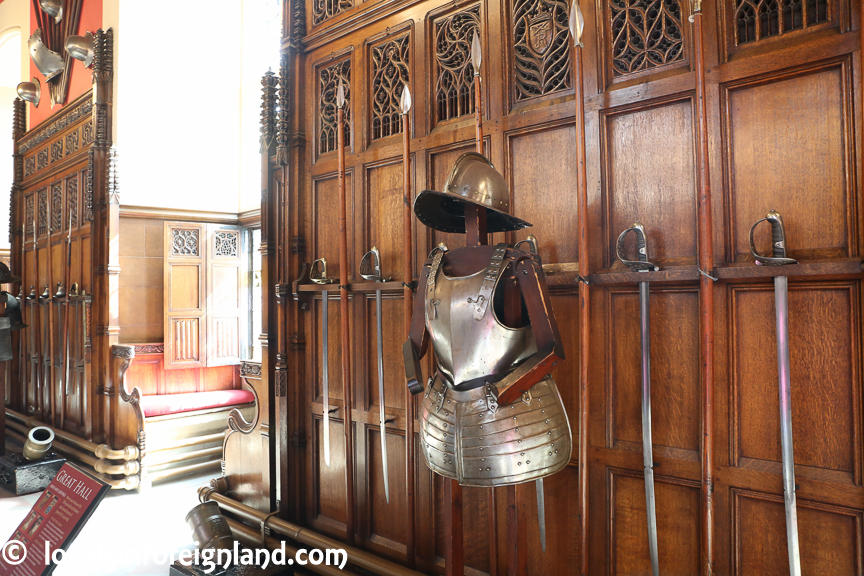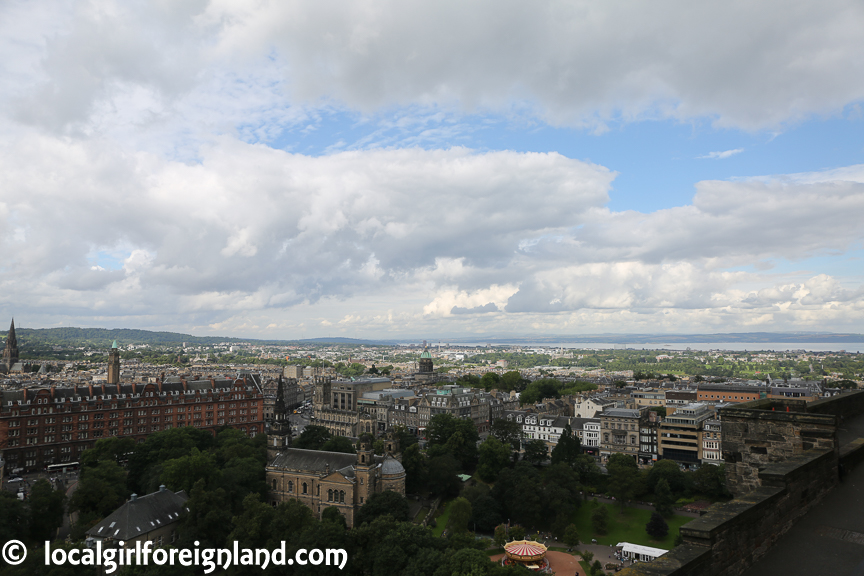 That's it, folks. That was my experience of Edinburgh castle. Thank you for coming along 😉
Tips:
Pre-purchase the ticket online is the same price as at the entrance. Plus, the online ticket is a fast-track no queue ticket. It is well worth the effort to pre-purchase prior the visit.
There was no food in the castle ground. Only found beers and other soft drinks.
Where was I?
Edinburgh castle
http://www.edinburghcastle.gov.uk/visit
Impossible to miss it. Can see it all over the town 😀
Entrance fee: GBP 16.50 / adult
**There are combination tickets available – explorer pass. If you plan to do a few of those tourism point or if you're a family unit, the explorer pass is a good bargain.
Please be a sweetheart & support one of my social media xox
Bloglovin' / Google+ / Twitter / Instagram / Facebook / Pinterest