It was a city get away that I highly cherished. Stunning experience! It was just a train ride away in London zone 6 rail. This was 45min cave tour lead by a wonderful guide / actor / entertainer, Peter. He sang, bellowed and whispered stories of druids, people and ghost that stayed in this same cave. In the darkness, let the imagination ran wild…
Each person above age 16 was allowed a lantern. Well, if you're a couple, only one person would have a lantern. I'd like to emphasize that the lantern would be the only source of light. Watch out for your clothing, if your clothes touches the lantern, you may land up with some oil stains like me.
Fascinating stories and hellishly entertaining! I highly recommend this 😀
Tips: Bring a jacket? The cave felt a good 5-8 degrees colder than outside.
Where was I?
Chislehurst cave
Caveside close, Old Hill, Chislehurst, Kent, BR7 5NL
Entrance fee GBP6 / adult
Official site: http://www.chislehurst-caves.co.uk/
How to get here?
5min walk from Chistlehurst station (direct train from Charing Cross)
Transport from London: Can use oyster card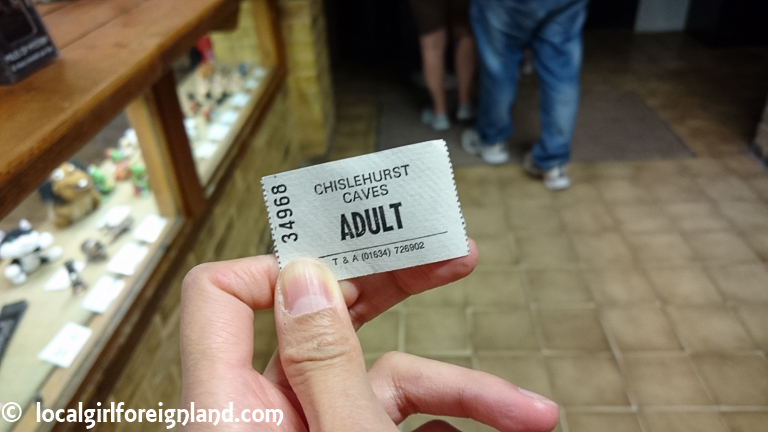 Please be a sweetheart & support one of my social media xox
Bloglovin' / Google+ / Twitter / Instagram / Facebook / Pinterest