Sorry that I'm soooo late on this one. The box was not delivered and I had to visit the post office to fetch it. London was sunny and I got to do some Pokemon, so no love was lost haha. Here comes the unboxing 😀
Rich consomme chips~~ :9
Karujyaga -salt flavour potatoe dough stick
I LOVE this packaging~~ It is from Glico. What's not to love?
Big Thunder II cocoa cookies
Gulped it down in the previous box. Happy to have another one 😀
Neo Fruits
I'm not excited at all about this one. It's just a hardish candy that bits down into powderish taste in the mouth.
Beware of Sour Grapes
Potentially extremely sour chewing gum. 1/3 chance. What fun 😉
Hi-Chu Strawberry
This is an old school favourite :9 The center is soft. Pink outside, white inside.
That concludes this unboxing.
Just want to mention that June box was my FAVOURITE. It is very difficult to top that one. So this month feels like a let down. It can also be the fact that I got the box extremely late. Tasty nonetheless :9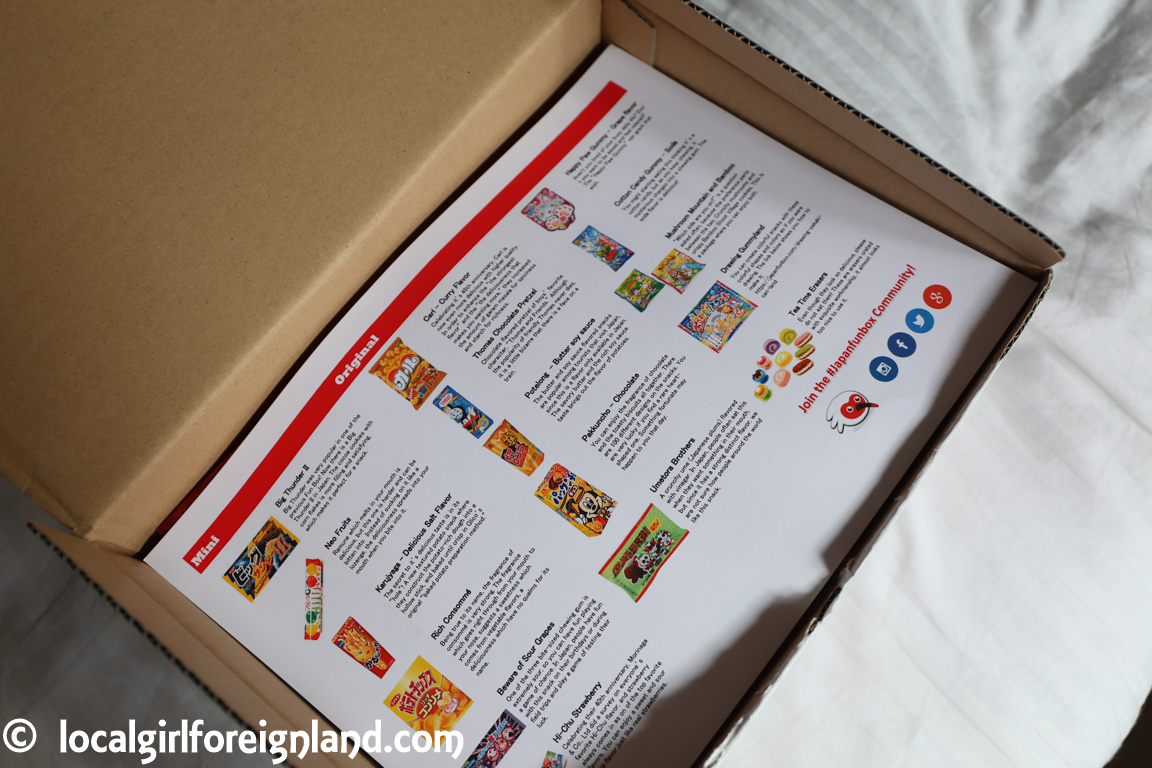 What did you think of your box?
Where did I buy it from?
Japan Funbox was sent directly to UK from Japan; they send to anywhere in the world for the same price. They had 3 box sizes to choose from. I bought the smallest one, it is called the 'Mini'.
**I bought this box myself. No economical benefit from any clicks for me. This is my regular sharing post.
Please be a sweetheart and like one of my social media xox
Bloglovin' / Google+ / Twitter / Instagram / Facebook / Pinterest