My 6th foundation review! Bourjois Healthy Mix Serum gel foundation. Let's do some colour swatch comparisons (MAC NC25 dupe?), time lapse photos and mega close up. Warning, my skin was at a bad place and the close up maybe scary.
Coverage & Finish
Sheer to light coverage. Demi-matte, natural finish. No shimmer, but I feel that my skin looked more radiance (no shine).
It is mildly buildable, but not beyond light-medium coverage.
I don't know why it is called gel, because it doesn't look like a gel.
It is definitely great for a no makeup look. It evens out the skin tone and that's about it. All flaws showing.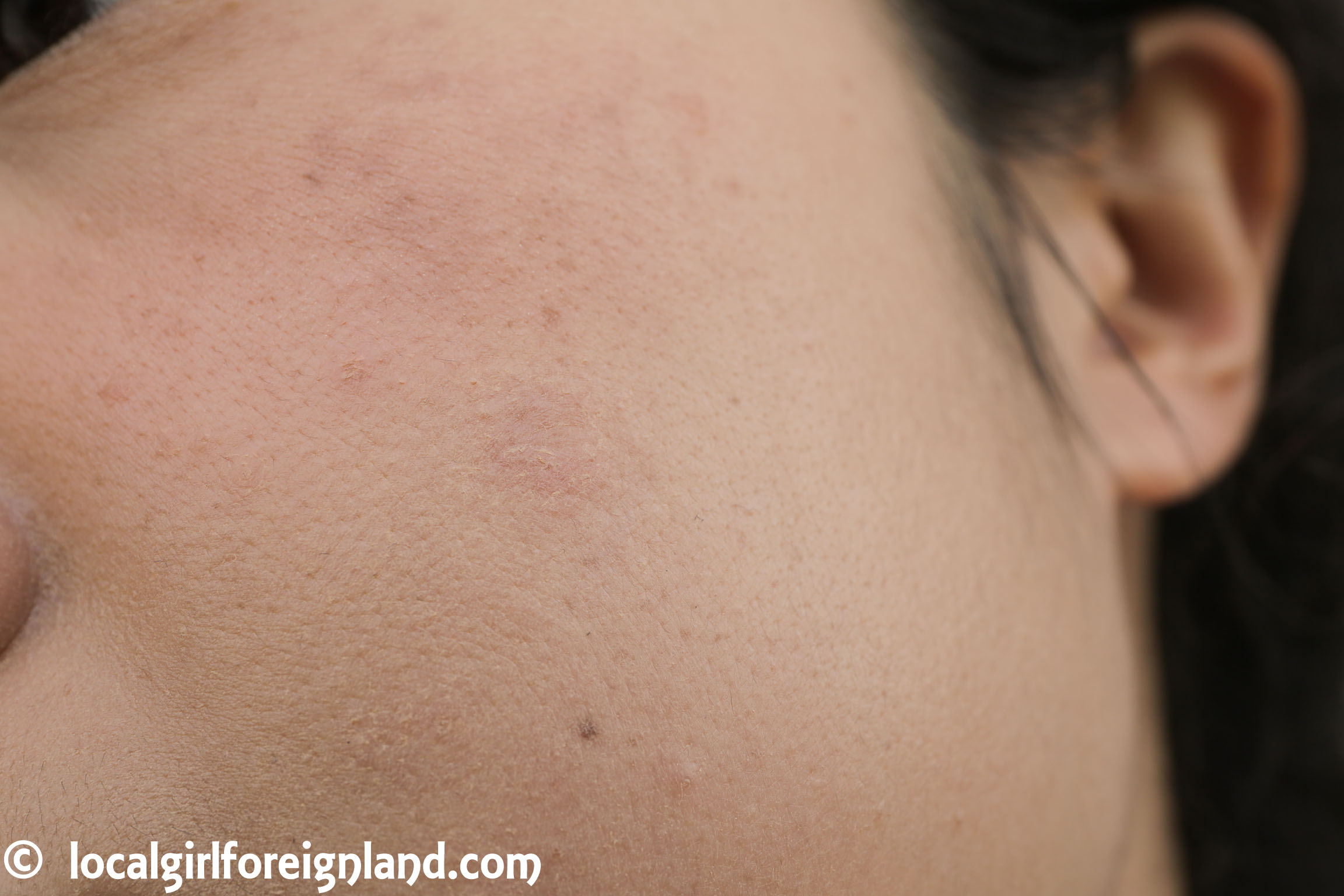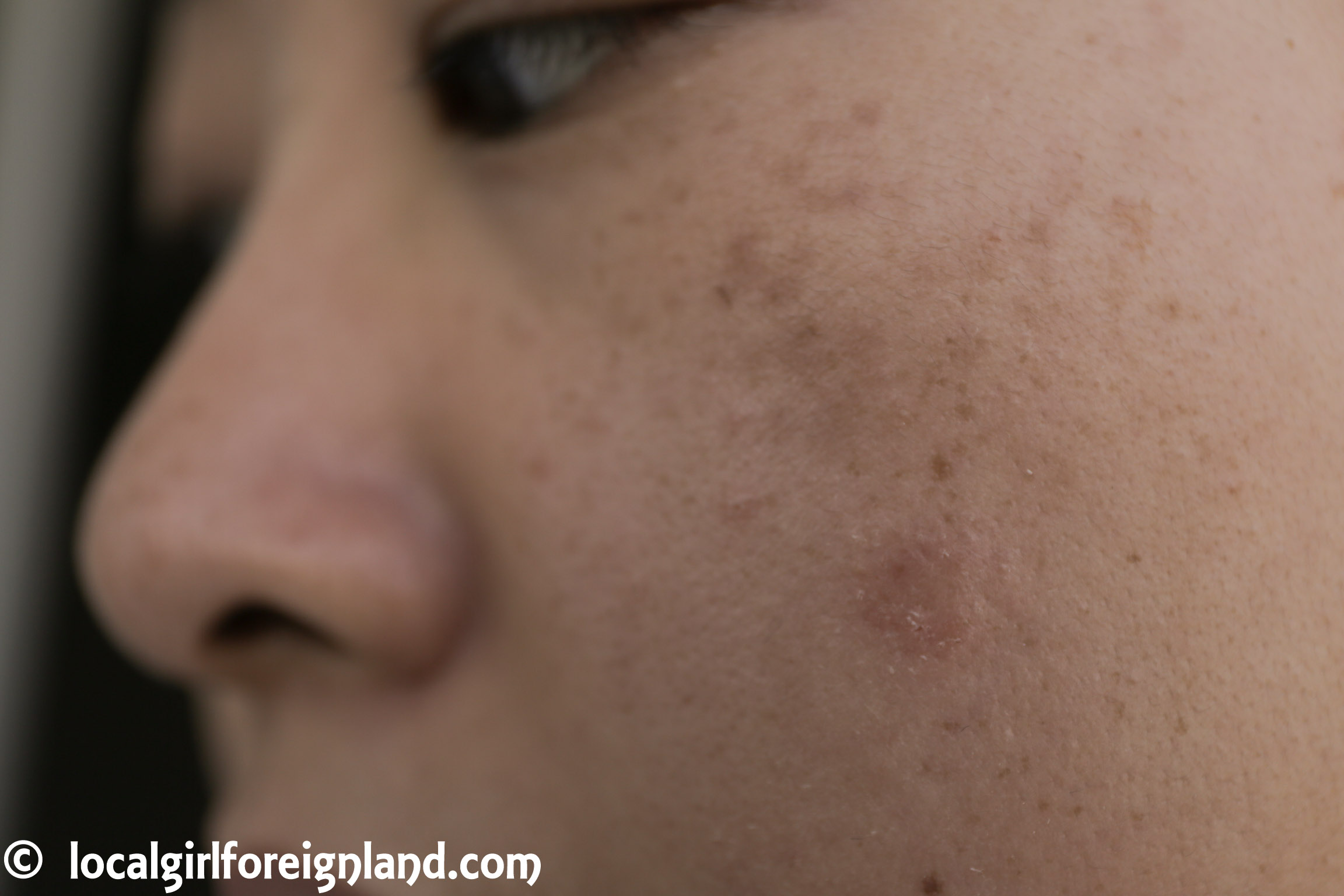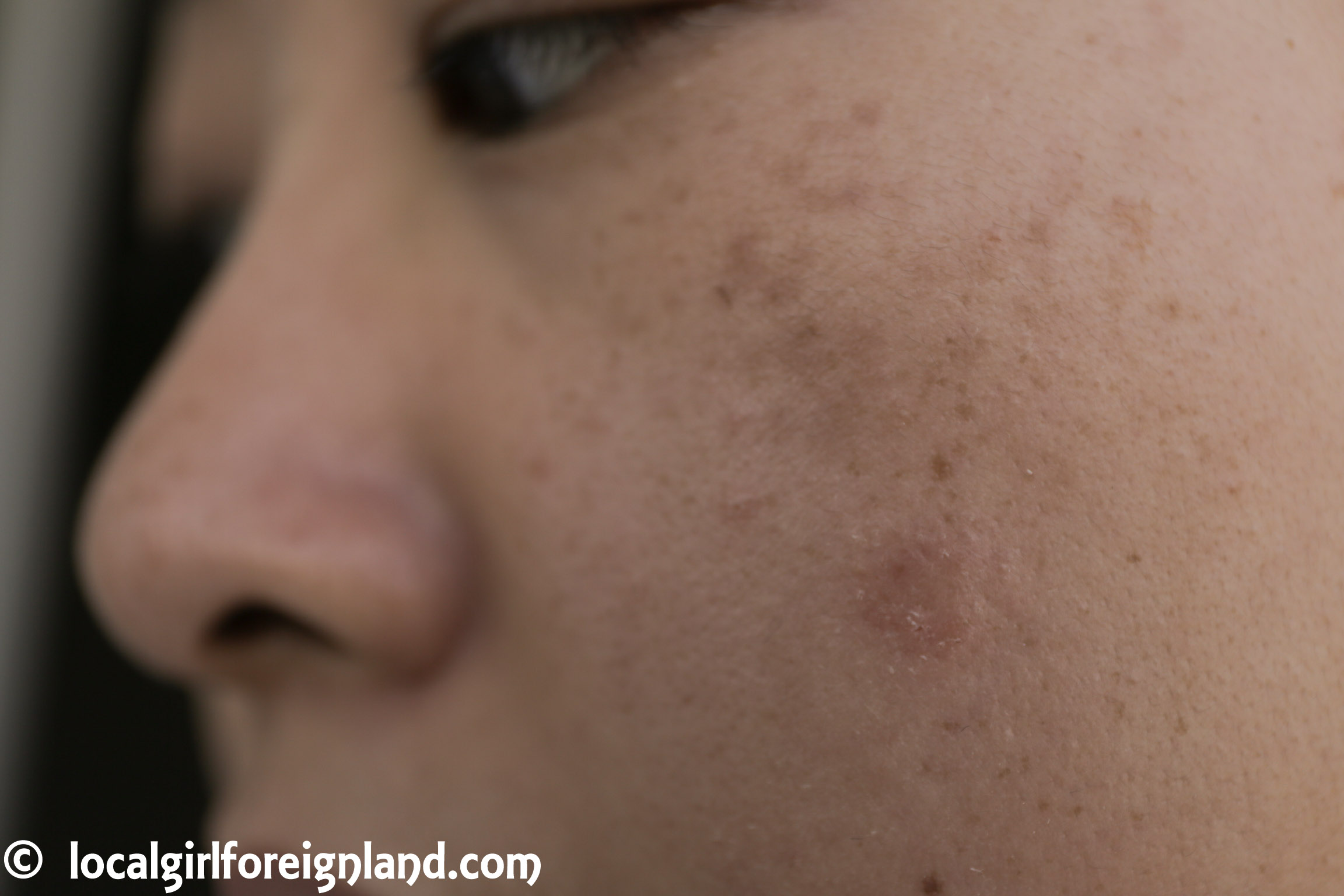 Skin type
This is a dry skin friend. Workable for combination skin.
I doubt that it will do well for oily skin.
My skin type? Click here.
I'd think sensitive skin may need to stay away because of the strong fragrance. It's not pungent, it just that it is a known irritant.
Fragrance
Strong fruity smell. The smell goes away very quickly upon application.
Packaging
Slim cylindrical glass bottle with red see-through plastic external lid. Pump that one can control the amount of product that comes out. The packaging is more sleek than its sibling Healthy Mix (2017 version), but doesn't feel as high end.
30ml
I tend to prefer cushions over liquid foundation for travel, but this bottle is pretty sleek. It is a plausible travel product for me.
Country of Origin
Made in France
Bourjois is from Paris, France since 1863. Currently owned by Coty Inc.
Application method
Finger, medium density synthetic brush, foundation brush and sponge have all worked well. The product is sheer to light, I'd suggest to stay away from high density brush.
Personally, I think finger application is the best. Less tools to clean afterwards and the look isn't worse than with sponge / brush.
Colour
I got the shade 52 vanilla because EVERYONE online says that it is the colour dupe for MAC NC25. I personally feel that it is a too pale. 52 oxidised into a closer match to NC20 in my opinion. You can be the judge. I feel that people think it's a dupe because they didn't compare them when they've oxidised.
**I am quite tanned when I did the swatches.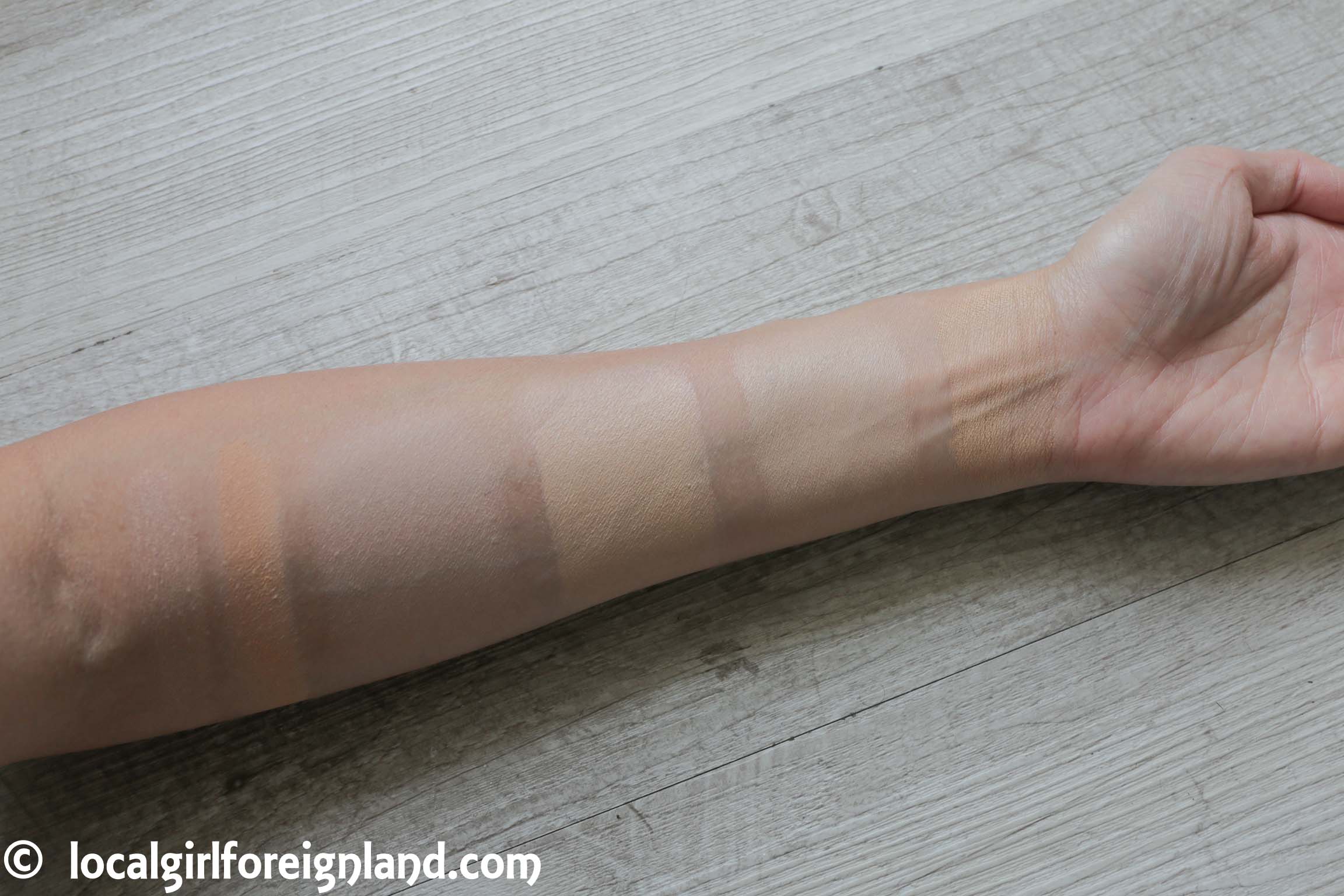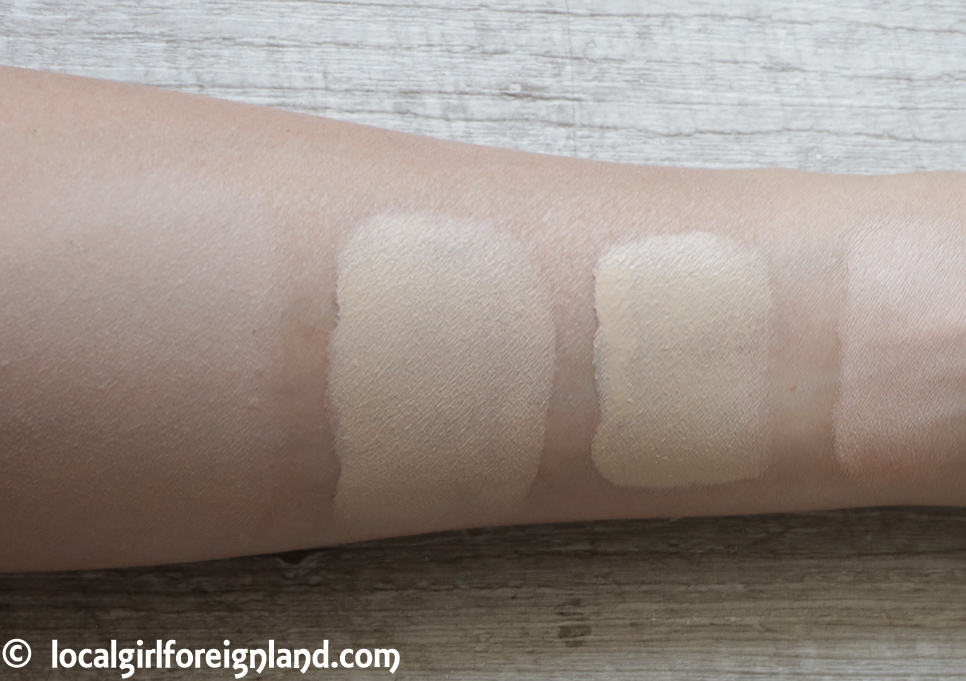 Longevity
For sheer to light coverage foundation, I think longevity is hard to judge. Largely because the coverage isn't high to start off with. As usual, no primer or setting power was used to reach the below verdict. Review is based on 10+ days use.
I did not experience any melt down after 8 hours 28-34 degrees celcius continental weather. Obviously this foundation wasn't going to provide airbrush opague perfection like Marc Jacobs ReMarcable, but apple to apple as a sheer to light foundation, Bourjois Healthy Mix Serum is down right great.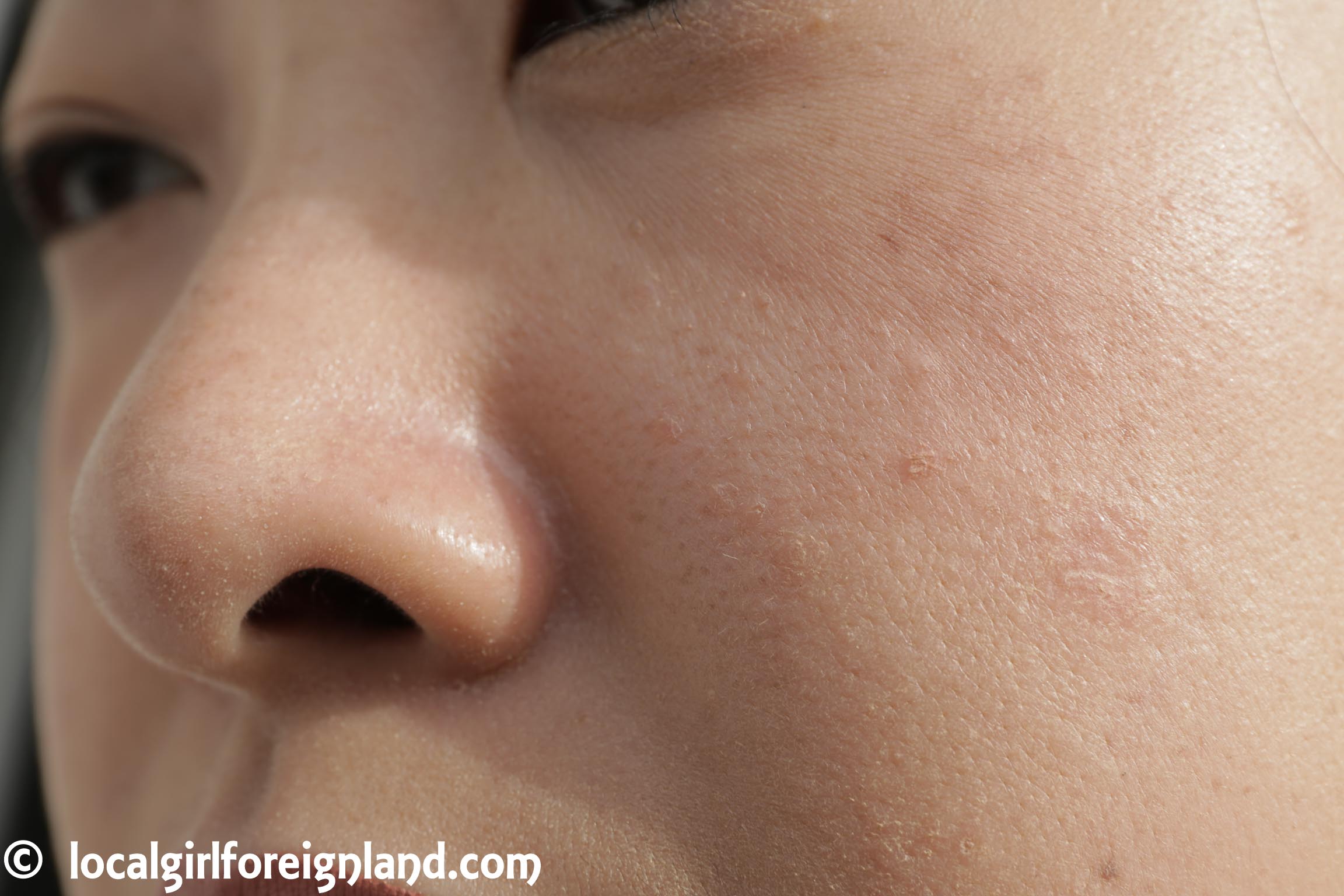 Sensation
It melt quickly onto the skin. Zero makeup sensation. Perhaps its the scent, but it felt strangely high end.
Price
Bourjois.fr euro 14.95 **they often run promo when you buy 3 products, all 3 gets 50% off
Sephora.fr euro 15.50 **yes, sephora in France sells drugstore stuff
Lookfantastic.fr euro 10.95
Superdrug.com gbp 10.99
I can't find it on US sites. Does no one stock them over there? It really is a great buy.
No affiliated link used. There maybe promotions or price change when you read, please cross check for the most updated price.
Formula
Aqua (Water) • Dimethicone • Cyclopentasiloxane• PEG-10 Dimethicone • Butylene Glycol • Aluminum StarchOctenylsuccinate • Phenoxyethanol • Sodium Chloride •Disteardimonium Hectorite • Disodium Stearoyl Glutamate •Dimethicone Crosspolymer • Tocopheryl Acetate • Glycerin • Alcohol Denat. • Parfum (Fragrance) • Panthenol • Aluminum Hydroxide• Litchi Chinensis Pericarp Extract • Silica • Lycium Barbarum Fruit Extract • Pantolactone • Punica Granatum Extract • Potassium Sorbate • Sorbic Acid [+/- (May Contain) : CI 77007 (Ultramarines)• CI 77019 (Mica) • CI 77491, CI 77492, CI 77499 (Iron Oxides)• CI 77891 (Titanium Dioxide)] 10BMT001-1
Dimethicone(s) – This is a common ingredient for foundations and primers. It is great for making the skin smooth and seal moisture. Main worries is that it may block pores. Some sites call it out as a myth. Others swears that it is bad for the skin. I am not a dermatologist, so I've flagged in anyway in case you're into a silicon free product regime.
Cyclopentasiloxane – sometimes known as D5. It is flagged by Health Canada as potentially toxic, but it is not banned. Based on lab test, it has shown to increase uterine tumors in small animals. Nervous system affects test results are inconclusive. This chemical is usually found in hair conditioners and soaps to give the silky smooth touch. What it does is coating the skin.
Phenoxyethanol – Mainly a skin irritant when eaten (?!? I don't intend to eat the foundation) by rats, it caused mutation and reproductive interference. For human, if 100% concentration is ingested / inhaled / absorb by skin, it can cause reproductive damage. Sometimes I have real problem understanding what is meant by absorbed by the skin. Epidermis is dead, whatever is absorbed doesn't matter. So I assume "absorb by skin" refers to the dermis. I doubt that 100% concentration will ever be used in any cosmetics. Mind you, phenoxyethanol is a favourite substitute for paraben because it is an excellent bacteria deterrent.
Tocopheryl Acetate – synthetic vitamin E can't hurt? Well in 1991 when it was injected into mice it caused tumor. INJECTED? Okay, I'll stop right here. This is cosmetic, I sometimes feel that these tests methods make their results totally irrelevent. On a happy note, ingestion and skin application of Vitamin E helps to prevent cancer. In rat tests, it is proven to reduce incidents of skin cancer.
Panthenol – Vitamin B4, it penetrates the skin and holds moisture. Emollient/moisturiser.
Litchi Chinensis Pericarp Extract – strengthen the skin's defense system, an old Chinese astringent
Lycium Barbarum Fruit Extract – anti oxidant
Punica Granatum Extract – vitamin C, anti-oxidant
Overall Rating: A
Packaging 5/5
Scent 4/5
Blendability 5/5
Look 8/10
Comfort 10/10
Longevity 8/10
Oxidation – yes, it does definitely turn peach and the colour change is a grayscale 3.5/5
Value for money 5/5
Will I repurchase? Yes
Camera: Canon 5D mark 3


Bloglovin' / Google+ / Twitter / Instagram / Facebook / Pinterest