After serial procrastination, I have finally decided on an item list. Read a lot of tips about keeping it simple and not overly ambitious, so here is project pan list and reasons why I choose them.
Bareminerals original mineral veil
Made in USA, 2g
I have panned one last year, this is my low hanging fruit to stay in the program. I used this to feel silky smooth LOL I just love this stuff. It does have a slight pink tint if I go psycho with the application.
Current weight: 28g
Bareminerals original spf 15 foundation – medium beige N20
Made in USA, 2g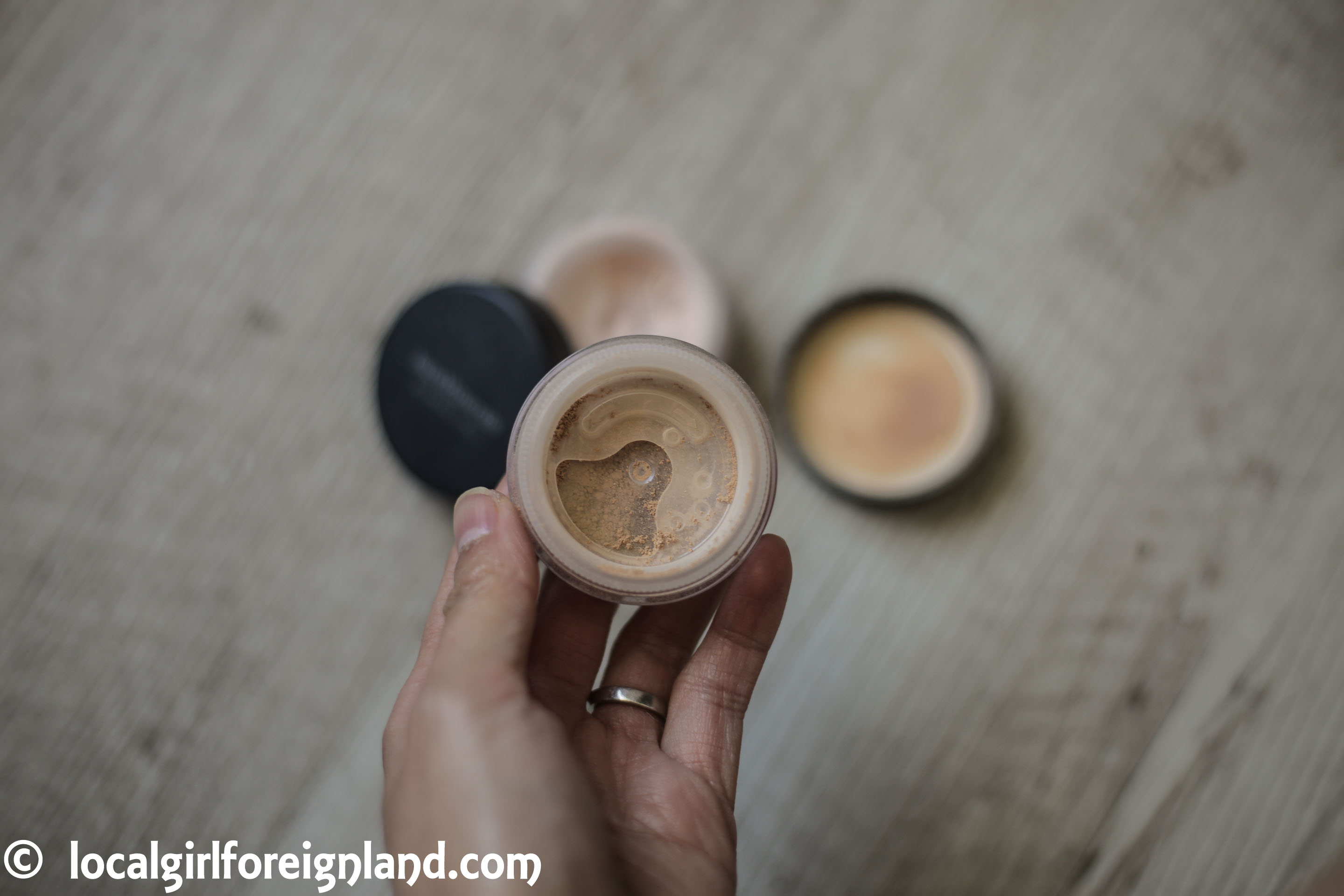 I love bareminerals… however, I have 3 of their original foundation in different shades. Panning one won't hurt.
Current gross weight: 30g
Bobbi Brown long-wear gel eyeliner – graphite shimmer ink 15
Made in Belgium, 3g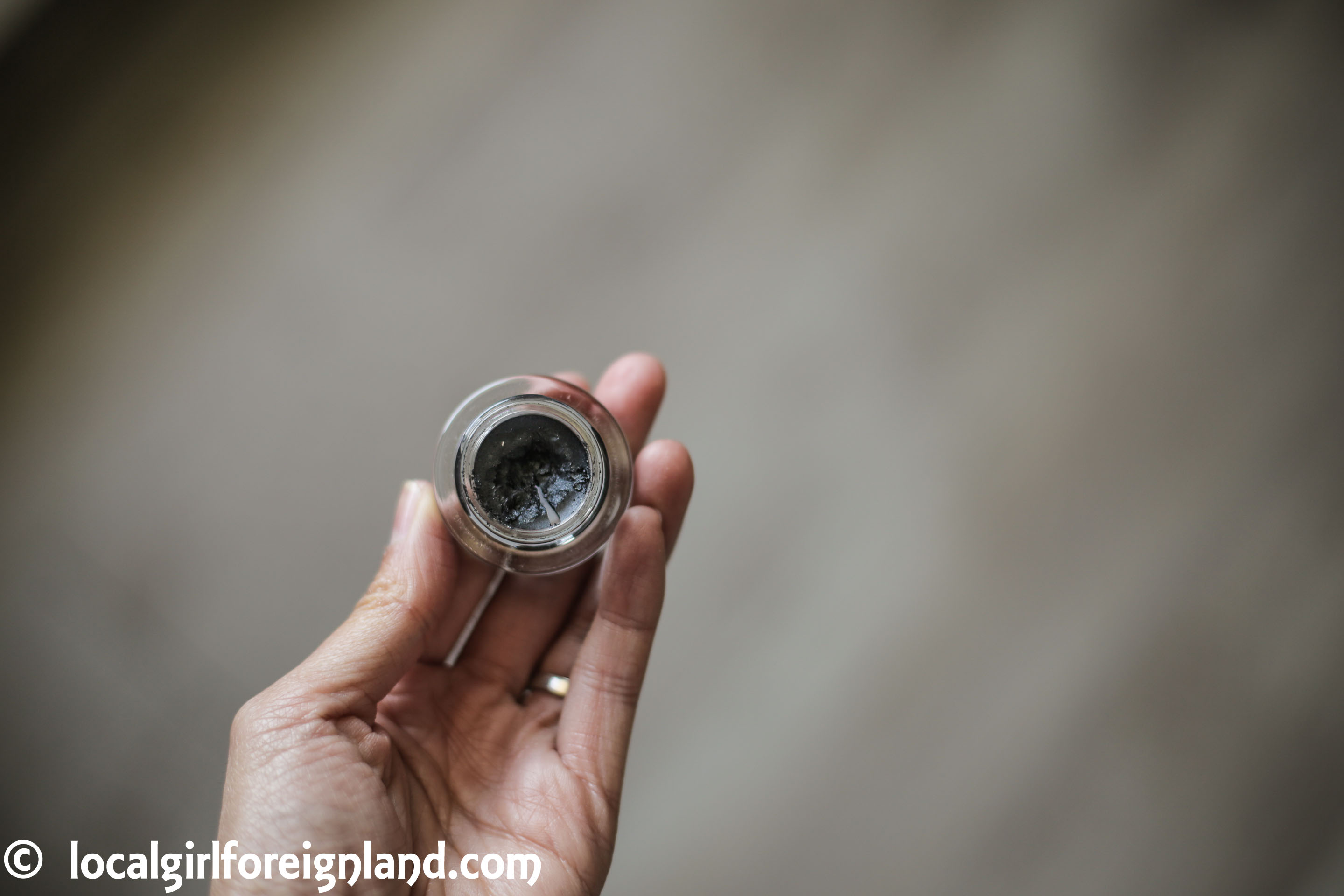 I bought it in the airport duty free. I don't even know why I bought this. I hardly use eyeliner. This thing was not cheap, so I am determined to to use it up. Been using it 5 days a week for a month. Looks like it may take 5-6 months of daily use to finish.
Current gross weight: 37g
Bobbi Brown shimmer brick compact – beige
Made in Italy, 10.3g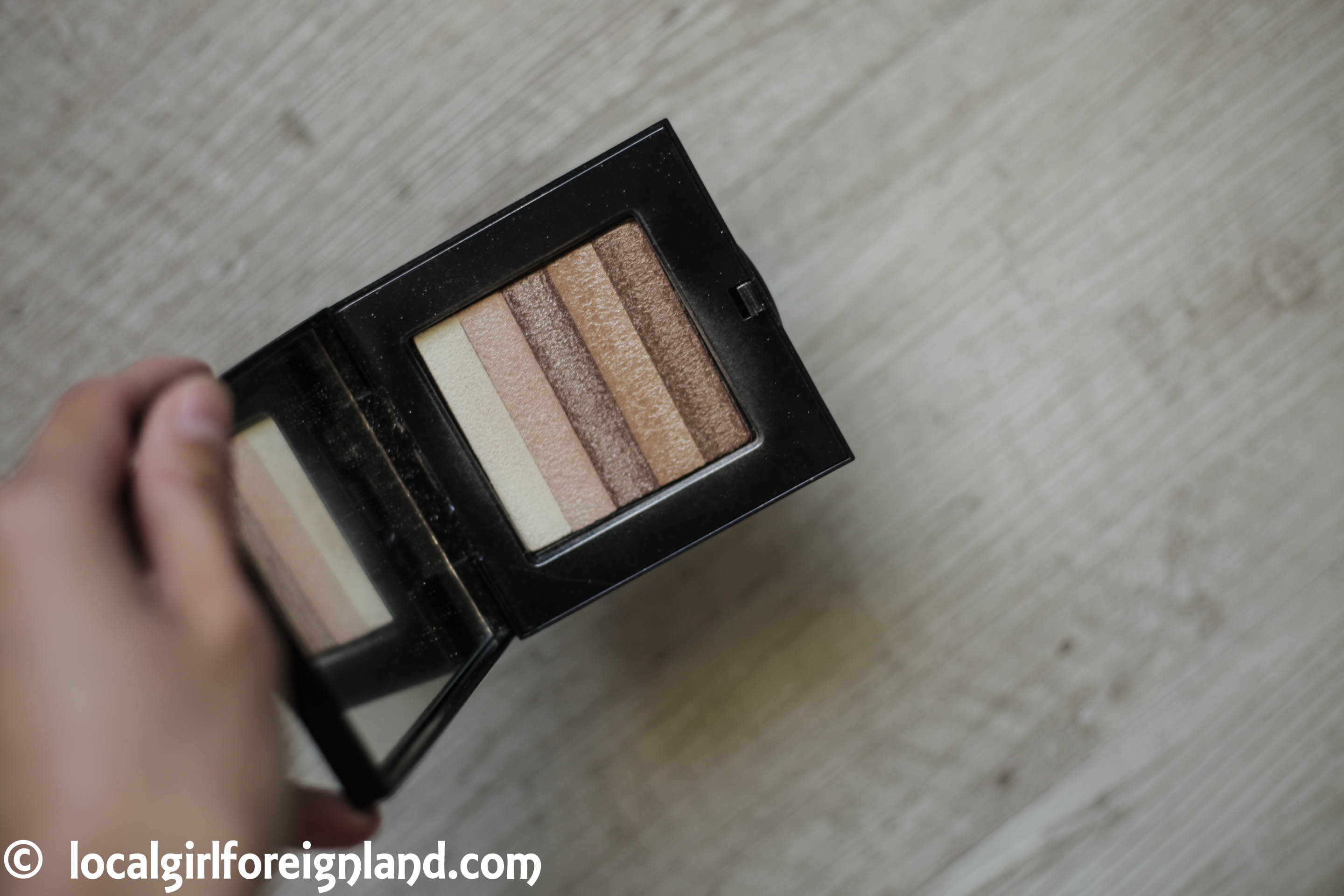 Guess what else happened at the duty free? This was something that I always wanted for my collection. Ironically, I don't love the product now that I do own one. It is so huge, I have no hope to ever hit pan. I just want to find a reason to use it.
Current gross weight: 76g
MAC sheer tone blush – pinch o' peach
Made in Italy, 6g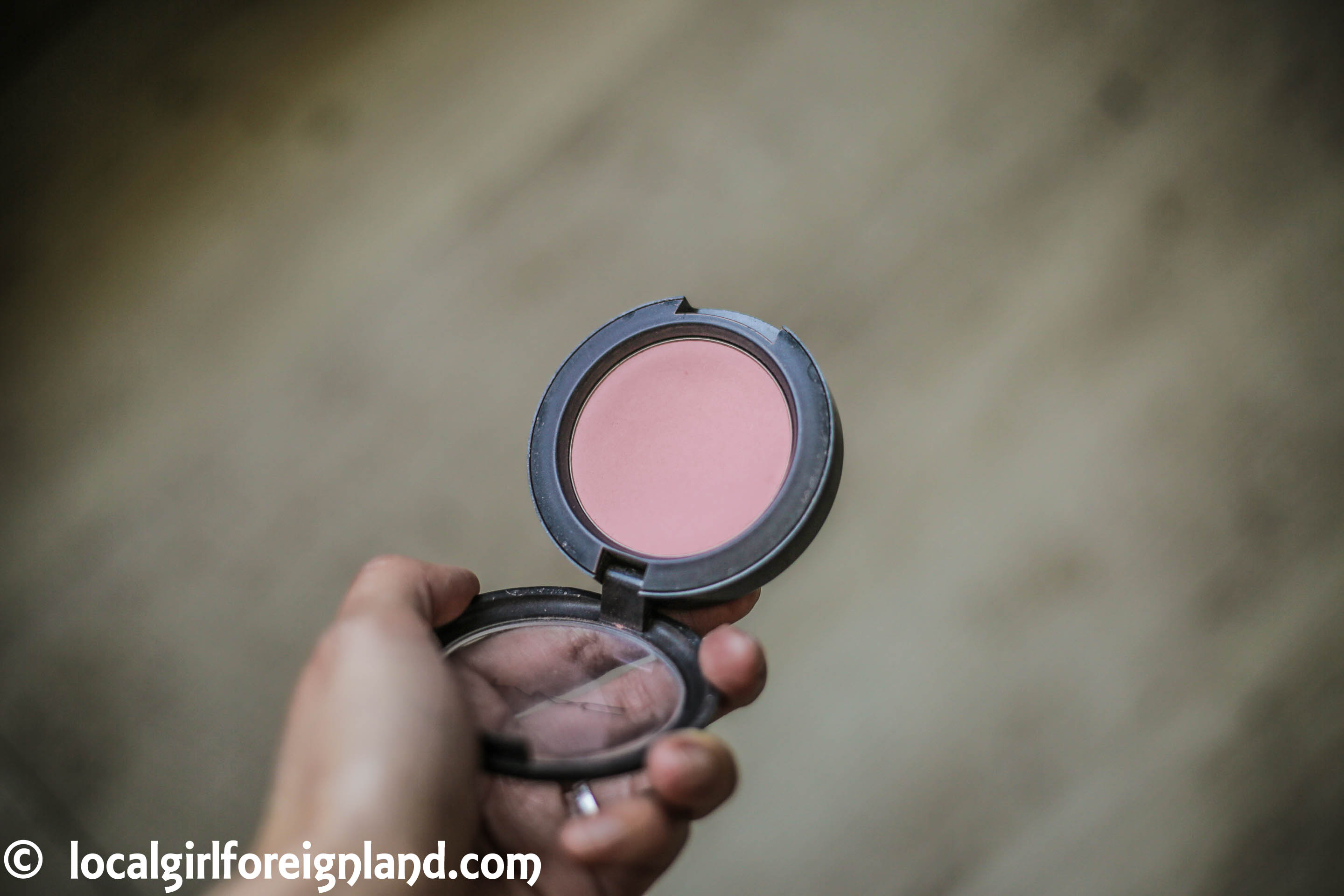 Favourite blush of all time. The pan is huge. Hardly a dent?!?! Has anyone ever hit a pan with MAC stuff (exclude professional MUA)? This thing is already 3 years old even though I use this with aggression, the pan is no where to be seen. Is it weird that I am ready for the repurchase before I finish this one?
Current gross weight: 32g
Dior addict gloss – princess 553
Made in France, 6.5ml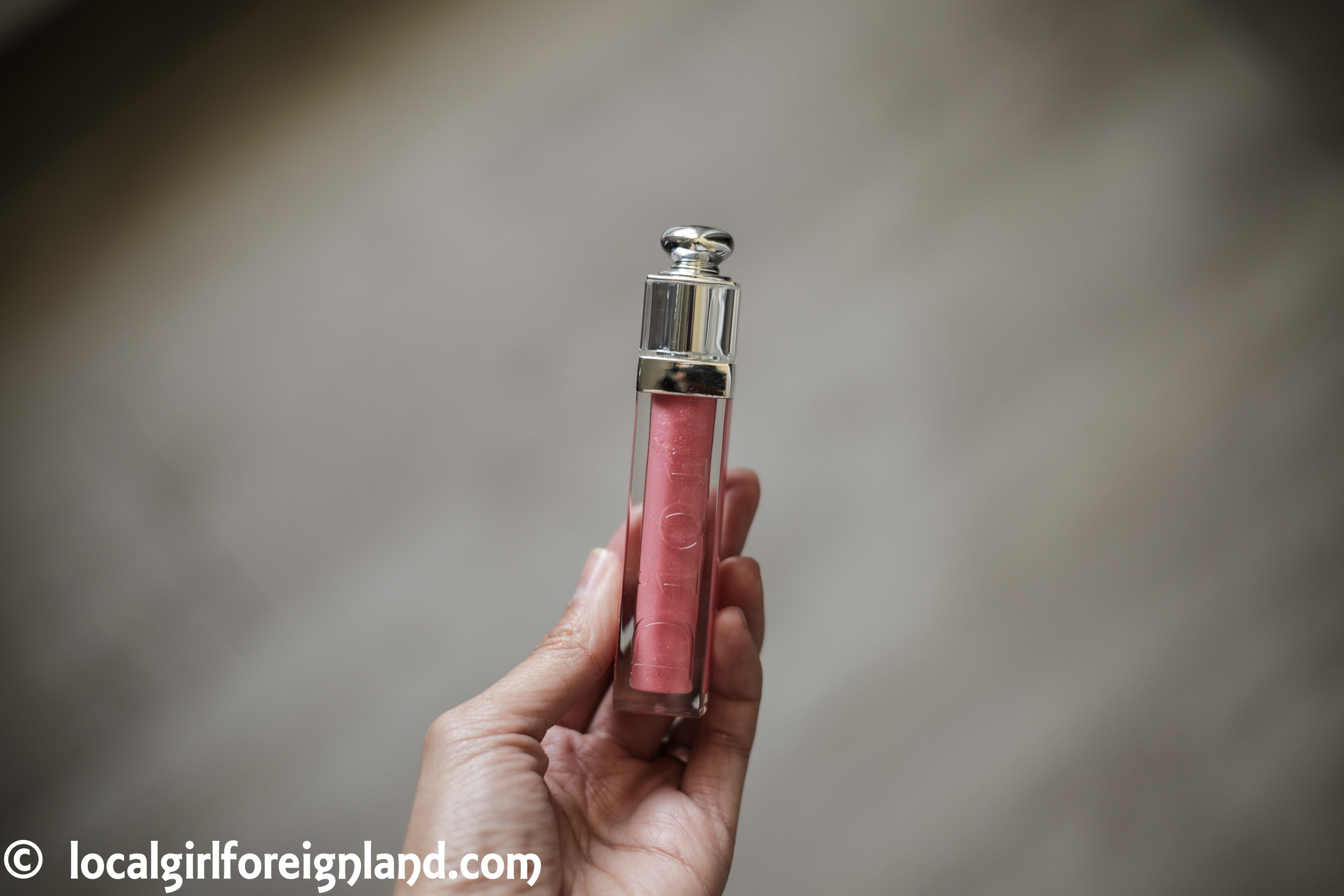 It has this multi facet micro glitter that I love and the gloss isn't sticky. It's more like a lip treat? It reminds me of the Clarins lip oil but less thick. It hardly has any colour. Although this is my 3rd one, I have never actually panned any. I opened this one in May or June 2017. I throw away / stop using any liquid lippies after they've been opened for 1 year (max). So this is something that I really want to finish. It will be a real personal achievement.
Current gross weight: 39g
Colourpop ultra matte lip – knotty
Made in USA, 3.2g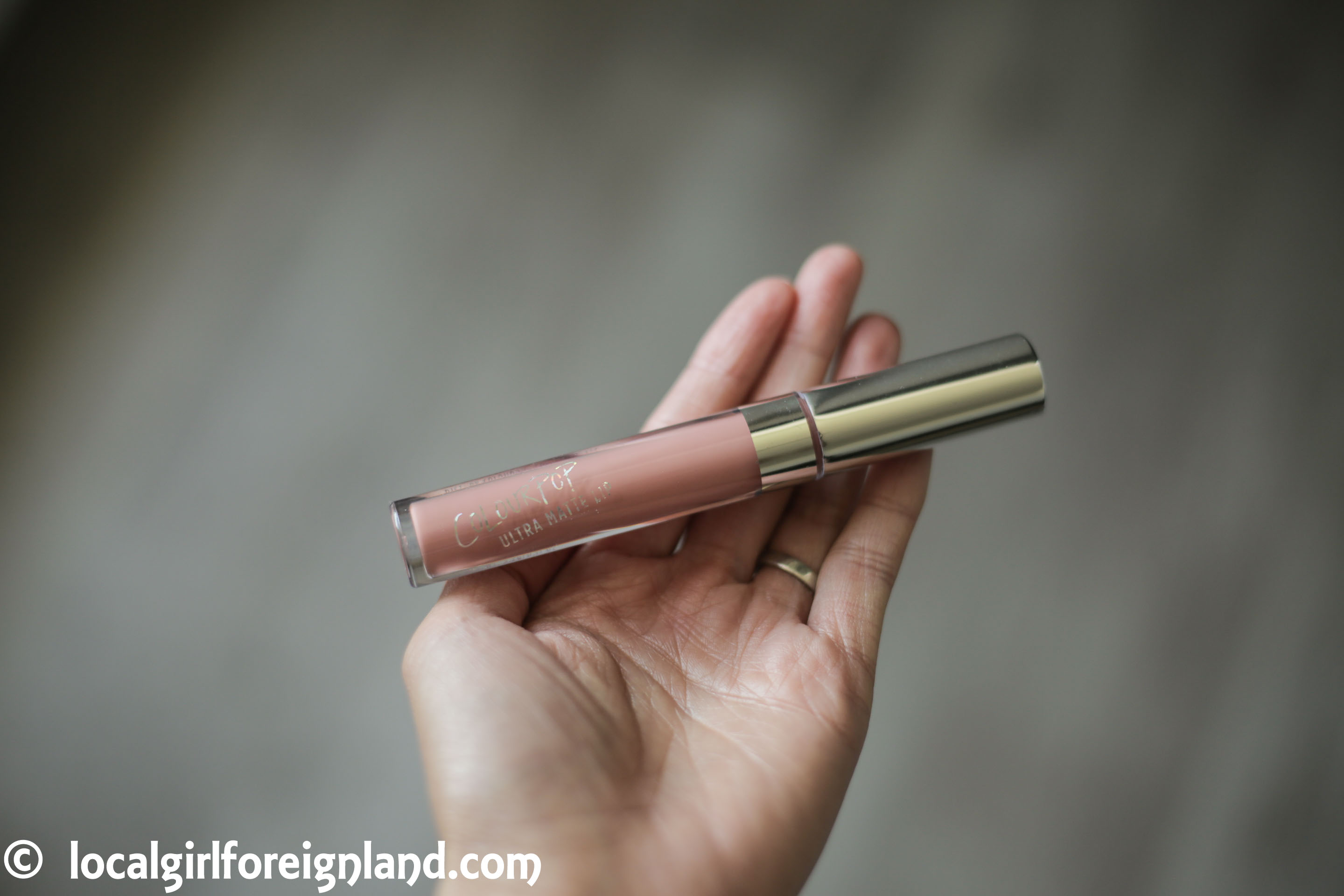 I do stick to the toss rule. So this one is something that I need to pan. I've first opened it in June 2017.
Current gross weight: 26g
Jo Malone cologne – french lime blossom
Made in England, 30ml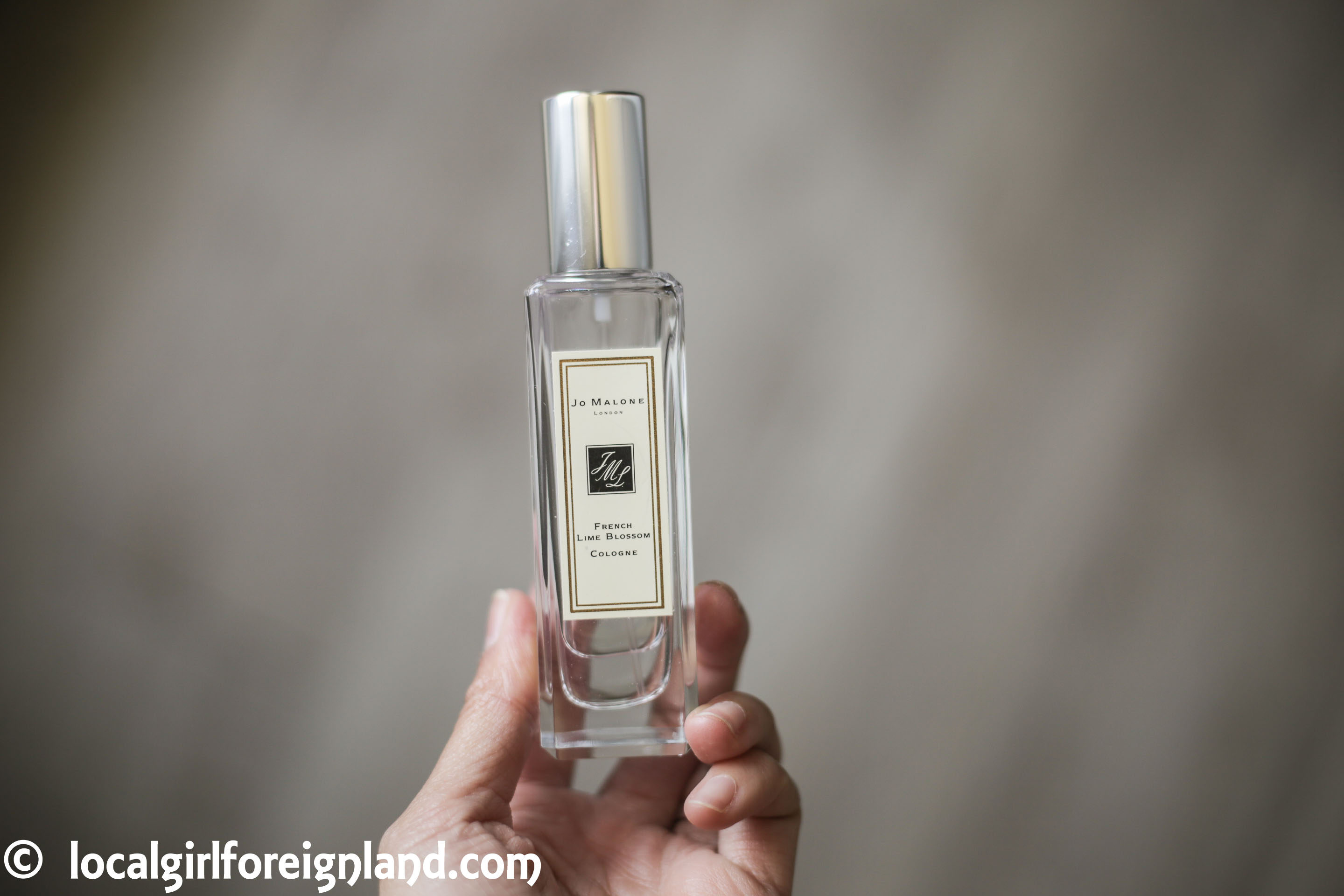 A friend has one and I thought she smelt stunning, so I bought some too. It is a big regret buy because the staying power is appalling. The product experience is poor. The packaging is great and it smells great. But seriously, at this price, it needs to do better than artificially constructed luxury experience. Branded as luxury doesn't mean that it won't feel cheap. There is nothing luxurious about a fragrance that can barely stay on for 2 hours. Can't wait to finish this thing.
Current gross weight: 101g
Small chat…
Why am I doing project pan? Well, I do have some beauty hoarding issues. It took me a long time to come to terms with it. You see, unlike many beauty lovers, I used to hide my makeup purchases. I feel ashamed of loving vanity products if that make sense.
So that's it from me. Are you doing a project pan? I will love to read your story. Please drop your link and I'll pop right over 😉


Bloglovin' / Google+ / Twitter / Instagram / Facebook / Pinterest