Their food was lavishing stuff, but the price was not. JPY1500 for scallop sashimi + seafood shabu shabu set! Amazing local seafood specialty restaurant in this sleepy town famed for scallop and sea urchin. Sexy Japanese food alert!
We were lost and had no idea that this meal was going to be this good. Look at this presentation?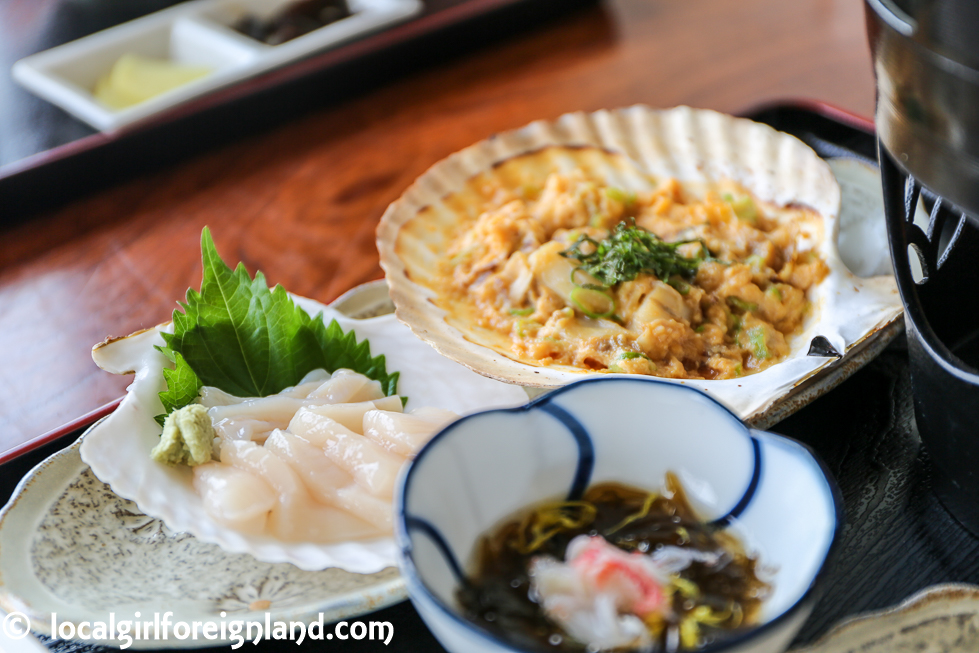 All of these. Ramen + scallop set + drinks was under JPY3500!!! Their sea urchin set was JPY2200, but it was sold out when we were there. Genuinely amazing!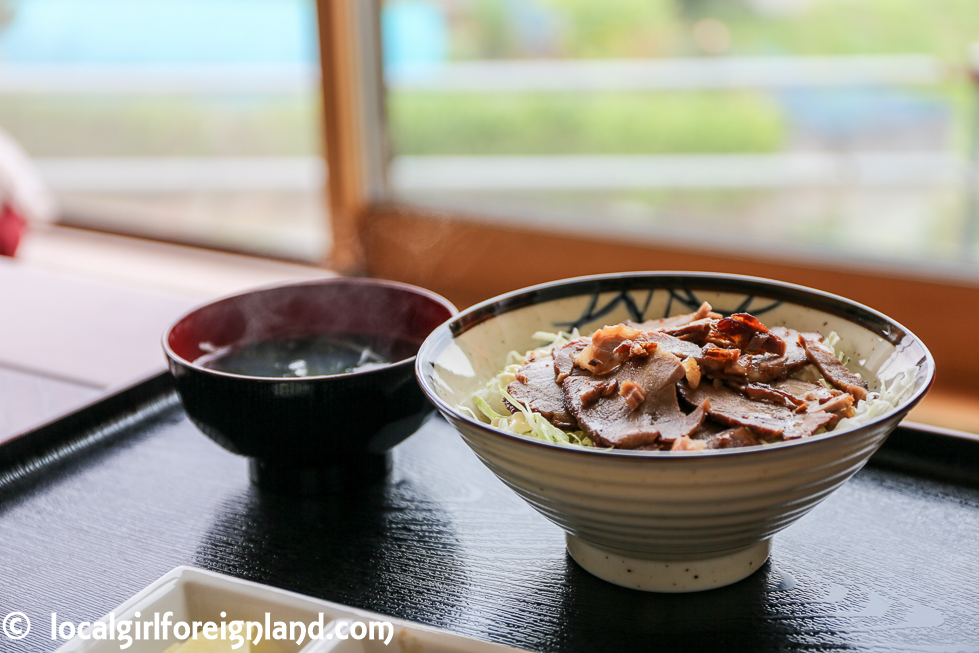 I'm speechless. It's a meal that I do not forget (love). If you do happen to visit Same-machi 鮫町, I highly recommend that you drop in to this amazeball of a restaurant. Best food comes from humble places 😀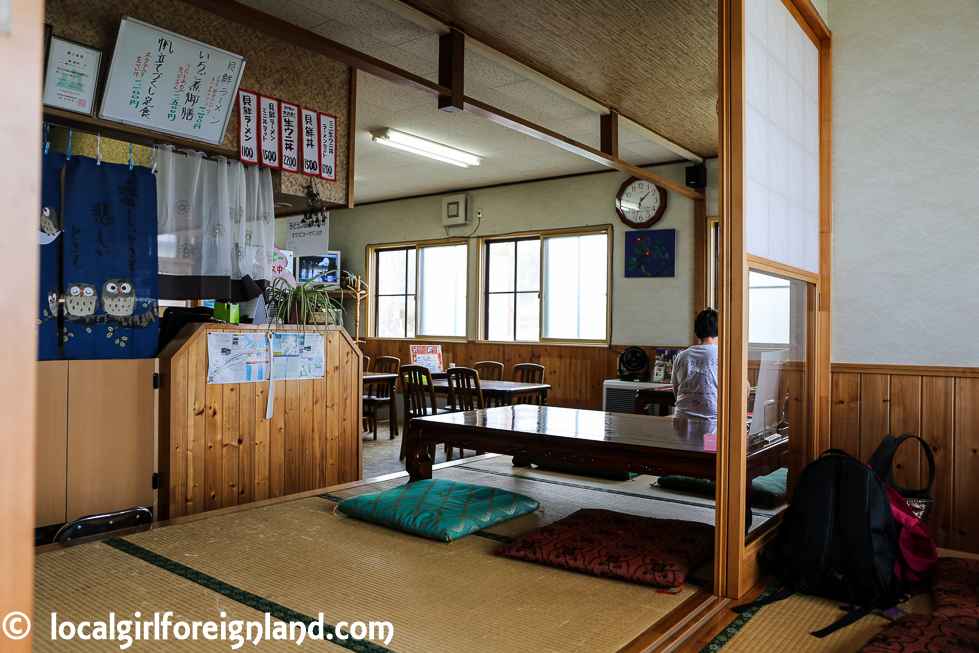 Tip
Zero English in sight. You only need to know scallop = hotate & sea urchin = uni 😉
For weekend, it is by reservation only!!!
Weekday 11h00-15h00, Weekend is 17h00~
Call to check if they're opened, apparently they open/close whenever they want
Call Masami Minami 090-8257 6822 to reserve your seat if you'll visit in the weekend *Japanese only
Tatami seats and regular tables available.
Ask for window tatami seat for the best view 😉
It's near the Tanesashi Kaigan Hashikamidake kenritsu 種差海岸階上岳県立自然公園, it's a perfect stop for a delicious lunch.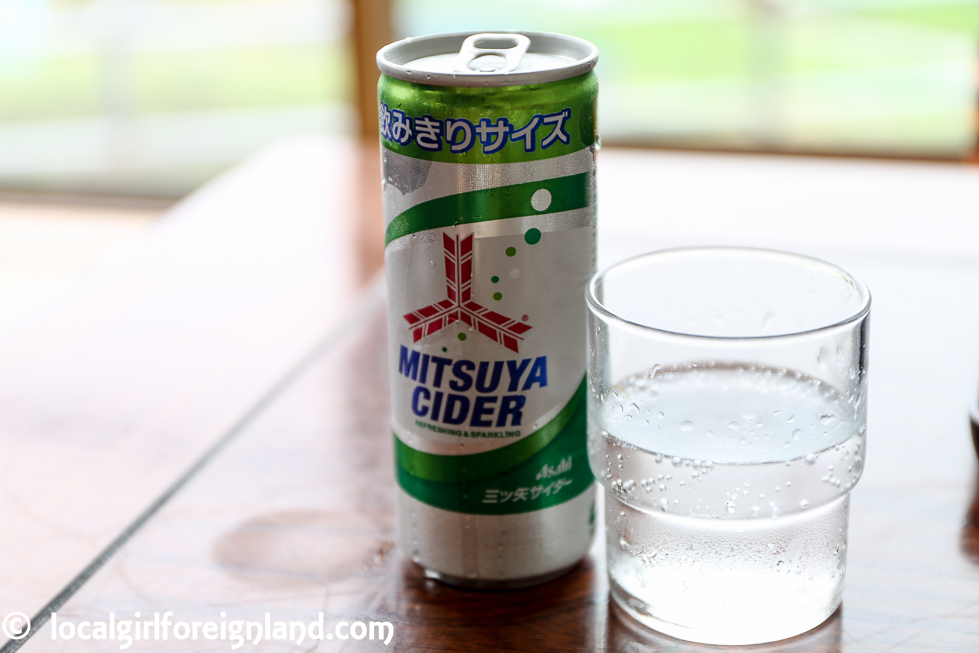 Where was I?
Shiokaze 汐風
潮風おさかなや食堂031-0841八戸市鮫町大字展望石字35-6
〒031-0841 Aomori Prefecture, Hachinohe, Samemachi, Yoboishi−35−6
Phone: 090-8257 6822
Nearest JR train stop: Tanesashi Kaigan Station on JR Hachinohe Line
Walk 600-700 meters from Tanesashi Kaigan station
They don't have any official social media or website. The most comprehensive blog that I've found on this place was from a Japanese blog. This blogger had the coverted Hirame no tsuke donburi 平目の漬け丼 (pickled flounder with rice). I love flounder fish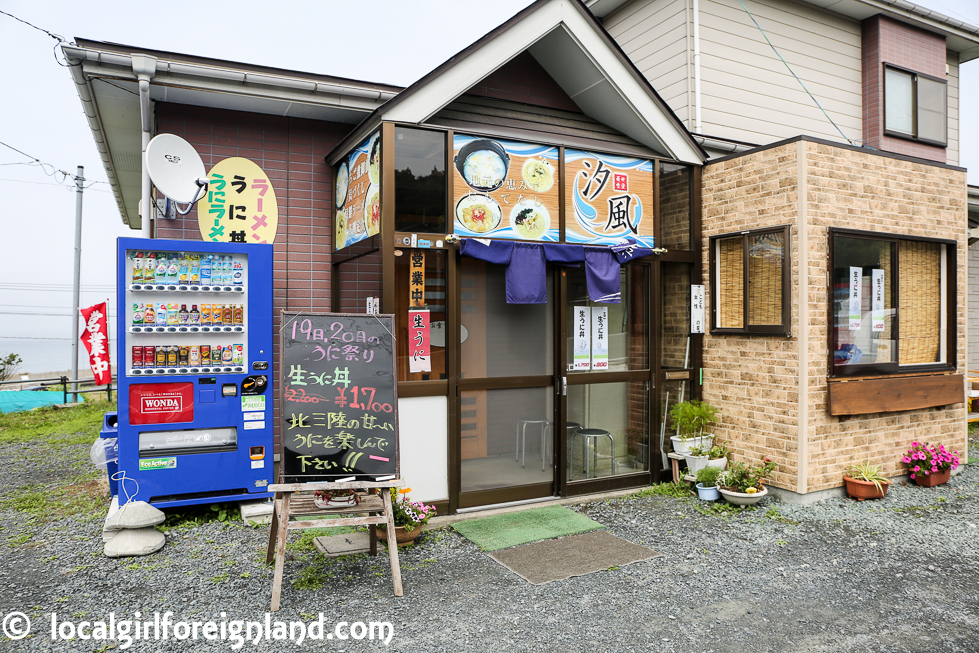 Please be a sweetheart & follow one of my social media xox
Bloglovin' / Google+ / Twitter / Instagram / Facebook / Pinterest