Hello Sunday! Time to unbox! I received this yesterday, but I was too flabbergasted to write this post. Let's take a look at why I'm rather pissed.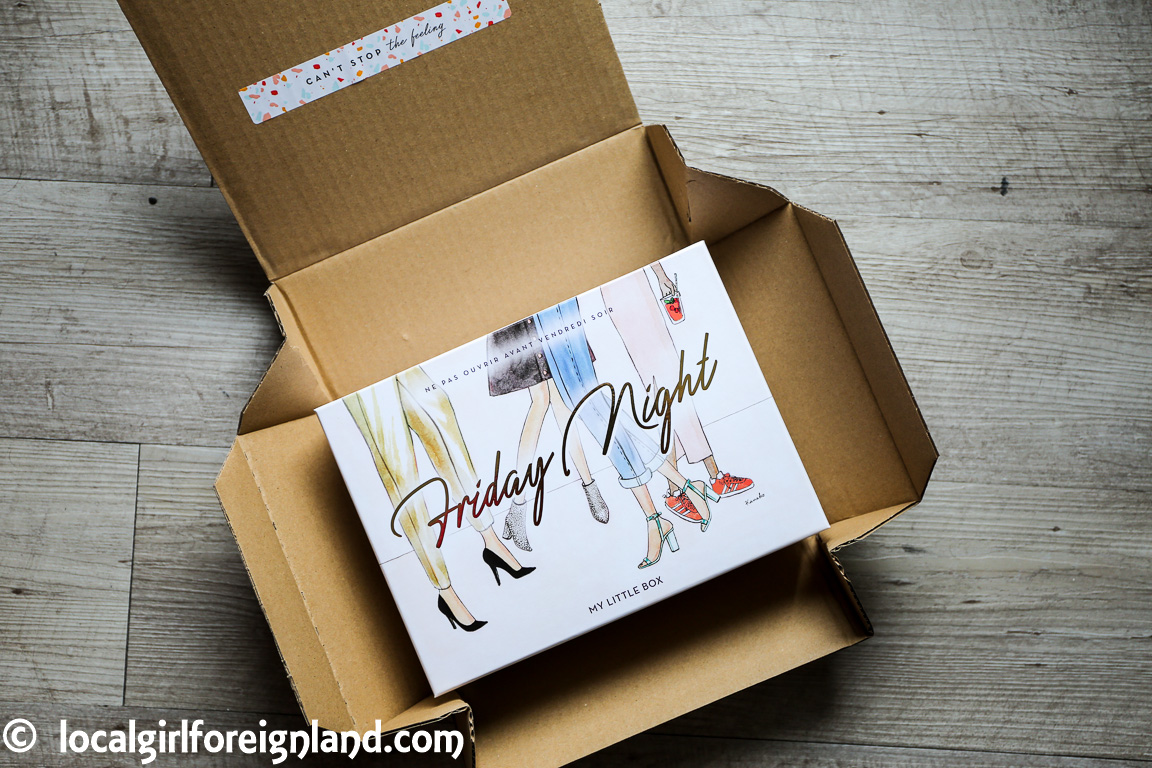 With this theme, I am thinking perhaps something to do with wine, smokey eye, glitter and goodness.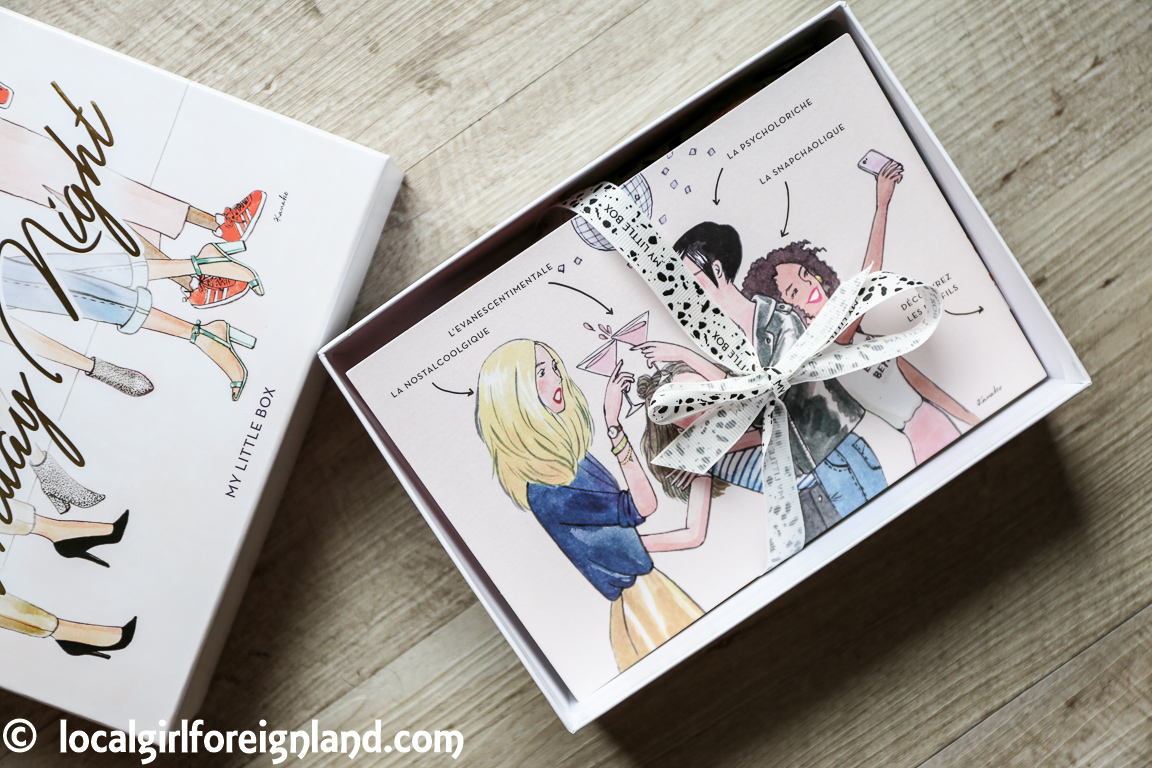 The graphic card by Kanako is promising. I'm a big fan of her style. The goodness pretty much stops here.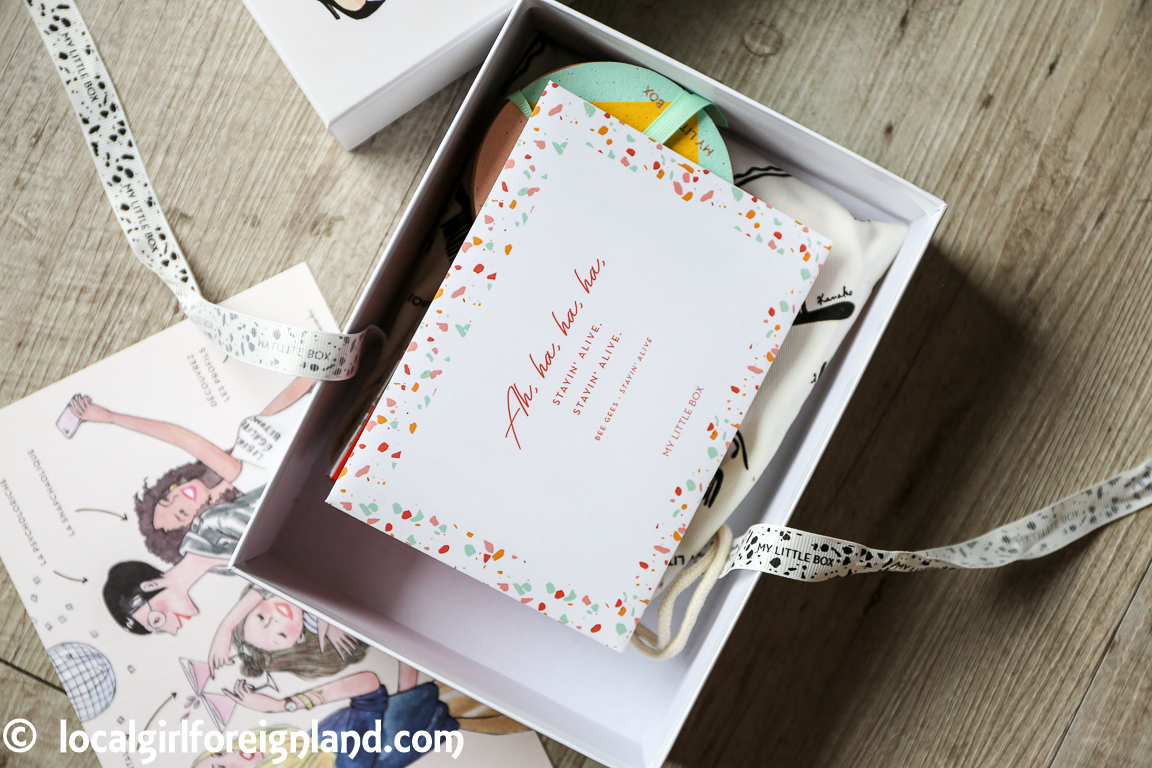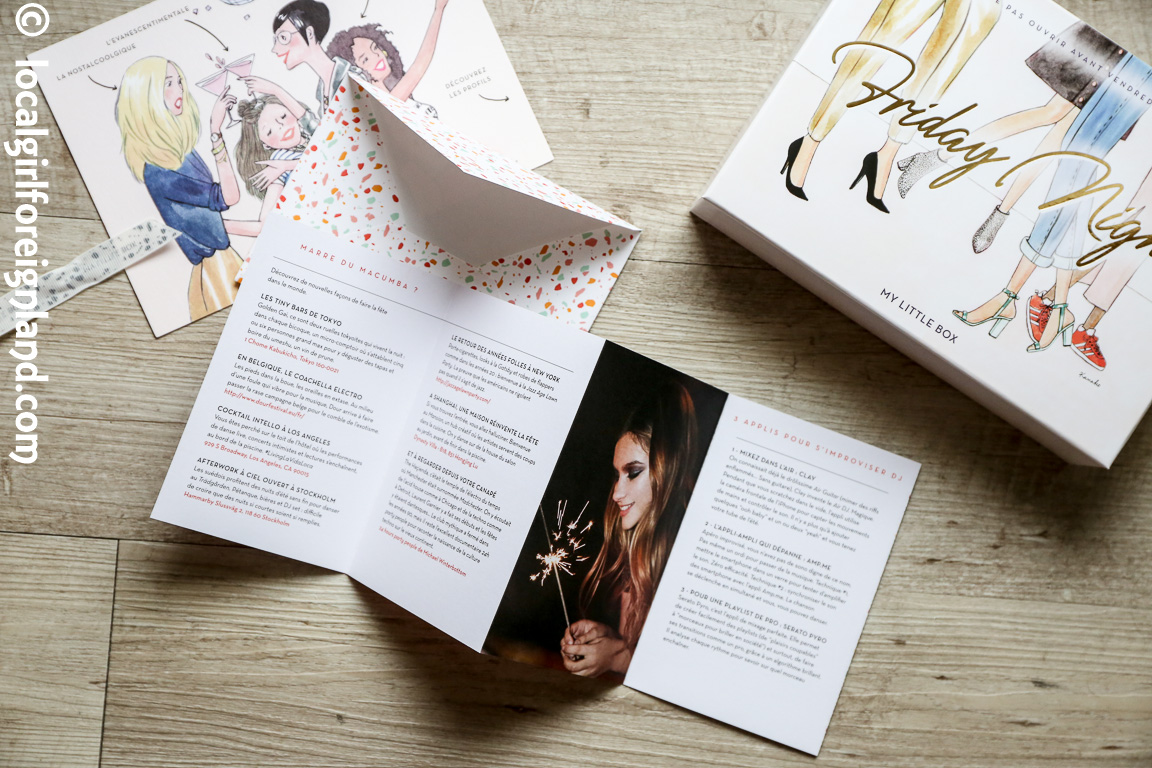 Up next, I am hoping for some lifestyle goodies excitement…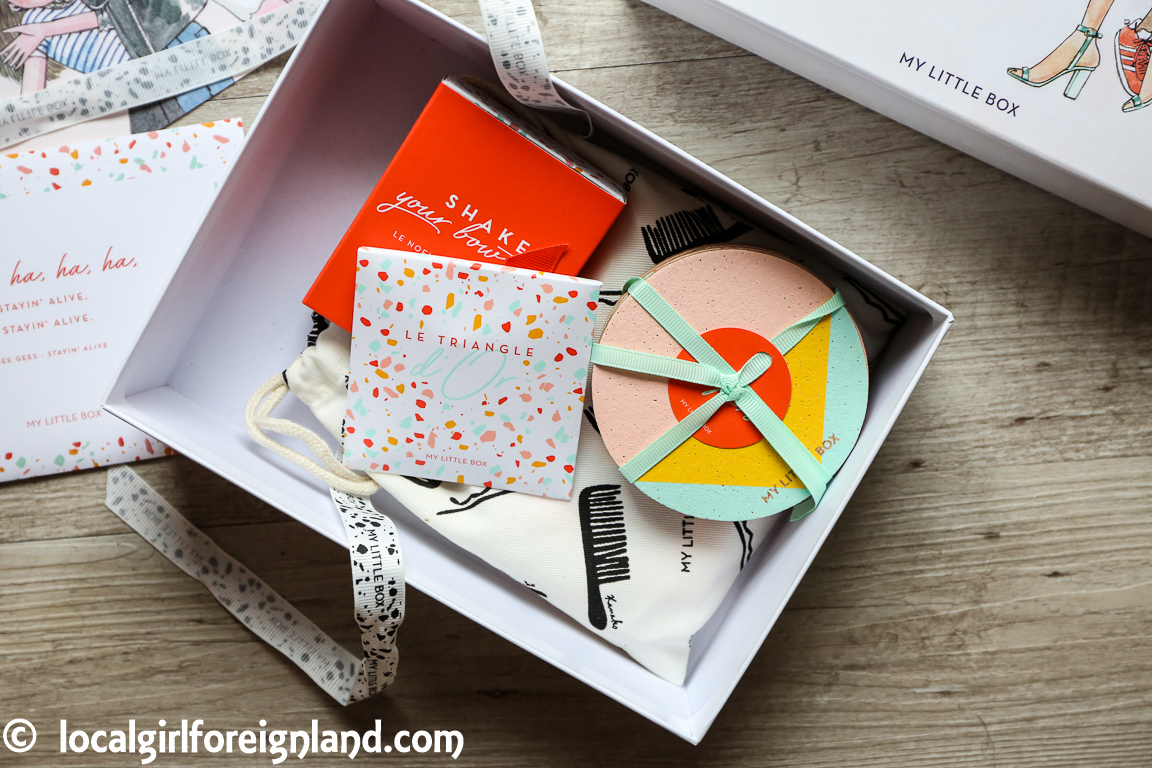 The cork coasters are cute. I do like the colour scheme. Plus I don't have any coaster home. Finally, some happiness from this box.
Alright, what the hell am I supposed to do with this bow? They recommend to put in on the back strap of a dress. The quality doesn't look bad or anything, it just that it is useless?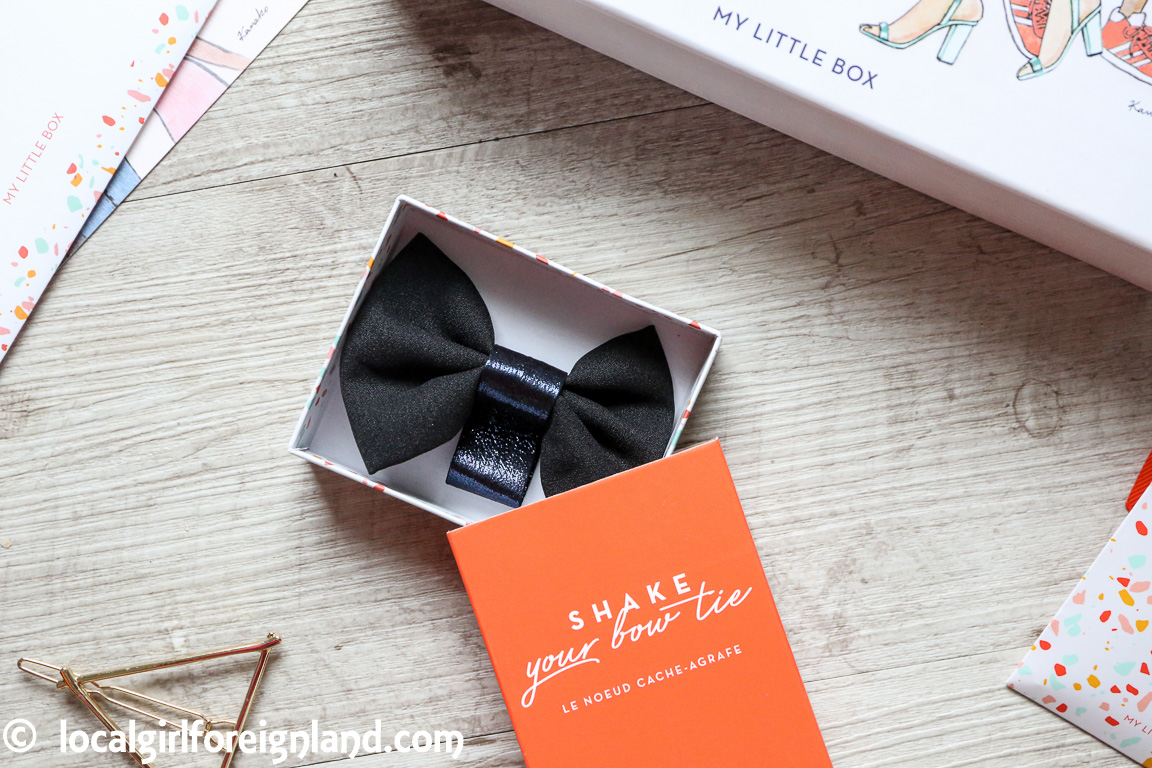 The golden hair pin is nice. Feels solid and it hold onto my fro.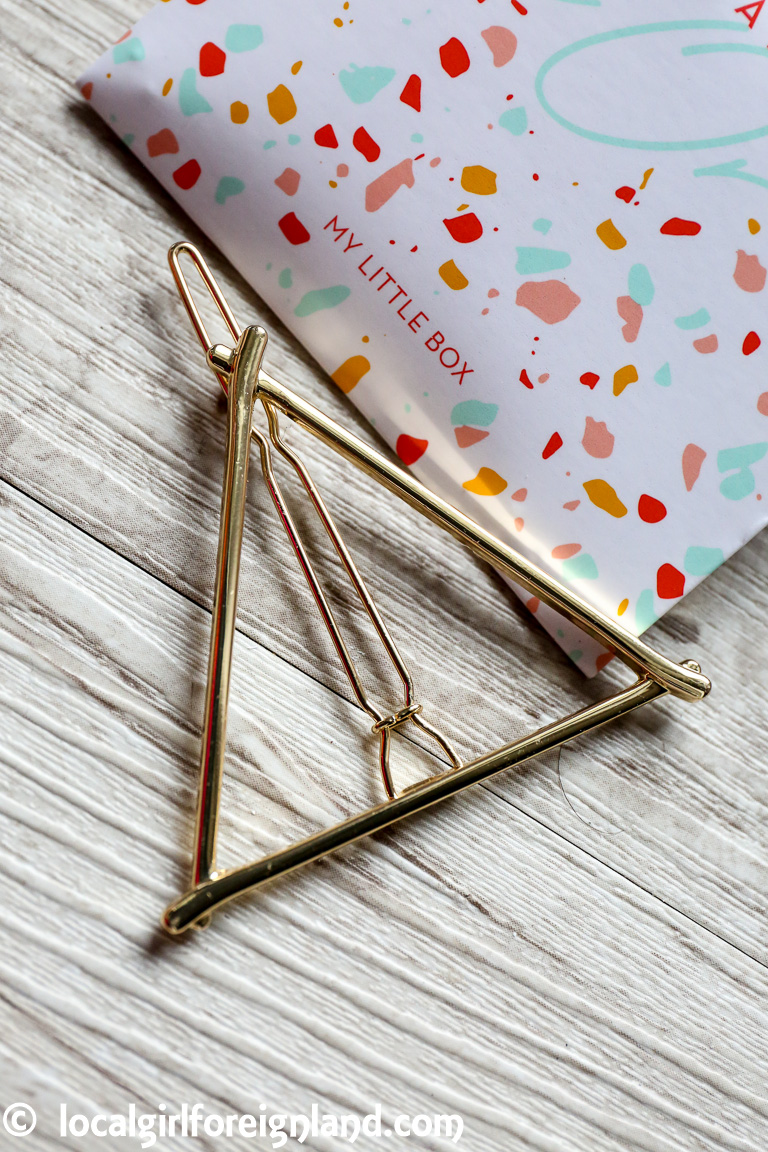 So that's it for the lifestyle products. Needless to say, I'm not feeling it.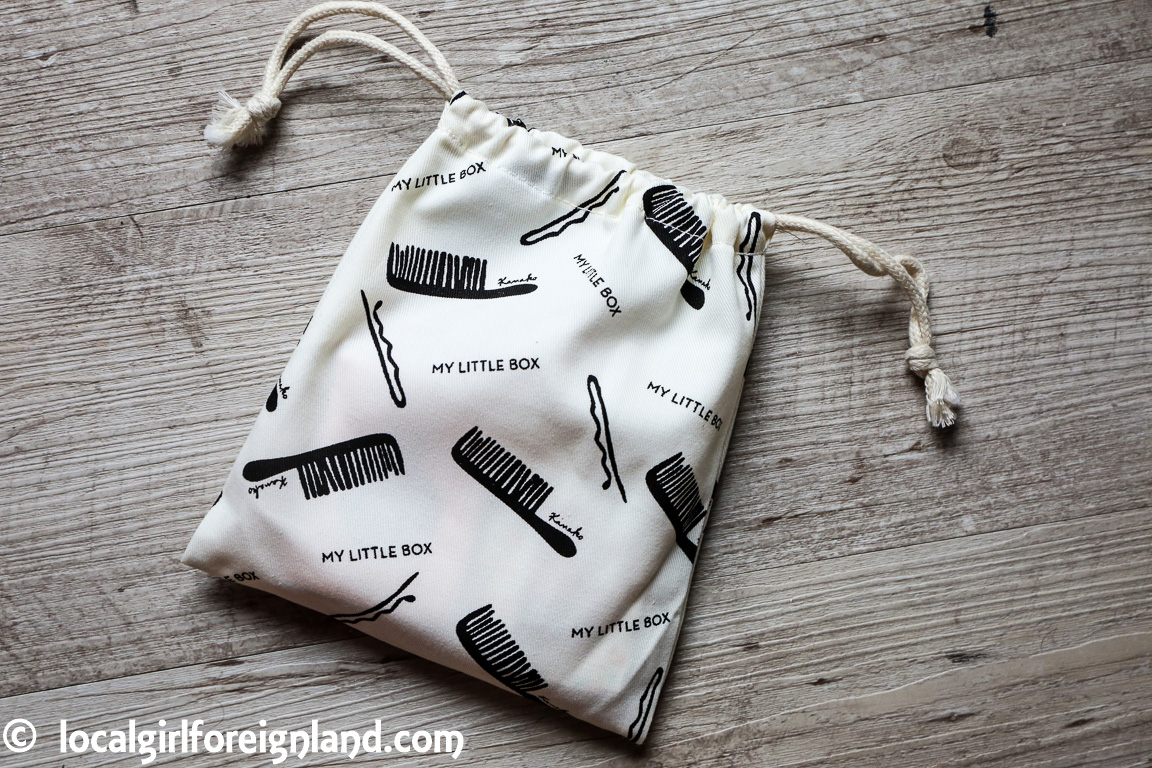 Yey, new print for the sash bag. Let's unleash the bag~~
My Little Beauty All Black kohl eye pencil
Nailmatic nail polish 8ml Romance
Rochas Mademoiselle eau de parfum 4.5ml
All beauty products are made in France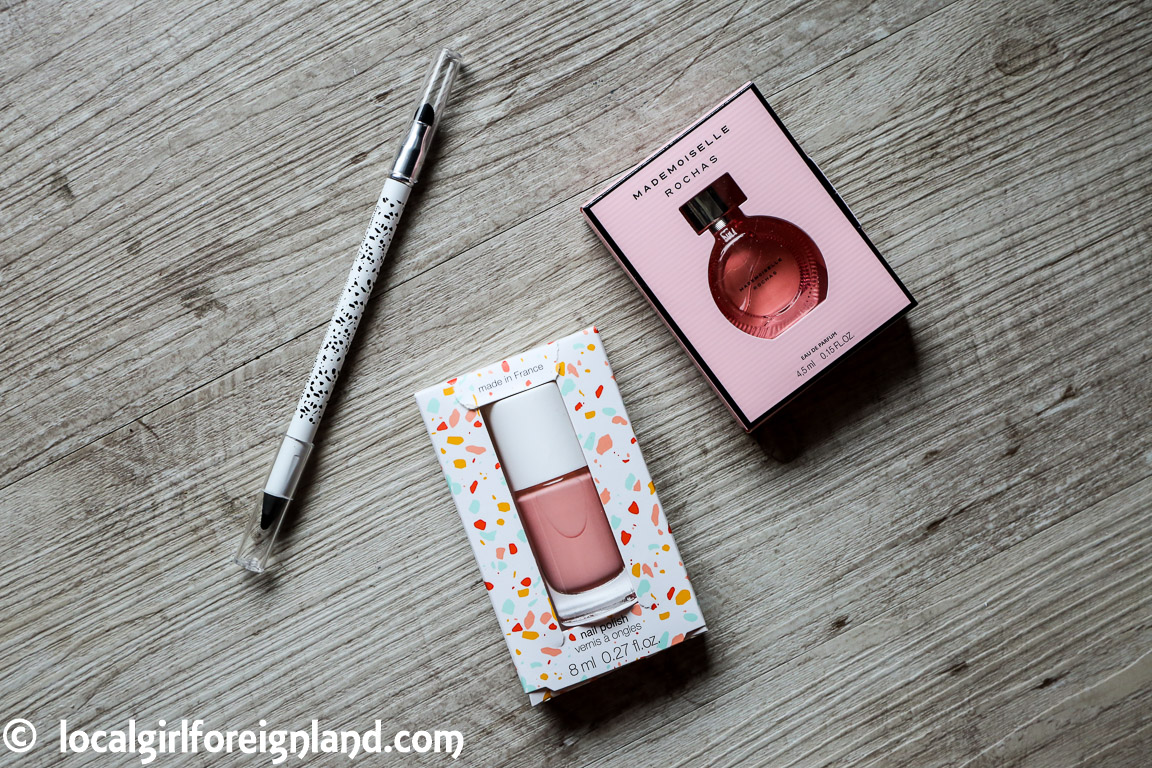 MLB All Black kohl pencil is super soft and blendable. Doesn't feel waterproof. Not the blackest, it's a blue-ish grey sort of number. Good for smokey eye, bad for any clean look. I do appreciate the sponge tip for smudging. Not for tight line unless you're into the hang over look.
This is the second pink / nude-ish nail polish this year. It is only May. I haven't even tried this. I am just not excited at all. How is this natural looking pink related to Friday Night? MLB thinks that I'm a wall flower? Okay, I am feeling aggressive, but you get me, right?
Mademoiselle by Rochas is a girly sweet floral fragrance. Not for me. I can handle Bvlgari Pour Femme sweet, but not this sort of floral girliness.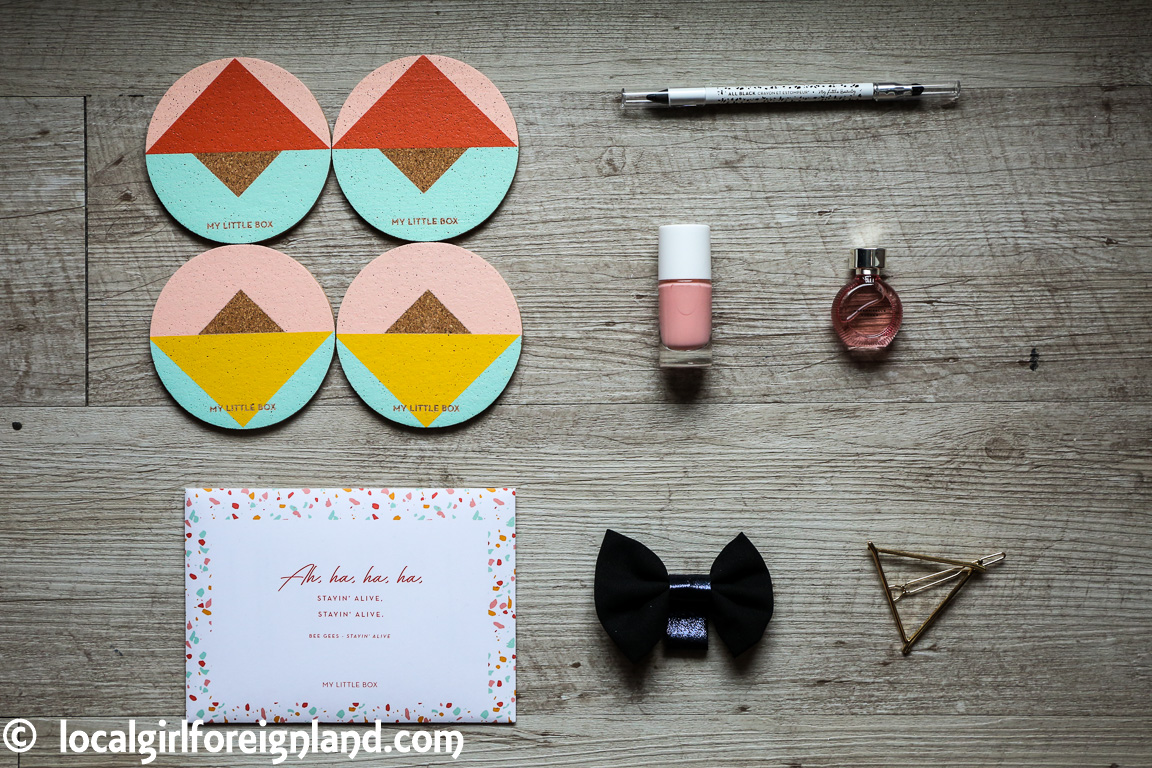 If you're curious about the UK version, hop over to Rachael's. Rachael is an UK beauty/lifestyle blogger. Her blog is full of beautiful photography and inspiration.
We had an interesting tweeting session referring to the box.
@helplessdrying The box is more exciting when it is closed and mysterious? Maybe yours will be better than mine? pic.twitter.com/bwko1W23Vz

— Joyce Belfort (@JoyceBelfort) May 6, 2017
update 13/5/2017 Rachael has received her box. Her post is now up.
Alright, this party is over. Thank you for putting up with my rant. How do you feel about the box?
For my past boxes click here.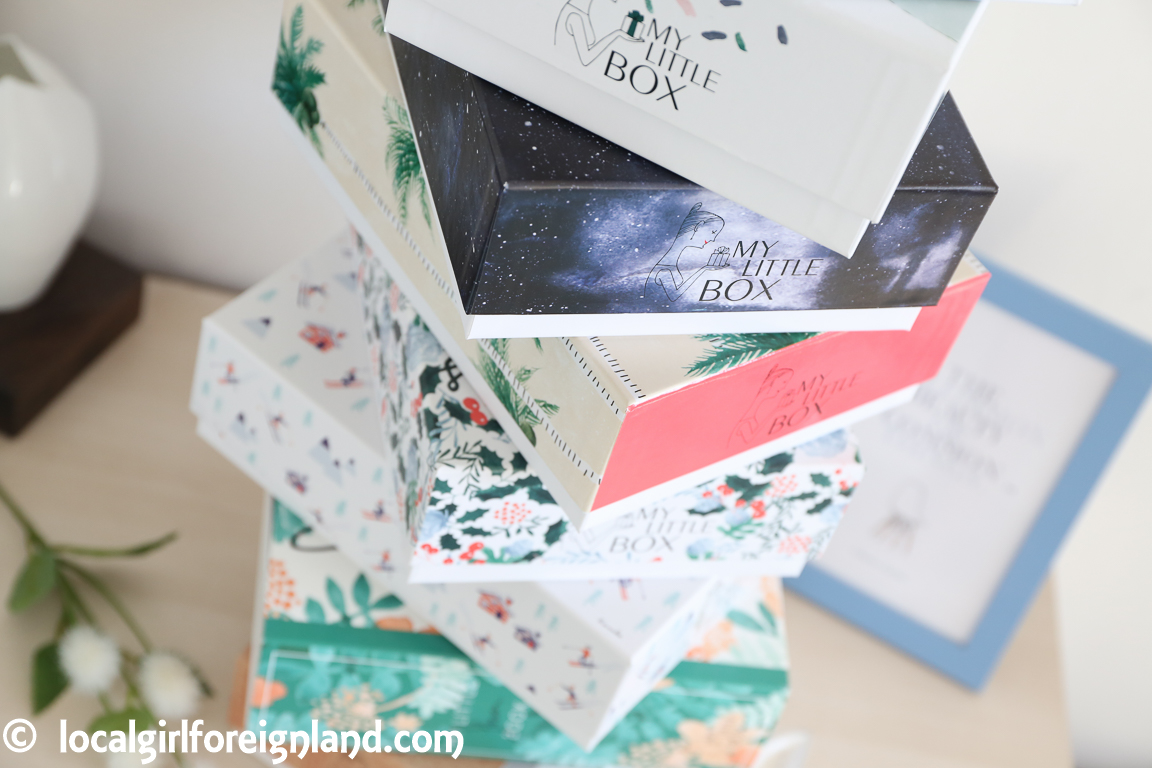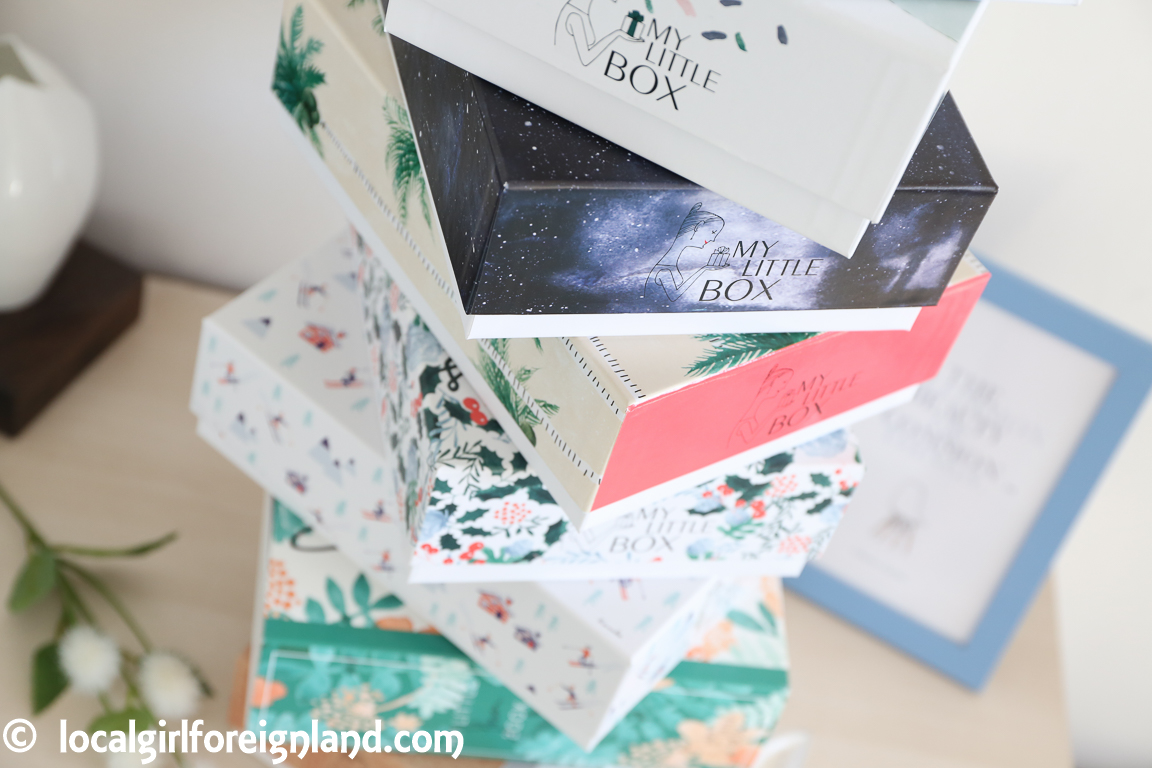 Where to get this box?
I bought this box myself. No economical benefit for me for any clicks.
Mine is the French MLB
Find me & my crazies on other platforms
Bloglovin' / Google+ / Twitter / Instagram / Facebook / Pinterest

Camera: Canon 5D mark 3