I don't understand why this place got categorised as a hostel. I mean, just look at it. The place was over 100 years old. The facilities and ambiance was excellent. Plain hardcore value for money!
This photogenic hostel was conveniently located in the Higashiyama district aka Kiyomizu shrine was within 15min's reach by bus (door to door), the crazy Sanjo-street was within 20min's walking distance (I took too many photos along the way to be accurate). Plus it's next door to local food/veg market AND McDonald was only 5min walk away 😛 haha
Okay, let's get serious and talk about the hostel.
Instant love haha It could be hell for light sleeper. These walls were THIN. Like almost paper thin but made of wood? For people who are NOT fans of the tatami smell, it could also be an issue. For me, it was all love. This house was 100+ old! It's all the quirks that I expected.
The most important part was that the shower water pressure was STRONG. So needless to say, I loved my stay(s). Below photos were from the corner room on 2nd floor.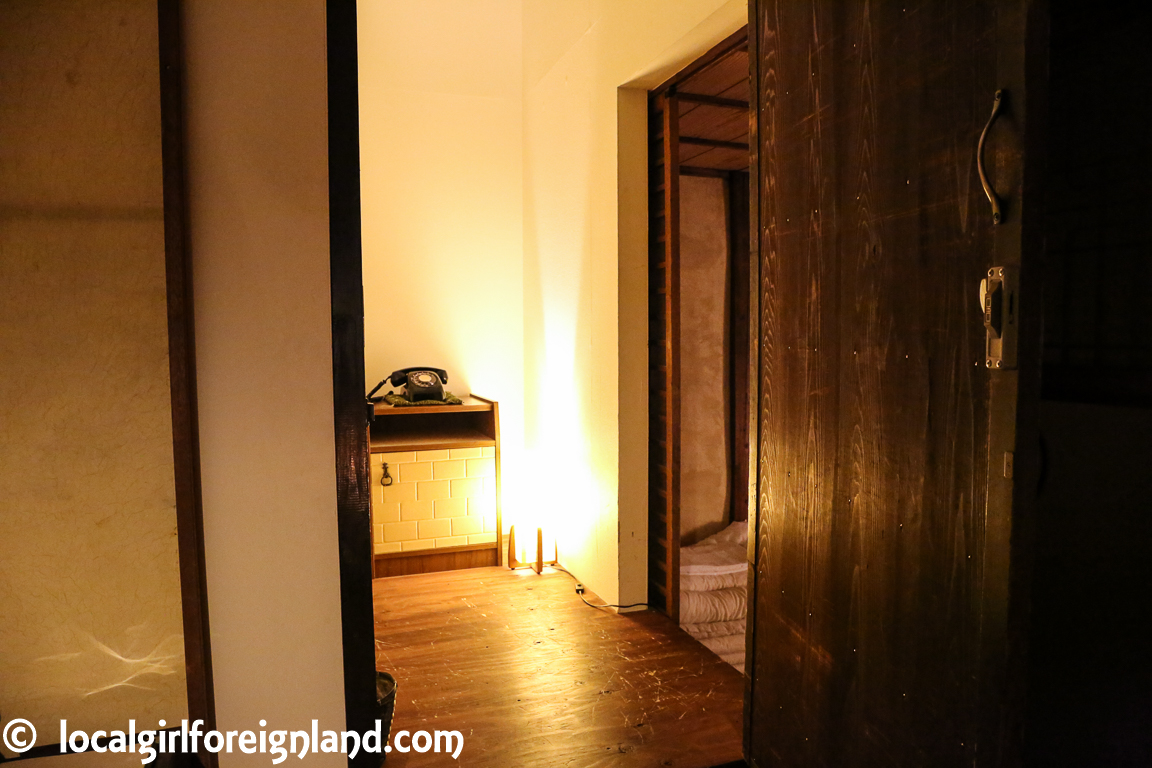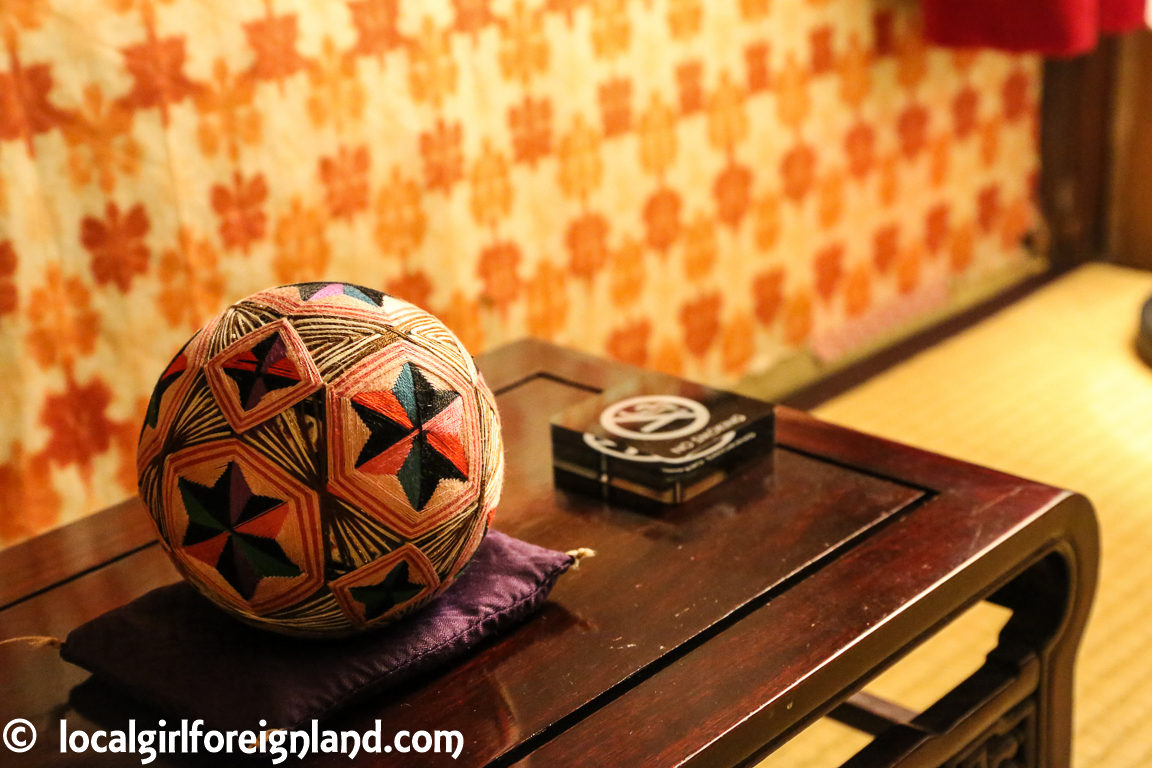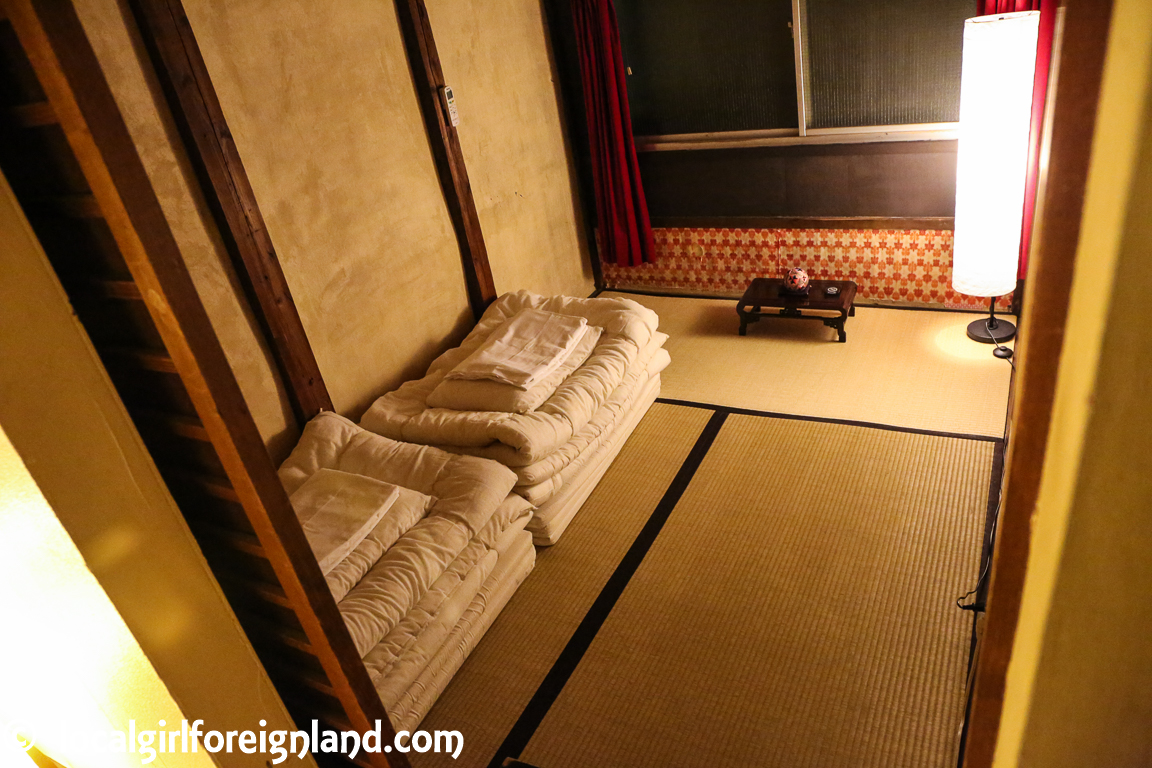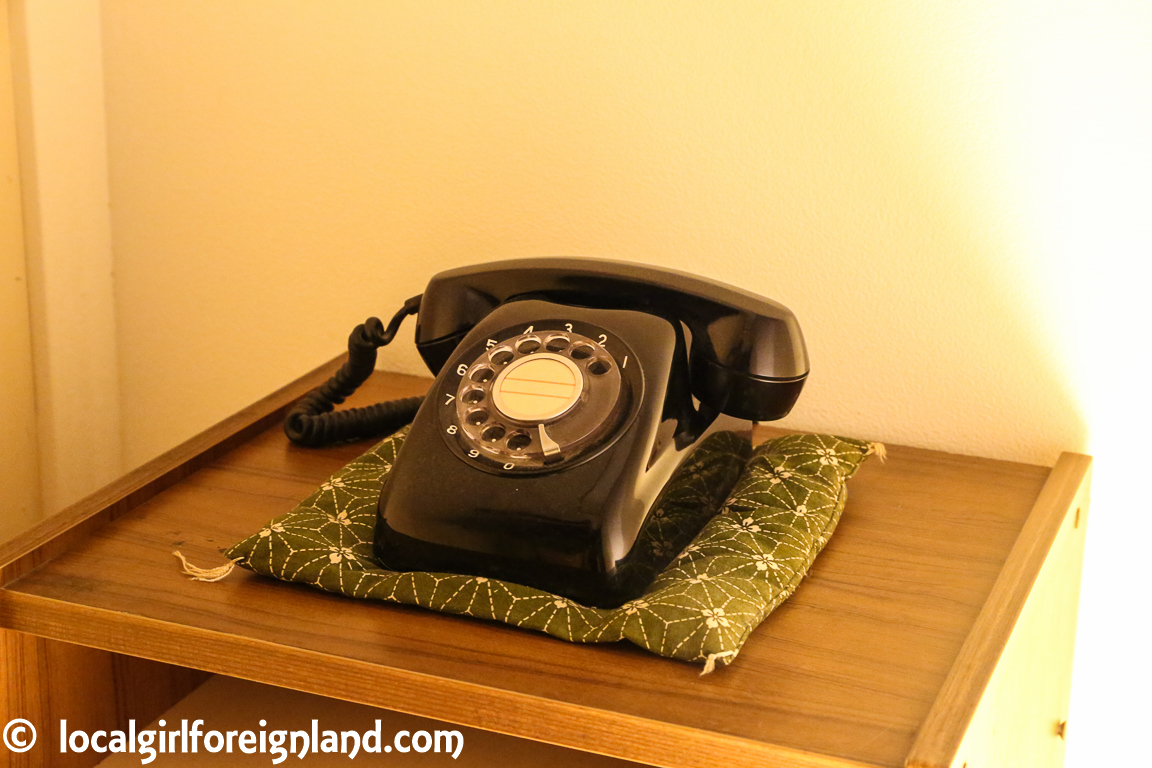 The kitchen was all cuteness and had all the utensils to prepare a fab Japanese meal. Spotlessly clean like virtually all Japanese establishment.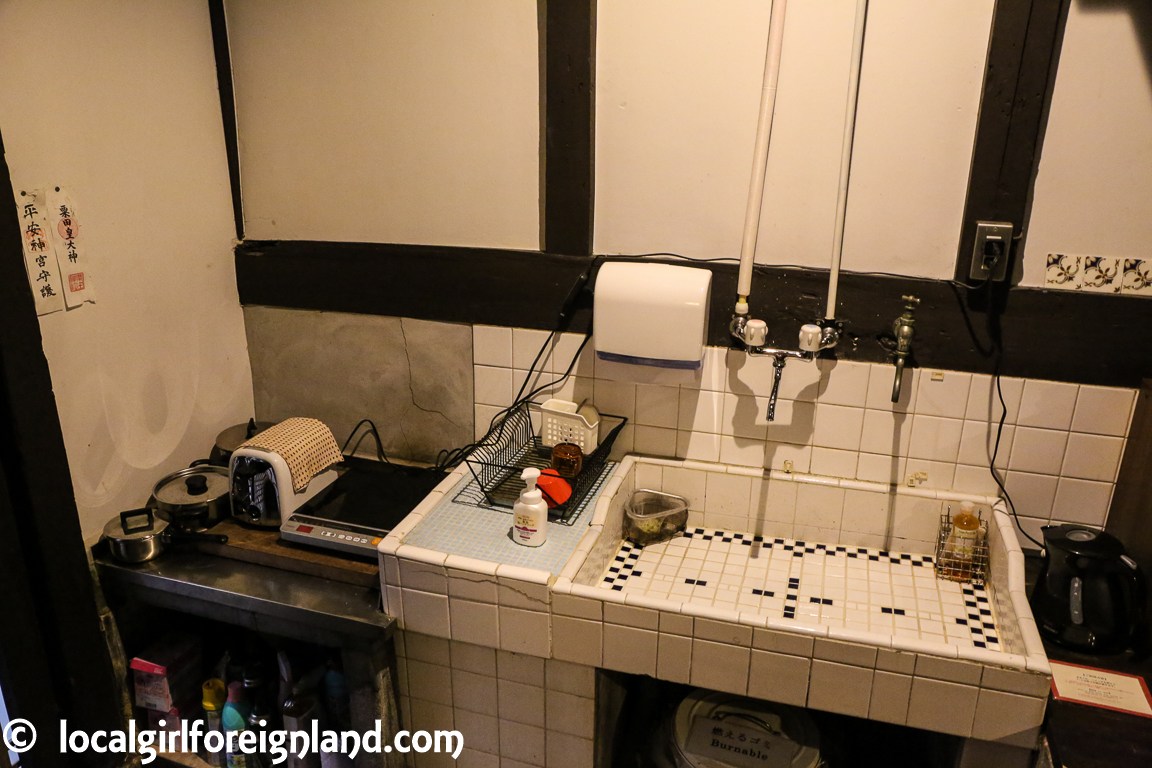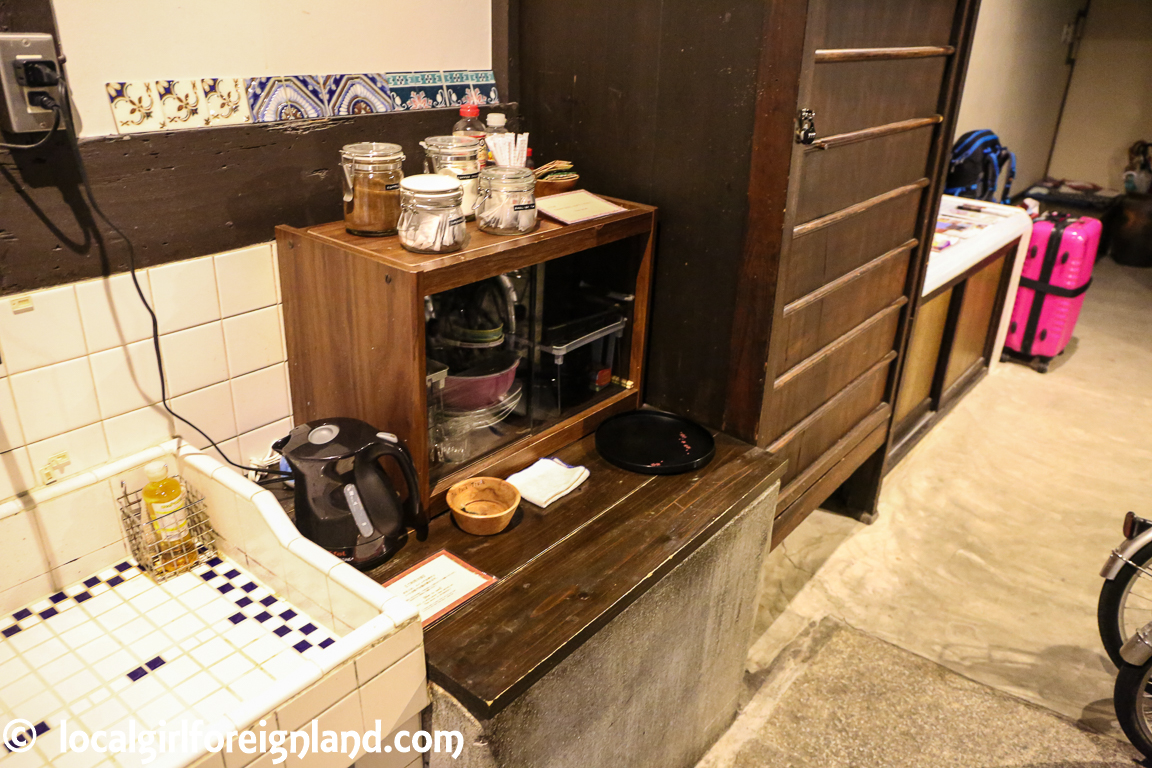 Now, the common area was a beauty! All the kyoto travel books that anyone would ever need haha.
O, just because it's a budget trip, that did not stop me from doing food porn. Food porn is for EVERYONE and any occasion. All food/drinks were purchased from Lawson convenient store 😉 Plates, glasses, trays… were all from the hostel.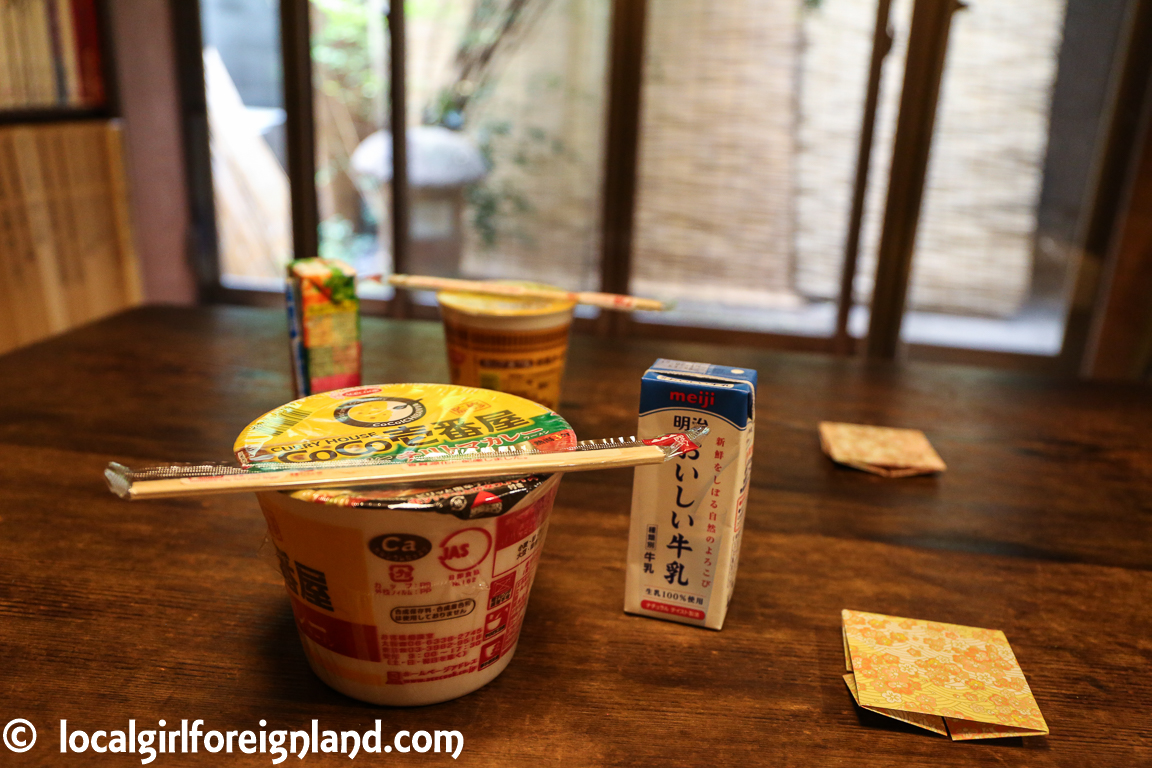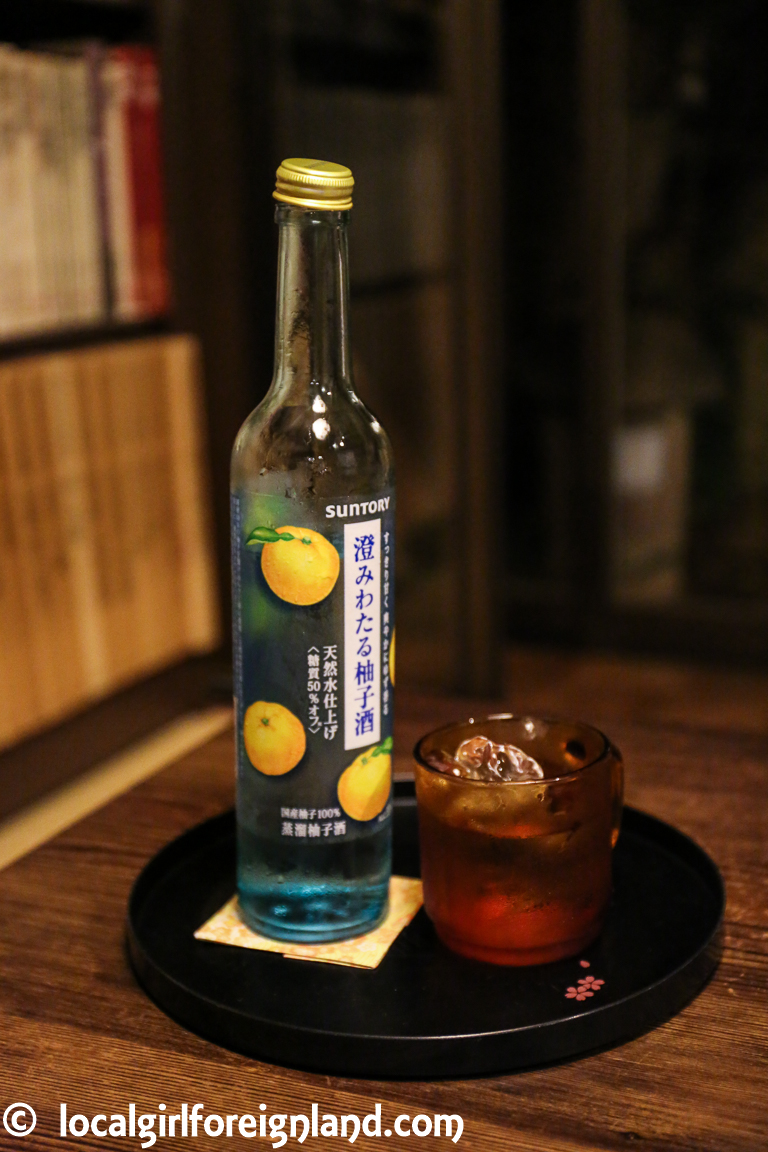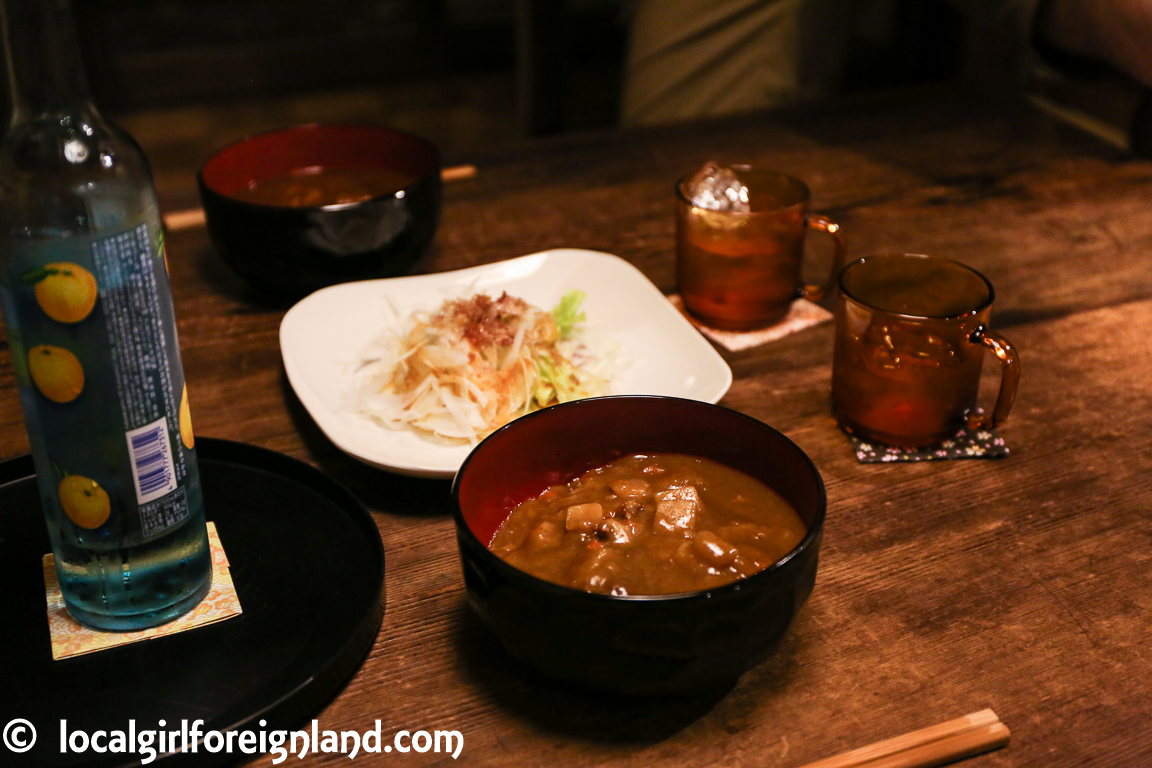 For 3 nights, I paid JPY17,820 for the smaller room (corner, 2nd floor). Summer, peak season 😉
Here's the photo for the larger room on 2nd floor. I forgot the price for this one. Sorry.
Tips
The stairs were STEEP… NOT toddler safe at all if you have one the rooms upstairs.
There only 1 large room on the ground floor. It could fit 4?
4 rooms upstairs
Wifi was free and the signal was strong 😀
Bicycles were available for rental. I forgot the price; sorry.
Any luggage larger than a carry-on will make your own life difficult (the smaller room).
Smoking was strictly forbidden. The hostel and the neighbours were all wooden houses…
Where was I?
Hostel Haruya Kyoto
宿はる家Kyoto
〒605-0026 京都府京都市東山区三条通白川橋西入二筋目下る古川町542-4
605-0026 Kyoto, Kyoto, Higashiyama-ku Sanjo-dori Shirakawahashi-nishiiru Futasujimekudaru Furukawa-cho
http://www.yado-haruya.com/global/en/index.htmlhttp://www.yado-haruya.com/global/en/index.html
I booked via rakuten (local Jap). Reservation is available on booking.com as well. Check out all your options before you decide 😉
This place is available on booking.com as well.
**Please note that booking.com link is an affiliated link. I will earn a small commission for any purchase made via this link.
Please be a sweetheart & support one of my social media xox
Bloglovin' / Google+ / Twitter / Instagram / Facebook / Pinterest
Camera: Canon 5D mark 3