This is a JR seasonal train. It only operates in July to September. Book in advance is essential.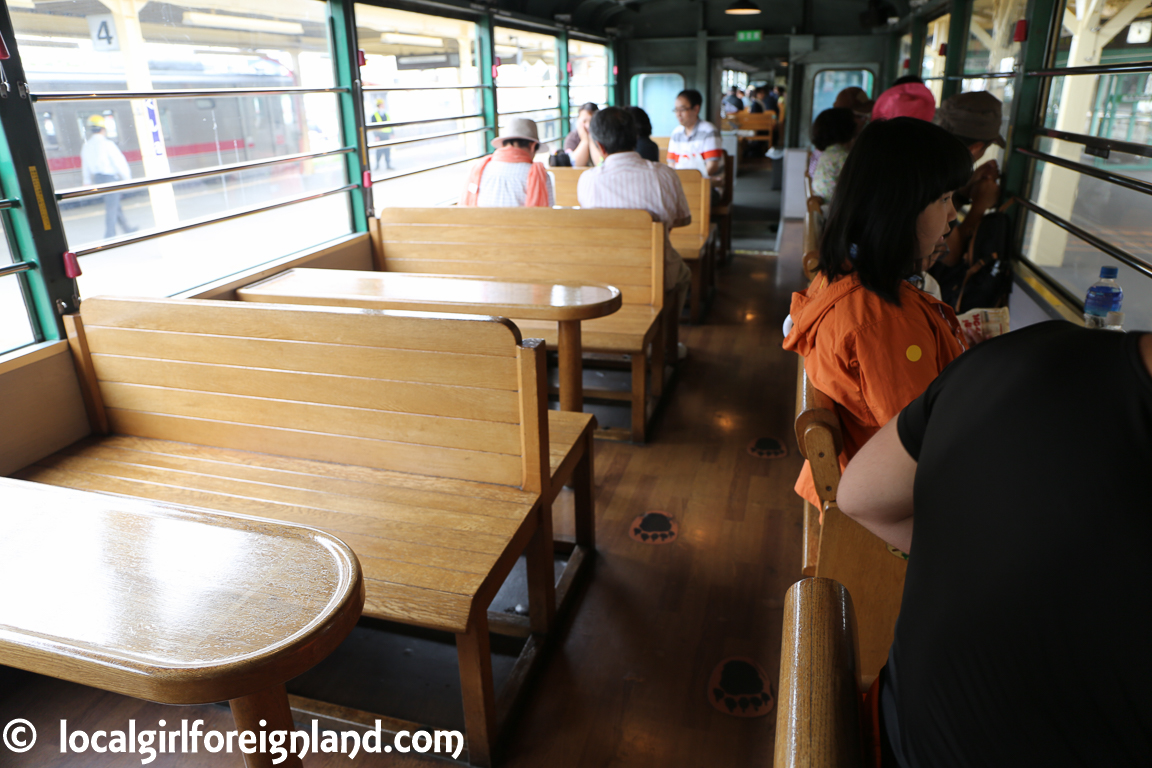 It was one of those pleasant, semi joy ride sort of thing. Light breeze in the face, enjoy their infamous home-made yogurt / ice cream while taking in the view. That old school wood finish definitely added to the experience. Simple joys of life!
Here is a sneak peak of what to expect 😀
The train in itself was an activity for us. We didn't have much goal in mind. We got off at the Toro stop and walked around Lake Toro a bit. Slow travel as always. It was such a beauty!
Tip
This train is NOT frequent. Do study the schedule carefully before hand.
No vending machine spotted beyond Toro train station.
I did not come across any convenient store near Toro station. Buy snacks before boarding at Kushiro station is recommended.
Where was I?
Kushiro JR train station / Shitsugen Norokko Train 釧路湿原ノロッコ号
Stop: Toro 塘路
It is covered by JR Japan rail pass
Please be a sweetheart & support one of my social media xox
Bloglovin' / Google+ / Twitter / Instagram / Facebook / Pinterest
Camera: Canon 5D mark 3