Finally, I got my hands on this box! It was the only 2016 my little box that I did not subscribe because I was away that whole month. I was obsessing over that moonrise cleansing gel when I read Rachel's post. When I received that promotional email in Jan, I bought it immediately. Time to unbox!
This edition had one of the best content that I've received to date. The topics covered to the model that they chose were all solid. My little world magazine is not longer in the running. December 2016 was its last edition. RIP my little world.
Inside the bag was this eye cover / eye patch? No idea what these things are called. It was cute and looks lovely. Higly photogenic. The contrast fabric touch was impressive for a subscription box.
I will not be using this item though. It was 100% polyester and had a paste print on the side facing my eyes. That's kind of a product design fail? My cotton jersey Muji will remain my all time favourite (it is washable & indestructible).
Instant love! This is now placed in my bathroom. 😀 I just loved this thing. It's ceramic and is SOOOOO cute. The 'splat' pattern matches the bag that came with the eye cover. How's that for detail management? BIG applause to the product developer at MLB.
Time for the beauty products.
The items were:
My little beauty moonrise makeup remover jelly 100ml
Garancia 3 in 1 body lotion 75ml
Neutrogena concentrated hand cream 50ml
Glov mini glove – remove makeup with only water
My Little Beauty Moonrise makeup remover jelly – I was and am a HUGE sucker for cleansers. I LOVE washing my face LOL So this one is by far my favourite beauty product in this box.
On Garancia 3 in 1 body lotion, either my French was very bad or this thing was supposed to be magic. It said that it was a scrub without grains and no rinsing required. It also claimed to be anti-dry / anti-crocodile skin LOL. I was entertained. Like I said to Stashy, I was/am just not into body lotions.
Neutrogena concentrated hand cream… well, I have about 2L of hand cream in my stash? Plus I had used this before, so either in the trash or pass it to a friend? I don't need to even try this one out.
Glov sigh aka a micro-fibre polyester. Not sure if I am into this type of mechanical cleansing. I'm pretty happy with the Clinique sonic brush at the moment.
Candle and earings featured in the photos are not included. Candle was from My Little Box Dec 2016. Earings are from Kate Spade.
That's it for this 'belated' unboxing 😀
Where to get this box?
I bought this box myself. No economical benefit for me for any clicks.
**this is the French MLB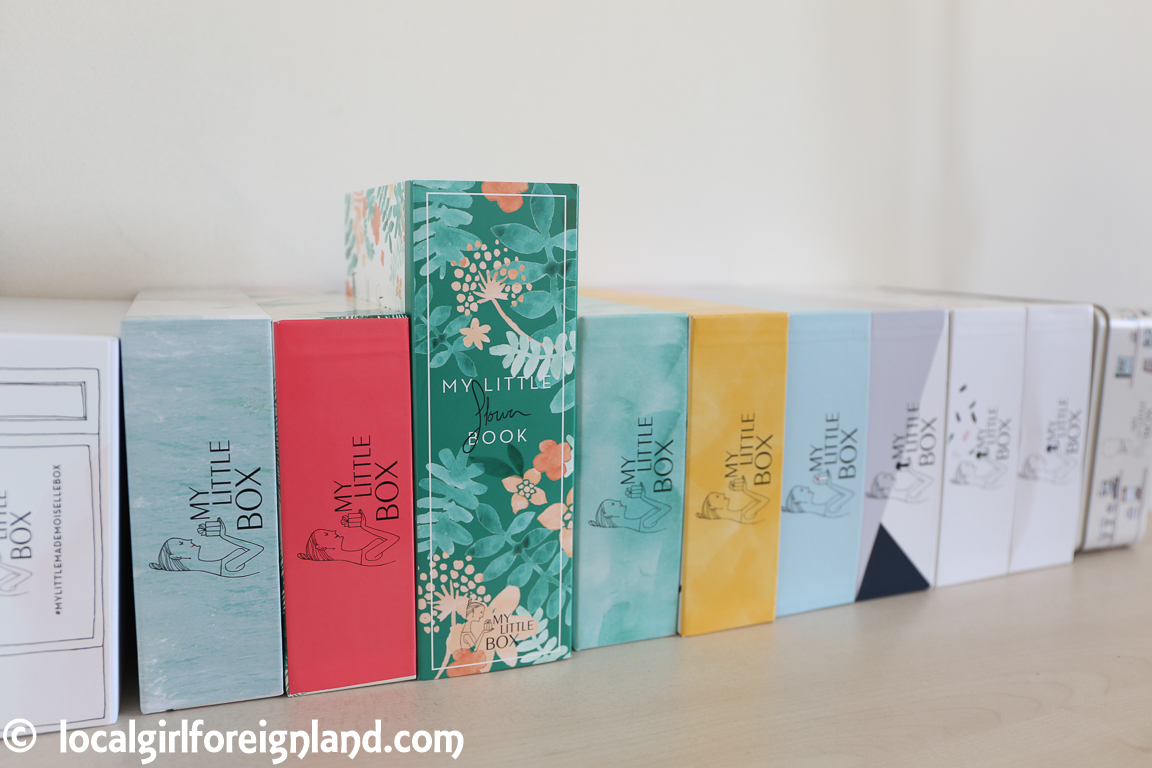 For all my previous reviews… click here
Please be a sweetheart & support one of my social media xox
Bloglovin' / Google+ / Twitter / Instagram / Facebook / Pinterest
Camera: Canon 5D mark 3